Incorporated into Gdańsk's city boundaries in 1973 this 11km beach is the longest in the tri-city, and measuring 200 metres wide in some parts, it's easy to find solitude, no matter what cards the weather chooses to play. The island was formerly part of the mainland, but was cut off in 1895 during an ambitious operation to create a river. The celebrations, ordered at the behest of Kaiser Wilhelm II were conducted by Gustav van Gossler – president of West Prussia – and it was he who broke what was left of the Sobieszewo's connection to the mainland with a spade on March 31, 1895.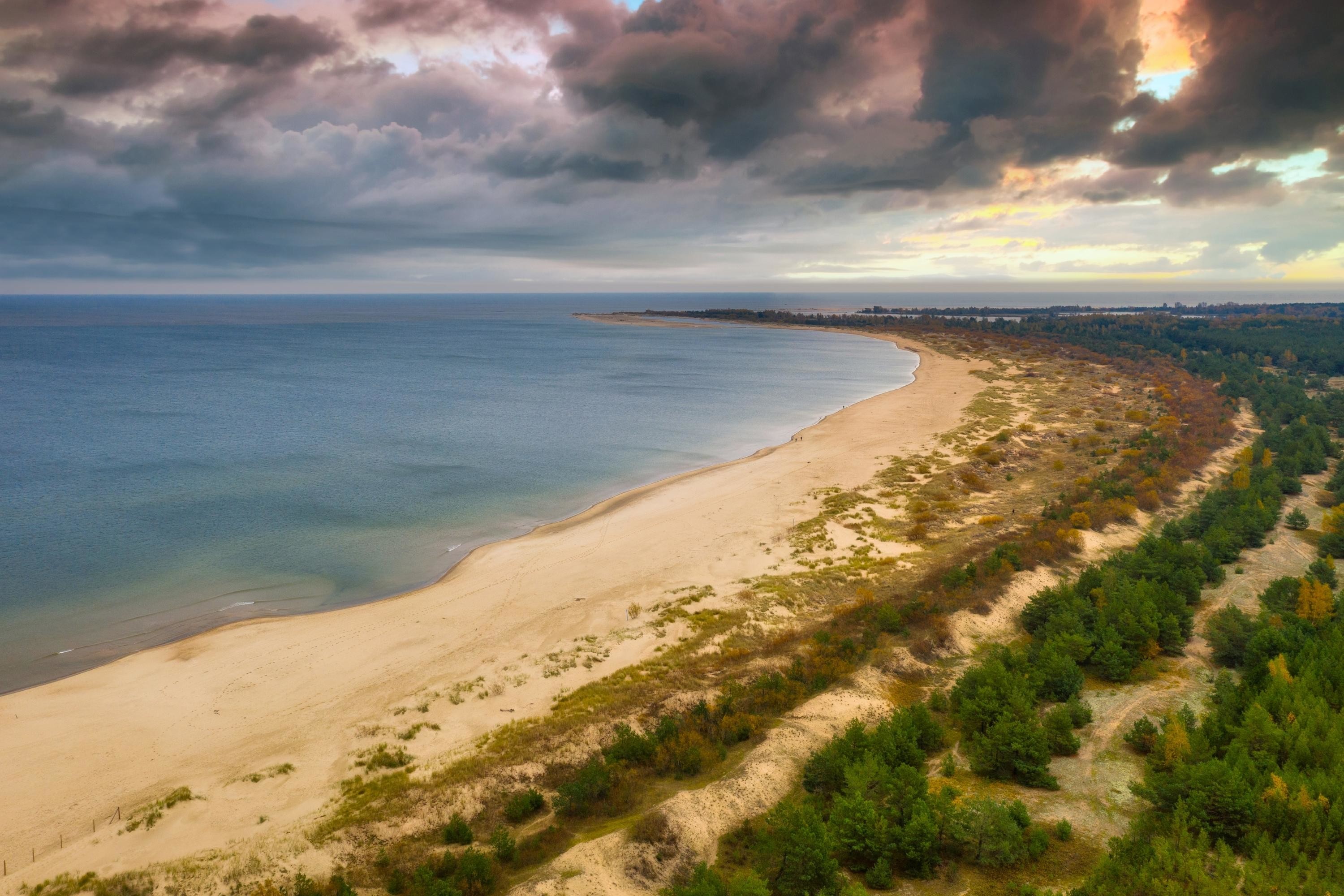 There are two beaches of note to visit, Sobieszewo and Orle, both of which have lifeguards, showers, toilets, changing rooms and cordoned off areas for children. Treasure hunters will be pleased to learn that amber frequently washes up onto the shores following stormy weather, and the area has two nature reserves, including Ptasi Raj (ENG: Bird Paradise) which is home to over 300 species of birds. Numerous bike trails around the island make for sweaty afternoons, and while the area has few monuments it does have a 19th-century dam in Przegalino, and is also home to the former residence of Nazi Gauleiter Albert Forster. Although his quarters are firmly cordoned off, visitors can still sneak a glimpse through a fence. If you want a tonic from the madhouse of Sopot, this is it.
By car: 15km from Gdańsk. Head to the Warsaw road and turn left after about 10km following the signs to Sobieszewo.
By bus: Bus N˚112 and 186 from Gdańsk Główny train station. Journey time approx. 35mins.