Gdańsk's National Maritime Museum is made up of four individual museums, including The Crane and the Sołdek steamship, that together create a complete history of the port. Straddling both banks of the Motława River, you can buy one ticket to all four branches of the museum for 32/20zł, which includes a ferry ride between the Crane and Maritime Cultural Centre on one side, and the Sołdek steamship and National Maritime Museum Main Branch on the other, or visit each branch individually and pay separately. For the interactive exhibition 'People, Ships, Ports,' located in the Maritime Cultural Centre, tickets are timed, with entries typically taking place at the start of each hour.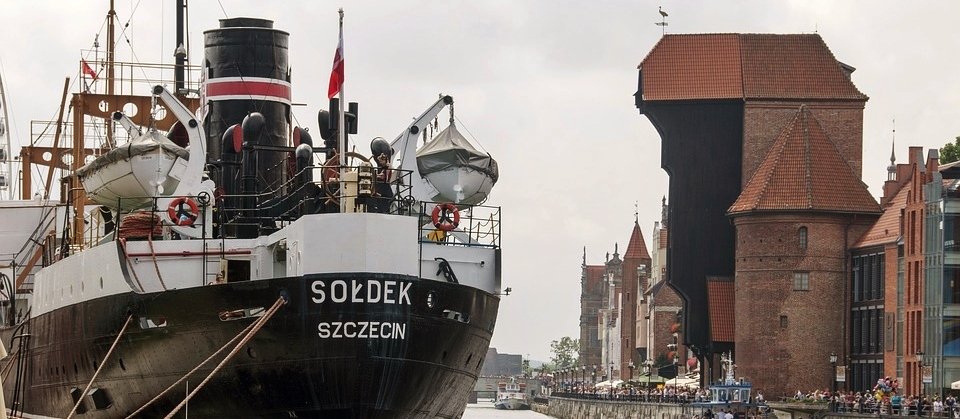 Tickets for the Maritime Museum Ferry (which runs subject to weather conditions in the off season) cost 1.50zł each way, and can be ridden by anyone, regardless of whether you're visiting the museum. As such, it offers a very handy shortcut for those simply looking to get to the other side of the river. However, there is now a bridge from the Crane to the Granaries' side.

NOTE on Ticket Prices:
There is a combined ticket option for Granaries, "Sołdek" ship museum and the Crane that costs 25/16zł.

The National Maritime Museum's interactive exhibition Ludzie-Statki-Porty (ENG: People-Ships-Ports) is available 12 zł / 8 zł. 

A regular ticket for the Granaries costs 12/8zł and is free on Wednesdays.

Keep in mind that combined tickets are available for the museum-owned granaries, Sołdek ship museum, the Crane and the Maritime Cultural Centre including the interactive exhibition for 30 zł / 20 zł. However, if you do not want to include the interactive exhibition in your ticket, it will be 25 zł / 16 zł.