In our Celebrating Suburbs series we have compiled a series of neighbourhood guides that spotlight the variety of small businesses and local institutions that make the high streets of Joburg's older suburbs so special. As ever with our content we present those places we have visited and enjoyed. Not comprehensive of every single business on a street, these guides are intended to present a snapshot of the variety businesses that give each high street its unique character.

This week we take a stroll along Melville's 7th Street. 

In close proximity to two Joburg's two main universities, Wits and UJ, Melville has always attracted students and academics and is a favoured neighbourhood for the city's writers, artists, performers and poets. Established in 1896 on the edge of the rocky Melville Koppies, what was once a sleepy, old-fashioned suburb, is now a colourful neighbourhood with a friendly atmosphere. 

The great pandemic of 2020 has hit Melville's 7th Street particularly hard and in the winter of 2020 many businesses closed up shop (such as The Whippet, Santa Muerta, Lucky Bean, the Goliath Comedy Club, La Petite Maison and La Stalla) or moved to other suburbs such as Ba Pita (now in Norwood) and Pablo Eggs Go Bar (now in Sandton). That said, even before the Coronavirus Melville's 7th Street always seemed to be undergoing some form of change with new businesses opening up or older ones changing their names and ownership. In its lifetime Melville's main street has seen ups and downs, alternating between bohemian and grungy, but always worth visiting.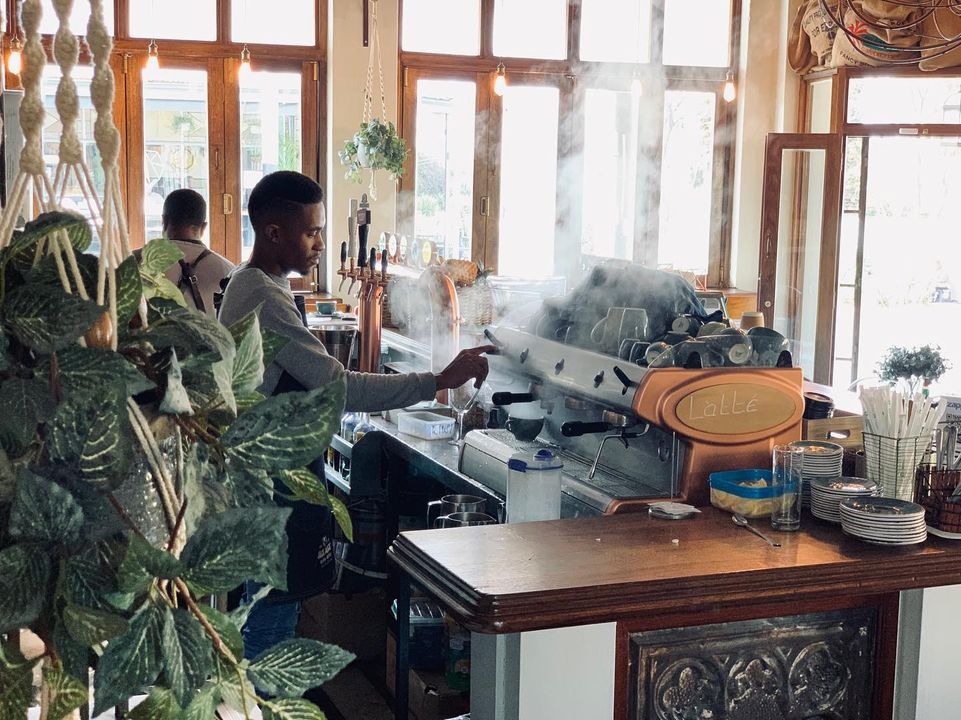 THE MELVILLE VIBE 
Melville's main street 7th Street is distinguished by its quirky selection of predominantly owner-run small businesses, many of which have been here for decades, and a strong sense of community, with not a chain store or franchised restaurant in sight. With so many students and young professionals living nearby, 7th Street has always maintained a reputation as a nightlife hotspot and is among Joburg's most famous bar-hopping areas. It can seem that the venue names change almost as regularly as the weather, but the nightlife is always thriving, helped by a culture of nurturing a personal touch and offering very competitive happy hour deals. 

Just off 7th Street on 4th Avenue is the 27 Boxes complex, a shopping centre built from shipping containers originally designed as an affordable home for small upcoming businesses. Many have tried and failed to find their way at 27 Boxes, although a number of small businesses have stuck it out and found success by curating a loyal, local clientele - a strategy that is key to making any business a success in this tight-knit community.
LOVELY FOR BREAKFAST OR LUNCH
Spilt Milk
This corner cafe opens out directly onto the street (the window seats are perfect for people watching) and there's also a lovely sunny courtyard terrace. The coffee here is excellent and this is a very popular place for those looking for a different space to sit and work on their laptop for a few hours. 

Cafe De La Cream
A cafe, bakery and deli with an enticing selection of daily cakes and patisserie items. Always a favourite of Melvillites looking to meet up over breakfast, the breakfast menu presents great value.
HIGH STREET STALWARTS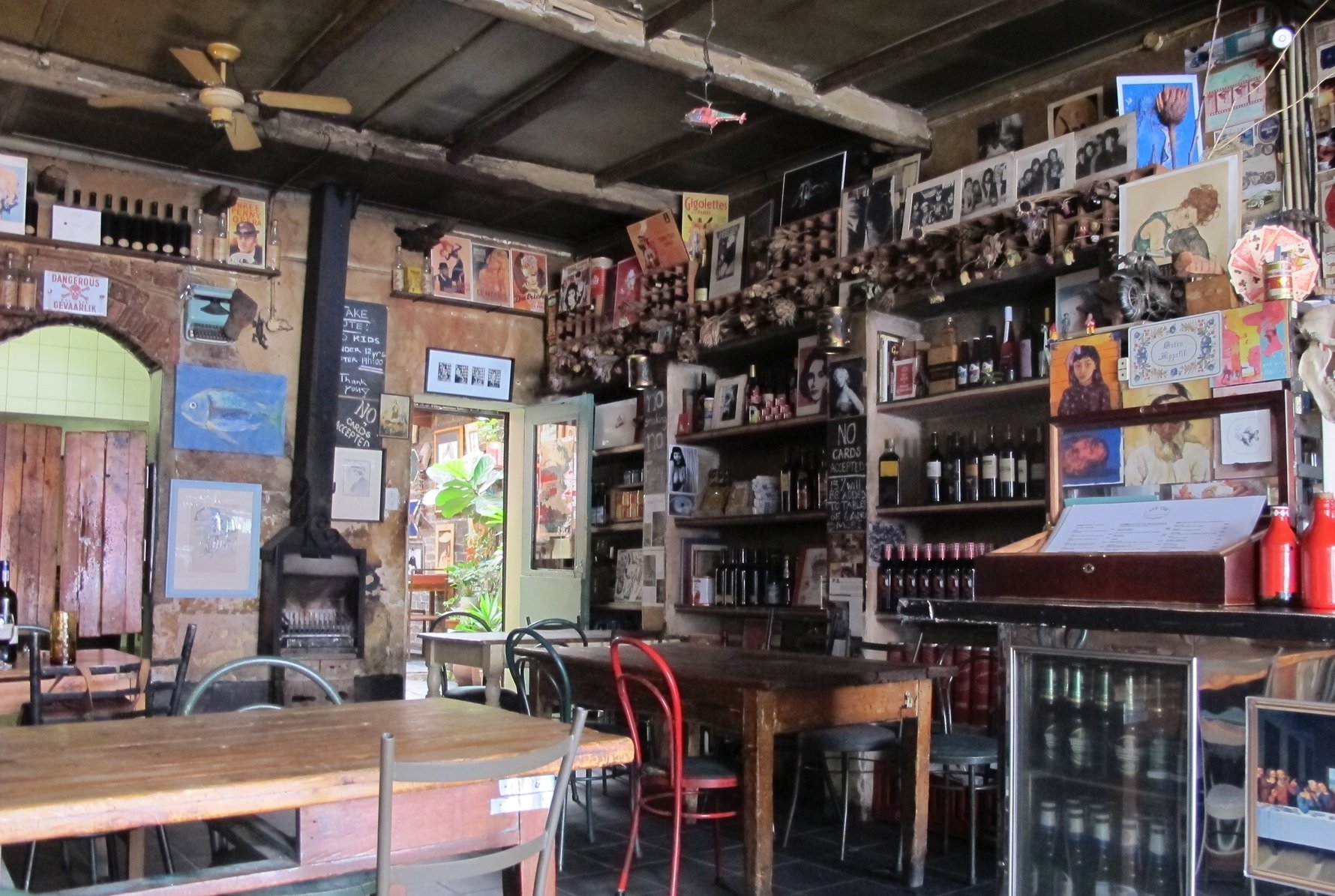 The Ant
Founded more than two decades ago by artist Ronnie van der Walt The Ant is an eclectic and intimate pizza spot that has stood the test of time. Brimming with character it has the feel of a moodily lit artist's den, with no space left uncovered by memorabilia and items of curiosity and while van der Walt is no longer the owner, his art still adorns the walls. The Ant's pizza crust is impossibly thin and the toppings are fresh and plentiful.

Xai Xai
This Mozambican-themed dive bar has been around for years and still attracts a faithful clientele of locals who come for the cheap Mozambican lagers and unpretentious atmosphere. A little rough around the edges, the bar is certainly in need of a refit, but the rickety chairs and faded posters lend it a strangely appealing grungy charm, especially when dropping by to watch sports on the big screen. Sadly the adjoining Portuguese restaurant Nunos closed during lockdown.

Ratz
A tiny but fun and ever so slightly grungy gay bar, Ratz is one of the mainstays of the ever-changing Melville bar strip, attracting a young LGBTi crowd from all corners of the city. The music tends to be a classic mix of 1980s pop, rock and disco with a liberal sprinkling of Katy Perry and they also often host karaoke nights.
NIGHTLIFE HOTSPOTS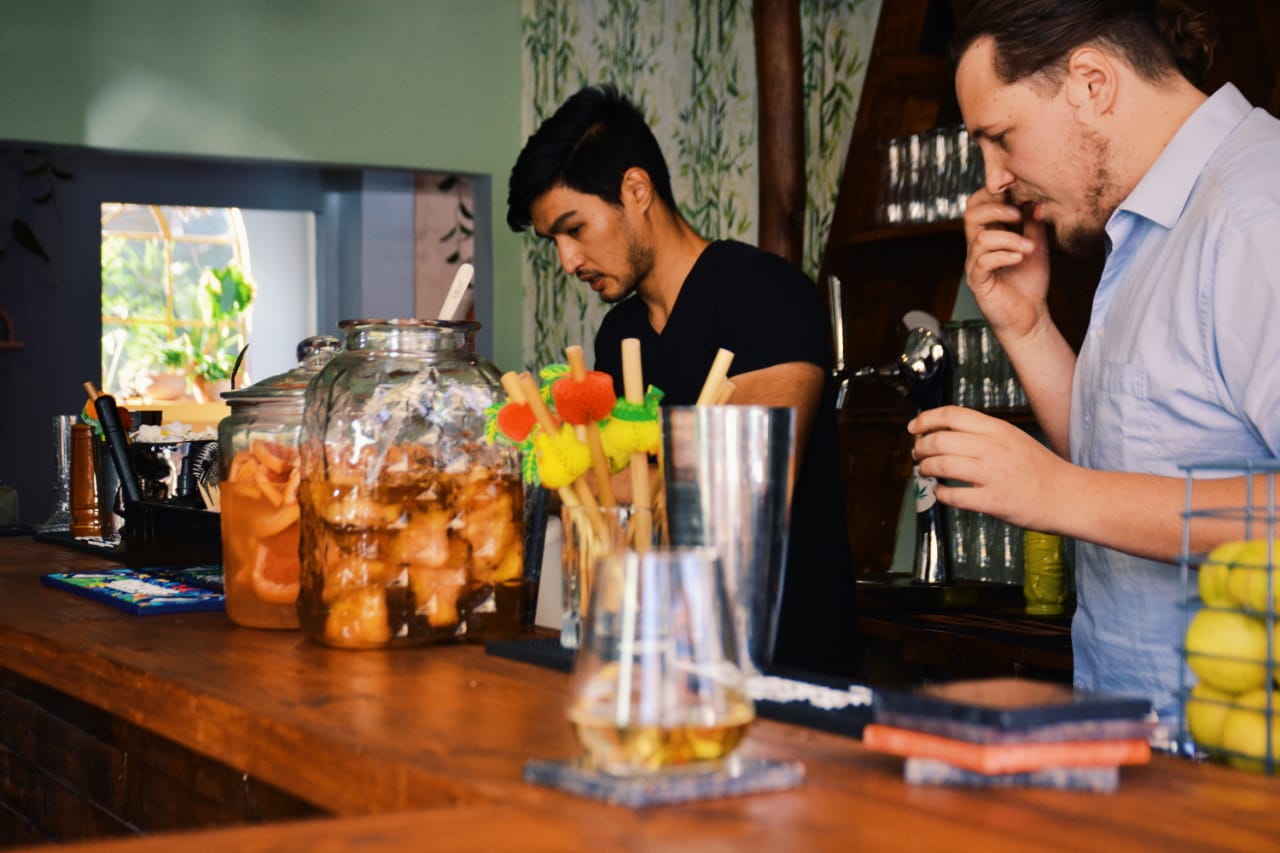 The Anti Social Social Club and Tiny Tiki Bar
Co-owner and chief bartender Alex Szabo has worked the counter at almost every Melville bar at one point or another and really knows a thing or two about mixing a cocktail. The guiding inspiration behind the aesthetic, cocktail menu and overall atmosphere is the Pacific Ocean, from the tropical flavours of the Far East to the balmy beaches of Polynesia. Click into holiday mode and try a pineapple rum shooter or two, which comes with a flaming rum-soaked pineapple on the side.

The Lonely Hearts Club
Perfect for a more low key night out of food and drinks in a more restaurant atmosphere, Lonely Hearts Club serves a delicious small plates menu with lots of Spanish-influenced dishes like patatas bravas and spicy polpette. The inside area is airy and spacious, complemented by a well-designed courtyard.

Six Cocktail Bar
One of the oldest bars on the street and still going strong after all these years. There's always a 'vibe' here especially when the daily 2-4-1 cocktail Happy Hour is in full swing. Very competitively priced it is understandably popular with students who can usually be found quaffing the potent Excitabull (vodka, berries, red bull and a hint of Stroh).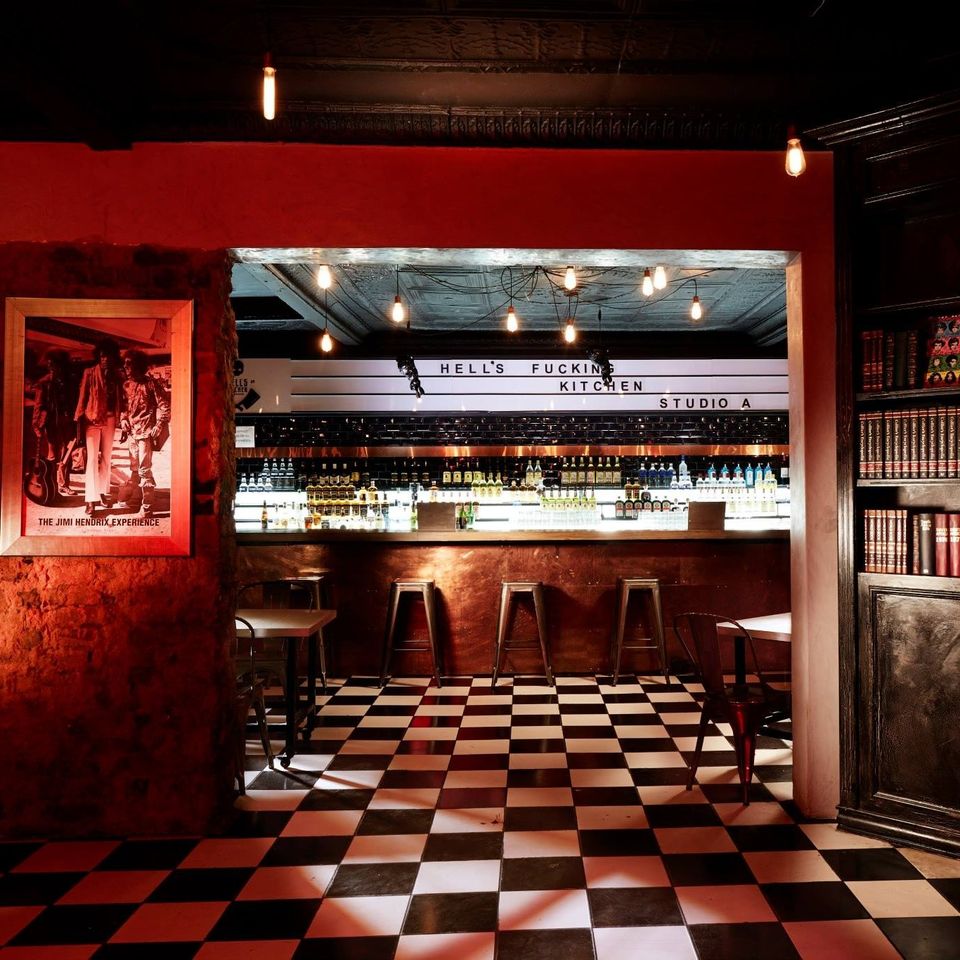 Hells Kitchen
At this American-styled whisky bar the heroes are the bad boys of rock 'n' roll celebrated in the photography that adorns the walls and the rock and indie influenced soundtrack. If it's too dark and loud inside, try find a spot on the street terrace.

Smoking Kills
If you understand a 'dive bar' to be the kind of place where there's a slot machine in the corner, a guy ready to sell you a dodgy car and the faint aura that a fight might break out at a moment's notice - don't worry, this is not that place. Smoking Kills is artfully grungy, intimate and inviting, still a dive bar of sorts, but one with cool music, great cocktails and occasional live gigs by local up-and-coming bands.
WHERE TO GO SHOPPING
Bookdealers Melville
A super-friendly second-hand book store that first opened in the suburb of Yeoville over 30 years ago before branching out to Melville. New titles arrive every week and there are loads of genres covered to interest just about any reader from popular fiction to cookbooks, history to detective novels.

Book Circle Capital
Passionate about African literature and promoting local stories, Sewela Langeni's small bookshop in the 27 Boxes centre stocks an interesting selection of books written by local authors including plenty of non-fiction and kids books and hosts regular book launches. Dedicated to promoting child literacy you can buy children's books at discount prices directly in the store to donate to a local child literacy programme.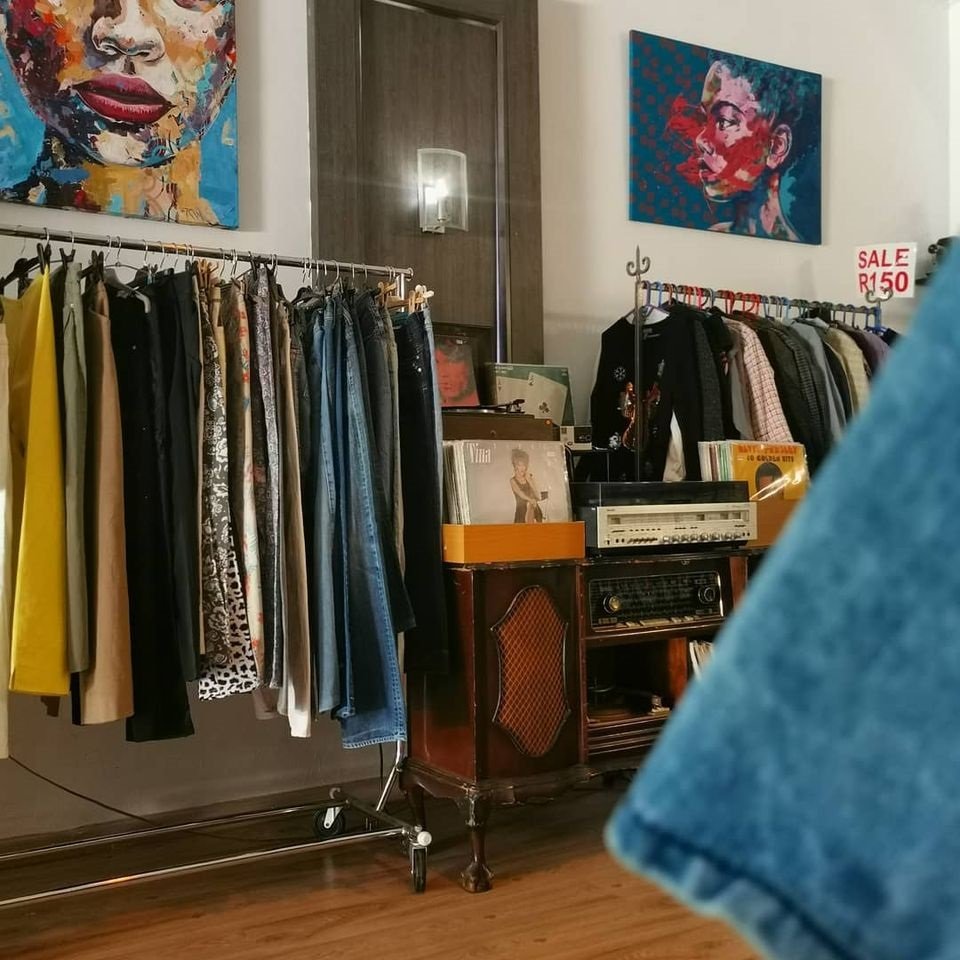 Kevdon & Co
Kevdon & Co is a cool vintage clothing store owned by Kevin and Nomsa Dondashe that is filled with carefully chosen vintage items including great vintage denim and leather clothing and accessories for him and her. We also love that there's always vinyl playing on the turntable, creating an atmosphere that makes you want to linger longer.

Reminiscene
Starting off in Yeoville more than three decades ago, Reminiscene, now located in the 27 Boxes centre, has long been a Joburg fixture. Owner Rosemary has an exceptional eye for beautiful items, and her shop – a giant vintage wardrobe – is a trousseau of time and texture, with fringed embroidered shawls, lace gloves and silk flounces, beaded Sixties glitz, and enough glinting baubles (some costume, some precious) to make any magpie happy.

Zaza Clothing
Another vintage shop in 27 Boxes, this small store recently relocated here from Newtown and has a particularly strong collection of 90s vintage fashion such as retro tracksuits, T-shirts and shirts sold at outstandingly low prices.

Krag Drag
The perfect place for gift shopping, this fun shop in 27 Boxes gives iconic South African and international brands a cheeky twist such as the 'Amazulu' T-shirt (a play on global giant Amazon) and the super cute Smartie pants babygrows. The shop also stocks a colourful selection of retro-inspired cushion covers, tea trays, slippers, bags and other giftable items.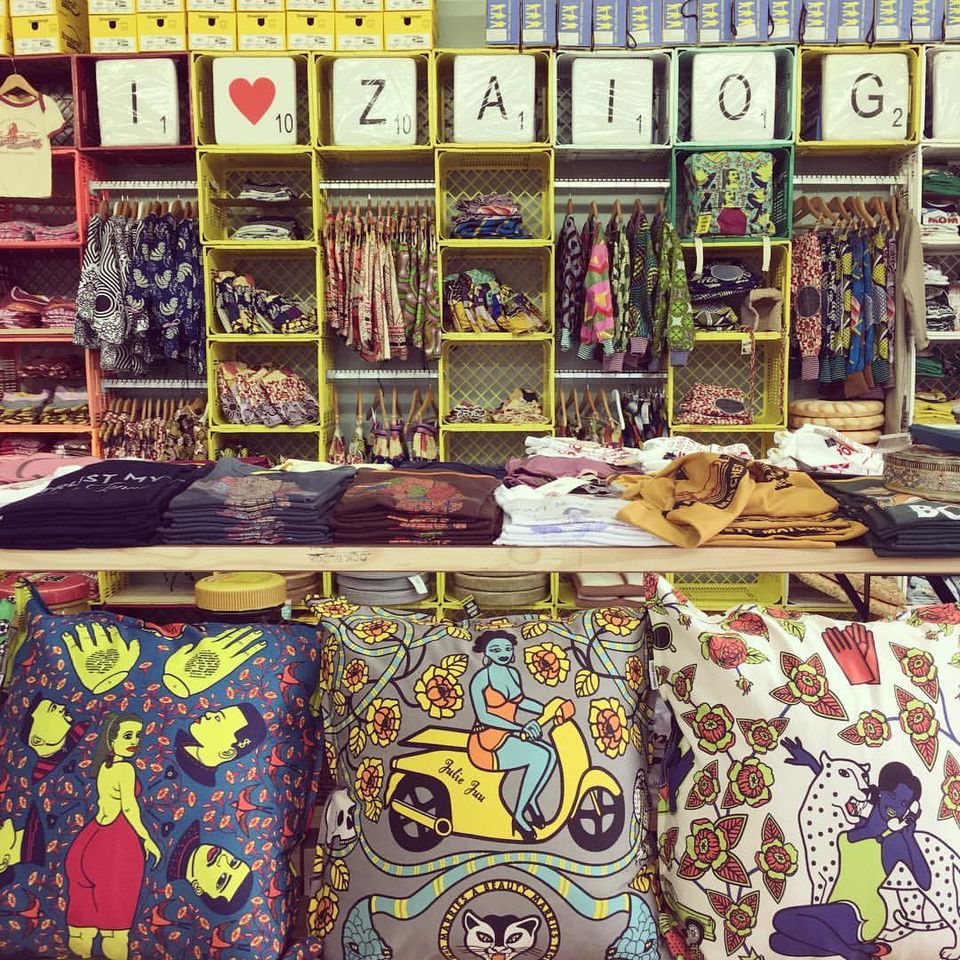 For bargain hunters and budget shoppers Melville also has lots of charity shops including Bounty Hunters Charity Shop, Junkie (a store especially unique for the fact that there seem to be at least a dozen cats living inside it) and the Hotel Hope charity shop (now located in the old Pablo Eggs Go Bar premises) which supports a Melville foster home for orphaned or abandoned children.

If you are a music or film fan take some time to explore the aisles at Microgram Music Traders in 27 Boxes which has an incredible selection of vinyl records as well as second CDs and DVDs.
HIDDEN TREASURE
Wishes Boutique
There are lots of interesting local clothing labels who host their studios or shops inside the 27 Boxes centre and it's definitely worth exploring the centre in-depth, although Wishes Boutique stands out as a favourite. Specialising in fabulous African print clothing, the boutique employs a veritable army of tailors who can tailor make any custom design your imagination can conjure. 
NEIGHBOURHOOD COFFEE SPOTS
Kwofee Shop
Opened in 2020 just weeks before the lockdown at the corner of 7th Street and 4th Avenue, Kwoffee is a coffee roastery and waffle house, combining the artful roasting of coffee (try the signature Good Morning Melville blend) with a waffle-based breakfast and lunch menu. 
SO VERY MELVILLE
Bohemian, eclectic, alternative and diverse are all words often used to describe the very distinctive Melville vibe. This is a community that embraces the unusual and alternative and one of the things that makes Melville so special is its openness and acceptance of a variety of lifestyles and beliefs.

Where else for example would you find a shop like Snow Lion that specialises in Tibetan and Nepalese products such as malas beads, prayer bowls and chakra candles or a weekly event like The Green Market which is devoted to Cannabis-based products and Rastafarian culture?