One of Joburg's best attractions, most people know 44 Stanley as a place you need to visit by day, starting with a coffee at Bean There or a delicious breakfast at Salvation Café, and leaving plenty of time to browse the stores for art, clothing, ceramics, houseplants, fresh flowers and other delights. But we've discovered another side to 44 Stanley Ave – nightlife.

While the First Thursday of every month sees an art-focused programme with the gallery staying open later, and My Loves Collective opening their studio space up to the fans, First Thursdays isn't the only time to visit 44 Stanley at night.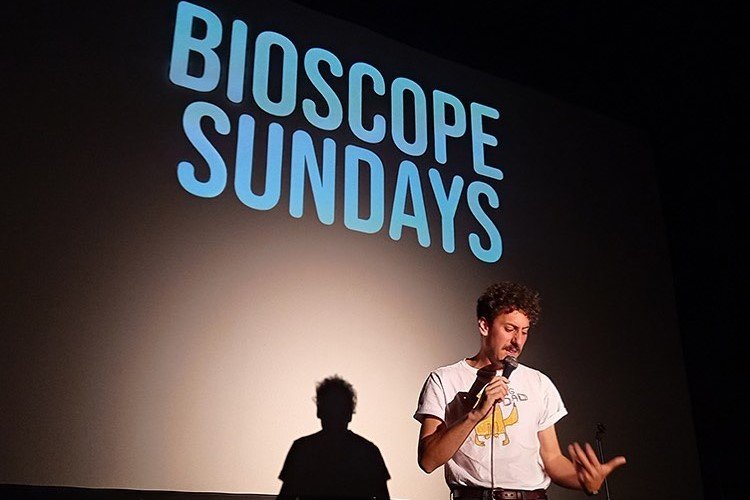 From Wednesday to Sunday The Bioscope is open well into the evening. Joburg's independent cinema is now 12 years old and its move to 44 Stanley from Maboneng a few years ago added fresh energy to what was already an exciting line-up. Film festivals, indie classics, cult favorites, and great local movies find their way to the screen here, while Sunday nights are reserved for comedy performances and feature live stand-up acts. Kick back, laugh, cry, and enjoy. The Bioscope also hires out the venue for events, has even hosted weddings and marriage proposals in the cinema, and has a cool movie books and merch store that also features co-founder Russell Grant's Limited Edish illustrated T-shirt and hoodie range. 
Open Mon-Tue 10:00-16:00, Wed-Fri 10:00-22:00, Sat 09:00-22:00, Sun and Public Holidays 09:30-20:30.
Even After All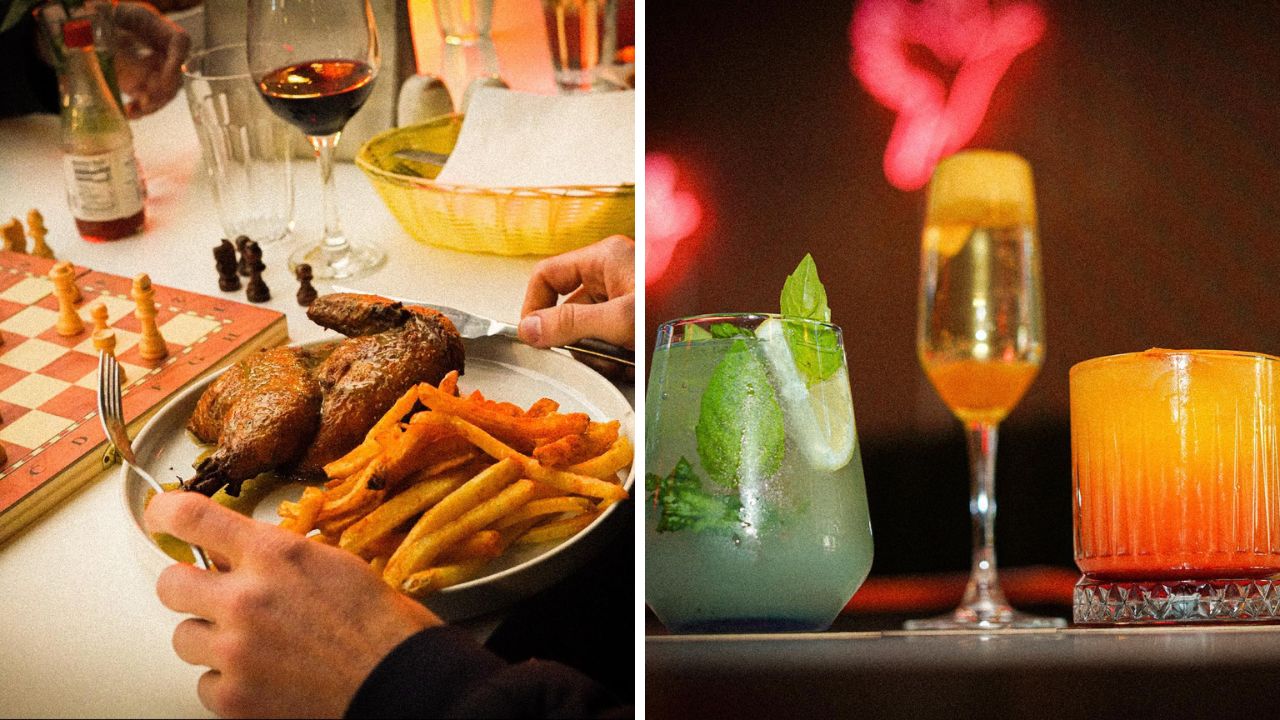 Cocktails, Dj sets, and weekend parties are a feature at Even After All, the favoured restaurant hangout of the My Loves Collective crew and art curator and DJ Moefi Mokgautsi also known as @bilaldadj. Enjoy fried chicken mac and cheese, chimichurri rump, and classic beef burgers. The menu also has some innovative vegetarian dishes. Start the evening with artfully mixed cocktails. Friday Night Fever is a regular party night, with free entrance. Just watch Even After All's Instagram account for updates on what's coming next.
Open Tue-Wed 09:00-16:00, Thu-Fri 09:00-21:00, Sun and Public holidays 09:00-16:00.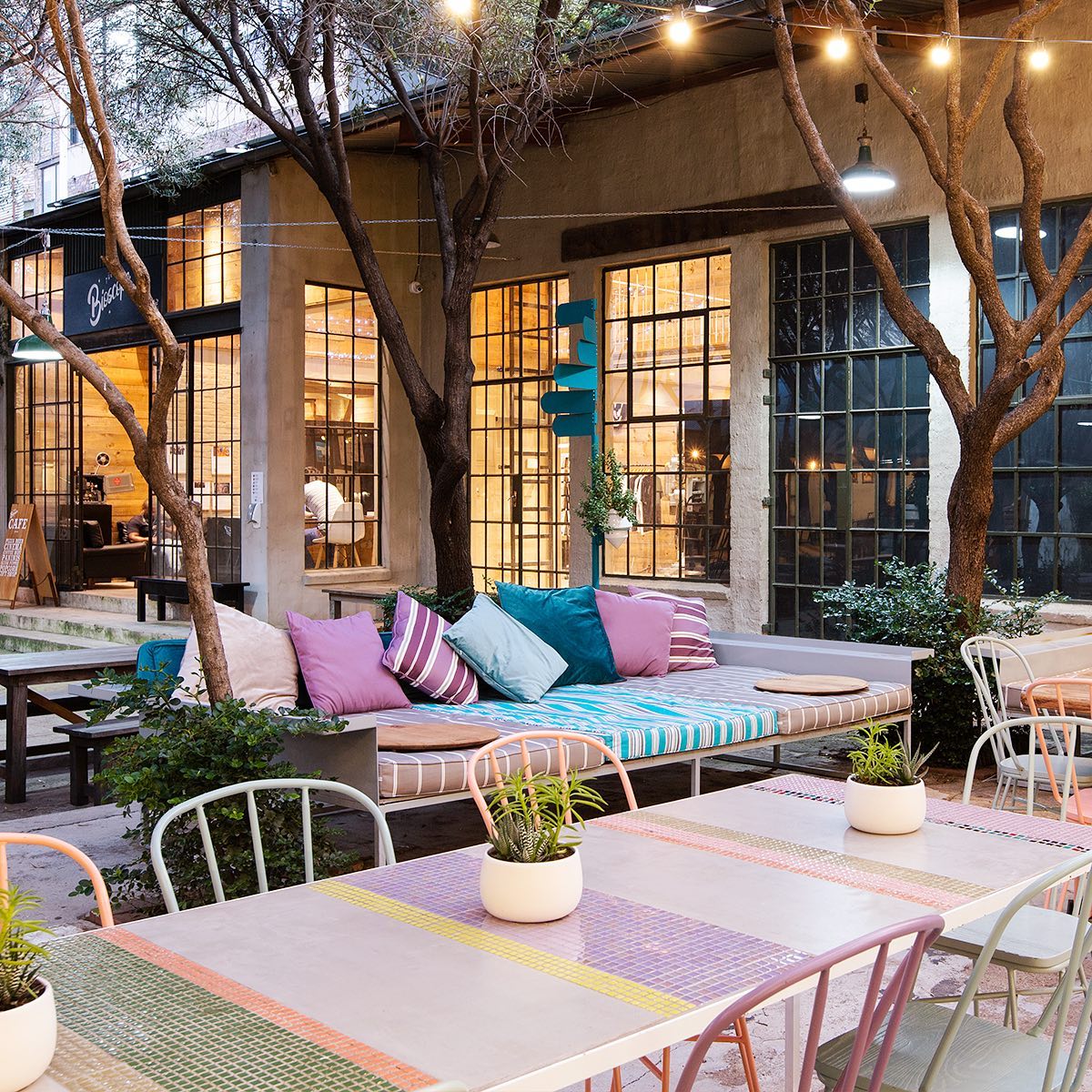 Matt Suttner's Peachy is summer-ready with its large courtyard, and winter-friendly with a cosy fireplace when needed. The food here is delicious – snack on small plates of arancini, tahini broccoli, and other tasty bites, or go traditional and opt for sliders, toasties, or wings. The cocktails here are well-regarded and the service is super friendly. Keep your eyes on Peachy's Instagram account for special theme nights, jazz and DJ appearances.
Open Mon 10:00-18:00, Tue 10:00-19:00, Wed 10:00-21:00, Thu 10:00-22:00, Fri-Sun and public holidays 10:00-23:00.
 
La Pergola
Celebrating northern Italian cuisine and spilling outside into the courtyard this is the place to visit for homemade pasta and gourmet sourdough crust pizza. 
Open Tue-Sat 11:00-22:00, Sun and public holidays 11:00-18:00.

Check out our full feature on what 44 Stanley has to offer online here