August House is a downtown formerly industrial Art Deco-era building that is now home to the studios of 48 emerging contemporary artists from across South Africa, the continent, and the world. In a warren of studios, small and large, spread over several floors, you'll find a community of emerging artists and more established names living and working together, sometimes merely as neighbours and friends, and often as established art collectives too.

The studios were established here back in 2006 as an 'artist enclave'. Located in a bustling corner on the eastern side of the Joburg City Centre, the building presents artists with affordable rent, and of course plenty of visual stimulation to bring to their canvases. Some of August House's earliest residents – the likes of Mary Sibande, Nelson Makamo, Kudzanai Chiurai and Nicholas Hlobo – have since gone on to major global acclaim. When Nelson Makamo still had his studios at August House (he has since moved out to his own larger premises) famous patrons including Oprah Winfrey, Kelly Rowland and filmmaker Ava DuVernay all came to visit and buy his works.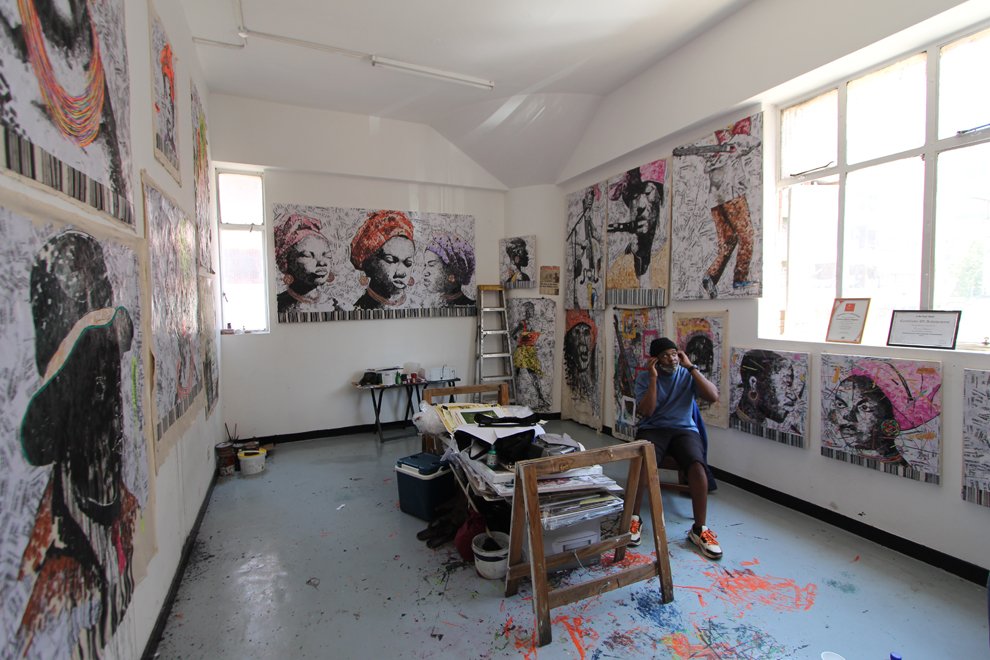 The building has both survived, and indeed thrived, on the backs of the many established artists who have been shaped by this space, and there's a strong emphasis on developing relationships and engagement with the greater local artist community. Most of the artists working at August House come from previously disadvantaged circumstances and many use their work to support themselves and their families. The space represents a diverse community of established and emerging artists whose works reflect a range of themes and styles.

Some of the most in-demand contemporary artists currently working from August House include Themba Khumalo, Layziehound Coka, Lindokuhle Zwane and Vusi Beauchamp, all of whom have shown at South Africa's most prestigious galleries.

Open studio days at August House are dynamic and eclectic events that present an opportunity to dive right into the artistic process, and to buy art directly from the artist. As you wander around you'll invariably be invited in to pull up a pew inside an artist's studio, perhaps with a cup of wine, and engage with their inspirations. On open studio days there's also always entertainment adding to the atmosphere, be it a performance, live music or afternoon drinks on the rooftop with a view of the city.

The next open studio day is coming up on Sun Oct 31 as part of the Joint Open Studios weekend.