We have long been fans of The Peech, a discreet boutique hotel hidden in a leafy corner of the suburb of Melrose, and in recent years this charming hotel has expanded and upgraded. The Peech hotel now has added 16 chic, characterful and luxurious eco-conscious suites set into verdant gardens that showcase the best of contemporary Joburg design and style, from the furnishings to the art hanging on the walls.

The icing on the cake is the hotel's elegant dinner-only fine dining restaurant Basalt (launched September 2019) which is open to guests and visitors.  The relatively intimate restaurant space has around 20 tables and effortlessly conjures a sophisticated yet casual atmosphere that manages to feel both expensive and down-to-earth. The decor is a cool refined mix of grey and bronze tones and warm parquet flooring, and overseeing front of house is Maître D Lyle Scott, previously of the downtown The Marabi Club, known for its impeccable service.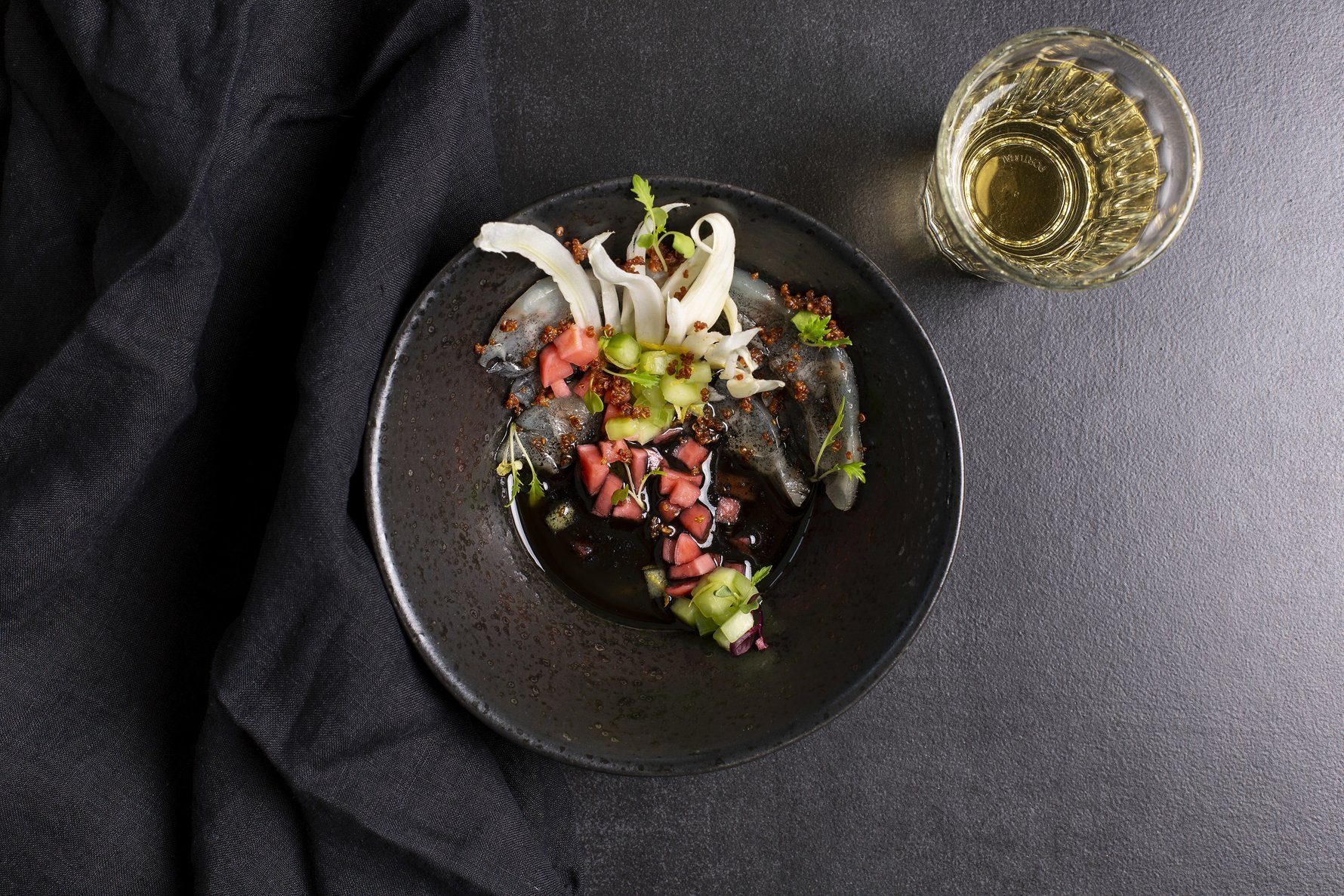 The menu is short, running to just one page and at the risk of sounding like bloated oafs, compared to most local restaurants, we would describe the portions here as relatively light. And by 'light' of course we mean human-sized even, as opposed to the hulking marathon-runner portions that many South African restaurants have a habit of overwhelming plates with, a bad habit that can often lead to a combination of fatigue, and guilt at the food wastage. Basalt's starters, mains and desserts are beautifully plated (we loved the dark earthenware plates) and elegantly proportioned, with a thoughtful and considered layering of flavours and textures.

For starters we loved the subtle and gentle mix of salty, citrus and spicy notes with soft and crunchy textures in the tuna tataki with habanero salsa, avo and soy purée, charred corn and red onion. This deft hand for carefully layering texture and flavour was also brilliantly on display in the perfectly executed pan-fried linefish main course (when we visited it was sea bass) served with roasted cauliflower, lime and curry leaf butter and coriander chutney. We also enjoyed Basalt's unique spin on ceviche (made with black squid ink tiger's milk) and the buttery soft Mexican-inspired pork belly served with charred asparagus.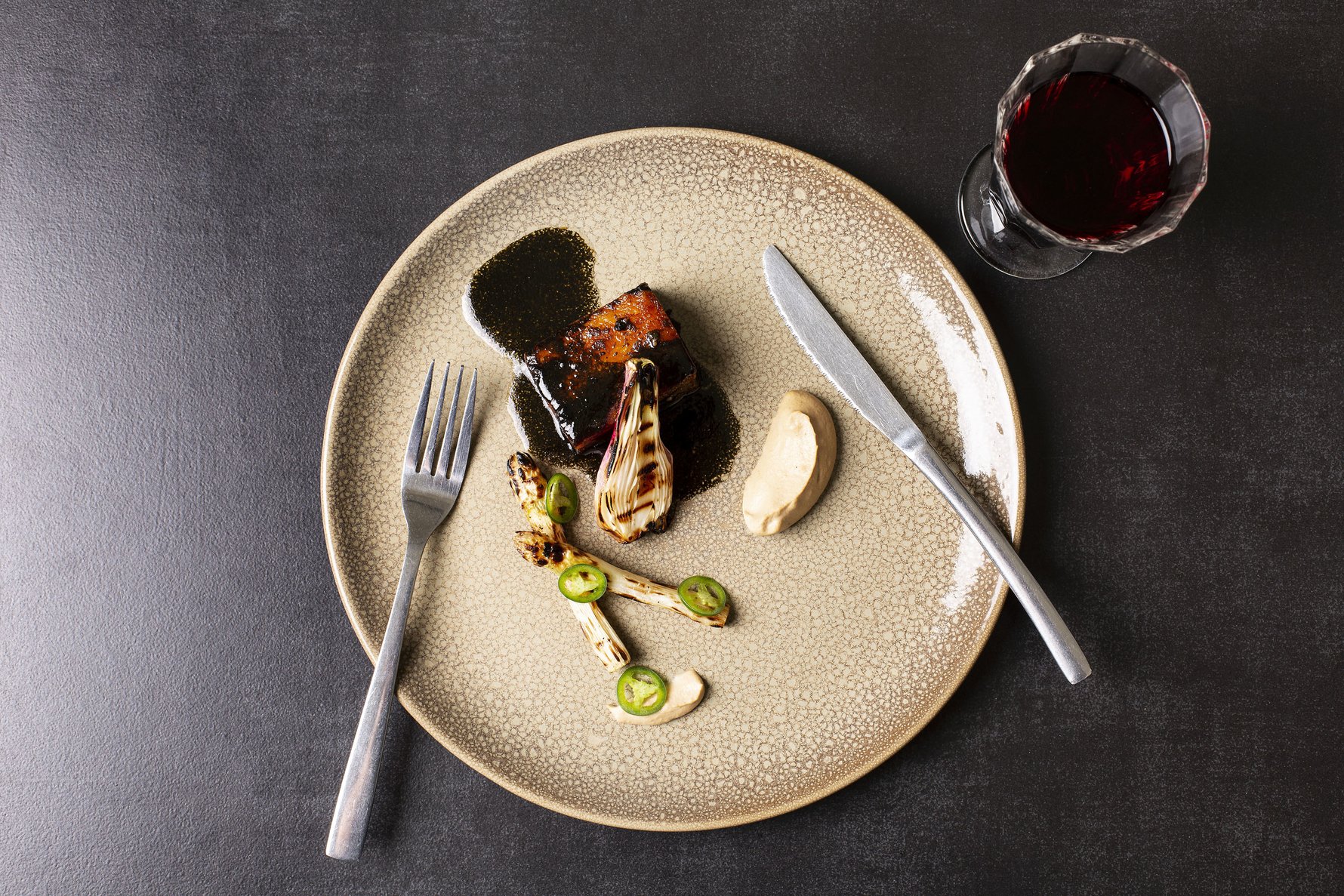 Perfect for vegetarians the ten-a-day risotto is one of Basalt's standout signature dishes. A rich yet delicate vegetarian risotto, it was created by the restaurant's first head chef Frederico Dias while caring for his mother and the 'ten-a-day' vegetables that go into the dish are entirely seasonal and based on the day's best available produce. 

For dessert, the choices are fairly limited with just two sweet options or a cheese platter. We opted for the 'sweet citrus burst', a crème Catalan and Naartjie granita served inside a frozen hollowed out tangerine. A light and not overly sweet end to a gracefully presented and perfectly polished evening. 

Note that Basalt is only open for dinner (closed Sun, Mon) and booking is essential.