We have long been fans of The Peech, a discreet boutique hotel hidden in a leafy corner of Melrose, and we love the concept for the hotel's elegant standalone dinner-only fine dining restaurant Basalt, of attracting top chefs to take up temporary residence.  

From late May 2021 for three months, heading up the kitchen at Basalt as Chef in Residence is Candice Philip, formerly head chef of Saxon Hotel, Villa & Spa's fine dining restaurant Grei. Philip has served her time in the kitchens of two of South Africa's top chefs Luke Dale Roberts and David Higgs, and garnered prestigious awards that have marked her out as a chef to watch. 

Having dined at Grei, and now at Basalt, the first thing we noted was that Philip presents a less restrained, more playful and colourful menu at Basalt – full of delicate touches, but also strong smoky ingredients, and exciting bursts of flavour. It's a six-course tasting menu with optional wine pairing and the choice of pescatarian, or vegetarian options. You can view the menus here.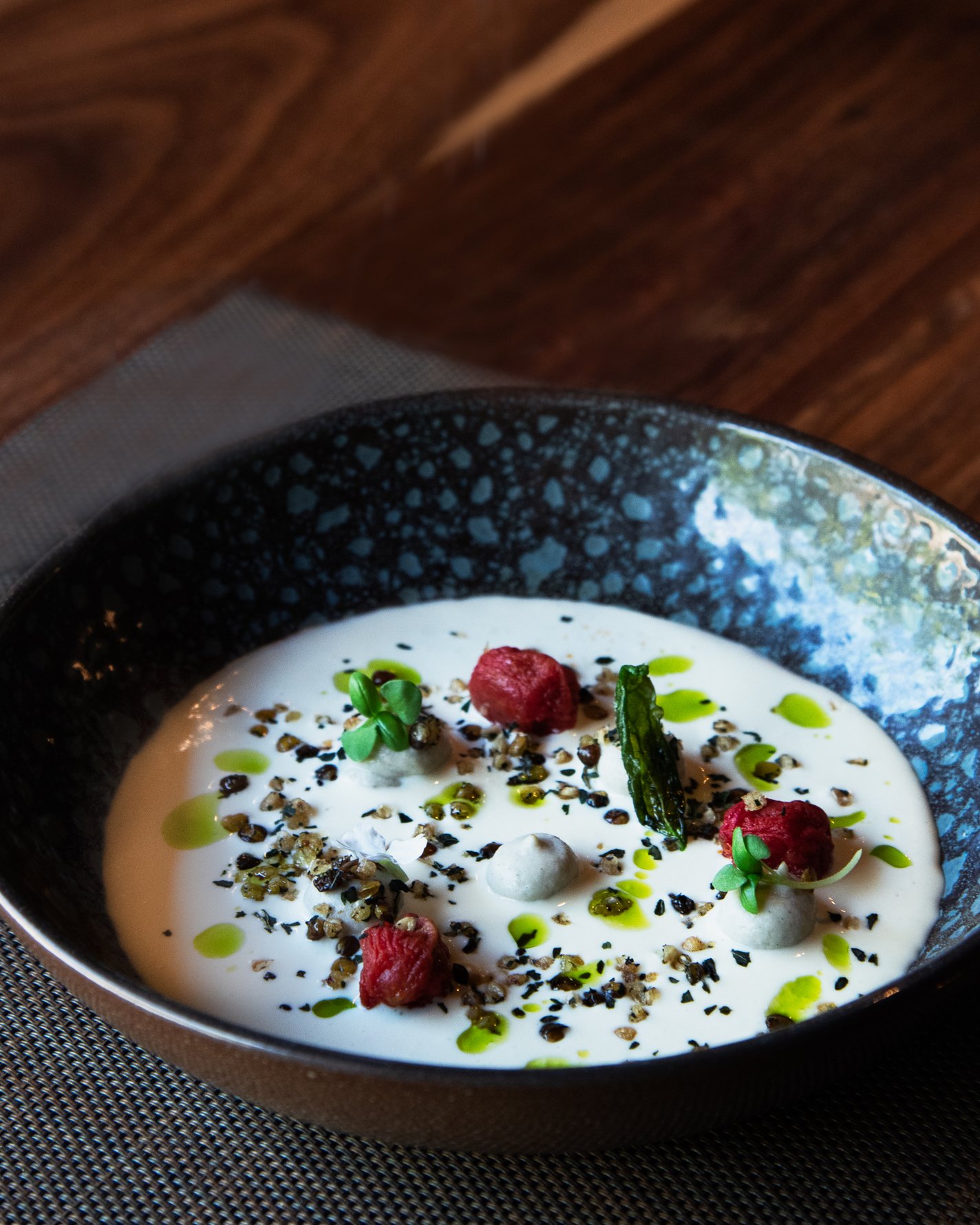 This is an evening of considered eating, as dishes are served at a leisurely pace, and you are encouraged to take the time to savour each one. Seating is from 17:30-19:00 (to accommodate for curfew restrictions imposed in May 2021) to ensure you can enjoy the menu at an unhurried pace.

Phillip's dishes are portion perfect – always a fine dining challenge – as each dish builds up to the next and it would be an awful waste if a diner filled up before reaching the fulfilment of the chef's vision and meticulous planning. 

There are plans to introduce new items and adjust others on the menu over the period, but judging by the dishes we tried in the first week we can guarantee there will be a number of standouts. We loved the inventiveness of the bread course, that brought together a number of different tastes on the plate, including a delicious butternut toast with lemon thyme hummus, and a delicate truffled mushroom cigar, a mushroom cream encased in the lightest pastry.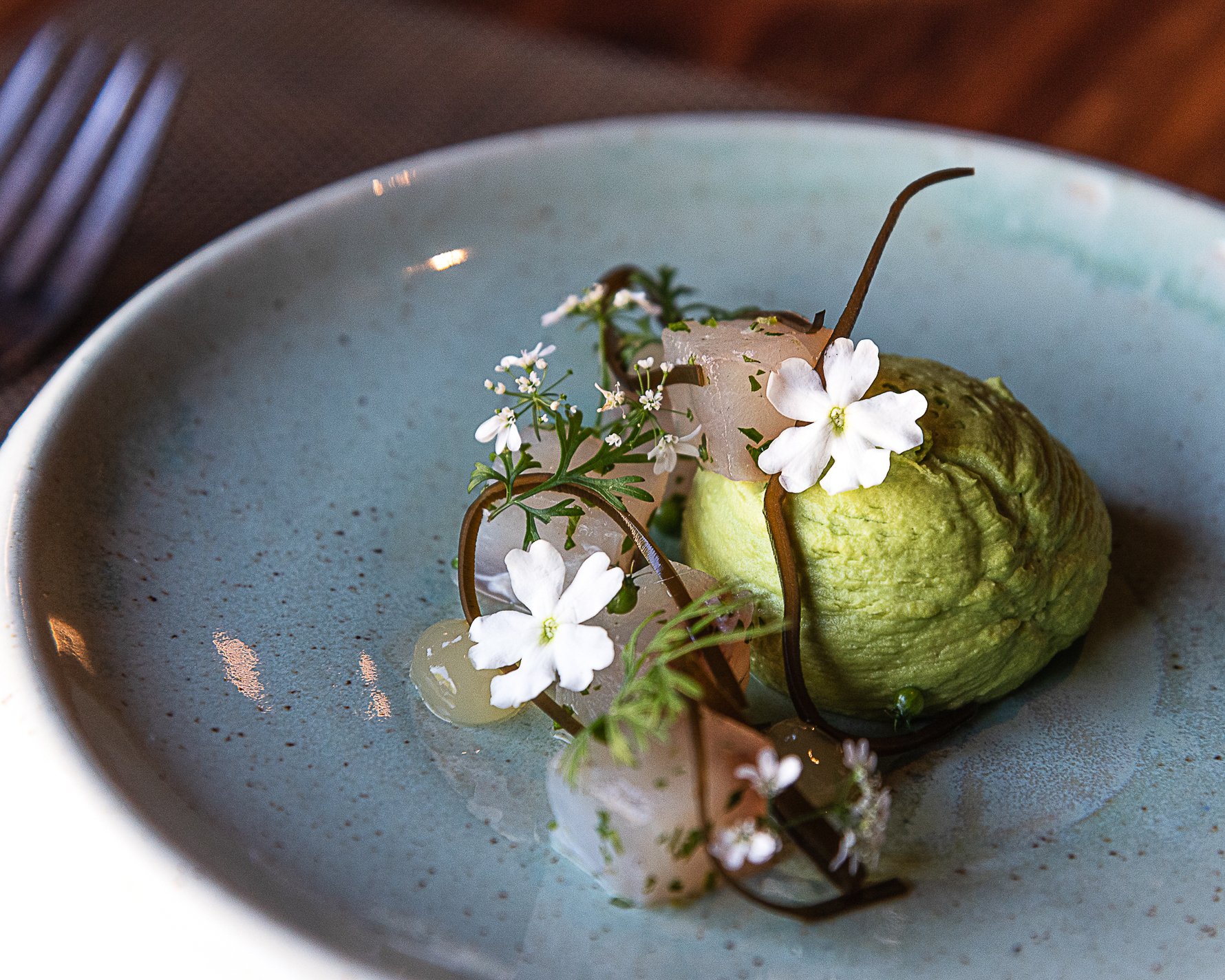 We tried the yellowtail ceviche with a silky pea and wasabi mousse that was extraordinary. The dish labelled "tomato" was a taste and texture sensation, not to mention a visual feast, that brought together layers of flavour, starting with a smoked tomato gelee covered in the lightest parmesan creme and studded with crunchy morsels of basil granola. 

For the winter menu dishes Philip seems to favour smokiness and you'll find this a theme through the menu. Another sensation was the parsnip vanilla cheesecake, with sweet parsnip crisps, the base of the cheesecake soaked in what had become a syrupy coffee gelato. Also worth going back for.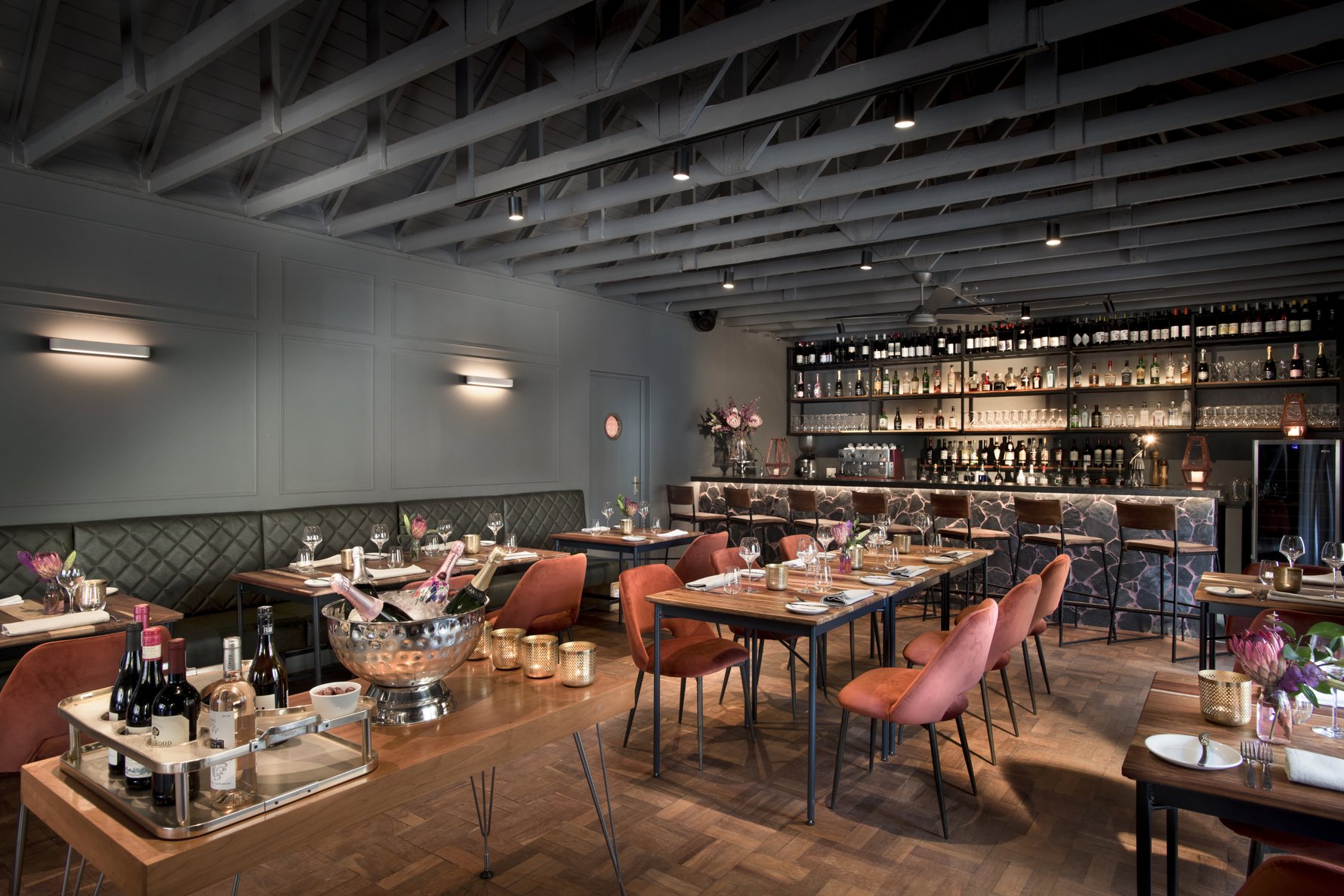 We recommend Uber and a wine pairing (or better yet, book a night at the Peech Hotel) to get the most out of your evening. The pairing is a great way to experience different taste sensations, and invariably we have found you end up finding a wine you'll want to try again. For us it was the surprising full-bodied and smooth Babylonstoren Cabernet Sauvignon 2019. There was also a delicious dessert wine – Thelema vin de Hel Muscat Late Harvest 2018. 

The intimate restaurant space oozes casual sophistication, with its refined interior design touches, moody lighting, backlit bar, warm parquet flooring and pops of colour supplied by the velvety chairs and candlelit table arrangements.

Doors open to the outside, keeping the restaurant well-ventilated, and with a fireplace, it's still a cosy atmosphere on winter nights.
 
Note that Basalt is only open for dinner (Thu–Sat). Booking is essential, and children aged 16 or over are welcome.