Erupting with a hive of activity from the earliest hours of the morning, Joburg is a city that likes to get going early and there is no shortage of good cafes that open at the crack of dawn to service the appetites of Joburg's early birds. From Sandton to the City Centre, here's our round-up of some of Joburg's best early morning cafes.

Croft & Coffee
Good service, fresh bottled juices delivered daily (these go quickly), strong coffee and possibly the best scrambled eggs in town, have made this spot the early-morning hangout for Joburg's intellectual set, media types, opinionistas, writers and wannabes, replaced by a later shift of Range-Rover-driving lycra-clad ladies with Louis Vuitton handbags. 
Location: Tyrone Ave, Parkview
Open: from 06:00 on weekdays and 07:00 on weekends.

Urban Moyo
Urban Moyo is an offshoot and contemporary take on the original Africa-themed family restaurant brand Moyo. This Sandton restaurant has a chic interior, slick finishes and a menu that is African at its cosmopolitan best. Catering to all tastes – including vegetarians and vegans – the chefs here have devised dishes that cross the continent bringing exciting flavours from all points of the compass.
Location: 24 Central, Sandton Central
Open: from 07:00 on weekdays and 10:00 on weekends.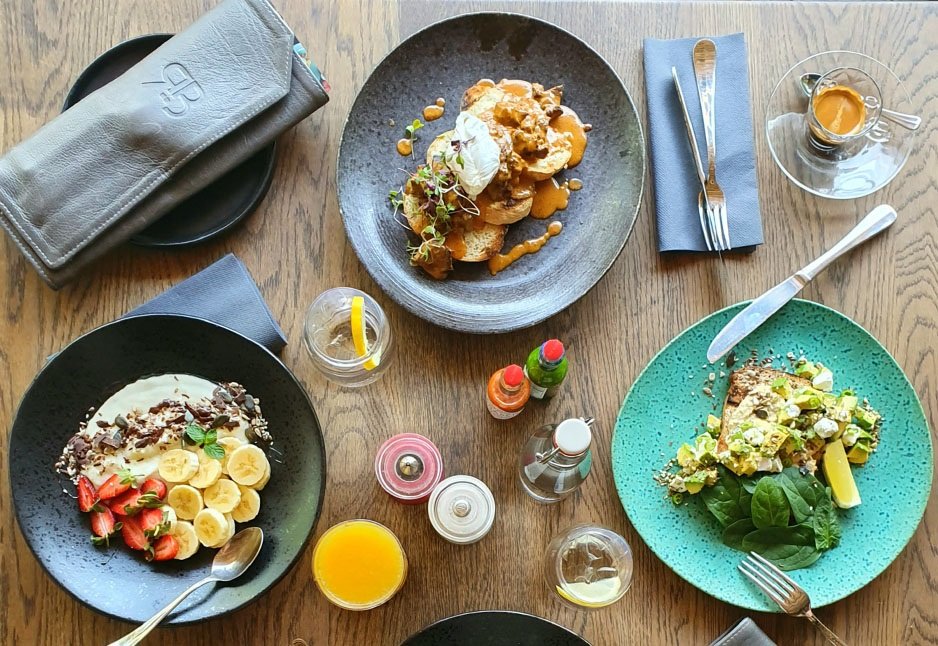 Andiccio 24 
Pizza for breakfast? If you've been out all night there's hardly a better way to cure your hangover and if you're jetlagged as hell after a long flight across numerous time zones, pizza for breakfast isn't a bad idea either. This pizza chain is open 24hours and the menu lets you choose as many toppings in whatever combination you prefer. There are also dessert pizzas with chocolate and bananas if that's your thing. Salads work on the same principle.
Location: There are 13 branches across Joburg including in Greenside, Bryanston, Randburg, Fourways and Morningside.
Open 24 Hours.

Motherland Coffee Co
With more Macs on the tables than the local Apple stockist, this is a popular work and meeting spot. The coffee, a blend of Ethiopian Sidamo and Rwandan Kivu beans, comes in extra large – the famous Mothercuppa, and for a light breakfast there's a wide selection of pastries.
Location: Motherland has numerous branches including at The Zone@Rosebank, Benmore Gardens, Sandton City and Dunkeld Shopping Centre.
Open: The Rosebank branch opens weekdays at 07:00 and 08:00 on weekends.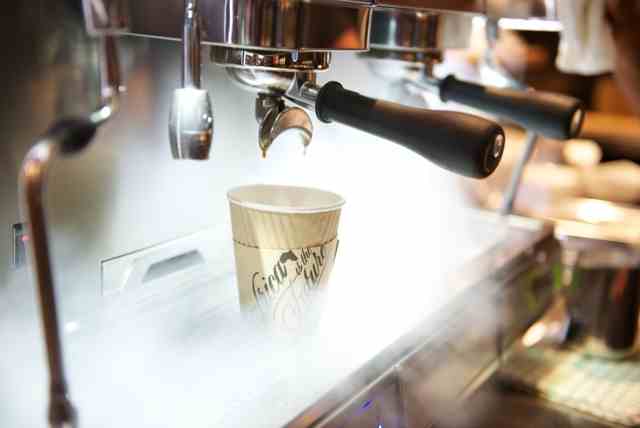 BRIK
Named for the red-brick architecture of its distinctive corner location next to Rosebank's Art Deco fire station, BRIK is one of a growing number of Joburg cafes that takes eco-conscious, sustainable and ethical eating very seriously, conjuring up beautifully presented contemporary fare in a casual setting that you can rest assured is kind to the environment.
Location: Firestation Rosebank
Open: from 07:00, Sun from 09:00. 

Father Coffee
This hipster coffee shop has a roastery on site and great selection of blends to take home, ground to order in the store. A popular morning meeting spot for breakfast try the excellent avocado on toast or the toasted croissants.
Location: The Zone@Rosebank 
Open: from 07:00 on weekdays and 09:00 on weekends.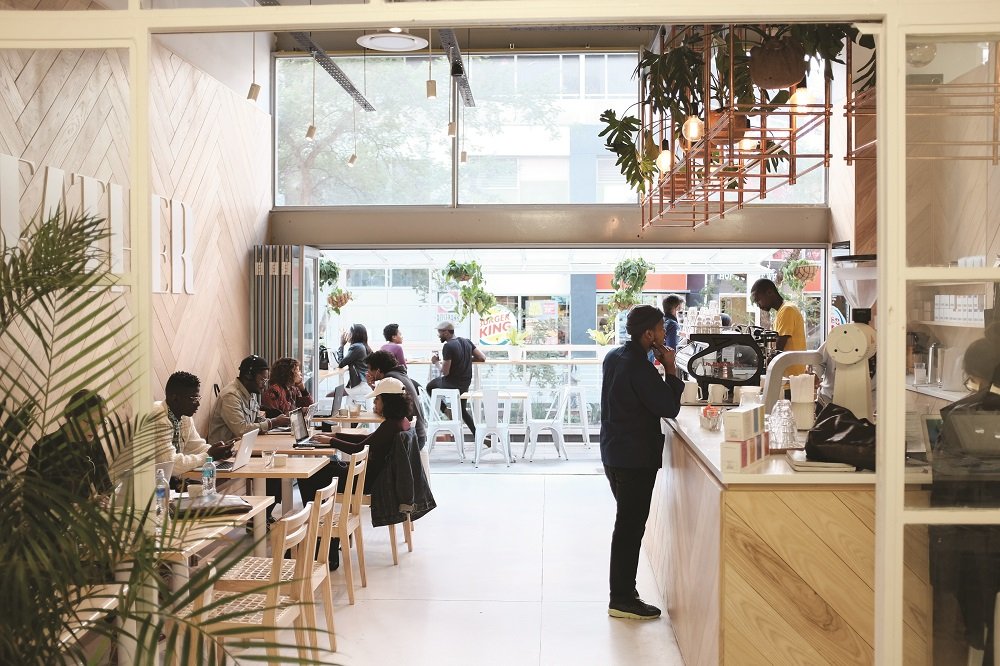 The Whippet Coffee Company
Those in the know credit this buzzing coffee shop with its hipster aesthetic for putting the suburb of Linden on the cool map. The food is freshly made cafe-style, simple and tasty and the coffee and tea selection is top rate. The doors open early for delicious breakfasts, made with care and attention. The Potato Rosti Breakfast with poached eggs and homemade hollandaise is a favourite.
Location: Linden
Open: weekdays from 06:30 and on Sat from 07:00 (closed Sun).

Flight Coffee Bank City
From roasting to brewing, Flight coffee strives for that magic in a cup. Strategically located in the recently revamped FNB Bank city Flight is firmly marketed at the city worker looking to start the day early with a good strong brew. Their freshly baked croissants are among the best you'll find anywhere in town. 
Location: FNB Bank City, City Centre
Open: weekdays only from 06:30.

Fournos
Consistently voted Johannesburg's best bakery, this vast deli and cafe is a hotspot, particularly on weekends. The chocolate croissants and the extensive breakfast menu are star attractions. Generally portioned and very fairly priced, pair breakfast with one of the healthy juice blends for that early morning boost.
Open: from 06:00-18:00 during weekdays, on Sat 07:00-16:00 and Sun 07:00-14:00.