Rosebank is one of Joburg's fastest growing neighbourhoods and in recent years its distinctive skyline has been steadily filling up with new skyscrapers, as it transforms into one of the most popular Joburg districts for business and leisure.

Hidden away on Rosebank's quiet jacaranda-lined Jellicoe Avenue, a few doors down from the art-centric Keyes Art Mile, the tranquil Clico Boutique Hotel is an oasis. Set around a quaint Cape Dutch-style homestead, this charming hotel stands out among all the soaring glitter and glass as one of Rosebank's few original buildings and its leading boutique hotel. 
Accommodation at Clico Boutique Hotel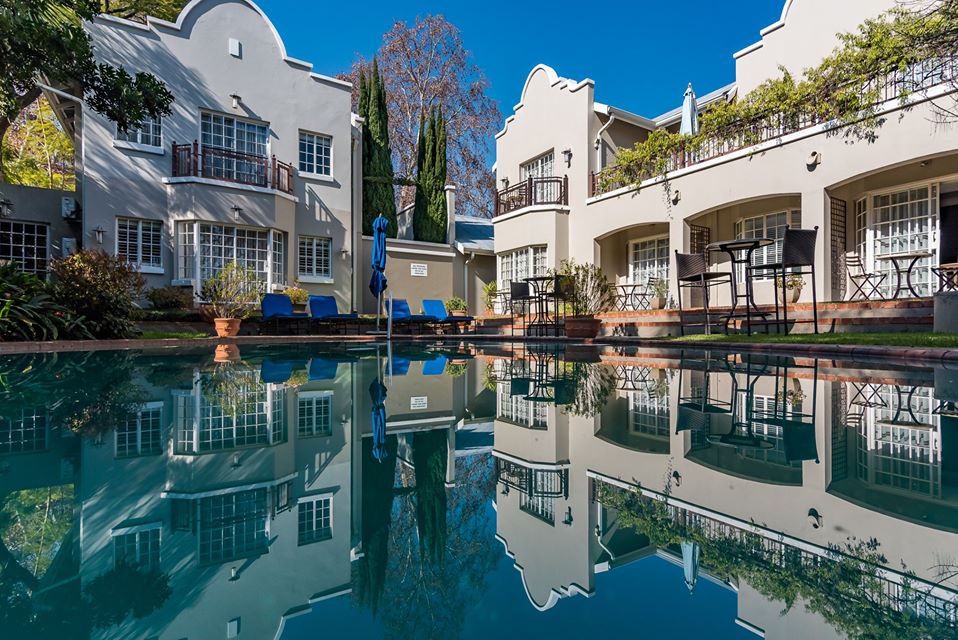 Clico's warm cream-coloured interiors contrast well with the lush green gardens and mature trees that surround the property. All rooms – with five-star amenities – open out onto the gardens, a far cry from the extremely limited outdoor space offered at most of Rosebank's more purely business-focused hotels. There's also an emphasis on promoting the works of local contemporary artists and the walls hold a regularly changing display of interesting and eye-catching works, many of them for sale.

The property was given an extensive makeover pre-Covid. The task of revealing a sense of openness and bringing the inside outside that was a focus of the renovation, has really paid off in this new era. The space feels breezy, bright and open and there's as much space to relax indoors as out. The hotel now also has its own borehole making this a water-wise space, as well as a generator for uninterrupted power supply.

For visitors coming from OR Tambo International Airport the location is super convenient with the Rosebank Gautrain Station just a few blocks away. The hotel can also organise transfers.
Dining at Clico restaurant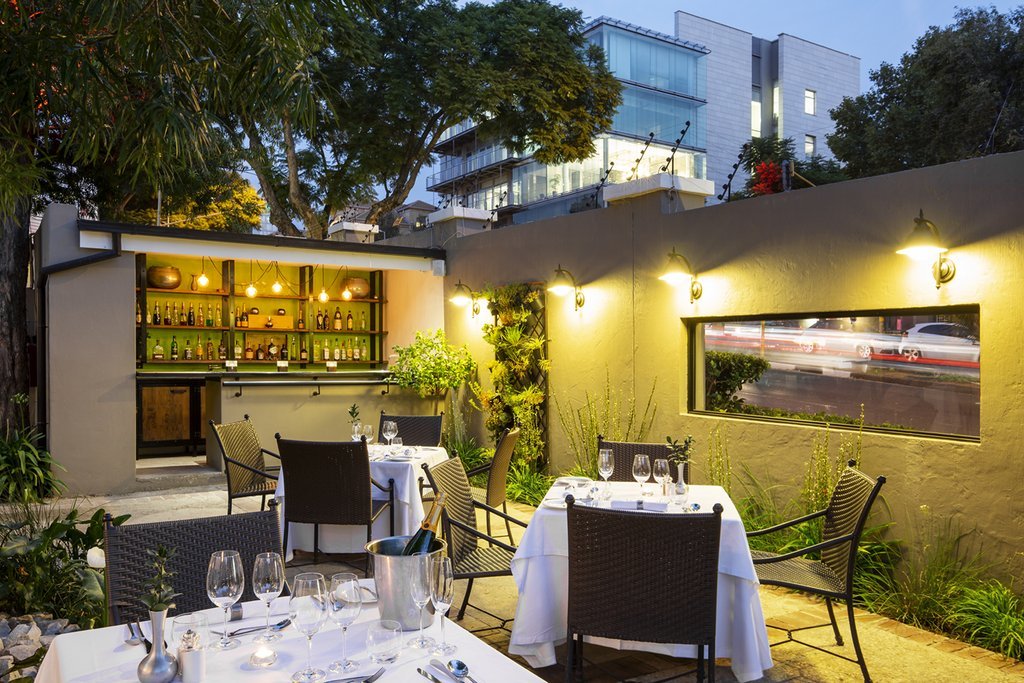 The hotel was named for its founder's favourite French champagne, Veuve Clicquot, and true to its establishing inspiration, the Clico restaurant offers up a carefully selected and constantly updated list of fine tipples, that includes boutique wines from a range of top Western Cape farms, and of course the best French bubbly. 

The restaurant's setting is a chic and intimate triple-volume glass structure that looks out onto a lush garden, making it an inviting dinner venue, or a gloriously lit breakfast or lunch spot. The food is superbly plated, packed with flavour and thoughtfully brought together to achieve a satisfying balance that is sophisticated yet also simple, allowing the carefully sourced local seasonal ingredients to shine. 

On Sundays the restaurant hosts a jazz lunch that is the perfect escape at the end of a busy week and an especially fine opportunity to enjoy one of Clico's special tasting menus with a bottle of something special from the boutique wine cellar.
Meetings and events venue at Clico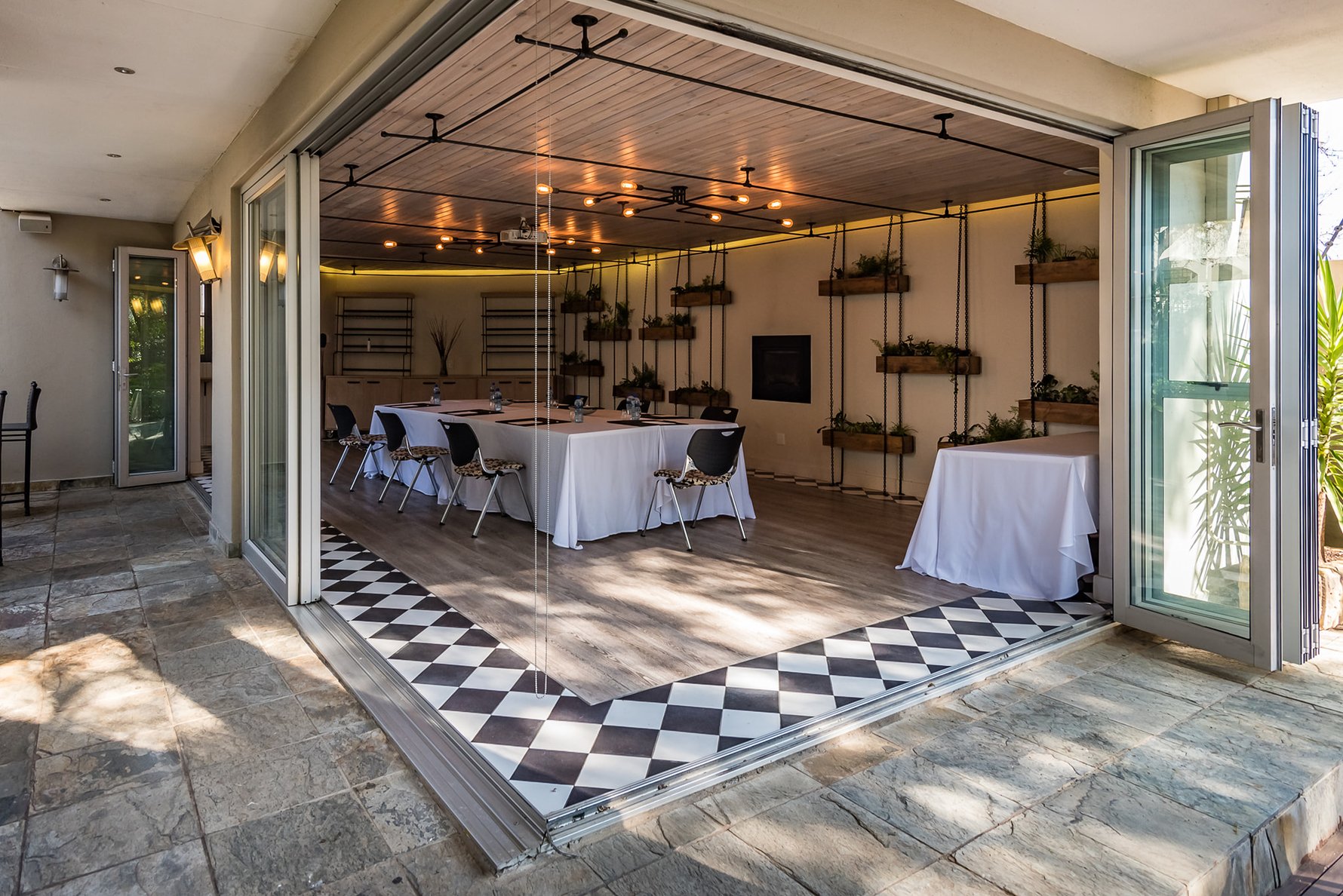 Clico has a purpose-built events and meetings space in the gardens that is ideal for smaller or more intimate events, meetings and workshops. Half of the walls of the stand-alone venue are made up of sliding concertina doors meaning the whole space can be opened out into the gardens to allow natural daylight and fresh air to flood in. A major plus in our social distancing times.

Various catering options can be included such as a working breakfast, lunch enjoyed at the restaurant or a more casual affair in one of the outdoor spaces in the adjacent gardens. We found the discreet yet attentive service to be excellent and we were kept very well caffeinated with real cappuccinos (rather than a kettle) throughout the day.  All the necessary conferencing and business requirements such as fast wifi, data projector, sound equipment and an electric projector screen come as standard. 

Get there with the Gautrain: Clico Boutique Hotel is a ten-minute walk from the Rosebank Gautrain station.
FIND OUT MORE AND MAKE A BOOKING
To enquire about hosting a meeting or event at Clico Boutique Hotel, to book a stayover or make a reservation for the Clico Restaurant call +27 11 252 3300 or find out more online at clico.co.za.