Linking Gauteng's two main cities, Joburg and Pretoria, the high-speed Gautrain service is the quickest way to travel between the two metropolises and a particularly convenient way to pack in a full sightseeing day trip. In our series of guides to exploring Gauteng with the Gautrain, we present everything you need to know to plan a day trip around each of the Gautrains main stations.

In this edition we look at the wealth attractions that lie within easy reach of the main Pretoria station.
History and heritage in central Pretoria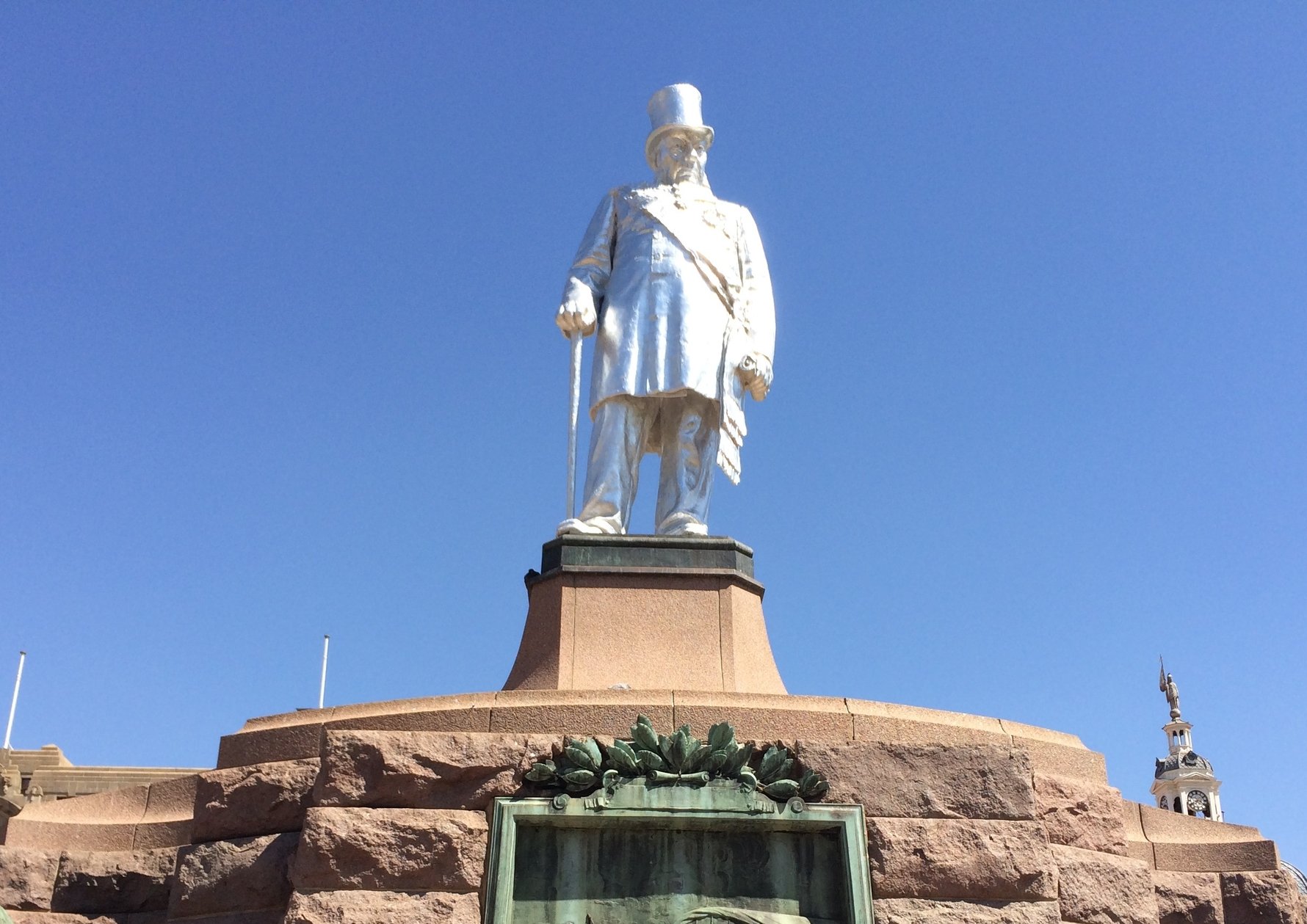 The city of Pretoria was founded in 1855 by Marthinus Wessel Pretorius, who named it after his father. The city's main civic square was created soon after and named Church Square. To this day Church Square remains the undisputed centre of Pretoria and from here the inner-city spreads out in a grid of wide streets lined by grand historic buildings and abundant jacaranda trees.

Central Pretoria has a number of major museums that fall under the state-managed Ditsong group of museums, namely; the Ditsong Museum of Natural History, the Ditsong Museum of Cultural History and the Paul Kruger house museum. History buffs will also enjoy the Melrose House Museum, a beautifully preserved Victorian mansion facing Burgers Park.

For families the biggest must-see attraction is undoubtedly the expansive Pretoria Zoo, the largest zoo in the country.
Getting around from Pretoria station
The relatively compact Pretoria city centre is bordered to the north by the delightful Pretoria Zoo and to the south by the train station, while its east and west sides are bounded by high-rise residential areas.

On weekdays the circular Pretoria CBD Gautrain bus route traces its way through this central business district making it easy to navigate by public transport and on weekends there is also Gautrain bus linking to the Pretoria Zoo which plots a similar route. Central Pretoria's manageable size and easy to navigate grid system mean that all the biggest museums and heritage sights can easily be reached on foot in about 20 to 30 minutes from the station. 
Essential sightseeing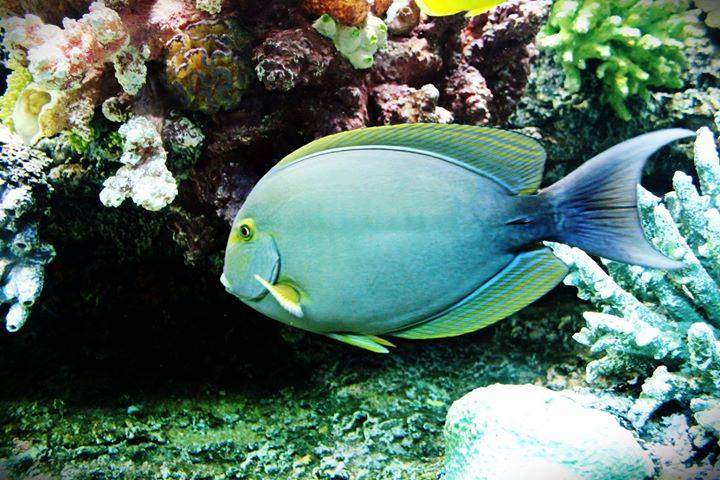 Pretoria Zoo (officially the National Zoological Gardens of South Africa) is the largest zoo in the country and perfect for a family outing. Take comfy shoes though as the zoo features over 6km of walkways. If you have young kids, it's worth hiring a golf cart to make the best of your day.

Some of the most interesting species that you can see at the zoo include Komodo dragons, gorillas, tigers and sloths and there's also a small aquarium and a reptile park as well as over 200 bird species. Every weekend zoo staff present free talks shedding more light on the lifestyles and habits of the various animals and reinforcing the importance of conservation efforts to protect the world's wildlife.  For lunch there's a restaurant as well as a variety of food kiosks or pack a picnic and find a place to relax in one of the many picnic spots scattered through this huge space. 

Kids enter for free when you ride the Gautrain! From December 14, 2020 to March 31, 2021 Gautrain is offering free entry to Pretoria Zoo for up to two children per family. The promotion is valid only for passengers travelling to Pretoria with the Gautrain. To receive your free entry wristbands you need to register online here, then look out for the stewards at the station platform who will assign you your wristbands and direct you to the Pretoria Zoo Gautrain bus. Free entry wristbands are distributed daily from 08:00-13:00. 

Find out more about Pretoria Zoo here.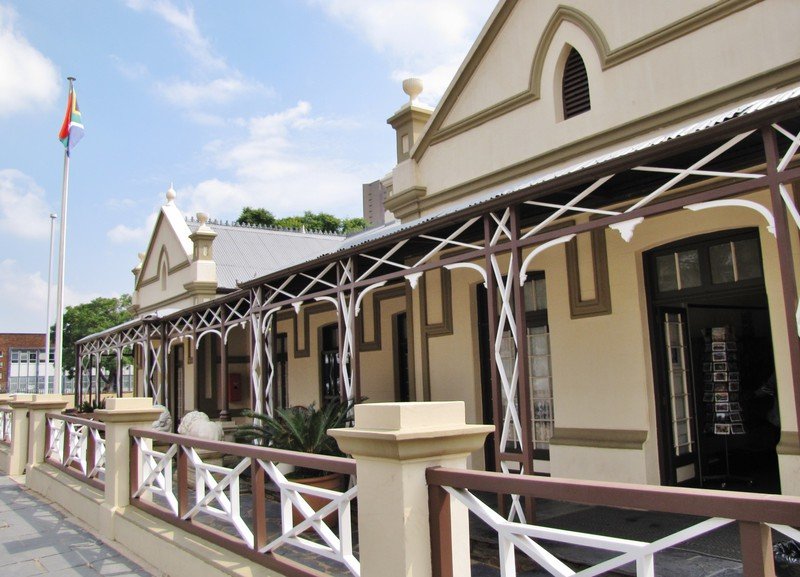 A modest house museum outlining the life and times of the Afrikaans leader Paul Kruger who lived here at the end of the 19th Century. If you are interested in military history there's much interest to be gleaned from the exhibits devoted to his role in the Anglo-Boer wars. Meanwhile, a wealth of personal items belonging to Kruger illustrate the man's distinct and often abrasive personality, and speak to the relative modernity that the family lived in here with electricity and a telephone line. In the yard the old wagons the family used are preserved as well as Kruger's own private train carriage. 
Find out more about the Kruger House Museum here.
Church Square
Pretoria's most famous square is surrounded on all sides by grand, 19th-Century neo-classical buildings. Major landmarks include the beautiful Ou Raadsaal (Old Government) building, the Palace of Justice, the General Post Office and the Palace of Justice where the infamous Rivonia Trial was held which led Nelson Mandela and his comrades to a life sentence on Robben Island. At the centre of it all stands a statue of the 19th-Century Afrikaans leader Paul Kruger dressed in a top hat and carrying a walking cane.
Burger's Park and Melrose House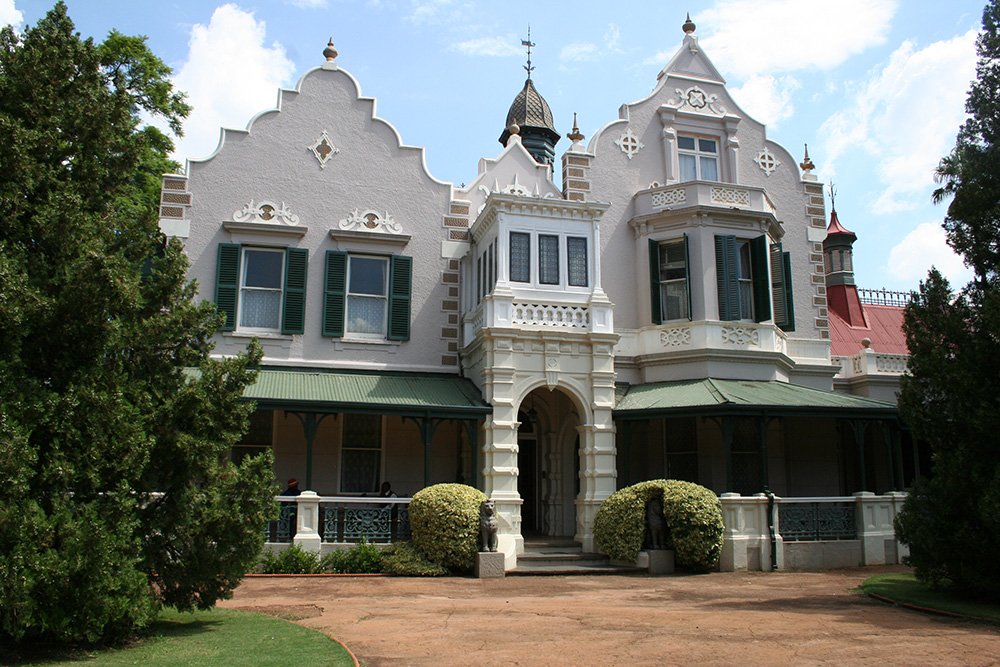 The small neatly laid out Burgers Park with its verdant lawns and flower beds, is a popular green space to take time out in the city. Facing the park is Melrose House, a beautifully-preserved Victorian mansion that is now a museum. Built in 1886 for a local British colonial businessman, Melrose House is an especially significant place as it was here that in 1902 the Peace Treaty of Vereeniging, which ended the Anglo-Boer Wars, was signed. An original copy of the treaty is on display in the house alongside other items detailing this important moment.

Find out more about Melrose House here.
City Hall and the Museums of Natural History and Cultural History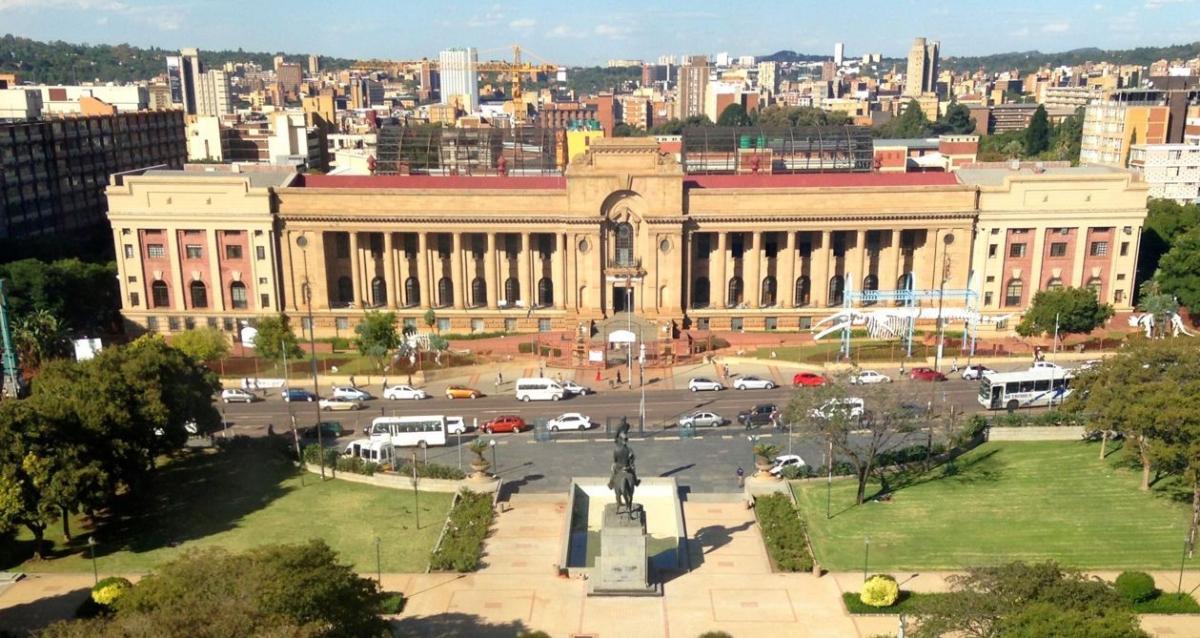 The grand neo-classical City Hall and Natural History Museum buildings face each other on Pretorius Square, just a few blocks from the station. The imposing Ditsong Museum of Natural History houses a collection of various stuffed animals, including an extensive collection of birds as well as geological exhibits. 

A short walk away behind the City Hall is the Ditsong Museum of Cultural History. Looking broadly over the variety of cultural histories and traditions of South African peoples, there are San rock art paintings and engravings, Iron Age artifacts from Limpopo and examples of traditional beading, painting and textiles, pottery, clothing, furniture and other everyday items.
Where to get lunch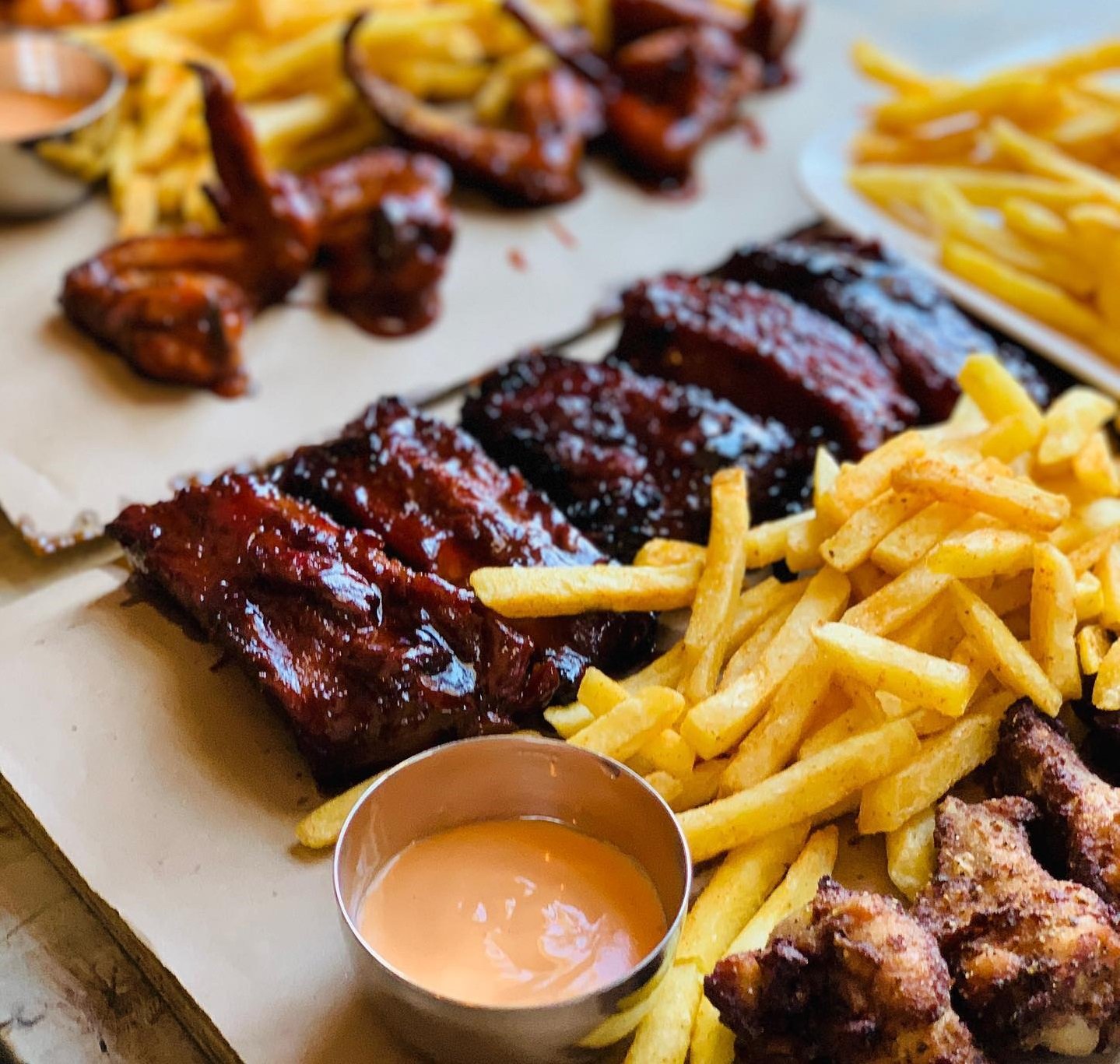 Tribeca Coffee at 220 Madiba Street next to the Magistrates Court has long been a lunch favourite of the many clerks and legal eagles who work in this part of downtown Pretoria, serving good coffee, a great selection of cafe fare including sandwiches and salads. Unfortunately, as it caters mainly to office workers, they don't open on weekends.

For something more substantial, at 367 Helen Joseph Street (a few blocks east of Church Square) The Wing Republic is a youthful spot with a spacious courtyard that serves what many claim are the best chicken wings in town, as well as mouth-watering ribs. Be cautious with the extra hot sauces, they are extremely spicy!
How to use the Gautrain
You can now pay for all your Gautrain trips using a contactless bank card by simply swiping in and out of the turnstiles at stations and tapping the contactless touchpoint on the bus when you enter. Alternatively, buy a Swift Card at the station and top it up to pay for your trips.

The Pretoria Gautrain Station opens at 04:55 and closes at 21:20. The first train departs the station at 06:00 and the last northbound train at 21:08, last southbound train 20:51 (20:39 on weekends). Trains leave every 12 minutes during weekday peak rush hours and every 20 minutes during off-peak hours. On weekends trains depart every 30 minutes.

Download the Gautrain app for real-time updates on when the next Gautrain and Gautrain bus is due or check online at gautrain.co.za.