When Chef Jackie Righi-Boyd, who comes from a family of celebrated chefs and restaurateurs, and her actor husband Clayton Boyd first opened Dolci Café in Craighall Park in 2015 it was a small Italian pasticceria (pastry café) where Jackie sold her extraordinary handmade Italian pastries (including Joburg's finest cannoli).

Over the years Dolci expanded to become a fully-fledged restaurant serving an array of classic Italian dishes including mouthwatering homemade pastas, porcini bruschetta, prawns with a hint of chilli, a superb beef carpaccio, and delicious veal.

In November 2019 the Dolci team expanded into the neighbouring premises to launch Dolci Bar and Pizzeria, an adjoining bar and pizzeria producing what we think are some of the best Neapolitan pizzas in Joburg. The pizzeria is a collaboration with the team from O'ver Pizza, run by the remarkable Lisa Stofella, a finalist in the 2019 Miss South Africa pageant.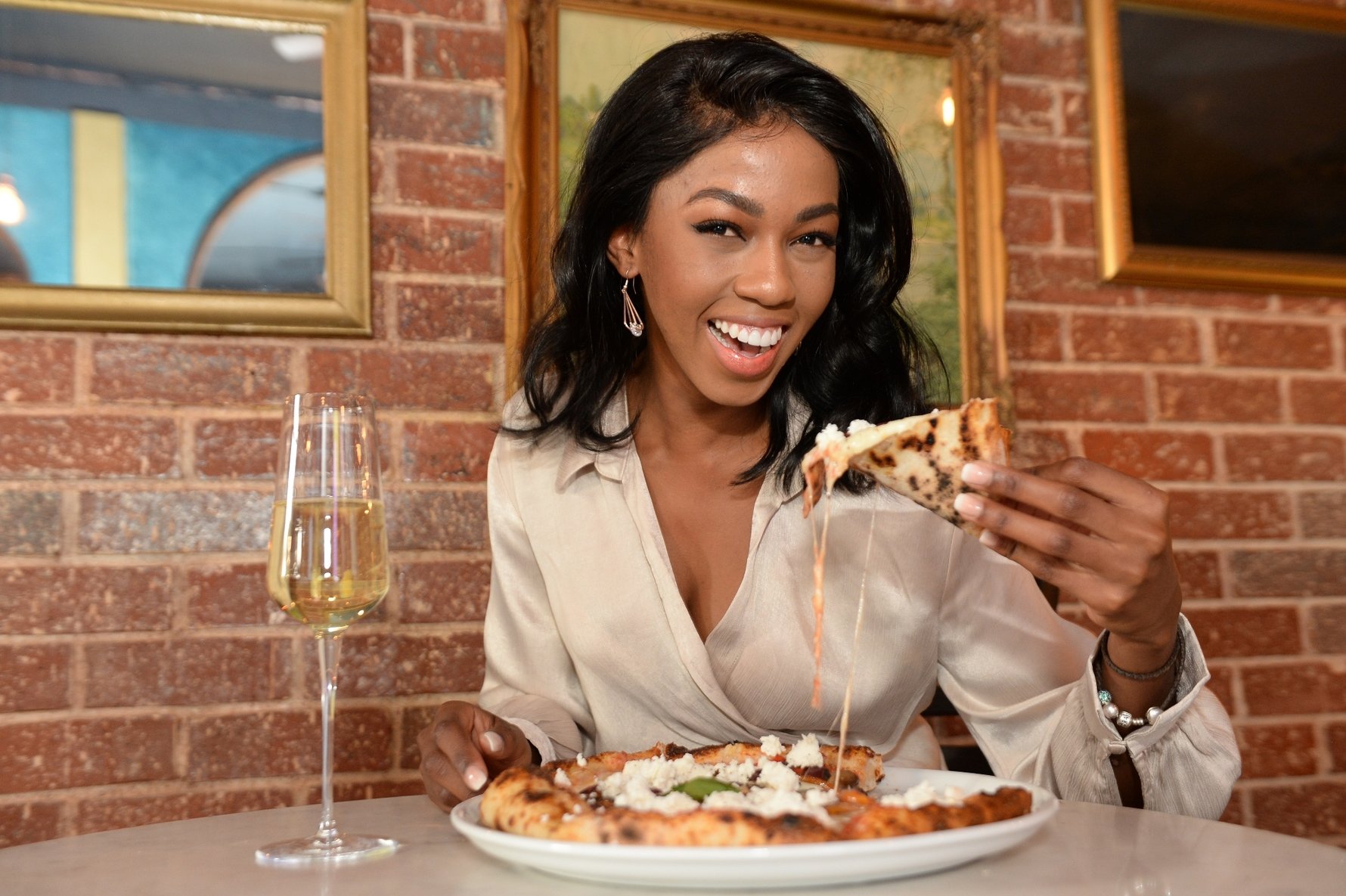 Stofella, together with her Italian partner and another couple, friends who moved to South Africa from Egypt, decided that Johannesburg deserved real Italian-style pizza and set up a stall at the Neighbourgoods Market in Braamfontein. The homemade light and chewy thick crust dough pizzas with simple but extremely tasty toppings were a hit and in a short few months they also opened a branch in a container at Ferndale on Republic in Randburg. 

O'ver in Neapolitan dialect roughly translates to "the real deal" and that it is. The Dolci pizza menu features six variations of pizza including a classic Margherita with fior de late mozzarella, the Diavola with salami and hot sauce and our favourite, the Contadina with olives, mushrooms, red pepper and creamy ricotta. The secret, says Lisa, is in using refined stone ground flour which provides the lightness and a wood-fired oven that bakes a pizza at 400 Degrees Celsius in around 90 seconds.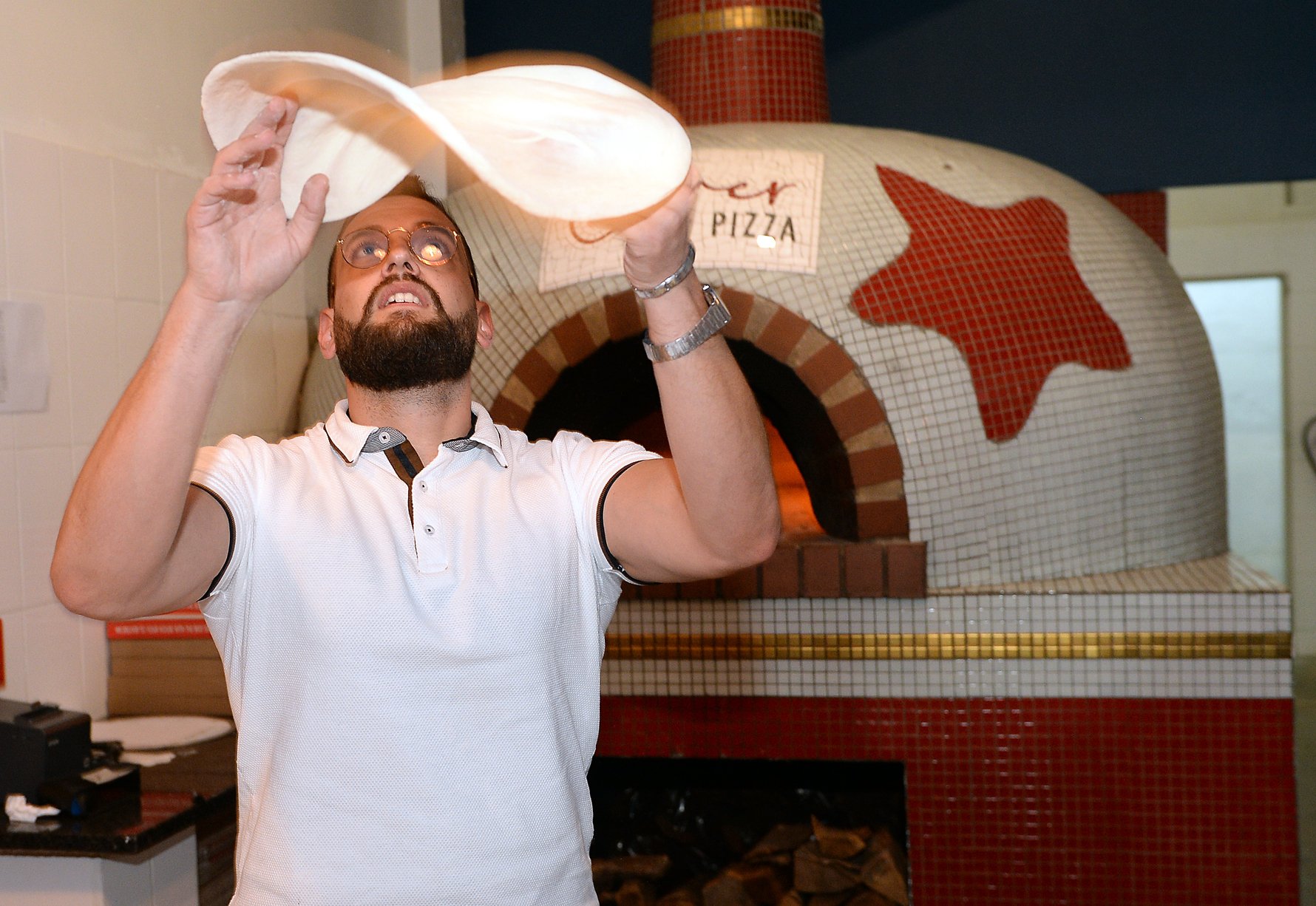 While Doci Cafe is a girlishly pretty space (reflecting its early incarnation as a pastry shop) Dolci Bar has a more contemporary look with a long and deep navy blue bar counter offset by facebrick walls, pops of lemon yellow velvet upholstery and soaring arched mirrors that line the back of the bar. The presence of the furiously hot pizza oven in the back makes for a warm space to cosy up during the winter months while there's also an expansive terrace outside for sunny evenings. 

The bar menu boasts a great wine selection, including some competitively priced Italian imports like Chianti, Pinot Grigio and Sangiovese available by the glass, alongside dozens of local bottles.

And of course this wouldn't be a classic Italian bar if there wasn't plenty of prosecco and classic Aperol spritz waiting to be enjoyed come aperitivo hour. Salute!