Whether you favour thin-crust pizzas piled with all the toppings or are more of Napoletana purist who loves nothing more than a classic wood-fired dough topped with tomato and the best buffalo mozzarella, Joburg has a pizza restaurant for you. Here's our guide to our favourites.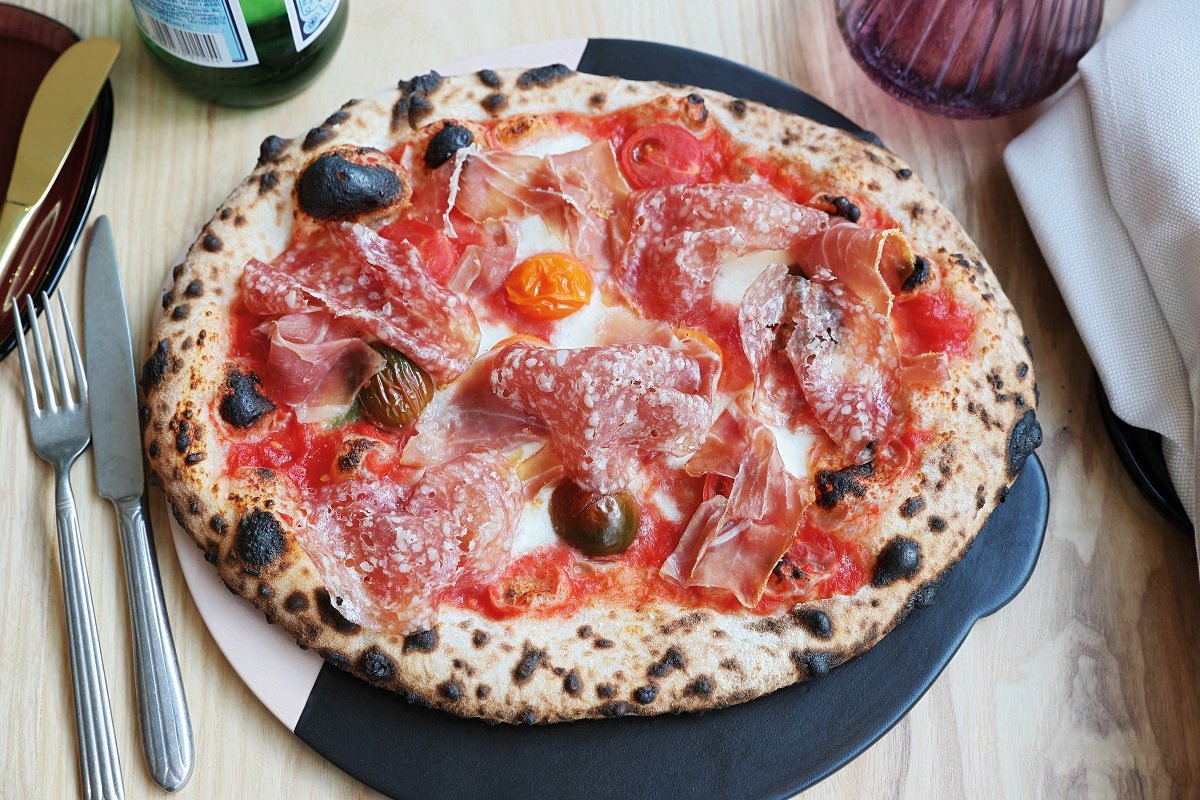 Star chef David Higgs' Saint is more Victoria's Secret Angel than Mother Theresa. A knockout super-sexy space, packed with atmosphere, there are plenty of delicious items on the menu but the excellent wood-fired pizzas are our top recommendation here. In the evenings the bar is the place to be seen, and of course Champagne is the drink of choice.
The Marc, cnr Maude St and Rivonia Rd, Sandton Central Piza e Vino stands out from other South African pizza chains with its lively atmosphere and creative menu. Each outlet is unique, but the whimsical menu – with cheeky pizza names like 'Porky the Pig' and 'Pavement Special' – is consistent across locations. The 'Zucco', topped with butternut, spinach, chillies, and feta, is delicious and affordable and captures South Africa's penchant for locally-inspired topping combinations. 
Various locations across Joburg including Melrose Arch

Coalition's accomplished wood-fired pizzas, topped with the freshest buffalo mozzarella, are made according to authentic Neapolitan methods. The two-day slow-rising pizza dough results in a chunkier and chewier base than you usually find in South Africa, and is also slightly charred on the bottom. Their original branch is at Park Corner in Parkwood, there's a second branch in Sandton Central and one at Delta Central in Blairgowrie. 
Locations in Parkwood, Sandton Central and Blairgowrie

When Dolci Café in Craighall Park in 2015 it was a small Italian pasticceria and over the years Dolci expanded to become a fully-fledged restaurant. In 2019 the Dolci team expanded into the neighbouring premises to launch Dolci Bar and Pizzeria. The Dolci pizza menu features six variations of pizza including a classic Margherita with fior de late mozzarella, the Diavola with salami and hot sauce and our favourite, the Contadina with olives, mushrooms, red pepper and creamy ricotta.
28 Clarence Ave, Craighall Park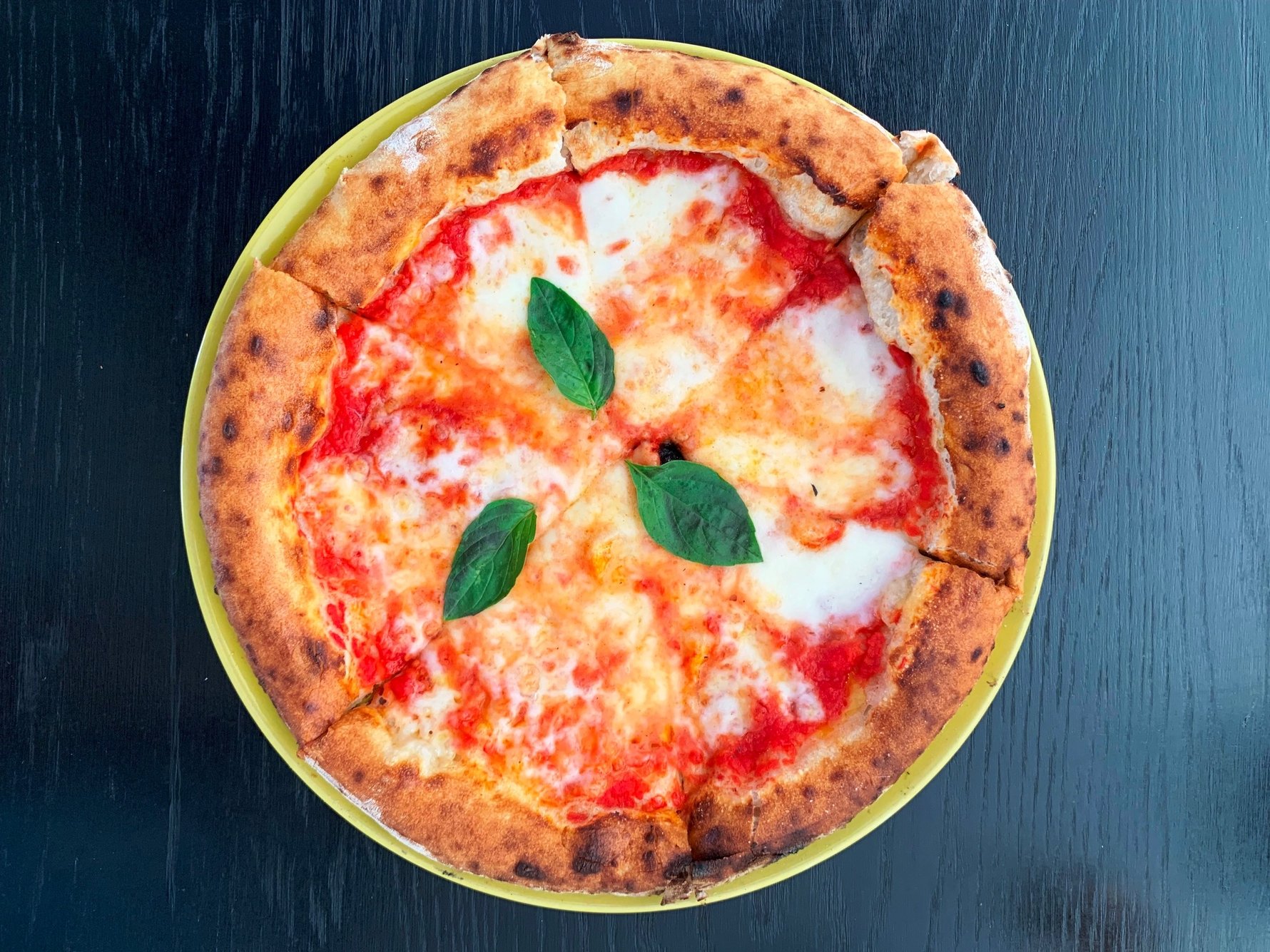 This chain of pizza joints does takeaways and free deliveries but you can also stop by and eat your pizza at the store. It may be fast food, but you can never go wrong with an Andiccio's pizza, especially if you are on your way home from a night out. The menu lets you choose as many toppings in whatever combination you prefer. There are also dessert pizzas with chocolate and bananas if that's your thing. The thin pizza base has a starting price and then the sky's the limit. Salads work on the same principle. Gluten-free pizzas are available.
There are more than a dozen branches across Joburg including in Greenside, Bryanston, Randburg, Fourways, Rosebank, Illovo and Morningside.
If you are looking to dine outdoors, Cafe-28 in Inanda, just around the corner from Sandton Central's glittering business district, should definitely be on your list of places to go with a laidback terrace overlooking lush green landscaped lawns. Alternatively if you're staying in, the next best thing is to order their excellent Neapolitan-style pizzas for delivery. The creamy burrata topping is a delicious luxury.
54 Wierda Rd E, Wierda Valley, Inanda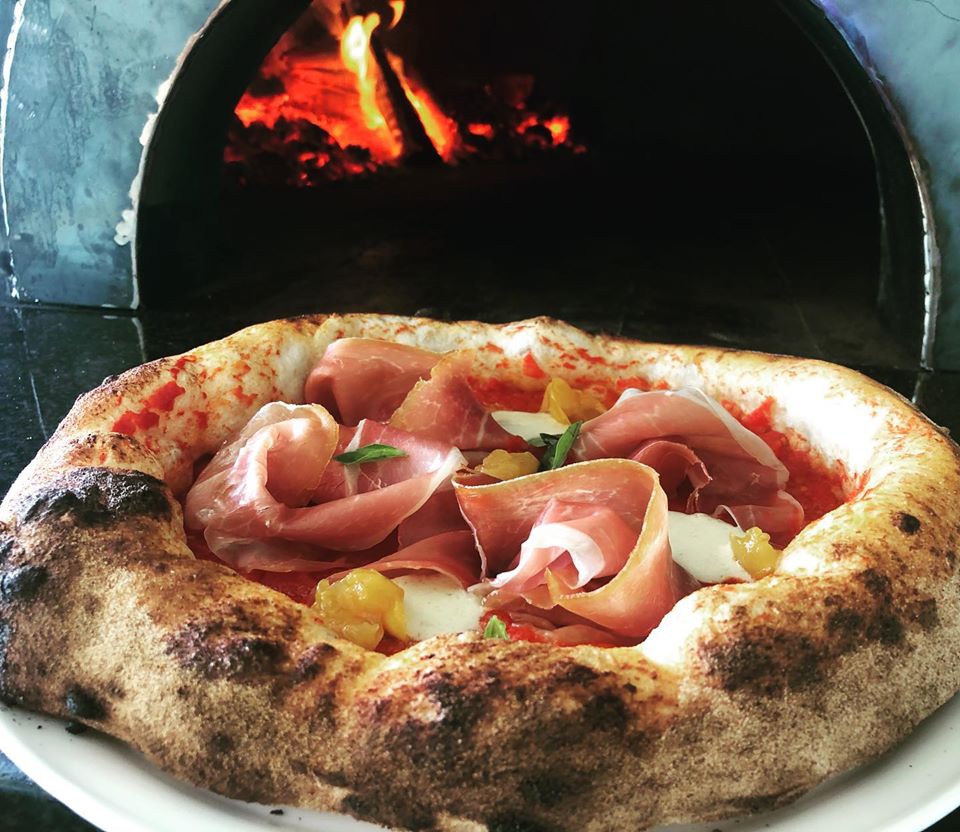 The infamous Jolly Roger on Parkhurst's 4th Avenue is probably one of the most notorious pubs in the northern suburbs – no matter what day of the week there's never such a thing as 'just one pint' at the Jolly. One of few watering holes that stays open 365 days a year, patrons can slay their appetites with the Jolly pizzas made in a wood-fired oven.
Cnr 4th Ave and 6th St, Parkhurst 
It doesn't get better than The Italian Club, the heart of east Joburg's sizeable Italian community in Bedfordview. The club's deli and cucina Sette Bello serves up excellent Italian cuisine, including real big pizza pies cooked the Italian way in a wood-fired oven. Phone and order directly on +27 10 035 5207. 
 7 Marais Rd, Bedfordview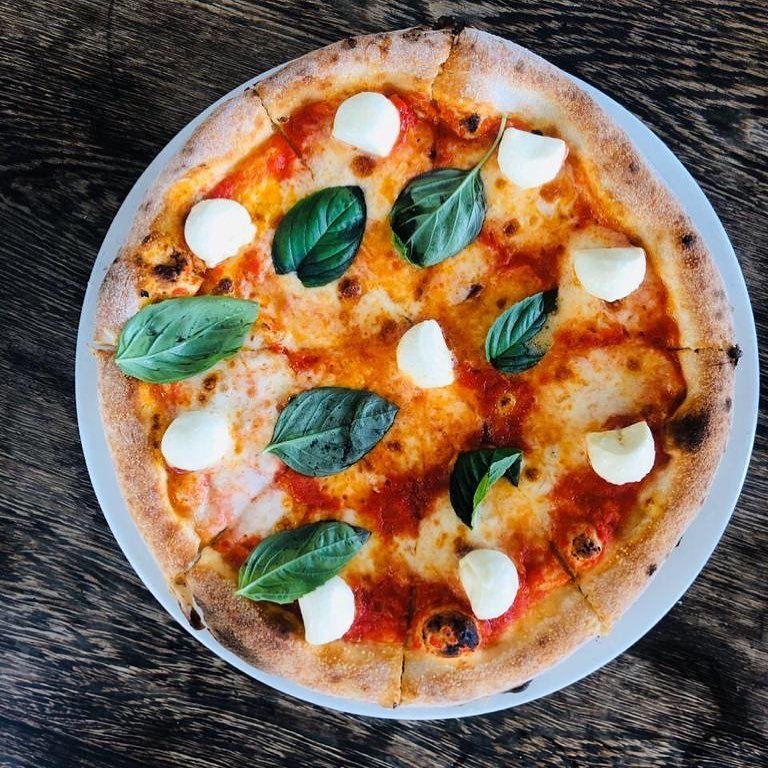 Col'Cacchio's pizzerias also operate their own delivery service and you can't fault their topping combinations! There are also carb-free options for those counting their calories. For Halaal diners there's a Halaal branch at Rand Steam shopping centre in Richmond.
Various locations across Joburg
Hidden in a non-descript shopping centre on Linden's 4th Avenue, this restaurant's atmosphere has always been as popular for sit in as for takeaway. The pizzas are perfectly seasoned with a generous sprinkling of cheese and the kitchen works with lightning-speed getting takeaway pizzas prepped and ready for delivery in under 10 minutes. 
Cnr 4th Ave and 8th St, Linden 
A few weeks before the Coronavirus crisis started in 2020, Voodoo Lily Cafe (now renamed The Gourmet Grocer) and Arbour Cafe in Birdhaven launched their own 'Dark Kitchen', operating on a delivery only basis. In addition to Tex Mex and ramen bowls The Dark Kitchen also specialises in pizzas. Choose from classic or 'gourmet' combos, or mix and match your own toppings.
Deliveries in and around Melrose / Birdhaven