In our monthly #FreshlyPlated restaurant news roundup, we share a sneak peek at the newest bars, cafés, trends, and eateries that Joburg foodies should be up to speed on. From a new look at Marble to luxurious lunches, gorgeous street foods, and comforting treats from a charming neighbourhood bakery, take a look at what's new this month. Catch up on our June #FreshlyPlated blog here.
Marble gets spruced up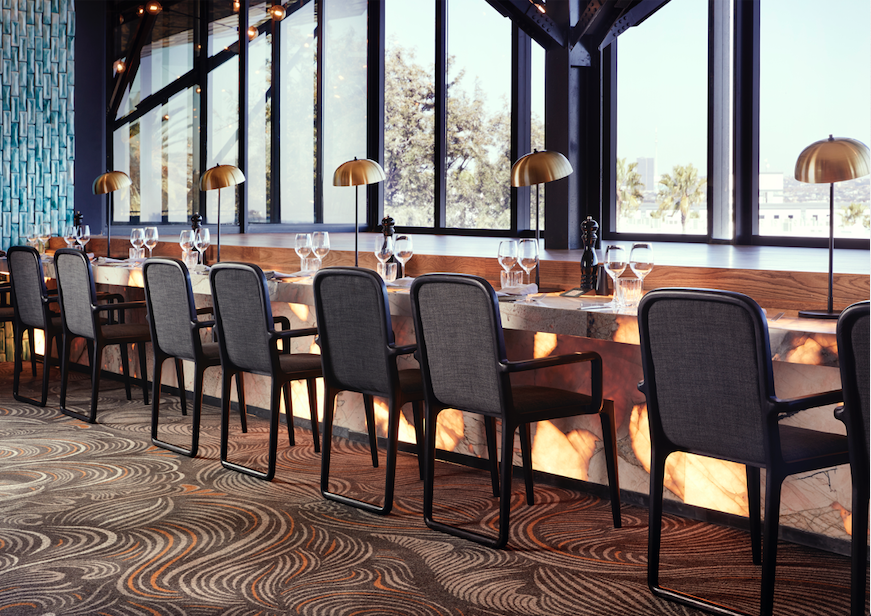 Marble, David Higgs' live fire restaurant in Rosebank has had a mini makeover after six years of serving award-winning luxury dining to Johannesburg. Guests will notice new accents of gold and whimsical touches, courtesy of Interior Director Irene Kyriacou throughout the space. Other additions to the elevated dining space include a stunning brass bulkhead over the kitchen, backlit onyx marble countertops making every cocktail even more sexy, and pale blue marble trimmed bathrooms, perfect for sneaky date night mirror selfies.
Treat yourself to lunch at DW Eleven-13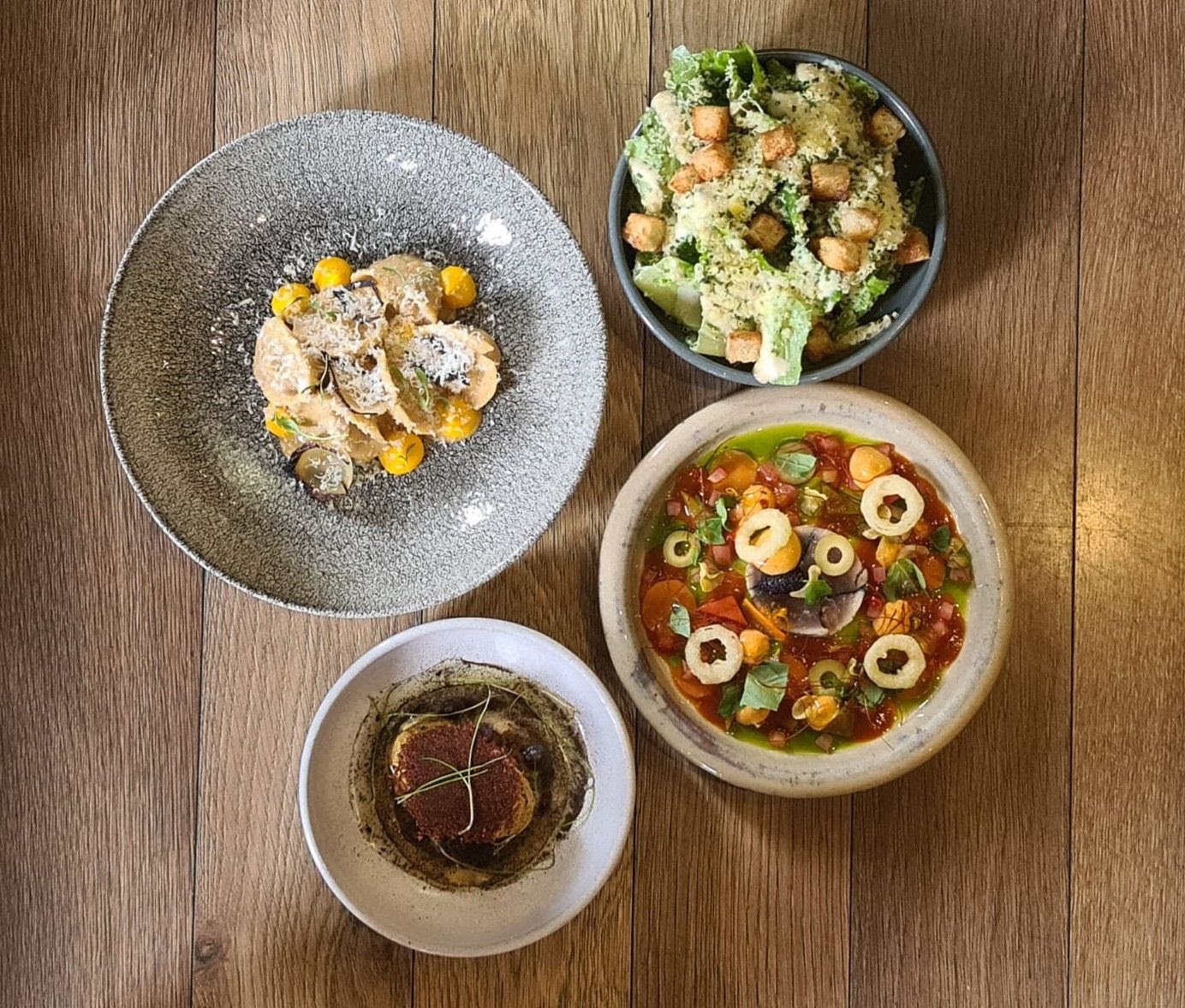 Dunkeld West's fine dining restaurant, DW Eleven-13 is serving delectably presented express lunches from 12:00-14:30 Tuesday to Friday. The menu of small plates using ingredients such as cos lettuce, gruyere, anchovy, melba, tuna escabeche, smoked paprika, onion rings, green olives, polenta, beef tortellini, carrot and parmesan costs R200 for one person R300 for two and a R150 charge for each additional person. The express lunch menu is available for sit-down only and be warned that it does not cater for substitutions, vegan or gluten-free options. 
Eye-catching street food at Mercata Del Gusto by Jasmine Fusion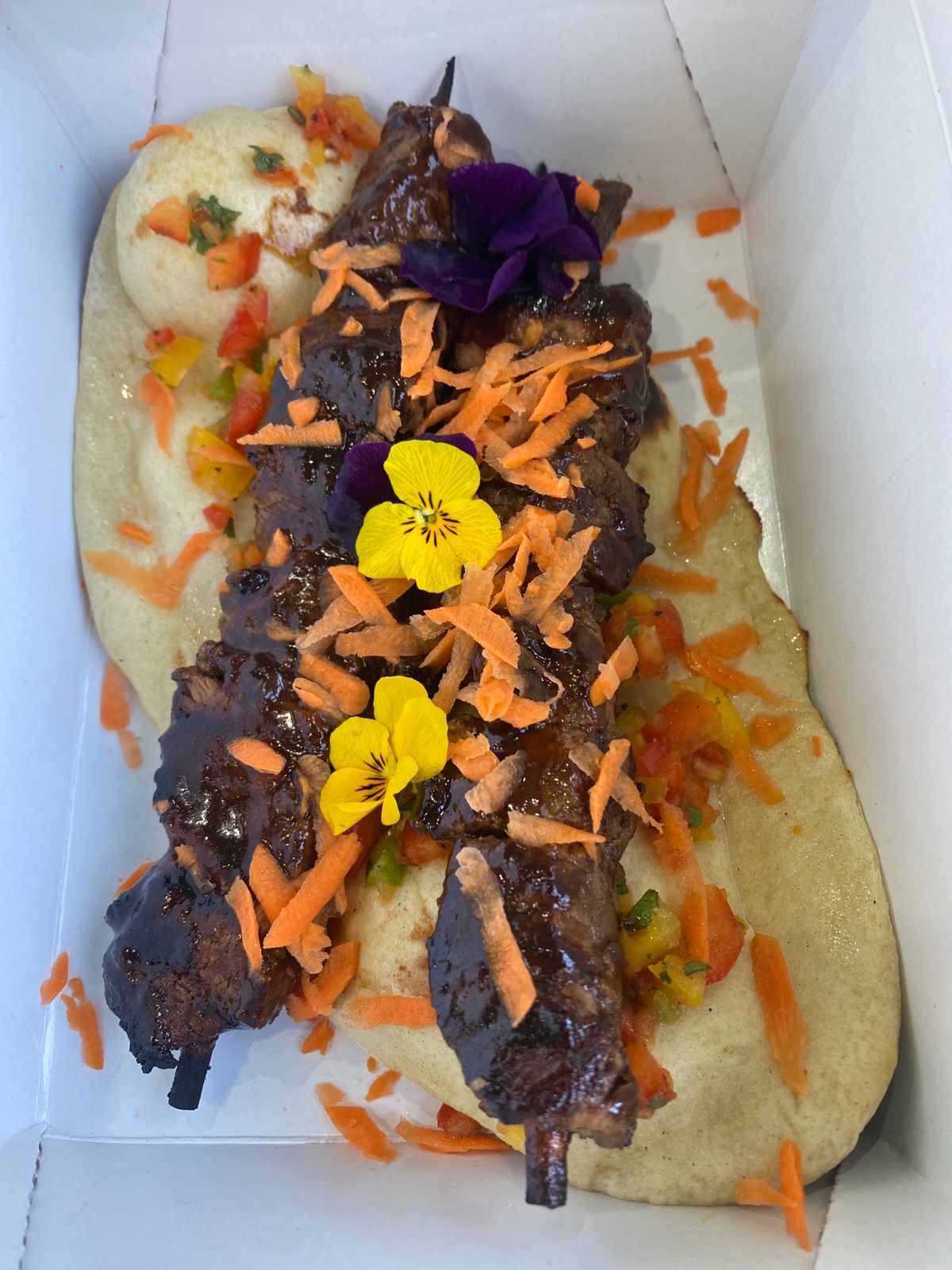 Chef Naadir Gattoo of Jasmine Fusion's stylish fine dining Halaal experiences have been taken to the streets with Mercata del Gusto — a unique street food concept in Morningside, Sandton. The Mercata offering expands on Jasmine Fusion's flavour fusions and doesn't skimp on presentation (it actually takes things up a few notches), despite the casual look of the place. Colourful edible flowers and fresh herbs abound on the mouthwatering, easy-eating dishes whether it be loaded fries, kebabs or a macho taco bowl. Next door you'll find Dolce Mercata, a delightful patisserie by the same team, so save space for dessert. 
GRK by Ethos takes Greek cuisine to the streets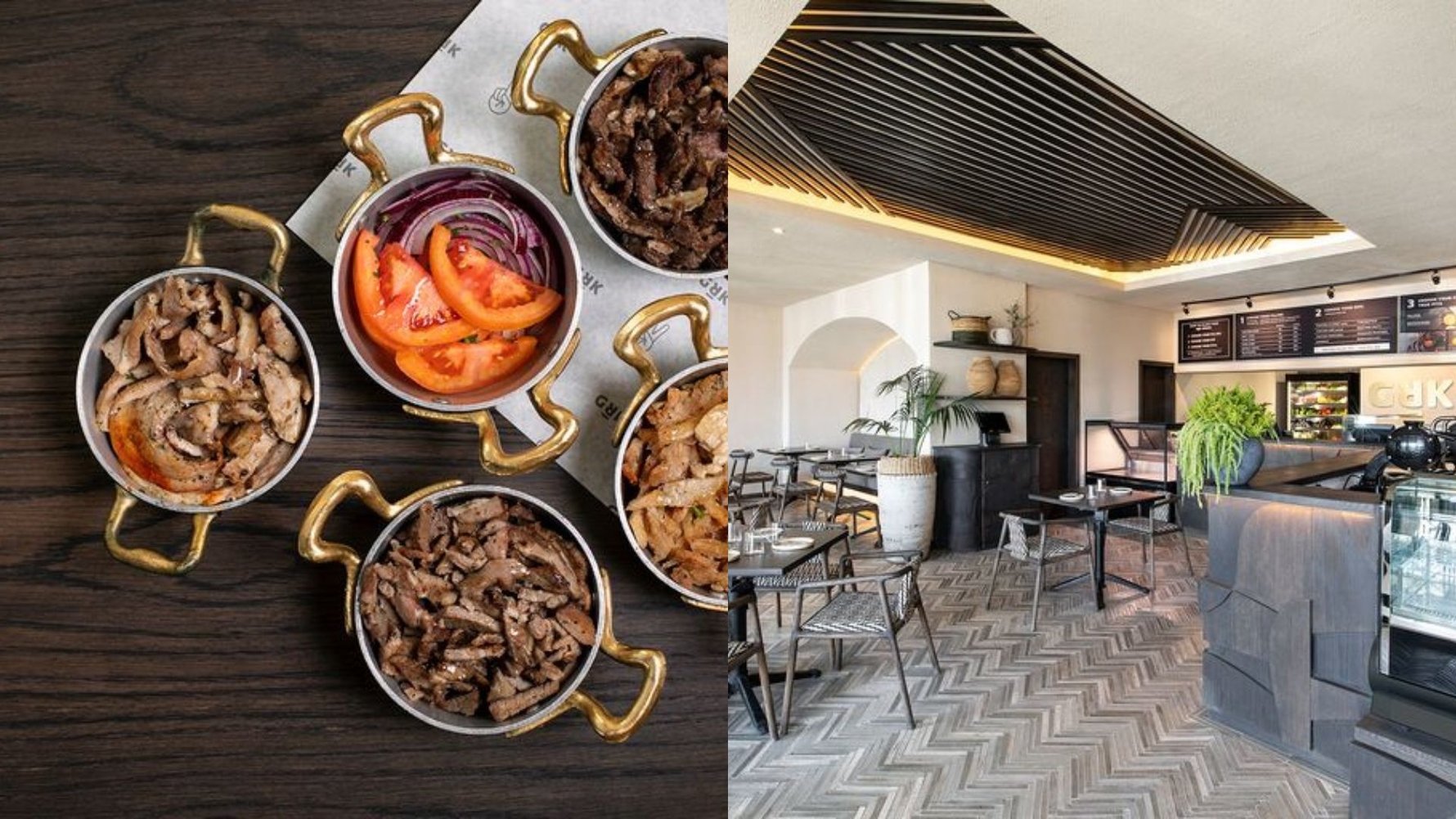 GRK, an eatery in Sandton, opened its doors in early July 2022. The venue by the Ethos group offers a fresh take on classic Greek street food with the introduction of an innovative gyro menu that incorporates a cooking method the owners discovered in Greece five years ago. Pork, beef, lamb, chicken, and kofta gyro are the stars on the GRK menu, all served in traditional pita imported from Greece. Alternatively, vegetarians and vegans can enjoy falafel, traditional halloumi, and mushroom options that are just as tasty as the meat dishes. GRK also specialises in Vaflaki (mini waffles imported from Greece), homemade gelato (using imported products), and authentic ready-made meals prepared by their in-house team of Greek chefs, ready for you to grab and go or enjoy at the eatery.  
Tashas to the world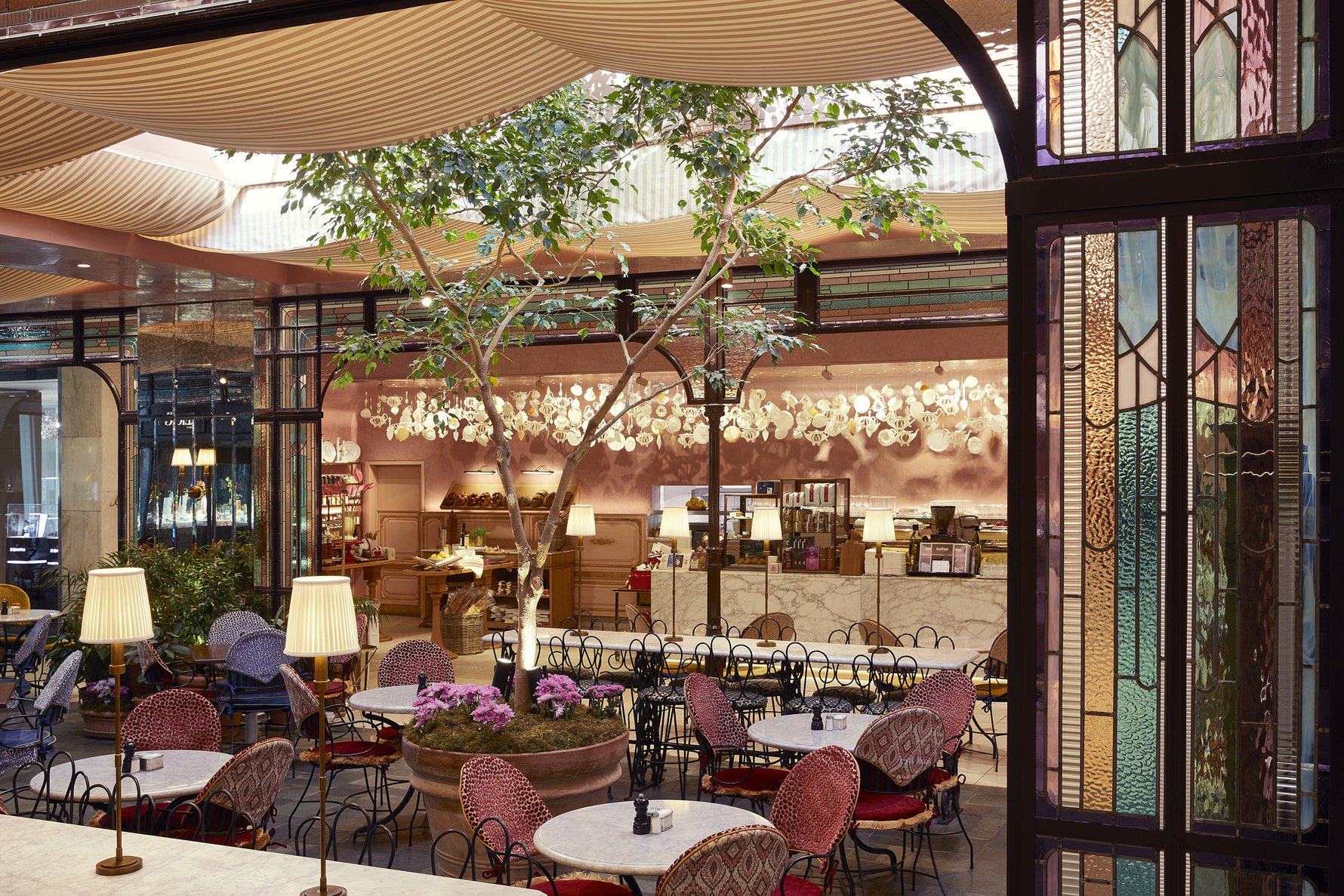 What started as a small eatery in the leafy suburb of Atholl has become a 15-franchise success and is only getting bigger and better. Johannesburg-born Tashas brands is on its way to more venues in Dubai, to Saudi Arabia, Abu Dhabi and the United Kingdom with six new locations building from the beloved Flamingo Room and Le Parc concepts. Tashas group will also be launching new concepts to look forward to in the expanded locations. 
Visit FYN, the 37th best restaurant in the world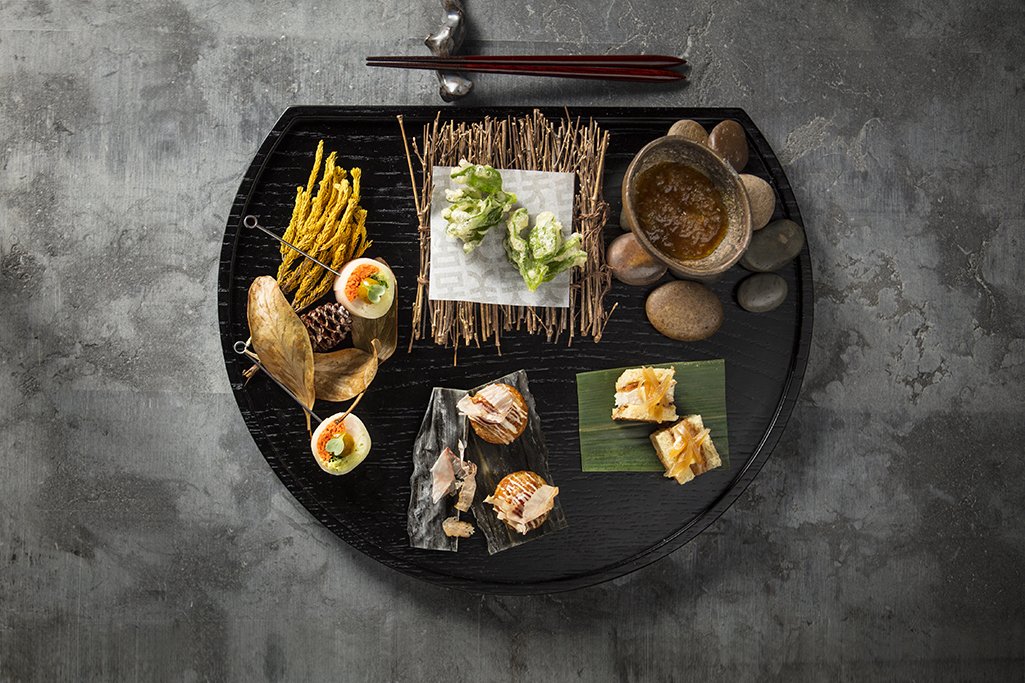 If you're travelling to Cape Town soon, you should definitely consider popping into FYN on the 5th floor of the Speaker's Corner Building. The highly acclaimed contemporary cuisine restaurant was recently voted the 37th best restaurant by the World's 50 Best Academy only three years after its opening. FYN is open from Monday to Saturday for lunch and dinner and reservations are essential. 
Enjoy homemade Chinese dishes at Chopstix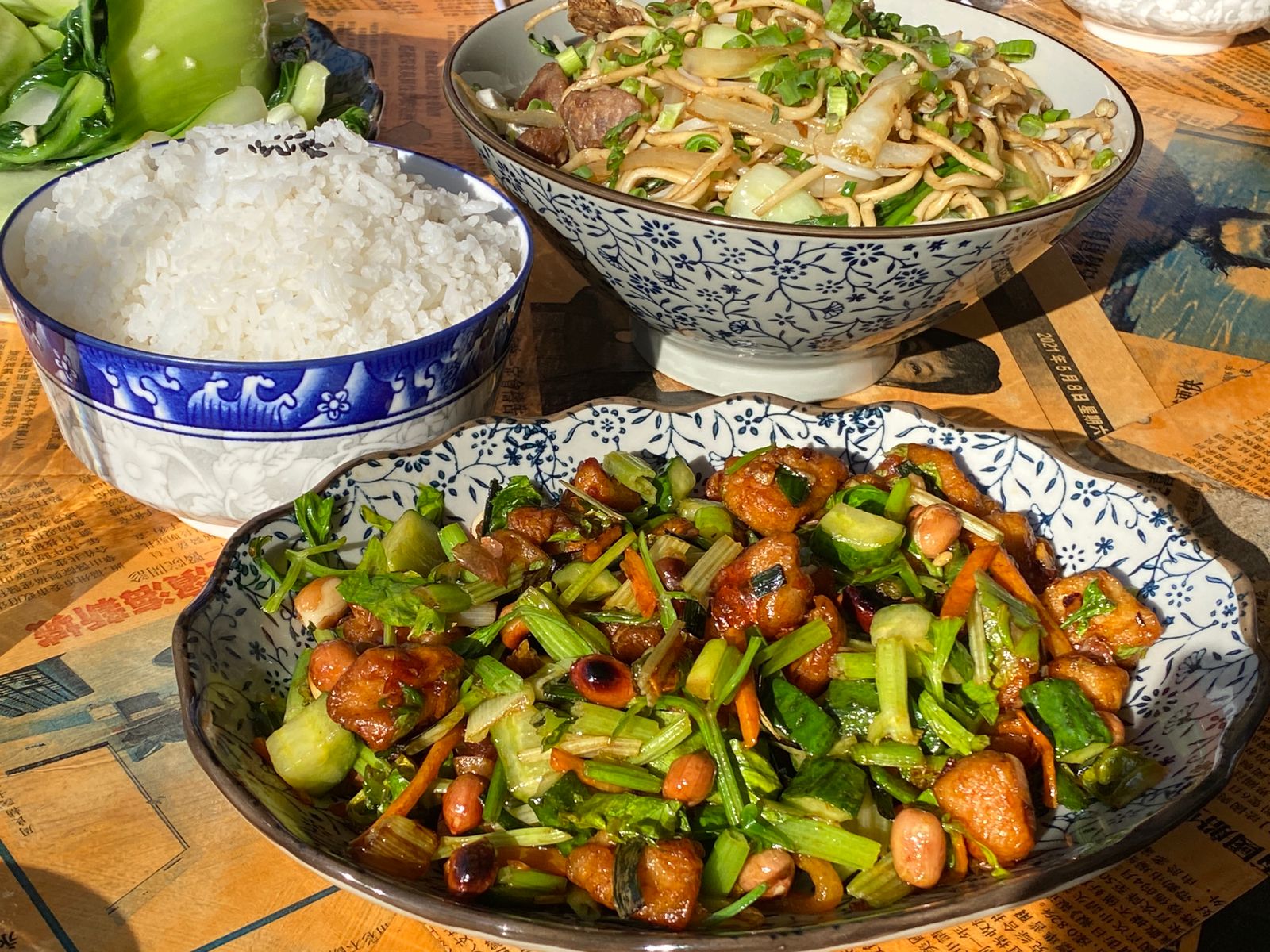 Homemade Chinese cuisine is on the menu at Chopstix, a charming eatery located at the 27 Boxes lifestyle centre in Melville. The restaurant boasts a Chinese food experience that is accessible with a simple menu of homemade dishes, all produced from scratch including the sauces. Chef and owner Charlie Chen and his staff are happy to go through the selection of six small plates, five fried rice dishes and five Chow Mein options with new guests making for a pleasant outing, even for the less adventurous diners. We have a full review coming soon. We had a brilliant lunch there with excellent service. 
Relish Ethiopian staples at Little Addis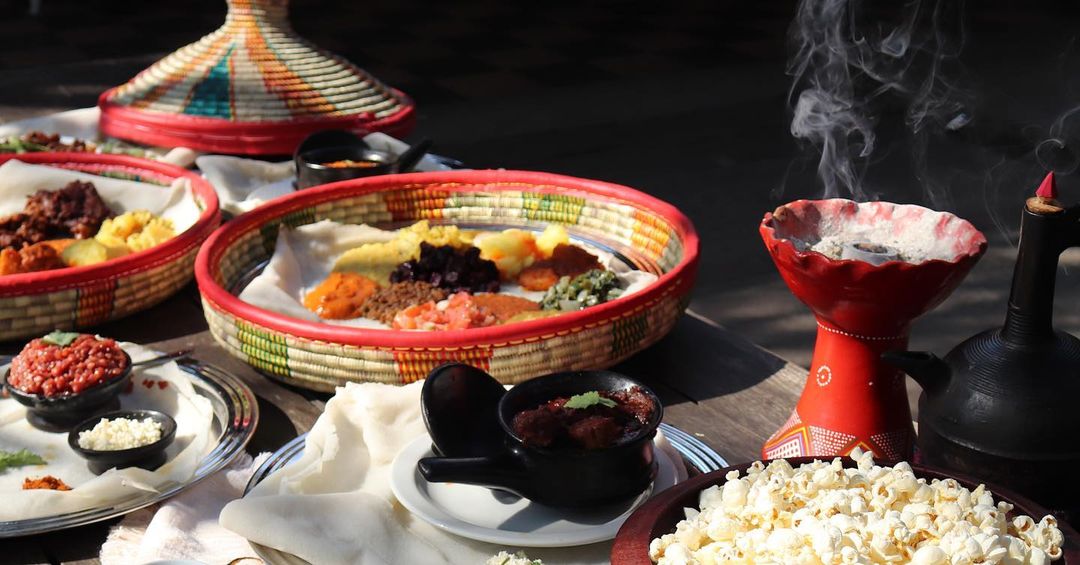 Little Addis is easily the best spot in Johannesburg to indulge in traditional, made-to-share Ethiopian cuisine. The restaurant recently relocated from the 44 Stanley complex across the street to a new location at 41 Stanley Avenue in Milpark. The interior is simple, with only a few cultural Ethiopian artworks on the walls, but the food is a riot of colour, flavour, and texture. Read our review of the Little Addis food experience here. 
Bubbly brunch and high tea at Alto bar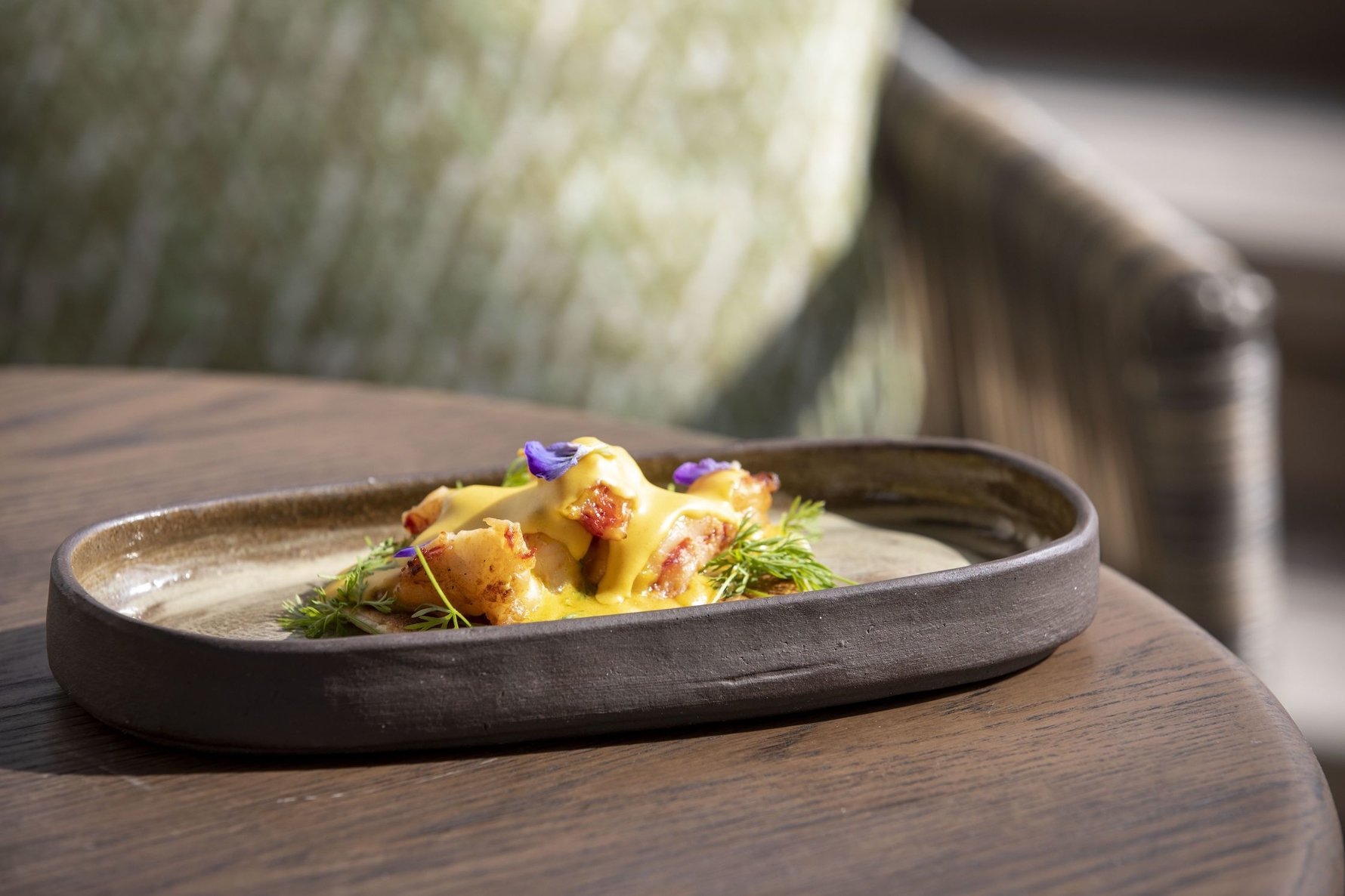 Alto234 bar, situated on the rooftop of Johannesburg's highest building, The Leonardo, serves a menu of scrumptious French cuisine-inspired sweet and savoury tapas for brunch and high tea against a stunning panoramic backdrop of Sandton's skyline. Our team enjoyed an array of the bar's sharing dishes as well as the complimentary glass of Moët & Chandon offered with the brunch. Check out our review of the weekend brunch menu here.
Word on the street ...Quoin Rock comes to Joburg 
We've heard that Stellenbosch's Quoin Rock Wine Estate and vineyard is answering many Joburg wine aficionados' prayers by planning to open a wine bar in Rosebank. We'll share more information as it becomes available.
Dough & Co. is hot and fresh on 3rd Avenue
Parktown North has a new baked goods and coffee stop on the block. Dough & Co., a quaint spot that we spied on 3rd Avenue is said to have a lovely selection of freshly baked treats that would be a shame to pass on when in the neighbourhood.
ALSO NEW ON THE SCENE
In case you missed them in last month's food and beverage news blog, here are some more recently opened Joburg spots and new mouthwatering offers:
– Open Slice in Braamfontein is serving Burgers and beats on Fridays.
– The Wits Club Olives & Plates has a High Tea experience on the first weekend of every month.
– And then there was fire at Nirox Sculpture Park welcomed Argentinian Chef Leo Lanussol for a brief residency.
– ici café, an extension of Voison Bread and Wine is new in the 44 Stanley complex.