Whether you are looking for a private space to entertain clients, a party venue for a grand celebration or the perfect intimate venue to celebrate a special occasion, Joburg's restaurants have some great private dining rooms that can suit almost any requirement, no matter how lavish. 

Here is a roundup of some popular private dining rooms in Joburg, and how you can book them.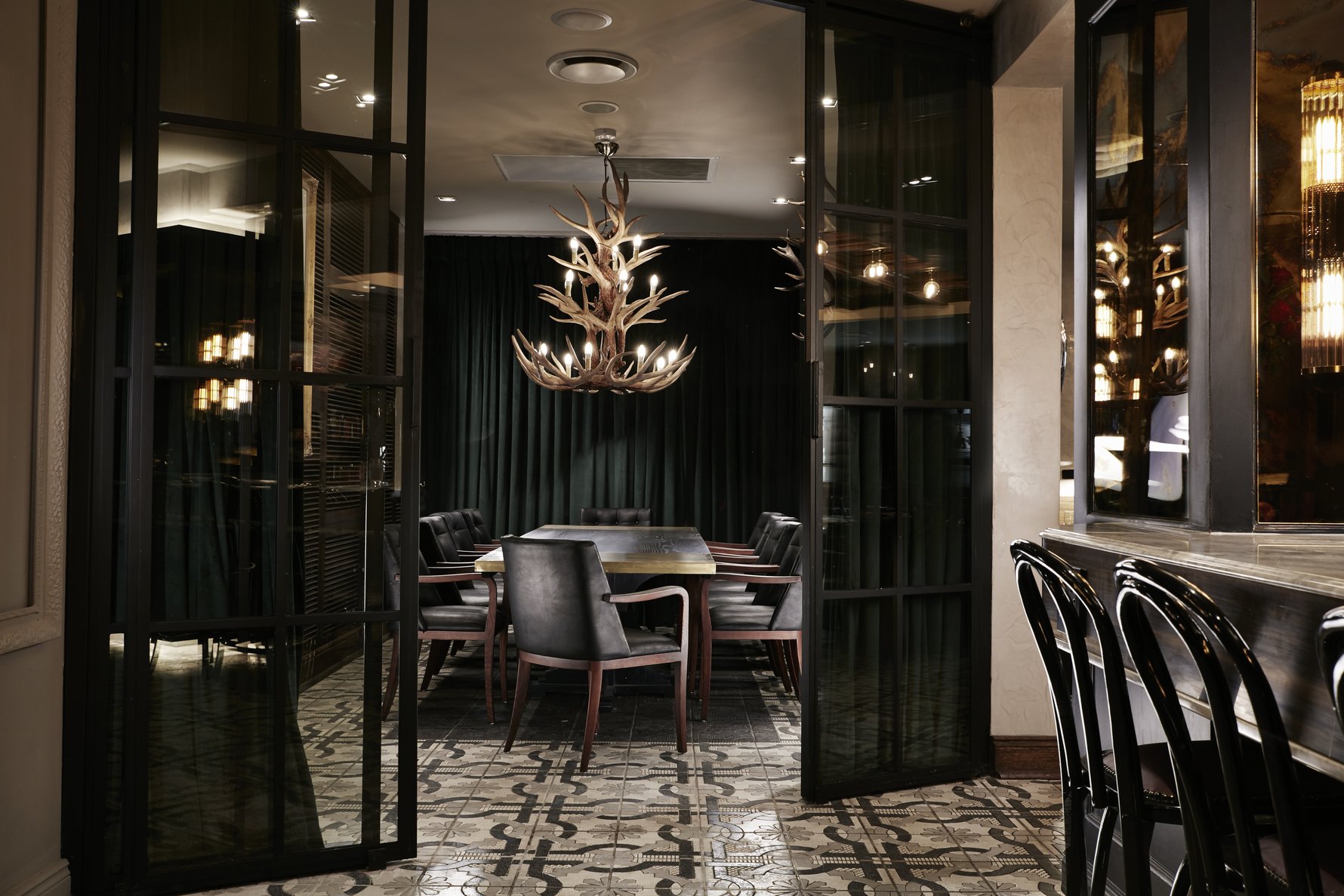 Succulent steaks cut by the in-house Italian butcher, top-rate service from a close-knit team who have served the restaurant for years, excellent salads, a superb wine list selected by the restaurant's sommelier Oscar, and knockout interiors designed by award-winning Tristan du Plessis (Studio A) make The Bull Run a Sandton institution. Their exclusive private dining room is a plush and discreet space ideal for an intimate exclusive function.

Capacity: The private dining room seats up to 10 guests. 
Cost: The private dining room costs R1000 to book with an option of a la carte or set menus. 
Adjoining outdoor area: The room has doors that can open on to the restaurant terrace.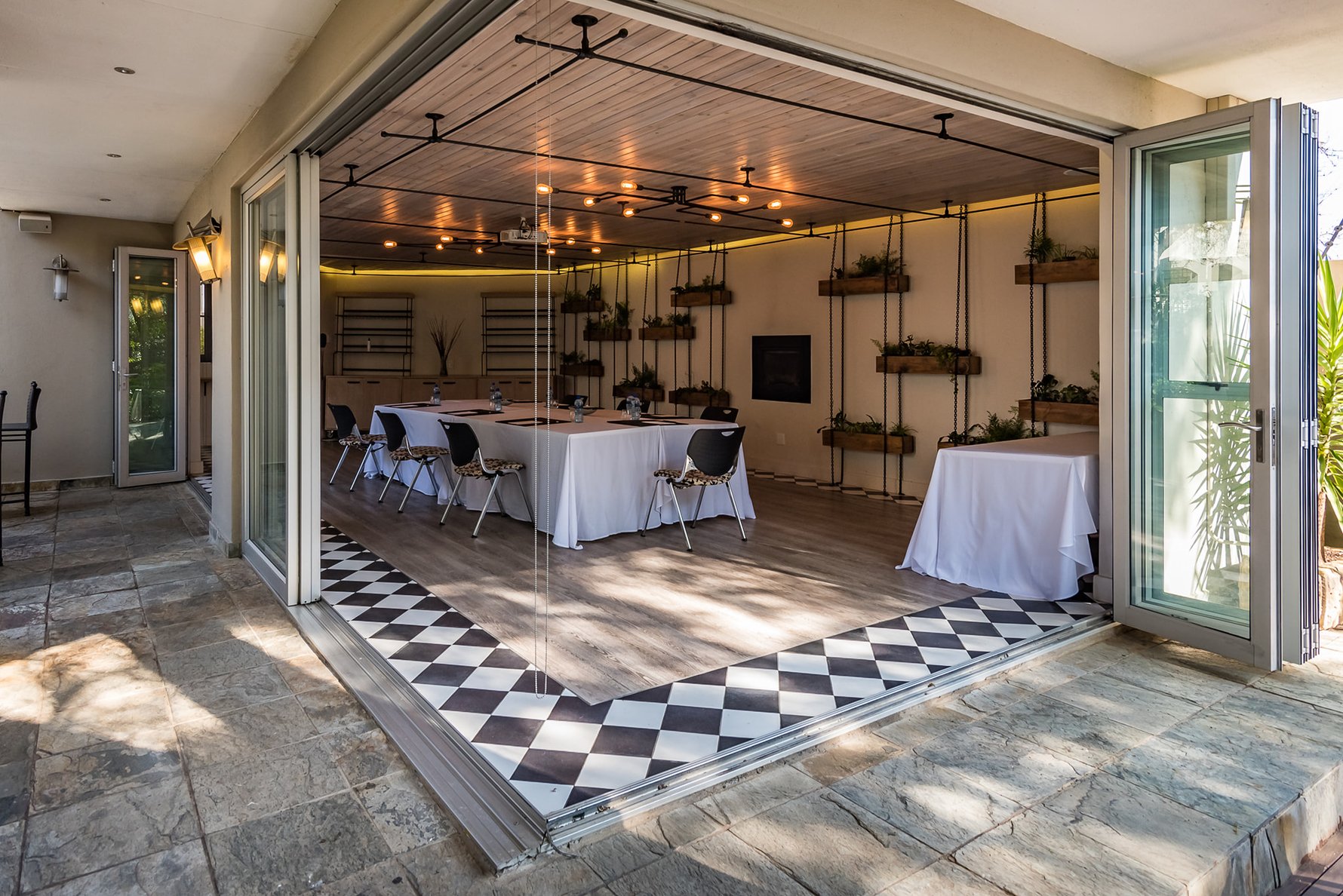 Nestled inside an upmarket boutique hotel by the same name, Clico restaurant's setting is a chic and intimate triple-volume glass structure that looks out onto a lush garden. Special occasions always require time to linger and enjoy the company of your guests and Clico offers use of its function room (also very well suited to business lunches) for more private affairs or alternatively you book the entire restaurant. 

Capacity: There is a small exclusive private function room accommodating up to 26 guests or you can book the entire 36-seater restaurant.
Cost: The private function room costs from R2,459 to rent for four hours with an option of a la carte or set menus. 
Adjoining outdoor area: The restaurant dining room opens onto a courtyard terrace and the private function room opens out onto the Clico Boutique Hotel gardens.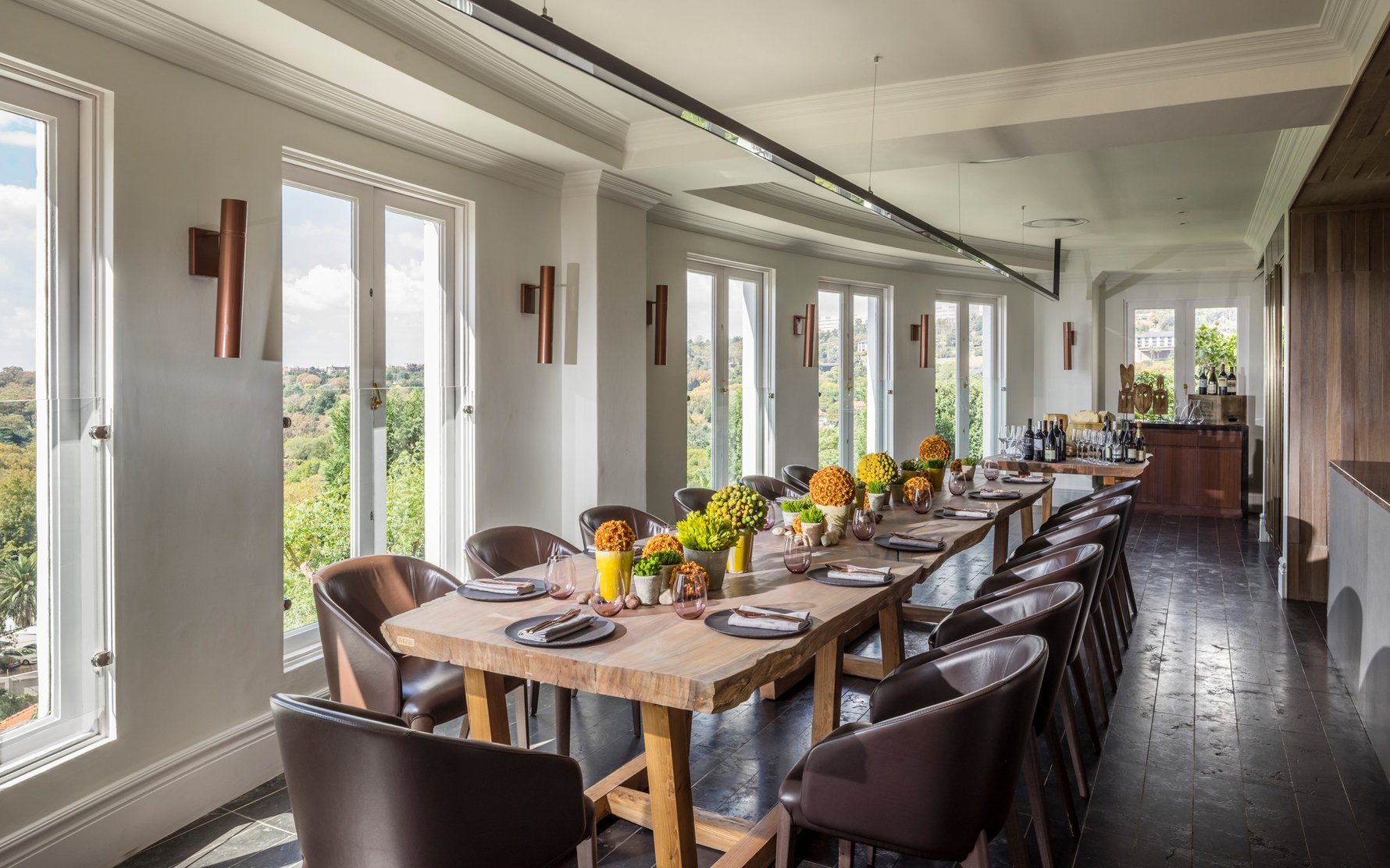 If it was a competition to choose the best luxury hotel location in Joburg, Four Seasons Hotel The Westcliff wouldn't need to enter. Its position on a Westcliff hilltop, offering panoramic views of Joburg's exceptional tree-scape is unparalleled. The hotel now has one main restaurant Flames, while one floor above what was once the fine dining restaurant View is now available as two ultra-luxurious private dining venues, the Cellar Door venue and View.

Capacity: The Cellar Door can seat 15 people and View can seat 40-50 people.
Cost: Venue hire for the private dining rooms are based on a minimum spend (all costs go towards your bill), R25,000 for the Cellar Door or R35,000 for View. There are four set menu options to choose from.  
Adjoining outdoor area: Both venues open onto a beautiful balcony terrace.  At this elegant New York Loft-inspired space in Bryanston you can hide away and delight in an exclusive dining experience especially reserved for you that mixes up the things that everyone loves about this buzzing Italian restaurant - great food, a vibrant atmosphere and a truly urbane crowd. Expect recognisably classic Italian dishes given some contemporary flare, generously served up and comforting and rich in flavour. Popular with minor celebrities and media personalities, you'll probably want to book well in advance. 

Capacity: The private dining room can seat up to 25 people.
Cost: There is a minimum spend of R10,000 to book the room (it all goes towards your bill) with an option of a la carte or set menus.
Adjoining outdoor area: The room opens onto a balcony terrace (seating is inside).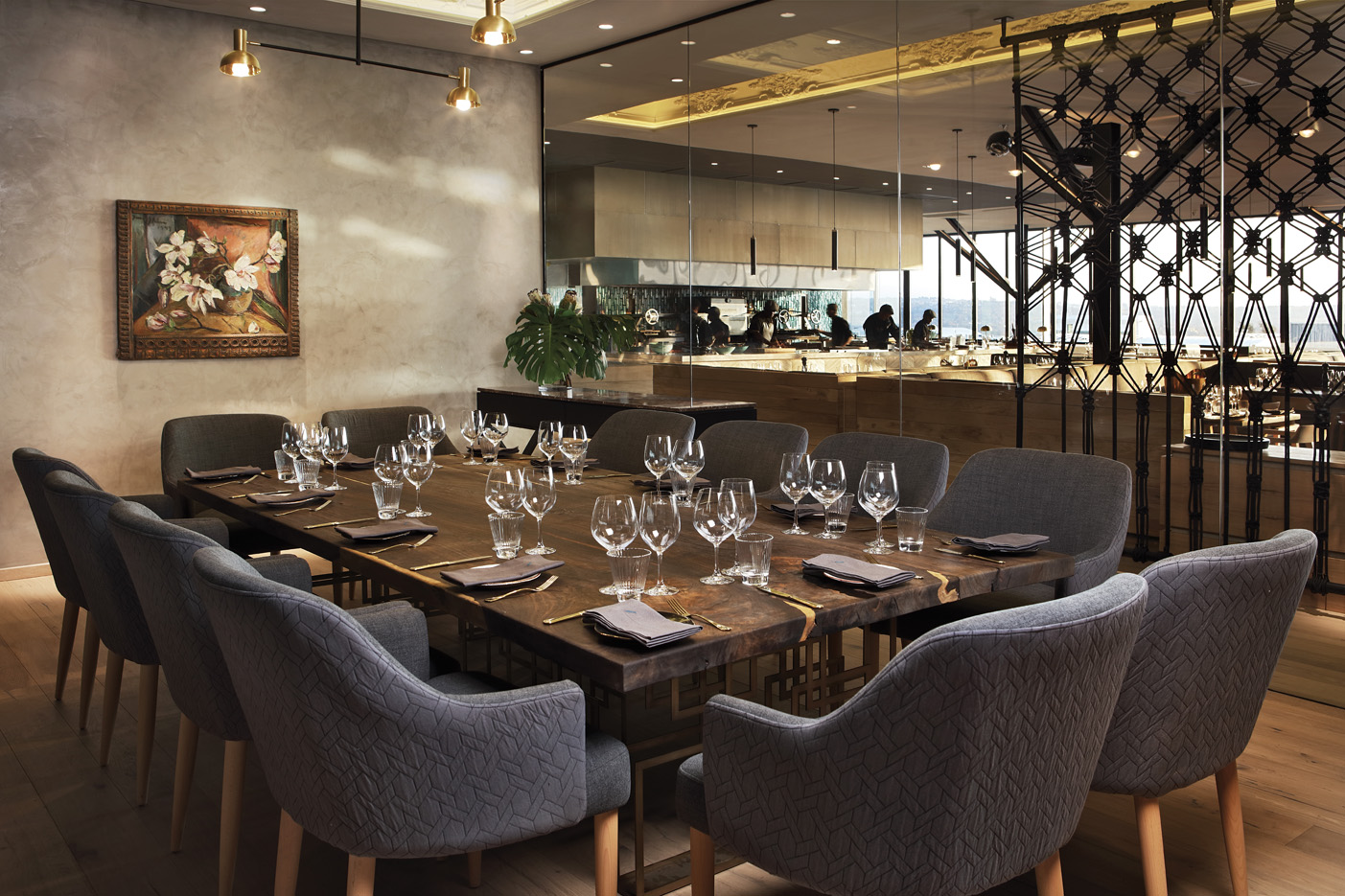 Star chef David Higgs's impressive 'live fire' rooftop restaurant and bar serves up some of the best views and cuisine in the city and is a popular destination with the local diplomatic crowd and visiting business types. The restaurant's two discreet private dining rooms have glass walls that allow diners to also see the action in the open kitchen and bustling restaurant but are carefully separated from the main dining area allowing privacy.

Capacity: There are two private dining rooms seating 12 people and 16 people. 
Cost: There is no cost to hire a private dining room, although on weekends credit card details are needed to hold a booking. Cancellation within 48 hours will result in a cancellation fee of R250 per person. A la carte and set menu options are available.
Adjoining outdoor area: No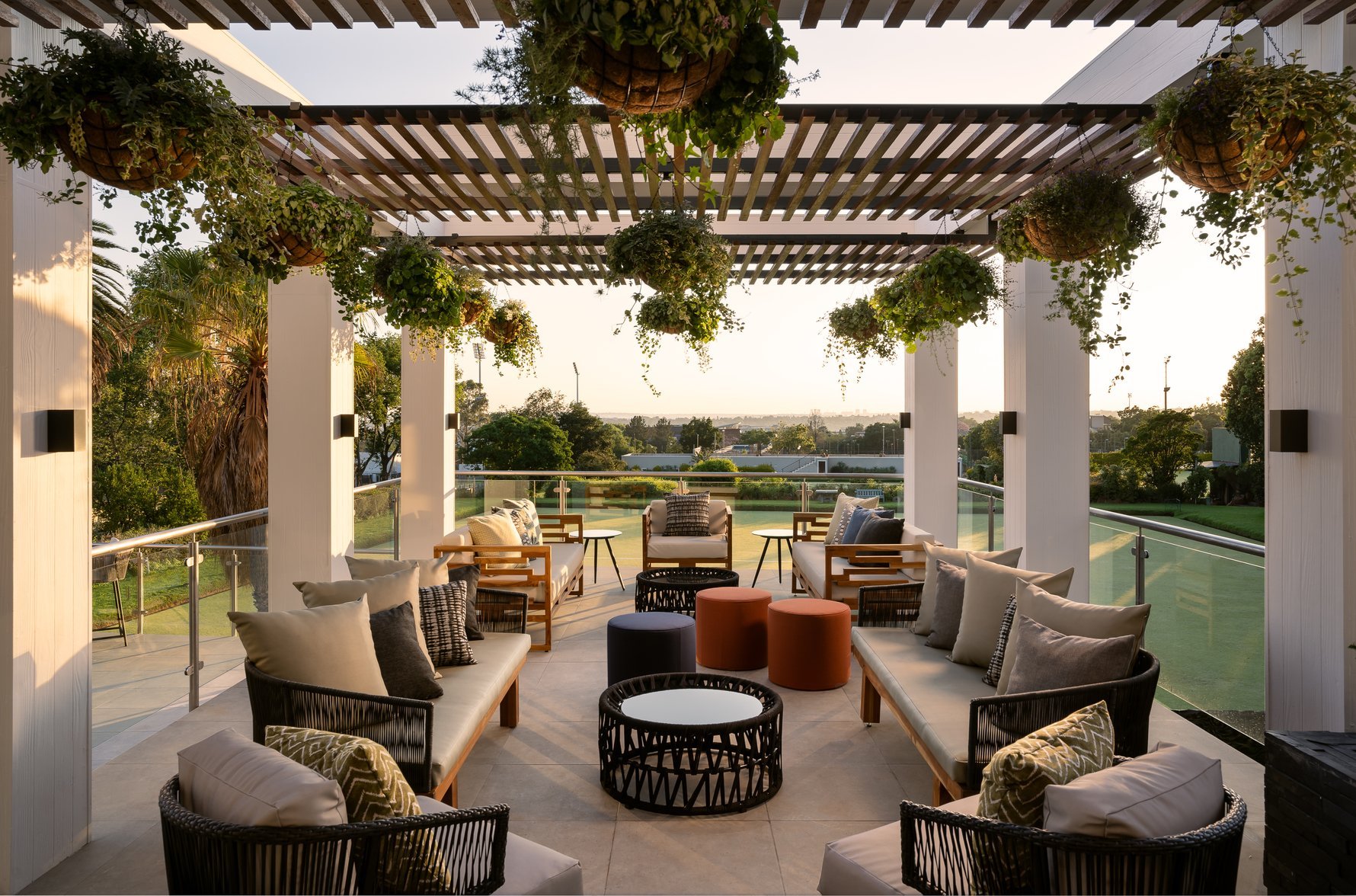 The Protea Hotel Wanderers in Illovo had an extensive makeover in late 2020 and has emerged looking better than ever with newly designed private dining and function space options. For smaller events there's a multi-functional private room that can be used for formal dining or more casual drinks, or for large events you can also rent out a private deck area that has its own bar adjoining the hotel's main restaurant. 

Capacity: The private function room accommodates upt 30 guests cocktail style. The private deck area is suitable for groups of up to 110 cocktail style.
Cost: The private function room costs R10,000 to hire for a full day or R5,000 for a half day, the deck costs from R14,000 to hire for the day, or R7,000 for half a day. For groups of 10 or less an a la carte menu is served, for 10 or more set menus are available. 
Adjoining outdoor area: The private function room is indoors. The deck area is all open-air.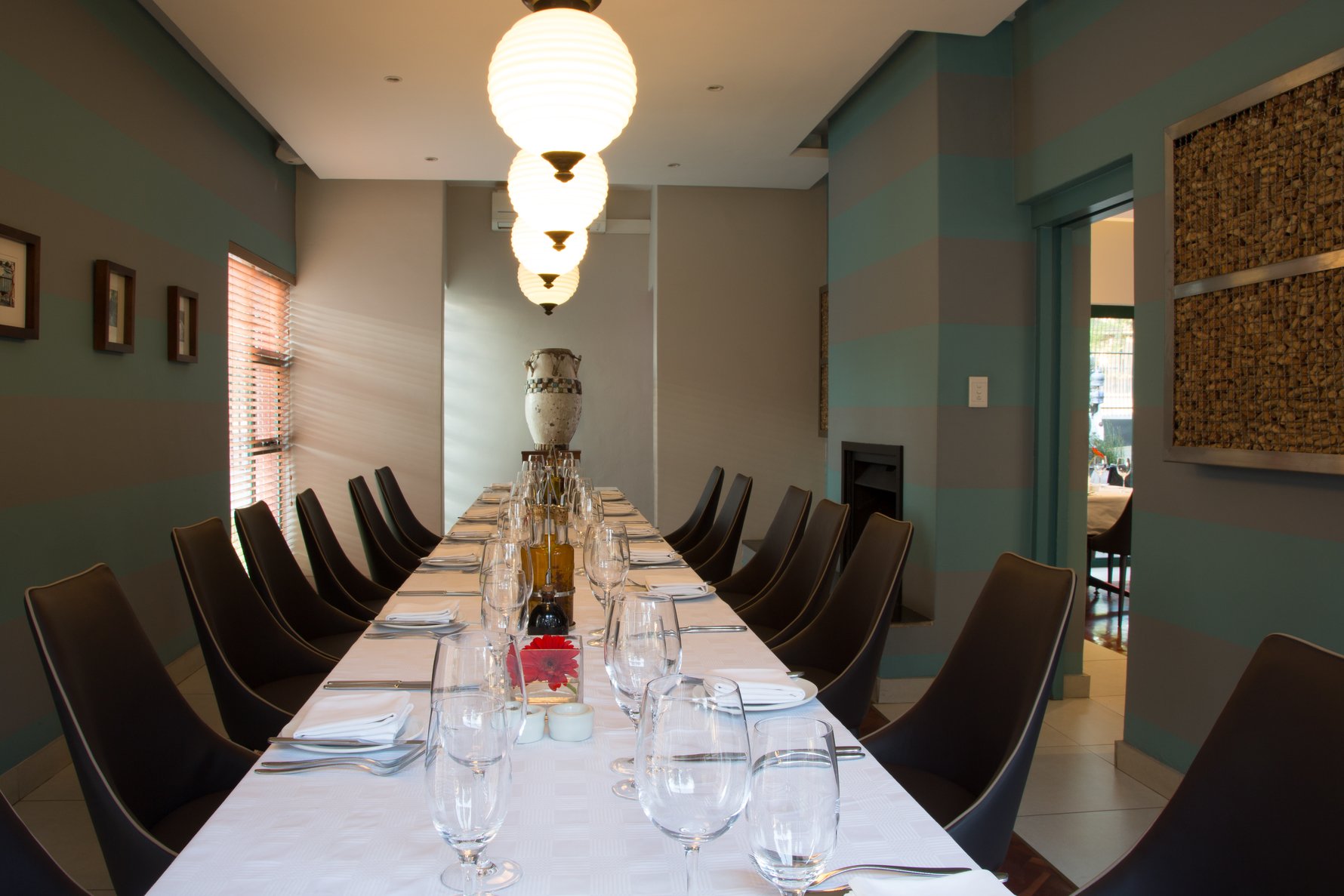 This restaurant at the award-winning boutique hotel Ten Bompas is perfectly suited for that graduation party or another extended gathering that requires space to let off steam and celebrate with friends and family with a spacious private area that seats up to 18. Fans of fine food will enjoy the chic and unfussy atmosphere, welcoming and polished service and not having to gasp at the food prices. The decor is chic French bistro with dark parquet flooring, vintage globe lights and intimate corner banquettes and among Winehouse's many virtues is that the personalised and warm setting, service and food fail to remind you that you are in a hotel. 

Capacity: The private dining room can accommodate up to 18 people.
Cost: Venue hire rate is calculated based on the spend per person. Excluding drinks a two-course meal (main and dessert) is R350 per person and a three-course meal R450 per person. 
Adjoining outdoor area: Winehouse also has an outdoor dining option called the Wine Cellar Terrace seating a similar number to the formal private dining room.