Joburg-born curator AMÉ BELL is an art historian, PhD Candidate at Wits University and the director of the David Krut Projects gallery. She has curated more than 80 exhibitions by local and international artists since 2013 and is the curator of the prestigious South African Pavilion at La Biennale Arte 2022 (on show in Venice until November 27, 2022).

She spoke to us about her work on the 2022 South African Pavillion at the Biennale in Venice, her passion for collaboration and storytelling in art, and her love for Joburg.

The beginning of your art career?
I started as a gallery intern at the North West University Gallery in Potchefstroom in 2009. I was unsure about the kind of jobs that existed for art historians outside of being an academic, so I applied for an internship at the gallery to see if it was a career I wanted to pursue.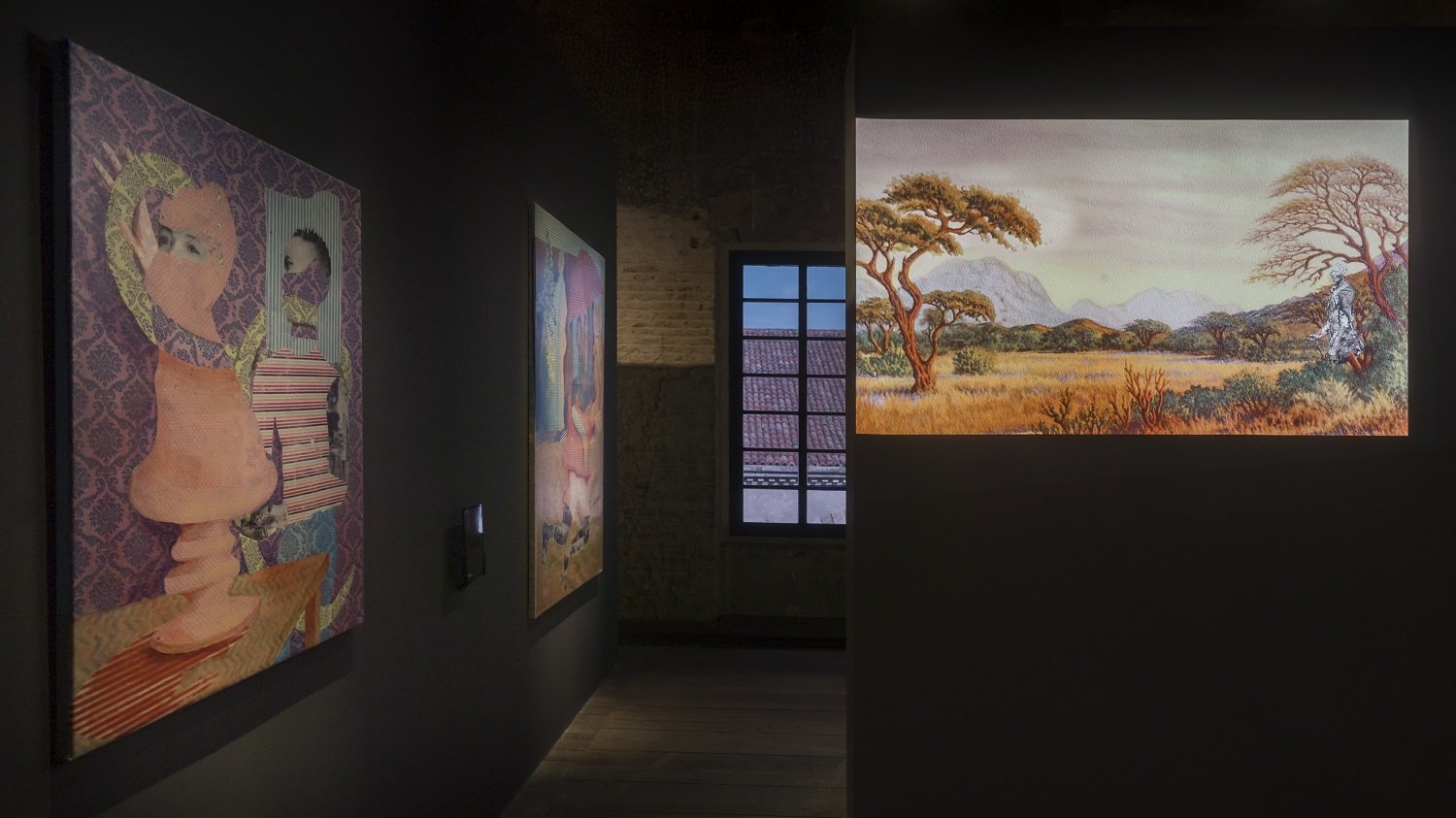 As gallery director of David Krut Projects, what do you think is unique about South Africa's art world? 
South African artists produce some of the most stimulating and inventive works that you could find anywhere. The diversity of the storytelling in works by South African artists allows the audience to engage with various social, political and cultural issues and shows the innovation and excellence of progressive South African artists, despite limited funding and resources available from institutions.

As the curator of the South African Pavillion at Venice Biennale what would you like a global audience to take away from their visit? 
Engaging in the global conversation about art on such a public and global stage, where comparisons can be made about themes and subject matter, and having international visitors reflecting on the works helps keep South African artists on the map and relevant. I hope that the presentation of Phumulani Ntuli, Lebohang Kganye and Roger Ballen's works at the biennale will act as a catalyst for a broader conversation around the value of the arts in South Africa.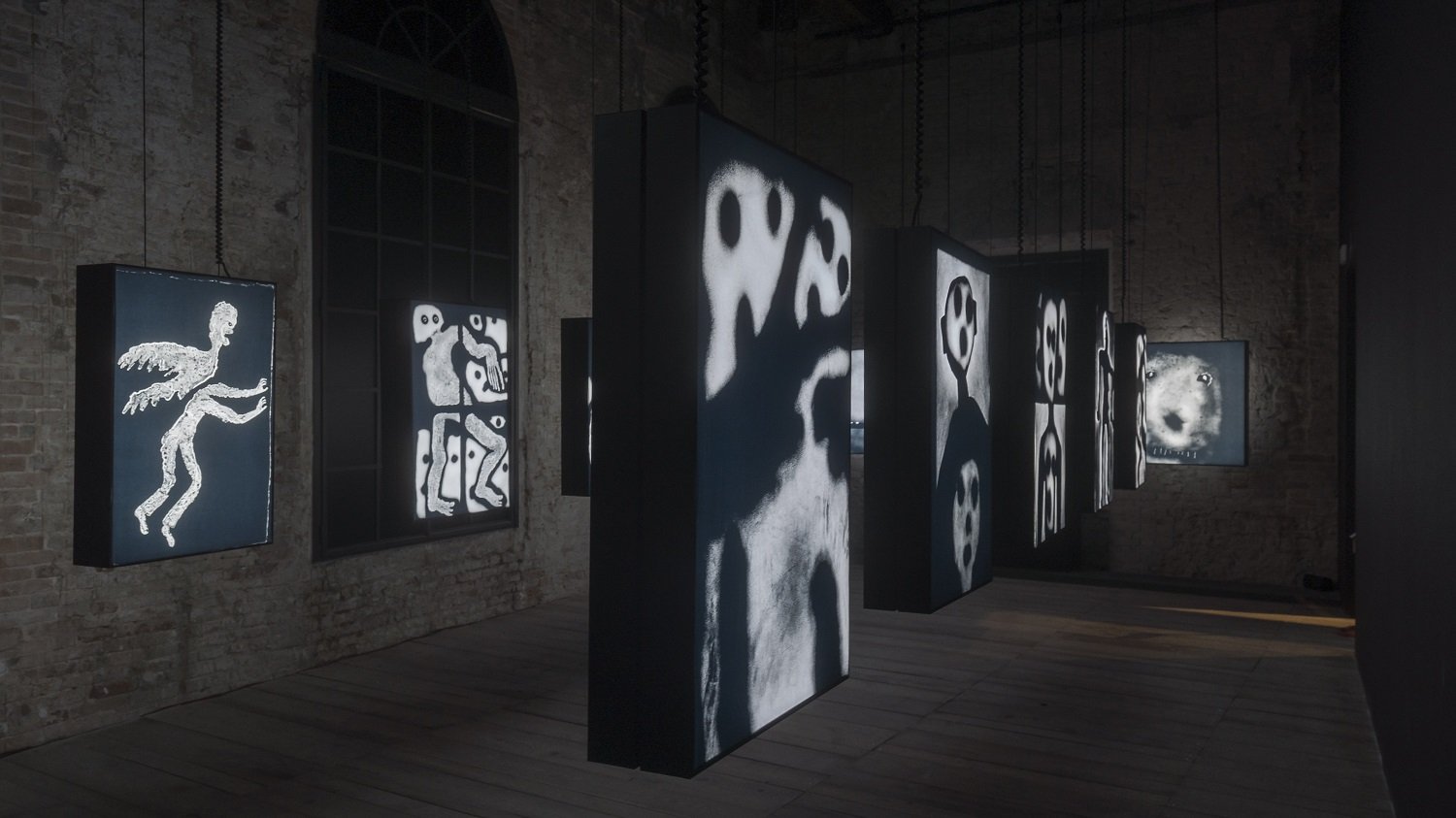 Tell us about your selection of artists for the Biennale
South Africa is presenting the works of Phumulani Ntuli, Lebohang Kganye and Roger Ballen, who were specifically chosen to bring to life the concept Into the light. All three artists make use of the photographic medium and have expanded their practice from here into mixed media works, new ways of display using augmented reality, new media and stop motion animation. Each body of work also incorporates an element of performance, which the artists have used to reinforce their personal engagement with their various physical and psychological explorations.

You've worked for a long time in the collaborative space of printmaking – how has this shaped your ideas about the art world? 
Printmaking has brought me closer to artists and their processes. This is exactly where I like to be, next to the artists every step of the way, as they conceptualise and produce their works. This makes presenting the work so much easier and I feel this enables me to represent the ethos of their works to an audience when they are unable to do so themselves. Working in a collaborative environment such as David Krut Projects and workshop has also reinforced the value and importance of collaboration in the art world.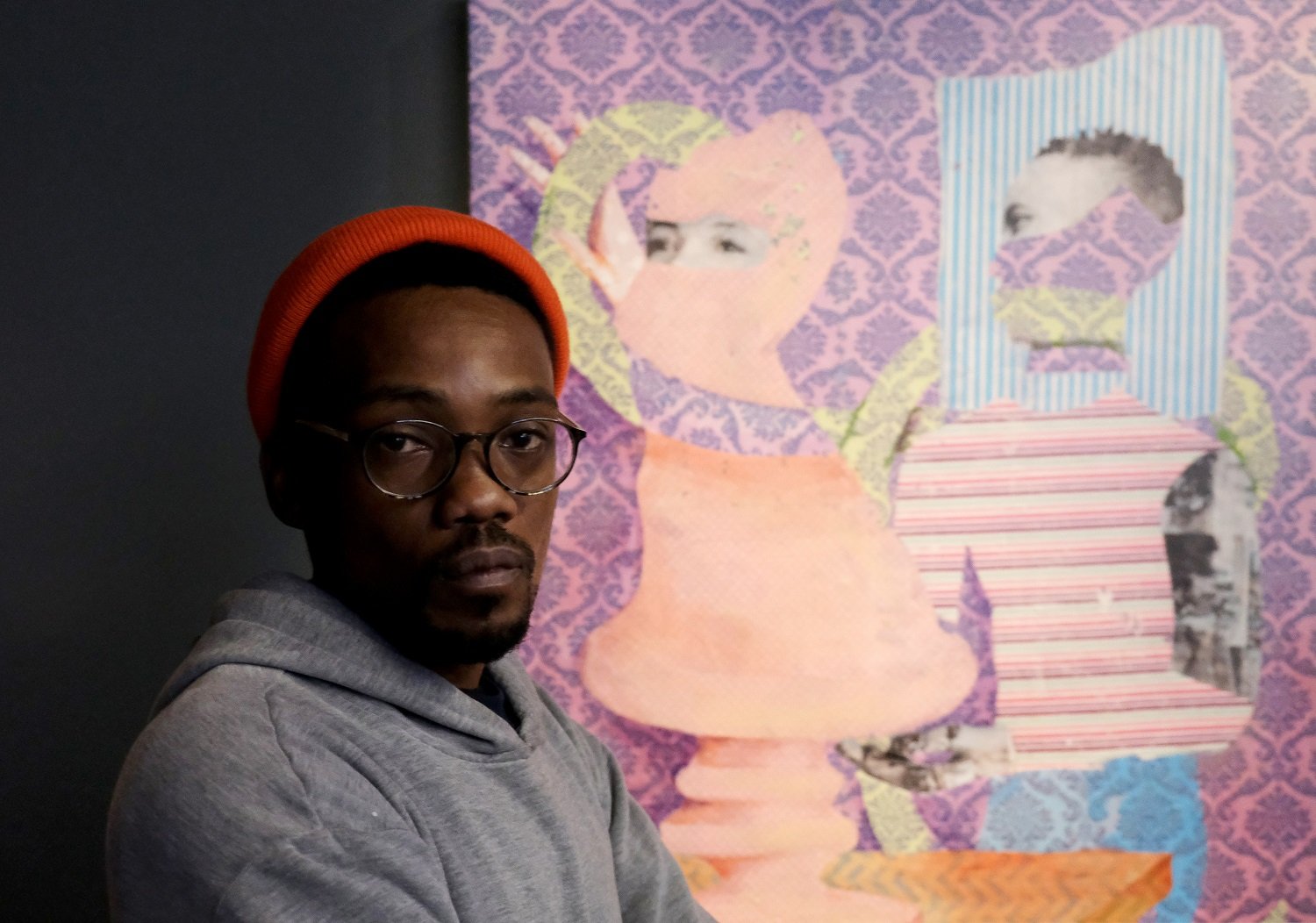 What's been the biggest challenge you have faced in your art career? 
I think working on the South African Pavilion for La Biennale Arte in Venice this year was by far the biggest challenge. The entire exhibition was essentially conceptualised, and, to a large degree, realised, in the digital space before it ever became physical. I learned invaluable lessons during the process and am so proud to have been a part of the project. 
'I love the challenges of the city; the people and the vibrancy of our social and cultural scene is what keeps me here.'

Artist, curator, printmaker – how do you balance these roles?
Being involved in the arts and taking on its many different roles is a lifestyle choice, rather than a job or a series of tasks needed to be completed. My role as a curator/researcher and artist/printmaker are very much intertwined, flowing into and feeding off of each other. When I am working with artists I am fully committed to working with and learning from them, which in turn informs my own practice. 

There's always space for controversy when you are creating a representation of a country brand – What are the challenges of doing this and how do you prepare?
There is no doubt controversy in any project but I am confident that we are representing the diversity of the South African art landscape. 
 

The idea of "lockdown" and isolation seem to have been a predominant theme of artistic output. How has the Covid era impacted the way you think about the art world? 
Many questions have emerged regarding what will become of the art world as we emerge from the pandemic, the role of the gallery and where the future of representation of artists and their works lies? We need to reconsider the weight that we have attributed to the physical gallery space, and use it as a resource to produce content through which an audience can immerse themselves in the work in person as well as online and over a longer period of time.

What brought you to Joburg or what makes you stay here?
I was born in Johannesburg and I love it here. I love the challenges of the city; the people and the vibrancy of our social and cultural scene is what keeps me here. I have made many connections with international visitors and artists travelling from abroad and other parts of South Africa, who always comment on how welcoming and interesting the life and people in Johannesburg are and I agree wholeheartedly. 

Home is... Home is where the art is :)

Your favourite Joburg suburb?
My favourite suburb is Forest Town as it reignited my love for Johannesburg. It encapsulates so much of the history of Johannesburg, contemporary imagery and also gives some perspective on how green Johannesburg is. It is central in tying together the inner city and its surrounding suburbs.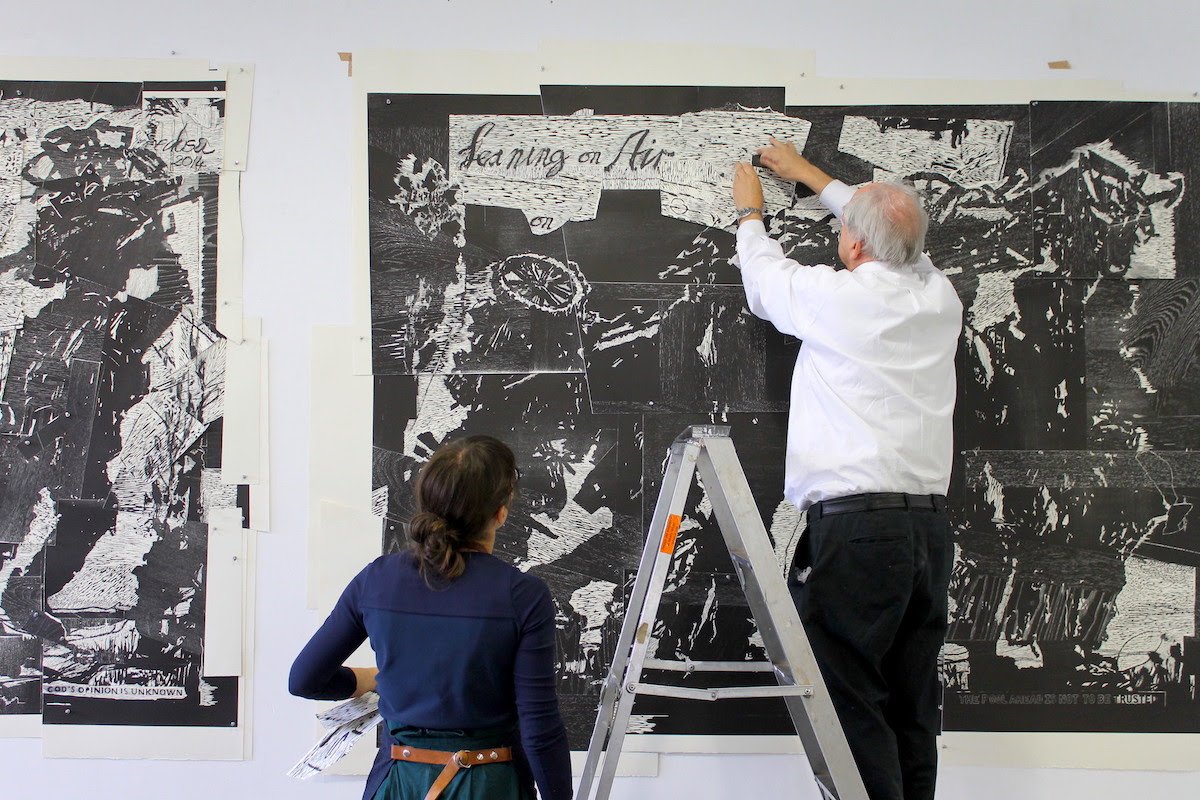 What three things should a visitor not leave Joburg without seeing or experiencing?
1. Catch a theatrical or live music performance at The Bioscope at 44 Stanley.
2. Visit local artists' studios and inspirational entrepreneurs at Victoria Yards.
3. Visit the beautiful gardens and outdoor sculpture installations at Nirox Sculpture Park.

What's the one thing no one would expect to hear about Joburg? 
How green and forested the city is.

The most underrated Joburg sight or experience? 
Joburg's beautiful parks and surrounding hiking trails. 

The most memorable meal you have eaten in Joburg?
The delicious Squid a Parreirinha at Parreirinha Restaurante in Rosettenville – yum!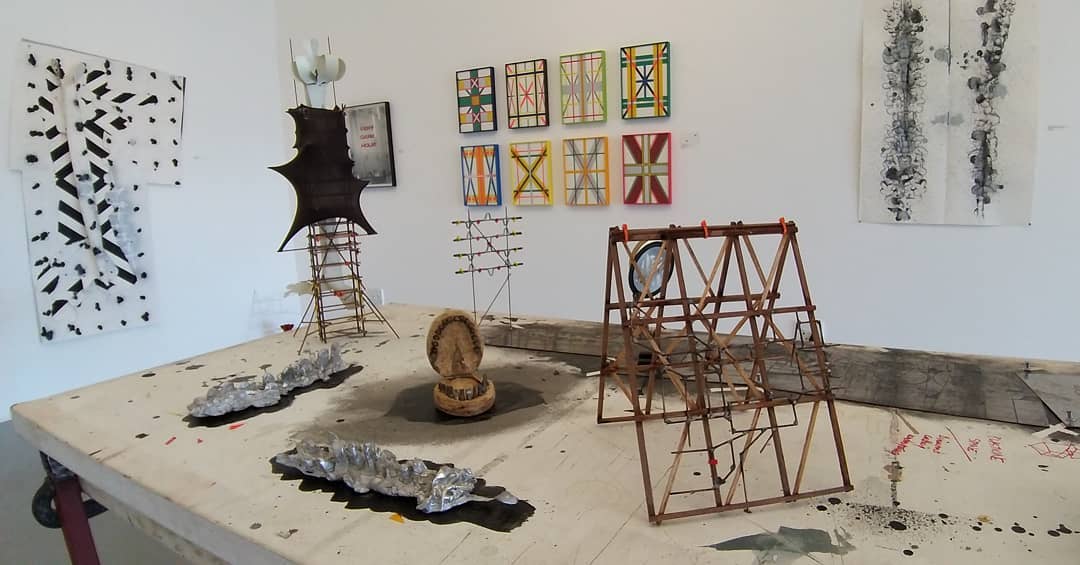 If you could buy any Joburg building which would it be?  
The one that comes to mind first is the 'Pineapple Building' more formally known as 'The Marc' in Maude Street, Sandton. 

Favourite Joburg brand and why?
Simon and Mary is my favourite brand, the one that always makes me smile. I love how the company has revived sophisticated hat culture in Johannesburg. 

Three words that describe this city: Intriguing. Cosmopolitan. Home. 

What do you love most about Joburg? 
I love how it challenges and surprises those who live here and those who don't. 

What do you least like about Joburg?
Crime. Littering. Potholes. And people complaining about Joburg.

What's happening in Joburg right now that you think everyone should know about? 
Most definitely the exciting upcoming exhibitions at David Krut Projects, as well as a series of fabulous workshops, which include printmaking, social media and accounting workshops, hosted by the Printing Girls.