When South Africa's nationwide lockdown kicked in in March 2020 and the nation's bars, restaurants and cafes closed for business (meaning we'd have to stop reviewing restaurants for the time being), we launched a new What to Cook series to help keep Joburgers enjoying delicious dinners by their favourite local chefs from the safety of home. 

We were overwhelmed by the support of the city's hospitality industry in supporting our lockdown recipes project and with the addition of some new cookbook reviews too, our tasty lockdown list now counts some fifty different recipes!

Whether you are a dedicated masterchef wannabe who likes to try new things or are looking for something simple yet inventive to try out at home, we have a recipe for you. Here's the full rundown of all our What to Cook recipes so far. 
Breakfast
French toast by Andrea Burgener from The Leopard+
Shakshuka by Stacey Kirshenbaum from Eat Your Heart Out
Shakalaka shakshuka by The Lazy Makoti
Breakfast bark by Chef Nti
Starters, snacks and sides
Homemade paneer by Andrea Burgener from The Leopard+
Beef carpaccio by James Diack from Coobs
Butternut fritters by The Lazy Makoti
Classic Béarnaise Sauce by Chef Christophe Dehosse from The Vine Bistro at Glenelly Estate, Stellenbosch
Courgette and halloumi fritters by Nicky Fitzgerald from the book Out of an African Kitchen: Recipes and Stories
Pea, courgette & goat's cheese frittata by Natasha Sideris from her book Tashas Inspired: A celebration of food and art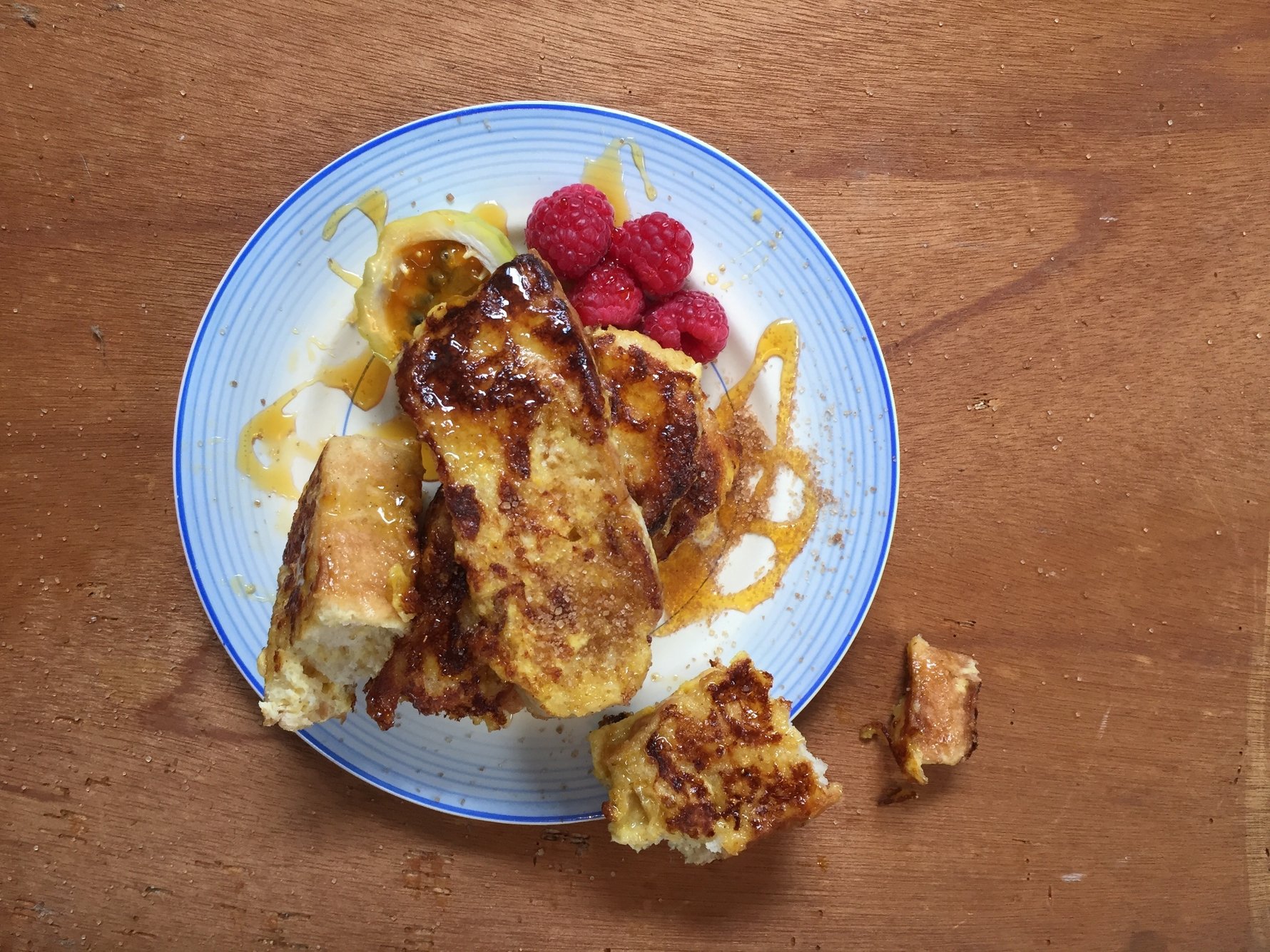 Soups
Beetroot and orange soup by Andrea Burgener from The Leopard+
Chicken, vegetable, lemon and pasta soup by Service Station
Ginger chicken soup by Naqiyah Mayat
Pea and spinach soup by Danielle Postma from Moemas catering
Honey and rosemary pumpkin soup by Le Famished Cat
White onion soup with charred tomato and mature cheddar by David Higgs
Cold Yoghurt Soup by Natasha Sideris from her book Tashas Inspired: A celebration of food and art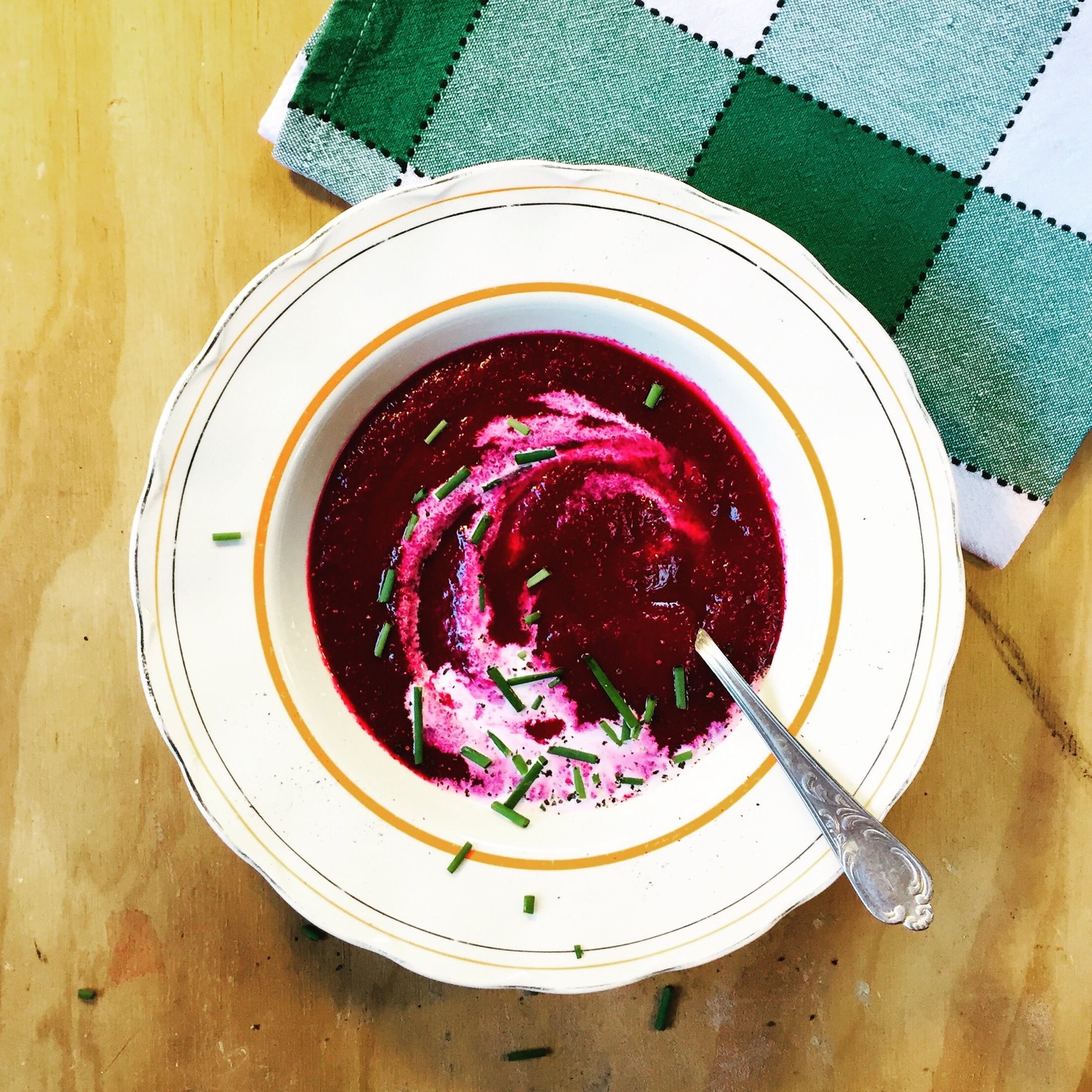 Pizza, bread and pastry
Mielie meal roti by Naqiyah Mayat
Vegetarian pizza by James Diack from La Stalla
Salads
Roasted butternut, spelt and pumpkin seed salad with slow cooked pork belly by chef Chantel Dartnall from Mosaic at The Orient
Cheese bread and tuna salad by chef Joey Atchama from Reunion Island  
Braaied corn salad with basil pesto by Siba Mtongana from her book Welcome To My Table
Roasted root vegetable salad with honey dressing by Nicky Fitzgerald from the book Out of an African Kitchen: Recipes and Stories
South African and African
Lamb boerewors, fries, pimento sauce by David Higgs from the menu at Marble 
Jollof Rice balls by Mpho Phalane from Food I Love You 
North African butter bean, barley, sweet potato and parsley casserole by Nicky Fitzgerald from the book Out of an African Kitchen: Recipes and Stories​​​​​​​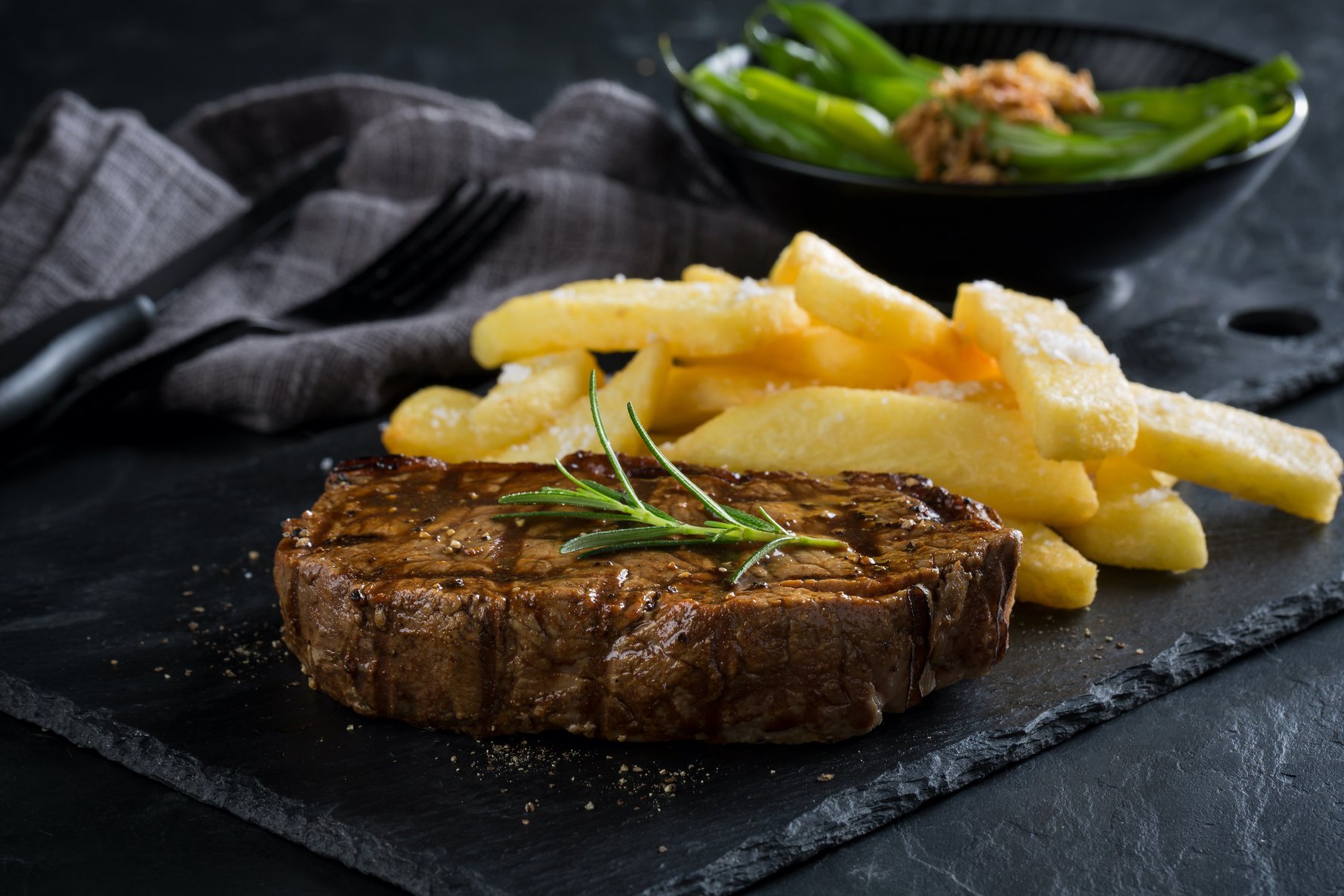 Meat
How to cook the perfect steak by The Hussar Grill
Meatball tagine with baked eggs by Salvation Cafe
Lamb knuckles with xx sauce by Chef Nti
Dizi mortar and pestle lamb with chickepeas and flatbread by Liam Tomlin ​​​​​​​
Peri-peri chicken and pan fried bread by Chef Bernice Warne from the Capsicum Culinary Studio
Beef Wellington for 2 by Jamie Oliver from his book 7 Ways
Cumberland roast chicken by Jamie Oliver from his book 7 Ways
Seafood
Mom's fishcakes, chutney, parsley mayonnaise by David Higgs
Seabass, lentil curry, pickled cucumber by David Higgs
Easy salmon en croute by Jamie Oliver from his book 7 Ways
Sole Meunière by Natasha Sideris from her book Tashas Inspired: A celebration of food and art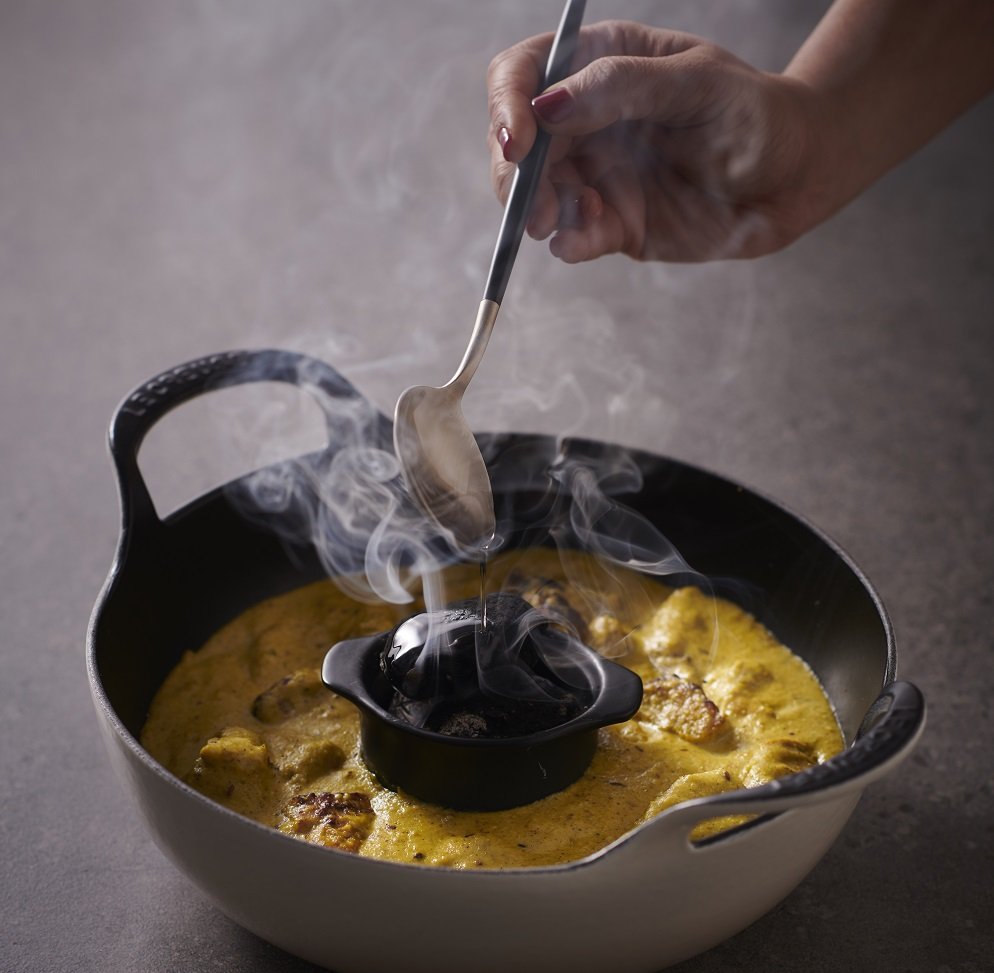 Curries
Butter chicken by Naqiyah Mayat
South Indian pot-roasted cauliflower by Naadir Gattoo from Jasmine restaurant
Gujarati potato and bean curry by Naadir Gattoo from Jasmine restaurant​​​​​
Seafood Bunny Chow by Siba Mtongana from her book Welcome To My Table​​​​​​​
Stuffed aubergine in curry and coconut dal by Yotam Ottolenghi from the book Flavour​​​​​​​
Vegetarian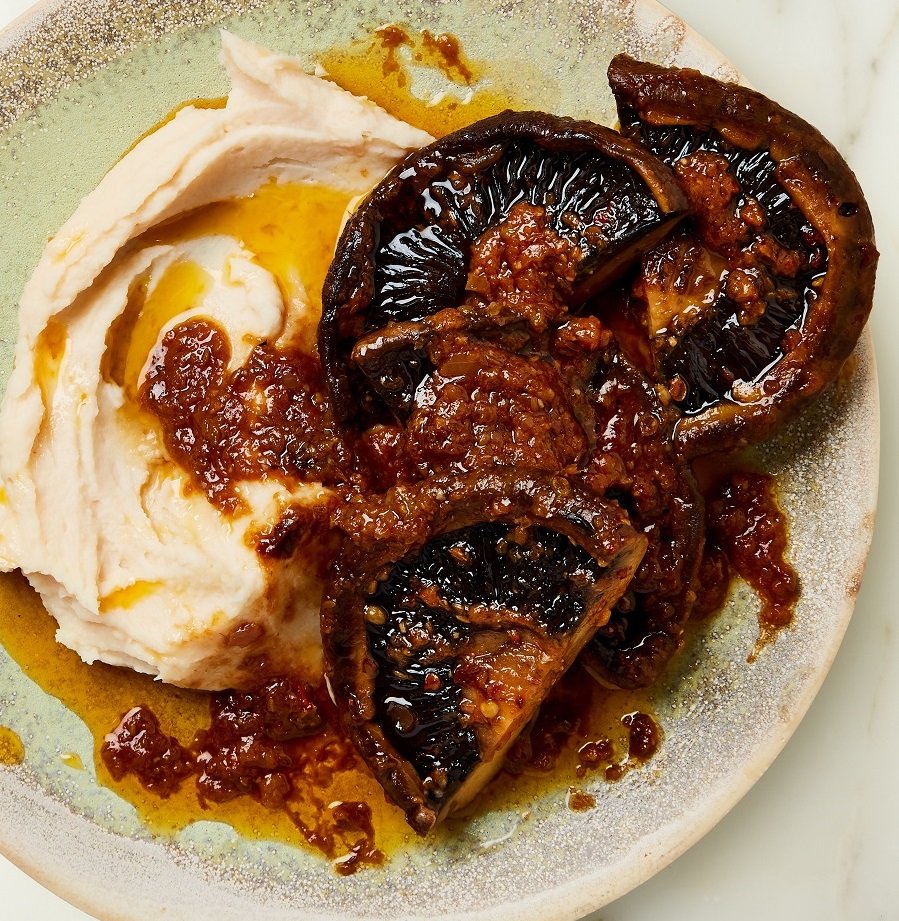 ​​​​​​​Creamy broccoli risotto by Jamie Oliver from his book 7 Ways
Portobello steaks and butter bean mash by Yotam Ottolenghi from the book Flavour
Spicy mushroom lasagne by Yotam Ottolenghi from the book Flavour
Desserts
Chocolate fondant by Katlego Mlambo from The Marabi Club
Rolled oat hotcakes and cinnamon roasted pears by Sasha Simpson from Brik Cafe
Spiced Poached Pear with ginger sponge, honeycomb, whipped chocolate and white wine jelly by James Diack from Coobs
Fennel and ginger ice cream by Naadir Gattoo from Jasmine restaurant
French apple tarte tatin by Chef Garth Bedford​​​​​​​ from Joostenberg Bistro in Stellenbosch
White chocolate and passion fruit creme brulee ​​​​by Liam Tomlin
Granny Lil's scones by Chef Charne Wylie from Capsicum Culinary Studio
Custard doughnuts by Saxon Hotel pastry chef Catherine Adonis
My Red Velvet Delight by Siba Mtongana from her book Welcome To My Table​​​​​​​​​​​​​​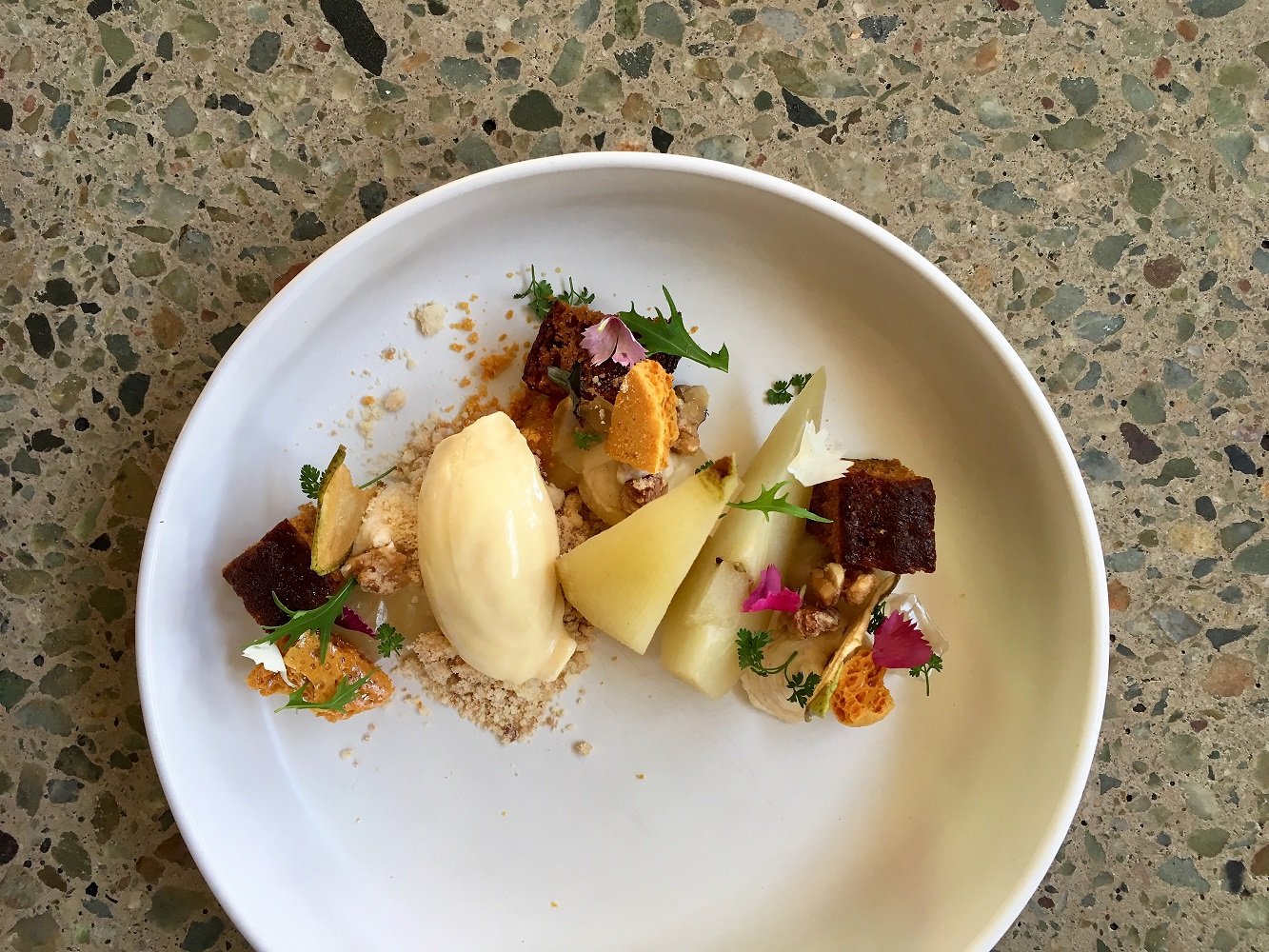 ABOUT THE CHEFS
Andrea Burgener
Chef and cookbook author Andrea Burgener is the owner of The Leopard + Kitchen + Larder + Can Do, a small deli located in the courtyard of Milpark's boutique shopping centre 44 Stanley, which also has a second branch at the nearby Rand Steam. The Leopard has built a reputation for sourcing the finest locally produced ingredients and for focusing on sustainability. In the fridge you'll find a daily selection of heat-up or just go ahead and serve take-home meals, so good you'll want to tell your family you made them yourself.

Mpho Phalane
Self-taught chef Mpho Phalane owns Food I Love You, a catering company and pop-up restaurant at Victoria Yards, east of the city centre.  As she explains, Food I Love You was born "after I finally answered the question to myself of what truly made my heart sing… hence the name Food I Love You". Phalane's career highlights since launching Food I Love You include catering for the PPC Imaginarium Awards 2018, where she created a quirky doughnut wall, and her work for the Arts and Culture Trust Awards where her poppadom baskets filled with coconut lamb curry stole the show. 

Stacey Kirshenbaum
Launched in 2011, Eat Your Heart Out started as a stall at Maboneng's Market on Main. A year later this little eatery opened as a permanent cafe on Fox Street in Maboneng. Chef and owner Stacey Kirshenbaum says: "when we opened our permanent restaurant, we were determined to include shakshuka on our middle-eastern inspired menu. It wasn't as well-known a breakfast in Joburg as it is now, so we are proud to call it one of our original signature dishes." 

Katlego Mlambo
Katlego Mlambo is head chef at the jazzy Marabi Club at Hallmark Hotel in Maboneng – known for its superb food, slick service, and great live performances. This dynamic young chef was once group sous chef for Luke Dale-Roberts' award-winning Cape Town restaurants and also had the unique honour of being head chef for the Mandela 100 Years event held in Washington D.C. hosted by Barack Obama.

Naqiyah Mayat
Cookbook author, chef, Instagram personality, entrepreneur and mother of four Naqiyah Mayat grew up in a Hindu family and married into a Muslim family. Her cooking draws inspiration from the memories and traditions of Hindu and Muslim South African kitchens reflecting a convergence of these two rich cultures. In her debut cookbook, launched in March 2020, The Beginning: Indian Recipes from my Home, she brings together more than 80 recipes, highlighting the delights found in the culinary treasures of both cultures.

David Higgs
Chef and co-owner of two Joburg top restaurants Marble and Saint, David Higgs is a well-known personality who has shaped many young chefs kitchen careers. He is also a TV star, after a stint as a judge on the popular My Kitchen Rules.  Opened in 2016 in Rosebank's iconic Keyes Art Mile building, Marble is a 'live fire' restaurant known for its stunning views, impeccable service, outstanding cocktails and delicious flame-cooked dishes, while Saint in The Marc building in Sandton is a lively Italian restaurant known for its great pizzas, excellent Champagnes spectacular decor and weekend DJ sets.  Both are Joburg must-visits. 

Naadir Gattoo
Chef Naadir Gattoo grew up in a family where food was always at the heart of everything. His Gujarati grandmother first inspired his love of food and from a career that started in sports medicine, he turned his attention to cooking after one of those profound experiences that led him to question how he wanted to spend the rest of his life. Naadir has travelled the world and brought back inspiration from myriad cultures and from his experiences across the globe which he has poured into the menu at his fully halaal restaurant, Jasmine Fusion at Sandton Central's glitzy The Marc centre.

Carmen Van der Merwe
Carmen Van der Merwe is the owner of the delightful Service Station cafe, a neighbourhood favourite in bohemian Melville that enjoys the popular independent bookshop Love Books in the Bamboo Centre.

James Diack
A pioneer of the 'locavore' movement in Joburg, chef and restaurateur James Diack sources almost all the ingredients used in the menus at his four Joburg restaurants from his family's organic farm Brightside in the Magaliesberg, about an hour's drive from Sandton. At his flagship contemporary restaurant Coobs in Parkhurst, Diack and his team like to debut their most daring and inventive creations that emphasise sustainable ingredients and seasonal produce.

Sasha Simpson
Sasha Simpson is the chef at the inventive eco-conscious Brik Cafe at Rosebank Firestation. Through her catering and consulting business Prep'ed by Sasha, Sasha has lent her creative foodie flair to designing the menus at the luxurious Sabi Sabi Earth Lodge safari resort and Braamfontein's The Artivist among others, before heading up the kitchen at her first restaurant Brik in Rosebank. She describes her philosophy of creating her unique menus at Brik as "heading down the rabbit hole" in search of the best organic, local food suppliers and getting seriously interested in the process of home pickling.  

The Hussar Grill
One of South Africa's oldest grill rooms, the first Hussar Grill opened in leafy Rondebosch in Cape Town in 1964 and the brand now has spread across South Africa, including four in and around Joburg (in Morningside, Krugersdorp, Montecasino and Midrand).

Claudia Giannoccaro
Claudia Giannoccaro is the chef and owner at Salvation Cafe. This busy cafe at 44 Stanley is surrounded by enticing design and fashion stores and its tables flow outdoors onto a covered veranda and into a picturesque courtyard - perfect for relaxed family meals. The kids menu makes adults envious and for lunch there's a good selection of salads, sandwiches and wraps. Fresh and healthy ingredients are top of the list - free-range eggs and chicken and grass-fed beef.

Chef Nti
Maboneng-based Chef Nti (Nthabiseng Ramaboa) became a household name when hosting The Perfect Ace – a cooking show on etv. With more than 185,000 followers on Instagram she is one of South Africa's most popular young chef personalities whose exclusive pop-up dinners at her private dining space The Taste Kitchen in Maboneng have garnered a cult following. In 2019 she launched her debut cookbook My Modern African Kitchen which draws inspiration from Soweto and her gran's cooking while also talking to a new generation of young South Africans about how to reinvent typical local flavours such as maize in ways that are fresh and innovative. 

The Lazy Makoti
Cookbook author Mogau Seshoene has come a long way since quitting her corporate career at KPMG to pursue a passion for food. In 2014 Mogau founded The Lazy Makoti (the lazy bride), a platform that shares traditional recipes and shortcuts for modern African women and offers unpretentious and easy-going immersive cooking classes tailored for groups and individuals, that include everyone from domestic workers to brides-to-be. As her brand began to grow Mogau also started working with major food brands on recipe development and testing out kitchenware and in October 2018 her first cookbook The Lazy Makoti's Guide to the Kitchen was published (now in its seventh print!), filled with tips and tricks for cooking up delicious traditional food with ease, from nostalgic tastes to tasty ideas for last night's leftovers.

Joey Atchama
Joey Atchama is a Chef Consultant from the beautiful Reunion Island in the Indian Ocean. Aged just 26 he has already won the Best Chef Reunion Island award and worked with some of the biggest names in the French culinary world including Nicolas Adams in St Brieux, Marc de Passorio in Aix en Provence and Hugo Soulery at Dubai's glamorous Royal Mirage. Joey's cooking focuses on bringing together classic French skills with techniques and tastes that are traditional to Reunion Island and during the global lockdown he has been working with the Institut Francais to share with the public simple recipes with a French flavour to try at home.

Chantel Dartnall 
Multi-award-winning chef Chantel Dartnall from Restaurant Mosaic at The Orient Mosaic, combines her classical French training with a love of nature and is well known for creating the art of nature on her plates, with delightful botanical dishes. "I want to captivate my patrons and involve all the senses, with flavour, texture, beauty and elegance, transforming the act of eating into a sensual experience" she says.  

Danielle Postma
Danielle Postma is a Joburg chef who, for a number of years, co-owned and ran a popular restaurant and bakery called Moema's in Parktown North. It was well known for having the most mouth-watering window displays of her baked creations, including enormous raspberry swirled meringues and unforgettable 'magic bars'. She is also the queen of salads. Today she runs a catering business offering the same fantastic treats for home and also offers cooking classes.​​