The best way to get to know Joburg is to hang out with an insider. In our Ask a Local series we chat to some of our favourite Joburg city people to get the lowdown on what makes Joburg unique. This week Douglas Cohen from the Johannesburg Development Agency shares his love of the city with us.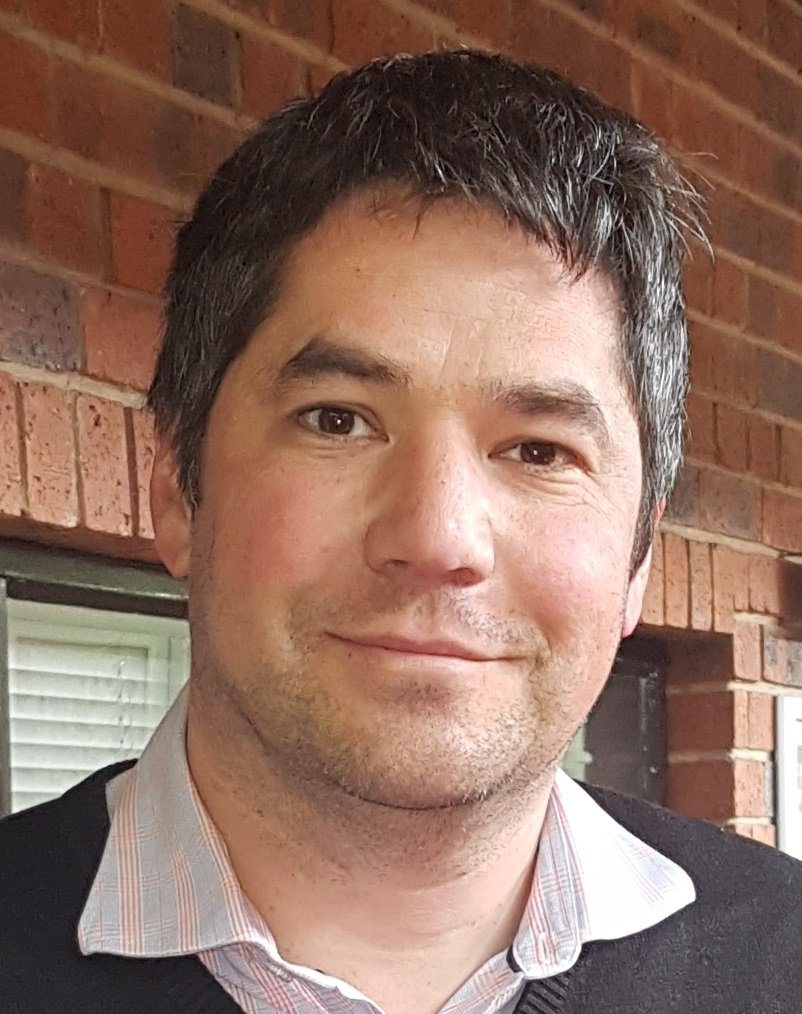 DOUGLAS COHEN is Executive Manager of Planning and Strategy at the Johannesburg Development Agency (JDA), the city's infrastructural development agency, and has been working in the fields of economic development, urban regeneration and infrastructure development in Joburg and other municipalities for more than 18 years.

A "passionate and optimistic Joburger" Cohen has spent most of his career in the public sector, helping translate city policies and plans together with communities and stakeholders to deal with both immediate issues and longer term visions for the city's transformation. "I am fortunate in that Joburg has provided me such a diverse, fun and secure upbringing and setting and that I have a platform to give back, in a small way, by making the city better, by encouraging and overseeing programmes and projects that I hope will make it more accessible, equitable and inclusive".

Founded in 2002 the JDA manages and facilitates new developments that contribute to building a more welcoming, competitive and resilient city. Perhaps the most visible signs of the JDA's helping hands are the many public artworks that dot the city, the ever-expanding Rea Vaya bus network, the restoration of key heritage landmarks such as Newtown and Constitution Hill, the basic infrastructural work that helps both established and new inner-city neighbourhoods such as Hillbrow, Maboneng and more recently Jewel City to grow independently, and community partnerships such as the Our City, Our Block, Art My Jozi and Walk My Jozi campaigns.

Why Joburg?
My family, the sunshine, new opportunities and challenges.

Home is... 
A roof between work, exploring the city, the car and the next holiday.

Favourite Joburg suburb?
Any suburb with a high street. Some are performing better than others, but from where I have been recently these include Parkview, Parkhurst, Greenside, Norwood, Brixton, Linden, Melville etc. The high street still offers the most authentic mixed-use retail experience.

Favourite restaurant or cafe? 
PRON (People's Republic of Noodles) in Linden because of the warm, welcoming and fun menu.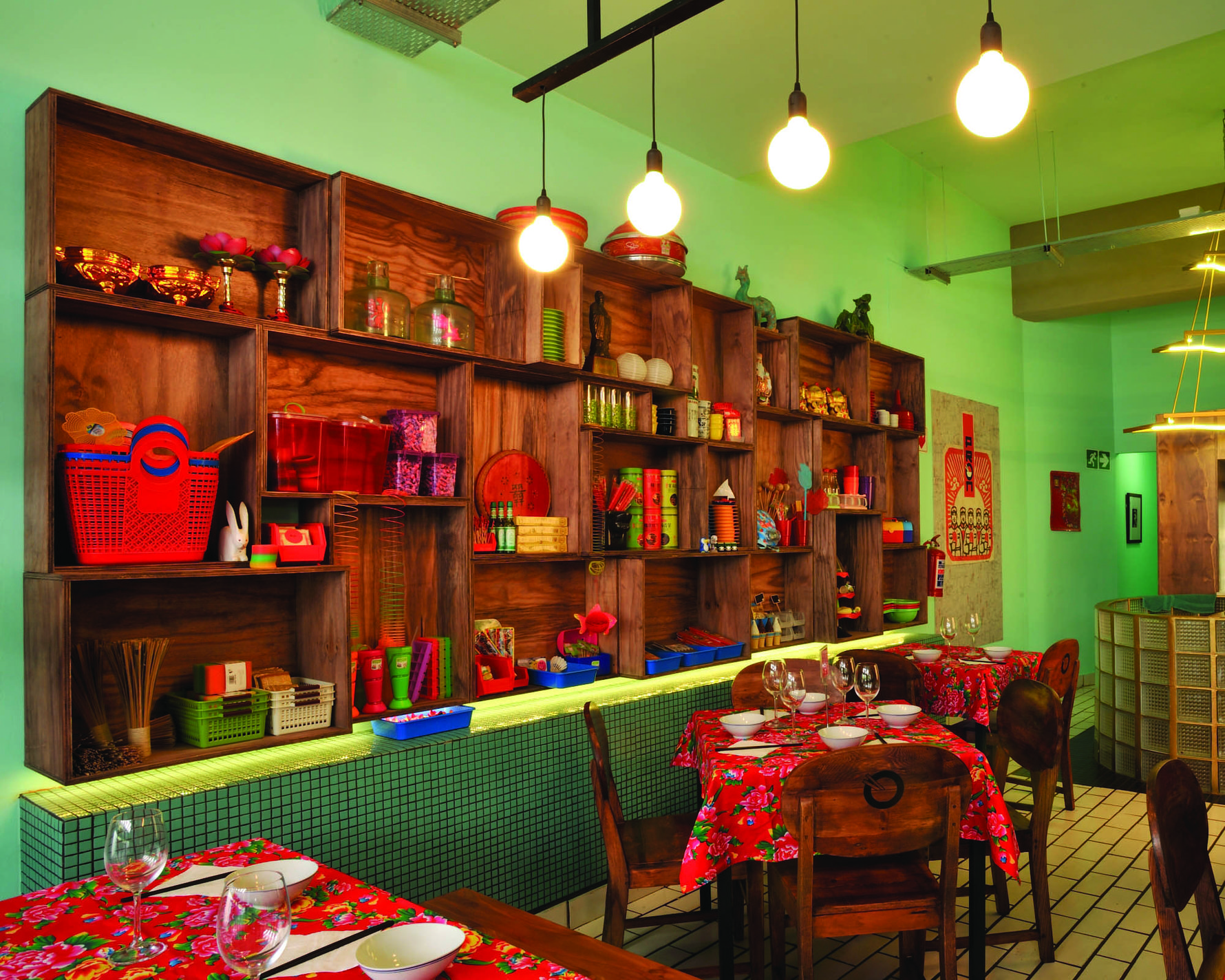 The most memorable meal you have eaten in Joburg? 
The Caesar salad and pata plate at The Leopard when it was still a restaurant in Melville (The Leopard is now a deli at 44 Stanley) Andrea Burgener deserves a Michelin star.

Favourite bar? 
Joe's Lifestyle & Butchery in Alexandra. Life unfolds there.

One thing nobody would expect to hear about Joburg? 
It does snow here. Sometimes.

Most underrated Joburg sight or experience?
Exploring the public and street art which comes in many places, forms, sizes and with layered meanings. It also changes often making it always relevant.

If you could buy any Joburg building?
Tough question. I wouldn't mind owning my current house. Then I could be free to spend more time and money exploring the city!

Favourite place to relax in Joburg?
I have always felt relaxed in bookshops, from sinking into one of those deep leather chairs in Exclusive Books or more recently exploring the emerging Joburg Literary District. Together with the Africa Book Trust and more than a dozen partners such as the city's libraries and parks, mainstream publishers, informal booksellers and independent bookshops, the area from the City Library to the Joubert Street Market is being rebranded as the Joburg Literary District, or the 'LitDistrict'. The JDA and the Africa Book Trust's partner, Bridge Books, are working together to showcase this area during the upcoming JoziWalks weekend.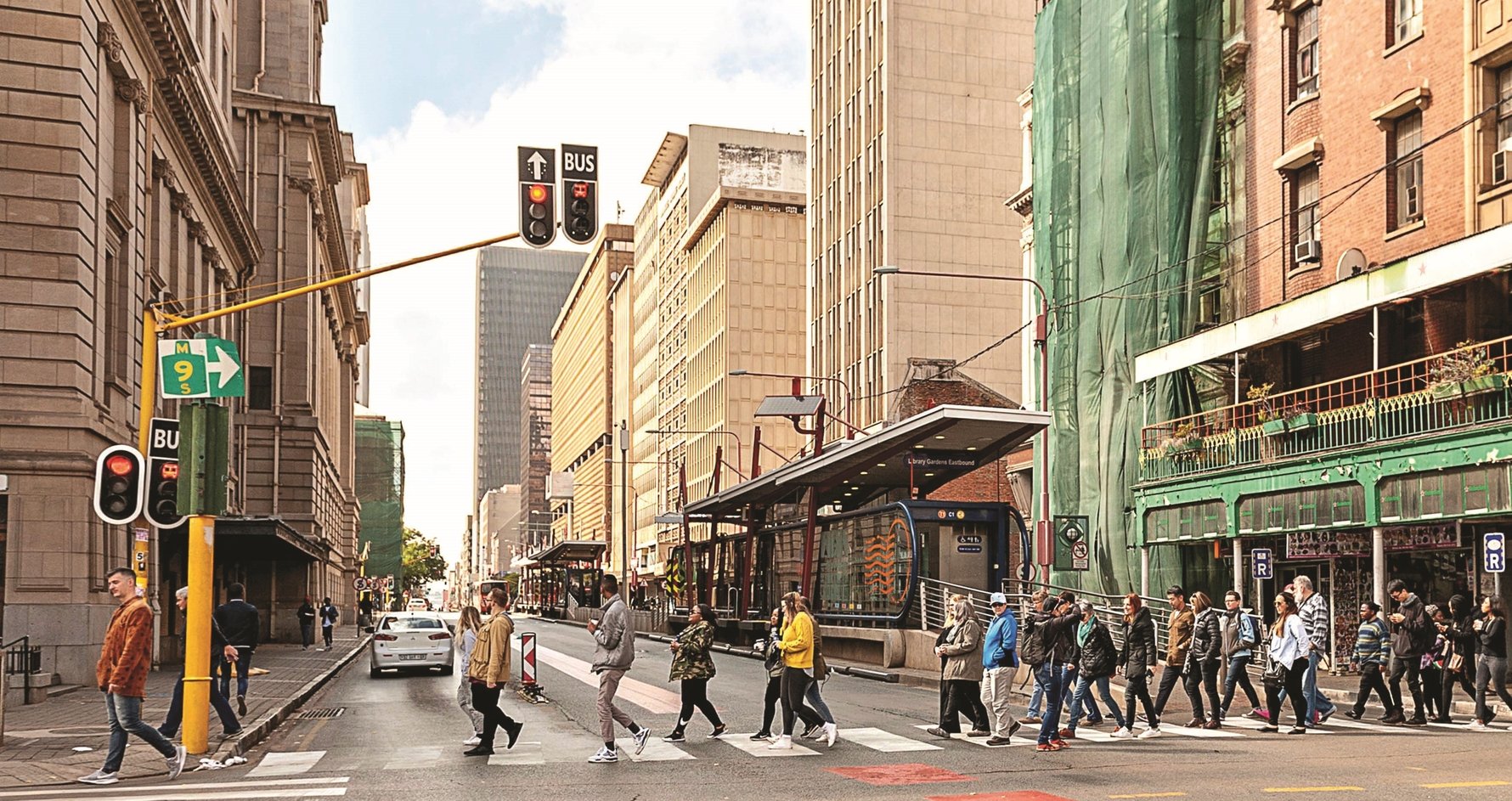 Favourite Joburg person: 
Andrew Lindsay of the Spaza Art Gallery. He is gentle, wise and creative. He tells a great story and makes a great curry.

On a weekend you'll usually find me: 
Going with my family to ride, play or walk the dogs in one of our amazing neighbouring parks such as the Braamfontein Spruit, Delta Park or the Johannesburg Botanical Gardens and Emmarentia Dam.

Three things visitors should experience before leaving Joburg?
1. From a rooftop or high viewpoint be enthralled by the Joburg Inner City activity and the sunset over Hillbrow.
2. See old Alexandra - the city's second most dense suburb, where space is at such a premium - the vibrancy, the creativity, the pride and the suffering.
3. Get around the city using public transport, such as the Gautrain, buses or mini-bus taxis.

Number one tip for a first-time visitor to Joburg: 
Stay longer than you planned.

Best things about Joburg: 
The people. The public pools. The unsung community champions who do good under the radar and for no reward.

Worst thing about Joburg: 
The nasty polyphagous shot-hole borer (PSHB) that is killing our trees! We must support Johannesburg Urban Forest Alliance (JUFA) in their work to save as many trees as possible.

Describe your perfect day in Joburg:
A walk in the blinding sunshine under a clear blue sky and time spent outdoors at a local pool, park, bookshop or a market. Then heading indoors to one of the local art galleries as the afternoon thunderstorm appears. After that I'd like to watch Bafana Bafana, the Proteas or the Boks win the World Cup in the local pub or sports bar and of course we'd be taking the celebration out onto an open-air street party with my old and new found friends afterwards, but still making home in time for a quiet braai with the family.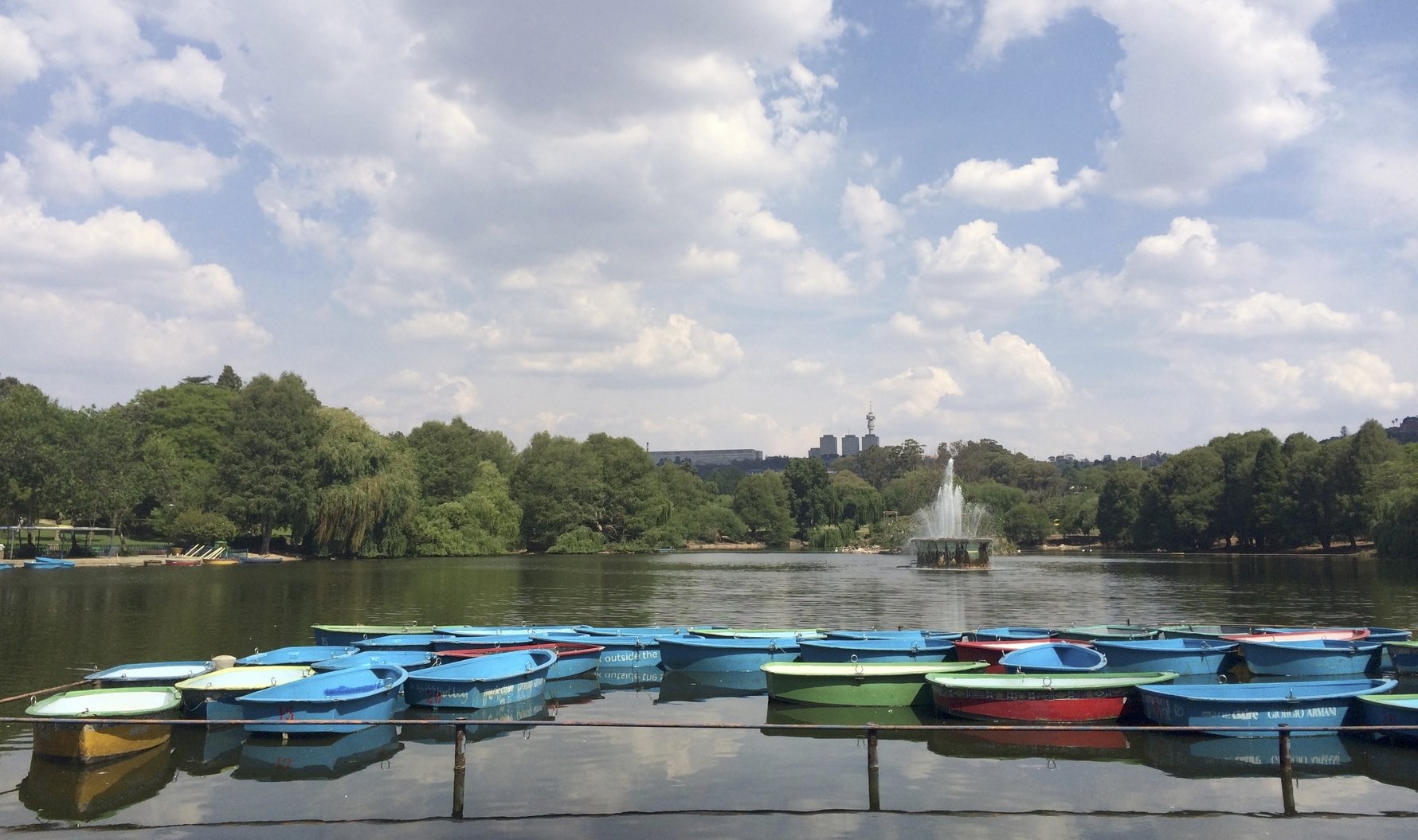 Joburg in three words:   
Busy. Challenging. Diverse.          

If you didn't live in Joburg where would you like to live?
I have always dreamed of living in Tokyo. It seems very different from what I know.     

What do you think Joburg will be like in 20 years time? 
While I am optimistic about the future, I think some of the complex challenges will remain. However, I do expect Joburg to be more populated, hopefully though, the greater densities will be higher density typologies (and not the current sprawl), and with access to transport, social and educational amenities. I also believe that as a society, we will have to do more as a collective to retain and protect the natural resources we have, such as water, public open spaces and to make do with less to the benefit of all.

What's happening in Joburg right now that you think everyone should know about?
Besides #JoziWalks2019, I have really enjoyed working with my colleagues on Our City, Our Block. It is supported by the City Transformation in Development Planning at City of Johannesburg and has allowed the inner city communities to work as a collective and approach the JDA for technical and capital funding to support locally driven proposals and new ideas that shape their community. There are too many to mention, but the first application that is going into implementation later this year is the Yeoville Belville Partnership which focuses on building safer walking routes for pupils at local schools.

Another amazing project is the S-Bend Wall, commissioned by the City of Johannesburg Department of Transport and implemented by the Johannesburg Development Agency. The 3000m2 wall surface running east-west along the Louis Both Avenue corridor through Yeoville, Observatory and Upper Houghton will provide a unique opportunity for the telling of Joburg's multiple histories of social politics, landscape, architecture and mobility.

The significant scale of the artwork warrants a collective approach and requires sharing knowledge and building new networks between emerging artists and muralists. To this extent, we have engaged 14 of Joburg's most prolific graffiti muralists and visual artists, and an extended network of local creatives, to assist with and learn from the logistics of planning, implementation and execution.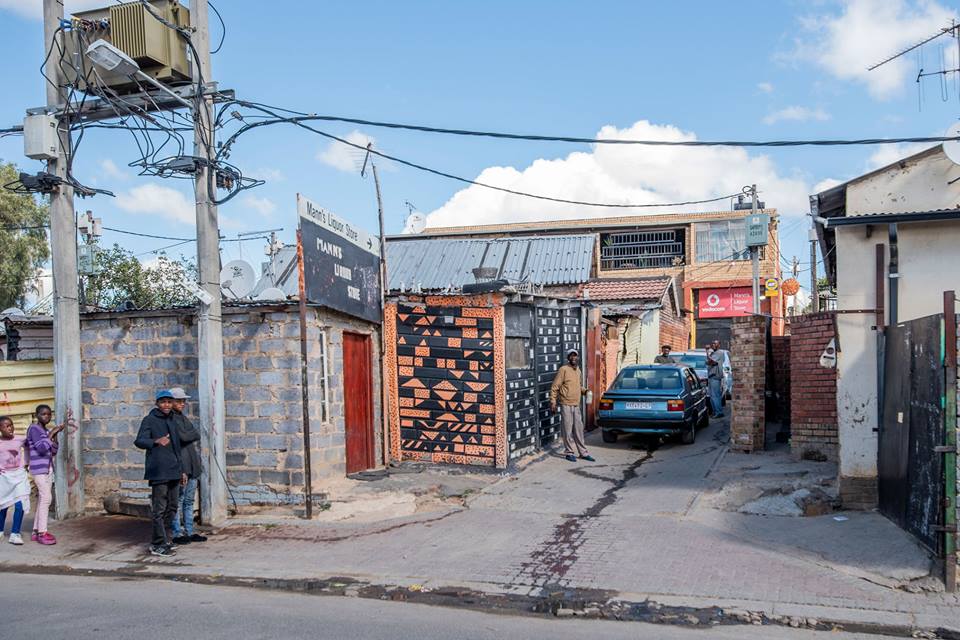 #JOZIWALKS 2019
The third annual #JoziWalks weekend, part of the JDA's Walk My Jozi partnership, takes place on May 18 and 19 with more than a dozen free community-led walks happening in neighborhoods across the city. The campaign provides a platform that encourages Joburgers to get onto the streets and to walk and to engage with neighbours and discover the many incredible communities found across Joburg. All walks are free, although prior booking is essential. Find out more and book here.