The best way to get to know Joburg is to hang out with an insider. In our Ask a Local series we chat to some of our favourite Joburg city people to get the lowdown on what makes Joburg unique.

This week tour operator and co-founder of local concierge, transfer and tour service Oembotu Travel HENRI OTOU shares his Joburg with us.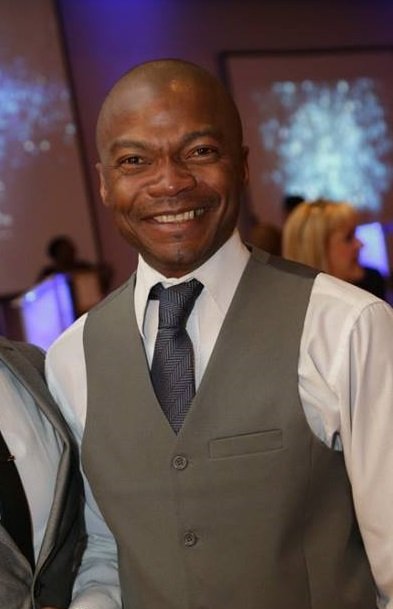 Henri Otou has always loved working with people, although he was not always working in tourism. In fact Henri's journey to Joburg began with football. In 2000 his brother, at that time a soccer star playing for the Sundowns, invited Henri, who was then a football scout, to visit Gauteng. Two years later he was back working as a liason agent for a French delegation visiting Joburg for the World Summit. As more major international events arrived in Joburg and the build-up to the FIFA World Cup 2010 gained pace, he began to develop a major passion and talent for helping visitors arrange tours, transfers and other conferencing needs and in 2008, together with his wife, Henri launched his own company Oembotu Travel (aka The Joburg Squirrel).

Fast forward to 2019 and the business is still going strong with a fleet of vehicles and a comprehensive service that ranges from transfers to chauffeurs, day tours and concierge service.

And the secret to staying successful in this competitive industry? "This is an industry that is demanding and always evolving, hence to stay relevant it is essential to understand and anticipate the needs of customers and keep up with new trends. Happily I like challenges and I am addicted to providing good customer service!".

Why Joburg?
I landed in Joburg in April 2000 on my way to Spain as a soccer scout. The 3 months stay turned into a year, business opportunities and love showed up and today I am a South African Madala.

Home is... 
Where I find tranquility, privacy, love and homemade food.

Favourite Joburg suburb?
Lyndhurst, a family-friendly suburb that is so central. It is 15 minutes drive from the City Centre, OR Tambo Airport and Sandton and there's easy access to the M1 and N12. And then there's the food. Your choice of whatever you want - Kosher, Greek, Portuguese, Indian, West African...

Number one tip for a first-time visitor to Joburg?
Be aware of your surrounding, Don't behave like a tourist.
 
Three things a Joburg visitor should experience?
In addition to Soweto, I'd also say visit the museum at Liliesleaf to learn about "Operation Mayibuye", head to Maboneng and experience the magnificent rejuvenation of the Joburg CBD while mingling with the locals and for an escape from the city vibe take a drive out to Harties for a breather and enjoy a more rural, farming touch.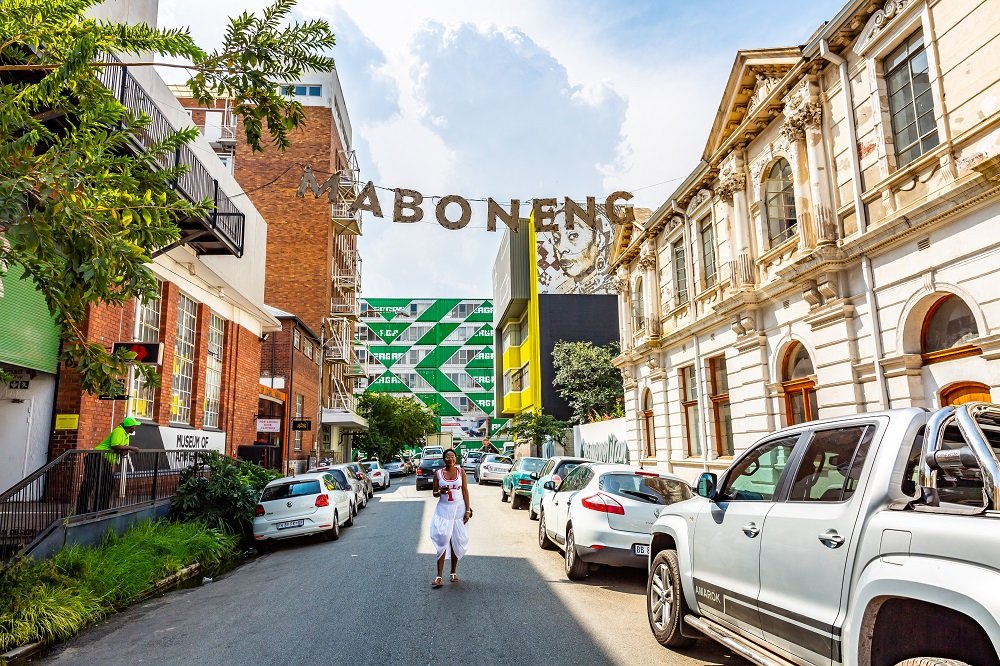 One thing no one would expect to hear about Joburg?
That you can walk from 1 Fox Street all the way to Gandhi Square without fear and soon, once the redevelopment is finished, you'll be able to keep going all the way to Maboneng. 

Favourite restaurant?
Wok & Roll at The Marc in Sandton. It's well situated and not overcrowded.

Where would you recommend for a first date in Joburg?
The Marabi Club. It's a classy place in the middle of chaos.

Favourite bar or afterwork hangout? 
The Sky Bar on the top floor of the Holiday Inn Sandton. It's discreet with a beautiful view.

Favourite place to shop?
Oriental Plaza in Fordsburg. There's always opportunity for bargaining.

Favourite place to relax?
Zoo Lake. There's space for everything. You can walk, bike, picnic, have lunch at the restaurant and rent a rowing boat.

The most underrated Joburg sight or experience?
Where else to learn about the story of jazz than in Jozi? Definitely the Trevor Huddleston Memorial centre and Sophiatown The Mix in Sophiatown.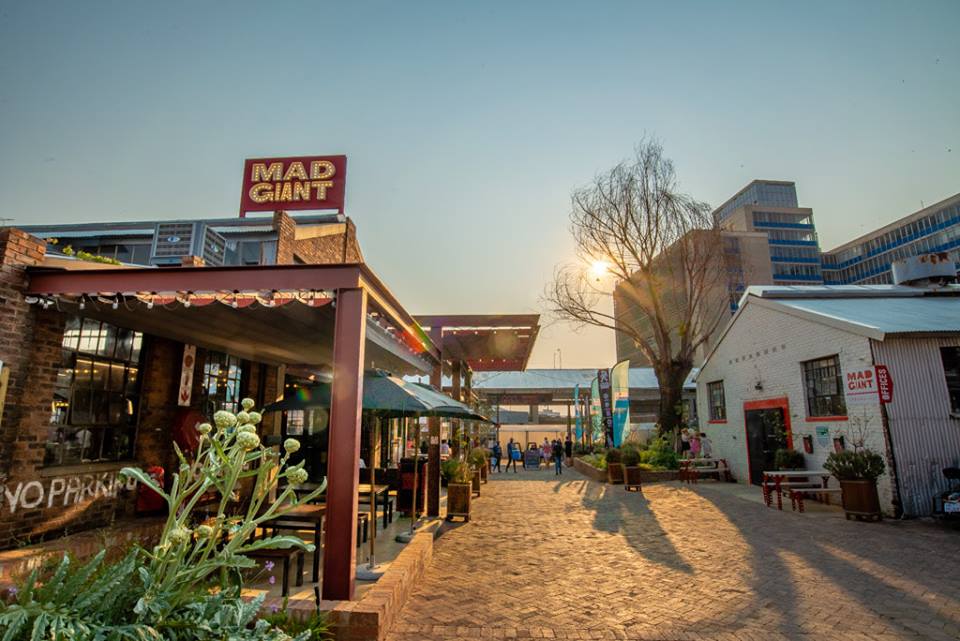 How would you spend your perfect day in Joburg?
Waking up in white perfumed linen and then breakfast at the Bryanston Organic Market with time engage with the crafters and buy some authentic pieces. After that head to the Mad Giant brewery in town for some fine food and drinks and then finish with a play at the Market Theatre.

If I could buy any Joburg building...
I would buy the Carlton Centre. So much history and potential in the middle of the city.
 
Best things about Joburg?
The city is alive even when it seems quiet. 

Worst things about Joburg?
The gap between extreme wealth and poverty is scary.

Favourite Joburg person?
All the people who keep Jozi on the tourism map. It takes passion, knowledge and courage to stand and succeed against the odds.

What makes someone a Joburger?
A Joburger is awake, bold and ready to get it.

If you didn't live in Joburg where would you like to live?
I'd probably be farming near the coast. I love nature!

Joburg in three words: Vibrant, Diverse, Thrilling.

Oembotu Travel / The Joburg Squirrel offers mini-bus and chauffeur services, concierge services, personalised tours of the city, tours to tourist destinations across Joburg and Gauteng as well as transfers to the Kruger National Park and Pilanesberg. All vehicles are equipped with wifi and translators are available upon request. Find out more and book at oembotutravel.co.za.