In our #MyJoburg series, we speak to people that add something unique to Joburg's creative mix, and get the lowdown on what enthrals them about this city. 

Hector Mgiba, better known as Xquizified, is a cultural curator and storyteller who is passionate about the City of Johannesburg and its creative culture. His work is led by a drive to create platforms and safe spaces for young people to engage in their passions and to pioneer a culture of thriving artists in Johannesburg. He hosts a regular stand up poetry series called World of Words. Follow W.o.W on Instagram for their upcoming events.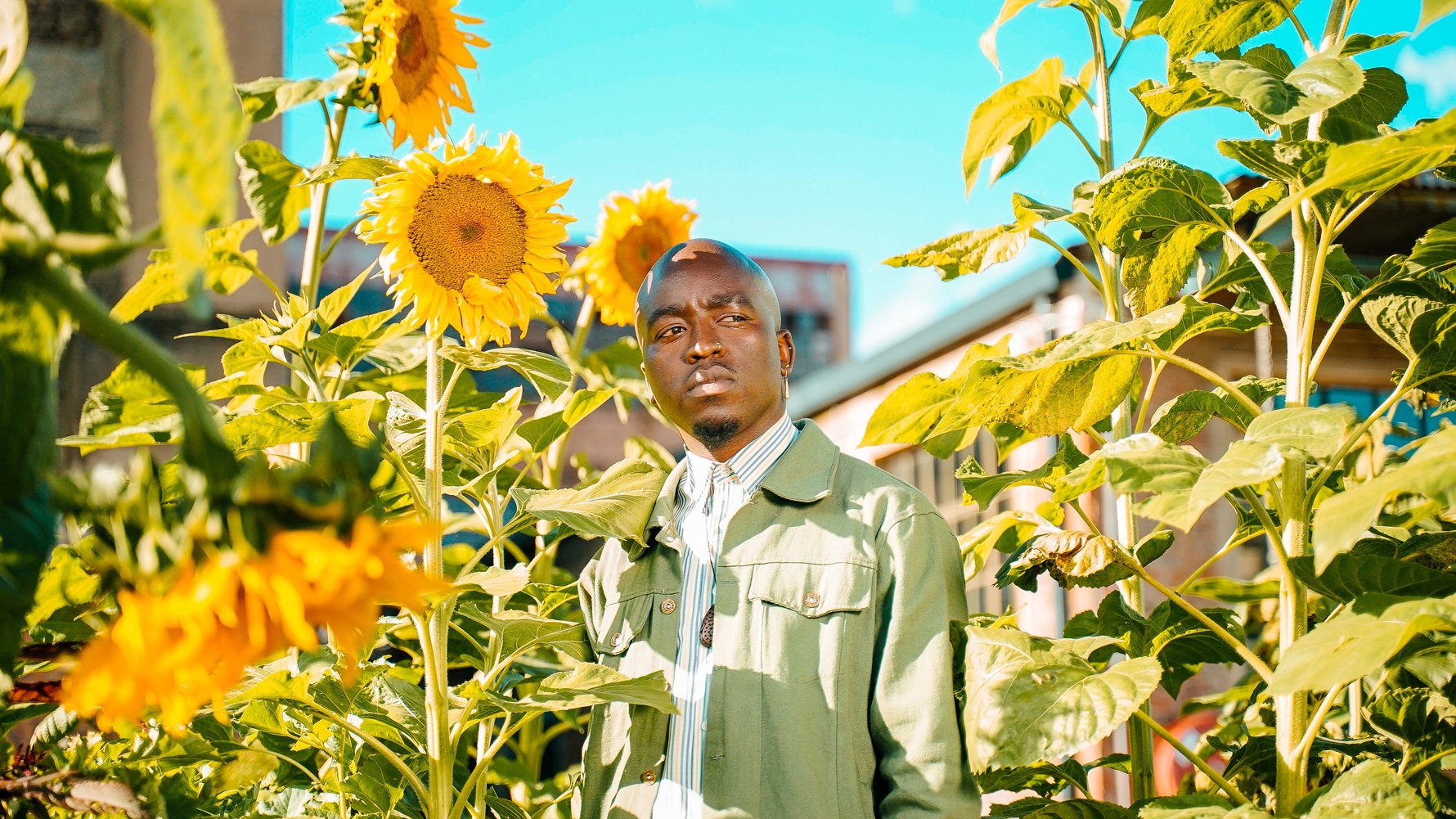 Tell us why you started World of Words?
Because there was a need to create a safe space for young people to heal, network and cultivate their talents.

What drew you to poetry? 
I'd like to state that I highly believe that Art is a form of healing, and doing what you love is a form of prayer. Poetry is one of the most ancient and raw art forms, it has proven to be a flexible and powerful tool to drive change on some of the social issues I tackle in our society. As ancient as the art form may be, I have for the longest time felt like it has been neglected hence I got drawn to be intentional with placing poetry in unconventional spaces.

What's the first poem you remember reading or hearing, and how did it make you feel? 
The first poem I found compelling was by a friend and co founder of W.o.W Thuthukani Myeza. He has a poem titled "Mathambo" which translates to bones. He performed and won the title of South Africa's national poet at the current state of poetry event in 2018 or maybe 2019.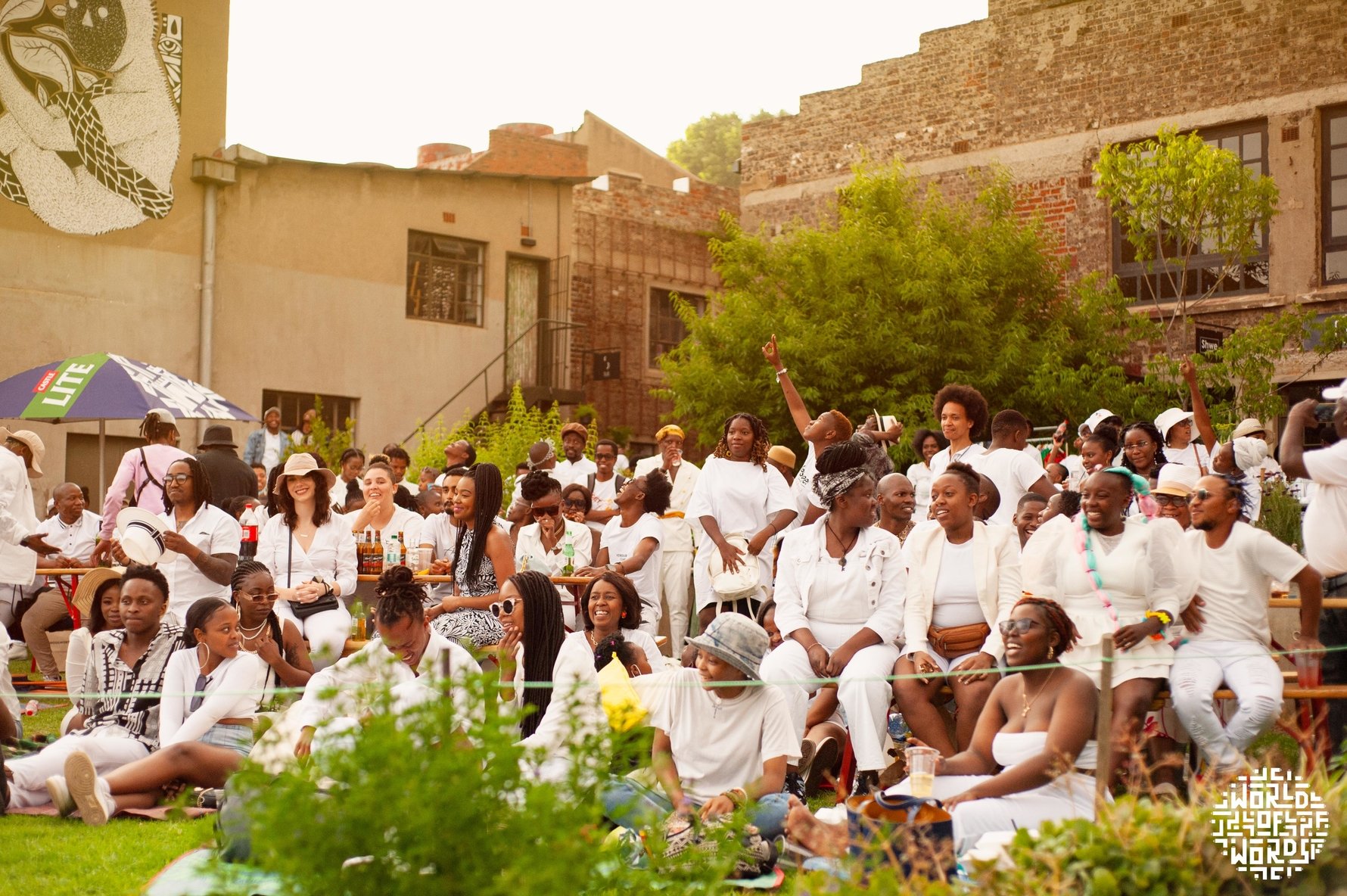 Why do you think it's important to gather for poetry? 
I've seen poetry bring people of different generations and backgrounds together, unlike other Art forms or genres it truly has the power to unify people. Unity is what I preach, poetry is the word and word is bond.
 
"I'd like to state that I highly believe that Art is a form of healing, and doing what you love is a form of prayer."

Poet, host, guide, creative – how would you define what you do? 
Culture curator is what I'd like to be defined as. I feel it embodies everything I am and doesn't put me in a box. I'm a multidisciplinary creative and so much more. An experience architect is what I do, I paint spaces with energy.

What excites you most about the work you do?
What excites me the most is the fact that I'm constantly on an adventure, meeting different people, learning and exploring the world. One day I'm leading a tour of my community, on another, I'm facilitating a dialogue session or workshop.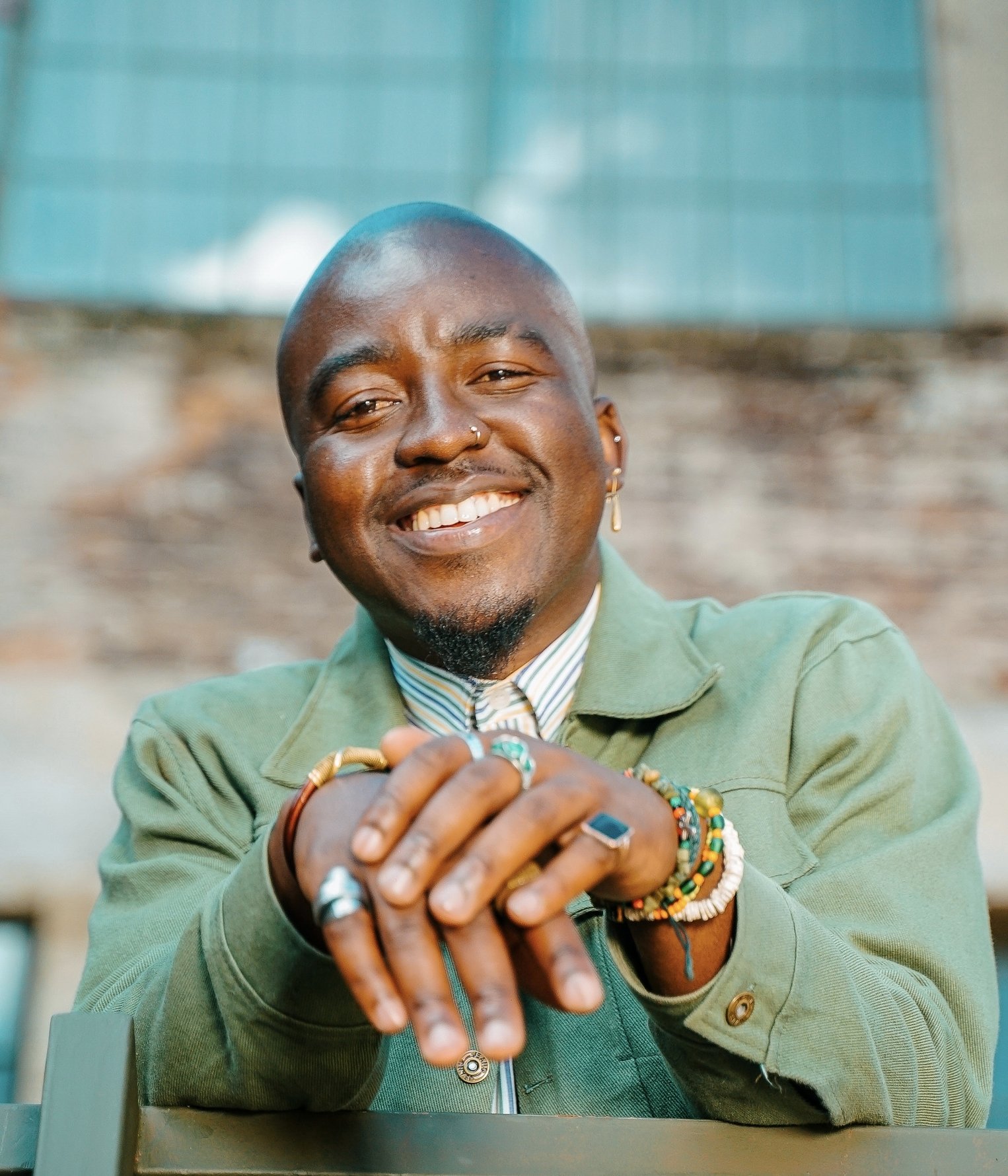 How has your background influenced the work you do today?
Having experienced village life from Bushbuckridge, Mpumalanga and then moving to the city has greatly influenced the being I am and the stories I tell. Through my work, I use my personal story of resilience, integrity and how I used art to overcome some of the challenges I've faced. To be able to help the next person I need to be able to help myself, to cultivate a culture of thriving artists, I too have to thrive.

Why have you chosen to focus your work on young people?
Young people face a lot of challenges today and have very little access to spaces and people willing to help. Doing my bit to liberate the youth is essential as the youth are the future of our country.

What new creative project are you working on now or planning to start? 
Since the pandemic, I've been working on starting a podcast For the Culture. It's something I'm very excited about and will be launching soon. Currently, I am a curator of a platform called a portal, which is the first in South Africa. It's a digital immersive experience which connects people globally to strengthen human connection, through dialogues, music and art sessions. There are over 25 portals around the world and one of them is located in Johannesburg South Africa at Victoria Yards. If you reading this, this is my invitation for you to come to experience it.
"The city of Johannesburg is filled with change makers."

What do the words 'exquisite' and 'verified' mean to you? 
Exquisite is a word I believe best describes my being, verified means I accurately show up as my most authentic self. Those two words combined make up Xquizified which I gave it the definition "Verified that it's real, Dope enough that it needs to be seen or heard." It's an adjective to describe something that is exquisitely fresh, it also happens to be the name of my company.

What are the most important entrepreneurial lessons you've had to learn? 
Soft skills! I read somewhere that "Your talent gets you in the room, soft skills keep you in the room". Being able to work with different people is somewhat of a superpower that is unlocked by soft skills. What are soft skills you may ask: time management, conflict resolution, emotional intelligence, goal setting, teamwork, and communication just to name a few.

Home is...
Home is where I feel safe and encouraged to be my most authentic self.

Your favourite Joburg suburb, and why you choose it?
Most residential areas around the Joburg CBD are my favourite. Specifically my Makers Valley neighbourhood on the Eastern side of the CBD. It is my favourite because it's the heart of social and creative enterprises where we are cultivating a wellbeing economy. I really love how diverse, cultured and solution-orientated the people are. We also experience some of the best sunset views of Jozi.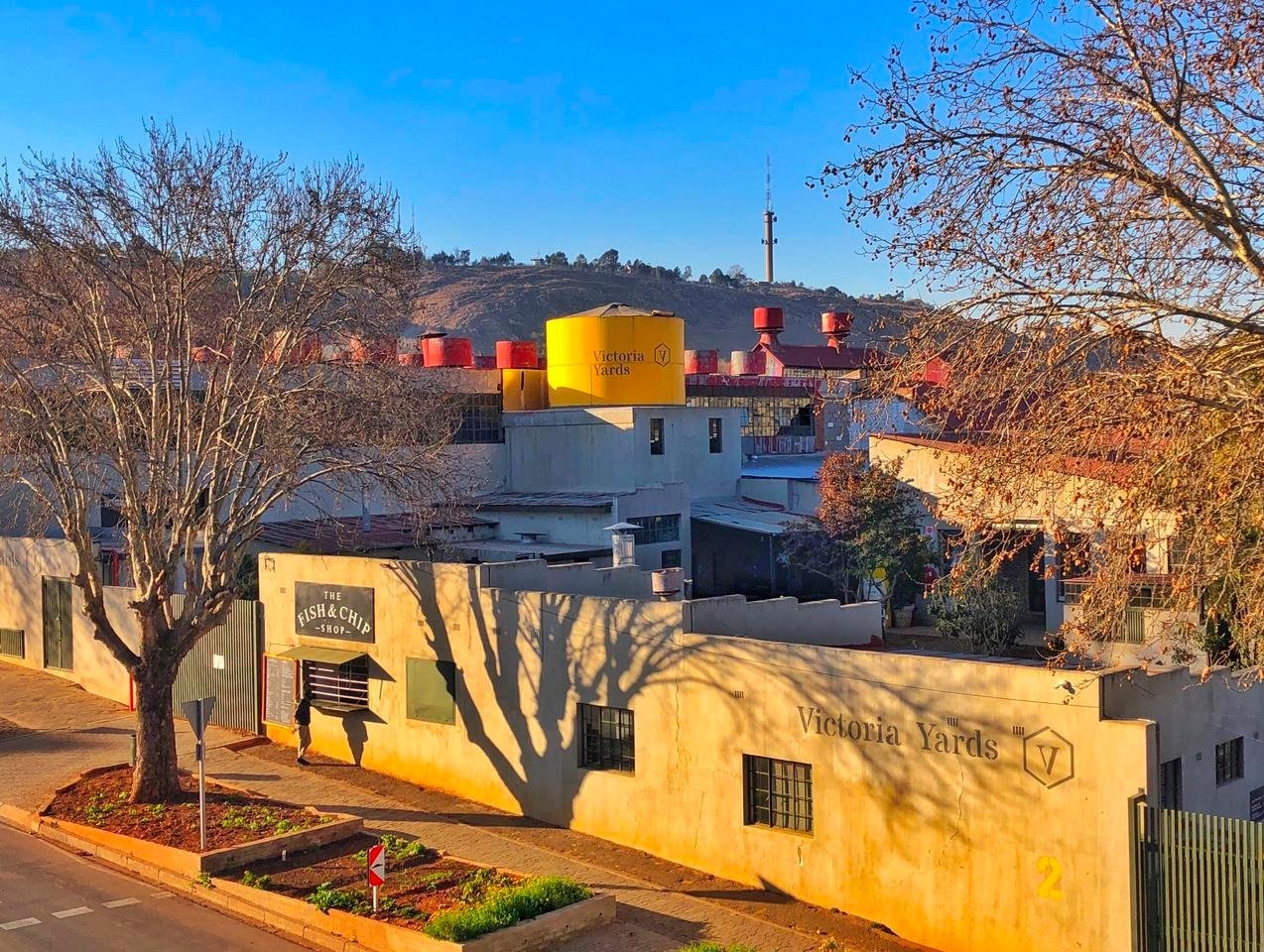 What 3 things should a visitor not leave Joburg without seeing or experiencing?
One definitely has to experience Kwa Mai Mai market, secondly a visit to Constitution Hill, and lastly a Victoria Yards (Makers Valley) experience guided by yours Truly Xquizified.

What's the one thing no one would expect to hear about Joburg?
The city of Johannesburg is filled with change makers.

The most underrated Joburg sight or experience?
I love food and feel like the food experiences are underrated. There is so much potential to explore with food experiences in the city.

Favourite restaurant or cafe, and why?
Breezeblock Cafè located in Brixton has become my favourite spot. They serve delicious food and have amazing customer service. What I love most is how they hold space for creatives through their Lapa residency programs with Goethe Institut.

The most memorable meal you have eaten in Joburg?
Yo this is a hard one! I'll mention two. The traditional Ethiopian dish served at Little Addis, the fact that you share a platter and eat with your hands made the experience so rich for me.

The second one I don't recall what the meal was exactly but it was amazing. Food I love you is an occasional experiential food spot now located at Constitution Hill, I attended an event where they were catering and the food really blew me way, it was predominantly vegetables and salads, and since then I started exploring the concept or rather lifestyle of a flexitarian.

If you could buy one Joburg building which would it be?
The iconic late-Victorian style Standard Bank building that features ornate sculptures and unique stonework on Commissioner Street in Marshalltown.

Favourite way to spend a weekend in Joburg?
Exploring is my favourite thing to do in Joburg. As small as the city may seem there is always something to discover, some cool people to meet.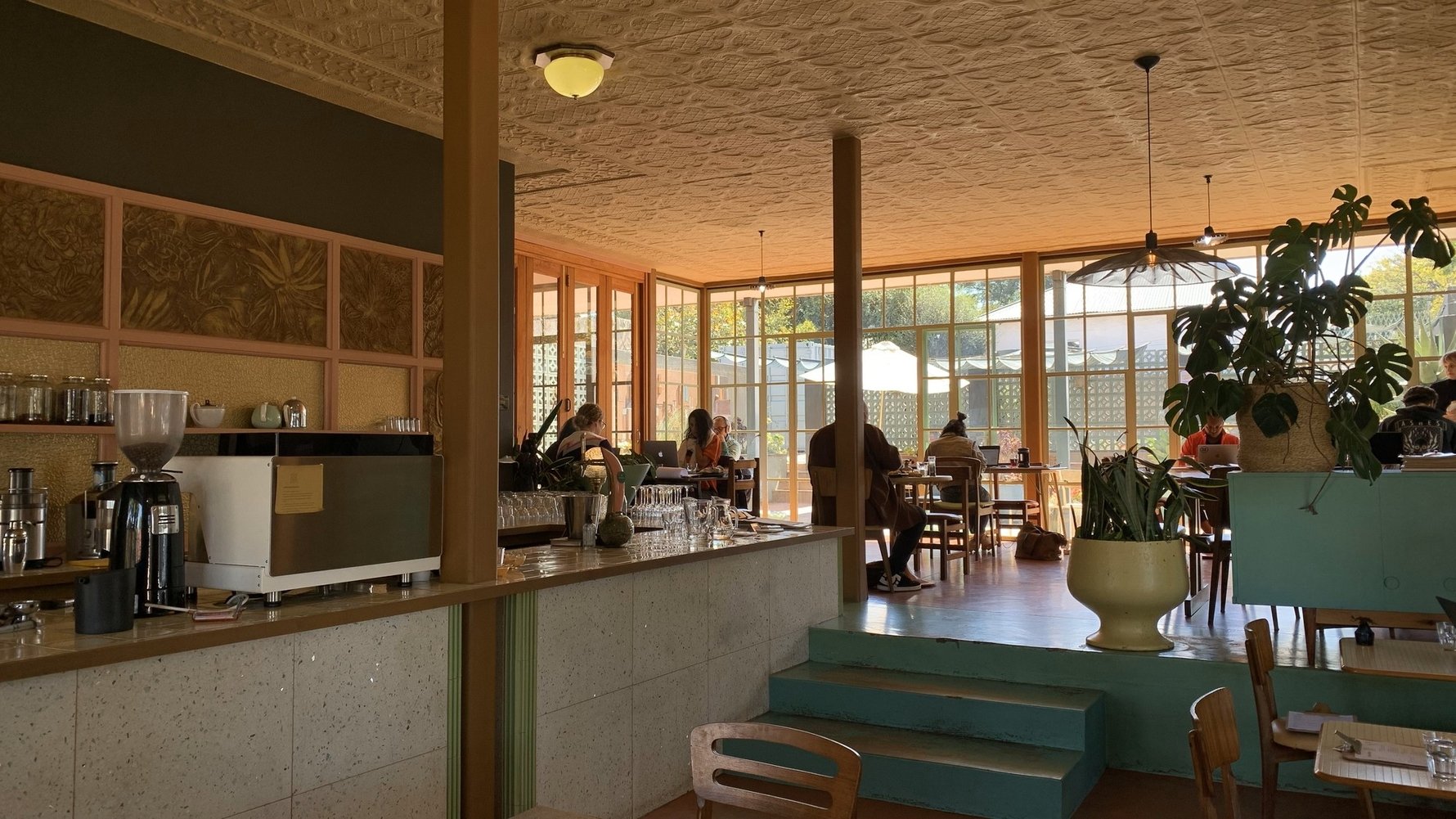 Favourite Joburg brand, and why?
Tshepo. I've had the privilege of witnessing the brand grow from strength to strength. I love how they are focused on delivering world-class quality clothing at a steady and composed pace.

On a weekend in Joburg you'll find me...
Exploring and supporting the cultural scene, looking for hidden gems, spaces to eat, chill or maybe see art or a live band.

What makes someone a Joburger?
Someone with a go-getter attitude and an ability to understand the different lifestyles within the city.

What do you love most about Joburg?
I really like the energy the City holds. It's a bit hard to explain when I say energy though. It's how all different parts of the city come together to make up the city. From informal traders, to the taxi industry and how it functions.

What do you least like about Joburg?
The parts that don't function too well around the city such as poor service delivery or rather lack of it, potholes, load shedding and the overall lack of cleanliness of the city annoy me the most.

Your number one tip for a first-time visitor to Joburg?
Not everyone is your friend but also not everyone is your enemy.

What's happening in Joburg right now that you think everyone should know about?
The Creative Uprising movement happening at Constitutional Hill is revolutionary. Watch this space.

Three words that describe this city.
Resilient, beautiful and rising.

Check out our previous #MyJoburg interview with photographer Caroline Suzman or more insights into the city.