The opening of any Luke Dale Roberts restaurant is an occasion, and the announcement in the winter of 2021 that Cape Town's most awarded chef was moving his The Shortmarket Club to Joburg created a stir.

This is the first permanent restaurant for Luke Dale Roberts, a co-owner in this venture in Joburg. He has previously been involved in pop-ups including the highly successful launch of Marabi Club at Hallmark House some time ago. Even so the chef has left his mark in kitchens across the country, having inspired and trained many young chefs to pursue their dreams. It's a mark of distinction to have worked under his guidance.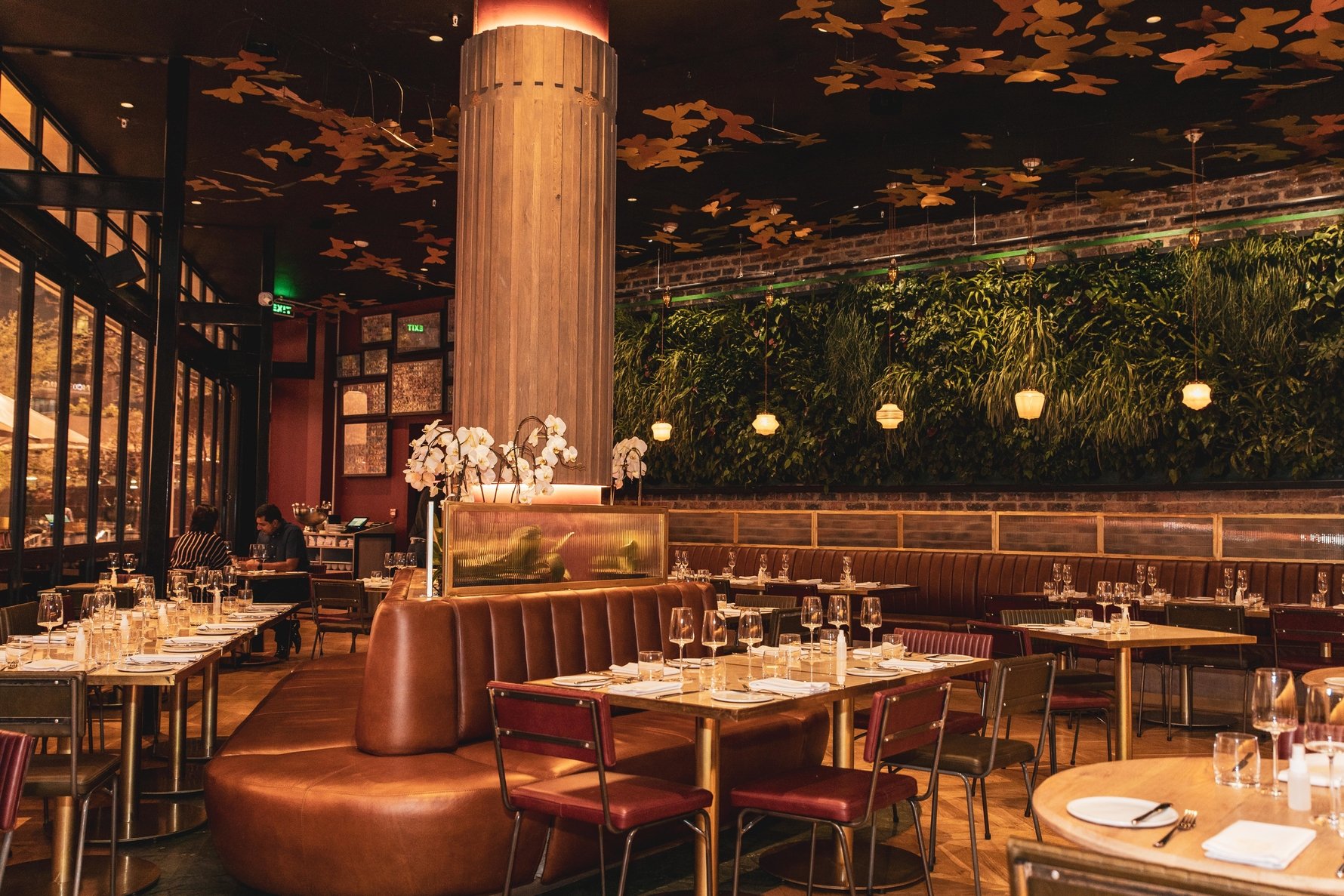 Luke Dale Roberts resides in Cape Town and travels between the two cities, but with a second restaurant to open in Joburg in 2022, he may be spending more time away from the sea. 

The Shortmarket Club is comparatively less formal than the Cape Town original, but no less indulgent. This is Joburg – so the mood is different, and the crowd super lively and local. The Shortmarket Club is located at Oxford Parks, a new precinct between Rosebank and Dunkeld along Oxford Road. On arrival you'll be confronted by a tall pink door, generally closed, and a clipboard for locating your reservation. The inside tables all require a reservation but tables set out on the deck in fine weather can accommodate some walk-ins. No guarantees though.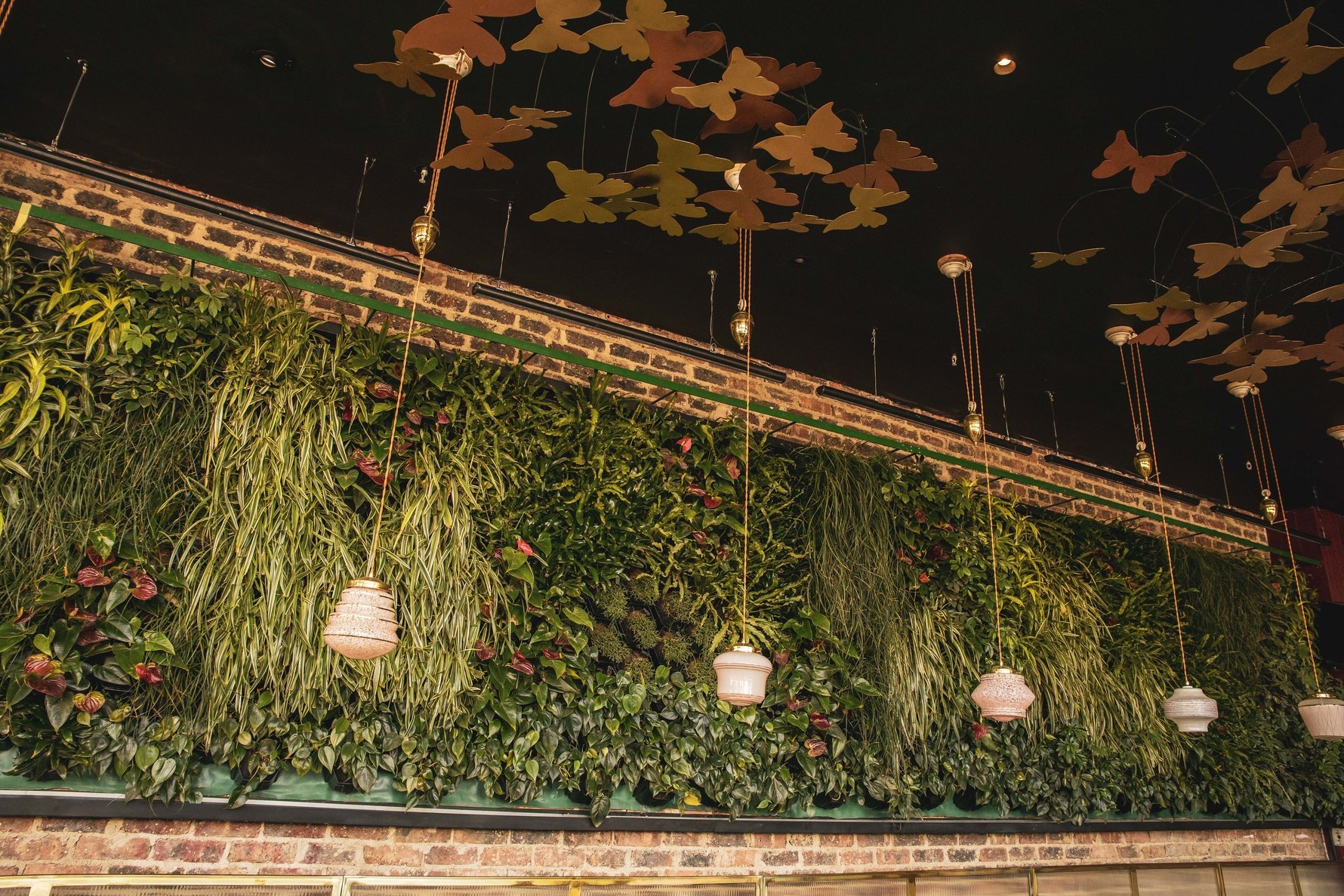 Once inside there appears to be a small army of waitstaff, and you'll be ushered to your table. Above you is a flutter of decorative butterflies. The walls are verdant – this was after all the former home of The Greenhouse restaurant that was insta-famous for its vertical gardens. Seating is mixed with tables and banquettes, and one side of the restaurant is open entirely to the outdoor deck, particularly nice and breezy in this age when we have become hyper-aware of personal space. 

There's a signature cocktail menu of course – and on both occasions, we visited we found the wait staff had some great recommendations. This being a transport from Cape Town, of course extra care has been taken with the wine list – it's worth consulting the sommelier. 

The dishes require an adventurous palate – nothing on the menu is run of the mill. This is global cuisine, taking classic dishes and adding a modern touch. And where Luke Dale Roberts goes, Asian inspiration follows. As head Chef Taryn Smit commented when the restaurant opened: "With an Asian twist, my aim is to make simple food taste complex and intricate".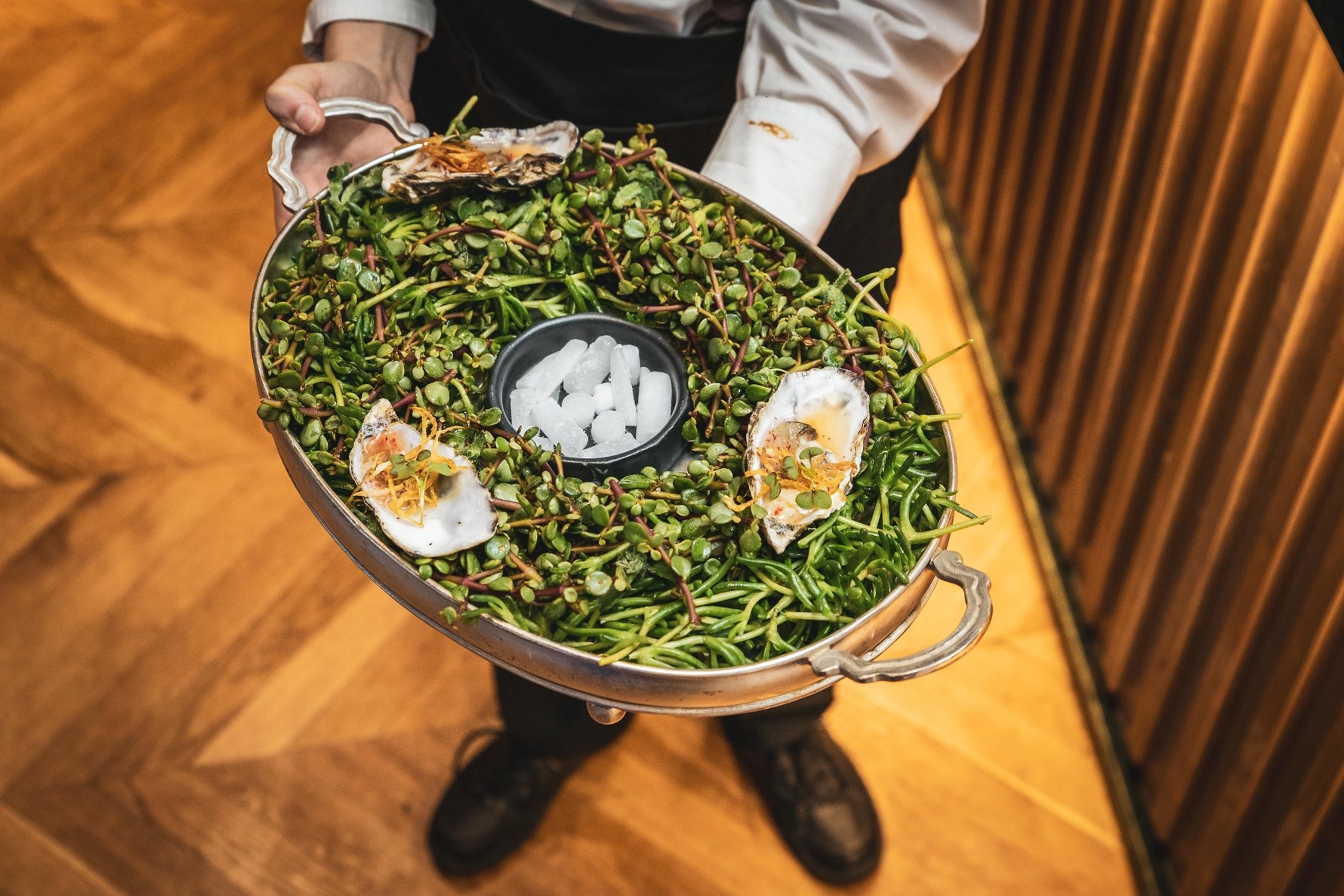 The Shortmarket Club is a treat. From the polished and friendly service to the flair with which dishes are presented, it's the kind of place to go when your tastebuds are craving something beyond the ordinary. The menu is compact – so we strongly recommend checking it out before arriving. 

If you are an oyster fan, don't hesitate to order a platter (p.s if you're on a tight budget, this is not the stop for you!). The accompaniments are bold and original in flavour (a nice change from bottled Tabasco) and the serving of the dish, with a verdant platter swirling with dry ice, is quite flamboyantly fun. Another standout on the starter menu is the Japanese pancake – a light as a feather egg pancake dressed with small nuggets of crispy calamari, burnt honey glaze and citrusy yuzu. It's a taste sensation. We also enjoyed the tangy miso verjuice beef tataki with crispy shallots. Texture is a big part of the food experience here, crispy touches that add a zing of flavour to just about every dish.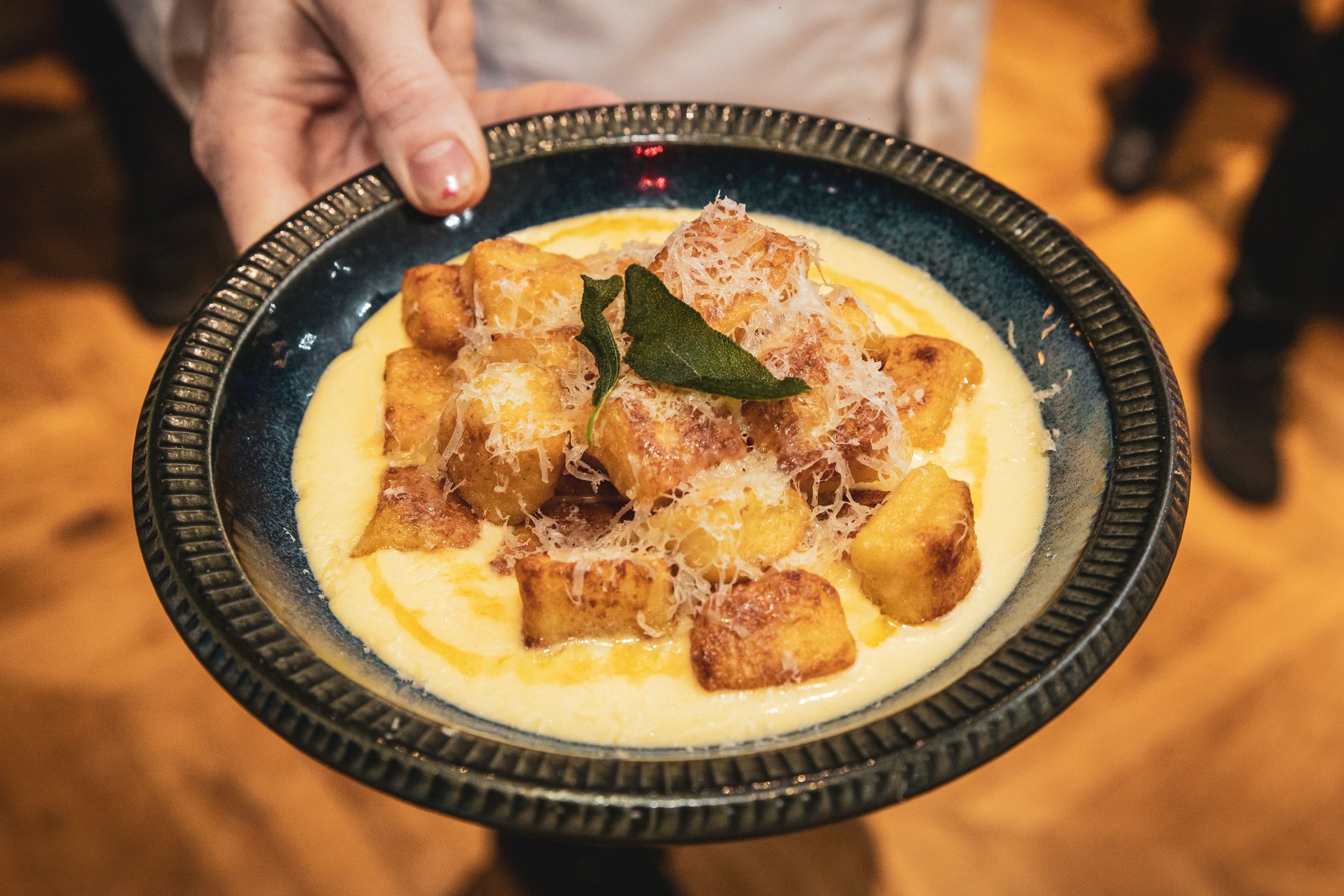 The Shortmarket Club is big on flavours. We also tried the linefish of the day (which never sounds like the most exciting choice) and were forced to share tastes with our table of this fish dish with its rich chilli sambal and peach salad. The pan-fried gnocchi was also a sensation. Of course this being Joburg – a city where people love to eat meat – you'll find choice cuts on the grill that include Wagyu and lamb rack. And if you're wondering, those duck fat roasted potatoes go with anything. 

We would like to recommend the desserts but have to admit that on both visits with friends we decided to share lots of dishes and had a taste for the savoury rather than sweet. It's a good reason to return. 

BOOKING Advance booking is highly recommended, especially for dining in the evening. Bookings can be made online at theshortmarketclub.co.za. Last-minute walk-ins are sometimes available on the deck (weather dependent) and you may also find more availability at lunchtime. For the best choice of available times we recommend booking at least a week in advance.