Rosebank's location – between the historic city centre, Sandton's central business district and the leafy 'parks' suburb – isn't the only reason that this cool neighbourhood is one of Joburg's most popular. Rosebank is also an art, shopping and dining capital. A popular place to be whether you're local or in town for business or leisure. 

Art is a big Rosebank attraction, with many of South Africa's top contemporary galleries based here. There's also an enticing dining scene, bolstered by top chefs the likes of David Higgs and Luke Dale Roberts who have made the neighbourhood their base. Naturally, when these two attractions – art and food – come together you get some very good-looking restaurants.

GET THERE WITH GAUTRAIN All of the following restaurants lie within a ten-minute (or less) walk from the Rosebank Gautrain station. See gautrain.co.za for the latest train times.

Here's the rundown: 
Ethos
This chic contemporary restaurant in Rosebank's new Oxford Parks development offers Greek-influenced Mediterranean cuisine with a menu co-created in partnership with top chef Luke Dale Roberts. The interiors are a soothing mix of shades of cream and white, natural blond wood, marble, and ceramics, all beautifully lit and spilling out onto a wide pedestrianised walkway. For appetisers there are oysters, and when it comes to the extensive wine list the sky's the limit with an enviable range of very exclusive bottles plus more entry range wines by the glass.
Where: Oxford Parks, Cnr Eastwood Rd and Parks Blvd, Rosebank, tel. +27 10 446 9906.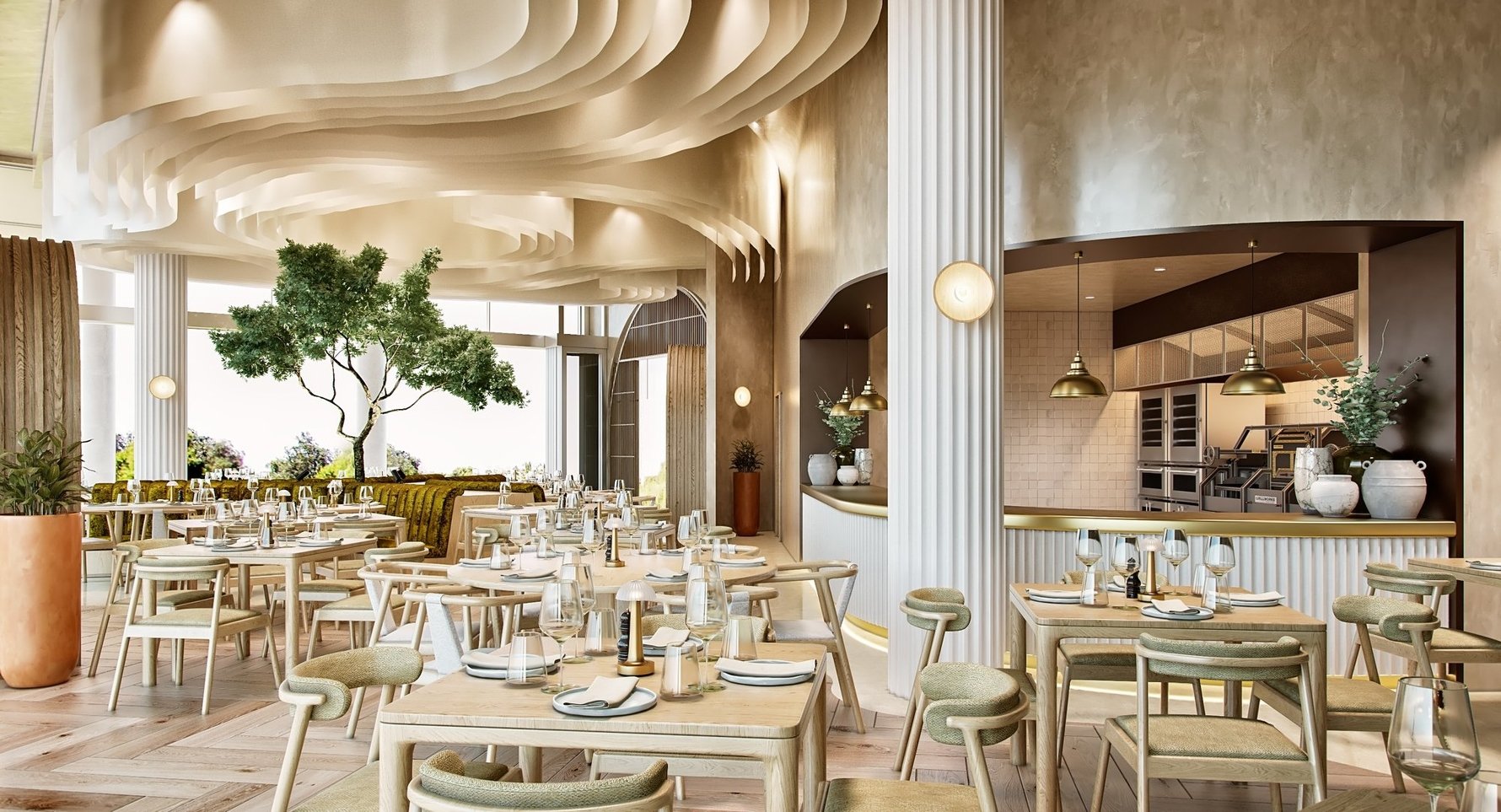 The Shortmarket Club
The opening of any Luke Dale Roberts restaurant is an occasion, and the announcement in the winter of 2021 that Cape Town's most awarded chef was moving his The Shortmarket Club to Joburg created a stir. Luke Dale Roberts' first permanent restaurant in Joburg, The Shortmarket Club, is comparatively less formal than the Cape Town original but no less indulgent. Fine dining small plates and an Asian-influenced menu, with some decadent seafood platters and fantastic cocktails, are a hallmark. When it comes to the decor, the impressive feature garden walls earn The Shortmarket Club plenty of style points.
Where: Oxford Parks, entrance at 199 Oxford Rd, Rosebank, tel. +27 82 409 5757.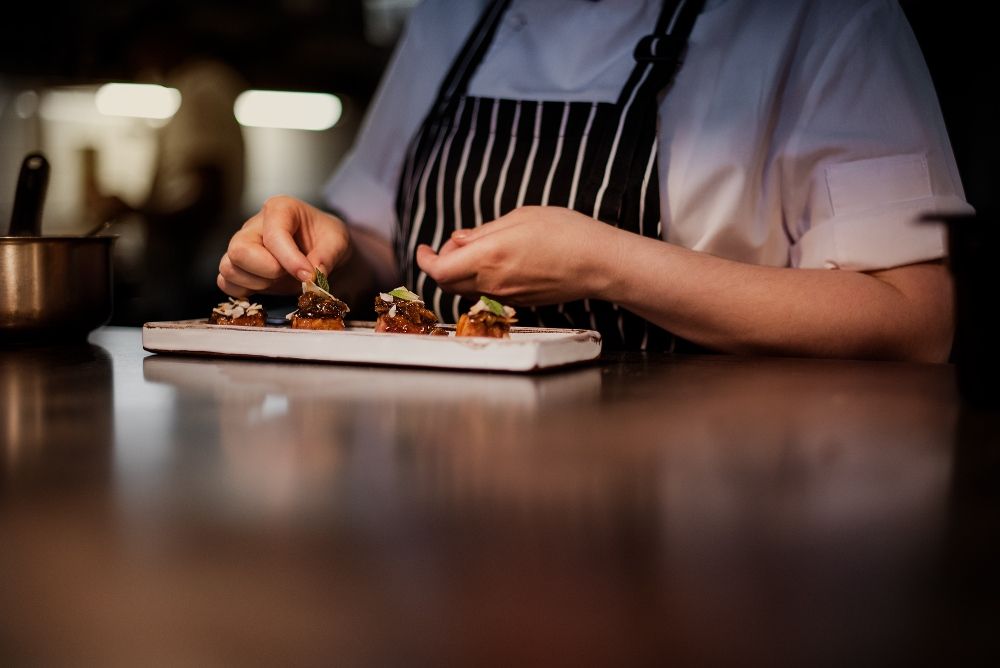 Opened in August 2021, the Radisson RED Rosebank hotel is the second Radisson RED property to launch in Africa (with the first being at Cape Town's V&A Waterfront). The brand is known for its cool and creative aesthetic designed to appeal to young and outgoing travellers and a signature feature is always the rooftop bar. This rooftop bar is the kind of spot that you will find hard to leave. Saturday afternoon it's all good tunes and cocktails as you nestle into comfy seating at the poolside and watch the sun sink over the suburbs. You can see the great tree expanse of Joburg, your view uninterrupted and stretching all the way to Northcliff ridge. It's quite exceptional.   
Where: Radisson Red Rosebank, Oxford Parks, (entrance on Rosebank Rd), Rosebank, tel. +27 10 023 3580.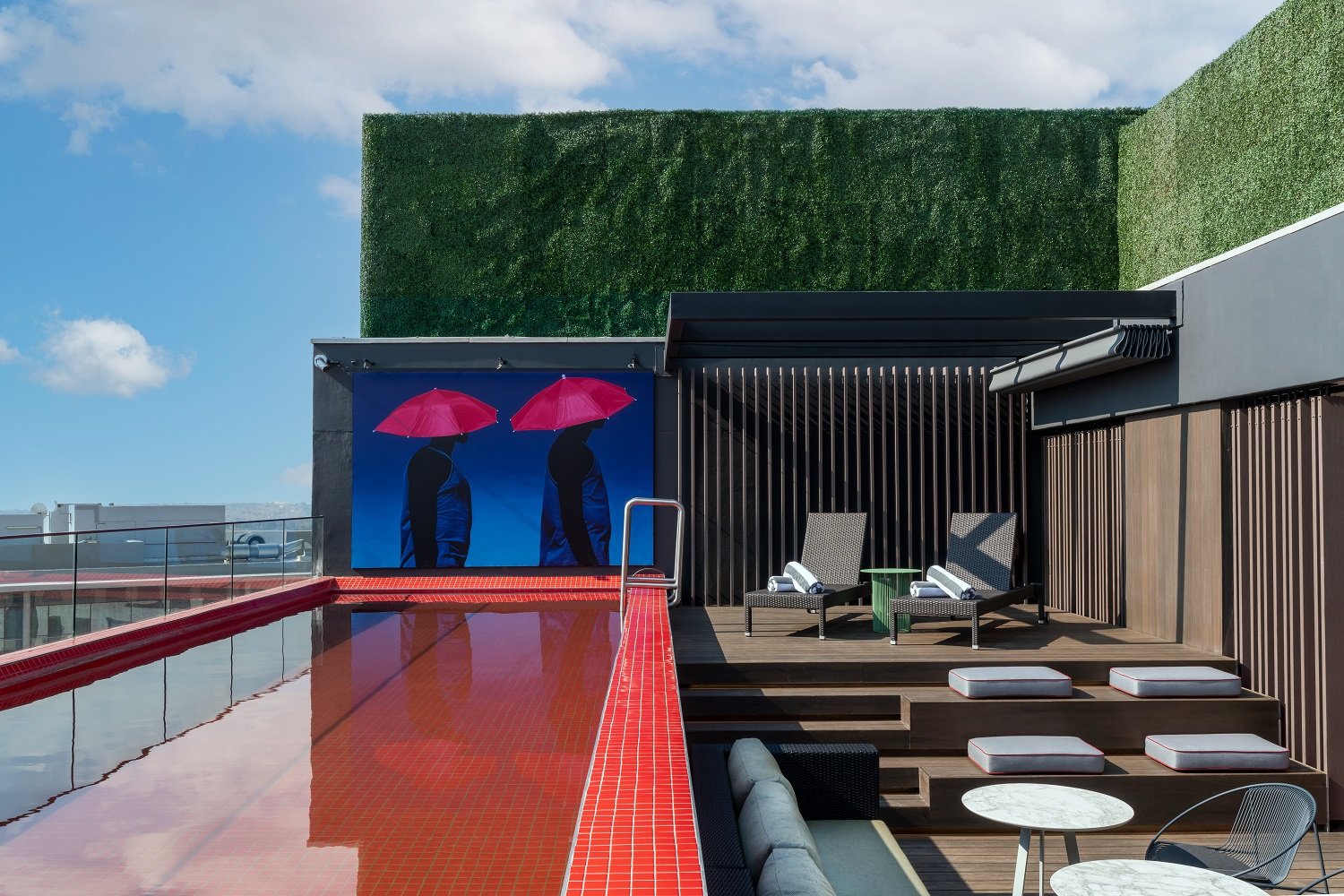 Proud Mary
This expansive bar and bistro (part of the new voco Hotel The Bank) has one of the sexiest bar counters in the neighbourhood and an impressive wine and cocktail menu to match. Describing itself as 'a modern eatery' the menu boasts an extensive breakfast and lunch selection, a 'seafood raw bar' (think oysters, ceviche, and sashimi), picanha steaks, salads, and a variety of small plates and 'cafe plates' – all exquisitely presented. The adjoining coffee bar serves a good brew too. The terrace is a prime people-watching territory and the facade opens onto the street, bringing in lots of light.
Where: The Bank, 26 Cradock Ave (cnr Tyrwhitt Ave), Rosebank, tel. +27 10 023 3316.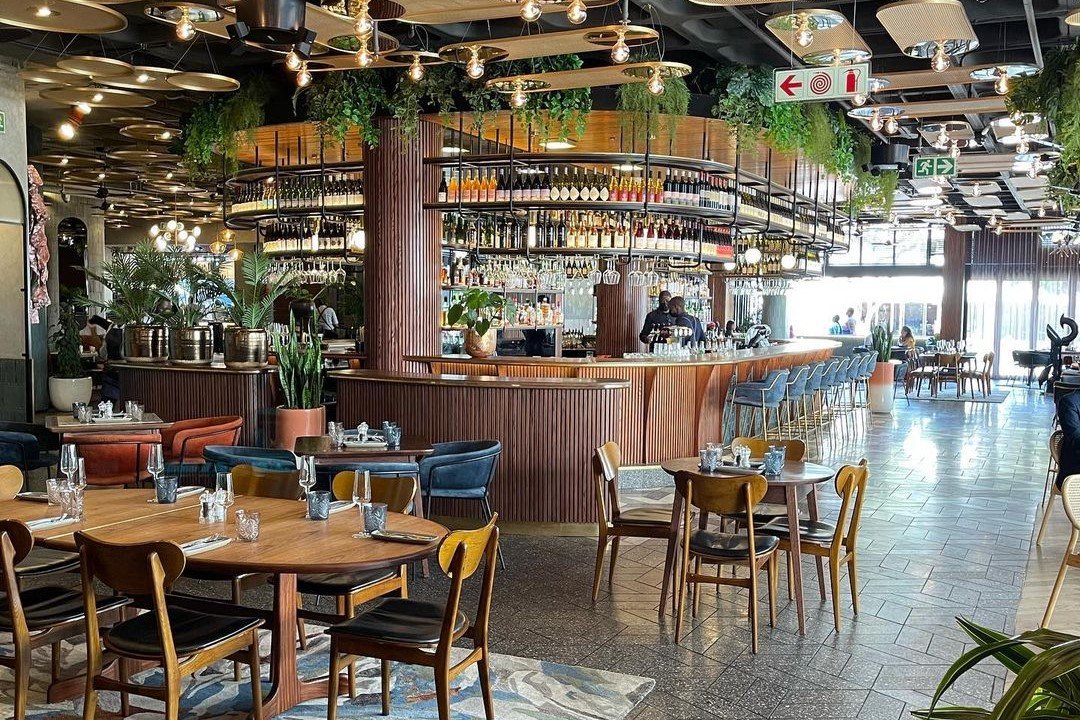 Part of the homegrown Momo Asian street food-inspired brand, Momo Kuro is the stand-out winner of the brand for its impressive location on the top floor of the iconic Trumpet building at Keyes Art Mile. The interiors tend towards dark and minimalist, all the better to enjoy the view. Arrive early and you'll be treated to an immense sunset view over Joburg's treeline. Entered via an unmarked stairwell the place has the feel of a secret destination. The menu specialises in bite-sized Asian street food such as filled bao buns, Korean fried chicken, and dim sum. Specialties here include Cheung Fun, a flattened rice noodle topped with fillings, and open Asian-style pancakes. The restaurant is unlicenced and has a "bring your own" policy.
Where: Keyes Art Mile Trumpet building, 21 Keyes Ave, Rosebank, tel. +27 10 594 5395.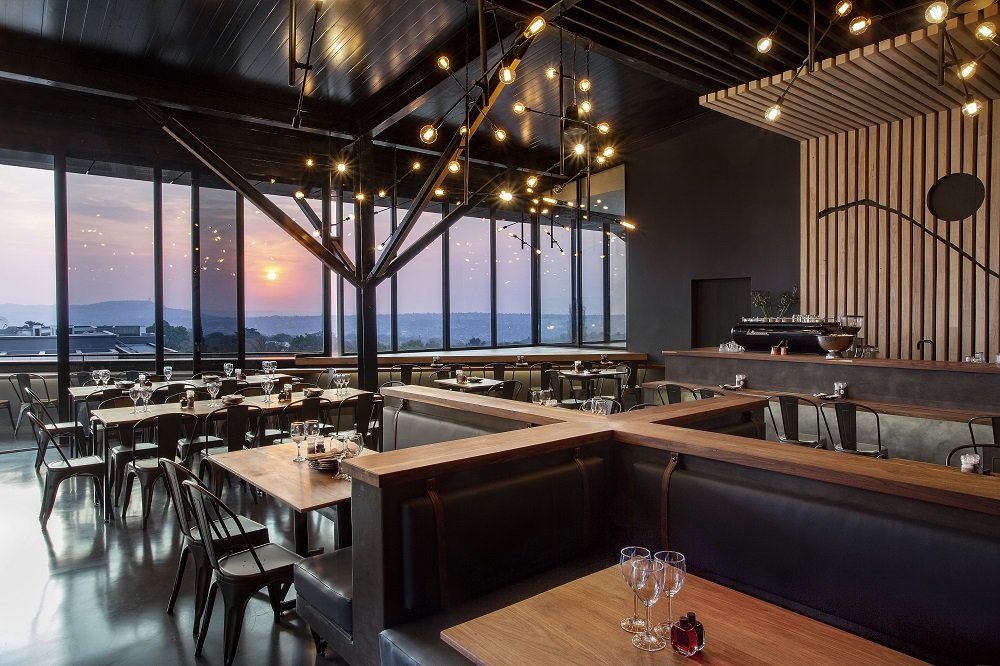 Meaning upside down, Sotto Sopra is an ode to mid-20th Century Italian design. A casual-luxe restaurant set over two levels with a counter overlooking the street, everywhere you look there are pops of bold colour, quirky pieces of modernist furniture, and unusual objects de art. The atmosphere feels both sophisticated and relaxed with a perfect location right in the middle of Keyes Art Mile's galleres. Enjoy a wide array of snack dishes that pair nicely with their cocktail menu, as well as the light and crispy pizzas and a rich pulled brisket tagliatelle ragu.
Where: Keyes Art Mile Trumpet building, 21 Keyes Ave, Rosebank, tel. +27 10 824 0777.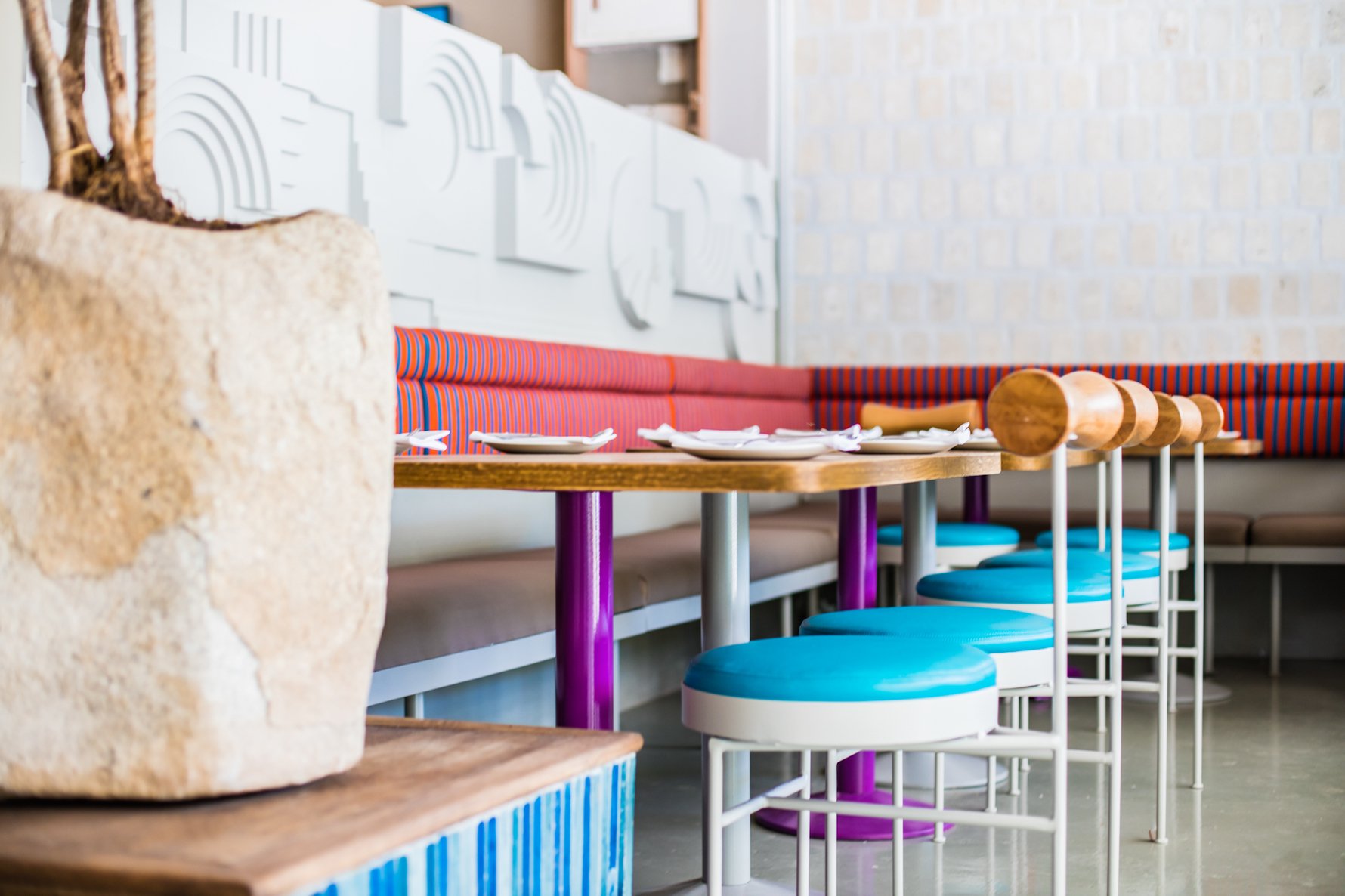 This buzzing 250-seater restaurant, with a lounge and bar separated by a gorgeous glass wine cellar, offers surprisingly intimate seating and a wraparound balcony with a view. Impressive artworks, a turquoise ceramic-tiled wall and light wooden floors give the impression of being suspended in a cabin in the sky and the rooftop lounge bar and terrace with views stretching out towards the Magaliesberg is the perfect place for sundowners. The heart of chef David Higgs's Rosebank rooftop restaurant is the live-fire grill in the open kitchen, the spectacular flames cooking up everything from meats and seafood to freshly baked bread.
Where: Keyes Art Mile Trumpet building, 21 Keyes Ave, Rosebank,  tel. +27 10 594 5550.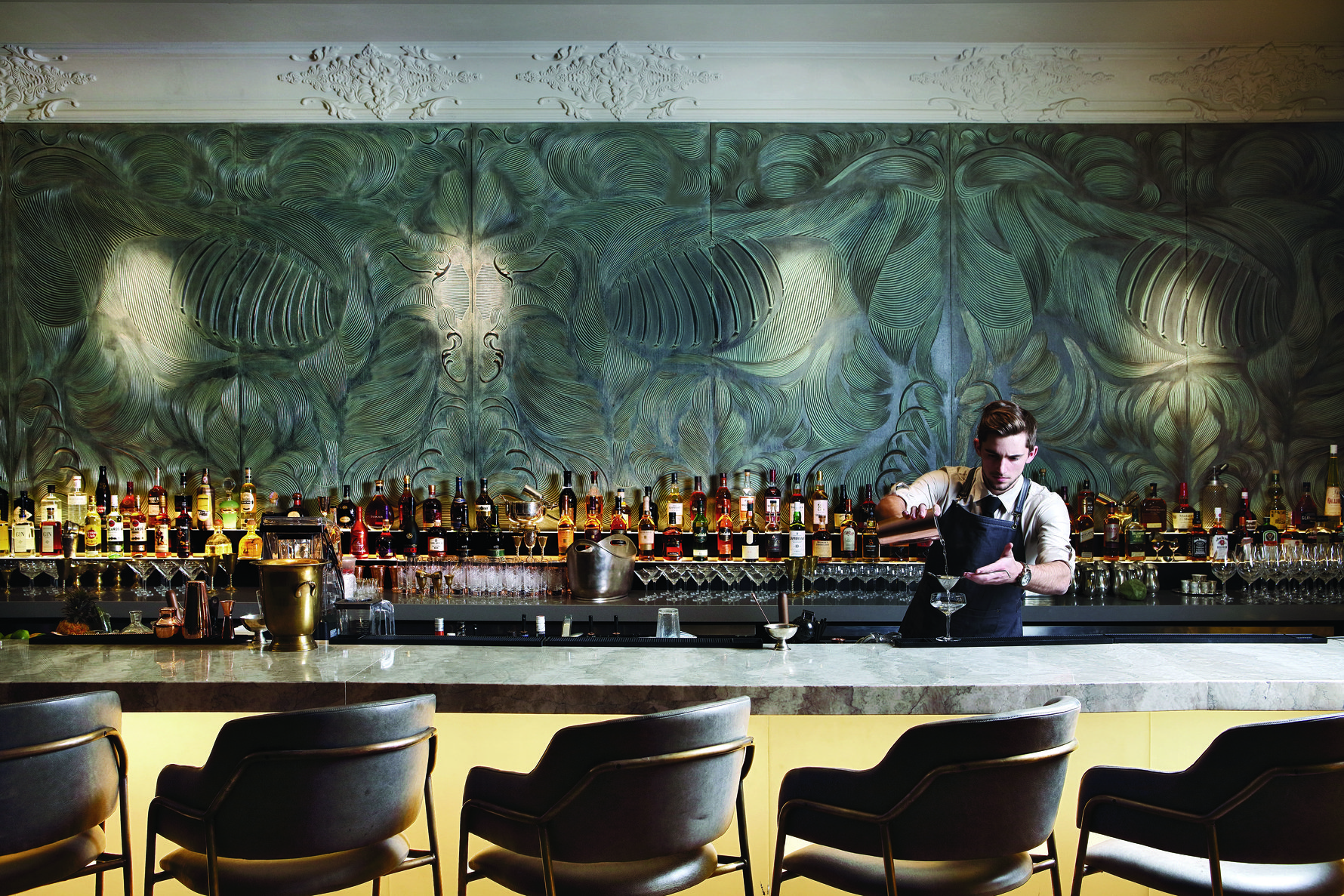 Sexy Mix Bar is located in the member's club Mesh at Keyes Art Mile, but open to all. The beautifully styled interior leads out onto a vibrant outdoor terrace, and is a great sundowner destination. Besides for great cocktails, a fine selection of drinks and an excellent food menu, Mix Bar is known for its innovative events calendar of special whisky tastings and interesting pairing evenings, so it's definitely worth joining the mailing list. The space is beautifully curated and filled with exceptional fine art pieces.
Where: Keyes Art Mile Trumpet building, 21 Keyes Ave, Rosebank, tel. +27 10 594 5545.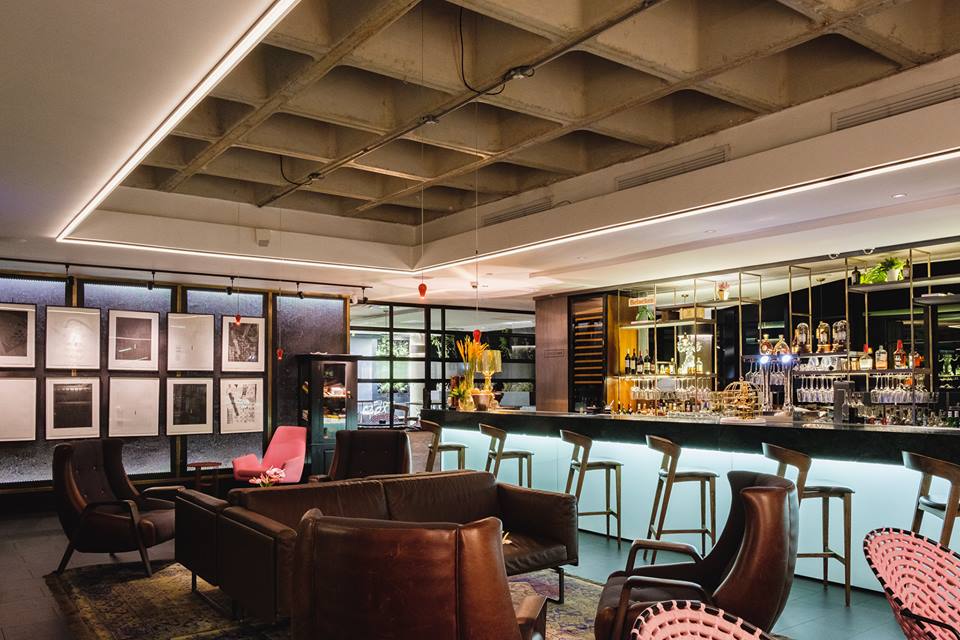 Tucked into Clico Hotel (located one block up Jellicoe Avenue from Keyes Art Mile) is Clico restaurant, a fine-dining destination that boasts some of the most peaceful surroundings in this often busy neighbourhood. The restaurant's setting is a minimalist double-volume glass structure that looks out onto a lush courtyard garden, making it an intimate dinner venue with low lighting, or a gloriously lit breakfast spot. You'll find flavoursome dishes using seasonal, locally sourced, and organic ingredients, a boutique wine menu, and charming service.
Where: Clico Boutique Hotel, 7 Sturdee Ave (cnr Jellicoe Ave), Rosebank, tel. +27 11 252 3300.