The stretch of Jan Smuts Avenue between the corner of Bolton Road and Wells Avenue in Parkwood is Joburg's Art Gallery Row, home to leading art galleries such as Goodman Gallery, David Krut Projects, Kim Sacks Gallery and Gallery 2. This area has also in recent years become a major dining hotspot with close to a dozen bars, cafes and restaurants that either open onto the street and spill out into hidden rear courtyards, bringing lots of life to what was once a rather run of the mill section of road. 

Whether you are looking for lunch after a spot of gallery hopping or a cool place to plan a night out, here's where to go.
Sin + Tax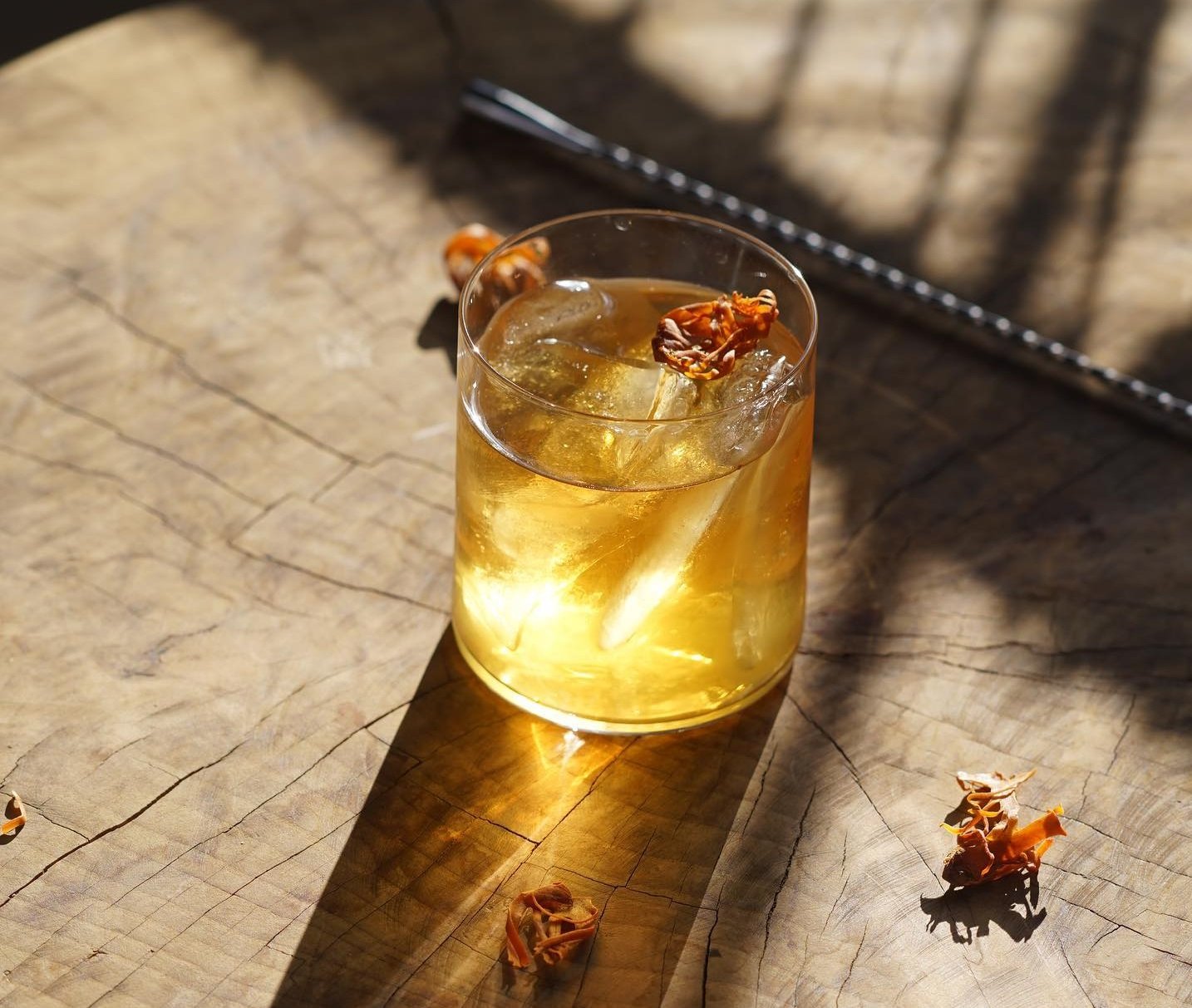 Joburg's original speakeasy mixologist-led cocktail bar, the award-winning Sin+Tax, has undergone a major transformation in 2021. After South Africa toiled under a long stint of actual prohibition in 2020, the idea of a 'secret' backroom bar with an entrance hidden behind a wall - well, it was all just a little strange after that! The new look Sin & Tax is less speakeasy and more cocktail yard, opening out into its own courtyard (hidden in a graffiti-strewn alley between Park Corner and the car park at the corner of Bolton Road). The bar still serves some of the most exclusive drinks in town and the themed menu changes with the seasons, meaning this is still a must-visit venue for mixology fans. 
Outdoor seating: Courtyard
Coalition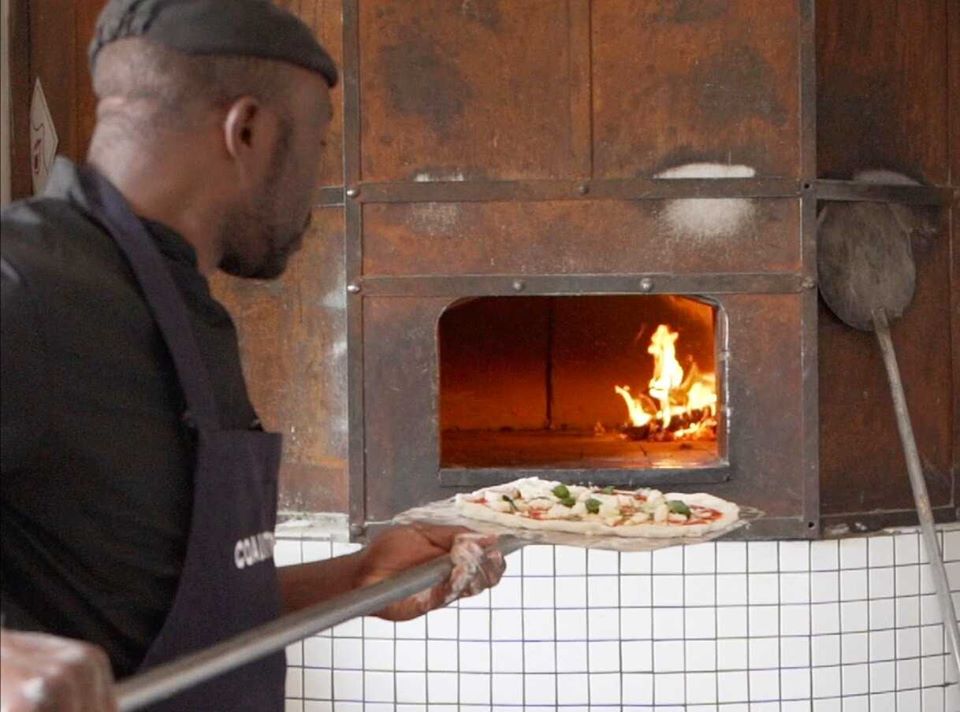 The pizza menu at Coalition stretches to just nine choices and offers vegetarians as many options as meat-eaters. The restaurant itself is just as small. Coalition's accomplished wood-fired pizzas are made according to authentic Neapolitan methods, best enjoyed with some wine from their reasonably priced selection of Italian-style South African wines. There's a handful of tables inside and a counter looking out over the street. A choice of tiramisu, affogato or panna cotta for dessert rounds out the menu. 
Bar Ber Black Sheep
You'll be hard-pressed to find a more fun and easy-going barbershop experience than this friendly barbershop-bar, with a great selection of cigars and whiskey thrown in for good measure too. Bar Ber Black Sheep's biggest attraction is their excellent shaves including a signature hot towel shave consisting of multiple hot and cold towels, double close shave plus a facial and mini face massage. And your shave can also of course be paired with a whisky or two to finish up.
Outdoor seating: Counter opening onto the street
Morning Glory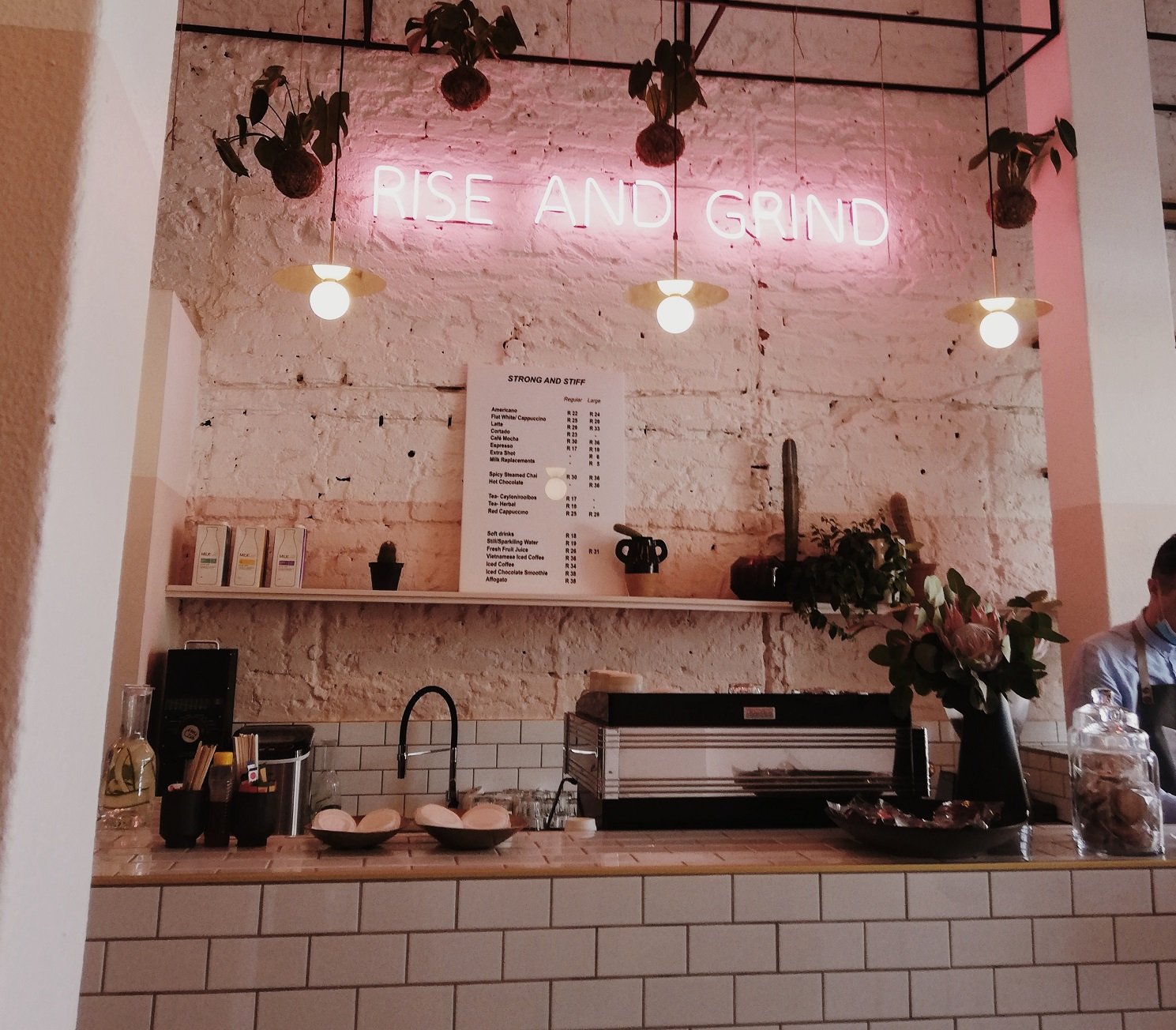 A pretty in pink little coffee shop with plenty of charm, Morning Glory is characterised by its unique decor - powder pink walls, neon lighting, a stylish mix of art and decor pieces and so, many, plants. Morning Glory, along with great coffee, has a full menu, including a great breakfast roll and tasty sweet treats if you're in the mood for something lighter. It can quickly get very busy and in good weather a few (two or three) small extra tables are placed on the pavement outside.
Outdoor seating: a few pavement tables
Saigon Suzy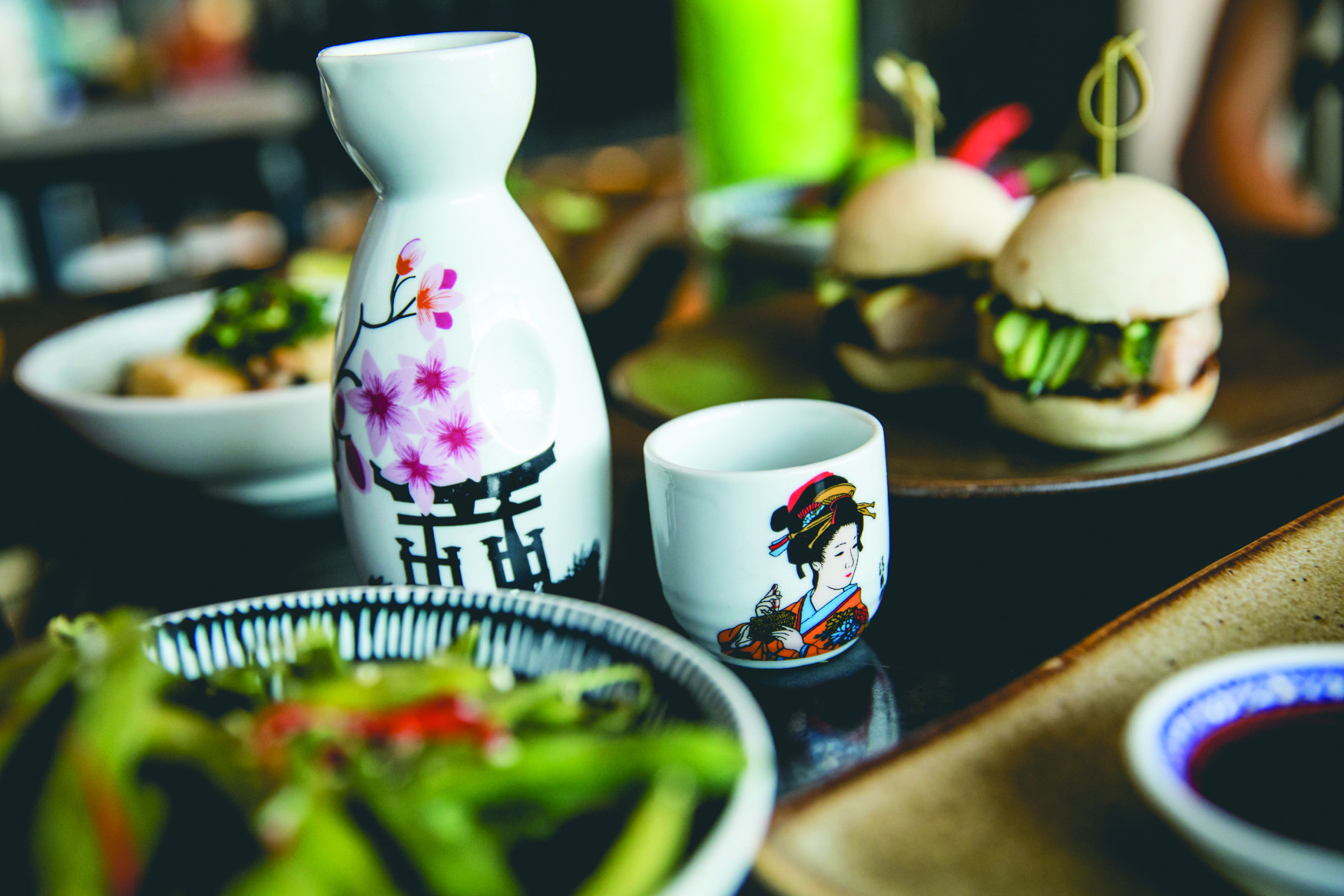 A hip Asian-inspired joint downstairs with luxurious karaoke rooms on the first floor. Designed and decorated to impress the Instagram generation, it easily attracts an energetic crowd. The food is an East Asian mix of Vietnamese, Thai and Korean influences with some great small plates (the dim sum and gyoza are excellent) and there's plenty of cocktails to help you loosen your vocal chords. Sing loud, sing proud but just in case you get any naughty ideas the karaoke rooms are monitored by CCTV cameras.
Outdoor seating: Streetside bar counter terrace and a courtyard in the back
A StreetBar Named Desire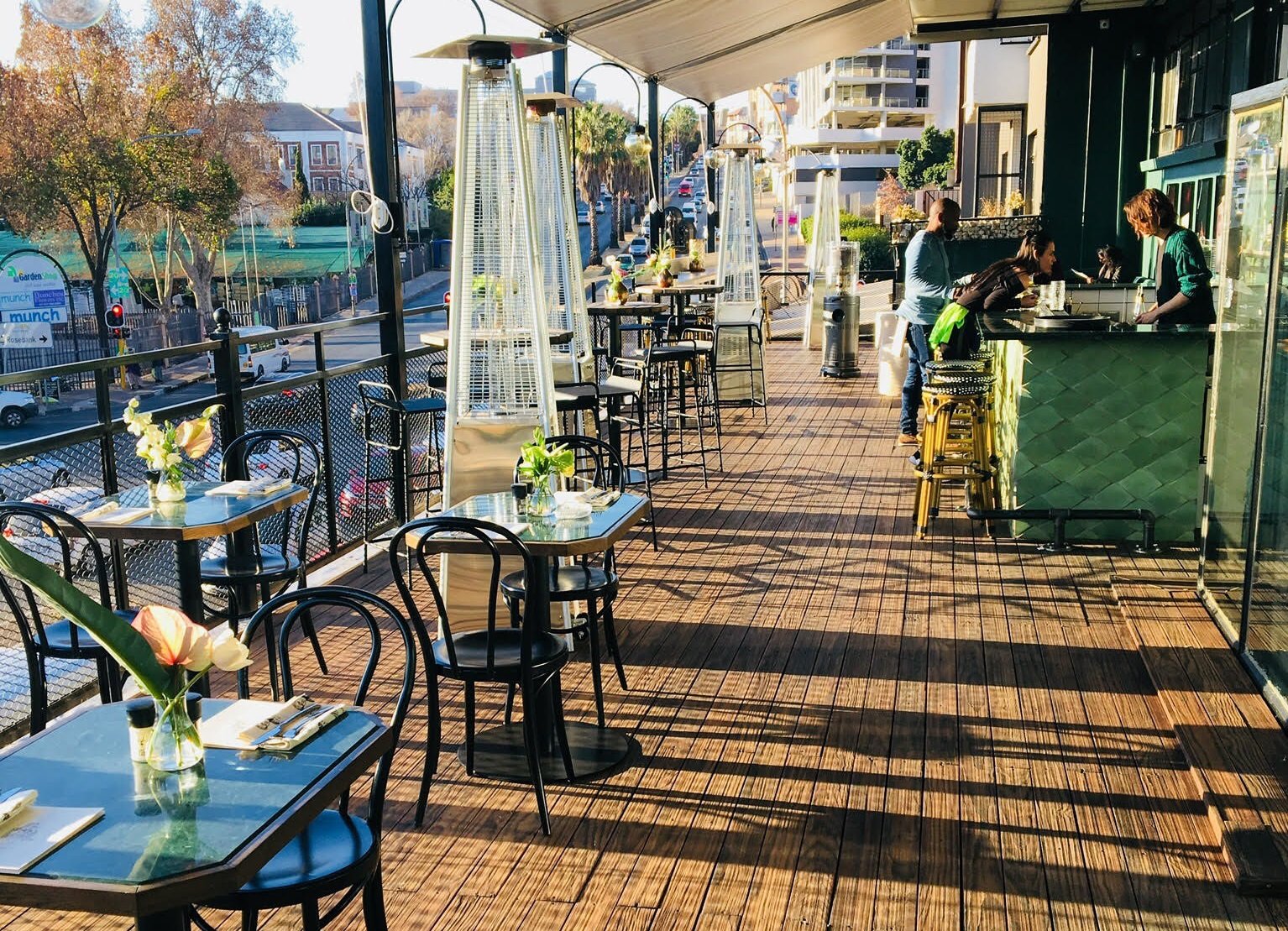 This always lively bar stands out from the crowd on this popular strip for its large first-floor balcony that really fills up on a Friday night. The hip young staff are just the right side of friendly and mildly flirtatious without forgetting to make sure you get a good cocktail. It's also worth bringing an appetite with you to work your way through the small plates menu, inspired by Turkish, Israeli and Lebanese cuisines, now also complemented by a Mexican menu from sister restaurant Perron. Vegetarians will also be happy to see almost 20 different meat-free bar snacks and tapas plates to choose from. 
Outdoor seating: First floor balcony
Toasted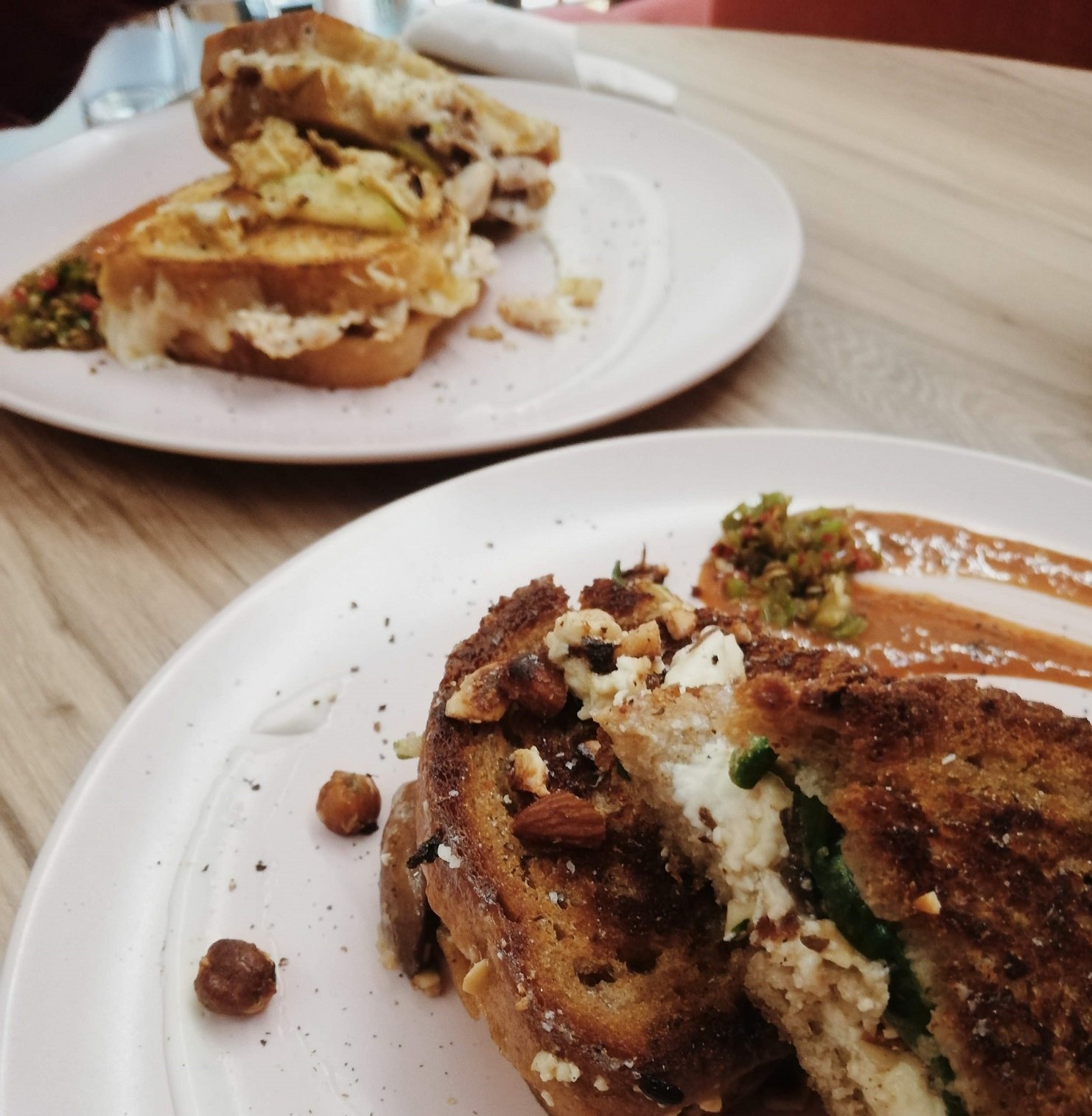 Toasted is by far one of the quirkiest coffee spots in this side of the city. An all-female-owned business they serve batch brew coffee from Humble Coffee, as well as an array of decadent and gourmet toasted sandwiches. Their outdoor courtyard is colourful and full of character, and it is the perfect space to spend the afternoon working on their high-speed Wi-Fi alongside like-minded co-working customers. The entrance is not immediately obvious - look out for the small sign at number 138 and press the buzzer to get in.
Outdoor seating: Courtyard
Che Argentine Grill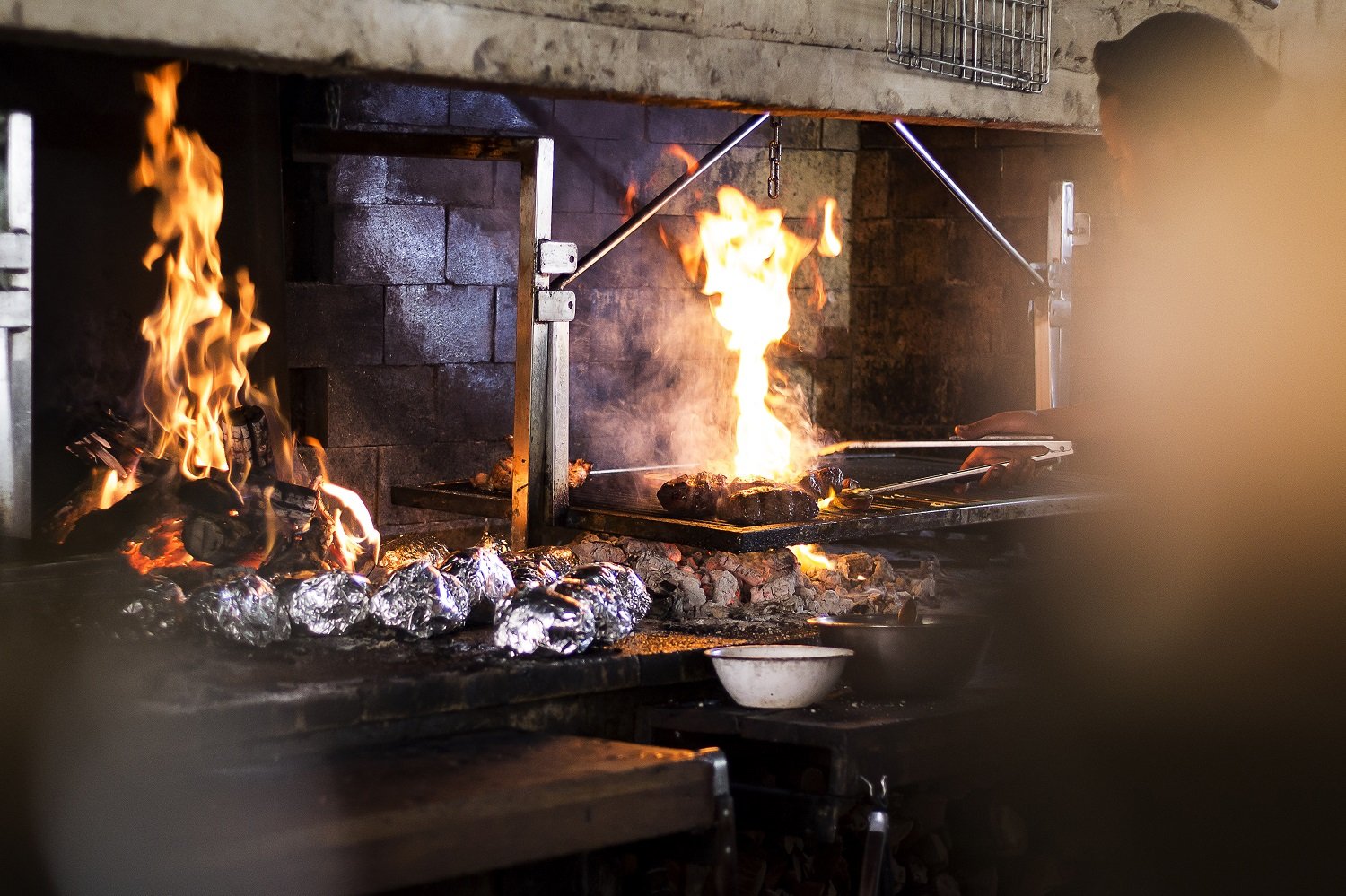 Brought together by their love of authentic Argentinian cuisine from their homeland, Oscar Faraldo and Bernardo Corti are the duo behind Che Argentine. What makes the restaurant so distinctly Argentinian is the cuts of meat served here. The meat is never marinated. Just a smattering of coarse salt is added before it hits the grill where it can cook on live fire for more than an hour. There's also a selection of Argentinean wines and cocktails to accompany the live cooked meals. 
Outdoor seating: Courtyard
Vintage Coffee
One level below the Woolworths food store in the Parks Shopping Centre, Vintage Coffee is the newest branch of the local Vintage Coffee chain (you can also find them in Midrand). The coffee shop opens onto the atrium of the centre with lots of wooden elements, the comfiest leather sofa, warm lighting and cosy corners to read or work.
Outdoor seating: No outdoor seating although you can order coffee to go from the streetside coffee window.