As always in this frenetic, foodie-mad town, 2018 was another exciting and experimental year for dining and drinking in Joburg. From the mouthwatering pizzas on offer at David Higgs' stylish Saint Pazzo Italiano in Sandton to the elegant Pan-African plates at Chef Coco Reinarhz's Epicure Restaurant and the almost-too-pretty-to-eat breakfasts at the collaborative Hemelhuijs x So Yum, the newest flavours of 2018's restaurant scene appealed to all tastes.

Here's our round up of some of our favourite new eateries and watering holes that opened in 2018.
RESTAURANTS AND CAFES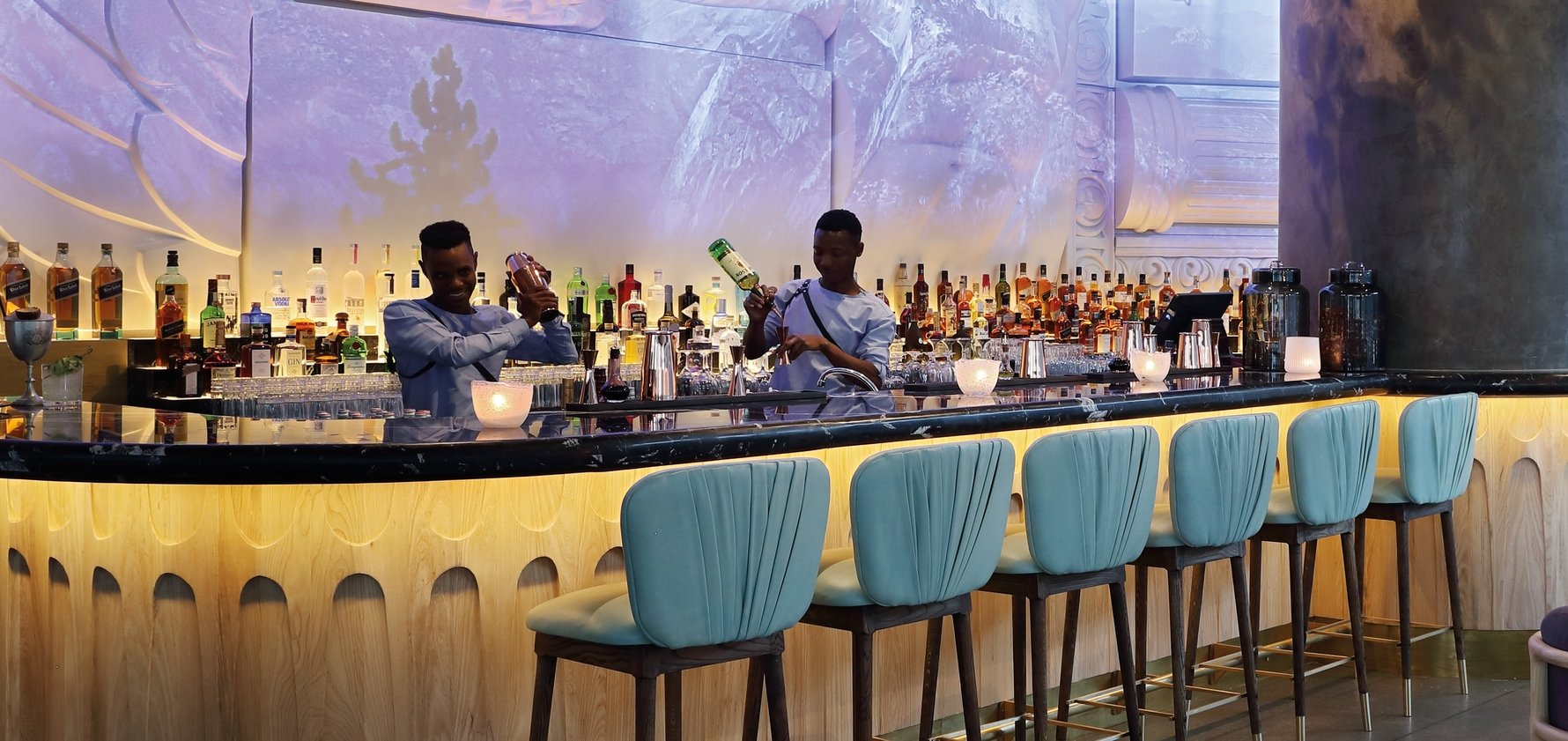 Saint Pazzo Italiano
A sister restaurant to chef David Higgs' locally loved Marble, Saint is the 'mad-Italian' inspired member of the family that we say rates as one of the world's most impressive-looking pizza restaurants. Of course there is plenty more on offer, including sublime seafood dishes, grilled meats and delicious smooth pasta. The decor is standout with a super sexy bar area, plus incredible projections of classic Italian frescoes elevating the mood of your evening.
Read our review here.

Epicure Restaurant
Opened in March 2018, Epicure is elegantly set for a global crowd, serving up innovative global African cuisine with dishes inspired by destinations from Morocco to Angola, Ethiopia to Senegal. Belgian-Burundian chef Coco Reinarhz has built a large and loyal local and international following, so you'll likely be dining next to people from across the globe, diplomats and dignitaries, as well as visiting celebrities. 

The Table Melville
From the maker of The Countess Melville comes this harvest table eatery with a focus on bountiful offerings of freshly prepared dishes that taste like the best of home made. Fresh is the key word with the menu changing daily to showcase locally sourced ingredients.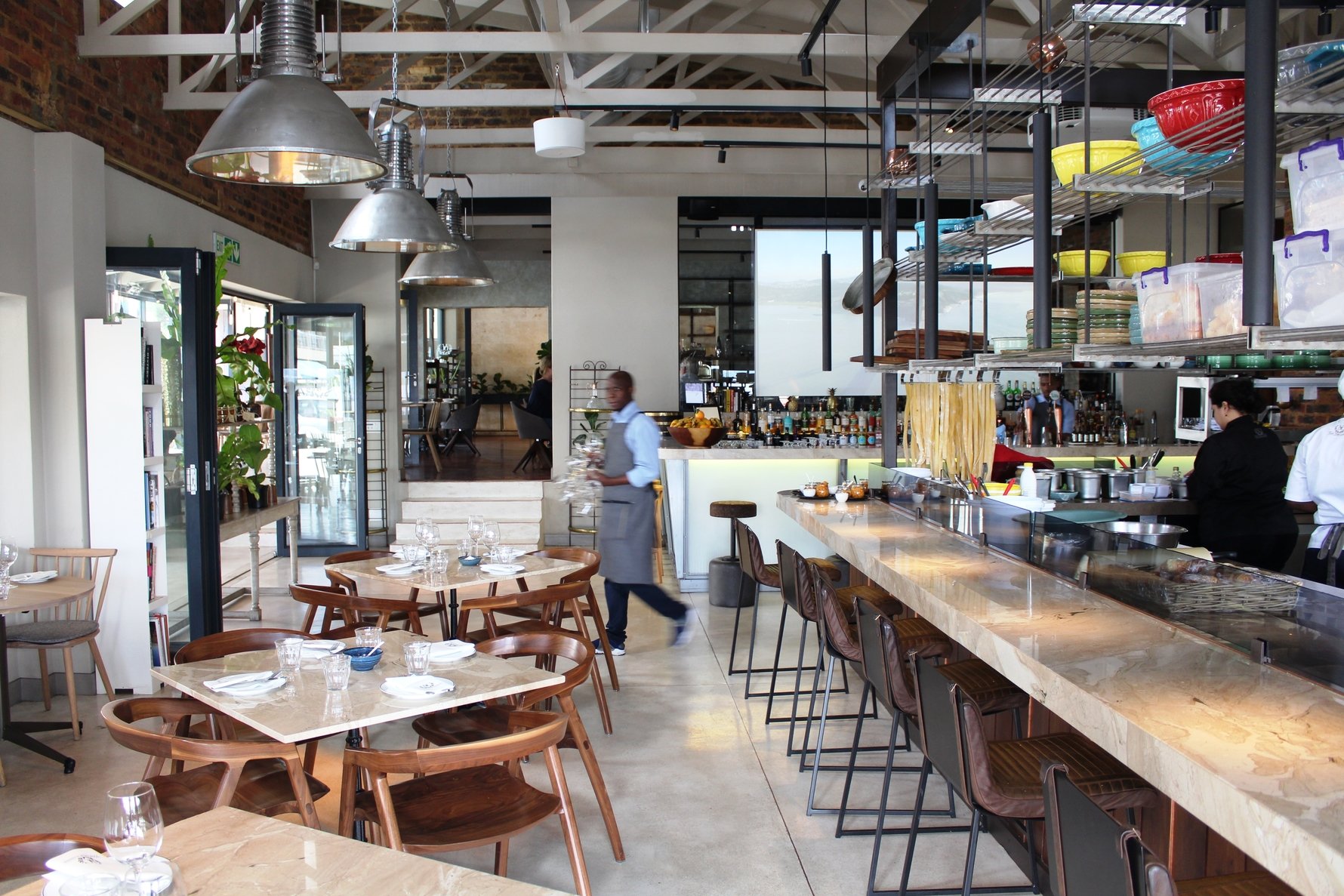 Van Der Linde 
Linden's newest restaurant Van der Linde is a bright, stylish and welcoming space with an open-kitchen, bar, deli and bakery that manages to be both sophisticated and down-to-earth and whole-heartedly dedicated to using the best local ingredients around.

Amuse-Bouche Food & Wine 
A refined hideaway in the Sandton suburbs, the Fairlawns Boutique Hotel & Spa is a popular retreat for diplomats and foreign royalty alike. We paid a visit to their signature restaurant Amuse-Bouche Food & Wine to enjoy succulent seafood and explore their extensive wine cellar.
Read our review here.

The Course at SLOW in the City
The newest member of the SLOW family is The Course, an elegant restaurant and cafe diagonally opposite the Sandton Gautrain Station. The SLOW brand has already distinguished itself as the must-access airport lounge for those with refined tastes in both their surroundings on what goes on their plate, and now at The Course, you don't need to be a member to enjoy SLOW's five-star sense of style and cuisine.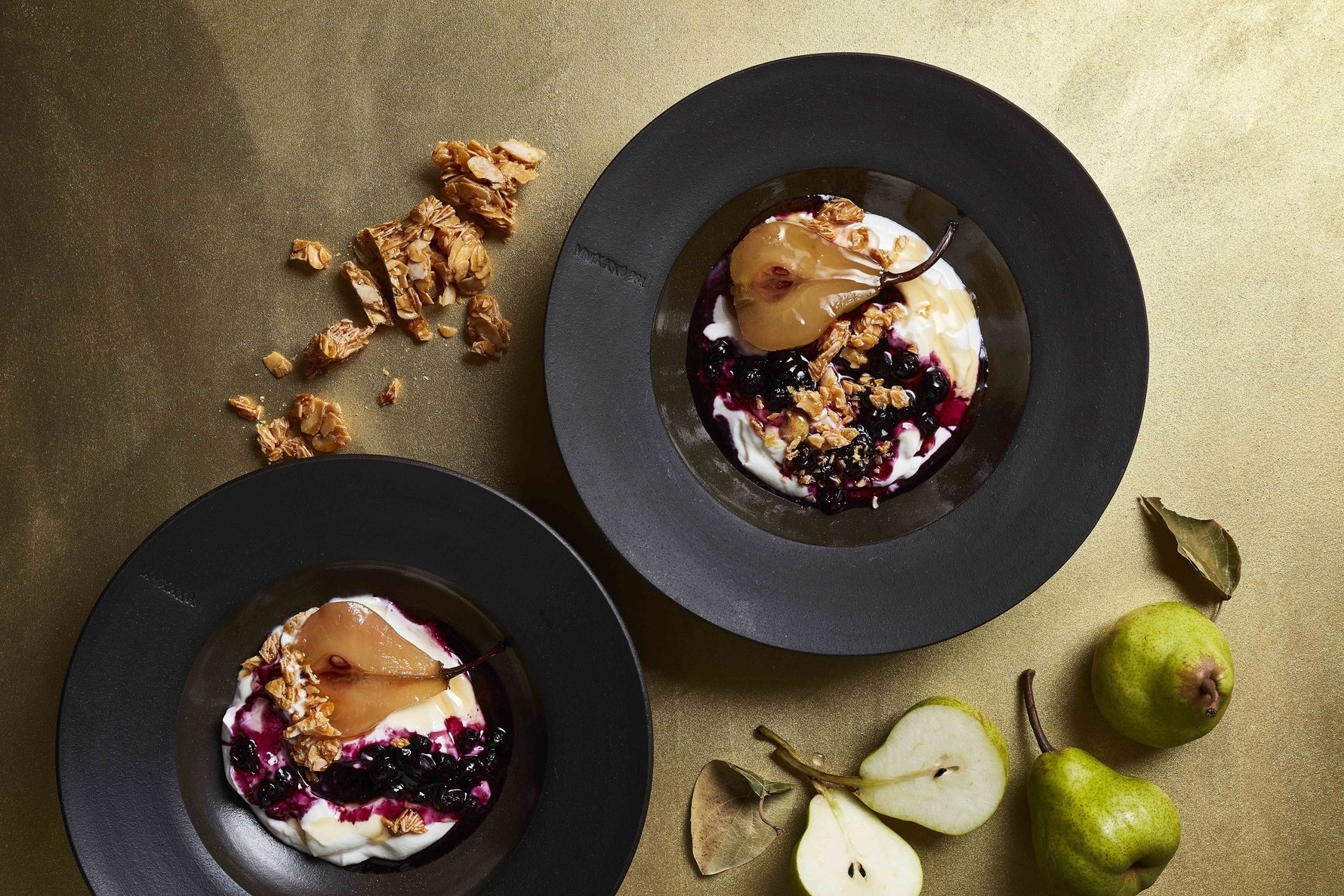 Hemelhuijs x So Yum 
The new collaboration between acclaimed Cape Town chef Jacques Erasmus of Hemelhuijs and local So Yum restaurant in Hyde Park Corner is serving what we think is undoubtedly one of the best breakfasts to be found anywhere in Joburg.
Read our review here.

The Richmond Studio Cafe
Run by former journalists, this neighbourhood cafe between Melville and Auckland Park is a popular hangout for the media crowd. Part-cafe and part-photography studio, The Richmond Studio Cafe is a welcoming space with friendly owners, natural light streaming in from the floor-to-ceiling windows, a simple and uncluttered menu and awesome coffee.
Read our review here.

Ribs and Burgers
Juicy burgers and lip-smacking ribs are the order of the day at this casual Sandton eatery. The emphasis is on the quality of the food and you'll taste it immediately – grass-fed beef burgers placed on a seeded brioche milk bun. There are also carb-free versions of all the burgers on the menu and great options for vegetarians that include a veggie stack and Moroccan falafel. With seating spilling out onto the sheltered sidewalk, this is a refreshing out-of-the-mall Sandton destination and despite its location at one of Sandton's swankiest new addresses, The Marc building, Ribs and Burgers offers excellent value for money. 
Read our review here.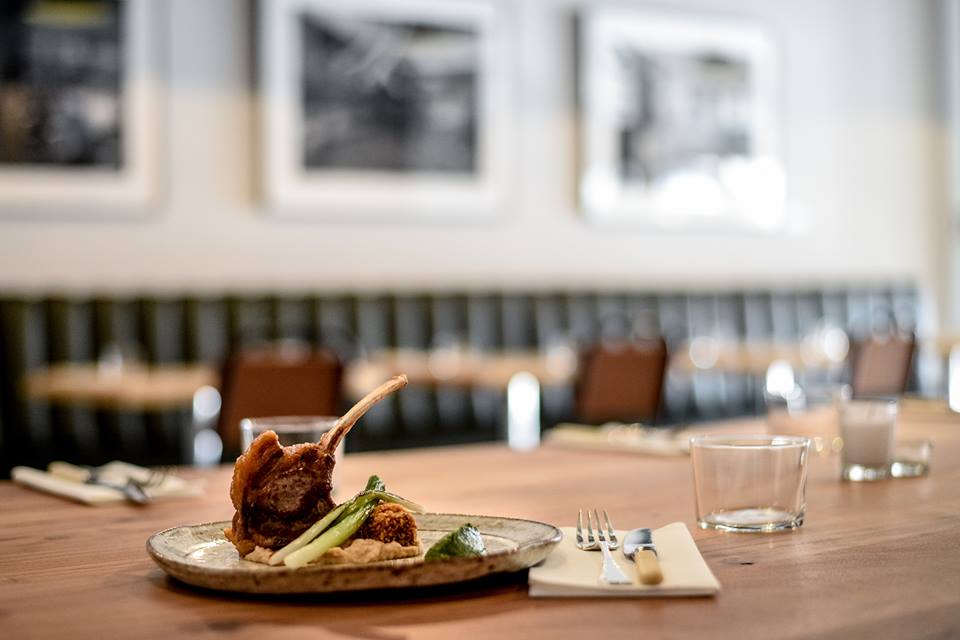 Farro
Refreshingly chic and intimate with an original and constantly changing menu that is centred around seasonal produce, Eloise and Alex Windebank's Farro is bringing a casual take on fine food and wine to Illovo's Thrupps Centre.

Kafe Noir 
Congolese-born artist and designer Papy Nakuw's Kafe Noir is an oasis in downtown Joburg. Cheap beers, delicious Congolese-style grilled fish and a great selection of vinyl create a chilled atmosphere, but the best surprise is the rooftop beach bar upstairs.

The Fish and Chip Shop
If you have been scouring Joburg looking for a classic traditional fish and chip shop that meets coastal standards then despair no more. You can finally call off the search. We've found it in Victoria Yards, Lorentzville and it's just as good as anything you'll get at the seaside.
Read our review here.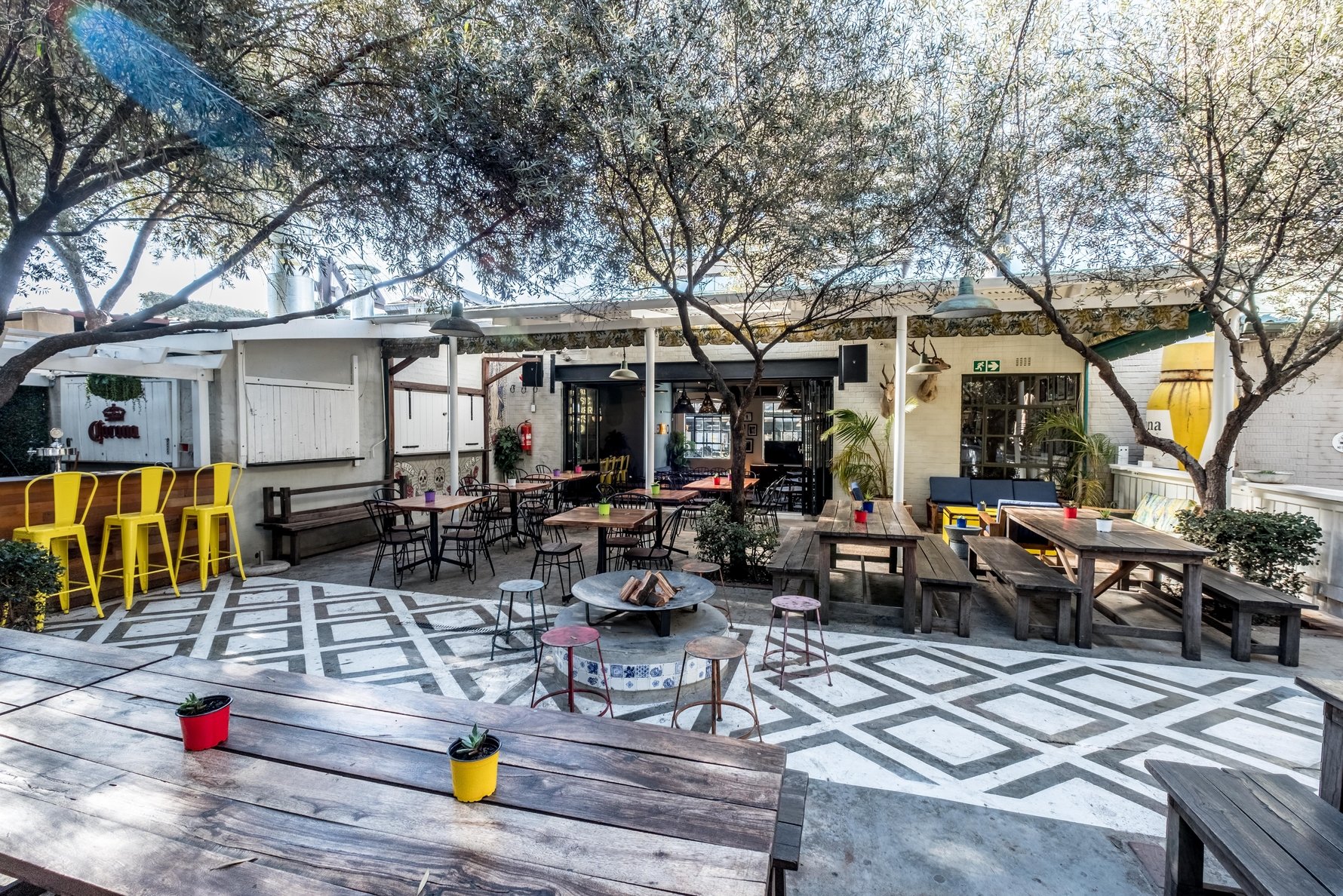 Calexico Vinyl Lounge and Beer Yard
Found inside the pretty courtyards of 44 Stanley this is one of the city's most attractive beer gardens. Inspired by a love of vinyl music and breezy Californian vibes on Thursday and Friday nights Calexico boasts the best vinyl DJ sets in the city while on Saturday afternoons live bands play for free in the beer garden. The friendly and relaxed atmosphere is somewhat addictive, even if you are just dropping by for one drink you'll inevitably end up staying for several.

Razor Charlie Latin Eatery
This charming eatery located in Kramerville's design and decor district  (around 2km north-east of Sandton Central) provides a flamboyant pop of colour to an otherwise mostly workaday neighbourhood. While the cocktail hour is deeply respected here, we are great fans of Razor Charlie's Mexican-inspired menu of breakfast dishes which includes their breakfast burrito and huevos a la mexicana (scrambled eggs, tomato and chilli) and for lunch the chimichurri stripped rump steak and a range of quesadillas, chicken or steak tacos.
Read our review here.
NIGHTLIFE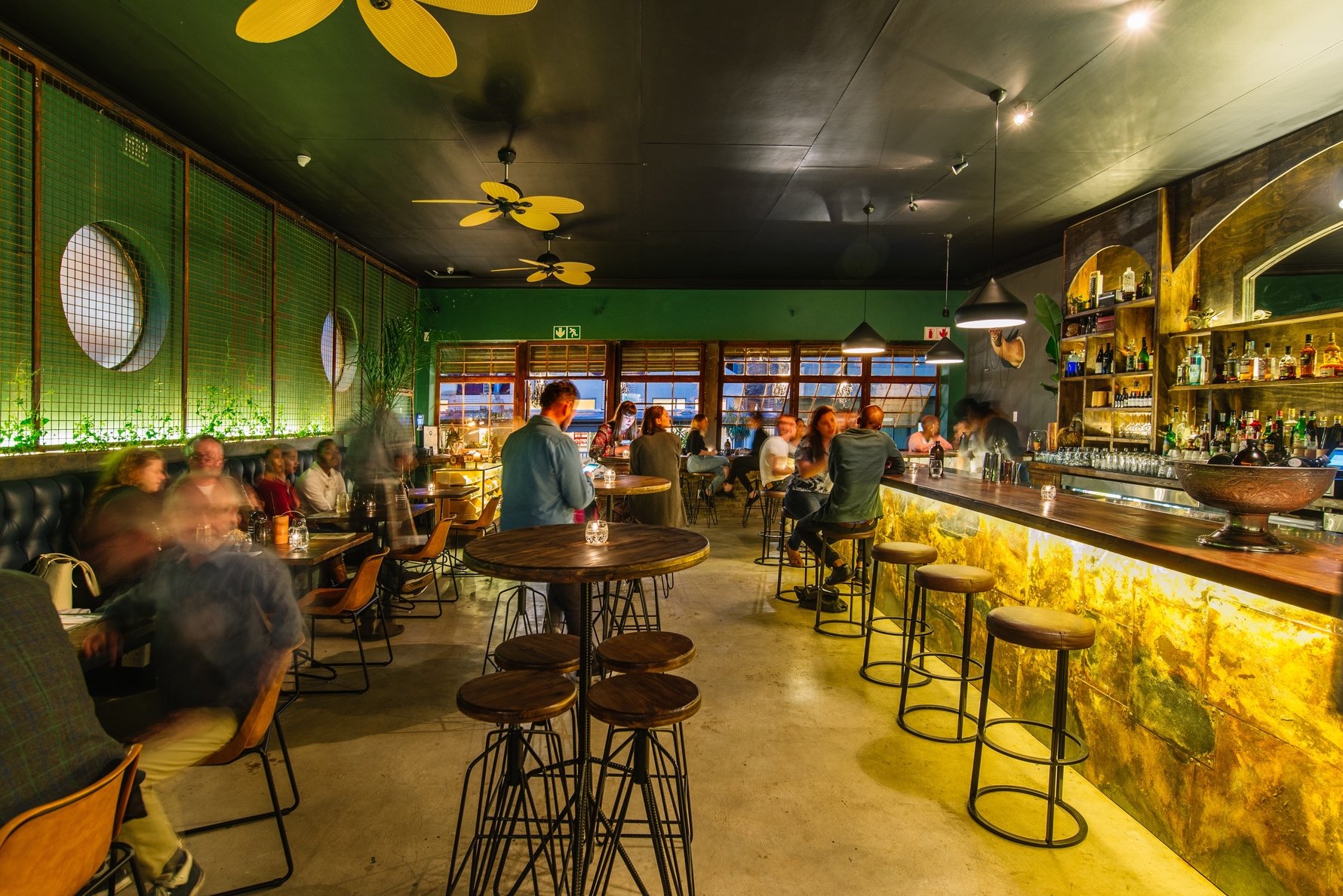 Mootee Bar
If you are feeling daring, check out the latest potions and whimsical libations at the slick Mootee Bar in bohemian Melville, with an intriguing cocktail menu that explores the concept of 'texture' profiles and makes innovative use of unusual African flavours. The menu encourages you to choose your cocktail according to the flavour notes that you enjoy most (the actual ingredients aren't listed). Happily enough the excellent cocktails are always something to remember.

A Streetbar Named Desire
The latest addition to Rosebank's buzzing Park Corner, which now has no fewer than seven independent bars and restaurants from which to choose, A Street Bar Named Desire stands out from the crowd with its plush emerald green interiors and expansive first floor terrace overlooking Art Gallery Row on Jan Smuts Avenue. Drinks are named for lines and scenes from the Tennessee Williams play (perk up after a long day with The Kindness of Strangers made with gin, lime juice, bitters and spiced rhubarb) and the excellent tapas menu is inspired by Middle Eastern cuisine.
Read our review here.

Testament
Launched by the curators of the edgy Kalashnikovv art gallery next door, this slick minimalist cocktail bar celebrates 'creativity as religion' with thoughts about religion, life, death and the cult of social media reflected in a series of striking installations referencing catacomb skulls and death clocks. On the menu expect premium spirits and carefully crafted cocktails and sitting beside you in the pews you'll usually be joined by the Joburg art scene's who's who.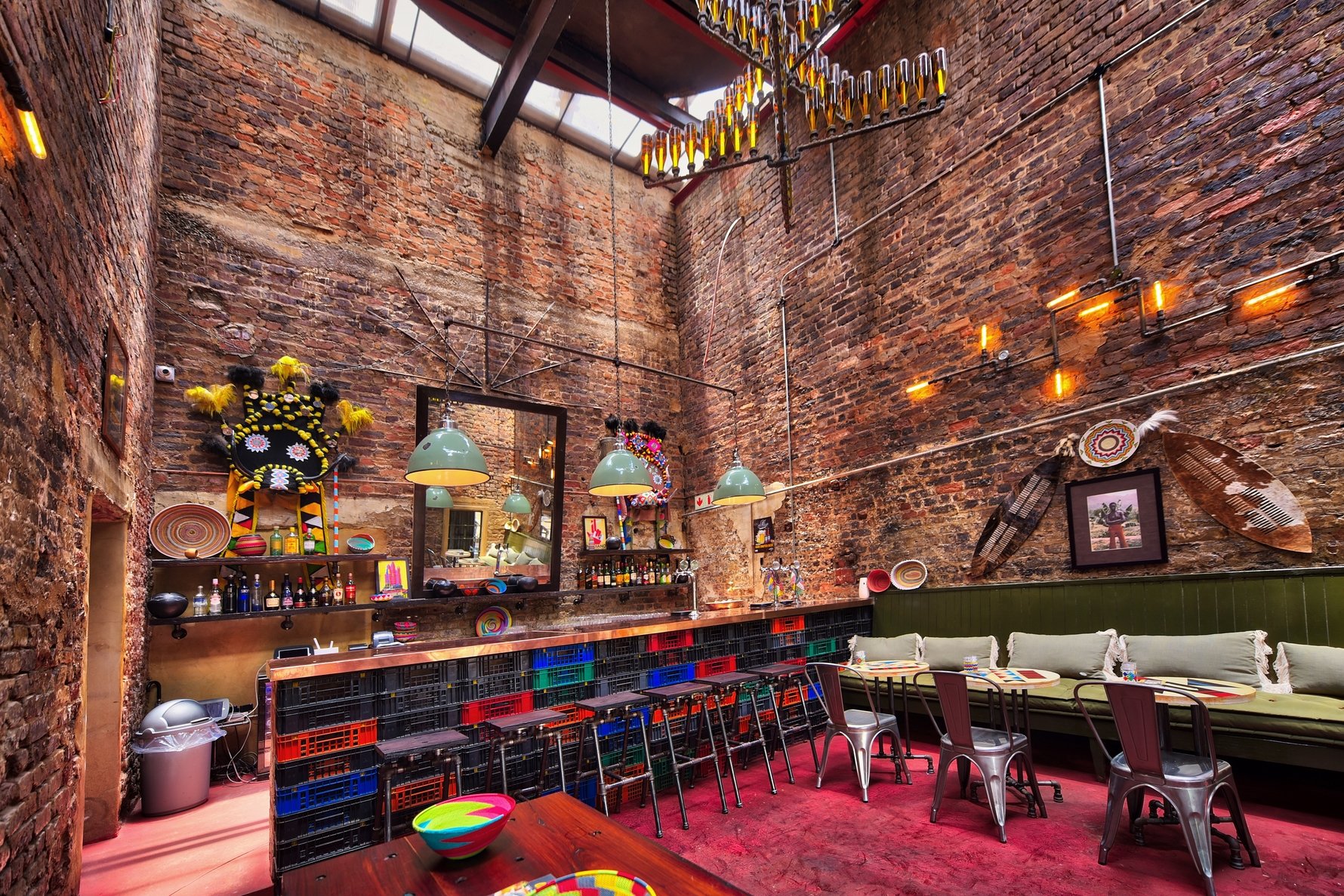 Impi Craft Brewery
Opened in early 2018 in the exciting new maker's community Victoria Yards in east Joburg, this Impi craft brewery produces two signature craft brews that can be enjoyed with a freshly made wood-fired pizza at their impressive triple volume brewery space. The decor is a quirky mix that honours the brand's Zulu name and heritage with magnificent ceremonial Zulu headdresses and a collection of century-old spears hanging alongside colourful furniture pieces designed by local artists.

The Artivist
At this bar, gallery and restaurant there's a new art exhibition on the walls each month and some of the best food in the neighbourhood, making it a great place to kick start an evening out. The focal point of the standout decor is a statement-making grey marble bar that overlooks a more discrete mezzanine (ideal for private parties) with floor-to-ceiling windows looking out onto Reserve Street. What many people don't know is that in the basement is a separate cocktail bar and events space, The Untitled Basement, used for private parties and pop-up events hosted by The Artivist's DJ owners Kenzhero and Bradley Williams.
Read our review here.
 
POP UPS AND MARKETS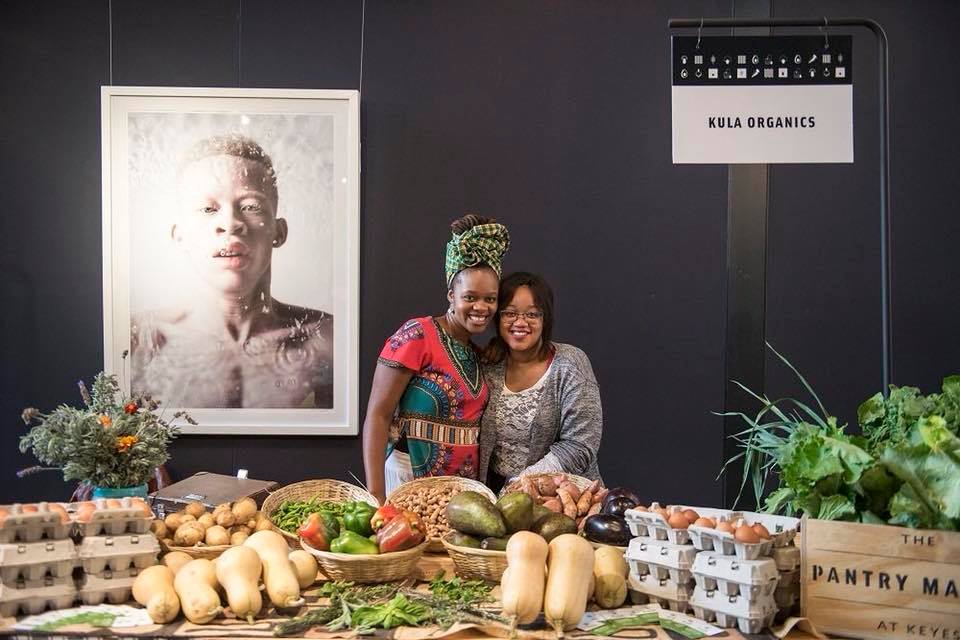 Pantry Market
Taking over the expansive Trumpet Atrium space in the heart of Rosebank's art and design capital Keyes Art Mile on the last Saturday of every month, the Pantry Market at Keyes is an opportunity to shop for the finest organic, free-range and handcrafted artisanal goods to stock up your pantry with.

First Sundays at Victoria Yards
As part of the monthly First Sundays open day at Victoria Yards, you can look forward to a farmer's market filled with organic produce from Victoria Yards' lush gardens and from neighbouring urban farms such as the nearby Bertrams Inner City Farm. You can also find great food and drinks at places like the famous Fish and Chip Shop, the Impi Craft Brewery, the Foakes Roastery (who make excellent sour dough bread) and catering company Food I Love You who open up their kitchen for a farm-style breakfast and harvest table lunch.

Nita's Kitchen
Throughout the summer the glorious Nirox Sculpture Park is open to the public every weekend. As well as the opportunity to explore this beautifully landscaped park and its contemporary art sculptures, you can also now get lunch at the delightful pop up Nita's Kitchen. The cafe serves, breakfast, tea and cakes, has a full bar and operates a harvest table lunch of Ottolenghi style salads and bowls, oven-fresh focaccia, Mediterranean mezze and a selection of aromatic meats (closed until Jan 27, 2019). 

The Joburg Wine Club
Sample wines from South Africa's top vineyards as well as wines from international winemakers at the Joburg Wine Club, a regular Joburg wine event that attracts a young and hip crowd interested in learning about wine in a fun, friendly and unpretentious atmosphere. Every month The Joburg Wine Club meets up at a different venue in the city, giving guests the opportunity to visit new places and try new wines at the same time.