In our monthly shopping blog, we look at what's new to shop in Joburg. This month we've got our eyes on a host of exciting pop-ups, Mmoho Block market returns to Waterfall Park, an exciting fashion collab space in Linden and Mall of Africa's big fashion weekend out. Catch up on July's edition here. 
Save the dates!
It's always an occasion when Wizards Vintage has a sale, and there is a big one coming up for one day only on Sat Aug 27 from 07:00-16:00. We also hear that 99 Juta at 99 Juta Street in Braamfontein is launching a multi-label and Joburg-born design store on the upcoming September edition of First Thursdays (Thu Sep 1). With the brilliant Tayla Foong involved and backed by the extraordinary design duo Dokter and Misses this will be one to watch.  
Lucky Fish gets a new look 44 Stanley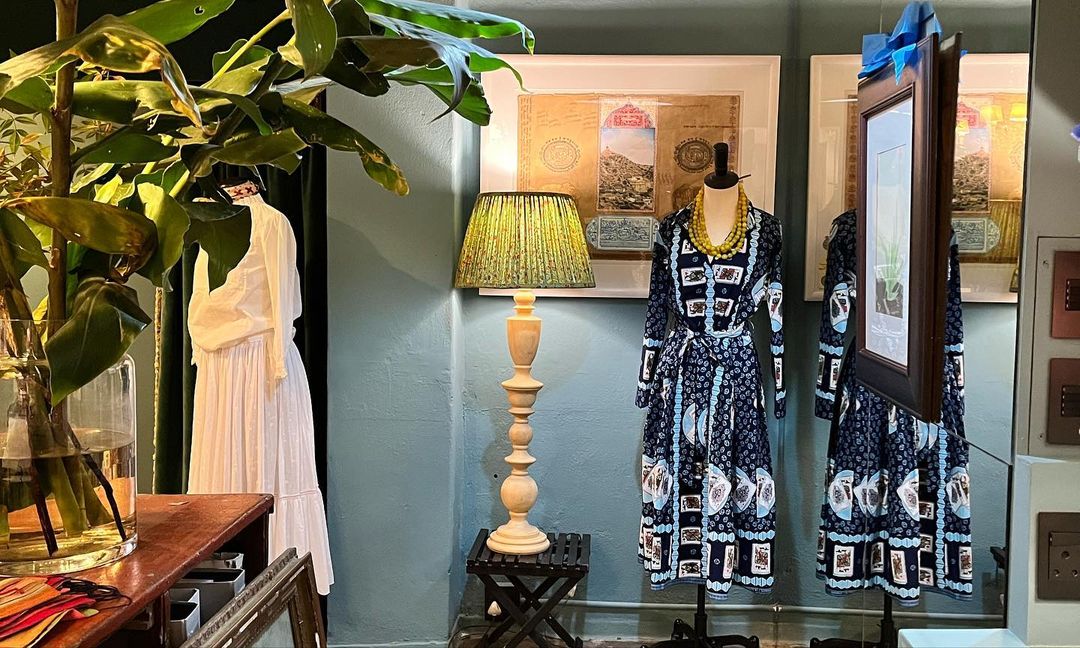 Lucky Fish at 44 Stanley – always beautifully curated  by owner Lulu Baily who is also a clothing designer and jewellery maker, has recently undergone a gorgeous makeover. This is the place to find womenswear in the softest Indian cotton block-printed fabrics, unique accessories, and fine linen made from natural fabrics.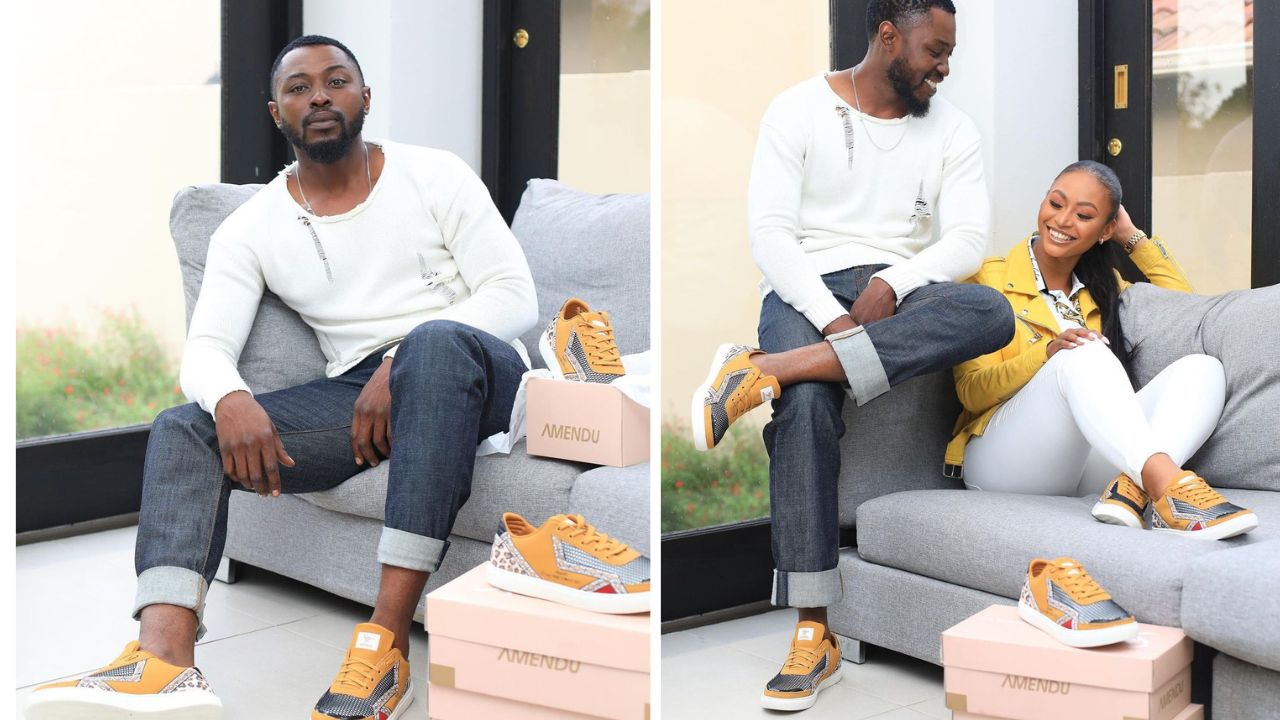 The second edition of Mmoho Block market at the lovely Waterfall Park next to Mall of Africa is coming up on Sat Aug 27 and Sun Aug 28. A chic weekend market experience with great entertainment, Mmoho Block showcases boutique local fashion and design, delicious food and designer cocktails plus live music, crafting workshops, carnival rides and more to enjoy. This edition includes a serious focus on fashion with new labels joining the market including Amendu, a footwear brand that embraces South African heritage.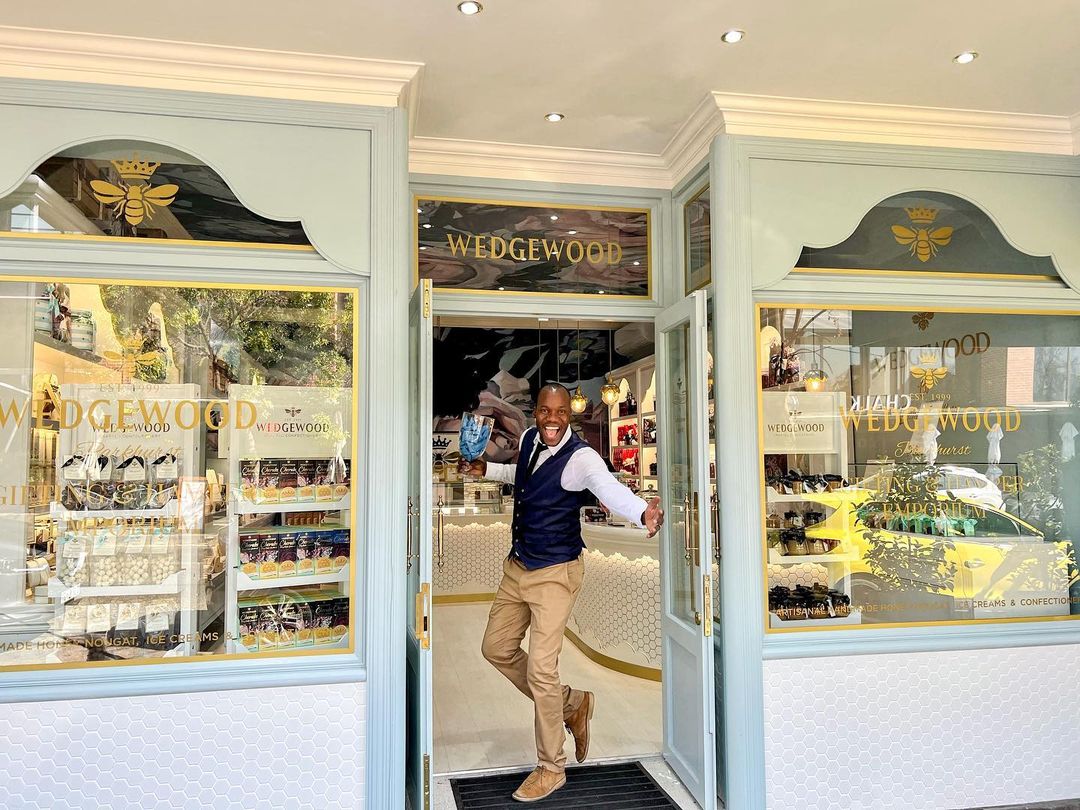 Enter a world of sensory wonder when you visit the Wedgewood Gifting and Hamper Emporium. This sweet spot on Parkhurt's lovely 4th Avenue is a confectionery paradise containing the brand's newest nougat flavours, a full range of crafted gifts, and sweet treats like their delectable Wedgewood Clouds, sustainably produced honey or Macalettes, and handmade honey nougat ice-creams. Try the salted caramel flavour! Read our review.
Pop-up collabs at CO-OP ²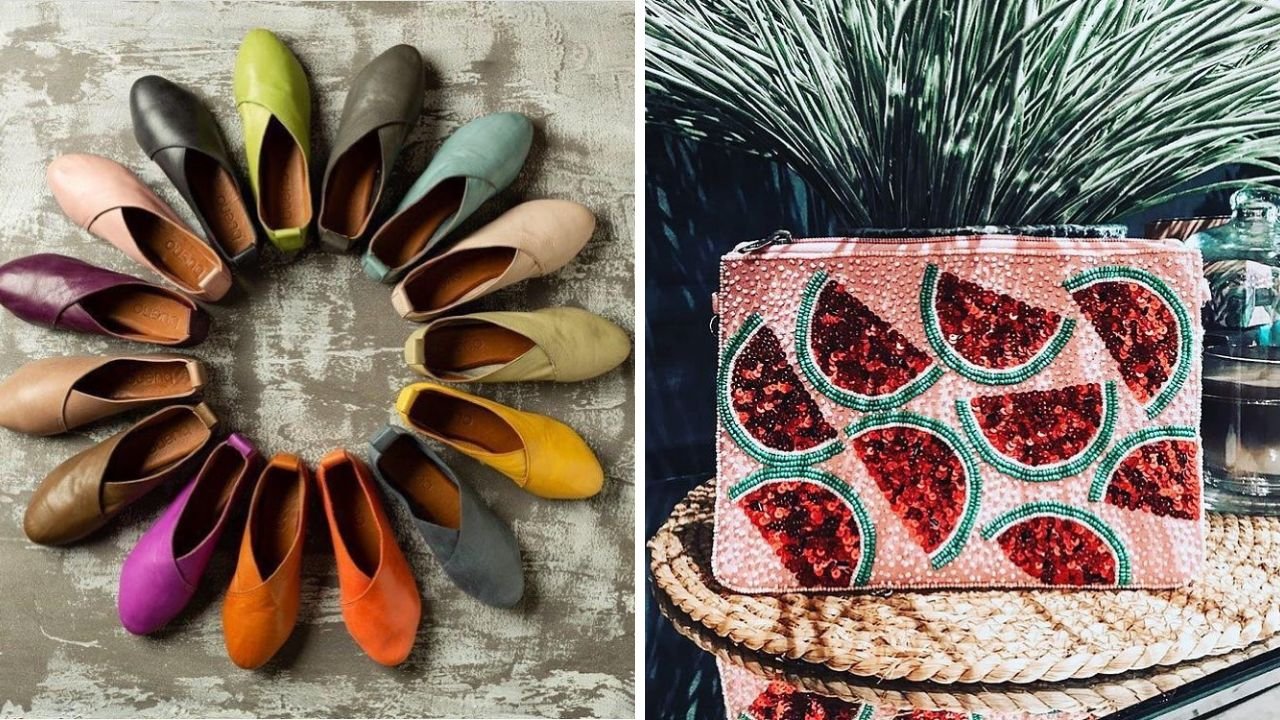 Co-Op Squared is a cool collaboration hub in Linden supporting 25 local fashion and design brands making everything from handbags and jewellery to vibrant clothing and handcrafted homeware. Some of the brands on offer that caught our eye include the coolest unisex T-shirts from Bye Ale Clothing, BoGene's cute handbags, and comfortable and stylish shoes from Stride Footwear just to name a few. Visit them at 55 3rd Ave, Linden.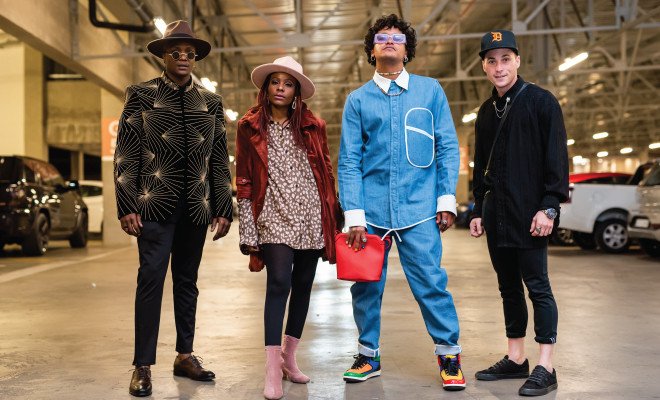 Just in time for your sunny season fashion fix, don't miss out on the hottest, boldest, and most colourful pieces in store during this stylishly curated two-day activation at Mall of Africa on Sat Aug 27 and Sun Aug 28. Add an extra spring to your step with a reinvigorated wardrobe, courtesy of exciting workshops taking place at Mall of Africa during Fashion Weekend Out, explore the biggest range of hair, beauty, and fashion brands and of course The Mmoho Block market is also happening over this weekend too. The Fashion Weekend Out takes place at Mall of Africa throughout the course of Sat Aug 27 and Sun Aug 28, find out more here.
Sip and Shop pop-up in Bryanston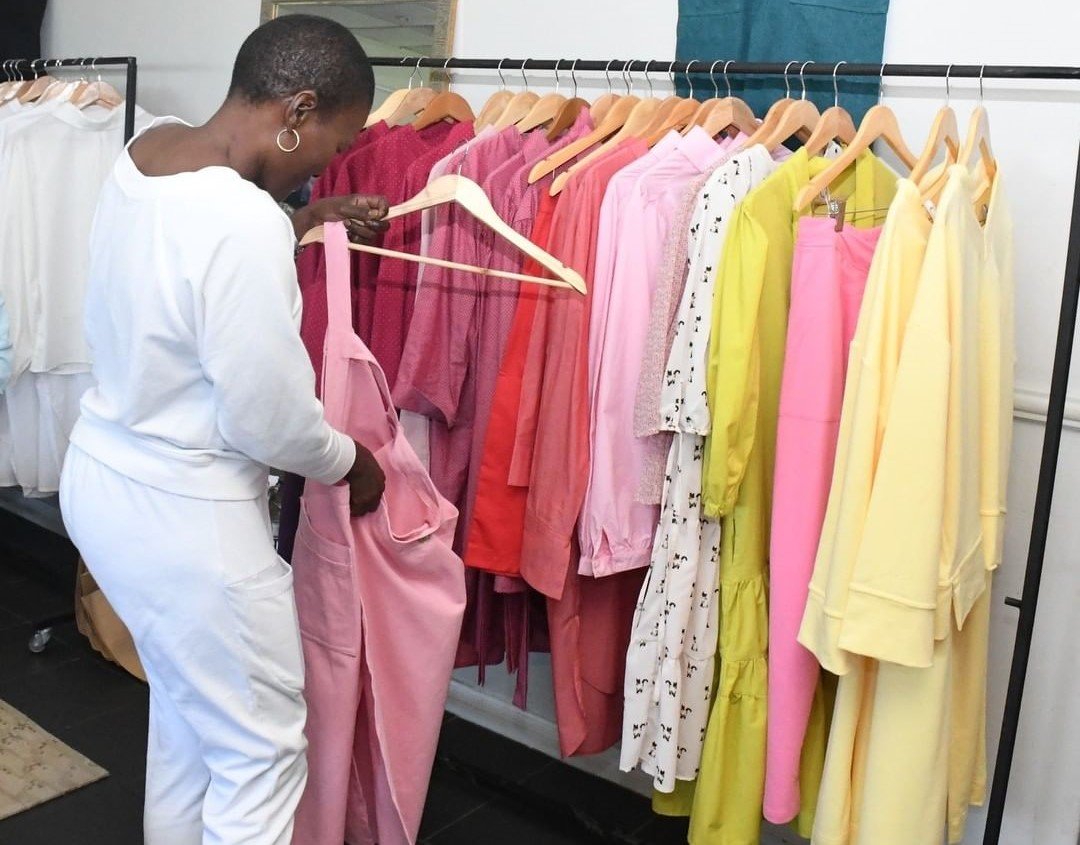 Bringing together an eclectic mix of fashion, fitness, homeware, pampering, and food, the Sip and Shop Pop-up comes to Bryanston Country Club on Aug 27 and 28 with Zarion wines to sip on while you shop for luxurious local fashion brands and beautiful vintage designer handbags from labels such as Karl Lagerfeld, Michael Kors and Coach sourced by Glam with B.Open Sat Aug 27 and Sun Aug 28, 09:00-17:00 at the Bryanston Country Club. 
I want that! What's on our shopping wishlist this month...
Who doesn't love browsing? We love local, and from fashion, to decor, gifts, and accessories there's always something to catch one's eye. Here are some things that grabbed our attention this month...

STYLE FILE: Dope Store at The Playground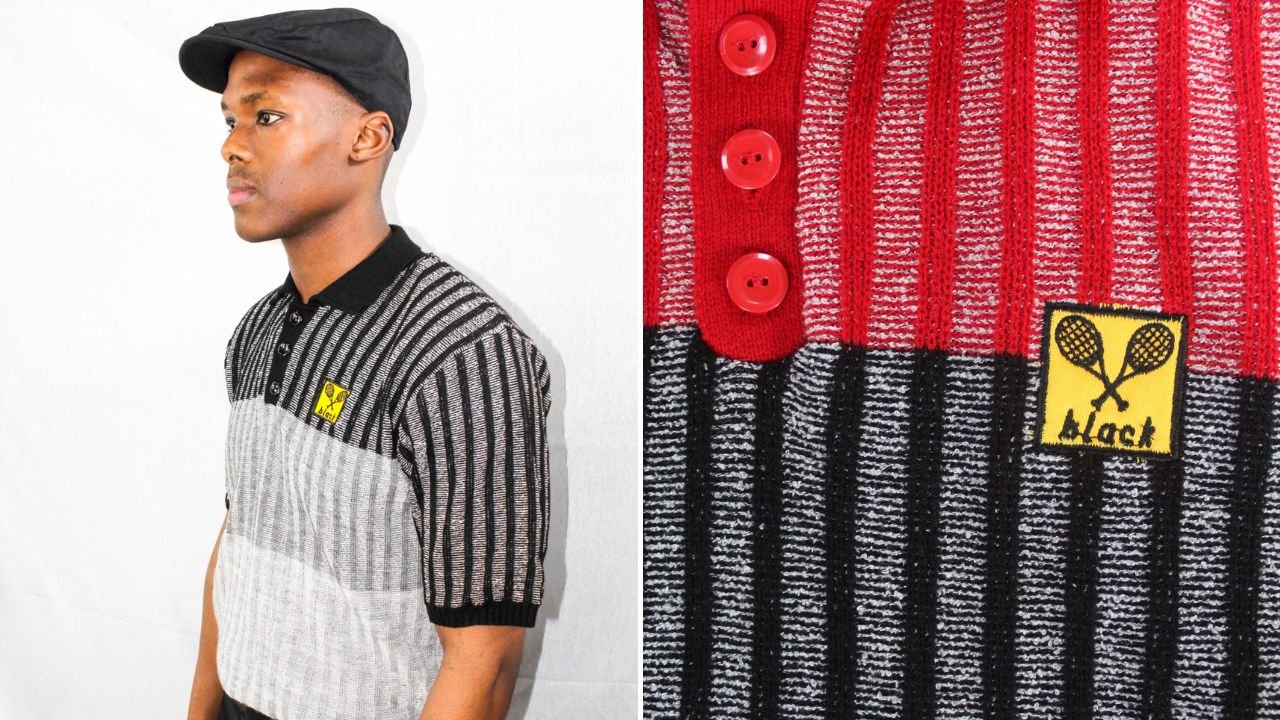 Find hip label Designer Original Products Enterprise, or DOPE Store, every Saturday at Joburg's coolest city Saturday market The Playground in Braamfontein. Mixing urban streetstyle and athleisure trends with that oh-so 90s retro feel, Dope is dope. The labels distinctive knitted dresses and golf shirts, with an embroidered DOPE Store tennis logo on the breast, are a particular favourite. The Playground is open every Sat from 09:00-17:00. 

HANDMADE IN AFRICA: Imbali Visual Literacy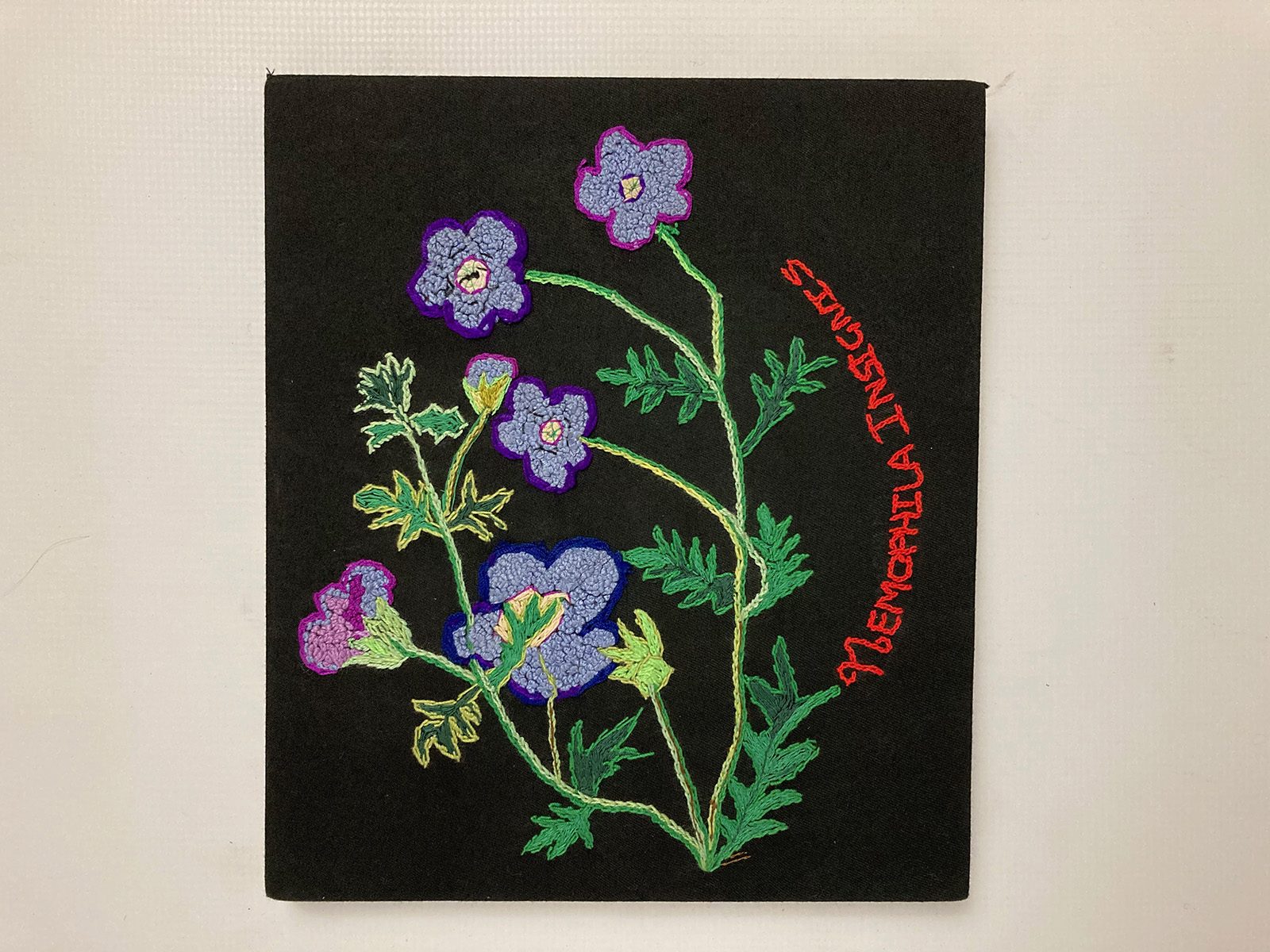 Founded in 1988 to develop strategies to facilitate creative arts education programmes in poorly resourced schools, the Imbali Visual Literacy Project based in Newtown has since expanded its focus to include creative skills-development for South Africa's unemployed youth in specific income-generating activities such as embroidery, sewing, textile screen printing, ceramics, beading and jewellery making. Imbali sells its designs online and at their official shop in the Museum Africa foyer. From hand printed cushion covers to shweshwe laptop bags and mounted embroidery art there's an incredible choice of beautiful things. Browse their online shop here.

VINTAGE FINDS: Three Dogs Thrift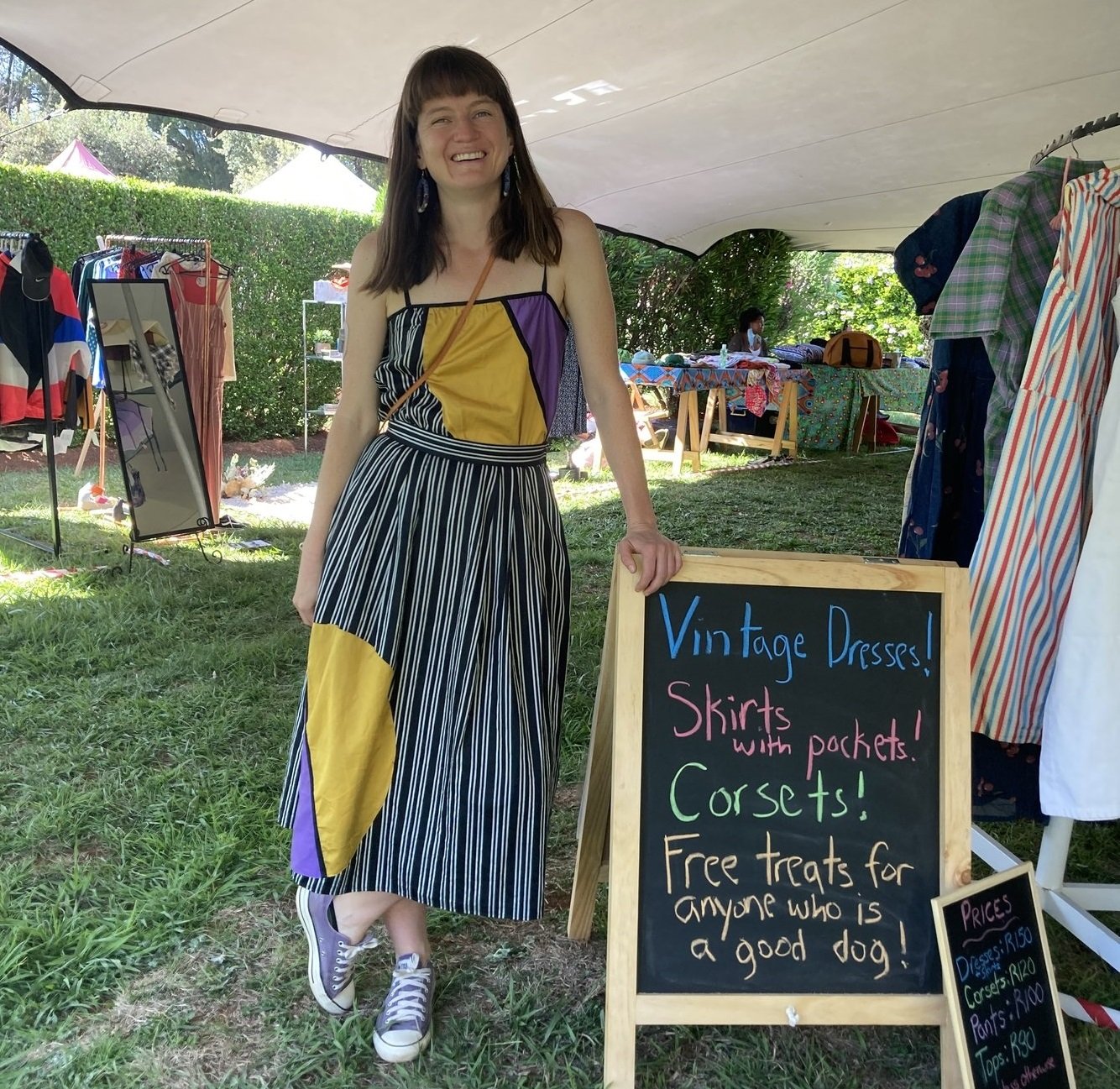 Ryan Brown is an American freelance journalist based in Joburg who also runs Three Dogs Thrift, a thrifting business selling vintage clothing on Instagram and at pop-up vintage markets. We got to interview Ryan earlier this month to find out more about the Joburg thrifting scene and hear just what is it that has kept her in Joburg so long. If you are serious about vintage fashion read our interview for the best tips on where to shop second-hand in Joburg, and of course make sure to follow @threedogsthrift on Instagram to shop Ryan's latest vintage finds!