Living in lockdown has completely changed how we shop. There are now loads of exciting options for getting market fresh fruit and vegetables delivered straight to your door as well as number of new local gourmet online delis specialising in artisanal grocery boxes and upmarket meal kits to make dinner at home easy.

Here's a look at some of the best small grocery delivery businesses in Joburg Amidst the Coronavirus crisis, keeping your immune system at its best condition is a top priority and there couldn't be a better time to be filling your pantry with natural health and wellness products and fresh organic fruit and vegetables from Joburg's favourite organic market Bryanston Market. In May the market partially reopened for shoppers (every Sat from 10:00-13:00), while a grocery delivery service has been running from the market since the beginning of lockdown.

Bryanston Market directly sells fruit and vegetables sourced from small local organic farmers based in and around Joburg. There's a choice of fresh veggie boxes that you can order, starting from 'small boxes' filled with a selection of six seasonal vegetables (R150) to a large box packed with 12 different vegetables (R300). There's also the Local is Lekker box which includes lots of veggies that are typically used in traditional dishes such as mielies, pumpkin leaves, sweet sorghum, sweet potatoes, jugo beans and calabash.

In addition to fruit and veg you can also buy meat from the Braeside Butchery, fresh milk from Happy Milk and free range eggs from Keto Kitchen as well as Dutch cheeses from Gonedsa. There's also bread by Mrs Breadcare including classic rye bread, flax seed breads and stoneground breads as well as sweet potato bread, pumpkin bread and even cauliflower and spinach bread, plus loads of options for heat-and-eat ready made meals from the market's food stall traders.

Need to know: 
You need to get your order in before 2pm on a Monday for a Thursday collection or delivery. You can place your orders for the week from Friday mornings. Order online here. The delivery fee is R75 and deliveries can be made within a 20km radius of the market.​​​​ Alternatively, you can collect your order from Bryanston Market on Thursday between 12:00 and 15:00. ​​​​​​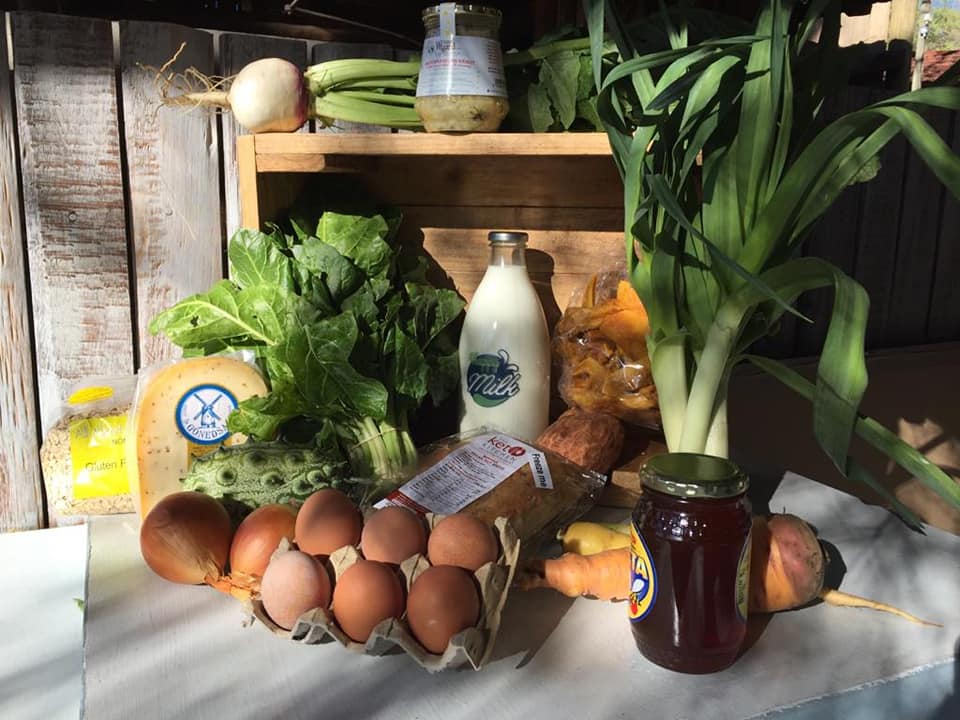 Farm Fresh Online
Farm Fresh is an innovative food delivery small business that has been delivering farm-fresh boxes of the best available fruit and vegetables to Joburgers since 2015. As South Africa's lockdown settled in Farm Fresh's box deliveries have increased three-fold, creating new employment opportunities and ensuring more Joburgers have access to the best possible fruit and vegetables 'from farm to tummy'. 

Farm Fresh's choice of small, medium and large seasonal fruit and veg boxes are packed with the freshest selection of fruits, cooking vegetables and salad.

Need to know:
Boxes can be ordered online at farmfreshonline.co.za. Deliveries are made on different days depending on what part of the city you live in. See the Farm Fresh website for details.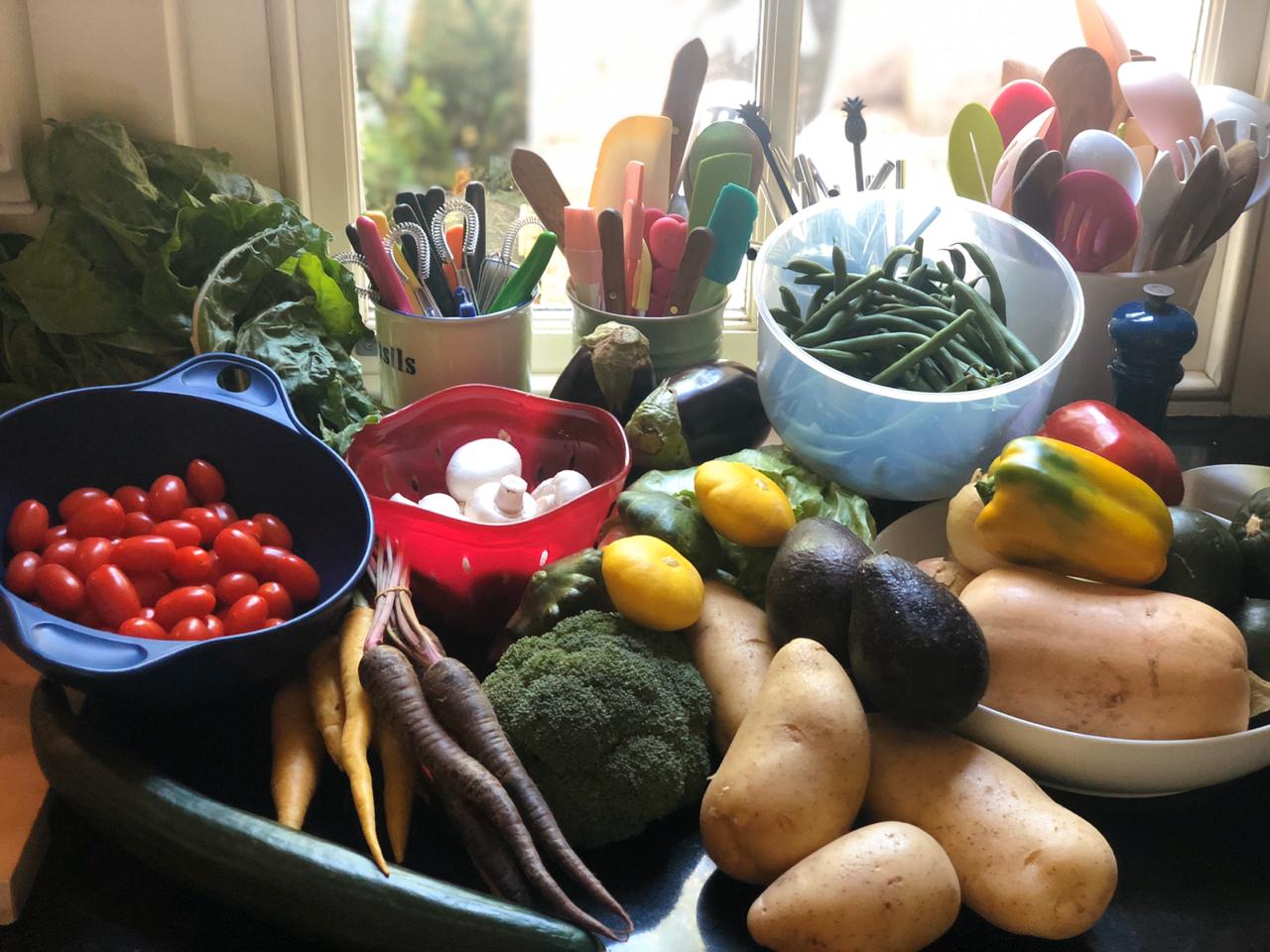 Momo Meal Kits
Joburg's Momo chain of Asian street food restaurants are now delivering meal kits in partnership with Uber Eats. Note that you can only order kits if you are within a normal delivery radius of the Momo &O (Norwood), Momo Soko (Illovo) and Momo Baohaus (Greenside) branches. There are loads of kits to choose from packed with ingredients for signature dishes such as chow mein stir fry, beef gyoza potstickers and Thai coconut curry.

Need to know: You can order Momo's meal kits on UberEats
UCook
UCook is an ingenious home delivery service, originally launched in Cape Town and now also available in Joburg, that helps you cook like a five-star chef from the comfort of your own kitchen. With the tagline 'cooking made easy' UCook packages every ingredient you need, together with a recipe from one of their leading chef partners. Meal-kits can be ordered from UCook.co.za and recipes change weekly with UCook collaborating with top five-star chefs to share exciting new recipes that you might ordinarily struggle to get all the ingredients together for. This is the service for those who enjoy gourmet home cooking.

UCook has also launched a Food Fund with a portion of the cost of every meal kit being matched and doubled by UCook and donated to FoodForward SA who support feeding schemes for thousands of people across South Africa.

Need to know: Check out this week's meal kit menus and order at UCook.co.za One of our favourite wine bars Publik on Bolton Road won't be open for wine for a while, although happily in addition to ordering bottles from their online shop, you can also get a box of the finest artisanal treats delivered. Choose from a 'Produce box' packed with fruit, veg, fresh bread and eggs, a delicious 'deli box' with classic wine accompaniments like cured meats, olives, cheeses and pickles or a range of 'pantry boxes' which include artisanal olive oils, raw honeys and other treats.

Need to know:
Deliveries are made from Tue to Sun between 10:00 and 17:00. Check out the most recent menus and order online via their Instagram page.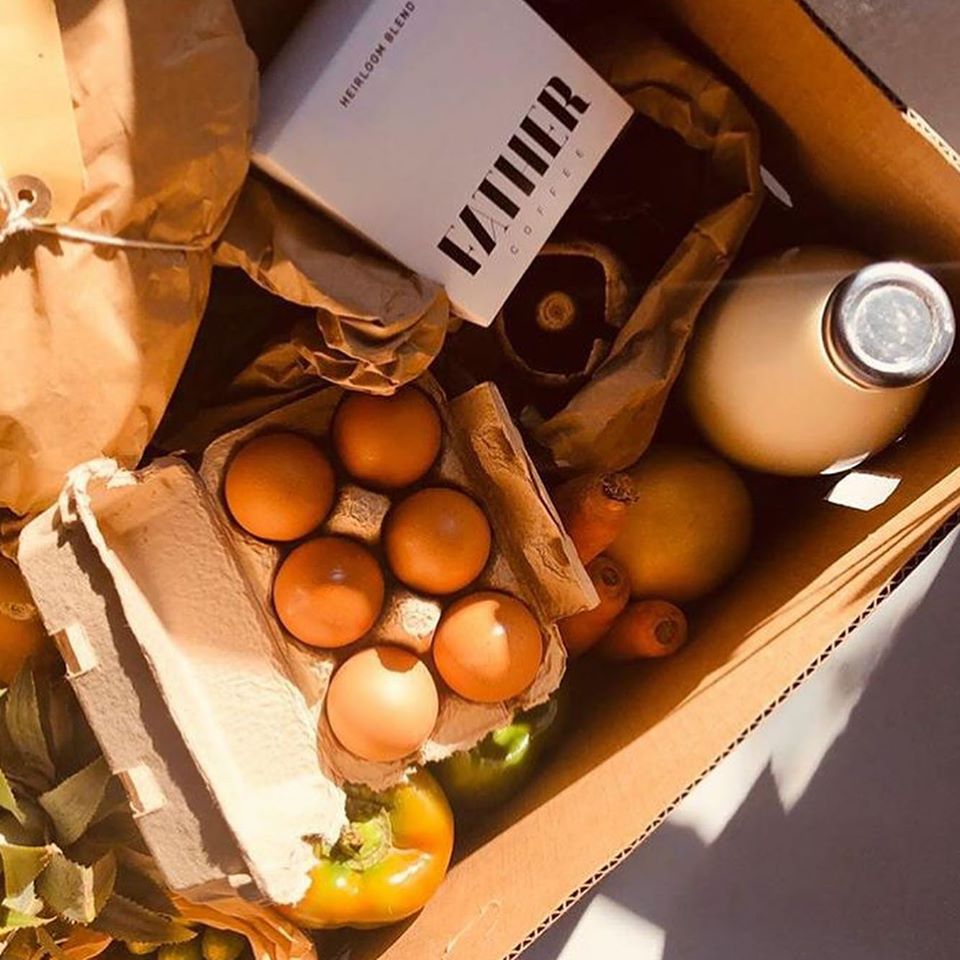 Dedicated to healthy living and eating, Rosebank's Brik Cafe has a reputation for meticulously sourcing only the finest organic and sustainable ingredients for their inventive dishes and now they are offering the chance to get these ingredients delivered to your door! The perfect service for those with dietary requirements such as vegans and those who eat gluten-free, boxes are themed according to diets and in addition to fresh fruits, vegetables and bread include homemade goodies from the Brik team such as pickles, jams and yogurts.

Need to know:
See theBrik Cafe Instagram page for details of what's in the box this week and send them a DM, whatsapp +27 715093131 or email hello@brikcafe.co.za. Deliveries can be arranged or you can collect at the cafe in Rosebank.