In our
What's Cookin'?
article series we ask chefs from some of our favourite restaurants and cafes to share a recipe with readers that is perfect for making at home while sheltering in place.
#stayathome #zostanwdomu
PRZEMYSŁAW KLIMA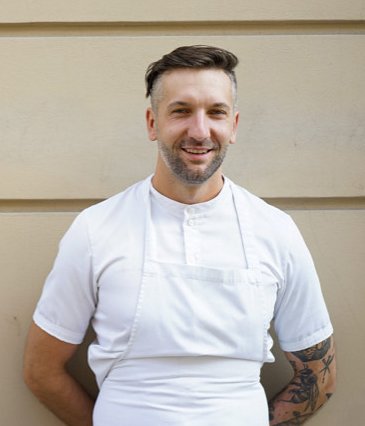 Przemysław has worked with the big names in Poland, having started his gastro career in Kraków's Michelin recommended Ancora. He would later work as a sous chef in two of Poland's only restaurants to have received Michelin stars - Warsaw's Senses and Atelier Amaro. Having returned to Kraków after a 10 year stint away from his hometown, he's now the Executive chef at the already legendary Bottiglieria 1881. Kraków's restaurant scene has yet to receive a Michelin star, however, if/when it does happen, we've no doubt that Przemysław will have played a role in its achievement!

Regarding his recipe, Przemysław said: "The dessert I have prepared is my interpretation of the pavlov meringue for one person. This simple dessert is perfect for the spring climate. The sweetness of the meringue and its tenderness are intertwined with the classiness of the lemon filling. It is best combined with lavender or roasted malt [optional]."

Follow Przemysław Klima on Instagram: @klimaprzemyslaw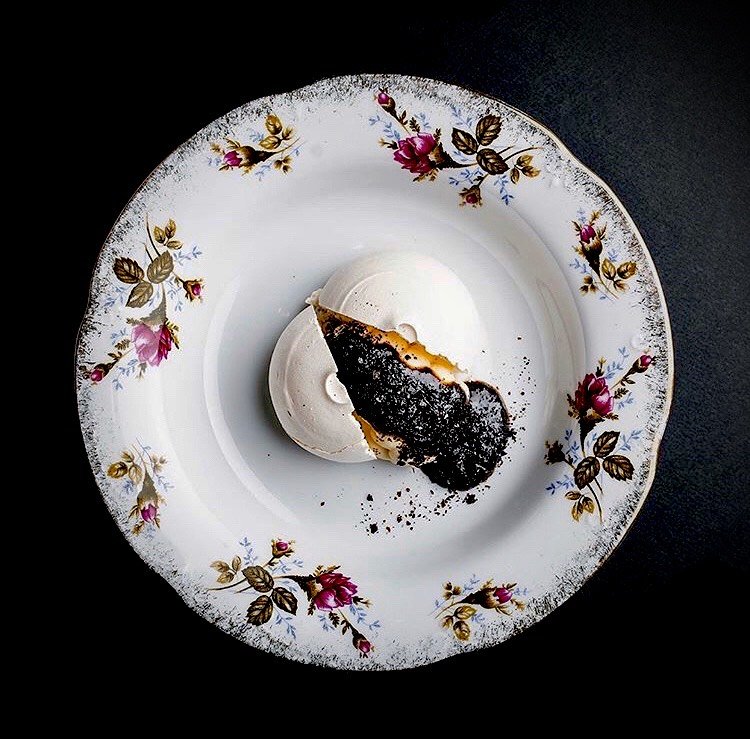 Przemysław Klima's Lemon Meringue Recipe
[Serves 1]
Meringue Ingredients
• 8 egg whites
• a pinch of salt
• 400g sugar
• 2 tspn starch
• 2 tspn vinegar
Method
Beat egg whites thoroughly until thick. Add sugar.
Sprinkle starch and vinegar.

Heat oven to 150 °C and bake for 2 minutes.
Lower heat to 120 °C and bake for 75 minutes.
Lemon Cream Ingredients
• 120g egg yolks
• 175g sugar
• 200g butter
• 2 pinches of salt
• 150g lemon juice
• lemon zest
• 13g gelatin
• lemon thyme 
Method
Mix all the ingredients together.
Heat up until the mass gains a smooth consistency.
Once cooled, add the mix into a piping bag and squeeze over the meringue(s).
Optionally, sprinkle barley sugar on top.

Smacznego (Bon Appètit)!