To borrow from the lady herself, "they say the first sentence…is always the hardest. Well, that one's behind me, anyway." So Wisława Szymborska (1923-2012) began the most important speech of her life when she accepted the Nobel Prize for Literature in 1996.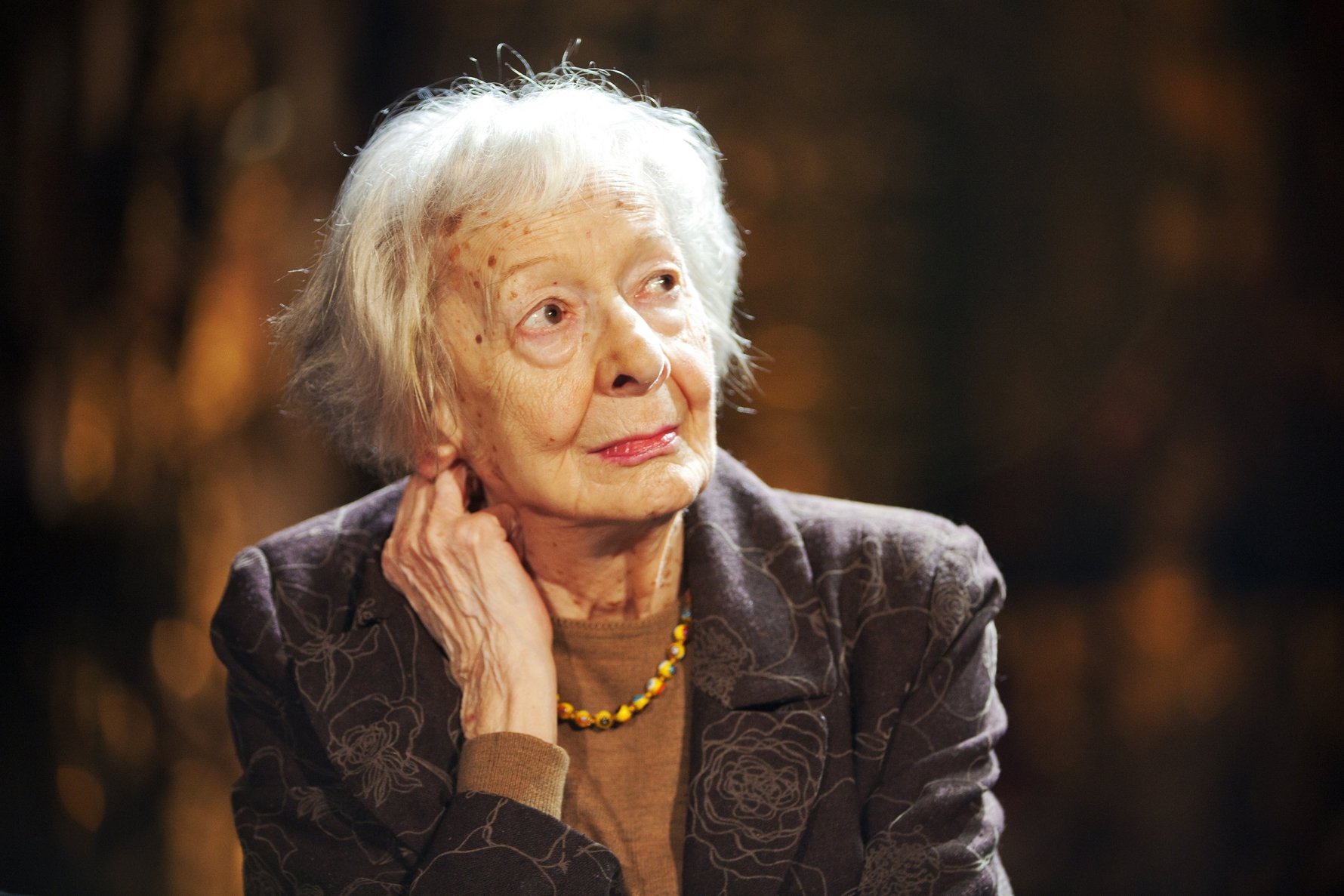 It was light-hearted moments like these that perhaps endeared the humble Polish poet to noted fans like Woody Allen. Although often playful and imaginative, Szymborska's poetry is hardly light verse. Recurring themes of her work include war, torture, death and the passage of time, and though highly contemplative, she never manoeuvred away from the subject at hand.
Life & Career
Born in Kórnik (near Poznań) in 1923, her family soon moved to Kraków where she would quietly spend the rest of her life. During Nazi occupation Szymborska secretly attended an underground secondary school and after the war studied literature and sociology at Jagiellonian University, dropping out before getting a degree due to financial problems. It was during this time that she first began publishing her poetry and had a short-lived six-year marriage with fellow poet Adam Włodek. Like many of her contemporaries, Szymborska's early work adhered to official Soviet ideology and her first two collections – 1952's Dlatego Żyjemy (What We Live For) and 1954's Pytanie Zadawanie Sobie (Questions I Ask Myself) – later became known as her Stalinist period. By 1957 she had denounced her early work, and was later involved in the Solidarity movement to overthrow Poland's communist government, writing under a pseudonym in the underground and foreign presses during martial law.
 
Throughout her modest career she worked for various Cracovian literary periodicals, publishing a regular column of book reviews and a slim volume of poetry every few years. It was enough to earn her acclaim and recognition in Poland, however she was virtually unknown abroad until 1996 when she was unexpectedly pulled from her shy, solitary life and awarded the Nobel Prize in Literature "for poetry that with ironic precision allows the historical and biological context to come to light in fragments of human reality."
Literary Style & Legacy
That explanatory commendation from the Nobel Boards is a perfect example of the inaccessible, esoteric and ambiguous language that turns the general public away from poetry, and stands in contrast to Szymborska's actual writing. Known for its simple, straight-forward language, Szymborska's work quickly engages the reader, typically drawing them into an encounter with familiar, seemingly insignificant objects and events, but from a new perspective which reveals their harsh hidden truths or celebrates their unseen miraculous qualities. With trademark wit, wisdom and irony, her lyrical joy over life's astonishing potential is tempered by strong skepticism in easy answers and an acute awareness of suffering.
 
After its slightly frivolous start, Szymborska's Nobel acceptance speech went on to be considered one of the greats for its humourous description of the poet's creative process and its earnest identification of that process's responsibility to restlessly render every aspect of the world around us as nothing less than what Szymborska believed it to be: extraordinary.
Despite almost universal critical acclaim and a surge in popularity, Szymborska was disturbed and embarrassed by her Nobel acknowledgement, and it apparently took her years to begin writing again. Today her reputation rests on a surprisingly small body of work comprising less than 250 poems. When asked why she had published so few poems she once retorted, "I have a trash can in my home." A heavy smoker throughout her life, Wisława Szymborska died of lung cancer in that home on February 1st, 2012 at the age of 88. She is buried in Kraków's Rakowicki Cemetery.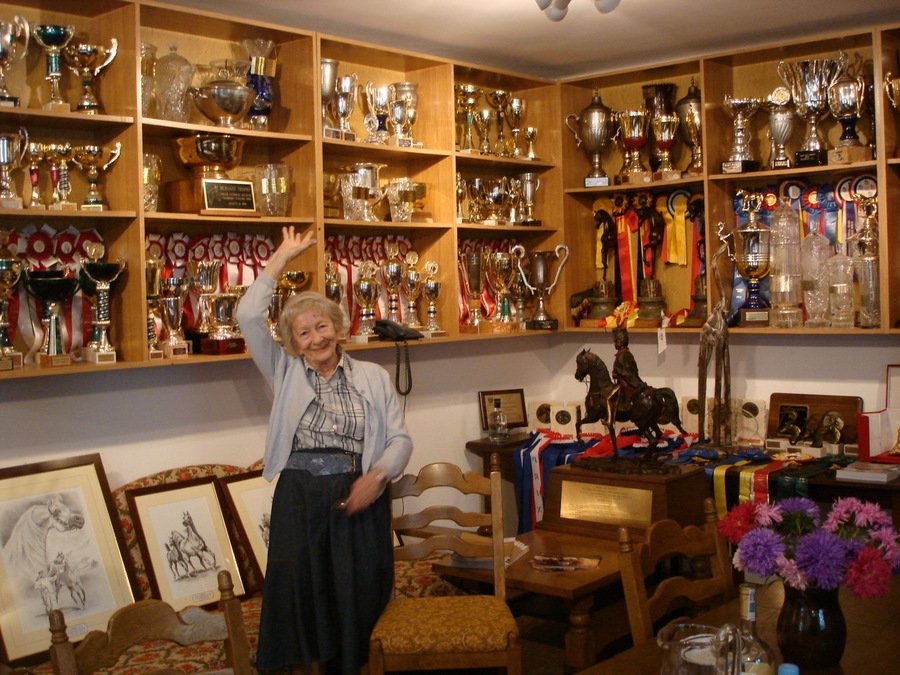 What to Read by Wisława Szymborska
Poetry is notoriously difficult to translate, but translators Stanisław Barańczak and Clare Cavanagh did Wisława justice with their splendid work on View with a Grain of Sand and Here, winning a PEN Translation Prize in the process. Pick up View... to immerse yourself in the poet's lyrical and profound world, and keep an eye out for our favourite poem, Birthday.  
Places to Visit in Kraków
In July 2023, on the 100th anniversary of the poet's birth, the city of Kraków opened Szymborska Park - a completely new green space on the site of a former parking lot located just outside the Old Town. The park features several references to the writer's life and works, foremost of which is an enormous mural with her poem 'Nic Dwa Razy' written out in full (see the small plaque for an English translation).
If you're a total lovestruck admirer, you can lay some flowers on Wisława's  rather modest grave in Rakowicki Cemetery; buried in her family plot, you can try to find it in section 'Gd' to the right of the main entrance between the main alley leading to the cemetery chapel and the 'Alley of the Distinguished' ('Aleja Zasłużonych').

Szymborska's actual Nobel Prize can be seen in the Collegium Maius - the Jagiellonian University Museum, or at least it was when we took this photo.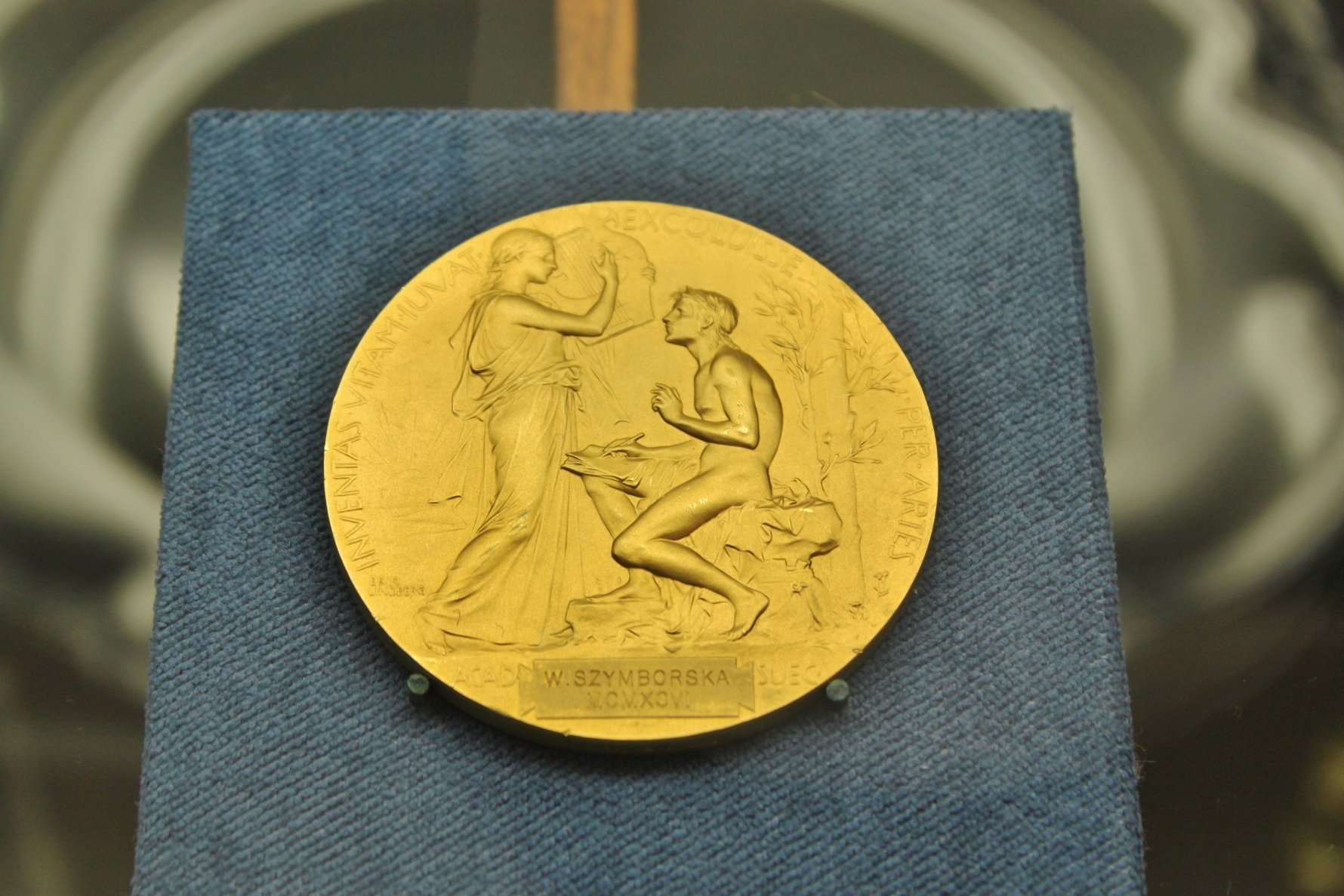 Kraków has hosted numerous exhibits dedicated to Szymborska's life and work not just as a poet, but also an artist. Although there is nothing currently on view, it seems inevitable that some sort of permanent museum exhibit will some day become a reality from the extensive works in the collection of the National Museum.
 
| | |
| --- | --- |
| Painting of Wisława Szymborska by Beata Stankiewicz, 2020; from the MOCAK Collection. | Szymborska sculpture by Krzysztof M. Bednarski, 2003; from the MOCAK Collection. |
Szymborska's Apartments in Kraków
Szymborska spent most of her 88 years living in Kraków. She first moved with her family to an apartment at ul. Radziłłówska 29 at age 6 in 1929. It was here that she lived with her parents while studying Polish Literature and Sociology at Jageillonian University, and when her first poem - 'Looking For a Word' - was published in the Dziennik Polski newspaper in 1945.

In 1948, Wisława married fellow poet Adam Włodek, and the two move together into an attic room of the Polish Writers Union building at ul. Krupnicza 22 - a collective house set up for Kraków-based writers after World War II. Known as the 'House of Bards,' Szymborska stayed in various flats at this address until 1963, long after the dissolution of her marriage which lasted only 6 years (though the two former partners forever maintained good relations).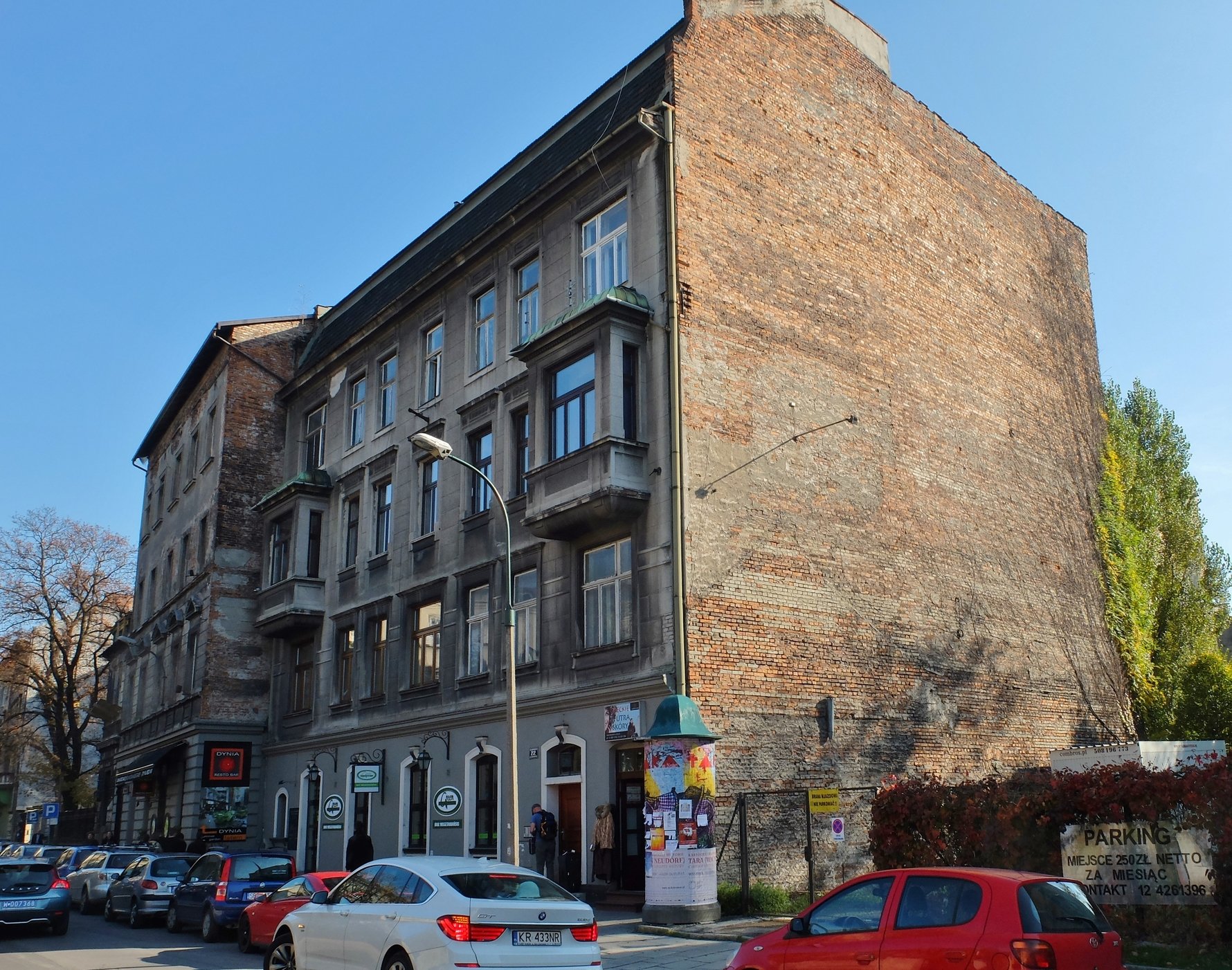 In 1963, Szymborska moved into a studio apartment at ul. Królewska 82 which was so small she referred to it as 'the drawer' (szuflada) and had to have special furniture made. In 1982 she moved to a 4th floor apartment in a typical PRL-era apartment block at ul. Chocimska 19.

After winning the Nobel Prize, in 1997 Szymborska moved to her final apartment at ul. Piastowska 46, where she lived the last 15 years of her life. Located in a modern apartment building, the flat is in a green area near Młynówka Królewska - a park stretching along a former riverbed in western Kraków towards Bronowice - and features three balconies. Completely renovated in 2019, the living room has been preserved with the poet's original furnishings, including her table, lamps, armchairs, some trinkets and wall art. The kitchen, bathroom and bedrooms were completely redone (the latter featuring enlargements of her manuscripts stencilled on the wall) and the apartment is today used as a literary residence under the direction of the Wisława Szymborska Foundation.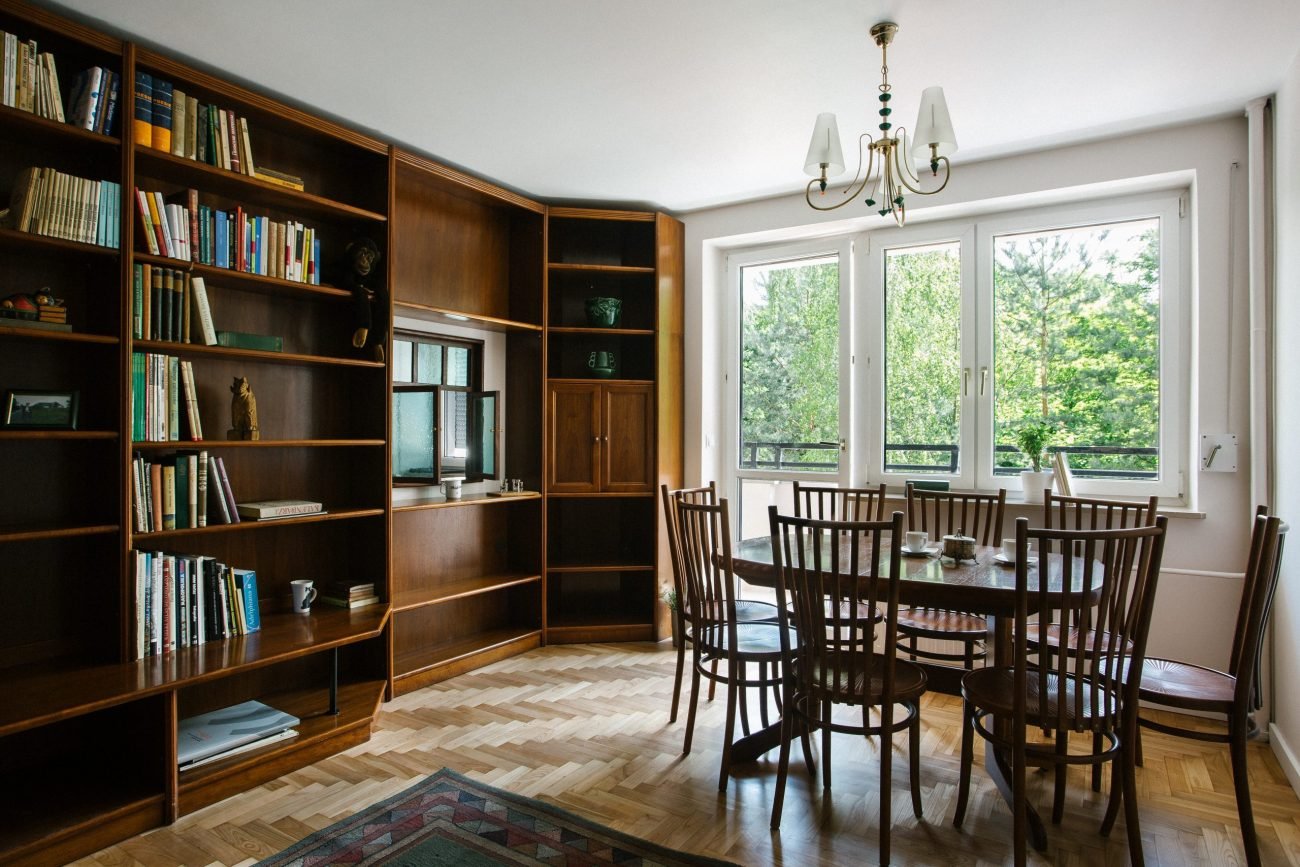 Szymborska's
 literary legacy and local connections played a large role in Kraków being recognised as a
UNESCO City of Literature
. Follow the link to read more about
Literary Kraków
.