Poznań boasts a dense historic Old Town directly between two of Poland's largest man-made urban recreation areas in lakes Malta (to the east) and Rusałka (to the northwest). While it's the more developed and commercialised Lake Malta that grabs most of the tourist attention, the largely unheralded area surrounding Lake Rusałka is rich in history (most of it tragic), natural beauty (both tamed and untamed) and opportunities to escape the urban patter of Poznań.



If lakes Malta and Rusałka were siblings (and in a sense they are), Rusałka would be the athletic and attention-seeking Malta's mysteriously beautiful and slightly introverted sister. Indeed, the lake's very name - derived from Slavic mythology and denoting a water nymph or mermaid - belies the area's natural wonder and allure (and danger, see further down). While Lake Malta is favoured by families and sportsmen, and characterised by an artificial ski slope, adrenaline rides, mini-golf, a zoo and other diverting amusements and activities, the slightly smaller Rusałka (36.7 hectares) has long been

favoured by naturalists and fishermen, hikers, cyclists and photographers

, and is characterised by

3,300 metres of largely wooded coastline woven with intimate walking paths

, ancient trees (a group of which near the north shore are a designated natural monument), misty streams, and several forgotten

war memorials

. Like Lake Malta, Rusałka is a man-made reservoir initiated during WWII, but in contrast to her younger brother,

Rusałka's shores are mostly devoid of commercial development and provide a unique opportunity to immerse oneself in a natural setting without leaving the city centre

.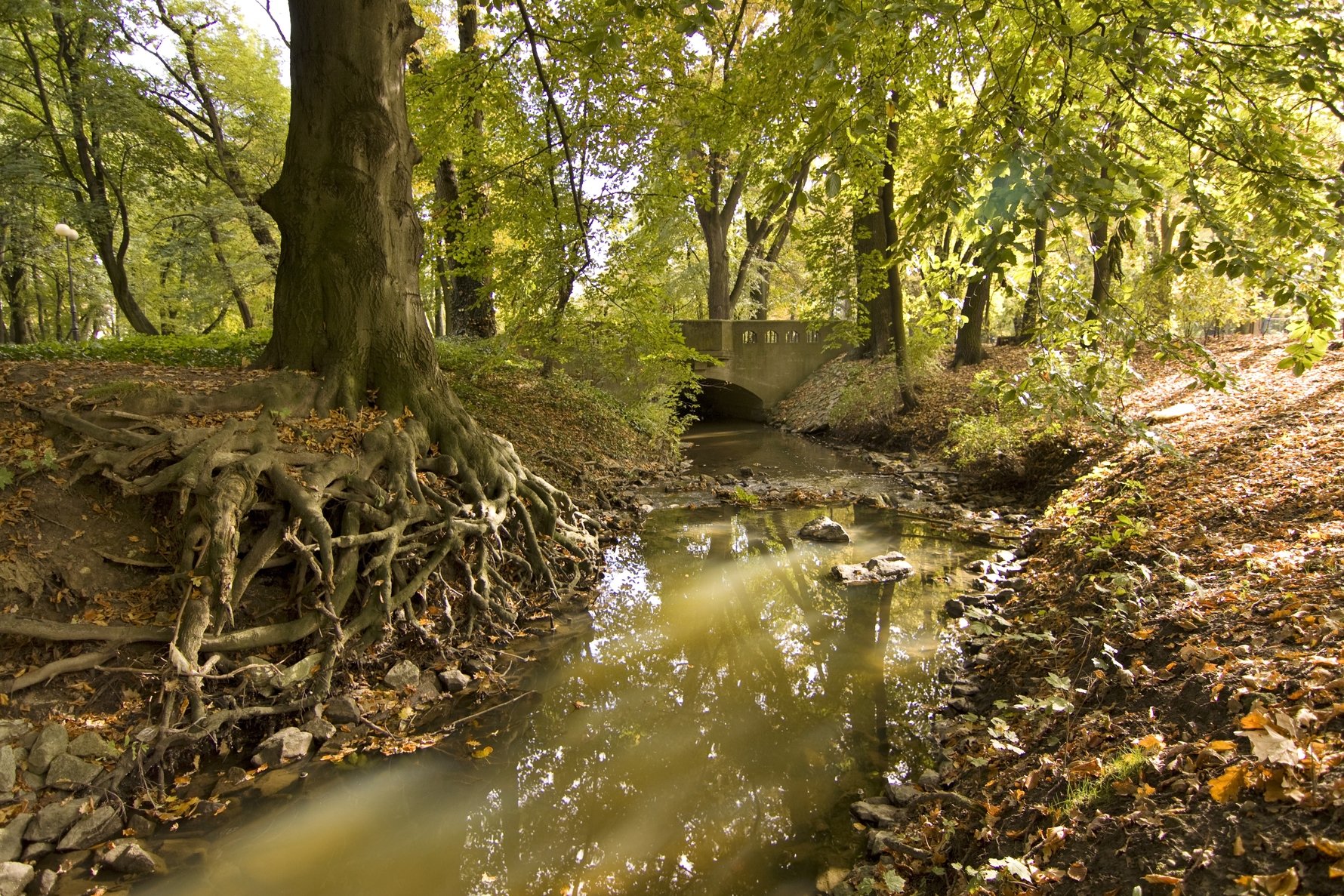 That's not to say that this old girl doesn't know how to have fun, however. In summertime a designated section of the northern coast becomes Poznań's most popular swimming and sun-bathing destination, even overseen by lifeguards and offering water sports equipment rental. In fact the shore now hosts the new Rusałka restaurant and beach bar, and there are numerous events and activities planned in an effort to get more people engaged in one of Poznań's most beautiful and under-utilised recreation areas.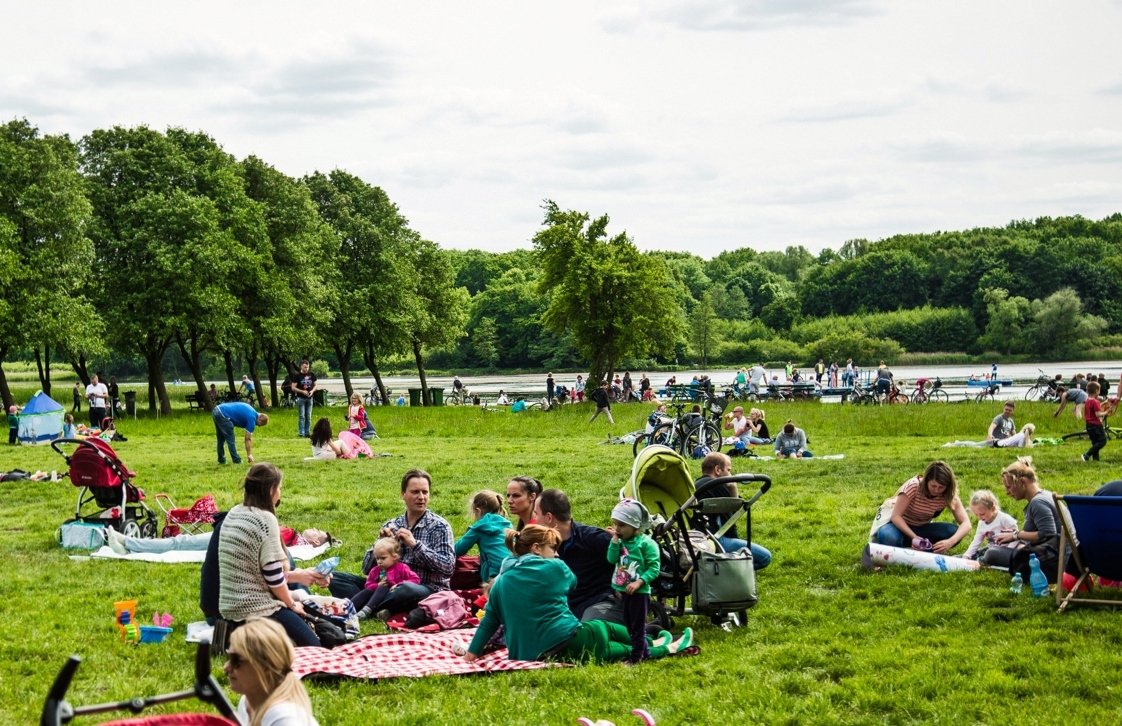 Summer - when hot bodies hit the beach, and autumn - when the leaves perform that magical chromatic manoeuvre of theirs, are absolutely the best times of year to visit the area (take your camera). Tourists will also find several other points of interest nearby, including Park Sołacki - which leads directly into Lake Rusałka's eastern shore, and the Botanical Gardens on the southern shore. For those fascinated by Poland's painful past, Rusałka also conceals several unkempt WWII-era memorials and mausoleums, and the Wielkopolska Martyrs Museum is also within walking distance of the south shore. If your interests include nature, history or photography, escape the agoraphobic Old Town and explore Rusałka's unique and natural charms, as well as her dark secrets. You'd be wise to pick up a map of the area from tourist information, wear comfortable shoes (prepare for lots of walking), and off you go.
The Dark Veil of History
Before becoming a picturesque recreational area, the neighbourhoods of Ogrody (literally 'Gardens') and Golęcin, between which Lake Rusałka now rests, were preoccupied with protecting the city from invasion as part of the 'Fortress Poznań' ring of defences built in the late 19th century. Bogdanka Battery today lies somewhere in the murky depths below Lake Rusałka, while some traces of larger Fort VIa can be found in the woods north of the lake (the fort was badly damaged during WWII and then demolished).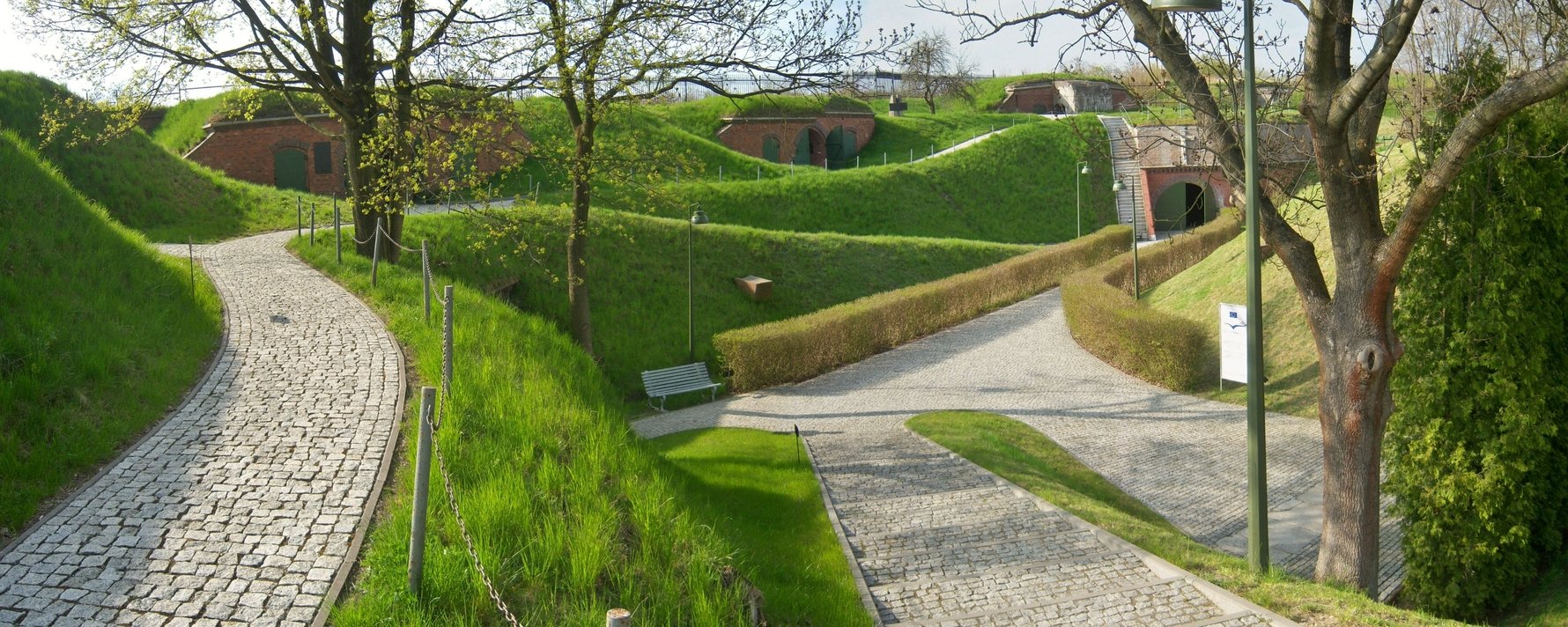 The primary fortress in the area, however, was Fort VII, which still stands just south of the lake and is easily the most dark-hearted place in Poznań. Fort VII had already been turned into a Nazi concentration camp (the first on Polish territory) as early as October 1939, when the Reich got the idea of damming the Bogdanka tributary and creating a lovely lake here in 1943...using Jewish slave labour. It's unclear how many lives it cost to do the work, and sources disagree on how many people - the vast majority of them Poles from the Wielkopolska region - were executed at Fort VII and in the forests surrounding Lake Rusałka during World War II; with all documentation destroyed, estimates actually range from a conservative 4,500 to a terrifying 20,000. Today Fort VII can be visited under the auspices of the Wielkopolska Martyrs Museum, and modest memorials can be found at massacre sites scattered across all four sides of Lake Rusałka. Though some of these memorial places are close to the trail that circles the lake, and all four can be found with some very determined sleuthing, none of them are particularly conspicuous, nor well-maintained, making their discovery all the more moving.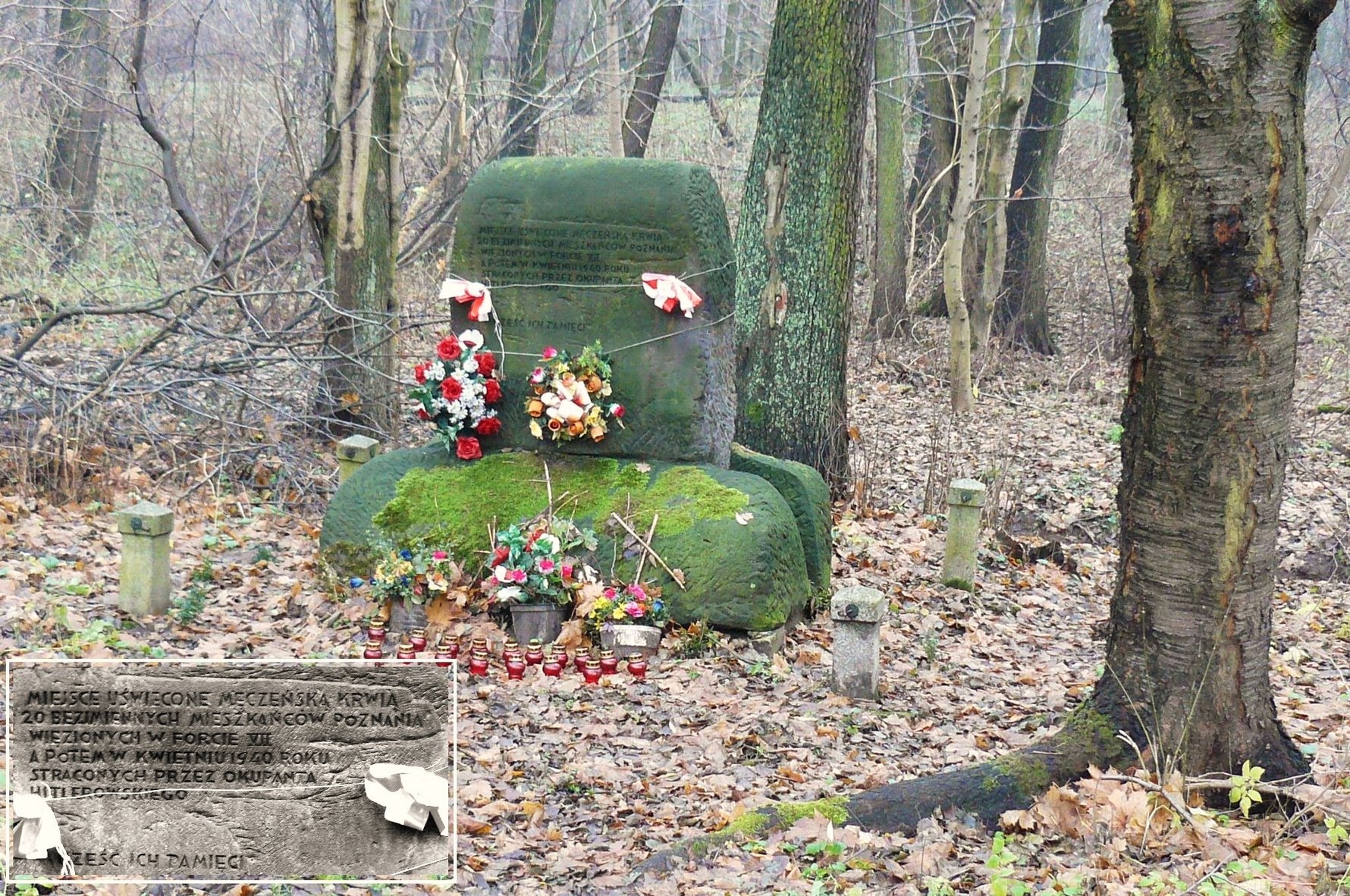 Getting to Lake Rusałka
Located northwest of Poznań's Old Town, and just northeast of the airport, Lake Rusałka is perfectly accessible via public transport, but getting there usually involves a complex cocktail of trams and buses and obviously depends entirely upon where you are and which part of the area you want to explore - check jakdojade.pl/poznan for route planning and exact times. As such, taxi is definitely your easiest option, and a ride out to the western suburbs should only set you back 15-25zł depending on where you are in the centre. Nonetheless, here are your best options for visiting key points in the area via public transport.

To the Botanical Gardens and south shore:
The 'Ogrody' tram roundabout is just outside the entrance of the Botanical Garden. Takes trams 2, 7 or 18 from 'Rynek Jeżycki' and you're there in 6mins. Or take tram 17 from 'Plac Wielkopolski' to 'Ogrody' in 13mins. From 'Ogrody' it is also only about a 20min walk up ul. Botaniczna, across ul. Wawrzyńca, and to the trail on the Lake Rusałka's south side.

To the north shore beach area:
Catch bus 160 from 'Małe Garbary,' getting off at 'Golęcin' (13mins); or bus 64 from 'Rynek Jeżycki,' getting off at 'Golęcińska' (one stop further than 'Golęcin,' 12mins). It's a 15-20min walk through the woods from either stop, though "Golęcińska' is a bit closer.