In Silentio is an original multimedia musical performance, designed for the theatrical stage by composer Asen Avramov, director Boris Radev and the musicians of MYX'D. Music is the leading component in this work – music, which is beautiful, harmonious, mysterious, dramatic, and enchanting. Various sounds – the exhaled breath from the clarinet, the violin pizzicato, and the eerie tremolo produced by the piano strings – are layered gradually in order to illustrate the emergence of music out of silence. The stage performance of this composition is also complemented by scenography, photography, as well as sound and lighting design in order to create a multilateral experience, engaging all senses of the audience.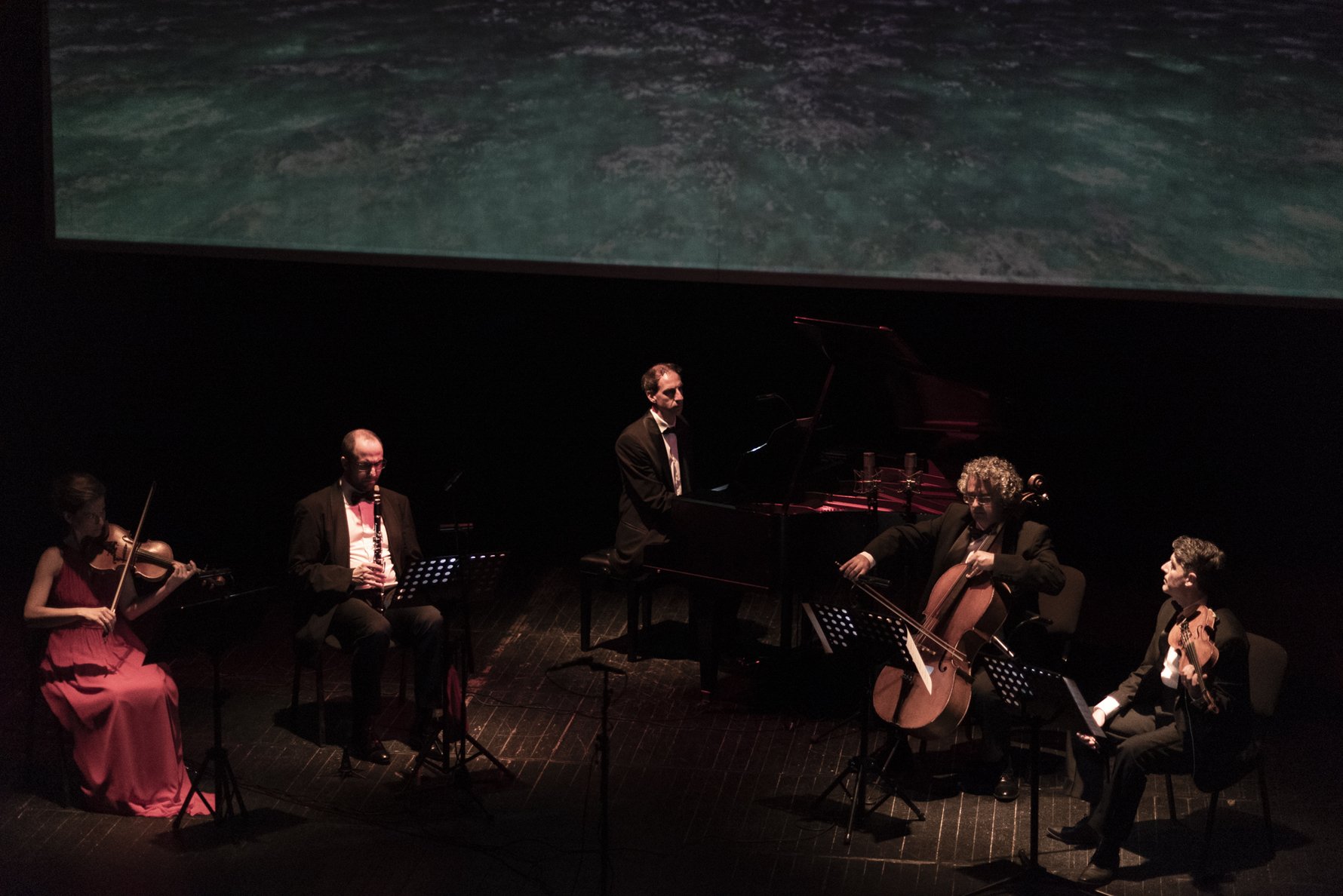 An unconventional chamber ensemble, MYX'D has embraced the philosophy that to be in the service of music means to share it with many. The musicians of MYX'D are united by a collective vision to create unique adventures for their followers. MYX'D aims to reinvent the classical music experience for its listeners, offering early exposure for children and creating an atmosphere of spontaneity for adults. Educational concerts for young people and concerts for adults in unexpected venues are some of the key areas, in which MYX'D is developing its performance strategies – blending ingenuity, curiosity, and audacity when designing its repertoire.
MYX'D values a music-making approach that nurtures experimentation. Each player is challenged to surpass themselves in order to create a unique collective energy, which gratifies and inspires both musicians and listeners alike. The five core members include violinists Smiliana Lozanova and Yuliyan Stoyanov, cellist Kristian Chernev, clarinetist Dimitar Moskovsky, and pianist Miroslav Georgiev. Their diverse backgrounds integrate educational and professional excellence obtained at top American and European schools and universities, as well as work experience at prestigious performing institutions all over the world – from North and South America to Europe and South Africa.