Bakalar (salt cod)
Salt cod is a delicacy that has been prepared in Europe for centuries, starting in Nordic countries, and it has become a part of the cuisine in many Mediterranean countries. A tasty and pricey treat, bakalar takes centre stage on many a table in Croatia on Christmas Eve, since it is a day when you are supposed to fast but eating fish is allowed. It can be cooked in a tasty stew with potatoes, or made into a creamy paste.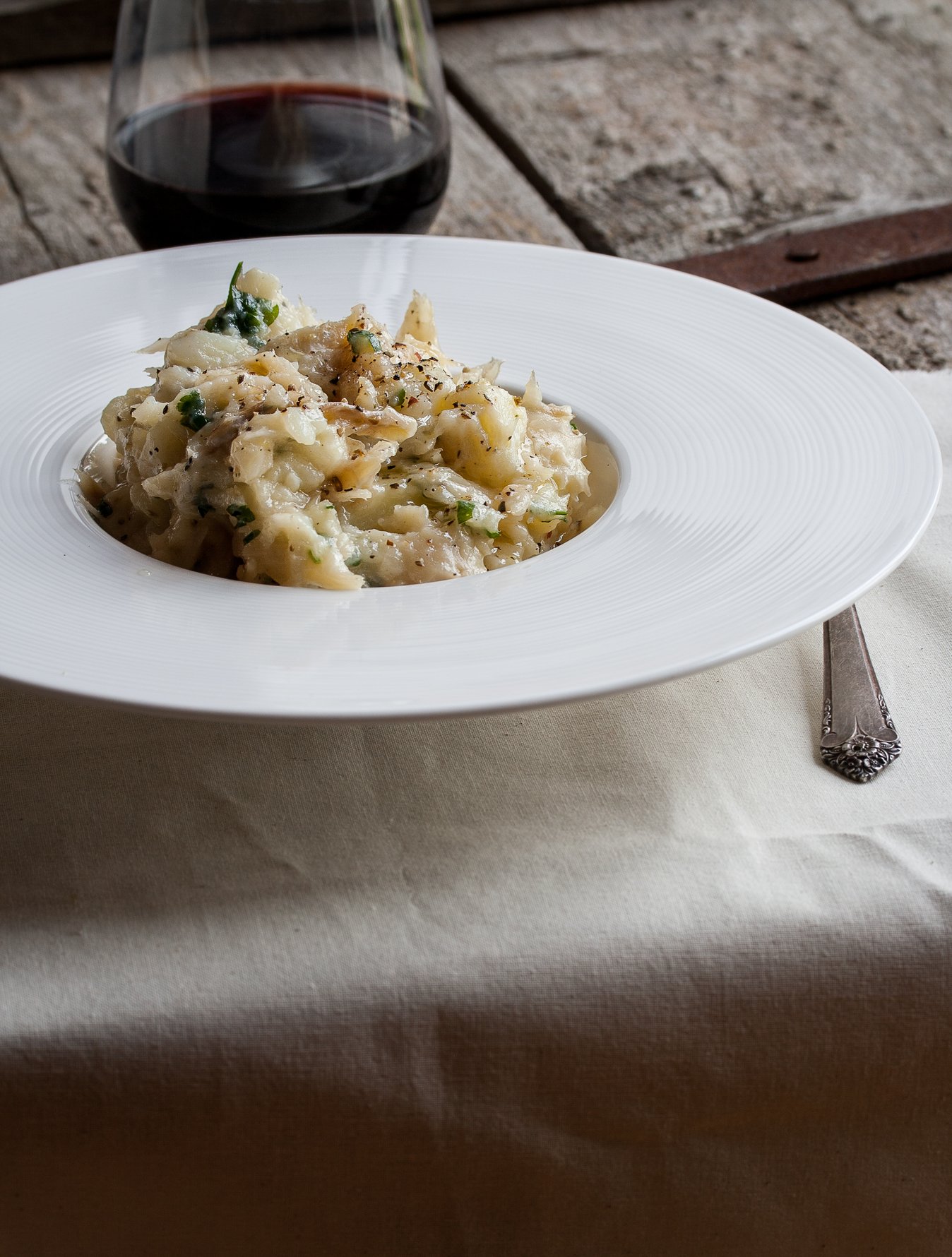 Photo by Anamarija Bujić
Sarma
A popular dish in family homes at any time of the year, sarma is often a course on the menu on Christmas Day or any indeed any major celebration. It's a delicious combination of minced and smoked meats and rice wrapped in soured cabbage leaves and cooked in a tomato or paprika sauce.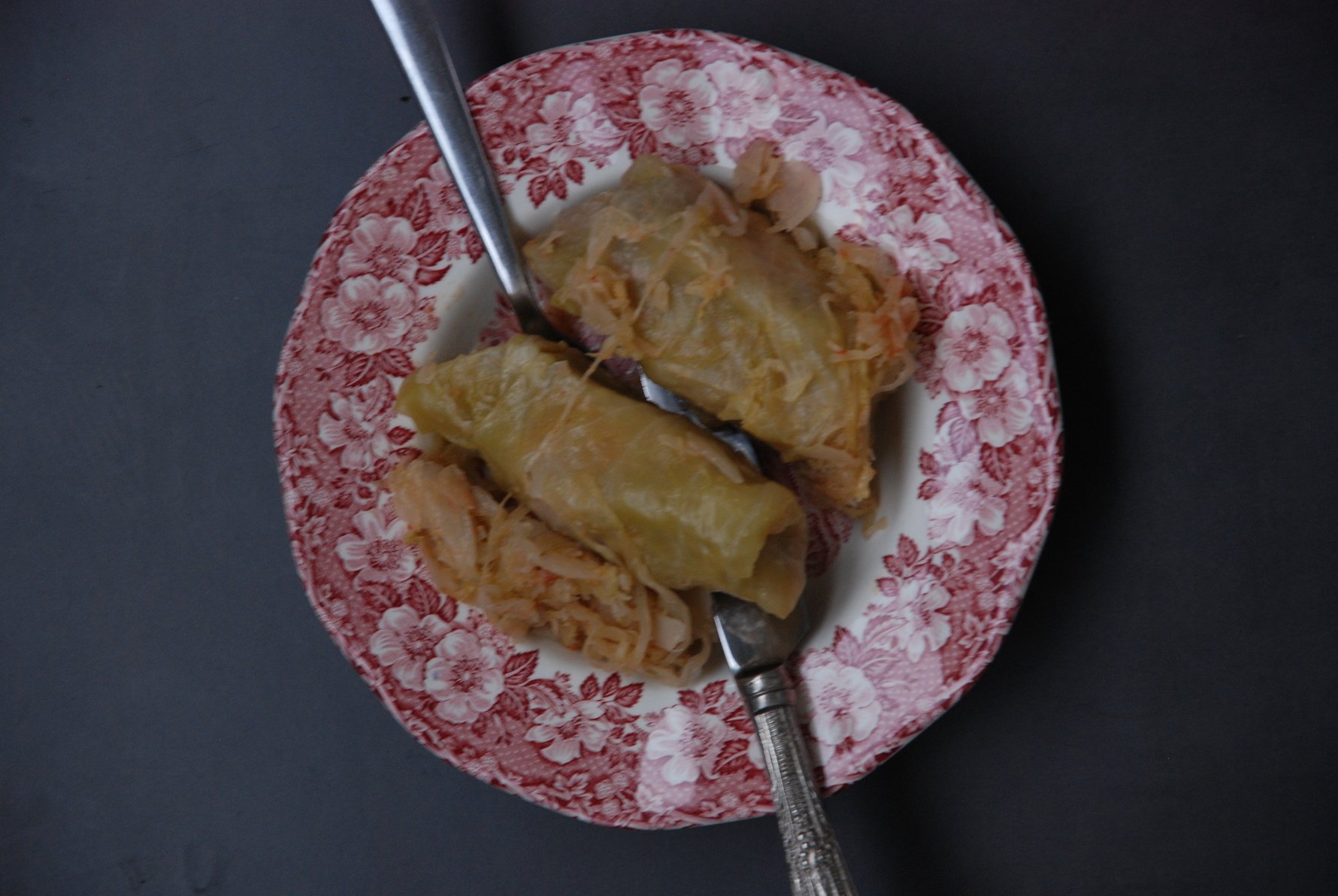 Spit roast pork
If you travel into Slavonia on Christmas Eve, you'll behold the sight of myriad men tending pigs roasting on spits in their gardens, amid the frost and fairy lights. Slavonia is the spiritual home of pork products, and Christmas would just not be Christmas without a table groaning under the weight of a hundred kilos of roast pork, delicious dried sausages and smoked cuts.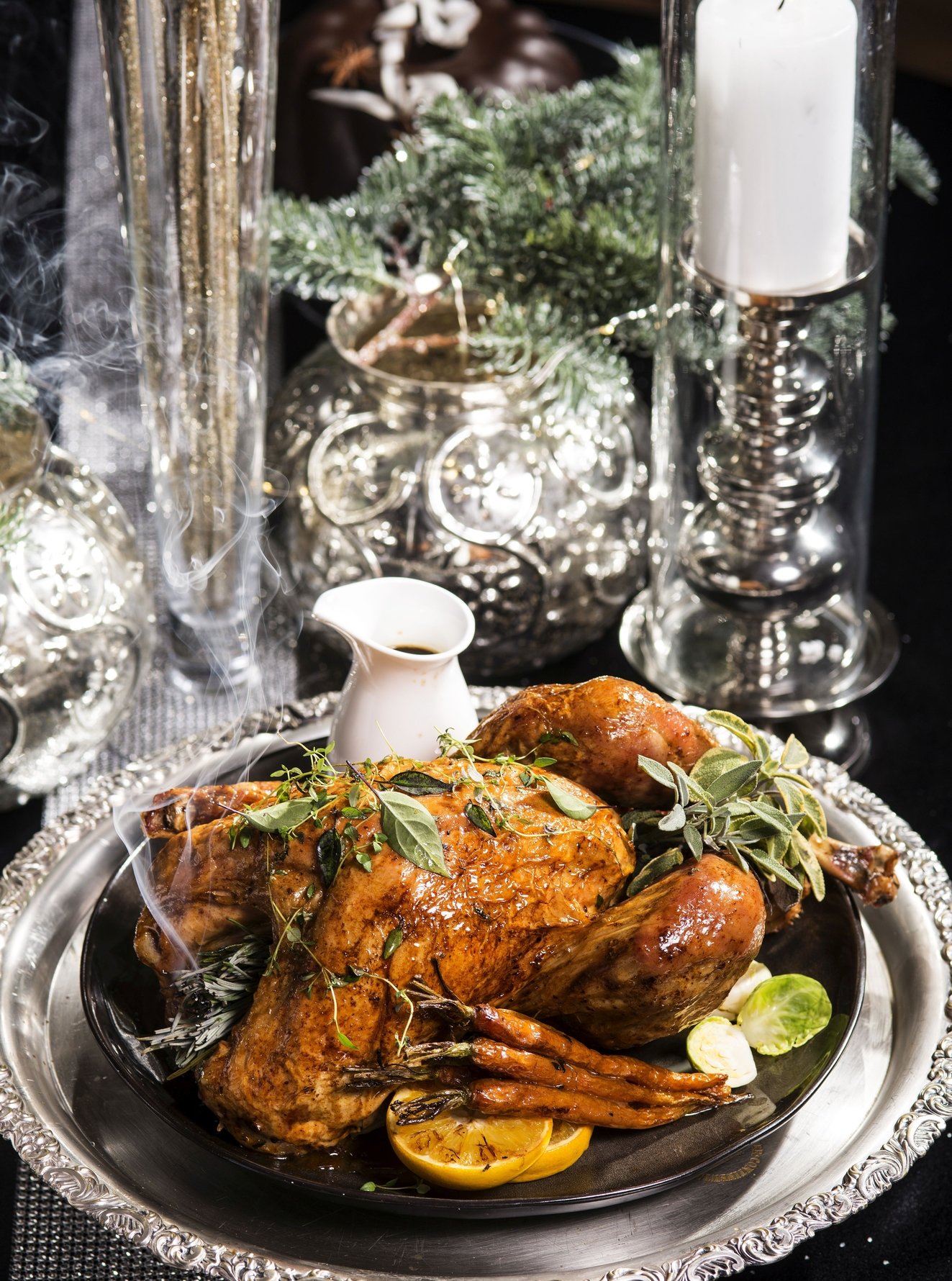 Photo by Esplanade Zagreb Archives
Purica s mlincima
In the Zagorje and Zagreb regions many families celebrate Christmas with a local turkey on the table, roasted and served with mlinci, which are sheets of a mysterious pastry-like substance that you roast with the meat and which soak up the juices, making a satisfying accompaniment.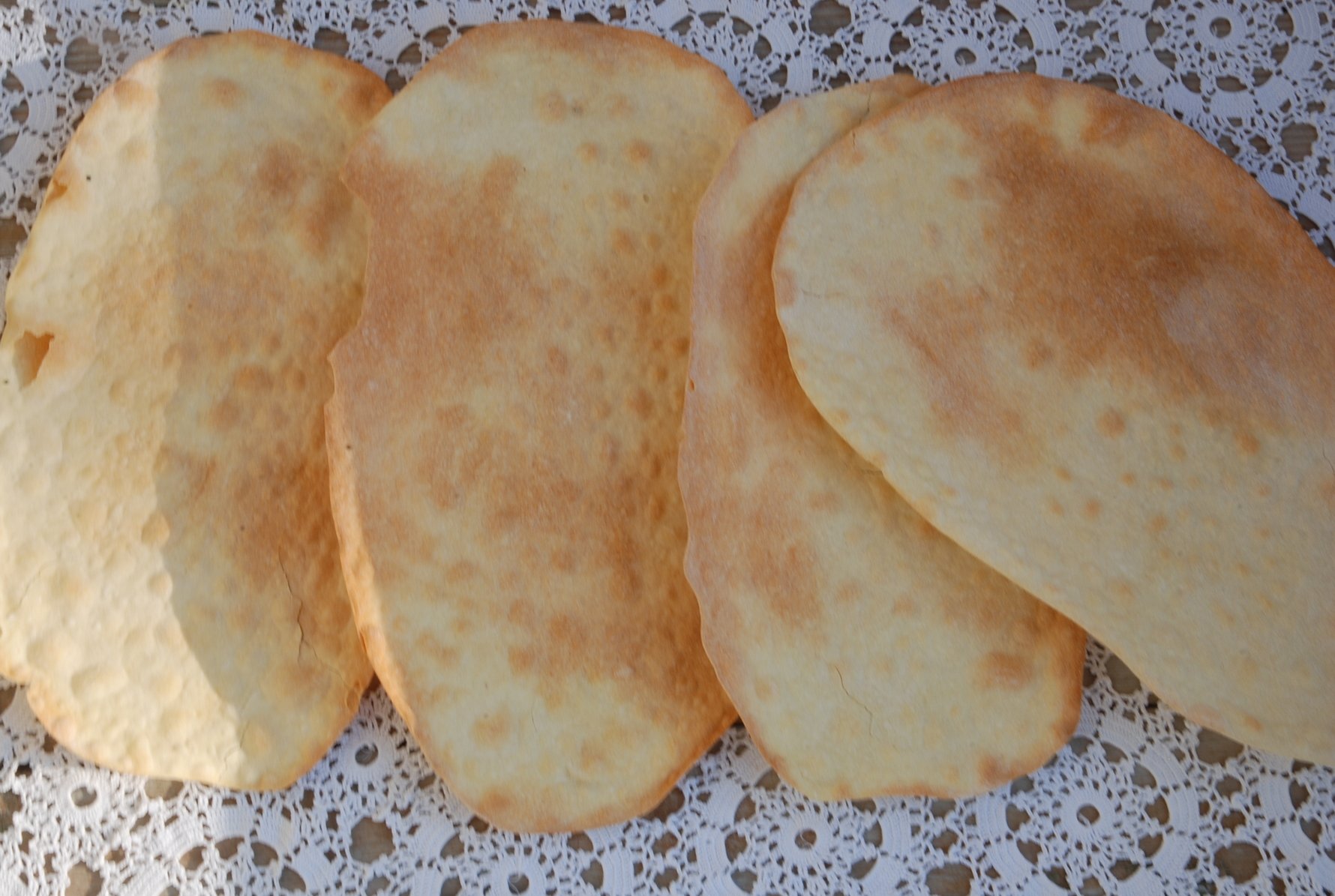 Mlinci
Christmas cakes galore
A Croatian domačica (the lady of the house) will slave for a week before the big day to prepare thousands and thousands of bite-sized cakes in myriad shapes, colours and flavours. Some are crisp and crumbly, others are creamy, and many feature nuts, chocolate and dried fruit. Making Božićni kolačići is a real art form and you can find loads of recipes online and try your hand. But you can also pick excellent Christmas cookies by weight at a good cake shop or slastičarna.