Despite its compact size, the Istrian peninsula is one of the most varied regions that Croatia has to offer, with a stunning variety of landscapes,cultures and attractions. Here are just ten of the destinations that make the region so special.
The Lim Fjord
Cutting into the western coast of Istria is a wondrously beautiful inlet known as the Limski kanal or Lim Channel. Popularly dubbed the Lim Fjord due to its resemblance to the Norwegian coast, it is in fact a 10km-long estuary of a local river, the Pazinčica. Edged by steep grey-green slopes that in places reach a height of 150 metres, this stunning natural feature is a popular target for boat trips from the nearby resorts of Poreč and Rovinj. One historical personality who is rumored to have come here on a boat trip and stayed is seventeenth-century Welshs was hbuckler Henry Morgan, whose alleged descendants live in the village of Mrgani above the fjord's northern rim. The Italian adventurer and teller of tall tales Giacomo Casanova briefly stayed at the nearby hillside town of Vrsar, noting the region's "good wine and beautiful women"in his memoirs. By way of tribute to the Venetian charmer, a popular biking trail from Vrsar to the Lim Fjord is known as the "Casanova Way". The Fjord is also famous for its oysters, which are served in a couple of renowned restaurants down by the shore.Lim's fjord-like features were put to good use in HoJlywood Viking movie The Long Ships (starring Richard Widmark and Sidney Poitier), filmed here in 1963.
Picturesque towns
Inland Istria, with its green valleys overlooked by pudding-shaped heights, is famous for its medieval hilltop towns, many of which preserve their narrow alleys and grizzled grey-brown defensive walls. Arguably the most dramatic of these is the summit-straddling town of Motovun, a perfectly preserved medieval townlet with a picturesque main square and gobsmacking views from its battlements. It is also the traditional home of the Motovun Film Festival, Croatia's most prestigious international movie event. Motovun fills up quickly in summer and is full of shops and cafes serving trippers.  Equally ancient near-neighbours such as Grožnjan and Oprtaljare more laid back,but no less photogenic.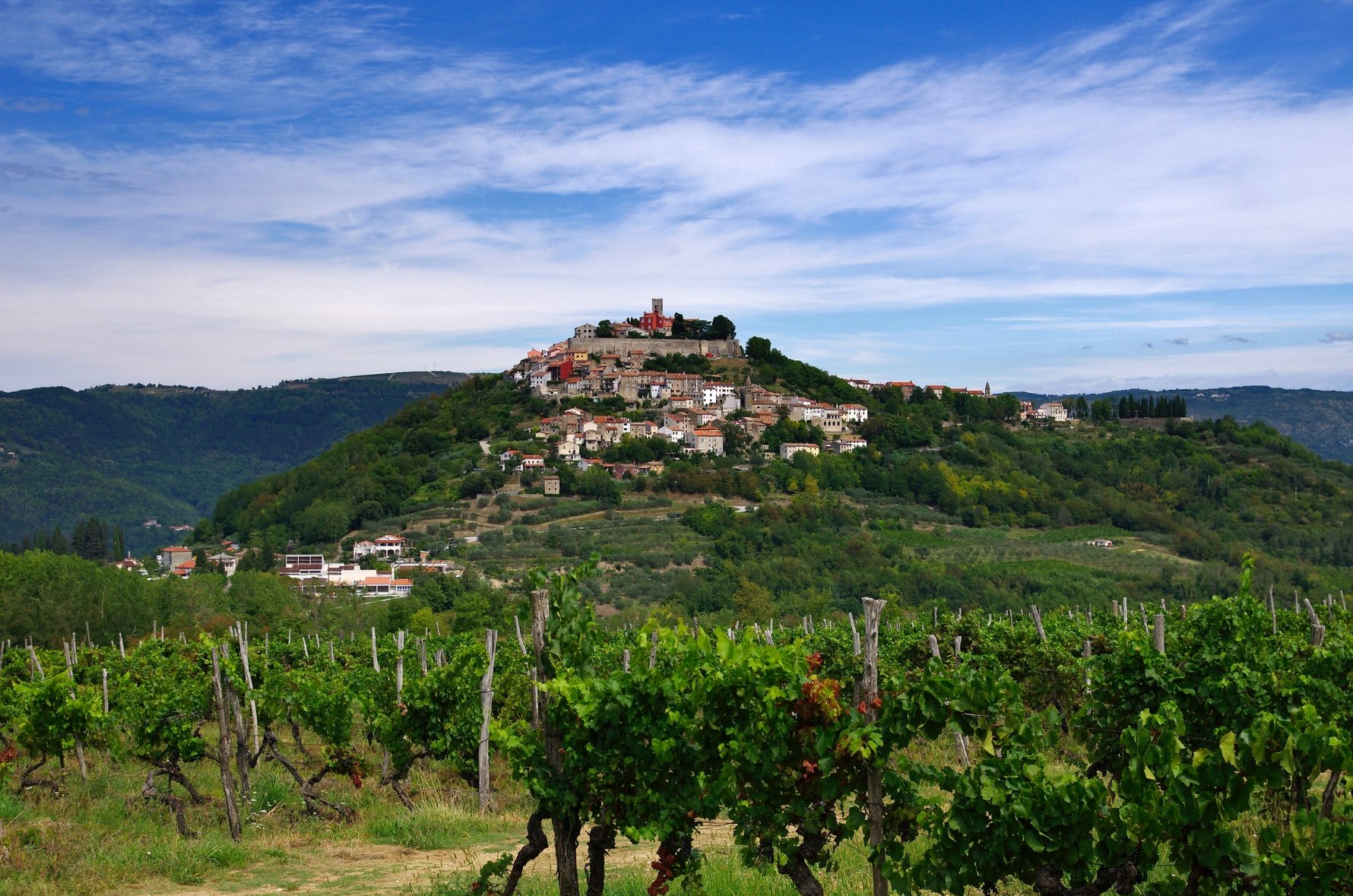 Kotli
Midway between Buzet and the tiny historic town of Hum, the river Mirna has carved its limestone bed into a sequence of bowls, cataracts and shallow pools. Known as Kotli ('the cauldrons'), the locality is also home to a string of disused watermills and a half-abandoned village of cute stone houses and narrow alleys. The river, with its rock formations, is a cult place to watch the swirling waters, and the surrounding terrain is full of woodland trails. Some of the stone houses have been converted into self-catering holiday apartments, and there are a couple of waterside café-restaurants open in summer. For a relaxing holiday in the wilds, there are few better places.

Labin
Another old hilltop town with a tangle of evocative alleys,Labinis also famousas the centre of one of Croatia'smost important coal-mining regions, although the exhausted mine workings were closedin 1988. Down in the valley beneath the Old Town, the former pithead still serves as an urban landmark, the name "Tito" famously spelled out in steel barsat the summit of the winding tower. Since the closure of the mines Labin has reinvented itself as a centre of contemporary art, with a sprinkling of galleries in the Old Town, and an arts festival that takes over the place in summer. A more recent innovation is the Industrial Art Biennale, which explores the nature of culture in post-industrial spacesand has placed the town on the international culture map. Lovers of beach life should not despair: the welcoming resort-settlement of Rabac lies just 3km downhill.
 
Roman palaces at Medulin
Primarily known for its long sandy beach and shallow paddler-friendly waters, the town of Medulin south of Pula has an important historical claim to fame. Spread across the lush green peninsula of Vižula just north of the beach are the ruins of an ancient Roman palace complex, comprising seashore colonnades complete with ancillary buildings, and a small port where supplies of wine and victuals were unloaded. It's an evocative spot, suggesting the admittedly rather enticing idea that Medulin was an elite resort a full 2000 years before the modern era of sun-loungers and sun-tan lotion. A path leads around the peninsula, passing several snazzily-designed wooden pavilions where visitors can rest, take snacks, or inspect fragments of floor mosaics. During the tourist season, virtual reality goggles can be hired from a kiosk at the entrance to the peninsula providing visitors with an enhanced idea of what the Roman-holiday experience might have been like.A short visit here and you'll soon be measuring up material for your new toga.

Brijuni
Another place where wealthy Romans went on holiday is Brijuni, the offshore archipelago opposite the fishing port of Fažana whose main island boasts a handsome clutch of ancient villas and temples. Centuries after the Romans' departure the islandswere bought by Viennese industrialist Karl Kupelwieser, who turned main islandVeliBrijuninto a landscaped park complete with luxury hotel settlement, beachside pavilion, and wildlife reserve planned by zoo pioneer and exotic animal dealer Carl Hagenbeck.Top Habsburg aristocracy and the artistic elite flocked to Brijuni before World War I, and it became a popular polo-playing and golfing resort during the inter-war years. Following World War II Brijuni was reserved for fauna of a different kind: Yugoslav ruler Josip Broz Tito built a summer house on the island of Vanga, while communist functionaries stayed in Kupelwieser's former hotels. Now a national park (you can stay on the island or enjoy a day-trip from Fažana), Brijuni remains a unique example of partly natural, partly man-made paradise, stocked with plants and animals from all over the world and offering a strong whiff of history at every turn.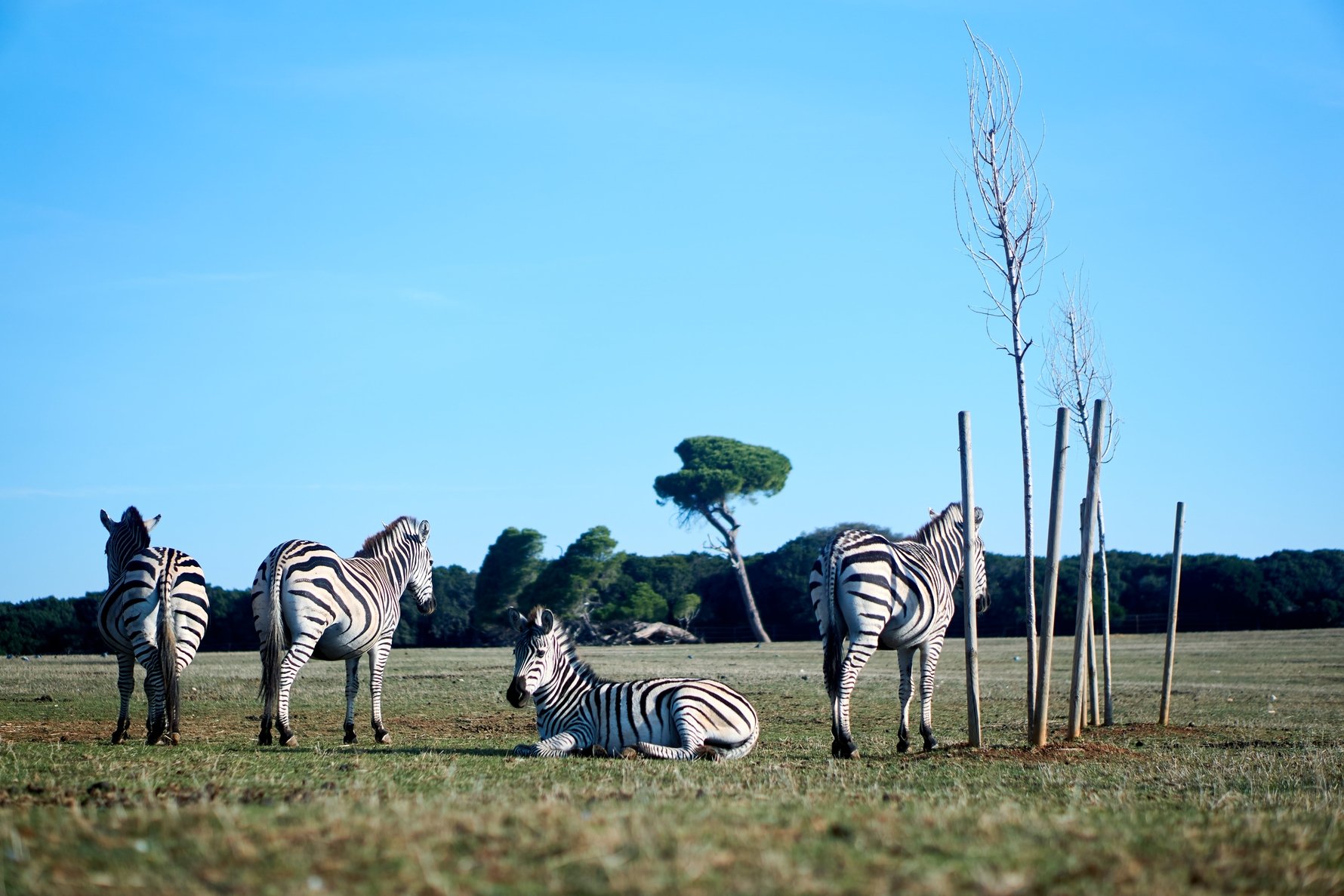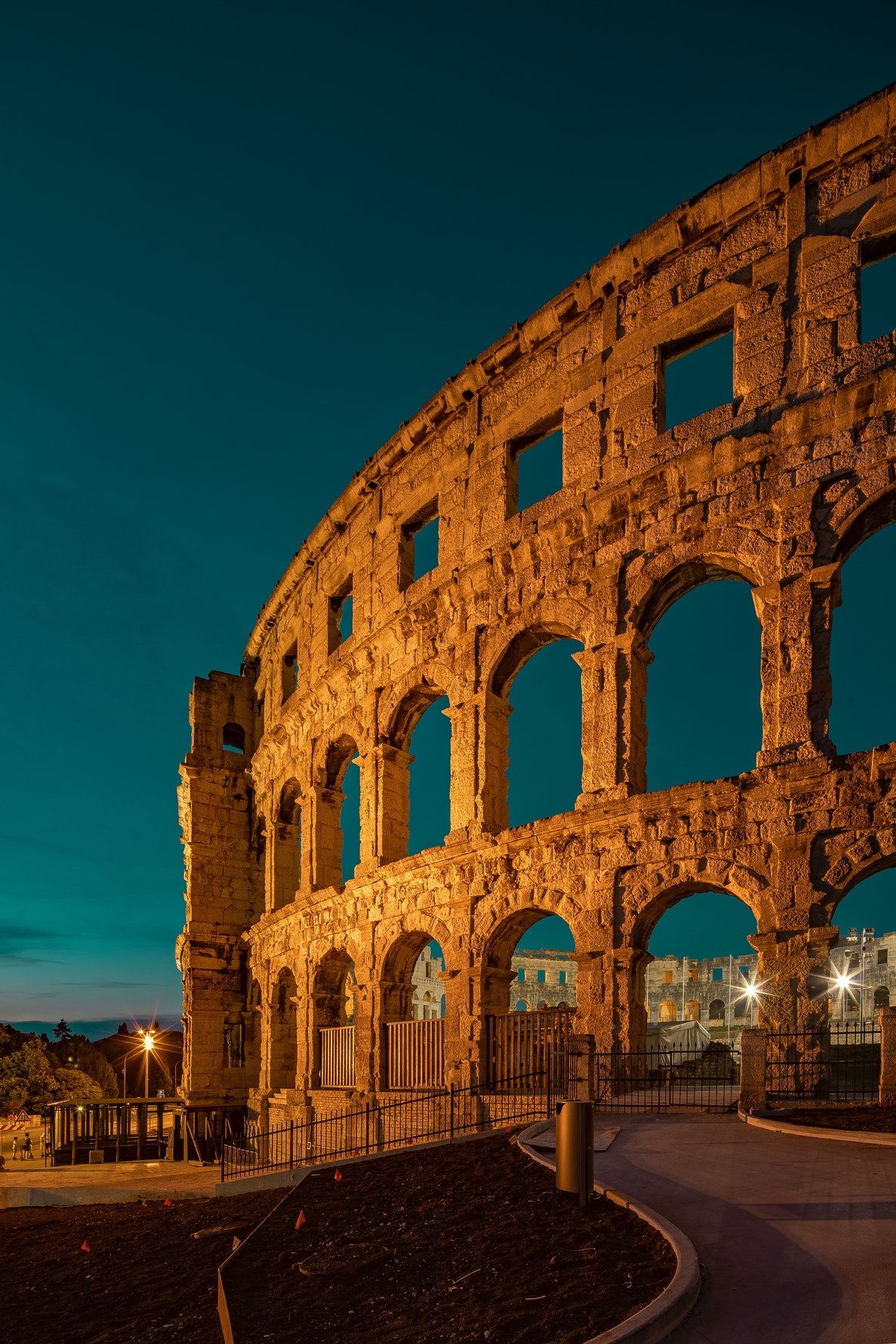 Cape Kamenjak
When people start asking bout Croatia's best beaches they often entertain a mental picture of ribbons of sand, or sweeping crescents of pebble. However the true glory of the Croatian coast lies in its wealth of angular rocks and boulders, perfect perches for sizzling in the sun or leaping with abandon into the velvety Adriatic. Cape Kamenjak south of Pula embraces a dizzying mixture of rockscapes, with numerous spots for cliff-diving or simply laying your towel on a gently sloping slab. Covered in Mediterranean maquis, the whole peninsula is a protected nature park: visitors pay a symbolic fee to enter the area and park their car a short walk from the main shoreline spots.
 
Višnjan
Just northeast of Poreč the pretty town of Višnjanhas become something of a global watchword for stargazing, thanks to the world-famous observatory built here in 1976. (A new building 2.5k out of town was opened in 2009 in order to escape light pollution.) Led by teacher and amateur astronomer KoradoKorlević, the observatory has conducted research resulting in the discovery of over 1000 minor planets, as well as organizing science camps for kids and adults. The new observatory is open to visitors in July an August and the site is extremely photogenic at all times of year, exuding tangible, galactical mystique.
 
Mount Učka
Right on the border between Istria and the neighbouring county of Primorsko-Gorjanska, the mountain ridge of Učka is an enduringly popular target for hikers. The 1394m peak of Vojak offers absolutely stupendous views of both the Istrian interior and the Bay of Kvarner which stretches out to the south. Just east of the summit, at Poklon, a brand-new Visitors' Centre will offer tourists a multimedia display detailing the flora, fauna and geology of the Ućka Nature Park, as well as information on how to explore.
Pazin
Istria is a land of many literary associations but by far the most tantalizing is the Jules Verne 1885 adventure Mathias Sandorf, in which the eponymous hero escapes from Pazin Castle by floating through an underground river en route to the Adriatic Sea. Somewhat disappointingly, Verne never set foot in Pazin and researched his story by reading contemporary travelogues and writing to Pazin's mayor. However the locations referred to in the book are very much still here, and are if anything more amazing in real life than in the Frenchman's fertile imagination.The town (Istria's administrative capital) is grouped around the so-called Pazin Gorge, a rocky defile fed by the River Fojba which emerges from a limestone cliff – the underground river of Verne' story. A scenic trail winds down into the gorge from the town centre, and there's a hair-raising zip-line running across the gorge for those who fancy a Sandorf-style dose of adventure. Hovering above the Gorge from its cliff-top perch, Pazin Castle looks every bit the prison-fortress from which escape is impossible – although today's visitors are free to walk in and out the main gateway. The castle museum provides an atmospheric home to an outstanding collection devoted to Istrian history and folklore.