The story began in Zagreb in 2015 when the first Museum of Illusions was launched by Roko Živković and Tomislav Pamuković, two Croatian enthusiasts with mutual idea – to create the unique 21st century museum, one that everyone will love – from school groups to adults. In this short 5-year time span, the world of Illusions has made its way to almost 30 major cities around the world that opened their Museums of Illusions, all modelled after the one in Zagreb. 

ARE YOU READY FOR AN ADVENTURE?

The Museum of Illusions will make you question reality and trick your confidence in senses. Be sure your camera is fully charged with memory space for storing many intriguing visual, sensory and educational experiences. Unlike other museums, visitors here can run, touch exhibits and take as many photos as they want. The Instagram-friendly optical illusions – including tilted rooms, specially commissioned holograms and a mirrored infinity room – are all based on science and psychology. The idea is to teach visitors about perception, vision, and the human brain. In essence, sometimes our eyes see things that our brain doesn't understand.

EXHIBITS
Housing over 70 exhibits, the Museum consists of illusionistic rooms, holograms, optical illusions and a play-corner with didactic games and puzzles that teach visitors how optical illusions work. To give you a foretaste, here are some of the highlights:
The Rotated Room–a place to take crazy pictures and defy gravity!
Clone Table –unique opportunity to sit down at the table with yourself
Head on a Platter – jump into the horror movie scene by serving your head on a tray
The chair - did you know the size you see of a person depends on the context suggested by the objects surrounding them? Be ready to feel very teeny-weeny.
Ames room - see your friend, partner, colleague or teacher grow or shrink right before your eyes in this quirky illusionistic room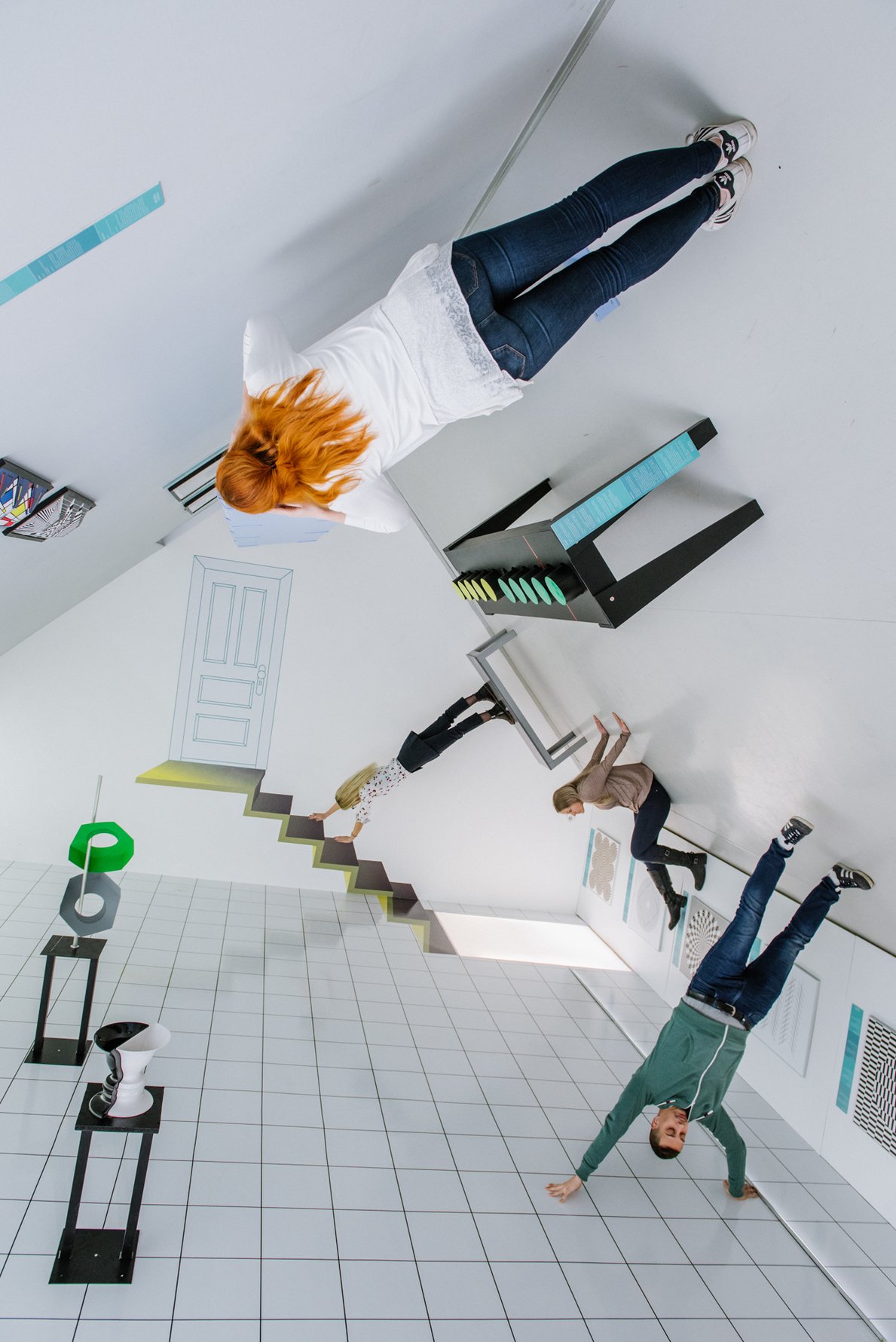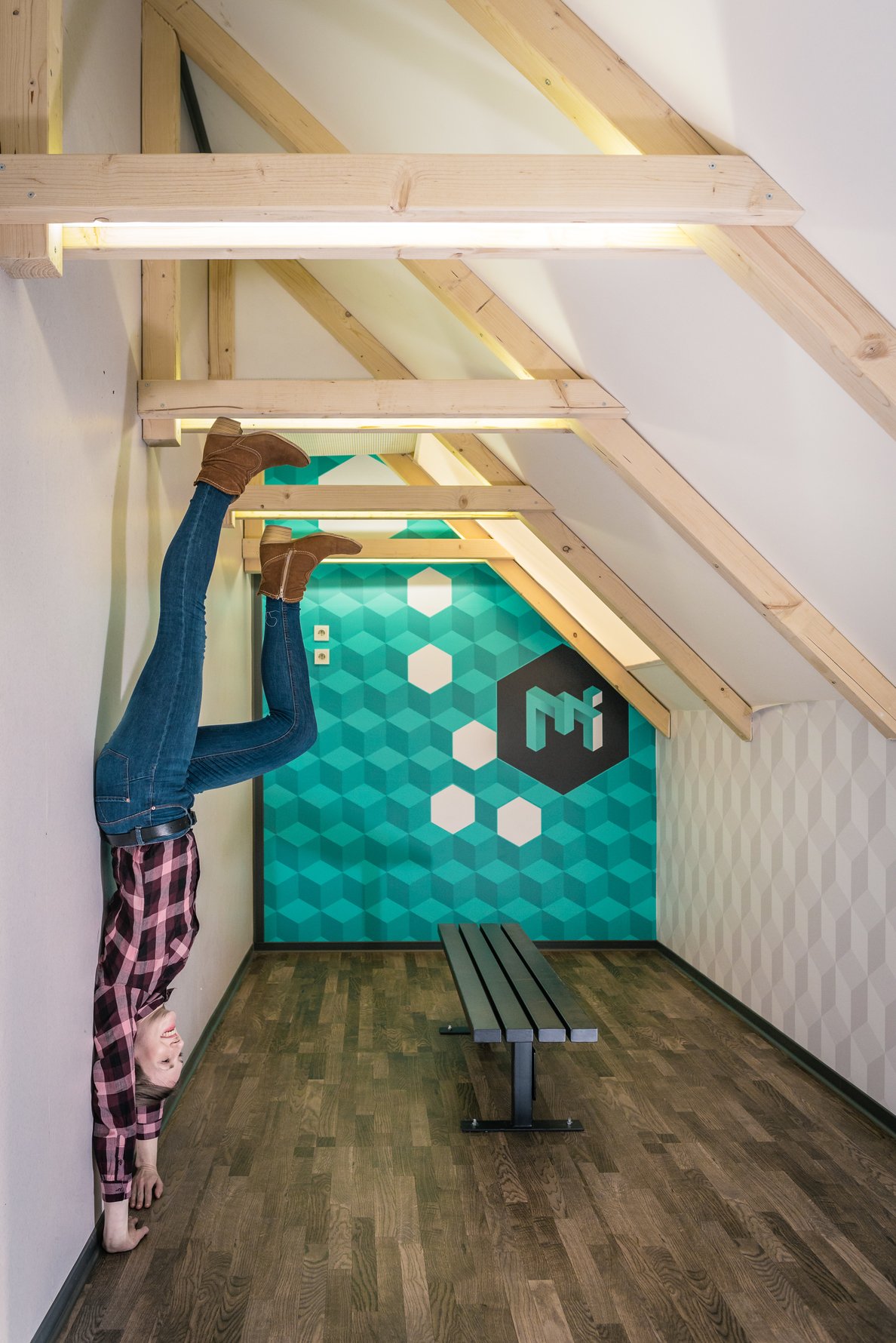 SHOP AND PLAY AT HOME
At the Museum of Illusions, you'll have lots of fun and do a lot of thinking at the same time.Before you leave the place, stop at the Museum's shop and check the brainteasing Dilemma games to take home and continue to play. There are over 80 Dilemma games - wooden brain teasers, puzzles and fun games. You can also choose among other souvenirs: optical illusions, educational toys, 3D light, T-shirts, notebook and pencil.
 
ADVENT AT THE MUSEUM

Follow your emotions, everywhere
There's a bit of magic in the air
Never let your feelings get you down
Open up your eyes and look around
It's just illusion ooh, aoh, ooh, ooh, ah-ah
Illusion ooh, aoh, ooh, ooh, ah ah, illusion
Could it be that, it's just an illusion
Putting me back, in all this confusion?
Could it be that, it's just an illusion

This catchy song from the 80s by the British trio Imagination perfectly describes the surreal atmosphere of the Museum of Illusions and the current pandemic situation that has turned 2020 upside down. Although the Christmas markets are not happening this year, the Museum of Illusions has made its best to create a warm and happy holiday atmosphere throughout December. Santa Claus will give out popular Kraš Kiki candies in the Museum,while grown-ups will enjoy free Franck coffee on the weekends. With 4 other Zagreb museums (Museum of Chocolate, 80s Museum, Museum of Broken Relationship and Museum of Hangovers), Museum of Illusions will offer 20% discount on all tickets to visitors who produce a voucher certified at one of the other 4 museums. So, don't waste much time - come and explore the world of illusions at a discounted price and treat yourself to coffee and candies!