Spring 2021 sees the English-language publication of My Heart, the autobiographical novel by Bosnian author Semezdin Mehmedinović. A hit book when first published in Croatia in 2017,it represents a major success for Fraktura, the award-winning Croatian publishing house that has been Mehmedinović's main home over the last few years.

Despite surviving the 1992-95 siege of Sarajevo together with wife and son, Mehmedinović emigrated to the USA in 1996, where he lived and worked for almost a quarter of a century before moving back to Bosnia. The book delves deeply into issues of exile, identity, and the impossibility of a place called home, and gives resonant voice to the many citizens of southeastern Europe who have undergone migrations in response to war, changing borders and economic dislocation. 

Originally published in Croatia as Me'med, crvena bandana ipahuljica, My Heart covers three experiences that caused Mehmedinović to reevaluate his life: a heart attack he suffered ten years ago, a mid-American road trip he subsequently undertook with his adult son Harun, and his wife Sanja's recovery from a debilitating stroke. This last section is crucial, as Sanja's attempts to re-stock a memory temporarily disrupted by the stroke illuminate Mehmedinović's own concern with memory, forgetting, and the slippery unreliability of a human being's own recollections.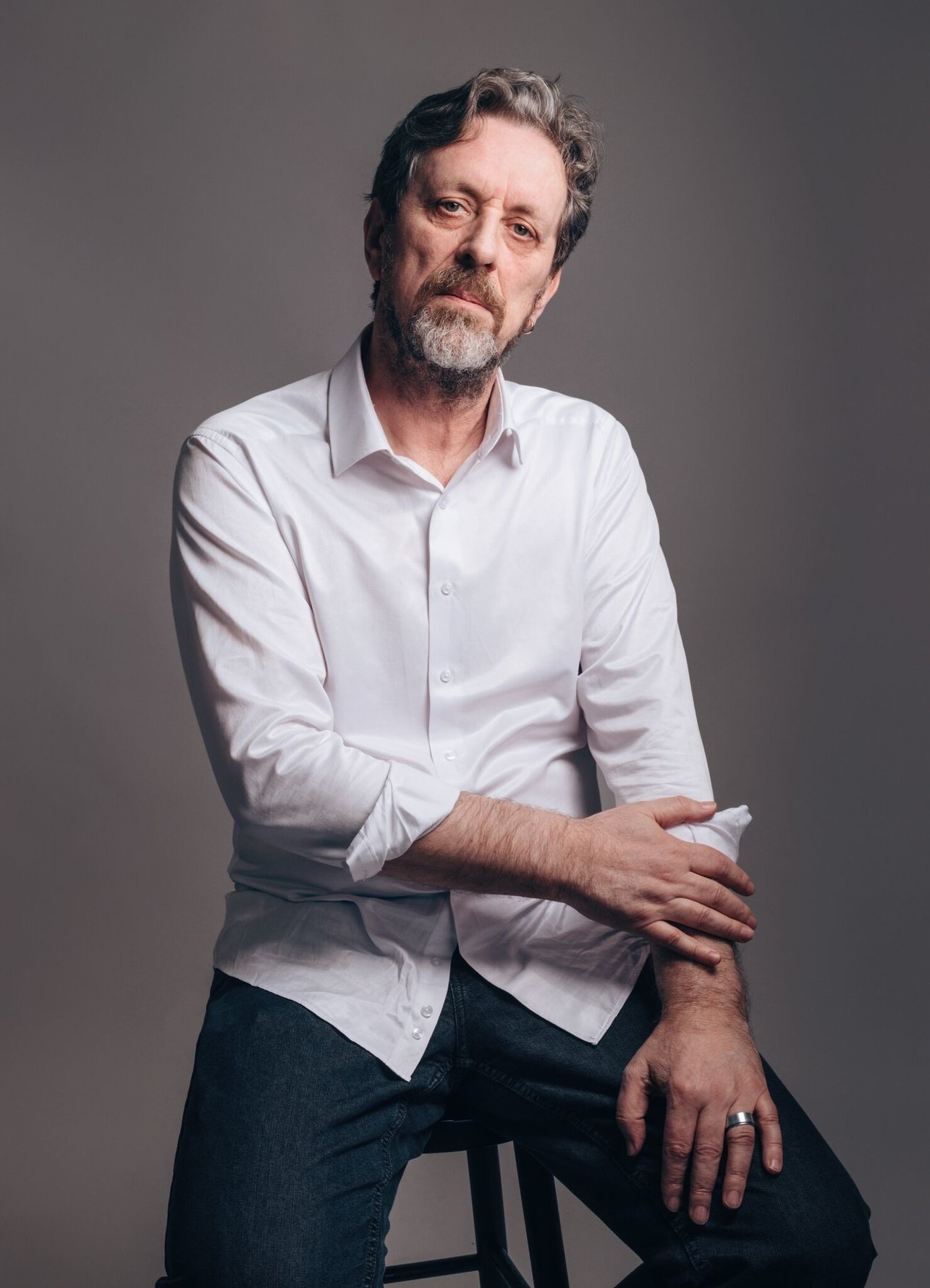 Photo by Edvin Kalić

Mehmedinović's style is chatty, engaging, but also haunting and poetic.His descriptions of big American landscapes in the road-trip sections of the book evoke ambiguous feelings of freedom, coupled with uncertainty about the directions in which we might be going.Mehmedinović worked as a TV news producer during his time in Washington DC, and his feelings while following the career of Donald Trump cast a distinct shadow over his relationship with his adopted country. 

My Heart is not the first work of auto-fiction that Mehmedinović has written. His collection of prose poems and short stories Sarajevo Blues (1995) was one of the most widely praised books about life in the Bosnian capital during the siege. Subsequent works Ruski kompjuter ("Russian Computer") and Autoportret sa torbom ("Self-Portrait with a Bag") have dealt with his years as a migrant, the constant presence of Sarajevo at the back of his mind, and the feeling that however much he felt settled in America, it was always destined to be a foreign country.

For those of us living in an epoch of Covid-19, faltering economies, geopolitical shifts and uncertain futures, Mehmedinović's search for memory, roots and meaning has deep resonances that go far beyond the lives so touchingly described in My Heart.