A German restaurateur living in Gdańsk has revived a bygone local brew and by doing so has recovered one of the many lost cultural traditions of Gdańsk/Danzig. Machandel, once described as the 'State Drink of Danzig', is a juniper based alcoholic drink with a smooth taste and firm kick.
 
| | | |
| --- | --- | --- |
| How to drink Machandel: Stage 1 | How to drink Machandel: Stage 2 | How to drink Machandel: Stage 3 |

Originally produced by the Stobbe family in the nearby town of Tiegenhof (now Nowy Dwór Gdański, just west of Elbląg) Machandel had been out of production since the distillery stopped working towards the end of WWII. Now produced by a distillery in Germany and available in Gdańsk in the Goldwasser restaurant Targ Rybny and Gdanski Bowke restaurants, part of the pleasure of drinking Machandel is the ritualistic way in which it's done. As well as being enjoyed neat, the typical way Machandel was drunk was with the aid of a dried plum.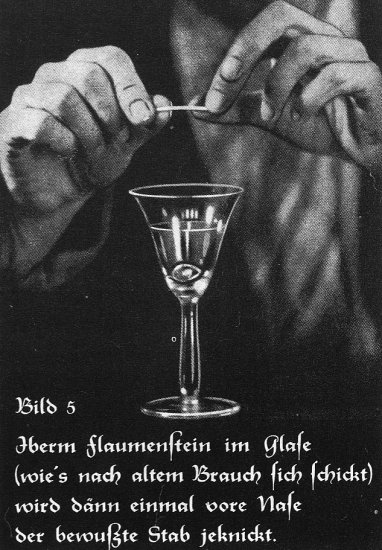 The accompanying pictures explaining the dried plum ritual are from a series of humorous pre-war postcards featuring a much-loved actor from the National State Theatre of Danzig, Gustav Nord. The main points are that a dried plum should be placed in a chilled glass, equally cold Machandel poured over it, the dried plum removed with the stick and eaten and the Machandel knocked back in one. Finally, the stick is snapped in two and placed inside the glass. Failure to do this carries a fine of buying the next round! Other variations on this theme exist, all of them coming with their own penalty. The other Machandel talking point is the bottle it comes in. Reminiscent of the little wooden barrels local farm workers used to take to the fields with them along with their usual quota of cheese, bread and ham.