Ice cream and waffles, doughnuts and milk tarts, almond croissants, cinnamon buns, Belgian chocolates and sweet pumpkin pie – whatever your sweet tooth craves, Joburg has a café for every indulgence. We've eaten our way around this city to bring you a guide to 15 standout desserts in Joburg and where to try them.

Must-try dessert: Homemade pies of the day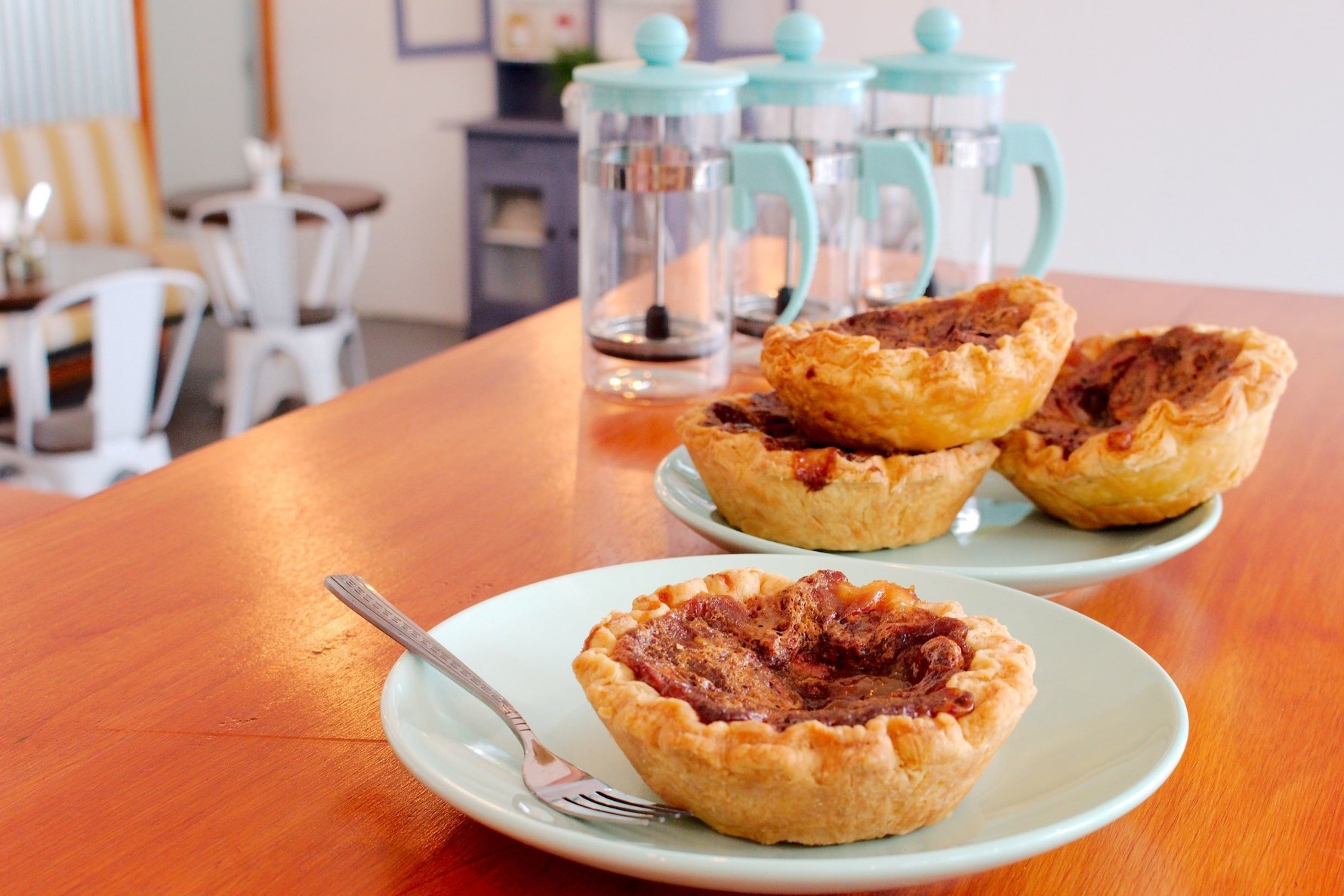 Sweet Tea and Chickadee is a delightful Southern American-style bakery and café that started out as a cosy corner cafe in Emmarentia (on May1, 2022 the cafe moves to 7th Street in Linden). Every day the countertop displays freshly baked ultra-traditional all-American desserts like pumpkin pie, pecan pie, and hummingbird cake (a banana-pineapple spice cake). Our favourite is the Key Lime Pie, an irresistibly tangy and sweet lime pie topped with fluffiest meringue.  
Che Argentine Grill
Must-try dessert: Alfajor Helado and dulce de leche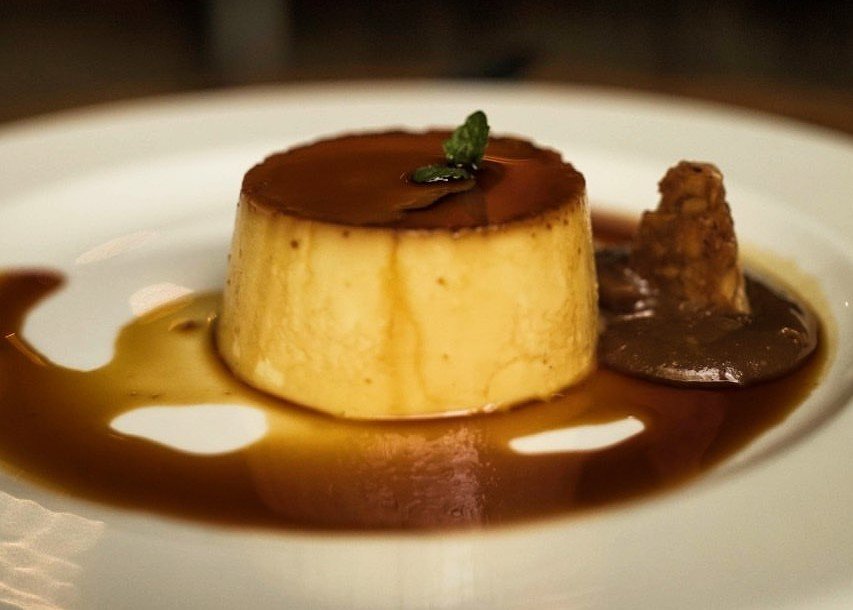 Che Argentine Grill is one of only two Argentine restaurants recommended by the Argentinian Embassy in South Africa – which is as reliable an endorsement as you can find. This is the place to try a delicious take on the classic Argentine sweet Alfajor Helado consisting of silky smooth dulce de leche (a sweet creme caramel made from condensed milk) encased in a biscuit crumble and topped with a chocolate glaze and mixed berry sauce. The flagship dulce de leche Flan del Rio De Plata is also divine.
128 Jan Smuts Ave, Parkwood, tel +27 82 719 6374

Must-try dessert: Indian sweetmeats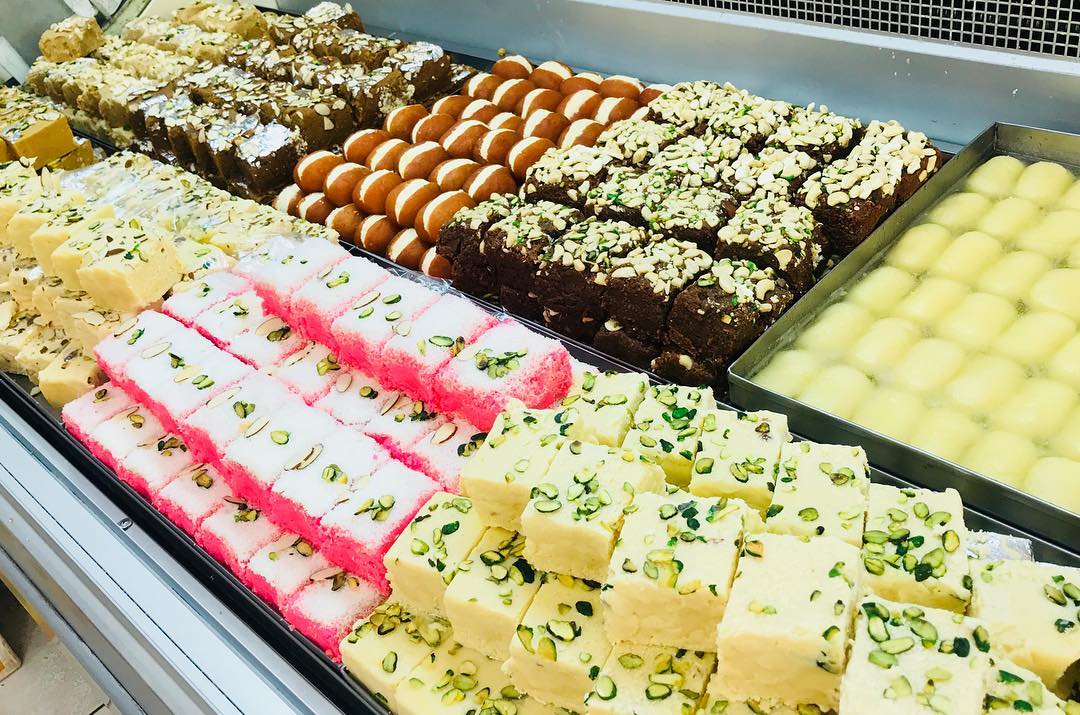 For the best traditional Indian sweetmeats take a trip to Shalimar Delights in Fordsburg and stock up on a box filled with a dizzying array of sweet treats in a kaleidoscope of shapes and colours. Among our our sweet favourites – Kaju Katri (a cashew-based sweet fudge), melt-in-the-mouth almond and cardamon-based Badaam Katri and classic coconut ice.
228 Albertina Sisulu Rd, Fordsburg, tel +27 11 832 1675

Must-try dessert: Hot chocolate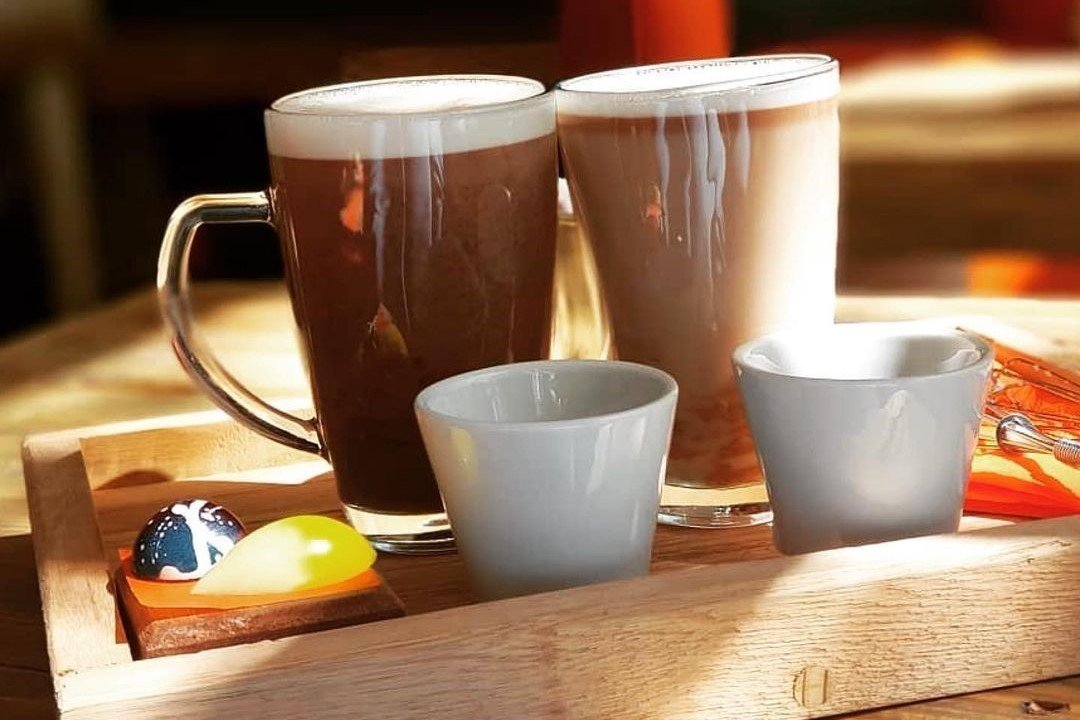 Vicky Bain's chocolate shop Chocoloza at 44 Stanley is a revelation, even for the most devoted chocolate fan, presenting the finest hand-crafted Belgian chocolates using only the finest ingredients and interesting fillings such as perfectly tart granadilla. In addition to the chocolates, there are seven varieties of hot chocolate to choose from made with pure chocolate that you get to melt into your own mug of steamed milk. A winter's day tonic. 
44 Stanley, 44 Stanley Ave (Cnr Owl St), Milpark, tel +27 10 900 4892
Must-try dessert: Ice cream cakes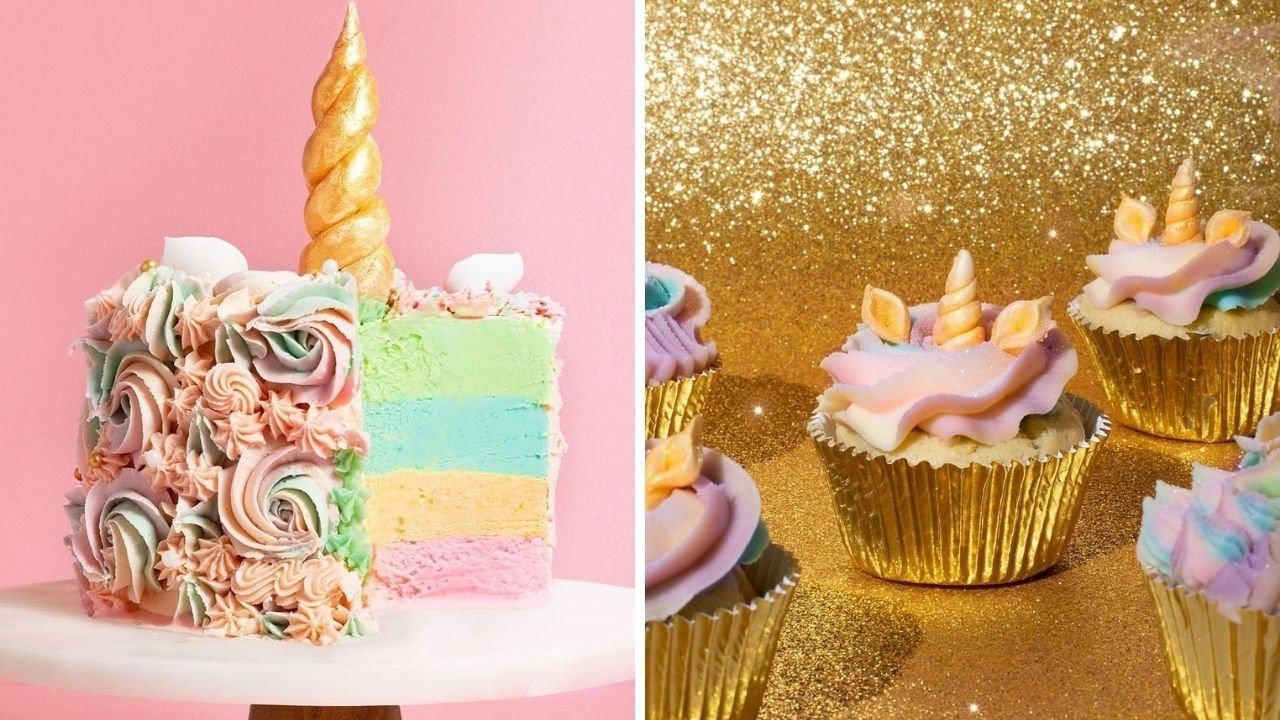 A master at producing delicious and creamy ice cream made with the highest quality ingredients and strictly no synthetic additives, Paul Ballen's Joburg ice cream brand has expanded across the city and each store has a signature look and menu items. There are plenty of intriguing ice cream adventures to be had if you opt for the inventive montly flavours. For the ultimate indulgence the spectacular ice cream cakes are second to none. If you can't muster a team of friends and family to tackle a whole cake, the signature birthday cake ice cream flavour is a great second best.
Find branches of Paul's Homemade Ice Cream at The Zone@Rosebank, Cresta Mall, The Marc in Sandton, Bedford Centre and 4th Avenue Parkhurst
Must-try dessert: Milk tart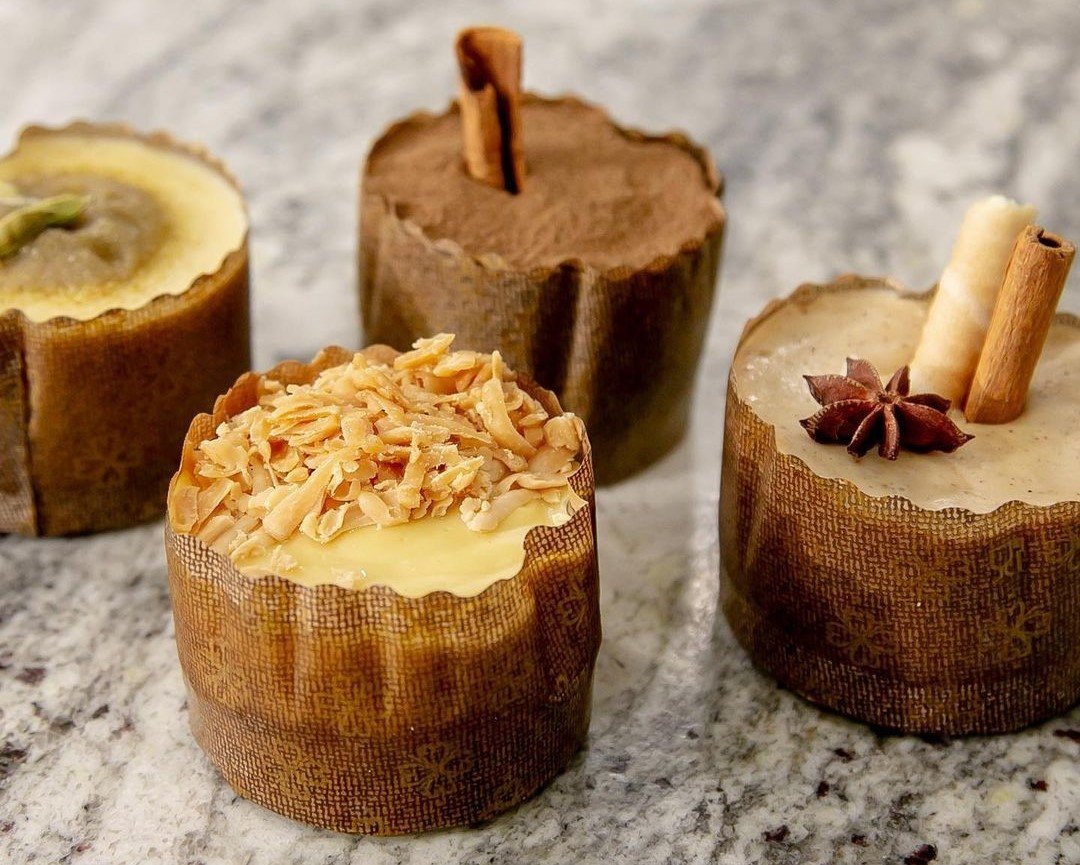 Launched in 2012, many credit this buzzing coffee shop with its hipster aesthetic for putting the suburb of Linden on the cool map. The food here is freshly made cafe-style, and always really good. When it comes to desserts The Whippet is probably one of the best places in town to try the South African classic milk tart. It's so popular that in ten years the cafe estimates that they have served more than 100,000 of them! 
34 7th St (Cnr 4th Ave), Linden, tel +27 61 512 1373.
Must-try dessert: Jam doughnuts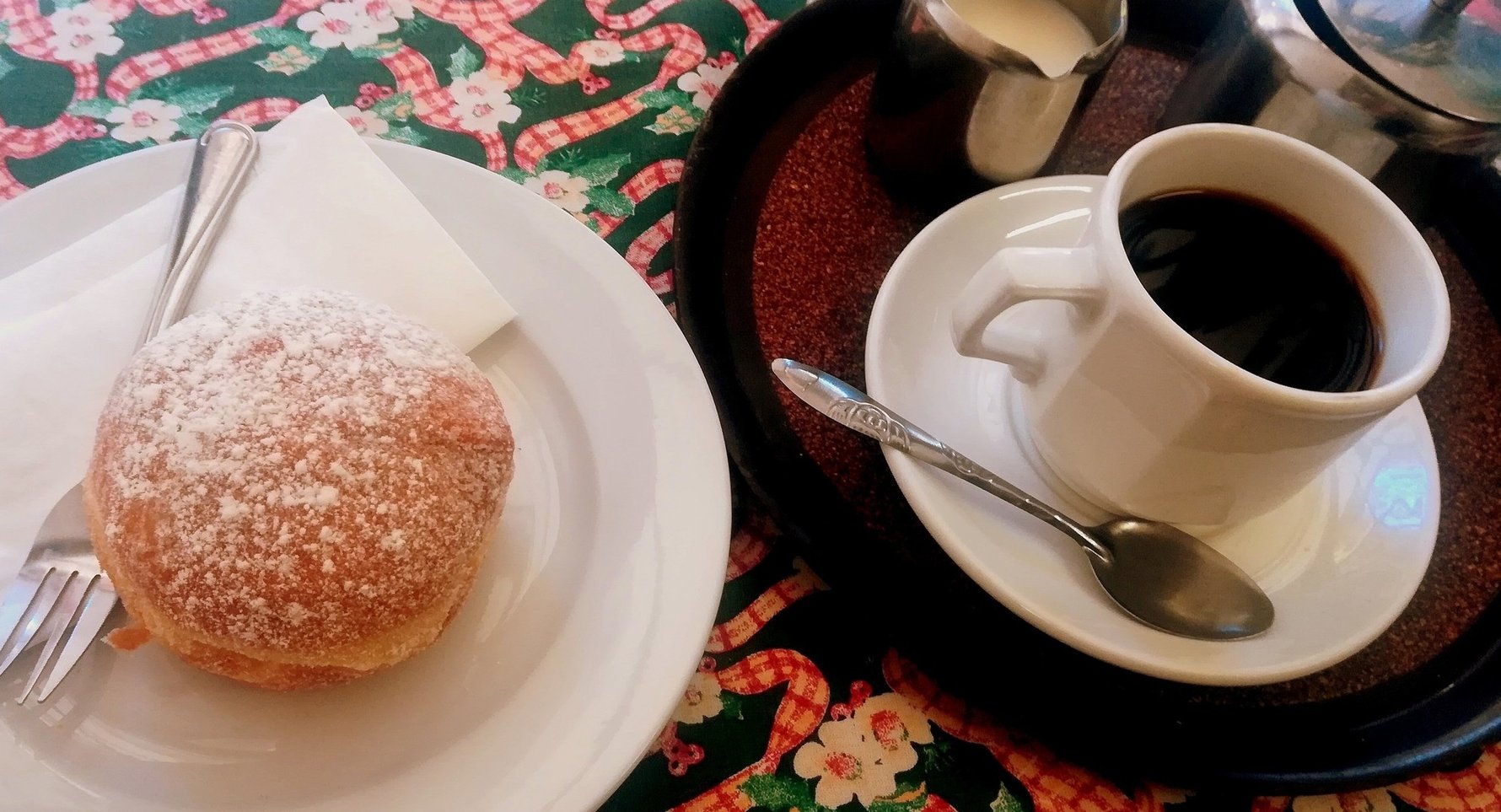 This old-fashioned German bakery has been in the business for more than 40 years and is famous for its daily-baked super-authentic traditional German breads and pastries. If you have a sweet tooth there are many, many highlights that deserve a place in your shopping basket, including the sticky Berlin-style jam doughnuts, the irresistible orange cake and for a great accompaniment to a cup of tea try the traditional biscuits like spekulaas. 
126 11th St, Parkmore, +27 11 883 1109

Must-try dessert: chocolate eclairs, macarons and madeleines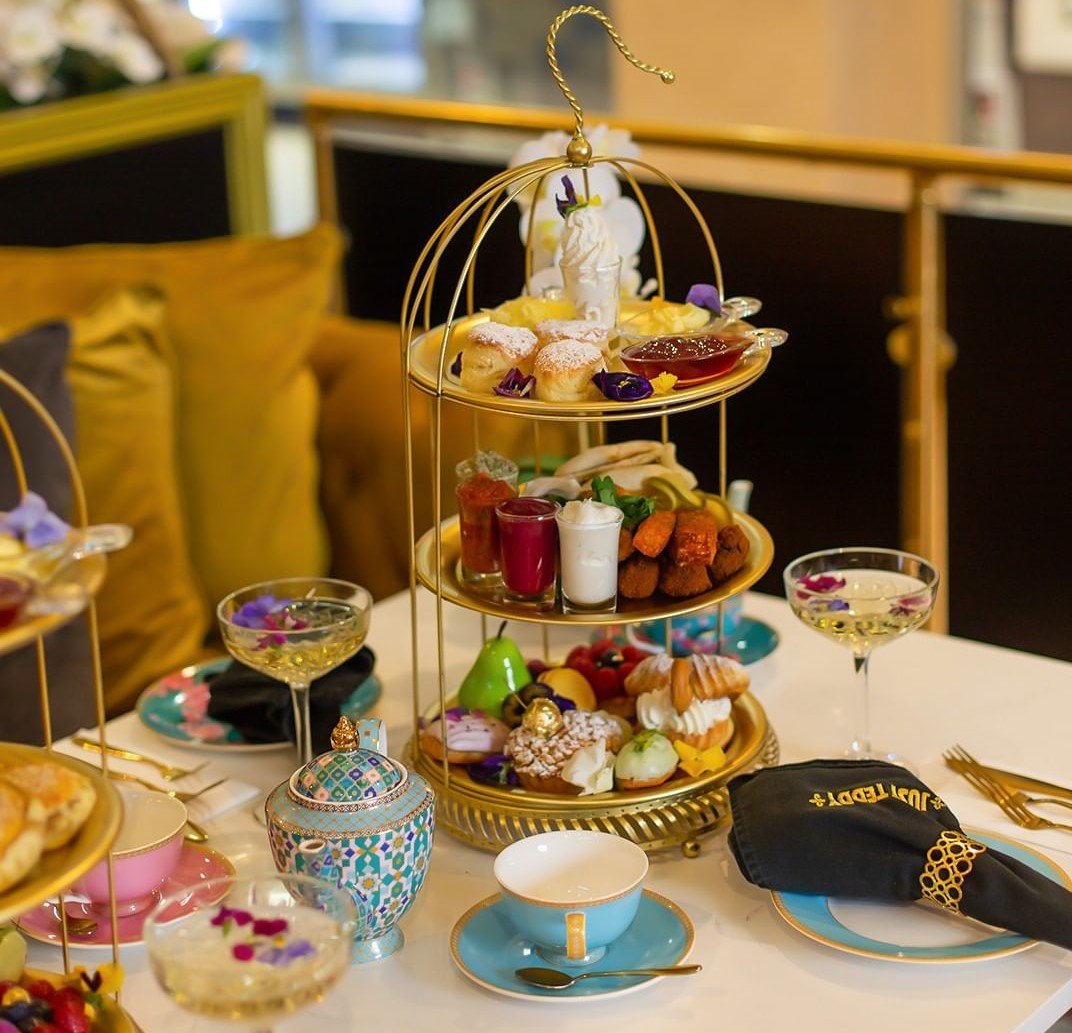 A Parisian-style patisserie that uniquely blends Middle Eastern flourish, it's tough to recommend just one item from this oh-so pretty patisserie in Hyde Park Corner. Everything tastes as good as it looks. Make sure you take time out to explore the displays – there is plenty to choose from. If you are looking for small bites to take home to enjoy for a treat we recommend stocking up on the colourful macarons, the dainty madeleines and the to-die-for eclairs. If you have time to spare, book for the High Tea and spend the afternoon feasting.
Hyde Park Corner, Cnr Jan Smuts Ave and 6th Rd, Hyde Park, tel +27 10 203 9038
Must-try dessert: Rococo Chocolate Cake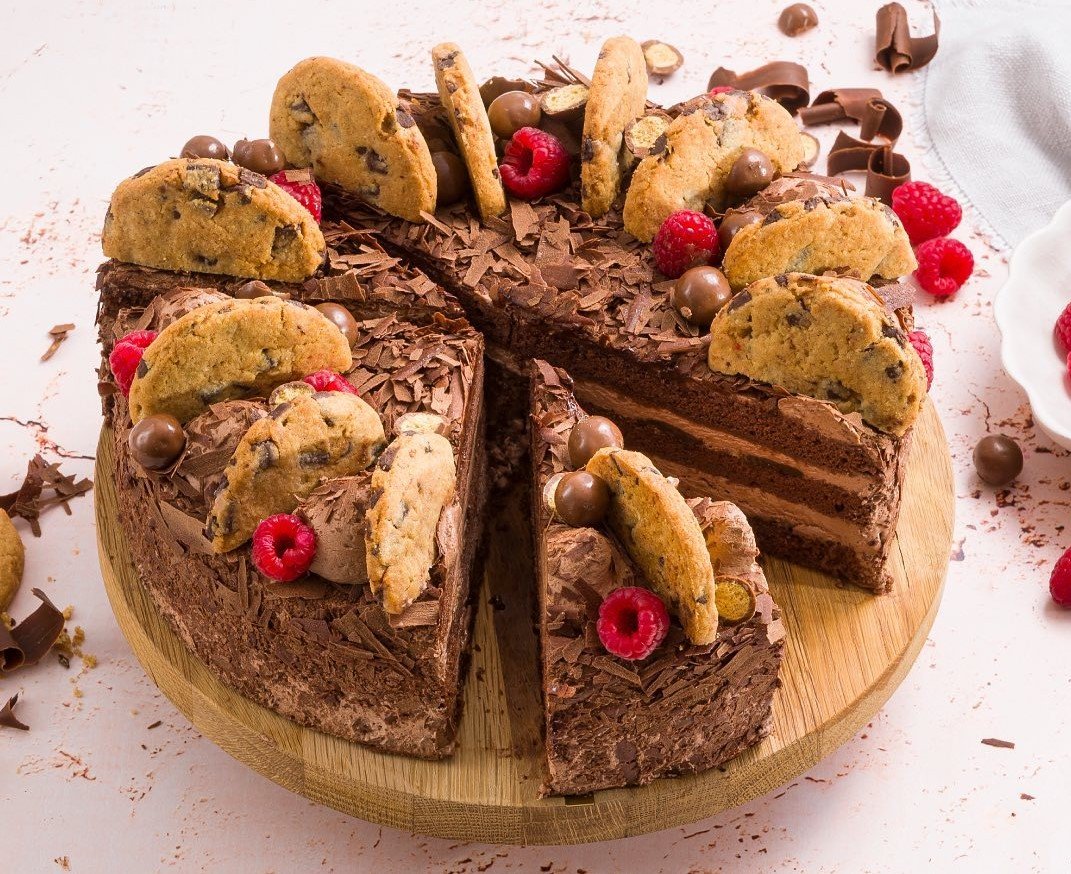 The refrigerators in this place encase beautifully decorated pastries and cake slices available in small petite four sizes for individual consumption or you can buy the whole cake (available in eight or ten slice sizes). Chocolate lovers will adore the chocolate volcano, so named because it is warmed to make the chocolate ooze out once you break the chocolate sponge casing, and for a special occasion the decadent rococo chocolate cake is real showstopper.
Thrupps Illovo Centre, 204 Oxford Rd, Illovo, tel +27 11 268 2211
Must-try dessert: Red velvet cake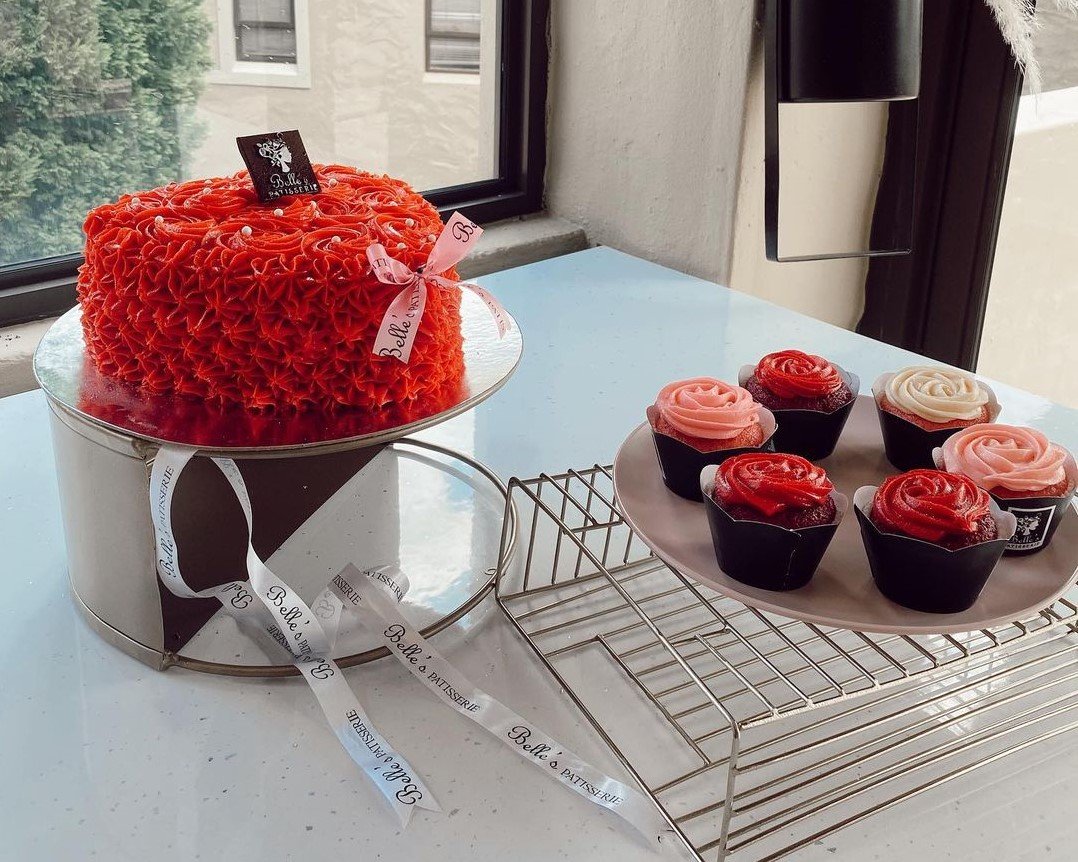 Belle's Patisserie (an online cake store) makes exceptional cakes and cupcakes to order. From deluxe filled Bar One, Ferrero Rocher and even KitKat cupcakes to red velvet cheesecake and multi-layered rainbow sponge cake, Belle's excels. Ingredients are of the highest quality and owner Linda lives to dream up new flavours and variations to her standard menu. There are so many standout items it's hard to pick a favourite. We love the exceptional red velvet cake and can't recommend the Caramel Delight cake enough.
Explore the menu online at bellespatisserie.co.za and place an order. Belle's Patisserie cakes are also available at Checkers in Sandton City and on Uber Eats and Mr D in Sandton, Illovo and Rosebank. 
Must-try dessert: Ferrero Rocher milkshake 
Reopened in February 2022 after almost two years of lockdown, the best milkshakes in the city are now finally available again at this funky hotel's dedicated Milkshake Bar. There are almost 50 different combinations to choose from including favourites like Rocky Road, Oreo and Ferrero Rocher, as well as alcohol-filled versions. Ditch the diet and order the large shake that comes served in a gigantic goblet. 
8 Whiteley St, Melrose Arch, tel +27 11 218 4000. 
Summa Sundae Bar at SOKO District 
Must-try dessert: Waffle sticks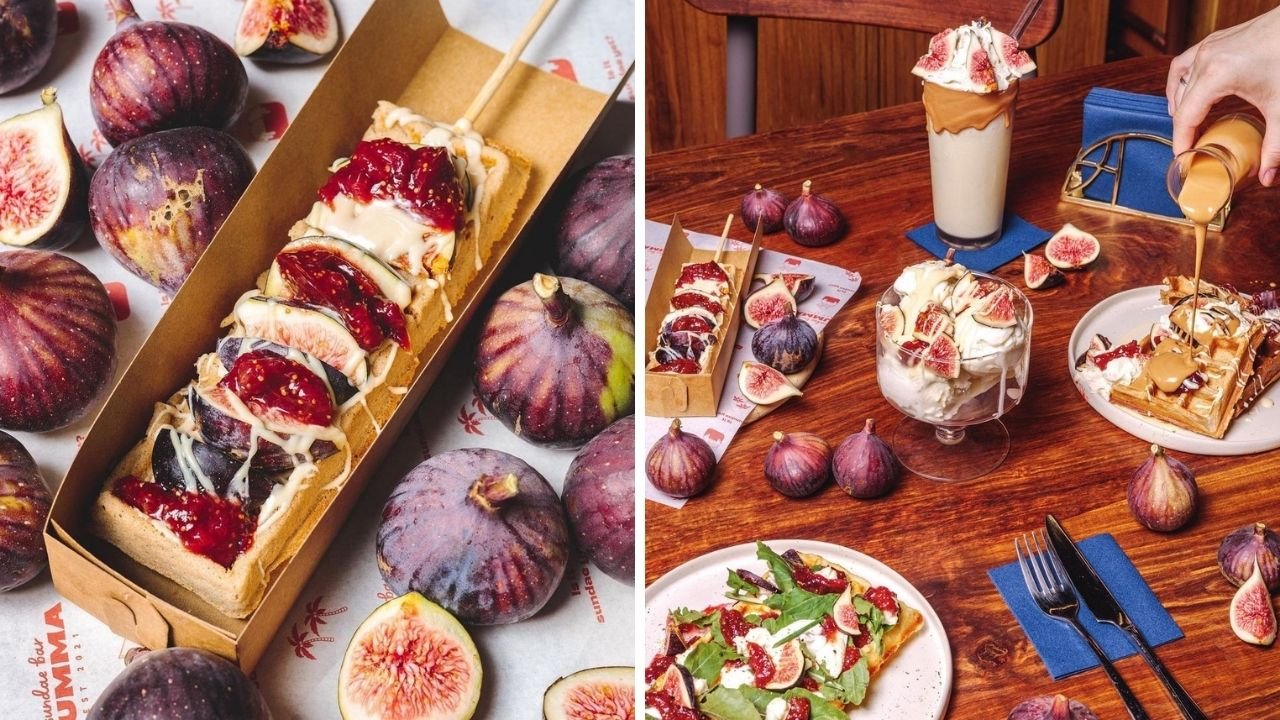 Situated inside Rosebank Mall, SOKO District is a fresh take on a local department store, showcasing a cool mix of clothing, homeware, and accessories all made by small independent local brands. The store also has a coffee shop and the Summa Sundae Bar, a gourmet ice cream sundae bar serving classics like banana split and Insta-worthy waffle sticks topped with ice cream and fruit. The white chocolate and fig combination is a winner. 
50 Bath Ave, Rosebank Mall, tel +27 11 788 5530
XO Patisserie at 27 Boxes
Must-try dessert: Cronut shakes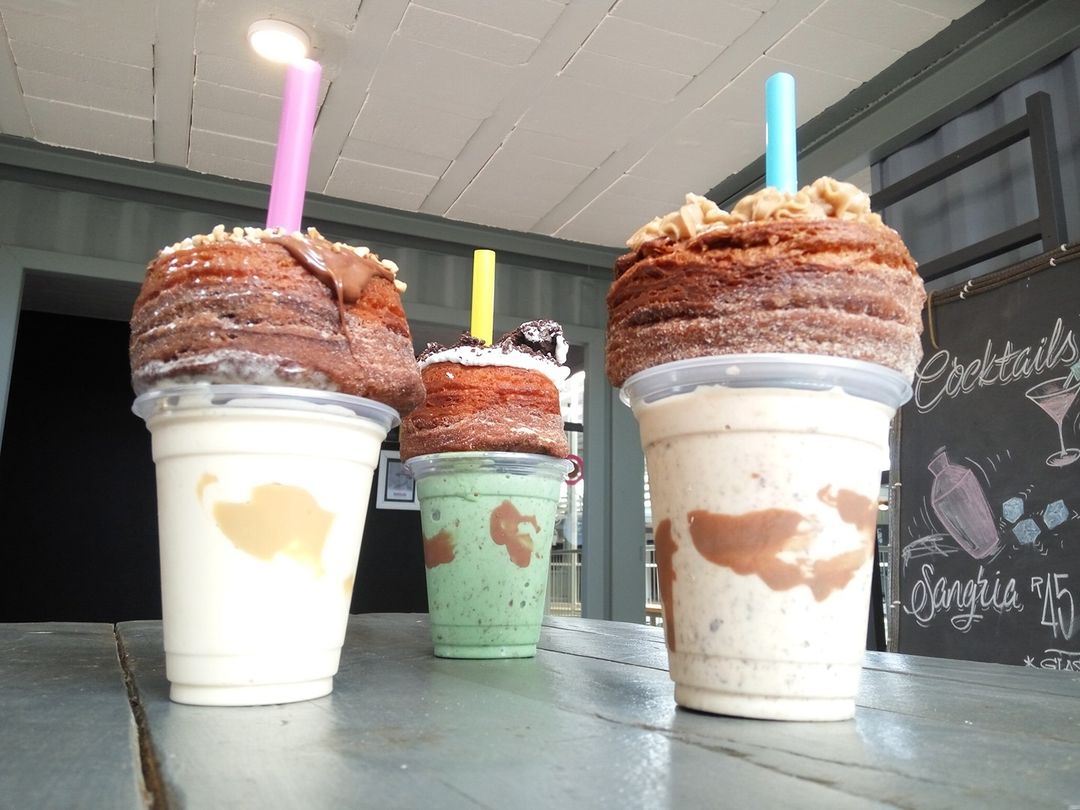 The cronut, a croissant-doughnut hybrid, is reputed to have its origins in New York City in 2013 (although there are plenty of bakers from elsewhere who claim to have invented a 'doughssant' several years before that). XO Patisserie in Melville's 27 Boxes centre specialises in cronuts, filled with cream and topped with icing in a range of flavours. XO also serve a gloriously over-the-top cronut-shake – a double thick milkshake topped with a cronut.
75 4th Ave, Melville, tel +27 11 482 1090
The Troyeville Hotel
Must-try dessert: pastéis de nata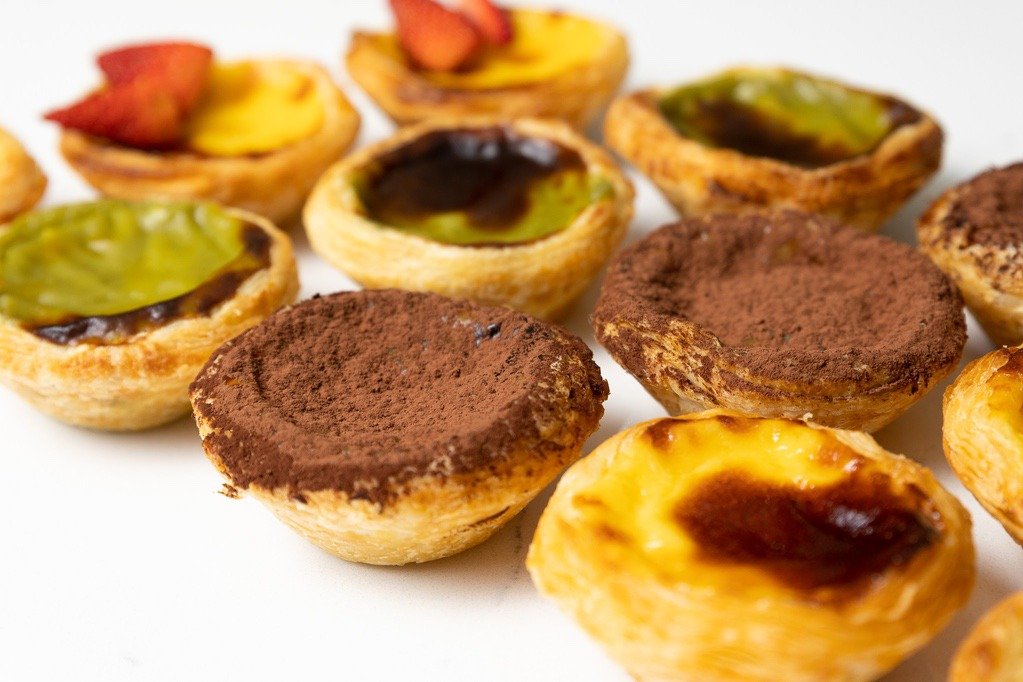 Joburg has a large Portuguese community that is well served by some excellent bakeries and restaurants, particularly in the south and east of the city. Among the most famous is the newly renovated The Troyeville Hotel. In addition to recently launching a rooftop bar, The Troyeville Hotel's ground floor now is home to a Portuguese bakery and coffee shop, where you can treat yourself to a classic Portuguese pastéis de nata (custard tart), or several. The real deal.
1403 Albertina Sisulu Rd, Troyeville, tel +27 11 402 7709
Father Coffee
Must-try dessert: Cinnamon buns and almond croissants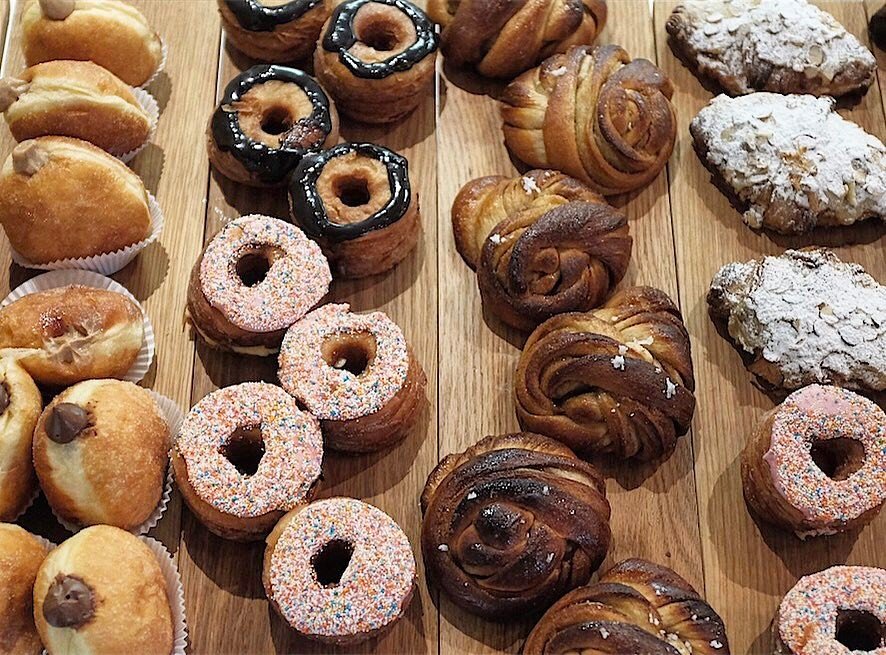 This coffee shop is justifiably famous for having some of the best coffee in the city, and quite frankly whatever you pair with Joburg's most perfect flat white is going to taste good. If you are here early in the morning grab one of their fresh pastries (these often sell out before lunchtime). The excellent almond croissants and freshly made cinnamon buns are worth running late for the office.
The Zone@Rosebank, 177 Oxford Rd, Rosebank, tel +27 82 513 4258