Romance doesn't start and stop with Valentine's Day and Joburg has no shortage of unique ways to celebrate your love all year long. Sure, we don't have the ocean views, the romantic old cobbled streets, or even a river promenade to stroll along, but Joburg does have some fantastic restaurants and bars, beautiful parks, memorable music venues and other fun places to go on a date. From interactive cooking classes and craft gin tastings, browsing a food market hand-in-hand or sipping sundowners with a spectacular view of the city, to an early morning sunrise hot air balloon ride in the countryside or even a thrill seeking bungee jump in Soweto – here's our guide to some classic, and unconventional places, to impress your date in Joburg. 
DINNER AND DRINKS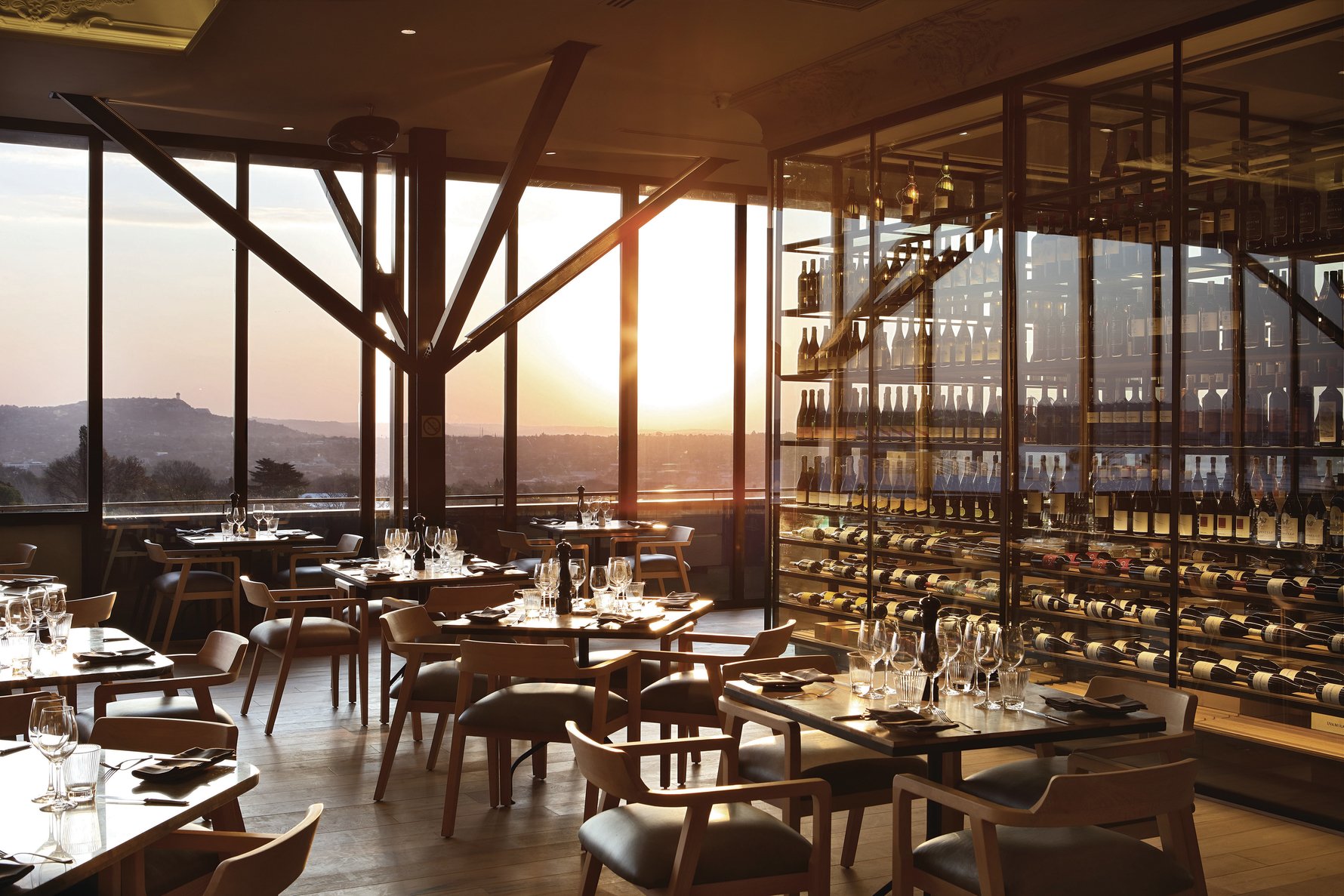 Pull up a seat with a view for sundowners 
Joburg is the perfect town for sundowners. Even in the middle of summer the sun still sets relatively early. Order an ice cold drink, find a table with a view and enjoy one of Joburg's famously memorable sunsets at a local rooftop restaurant or terrace. Check out our comprehensive guide to Joburg's best sundowner spots here, including everything from the iconic view of The Northcliff Ridge from the opulent Marble restaurant in Rosebank to the hip downtown rooftop the Living Room. 

Sip locally produced craft spirits on a interactive tasting tour
South Africans' thirst for something unique to sip, combined with an abundance of native botanicals prime for spirit-making and the entrepreneurial attitude of a handful of upstart local makers has provided the supply-and-demand ecosystem for a local craft spirits industry to thrive. Downtown Joburg, with its abundance of vacant light-industrial factory spaces, has become home to several craft spirits labels (most notably when it comes to gin) such as The Ginologist in 1 Fox Precinct and the inner-city's first craft gin distiller Time Anchor Distillery in trendy Maboneng. For your next date, sign up for an interactive tasting at one of these distilleries, or if you can't decide which one, Jozi Pub Crawl will lead you on a social tour of them all. Check out our guide to Joburg's best craft cocktail bars and alternatively if craft beer is more your thing here is our guide to Joburg's best craft breweries.
Turn up the heat in a hands-on cooking class
There are numerous cooking classes and culinary demonstrations on offer around the city that present a chance to learn something new in a fun and sociable atmosphere that is perfect for a date night. From intimate classes at the beautiful turn-of-thecentury home of a star Asian cook inspired to share the tastes of her heritage, to Sanza Sandile's colourful African supper club in gritty pan-African Yeoville here are some of our picks of Joburg's best classes for cooking fans.

Dip into a vat of bubbling fondue for two
The Cheese Gourmet in Linden is one of Joburg's finest cheesemongers and a champion of Slow Food with an astonishing collection of more than 140 cheese varieties on sale as well as locally made preserves and cured meats. Next time you find yourself looking for a casual, yet romantic date activity, head to the Cheese Gourmet and make a plan to stay awhile. Order the sharing platter of their molten, mouthwatering fondue for two and you'll find yourself dipping hunks of fresh bread into a luxuriously saucy mix of cheese, white wine and garlic (they are unlicenced so bring your own alcholic beverages to tipple while you dip.) Book your fondue ahead of time by calling the Cheese Gourmet at +27 11 888 5384.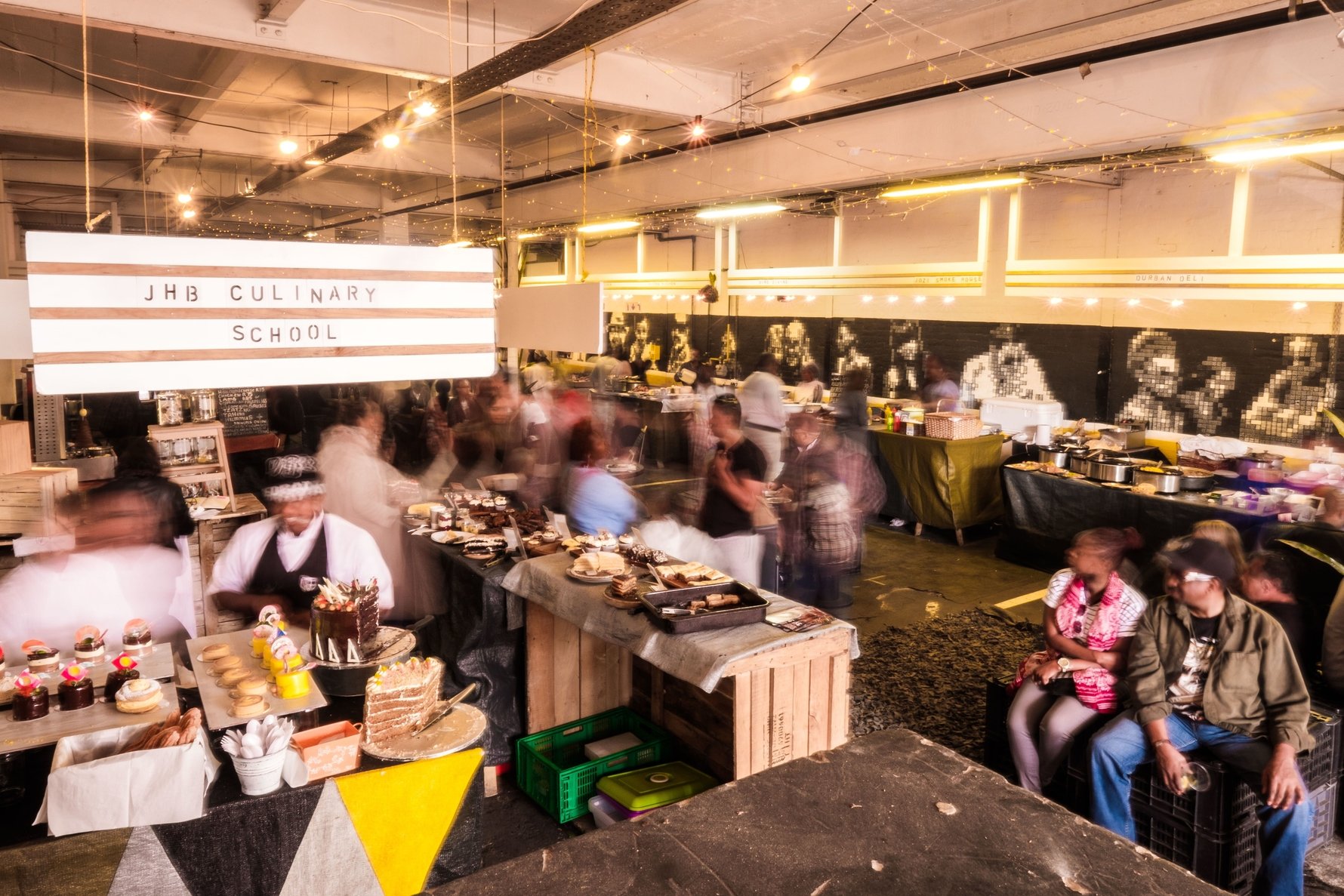 Browse a local food market
Any day of the week is market day in Joburg. In this city you'll find great food, the widest variety of crafted goods, antique curios, vintage clothing and must-have souvenirs. Joburg markets have it all – from food trucks to all natural skincare to artisanal gin – and there's a dizzying array of hipster markets and their more traditional counterparts to choose from. Here's our guide of where to go market shopping and when, and our guide to Joburg's best fresh produce markets. 

Dare to dine in the sky with Sky Dining
Not for the faint of heart, the most extreme seat in Joburg hovers 50 metres off the ground at a 22-seater table suspended from a crane – full service and a fine dining menu included with the unbeatable 360 degree panoramic views. Parked on the sprawling campus of St. Stithians College in Bryanston, the crane is the show-stopping feature of Sky Dining, where you are strapped in like on a roller coaster ride and as the first course is being served, pulled up to a cruising altitude of 50 metres. Experiences range between 60 to 90 minutes for a multi-course lunch, dinner or champagne breakfast, and the chef is even on board with you preparing select elements of your meal on site. Check out upcoming events with Sky Dining at the Higher Ground Restaurant online. 

Spoil yourselves with fine dining at La Petite Maison in Melville
At the top of Melville's popular Seventh Street, you'll find a sliver of a restaurant, its walls dressed up in inky blue, its velvet banquettes and cocktail chairs a shot of burnt orange. La Petite Maison is an intimate space seating around 20 people, offering up superb fine dining cuisine served a la carte with a focus on top-quality core ingredients and accompanied by a careful selection of boutique wines, that makes for the ultimate in date night romance. The pared-down, seasonal menu (of two starters, three mains and two desserts) is a journey around South Africa – cleverly weaving together locations from which the ingredients are sourced on what, at first appears to be a simple list, but is in fact incredibly layered.
OUTDOOR DATES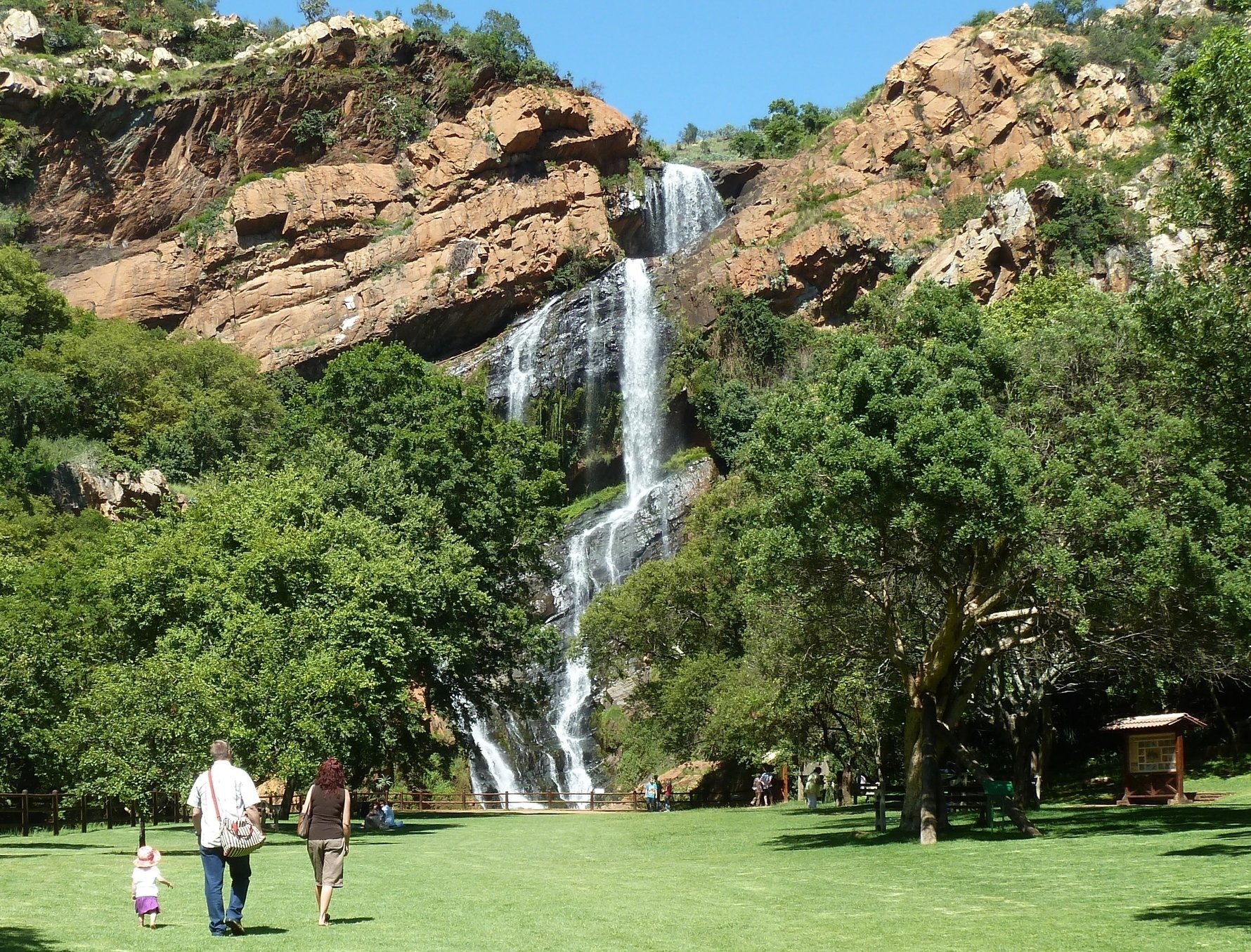 Unwind in one of Joburg's many green spaces
While the gold rush defined the city's early years, the dust kicked up by mining spurred the desire for greenery and today Joburg has the distinction of being one one of the world's largest human-made forests. According to Johannesburg City Parks there are presently more than 2,000 parks and an estimated 10 million trees in the city. The result is a magnificent sea of green that spreads out from the city's central ridges in all directions. Pack a picnic basket, lace up your walking shoes and head to one of Joburg's most beautiful parks. Local favourites that are perfect for a picnic date include The Wilds, Walter Sisulu Botanical Gardens and Emmarentia Dam. Check out our comprehensive guide to Joburg's most beautiful parks here.

Take to the skies in a hot air balloon 
For a totally unique date that will get both your hearts racing, take to the skies in a hot air balloon over the UNESCO World Heritage Site the Cradle of Humankind with Air Ventures. For the ultimate in romance, book one of the private, one-hour flight options for two passengers only. The Exclusive Classic Flight for Two takes you and your love up into the skies while you sip on champagne and watch the sun rise with panoramic views of the Cradle, while the Exclusive Safari Flight for Two soars over several game reserves within the Cradle with the hope of wildlife sightings below. Browse Air Ventures' selection of flights here.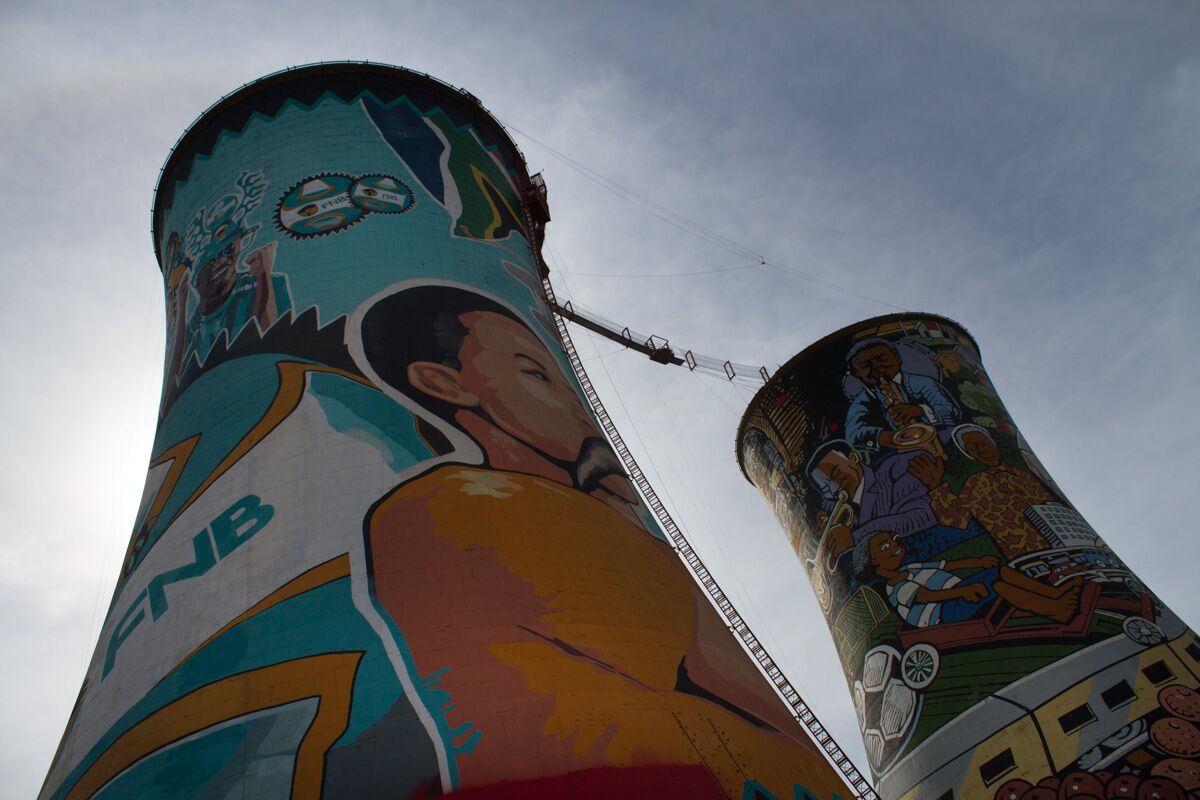 Get your thrills at Orlando Towers
These two huge cooling towers covered in colourful murals are Soweto's most recognisable landmark and the area is now a magnet for thrill seekers looking to go bungee jumping, paintballing, power swinging and rock climbing. There's nothing quite like a terrifying jump from a great height to get your heart racing faster and if your date is the thrill seeking type you can't go wrong with that. One of the most popular attractions is the SCAD Fall, where 'divers' freefall (completely unattached to anything) for 70 metres through the centre of one of the towers, landing on a Suspended Catch Air Device (a kind of giant springy net). 

Enjoy sunset at Northcliff Ridge
From Sandton Central, look out on the horizon and off toward the south-west and you'll notice a single water tower standing sentinel on a broad ridge. This is Northcliff Ridge, one of the most popular natural viewpoints in the city. The recently renovated Northcliff Ridge Eco Park has new wheel-chair accessible walking paths and a parking area (so you don't need to walk the entire way to the top), and boasts a panoramic view of Joburg that can't be beat for sunset.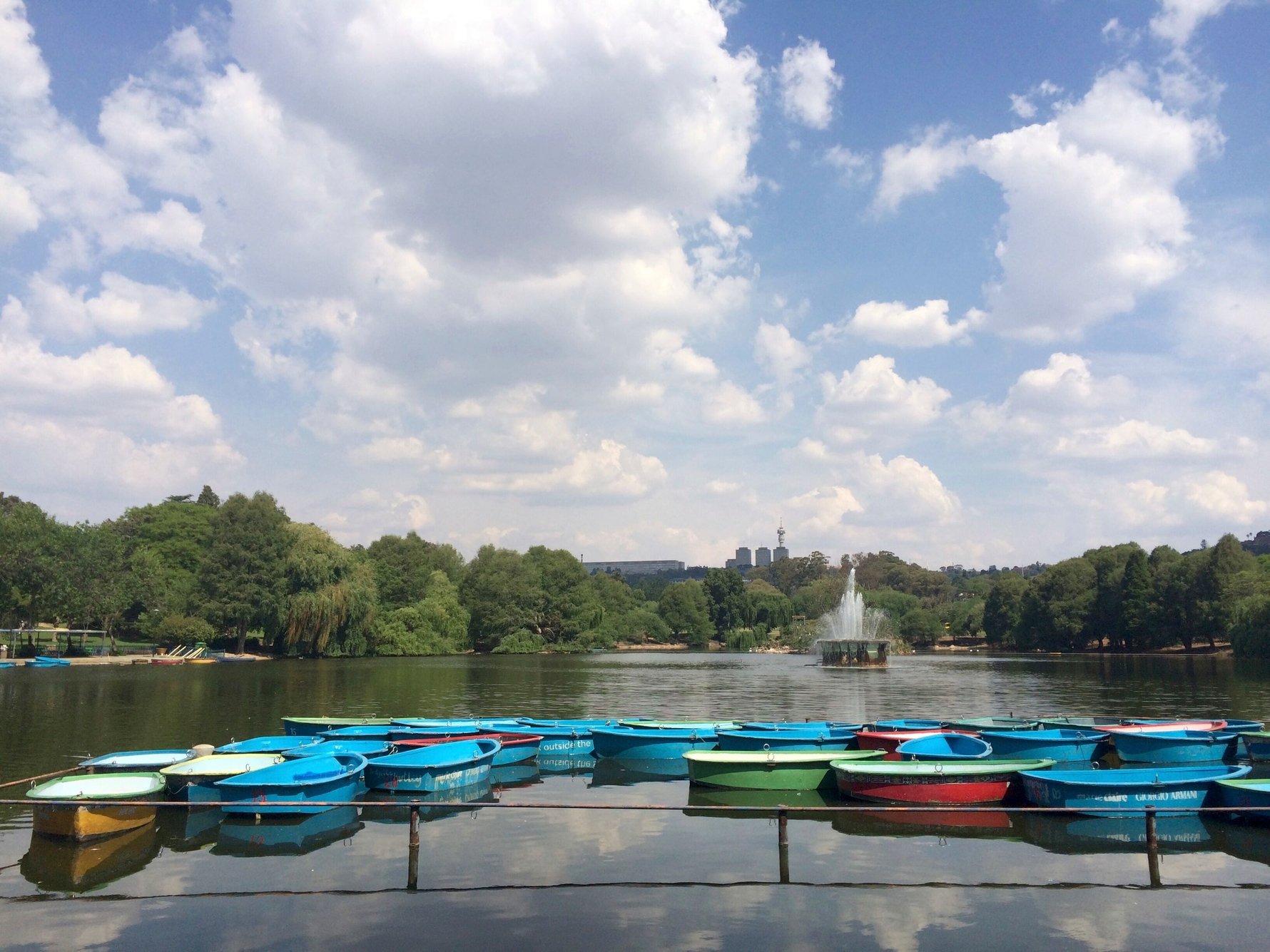 Row out to Zoo Lake
Hire one of the colourful wooden boats on the shore of Zoo Lake, and row out to the gushing fountain and protected bird island in its middle, a quaintly romantic pasttime that has been practiced here by courting young couples for decades. This charming body of water and the surrounding green space known as Zoo Lake Park is conveniently nestled among the central Parks suburbs, and is popular among families, walkers and runners, and picnic-goers. 

Stargaze at the Planetarium 
An informative talk and an exquisite, albeit virtual, view of the night sky in minute detail are what you'll get when you visit the Planetarium at Wits University. The Planetarium, opened in 1960, boasts an impressive Carl Zeiss star projector capable of revealing everything from intricate constellations to shooting stars, instantly transforming the domed roof into an extraordinary astronomical show. An interesting, relaxing and memorable way to spend an hour or so travelling the galaxy. Check out upcoming shows here.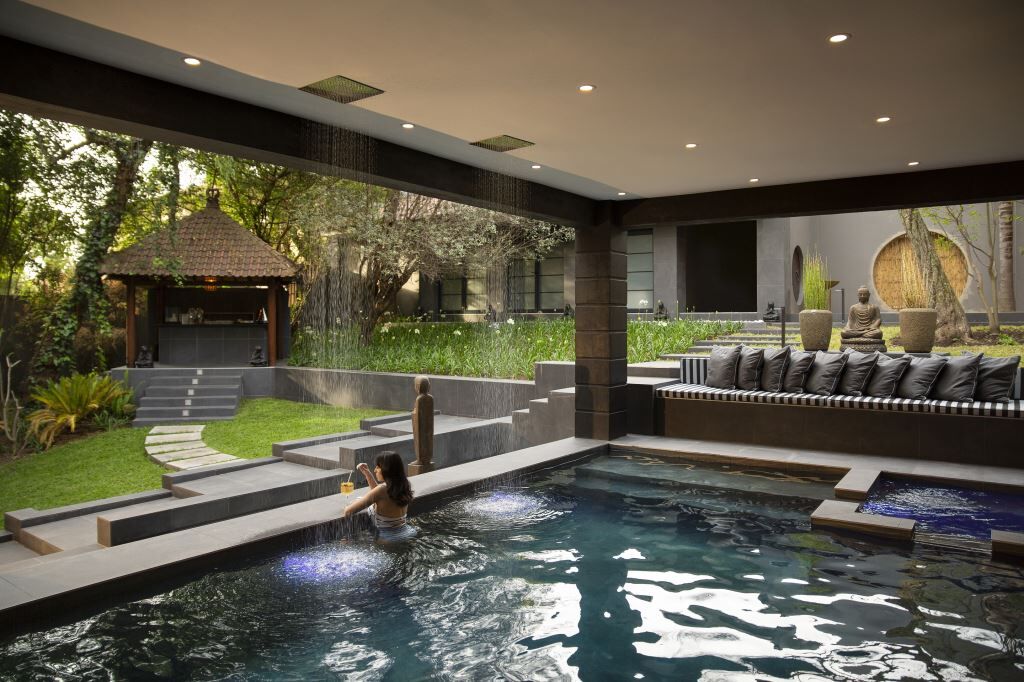 Check in for a "staycation" at one of Joburg's luxury spas
Find serenity at one of Joburg's exclusive spas, where you can indulge in a romantic treatment for two, then lounge around the spacious outdoor gardens and pools pretending you're on a faraway holiday. From the Four Seasons Spa Westcliff, with its luxurious wraparound outdoor lap pool that hugs the post-treatment relaxation room, to the exotic Balinese-themed garden oasis at the Fairlawns Spa in Morningside, the selection of high-end spas in Joburg will leave you satisfied and blissed out without needing to pack a bag. If you do want to venture slightly further afield for a night away, check out our guide to weekend getaways in the Cradle of Humankind. 

Indulge in a gourmet picnic hamper at the Fairlawns Boutique Hotel 
You don't need to be staying at the luxurious Fairlawns Boutique Hotel & Spa to enjoy their beautiful gardens, as the hotel hosts its monthly 5-star picnics series throughout spring and summer. The decadent event includes a gourmet picnic hamper designed by the Executive Chef, a welcome drink and live entertainment on the lawns throughout the afternoon. A popular retreat from the busyness of Sandton's business capital just a few miles away, the hotel's beautiful grounds make you feel as if you are far from the city and are the perfect place to unwind on a sunny Joburg afternoon. Pull up a blanket at the Fairlawns Boutique Hotel's monthly outdoor picnic series, Lazy Days and Lawn Blankets. 
CONCERTS, FESTIVALS AND THEATRE DATE NIGHTS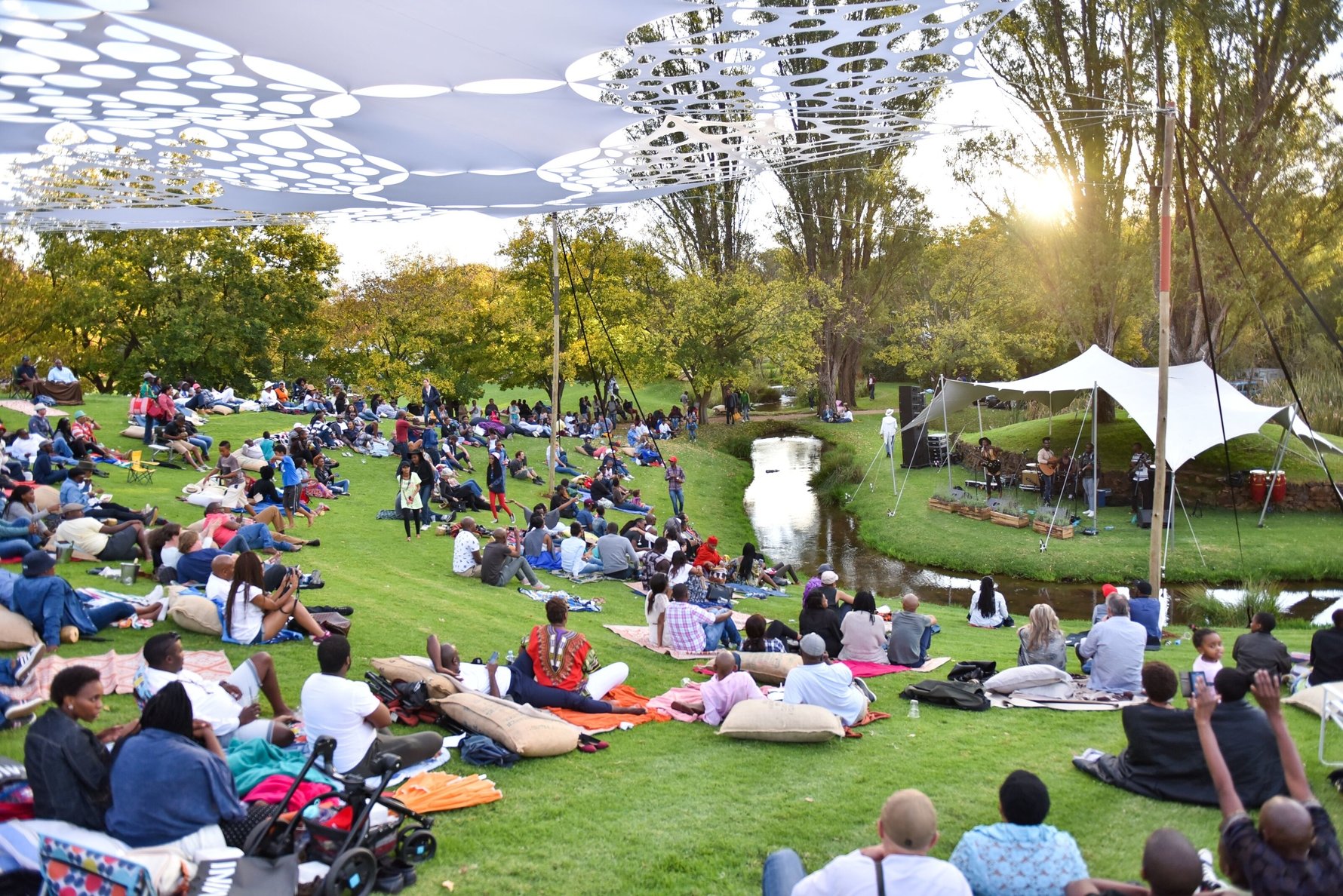 Visit Nirox Sculpture Park for outdoor art and live music 
This exceptional park is set in 15 magnificent hectares that form part of an extensive nature reserve in the Cradle of Humankind World Heritage Site. Immaculately kept lawns look over elegant ponds and lakes fringed by weeping willow trees, the perfect venue for a romantic stroll. The Nirox Foundation offers an international artists residency programme and sculptural works by the artists can be found dotted throughout the park. There are also a number of festivals and concerts held here and a delightful weekend pop-up cafe serving a harvest table lunch. Note that the park is only open at weekends and during special events. Check the schedule of events and buy your entrance tickets online at Nirox Arts.

Treat yourself to a classic movie date at The Bioscope
Joburg's only independent cinema, The Bioscope in Maboneng is devoted to bringing the latest in arthouse, indie, documentary and foreign films to the South African big screen. Especially recommended for African films and documentaries other regular events include classic movie nights and even sing-along cinema events. After the movie retreat to the adjoining bar Chalkboard Cafe or head to one of Maboneng's myriad restaurants for dinner.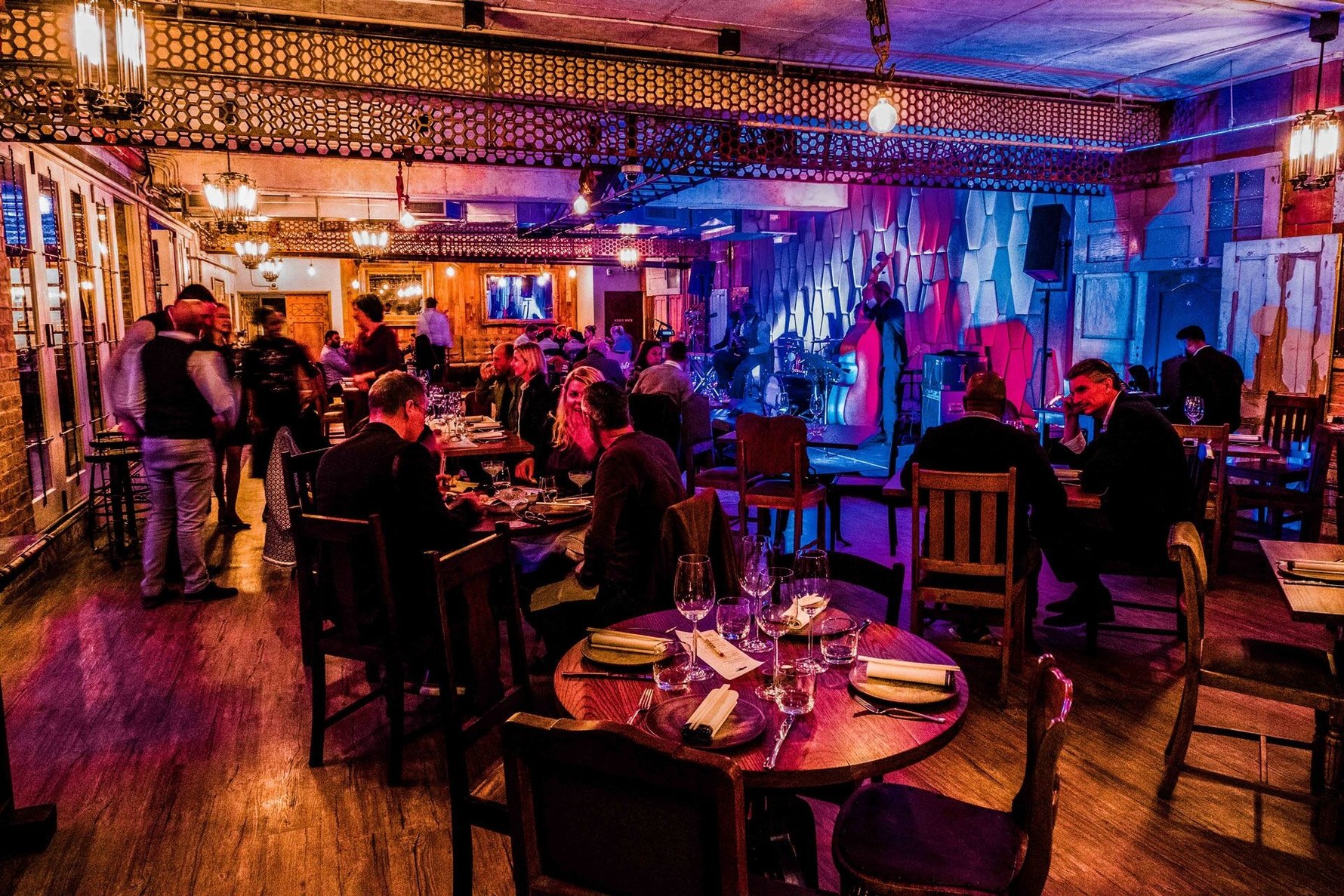 Up the romance factor at sleek and seductive The Marabi Club
Effusive reviews for this place all generally remark on the atmosphere or (that South Africanism) "vibe" of The Marabi Club, a combination of superb food, slick service from jauntily dressed wait staff, interiors that conjure Joburg in an earlier age and a moodily-lit stage on which a jazz band plays. Influenced by similar joints visited in New York the owners are determined to create a late night space in a city that is notorious for shutting down well before midnight. You won't find much information online and there's no hint of the lineup, but expect some surprises in terms of who takes to the stage, as major local and visiting international acts have been known to turn up unannounced. Bookings via The Marabi Club website.

Pack in the laughs at The Goliath Comedy Club 
Promoting the best of the South African comedy scene, this comedy club in Melrose Arch is Joburg's go-to spot for an evening of laughs. Shows start at 20:00 Thursday, Friday and Saturday nights and typically feature a showcase of six local comedians each allotted 10 minutes or so to draw the laughs with an interval half-way through. There's a short but well-made menu of unpretentious meal options - burgers, pizzas, nachos, fish cakes, salads and the like - and the club is also well set up for some warm-up drinks before the show. Just don't sit too close to the stage lest you become the subject of a long-running stream of 'first date' jokes.

Pretend you're on Broadway with a show at Montecasino
The over-the-top, Tuscan-themed Montecasino entertainment and casino complex in Fourways boasts two worldclass theatres with a rotating lineup of major international productions: the 1800-seater Teatro at Montecasino and the more intimate Pieter Toerien's Montecasino Theatre and Studio. For a pre- or post-show bite to eat, venture inside the Vegas-esque Italian 'village' with its faux cobbled streets and artifical sky that is permanently set to dusk and find a table at one of dozens of restaurants or enjoy dinner and drinks on the open piazza and watch the dancing fountains display.