Romance doesn't start and stop with Valentine's Day and Joburg has no shortage of unique ways to celebrate your love all year long. Sure, we don't have the ocean views, the romantic old cobbled streets, or even a river promenade to stroll along, but Joburg does have some fantastic restaurants and bars, beautiful parks, countryside getaways and other fun places to go on a date. 

Browsing a food market hand-in-hand or sipping sundowners with a spectacular view of the city, romantic countryside escapes or even a thrill-seeking bungee jump in Soweto – here's our guide to some classic, and unconventional, places to impress your date in Joburg. 
Food, drinks and entertainment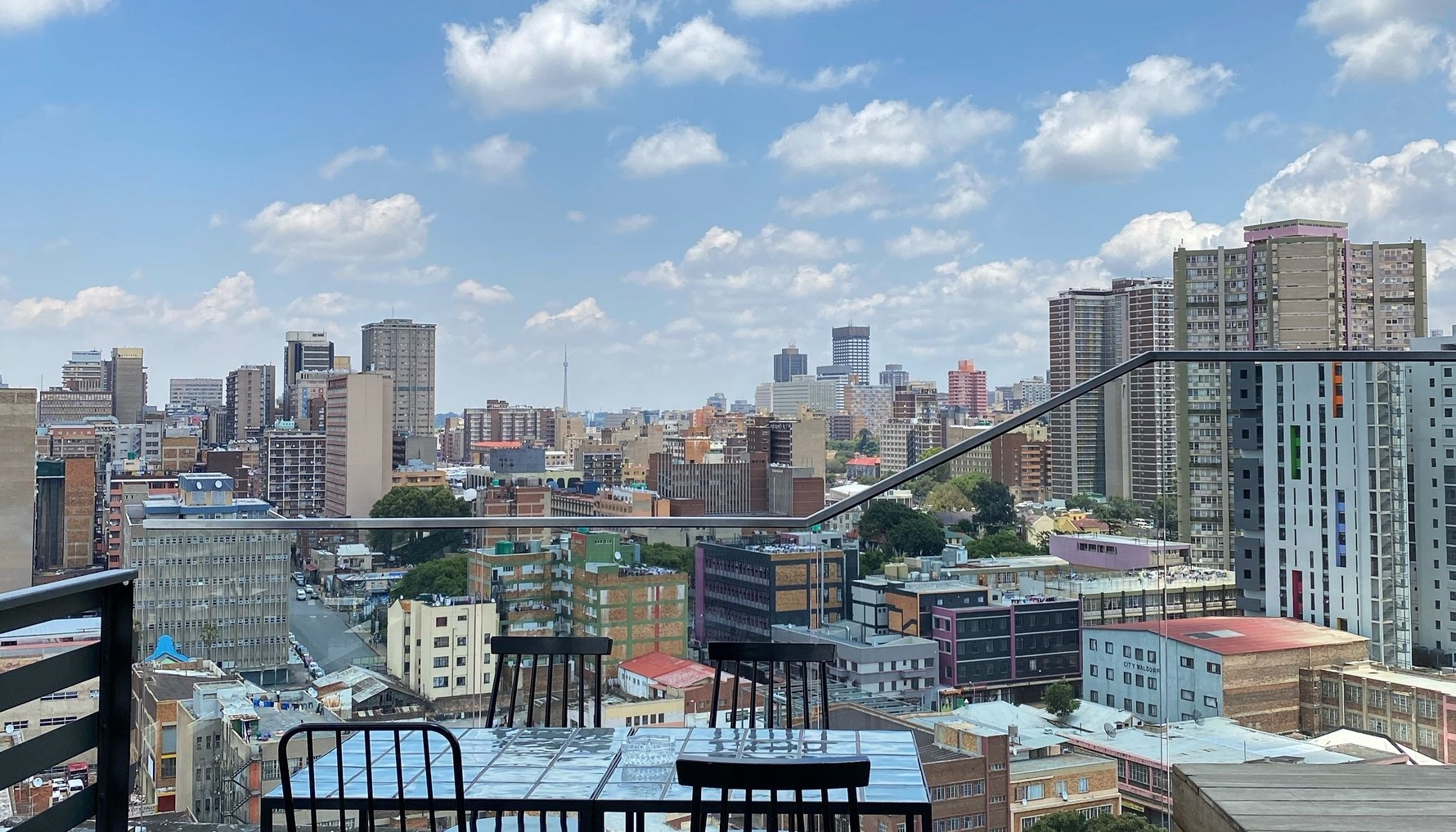 Pull up a seat with a view for sundowners 
Joburg is the perfect town for sundowners. Even in the middle of summer the sun still sets relatively early. Order an ice cold drink, find a table with a view and enjoy one of Joburg's famously memorable sunsets at a local rooftop restaurant or terrace. In Rosebank you can't beat the views at David Higgs' famous Marble restaurant on the top floor of Keyes Art Mile or for something a bit different check out hip downtown rooftop the Living Room in Maboneng. For the very best views of the downtown Joburg skyline the rooftop bar and restaurant 999 at Hallmark Hotel is a must. 

Up the romance factor at sleek and seductive The Marabi Club
Effusive reviews for this place all generally remark on the atmosphere or (that South Africanism) "vibe" of The Marabi Club, a combination of superb food, slick service from jauntily dressed wait staff, interiors that conjure Joburg in an earlier age and a moodily-lit stage on which a jazz band plays. Influenced by similar joints visited in New York the owners are determined to create a late-night space in a city that is notorious for shutting down well before midnight.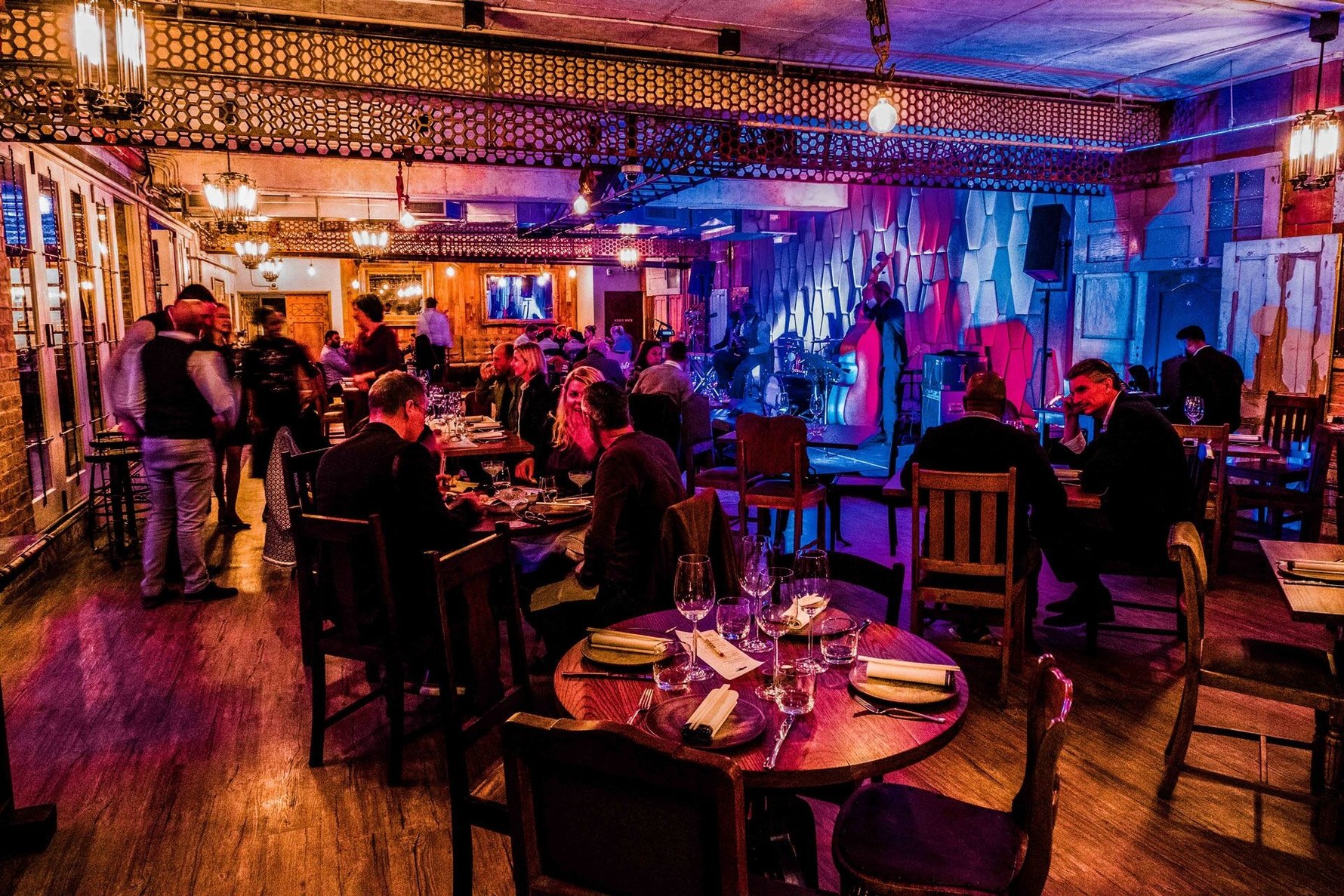 Treat yourself to a classic movie date at The Bioscope
Joburg's only independent cinema, The Bioscope at 44 Stanley is devoted to bringing the latest in arthouse, indie, documentary and foreign films to the South African big screen. Especially recommended for African films and documentaries other regular events include classic movie nights and even sing-along cinema events.

Book for an intimate live jazz night at the Rand Club
The glitz and the glamour of the Rand Club, one of Joburg's most prestigious historic buildings in the heart of the heritage-rich mining district, always makes for a super special venue for an intimate concert. Usually hosted on Friday nights, the Rand Club presents regular jazz and dinner nights hosted in the club's super atmospheric former billiards rooms. Check out the Rand Club Facebook page for details on upcoming events.
Outdoors dates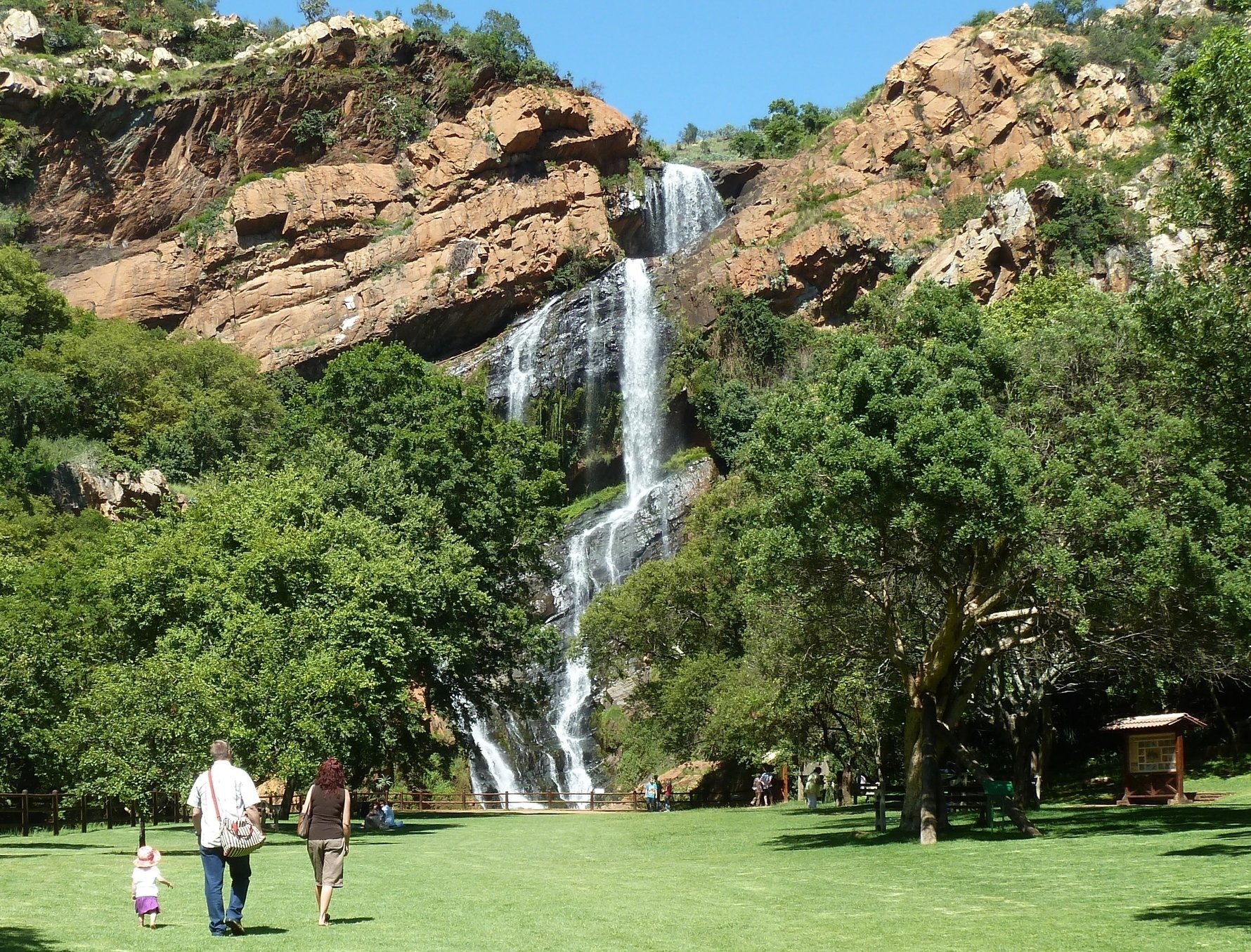 Unwind in one of Joburg's many green spaces
While the gold rush defined the city's early years, the dust kicked up by mining spurred the desire for greenery and today Joburg has the distinction of being one of the world's largest human-made forests. According to Johannesburg City Parks there are presently more than 2,000 parks and an estimated 10 million trees in the city. The result is a magnificent sea of green that spreads out from the city's central ridges in all directions. Pack a picnic basket, lace up your walking shoes and head to one of Joburg's most beautiful parks. Local favourites that are perfect for a picnic date include The Wilds, Walter Sisulu Botanical Gardens and Emmarentia Dam. For more ideas check out our guide to Joburg's most beautiful parks.

Lunch and a walk at Fourways Farmers Market
Close to the city but with acres and acres of space to enjoy long walks in nature, the sprawling Modderfontein Reserve has become a favourite with Joburgers, especially since the Fourways Farmers Market (originally located in Fourways opposite Montecasino) moved here in mid-2020. The huge open-air market (open Saturdays and Sundays) now boasts what must surely be the biggest beer garden around as well as dozens of tasty food stalls presented by weekend market favourites such as SumTing Fresh and Che Argentine. Arrive early (it can get very, very busy), have a late breakfast and then set off on a meandering walk through the reserve. There are a number of viewpoints set alongside the reserve's three dams which make a nice spot for a mid-hike break to enjoy the view.  

Take to the skies in a hot air balloon 
For a totally unique date that will get both your hearts racing, take to the skies in a hot air balloon over the UNESCO World Heritage Site the Cradle of Humankind with Air Ventures. For the ultimate in romance, book one of the private, one-hour flight options for two passengers only. The Exclusive Classic Flight for Two takes you and your love up into the skies while you sip on champagne and watch the sunrise with panoramic views of the Cradle, while the Exclusive Safari Flight for Two soars over several game reserves within the Cradle with the hope of wildlife sightings below.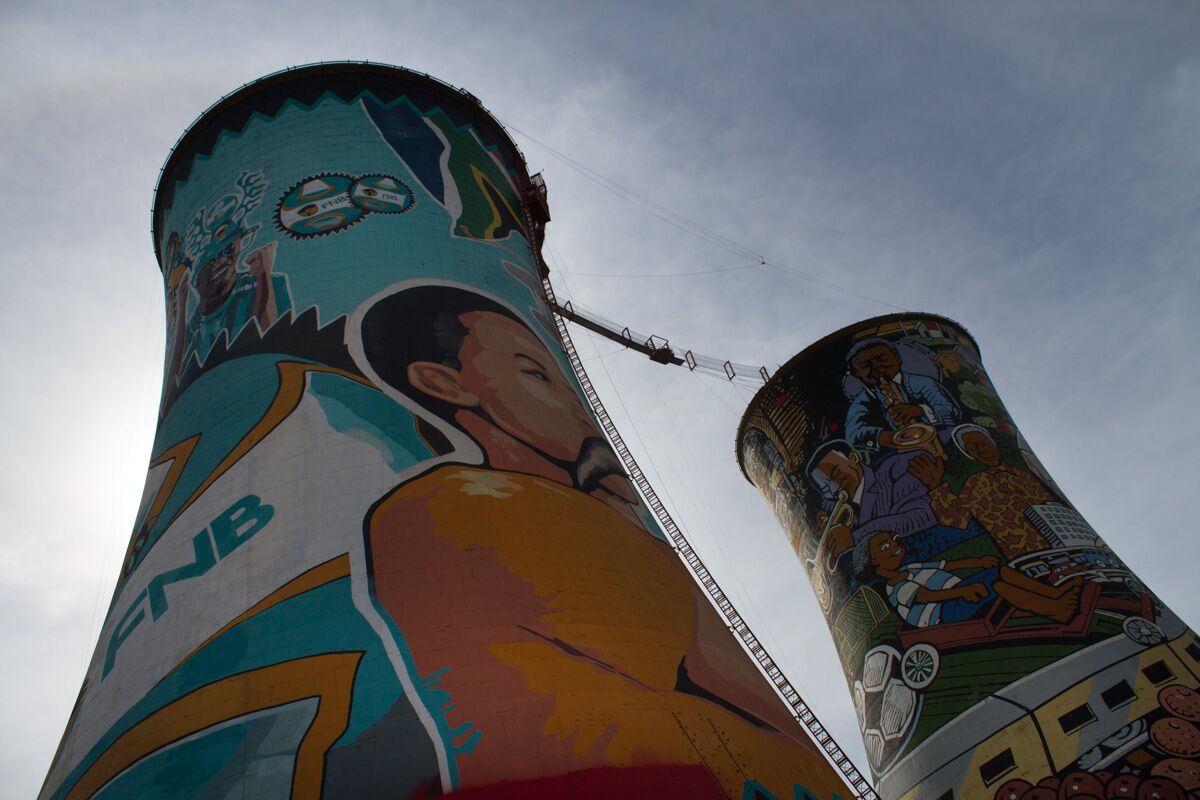 Get your thrills at Orlando Towers
These two huge cooling towers covered in colourful murals are Soweto's most recognisable landmark and the area is now a magnet for thrill-seekers looking to go bungee jumping, paintballing, power swinging and rock climbing. There's nothing quite like a terrifying jump from a great height to get your heart racing faster and if your date is the thrill-seeking type you can't go wrong with that. One of the most popular attractions is the SCAD Fall, where 'divers' freefall (completely unattached to anything) for 70 metres through the centre of one of the towers, landing on a Suspended Catch Air Device (a kind of giant springy net). 

Enjoy sunset at Northcliff Ridge
From Sandton Central, look out on the horizon and off toward the south-west and you'll notice a single water tower standing sentinel on a broad ridge. This is Northcliff Ridge, one of the most popular natural viewpoints in the city. The recently renovated Northcliff Ridge Eco Park has new wheel-chair accessible walking paths and a parking area (so you don't need to walk the entire way to the top), and boasts a panoramic view of Joburg that can't be beat for sunset.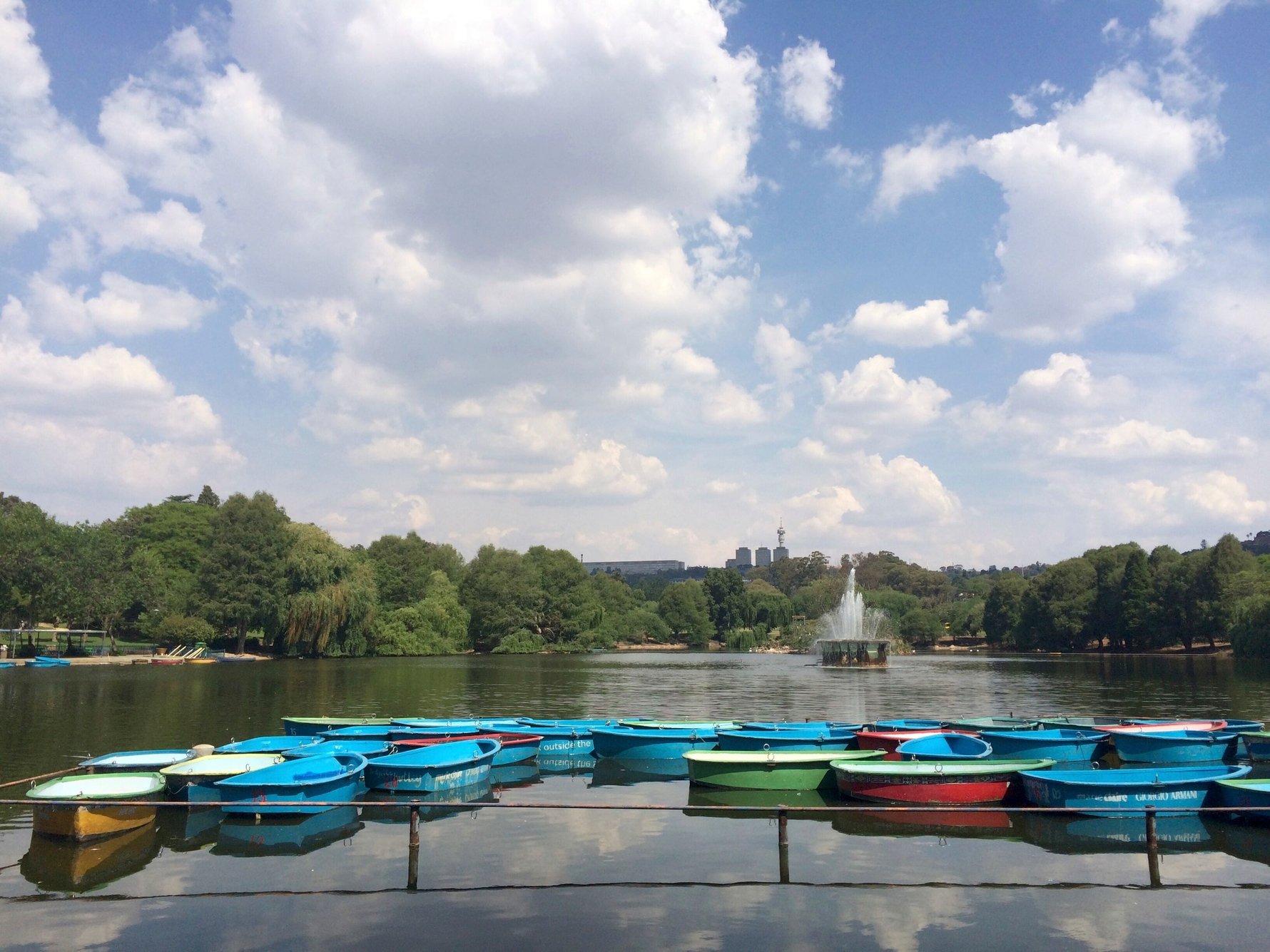 Row out to Zoo Lake
Hire one of the colourful wooden boats on the shore of Zoo Lake, and row out to the gushing fountain and protected bird island in its middle, a quaintly romantic pastime that has been practised here by courting young couples for decades. This charming body of water and the surrounding green space known as Zoo Lake Park is conveniently nestled among the central Parks suburbs, and is popular among families, walkers and runners, and picnic-goers. 
Spa dates and countryside getaways
Check in for a "staycation" at one of Joburg's luxury spas
Find serenity at one of Joburg's exclusive spas, where you can indulge in a romantic treatment for two, then lounge around the spacious outdoor gardens and pools pretending you're on a faraway holiday. From the Four Seasons Spa Westcliff, with its luxurious wraparound outdoor lap pool that hugs the post-treatment relaxation room, to the exotic Balinese-themed garden oasis at the Fairlawns Spa in Morningside, the selection of high-end spas in Joburg will leave you satisfied and blissed out without needing to pack a bag.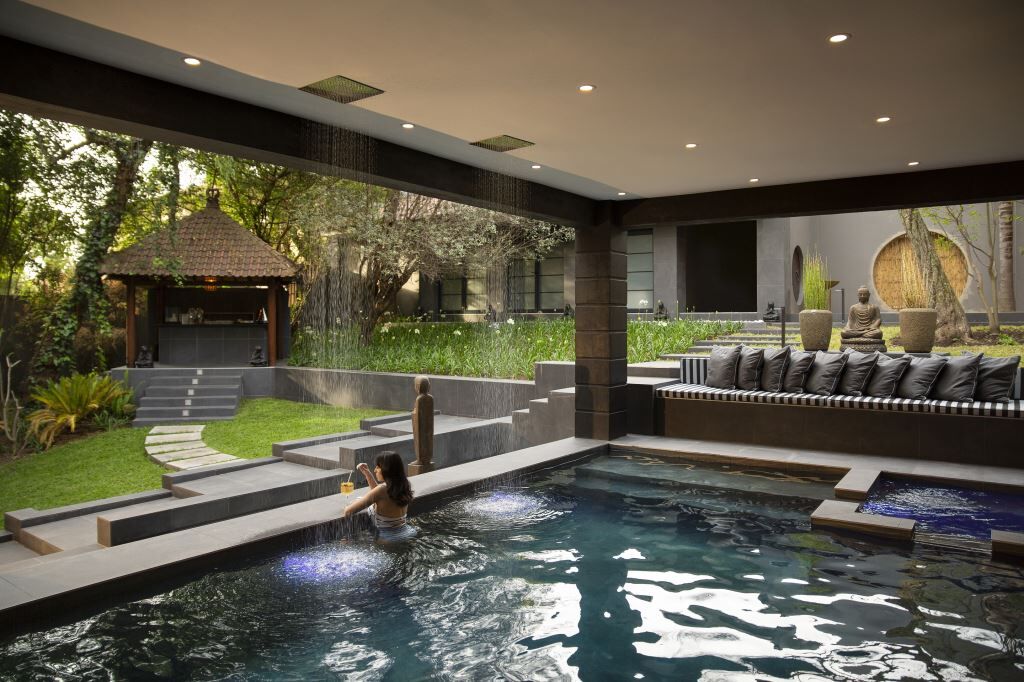 Lunch and a hike in the Gauteng countryside
On a sunny day there's nothing quite like hopping in the car to escape the city for a few hours and slow down with lunch and a good walk in the Gauteng countryside. From the foothills of the Magaliesberg and the shores of the Hartbeespoort dam to the rolling highveld of the Cradle of Humankind, there are dozens of lovely farmhouse restaurants scattered across Gauteng, ready and waiting to welcome harried Joburgers looking for a little slice of the country life.

Among the most beautifully located are Kleine Rijke on the shores of Hartbeespoort Dam which opens on select weekends for gourmet picnics, the Ground venue in Muldersdrift which has an excellent cafe and a brilliant wine selection and the gorgeous Nirox Sculpture Park which opens on select weekends for events such as concerts and opera performances. Note that advanced booking is essential. For more ideas on countryside venues where you can enjoy a delicious lunch and a scenic hike, see our feature here.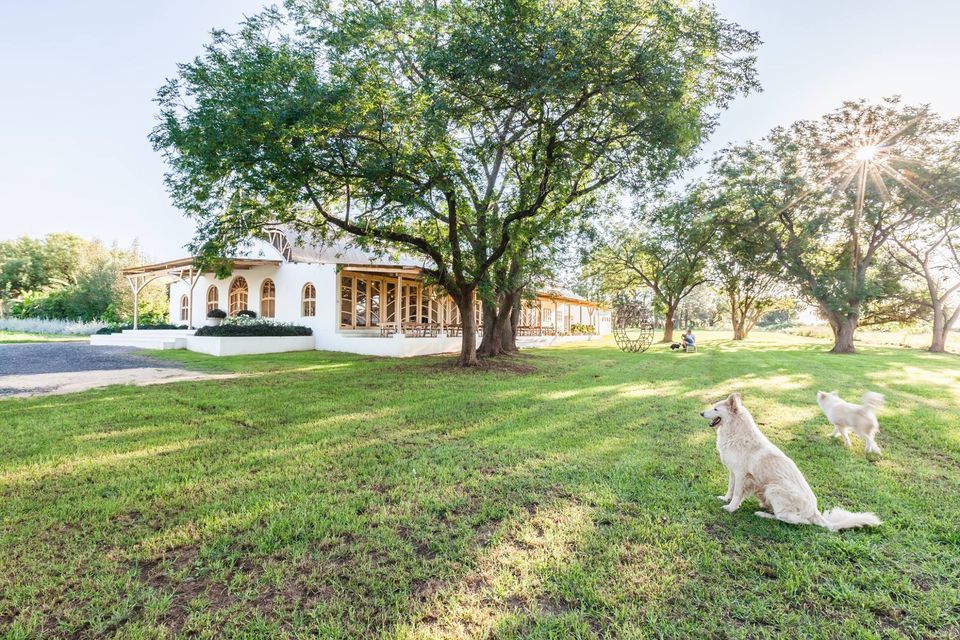 Book a stay at a countryside getaway 
Between the substantial Big 5 Dinokeng Reserve in Tshwane near Pretoria, the pristine Highveld landscape of the Cradle and the rolling valleys of the foothills of the Magaliesberg mountains and the Magalies Meander, the Gauteng Province has plenty of quiet places to enjoy a relaxed countryside escape away from bustling Johannesburg.

In the Cradle of Humankind turn up the romance with a stay at the Cradle Boutique Hotel, Maropeng Boutique Hotel or the Kloofzicht Lodge & Spa, or for something on a budget consider self-catering at venues such as the Ibis River Retreat where each cottage also comes with its own hot tub. Just outside Pretoria Rosemary Hill Farm has super stylish self-catering units that are ideal for a special break, or for a more active staycation consider a stay in historic Cullinan or the Big 5 Dinokeng Game Reserve.

For more ideas on romantic places to stay over just outside of Joburg, check out our feature on the best hotels, lodges and cottages in Gauteng for a countryside getaway.