Almost one month into the new year and there's plenty of news to share on Joburg's dining scene. Presenting the latest on new cafes, bars, and restaurants to put on your radar in the coming weeks.

You can catch up on November's #FreshlyPlated round-up here and find our annual round-up of all our best new Joburg restaurant openings from the past year here.
Birdhaven's pop-up bagel kiosk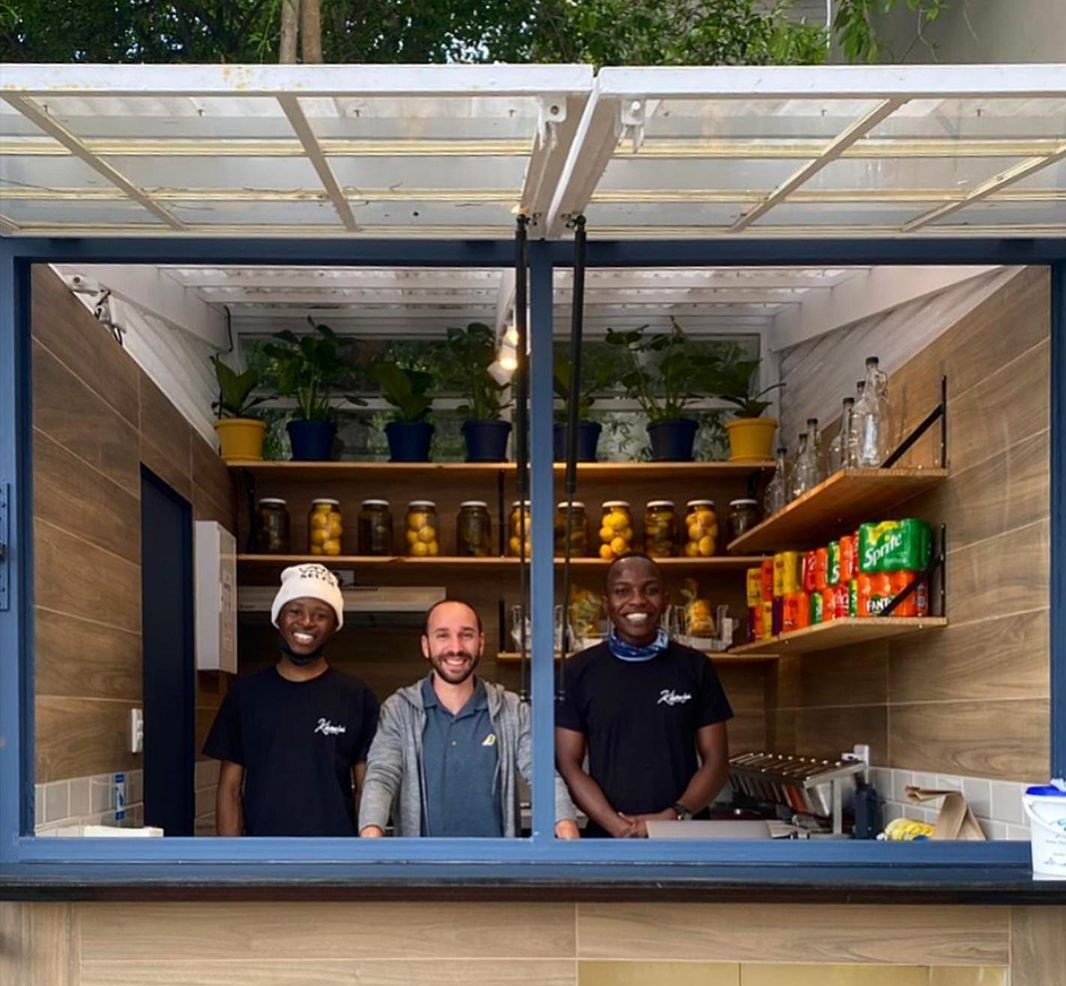 Launched in late 2021, Birdhaven's pop-up bagel kiosk Kleinsky's, an off-shoot of Cape Town's popular New York-style deli of the same name, is already growing a serious following. The enticing bagel pop-up is a collaboration with Get Bird Coffee Co's quirky coffee caravan near James and Ethel Gray Park. You'll find the small dedicated kiosk, perfect for grabbing bagels to go and enjoy with a picnic in the park, at 74 St Andrews St, Birdhaven. 
The return of Braamfontein's courtyard cafe Dassler's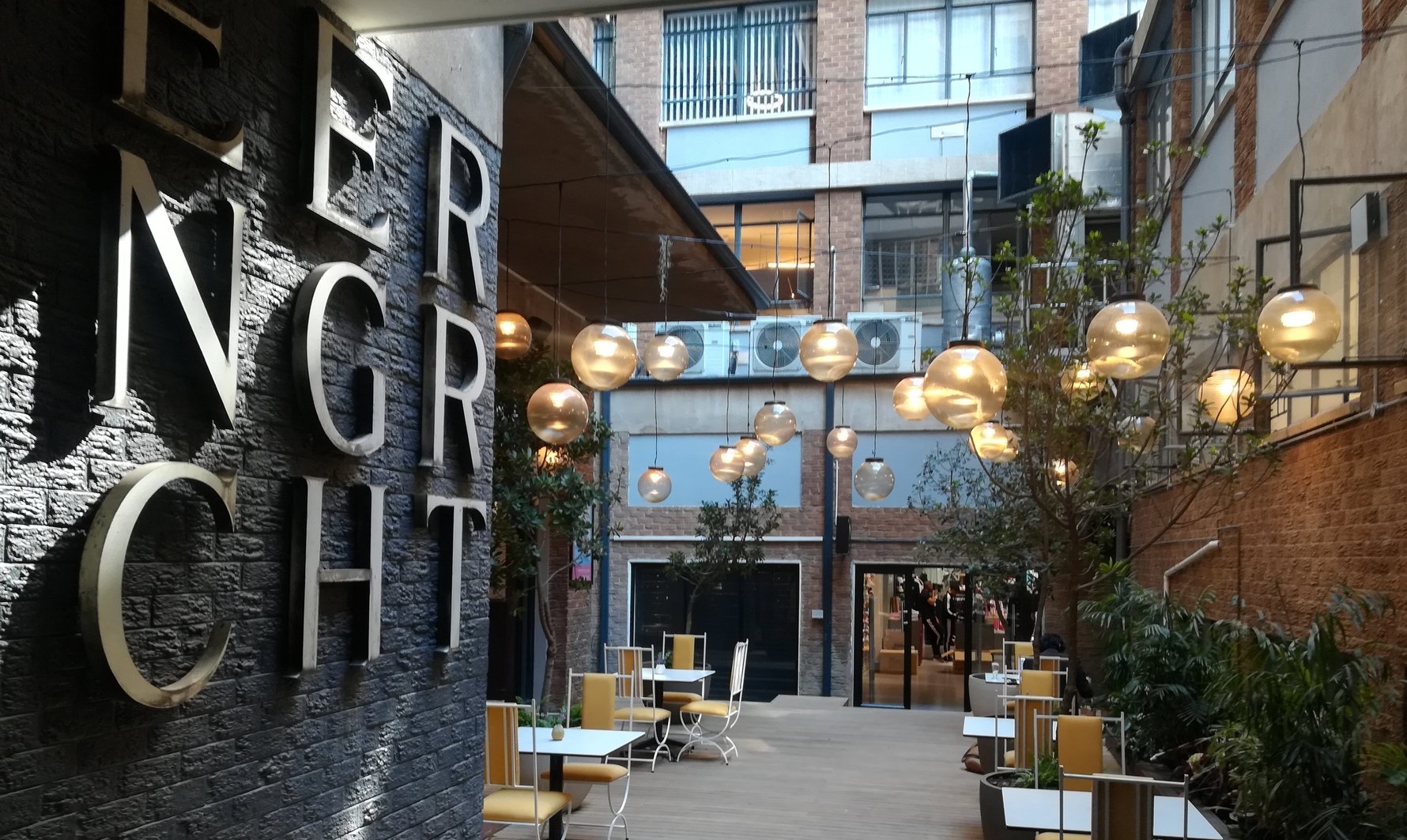 Braamfontein's coolest secret courtyard cafe Dassler's is making a comeback. Accessed via the alleyway connecting Reserve Street and Melle Street, Dassler's has always been one of the neighbourhood's best-kept secrets, known for its competitively priced cafe fare and peaceful courtyard location. Unfortunately the venue closed during Covid, but has since undergone a revamp and reopens early February. Find them at 87 De Korte St, Braamfontein. 
New in Rosebank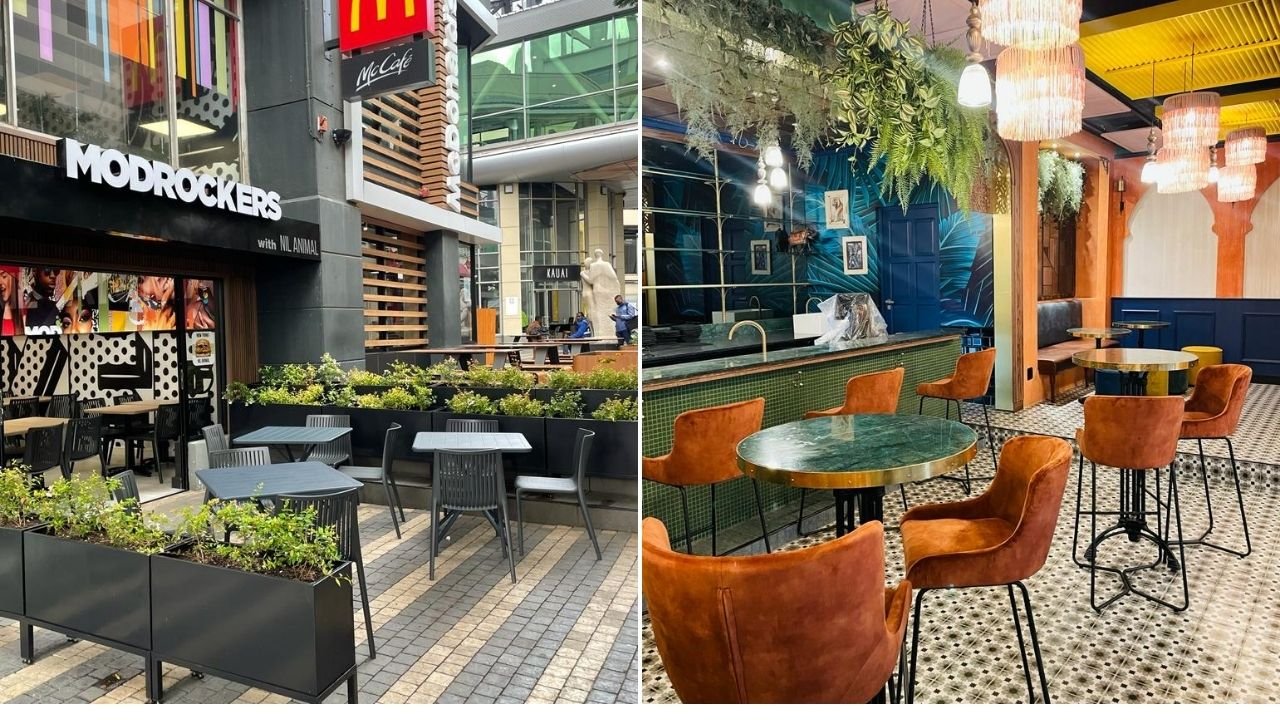 If you have been to The Zone@Rosebank recently you will have noticed a slew of new restaurants and fast food options.The newest is My Diners, a halaal restaurant and shisha cafe that has transformed the space that was formerly Mike's Kitchen on the upper level of the mall. Below (next to McDonalds), are a cluster of new fast food options including vegan takeaway spot ModRockers and NY Pizza Slice (which offers exactly what it suggests on the sign), while a new Indian restaurant, Modern Tailors (opposite Ocean Basket) is preparing to launch.
Fast and fun new noodle joint coming soon to Parkhurst
Scheduled to launch in March, NoodsJoint is a playful new noodle concept on its way to Parkhurst that is intent on shaking up the casual food scene. The brains behind the venture is Alex Torrão of Eighty8sFood who grew up in Macau and owns a fleet of food trucks. Marking itself out from the crowd NoodsJoint will be based in a hole-in-the-wall location tucked behind a tattoo shop, and has a strictly limited menu. Daily there are four different varieties of bowls on offer and 80 available per day. For those who adore imported Korean and Japanese ramen brands such as Samyang, Nongshim and Nissin, NoodsJoint will also have a small shop.
The Pantry by Marble launching soon at Keyes Art Mile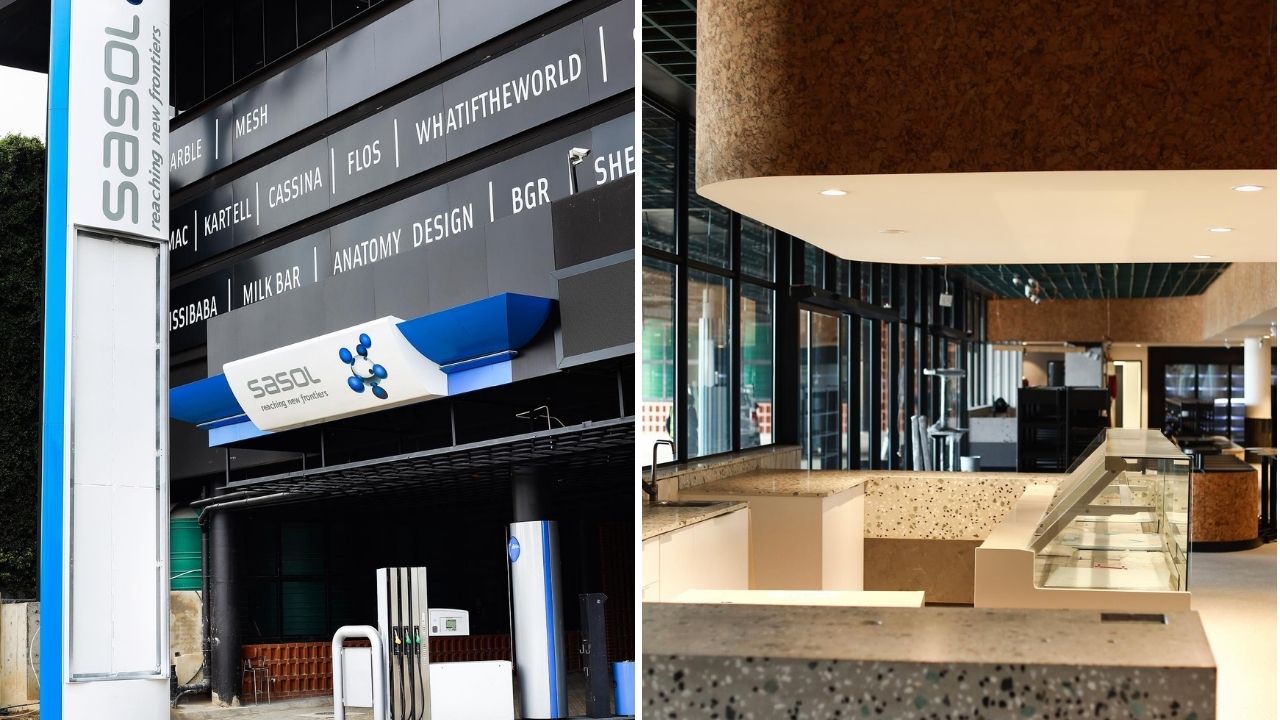 Gary Kyriacou and Chef David Higgs' The Marble Group, is spreading its wings at Keyes Art Mile in Rosebank with their much anticipated new retail space called The Pantry by Marble, due to open soon. A collaboration with Sasol, the pantry will be located in the long-vacant filling station below Keyes Art Mile on Jan Smuts Avenue. The Pantry is envisioned as a reinvention of a typical convenience store offering upmarket grocery items such as ready-to-go gourmet meals created by ex-Marble chef Tyler Clayton, deli and bakery items, flowers, wine, and everyday essentials. Even better, they plan to open 24/7.
Chef Luciana Righi turns 80 – and is still cooking up a storm!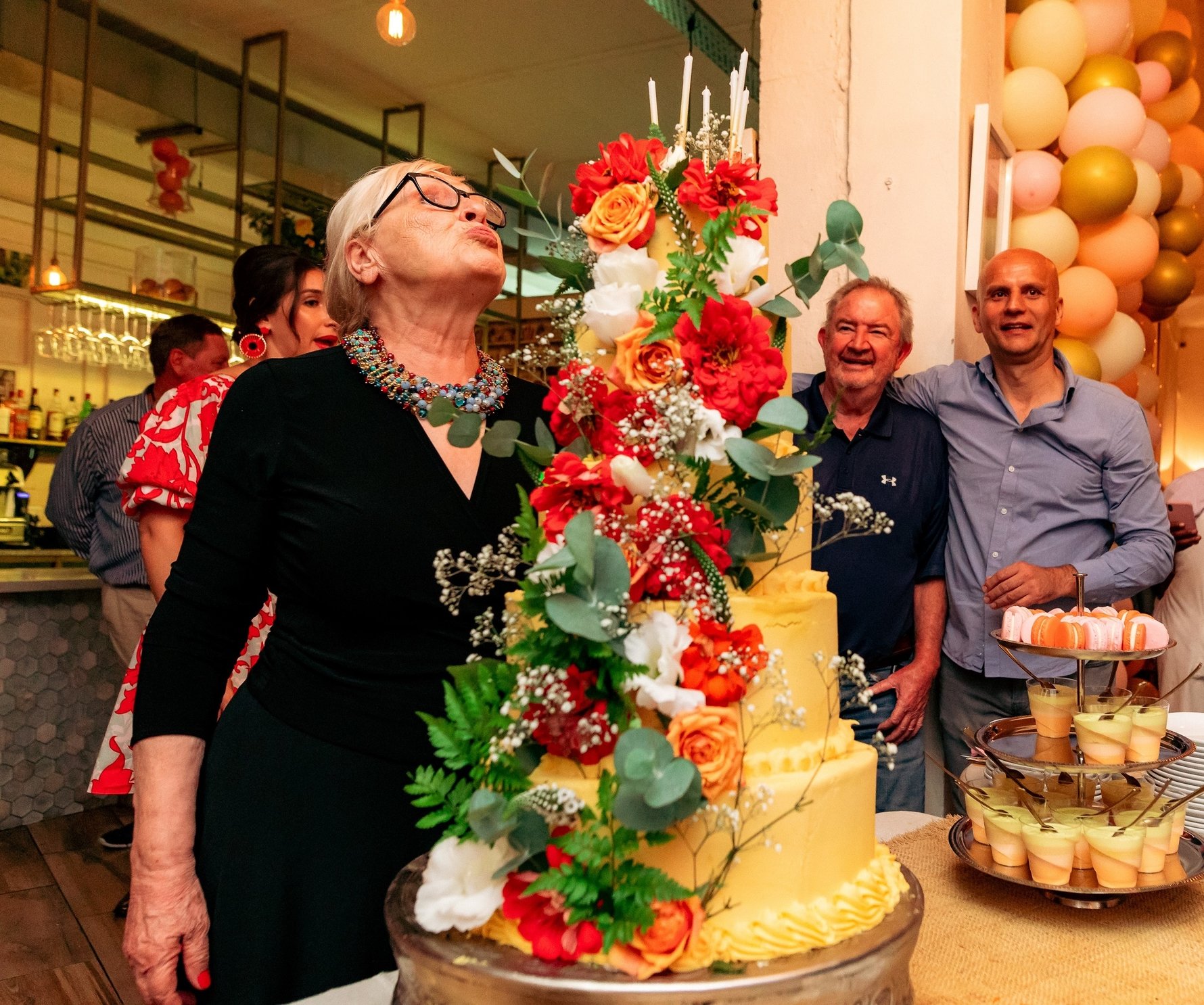 Luciana Righi is a legend of Joburg's Italian restaurant scene having led scores of acclaimed venues over the years including Tre Nonni, Assaggi, Amarcord, and Craighall's popular Dolci Café where she now works alongside her daughter and son-in-law. In June 2021 Luciana became critically ill with Covid-19. Having survived the ordeal the family decided that her 80th birthday should be a party like no other with patrons of her many restaurants over the decades invited to Joburg for the occasion. Happily for fans of Luciana's signature dishes from her native Emilia-Romagna, Joburg's original pasta granny has no intentions of leaving the kitchen yet; "I love what I do – feeding people and making them happy. La vita è bella."