In our monthly #FreshlyPlated restaurant news round-up, we share a sneak peek of the newest bars, cafés, trends, and eateries that Joburg diners should know about. The year of patisserie continues with decadent ice cream-filled conuts and opulent high teas, and we get a taste of local flavours at Njam and Shayona — take a look at what's new this month. Catch up on our October #FreshlyPlated blog here.
High tea at The Winston and a new Just Teddy heads to Sandton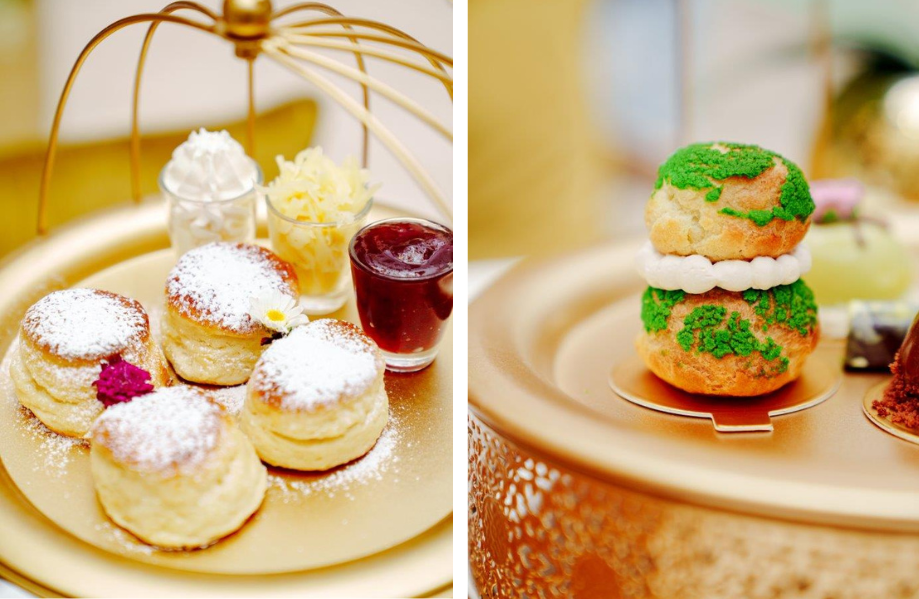 Joburg's year of patisserie isn't over yet – fine boulangerie and patisserie Just Teddy is opening a gilded new restaurant in Nelson Mandela Square on Dec 5. To experience a splendid high tea in a luxury setting before then, Just Teddy's collaboration with The Winston Hotel is running until Nov 26. They have two sittings per day (13:30 and 16:00) to enjoy an opulent three-tiered cake stand filled with moreish pastries including classics like buttermilk scones with chantilly cream, savoury sliders on brioche, and lemon cheesecake. But a Just Teddy high tea wouldn't be complete without Middle Eastern flair like sweet tahini macarons, karak chai tea, and pistachio religieuse (choux pastry filled with crème pâtissière). Book a high tea experience via Dineplan.
AJ Whisks brings its Conuts to Melrose Arch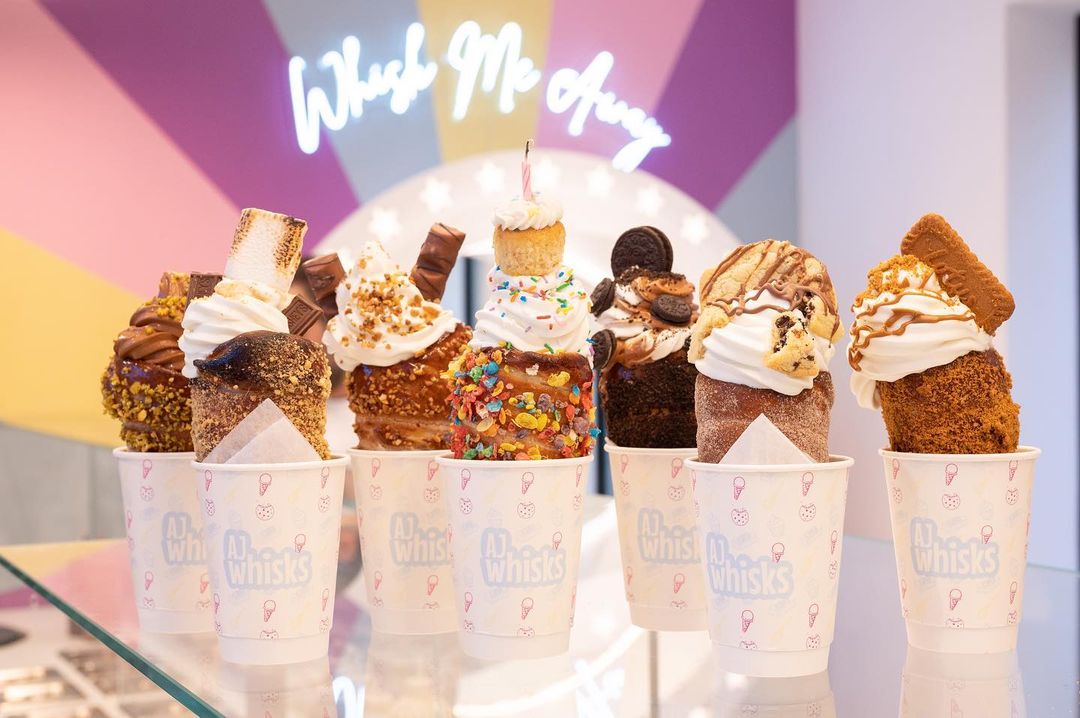 Sweet tooth favourite AJ Whisks has opened a permanent bakery in Melrose Arch with unbelievable over-the-top crepes, waffles, gourmet shakes, and soft serve. The halaal bakery makes fresh 'conuts' – pastry in the shape of a cone, filled with sauce and soft serve, and topped with the most decadent treats like mini oreos, ferrero rocher, or even mini cupcakes. 
 
Shayona expands its vegatarian offering to Illovo
For authentic homemade Indian sweetmeats, you have to pop by the new branch of Shayona in the Thrupps Illovo Centre. You'll find all the your favourites from their Mayfair store plus a few new dishes like pizzas, pasta, and weekend specials like vegetable bunny chows. Shayona is a purely vegetarian restaurant run by volunteers at the BAPS Swaminarayan Mandir temple. All proceeds go into building the restaurant brand and specialised Indian food products, with the restaurants supporting numerous charities. The large selection of sweetmeats including moreish jalebi, ultra creamy burfee, and coconut-dusted gulab jamun are all prepared by hand in their kitchen which is attached to the temple in West Mayfair. 
 
Njam Eatery brings local flair to Linden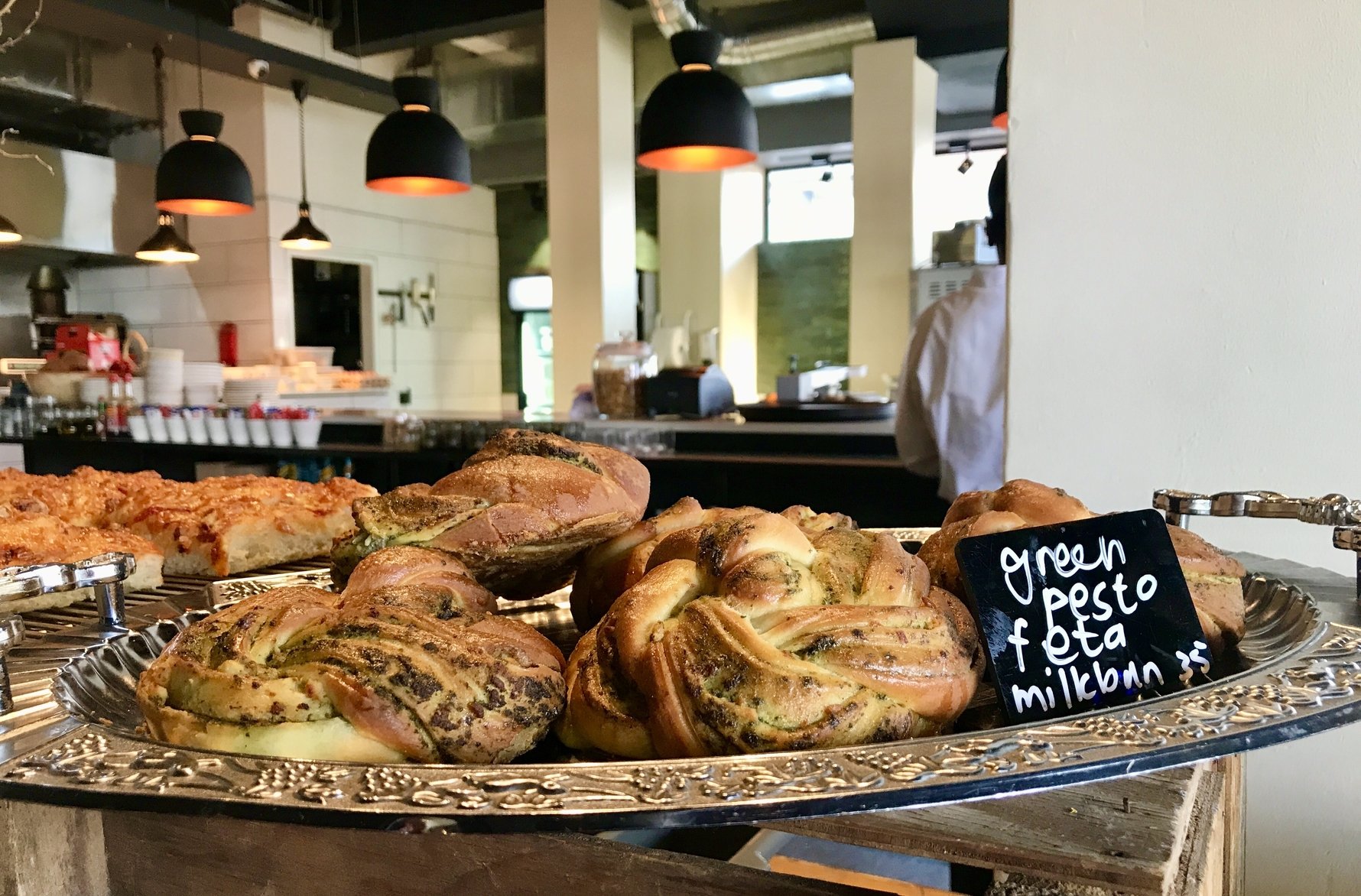 Next time you're seeking a sweet treat in Linden, check out the new bistro and pastry shop Njam Eatery on the corner of 3rd and 6th Street. Their menu has a small selection of breakfast and bistro meals with hints of Afrikaans comfort food like roosterkoek, tomato smoor and boerewors, all made from fresh local produce in the area. Everything from tomato jam to beef jus to brownies are made in-house, and the pastry selection changes daily based on what the chef feels like making that morning. On the day we visited, there were peppermint fudge chocolate milkbuns, white chocolate blondies, and nostalgia-inducing rice krispie treats. If you're planning a weekend visit, make sure to book ahead because they're often fully booked.
Learn to cook healthy pasta – or join the chefs for a festive dinner 
After indulging in Joburg's finest pastries, you may need a healthy cooking crash course from Vitality's HealthyFood Studio. You certainly don't want to miss the last We Love Pasta cooking class on Nov 26 to learn how to prepare delicious healthy pasta dishes like green penne with pecorino, peas, spinach, and peppers or  ricotta spinach wholewheat ravioli with sage butter. Book now to get your Italian cooking adventure started. 

But if you really don't feel like cooking, Vitality HealthyFood Studio has you covered with a Festive Supper Club feast to end off the year. On Dec 10, enjoy live entertainment, splendid views of the sun setting over Sandton and a delicious six-course tasting menu including crisped goat's cheese parcels, lightly smoked salmon trout, and seared lamb cutlets with a spiced pumpkin pie tian. Book your spot for this festive feast. 
 
Chef Ken Phuduhudu heads up Eclipse restaurant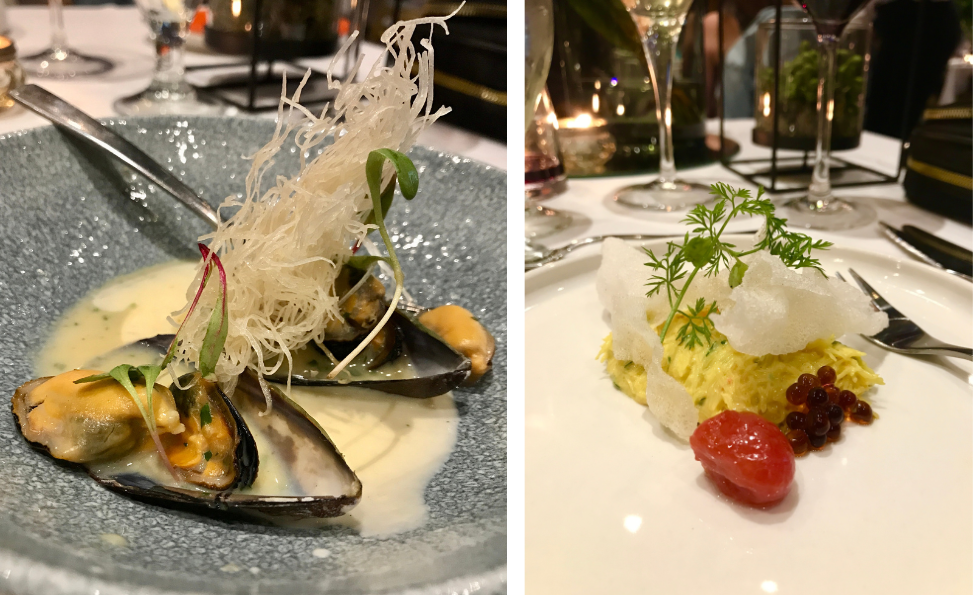 For a casual fine dining experience, Sandton's Eclipse restaurant is launching a new à la carte menu which Chef Ken Phuduhudu describes as "old school with a twist of modern" like perfectly cooked mussels in a silky cream sauce. Chef Ken trained under Luke Dale Roberts and worked at The Test Kitchen, The Greenhouse, Terroir and Glenda's before creating his own unique menu at Eclipse. 
Also in the news…. 
Mamasamba Rosebank opens in December with a Latin American-inspired menu and cocktail bar. Their bold Latin flavours and crafted cocktails will be available till late seven days a week. 

The patisserie we've all been waiting for, Coco Safar Rosebank, is finally opening on Dec 15 to satisfy Joburg's never-ending sweet tooth cravings. 

New food and wine bar Acid Bar is open in Parktown North curated by Jess Doveton (formerly at Glory pop-up) and Jemma Styler (formerly at Flor Wine Bar)

Father Coffee Rosebank has closed for renovations to expand the shop. We can't wait to see what they're up to, but for now we'll get our Father fix in Kramerville.

Braamfontein's getting a new gourmet burger joint called Gourmet Shrine. Chef Vusi Mkhabela has classic, vegetarian and vegan burger options, but he recommends their signature dish 'Number One Soweto Boy' with cheddar cheese, pickles, honey-glazed bacon and crispy onion rings. 

Classic French eatery Bistro Vine may have closed in Parkhusrt, but chef and owner Daniel Vine opened a new bistro, Believe Eatery, in Blairgowrie with a menu combining traditional French cuisine with fragrant Asian herbs & spices. 

While you're planning festive feasts, take a look at our culinary guide to Oxford Parks – home to fine dining heavyweights The Shortmarket Club, Test Kitchen Carbon, and Ethos.