In August 2021 the new Radisson RED Rosebank hotel officially opened its doors in the Oxford Parks Precinct and we think its one of the coolest new additions to Rosebank. The seven-floor, 222 room hotel is the second Radisson RED property in South Africa (there's another in Cape Town's V&A waterfront), and is a brand that is described as a hotel for "style-savvy, connected and sociable travellers".

Known for their creative and youthful energy, RED properties are always fun places to stay over whether you're in town for work or play. There are signature artworks by cool photographers on the walls and bespoke furniture created by local design brands, oodles of handy high-tech extras in the rooms and a hotel design that emphasises flexibility and sociable spaces.

During the working day guests can enjoy co-working spaces and grab a quick lunch to-go at the casual eatery adjoining the lobby, and in the evening, anybody who has visited a RED property before knows that place to be is the signature rooftop bar. Having visited, we can confirm that Radisson Rosebank RED's rooftop bar (complete with a small pool) is going to become the hottest rooftop venue in town. With incredible views out across the suburbs towards Northcliff ridge, it's a special viewpoint that is set to really pop in spring when the jacarandas are in full bloom.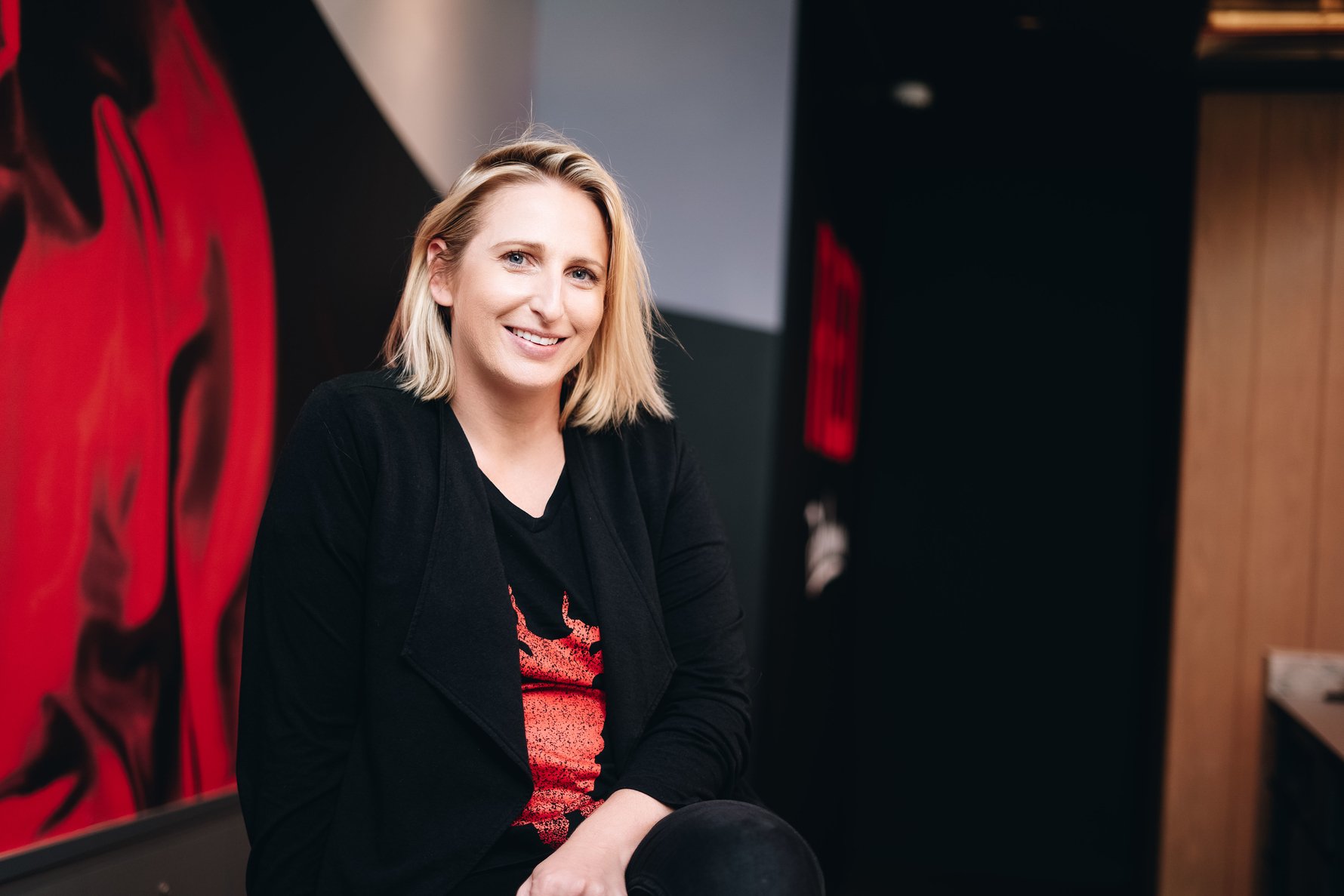 To find out more about what makes Radisson RED Rosebank so unique, we talked to the hotel's Curator CARLY DE JONG about what to expect from Joburg's newest hotel.

Tell us about how you got here – your journey to Radisson RED? 
The journey has been full of twists and turns. I started off in hospitality when I had just finished my studies and moved to London. Since then, I have been fortunate enough to work at multiple hotel brands before settling at the Radisson Hotel Group. My previous hotel was based in Cape Town, so this exciting opportunity has seen me pack my bags and embrace a new city, brand and a gorgeous hotel!
 
General Manager or Curator? Tell us the difference 
I've been a General Manager before, but this is my first time as a curator! As a GM you are very focused on the day-to-day operations of a hotel however, RED is all about creating a unique guest experience and ensuring that it trickles through every decision. In the same way that a music or art curator selects and arranges elements of a gallery or lineup, my role as the Curator for Radisson RED Johannesburg Rosebank is to deliberately select each and every touchstone of the RED Rosebank experience.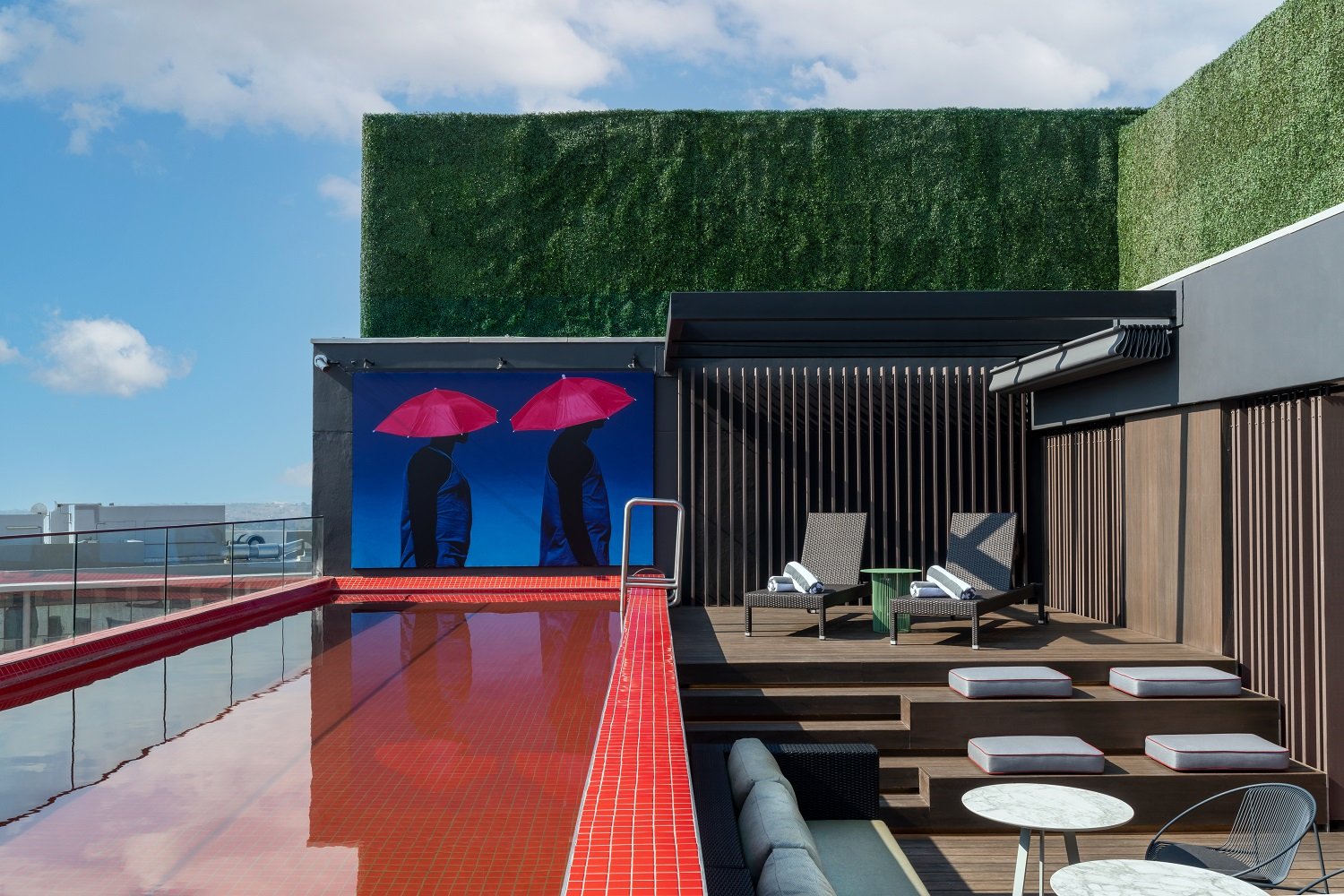 What is it about this brand that stands out?
This brand is a burst of colour and culture. It captures the Rosebank vibe so well - that eclectic and vibrant mixture of business and lifestyle. Built around the four pillars of music, art, design and fashion, it is designed to enable all guests to enjoy themselves.
 
Your hiring process got everyone talking. Tell us why? 
We decided to ditch the formal interview in favour of something a little more RED! We invited applicants to send through a video introducing themselves along with their CV and then invited a group of 80 to the hotel for two casting days. The aim was recruiting not only for experience but for a unique team who could truly create memorable moments, with creative flair to bring the RED brand to life. Overall, the process was a huge success! Our team of RED Rockstars have vibrant personalities and are full of local knowledge.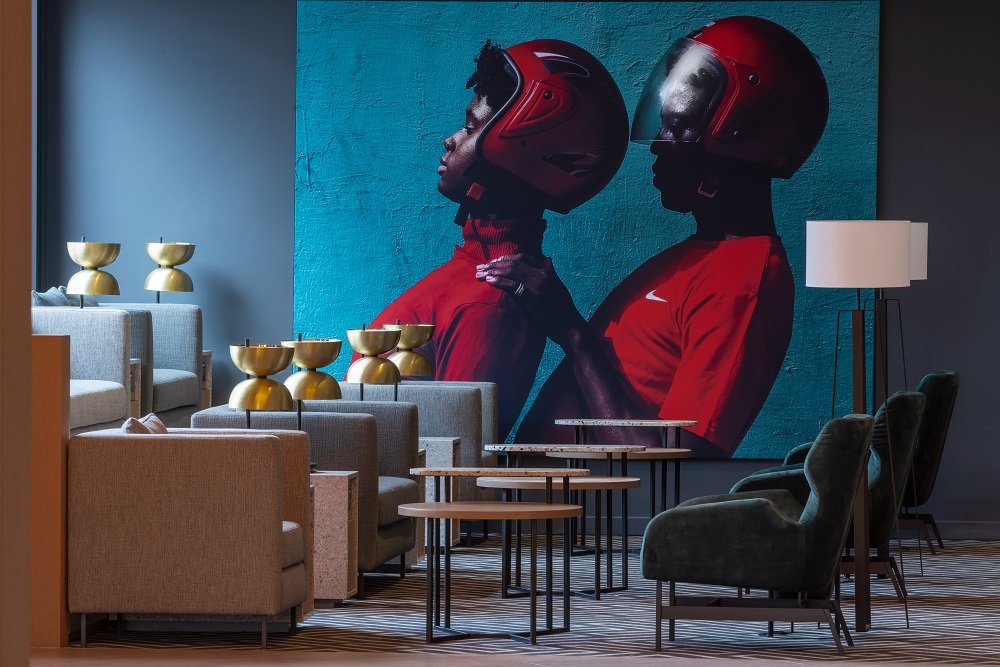 What does it say about the future of hotels? 
RED is unafraid to be bold and to look to the future. I think one of the most innovative pillars of the brand is the way in which each hotel is conceptualised and created with its location in mind. Radisson RED Rosebank is a unique representation of Johannesburg. In the same way, no two RED's are the same - they are a heartbeat of the culture that surrounds them.
 
What drew the brand to Rosebank?
Rosebank is the perfect place to live, work and play. A leafy art suburb with a corporate twist, there is always something going on. Whether it be a food tasting or rooftop DJ event, there is a welcoming buzz of activity which made it the perfect home for Johannesburg's first Radisson RED.
 
Tell us how technology has been integrated into the experience of visiting? 
The hospitality and tourism industry is a sector built upon human contact and in-person interactions. During the lockdown and pandemic this was the biggest change in our industry. Through technological innovations, such as hybrid meetings, Radisson Hotel Group has managed to still provide and expand the services that its customers need. However, RED takes this a step further, incorporating elements of technology that heighten the guest experience. A great example is the chromecast feature in all of our hotel rooms which allow guests to stream their own content in room. The Digiwall is also a favourite. It acts as a digital tour guide providing recommendations on day trips, shopping excursions and top eateries. If you stop by, be sure to take a selfie at our Digiwall and post it to the Radisson RED twitter feed!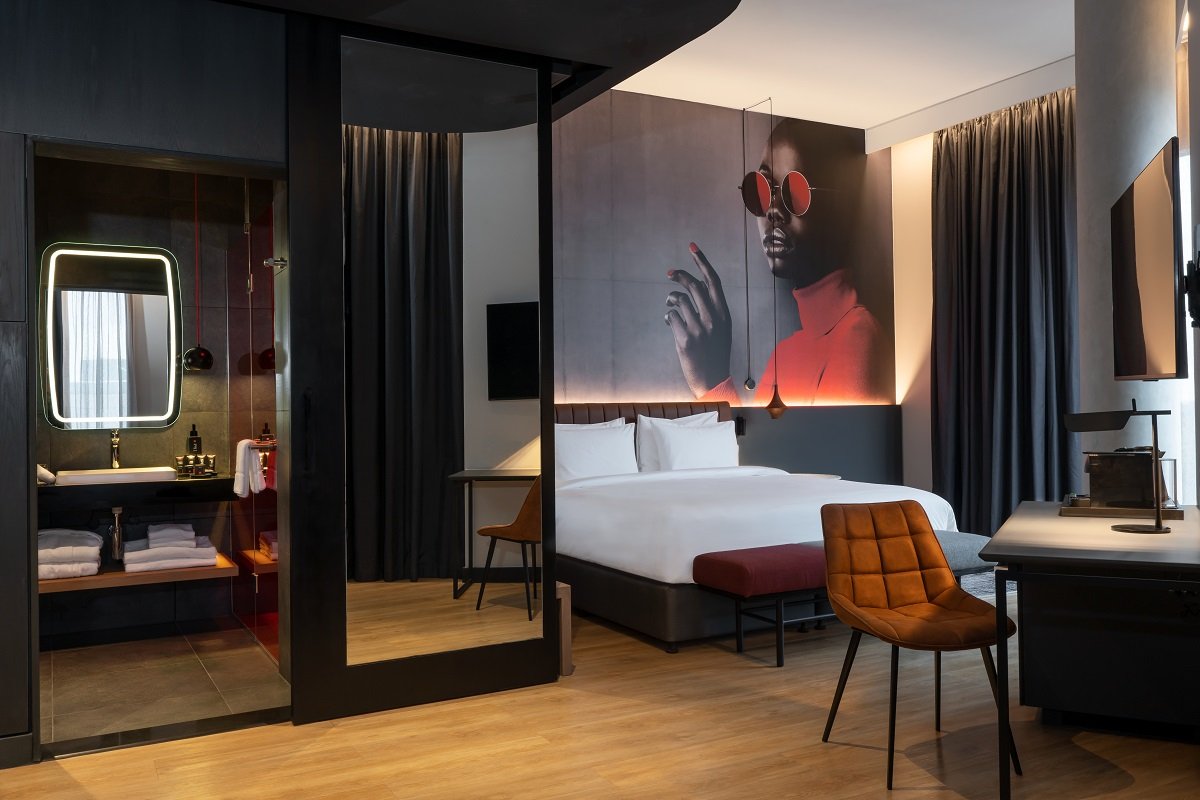 What can visitors expect from your food and drinks offering?
Our Lead Kitchen aka Executive Chef, Genghis San has crafted a food offering to complement the melting pot of flavours, cuisines, and cultures that can be found in Joburg. Experience everything from local delicacies to international favourites at OUI BAR+KTCHN. This vibrant all-day eatery is accessible from Oxford Road, Rosebank's main road. Pair work with an artisanal coffee, enjoy a live music performance while sinking your teeth into trendy comfort food or try out our call and collect service and dine in-room. At our RED Rooftop you'll be offered a taste of Jozi highlife with a menu of bespoke cocktails crafted by our expert Mixologist, AJ.

Art is a key feature of the hotel – what's your favourite aspect of Radisson RED's art offering?
The hotel is a living art installation! From first impressions to exploring each wall, we have taken a lot of time to create a one-of-a-kind experience. The first thing you'll see is a massive pair of angel wings - Joburg's newest Instagram spot is an installation made of repurposed domestic irons, crafted by Usha Seejarim. Perched atop the hotel entrance, you'll find a thoughtful sculpture by Marlene Steyn. Rosebank is an art hub and the hotel is a three-minute drive from Keyes Art Mile. Taking inspiration from the surroundings, we have made sure to consider every opportunity to incorporate local art. Each floor has custom African wallpaper and the street style art in the hotel's public spaces rotates every 6 months. The current featured artist is Prince Gyasi.
 
What do you most like about Joburg?
The weather! After growing up in moody Cape Town, I'm loving the highveld sunshine and windless beautiful days. I'm looking forward to thunderstorm season.
 
What do you least like about Joburg?
The lack of wine farms!
 
On a weekend you'll find me… Running, catching up on reading and connecting with friends.
 
Three words that will define the Radisson RED Rosebank guest experience: Personalised Inspiring Bold

FIND OUT MORE AND VISIT: The Radisson Rosebank RED Hotel is located at Oxford Parks (cnr Oxford Rd and Rosebank Rd), check availability and book online here.