Over the past decade bustling Rosebank has been in an almost constant state of change as ever more new skyscrapers steadily filled the skyline. For infrequent visitors, the pace of change and the proliferation of new buildings and renovation projects has often led to exclamations of 'help, where am I?' followed by appreciation for the diverse range of option of where to eat and drink in this pedestrianised, and most walkable Joburg district. Excitingly, amidst all these changes, has come a burgeoning dining scene with more and better places to go out in Rosebank than ever before. And if you don't believe us, read Tony Jackman's 2022 article in Daily Marverick that celebrates Rosebank's culinary charms.

If you are heading to Rosebank in search of places to eat and be merry, you are spoiled for choice. Here's our guide. Directly in front of Rosebank Gautrain, The Zone is one of Rosebank's three interconnected malls. Running through the centre of The Zone is an open-air pedestrianised section of Tyrwhitt Avenue where you'll find all the main restaurants and cafes, most of which have plentiful outdoor seating. In addition to the following venues you'll also find the fast food favourites such as Nandos, Roccomamas, KFC, McDonalds, Anat, Kauai and a News Cafe as well as a variety of coffee shops including independent Father Coffee and Starbucks. 
Momo XO
Created by two Taiwanese brothers keen to introduce the taste of Taiwanese street food to Joburg, the Momo brand began in Greenside and each new addition comes with its own signature dishes that include Chinese, Korean and Japanese influences. Momo XO at the Zone @Rosebank is the latest expansion of its swiftly growing brand and for sushi dishes it's a winner. 
Outside seating: Small terrace on pedestrianised street
Tashas
Natasha Sideris invented this chain of boutique cafes loved and frequented by socialites and anyone who enjoys fresh and tasty food served in immensely generous portions. She also continues to ensure that each branch lives up to the brand's hallmark – flavourful bistro food presented with flair. The baked goods are delicious, the juices freshly squeezed and, like the flagship Sandton branch this is a pedigree people-watching spot. 
Outdoor seating: Terrace on pedestrianised street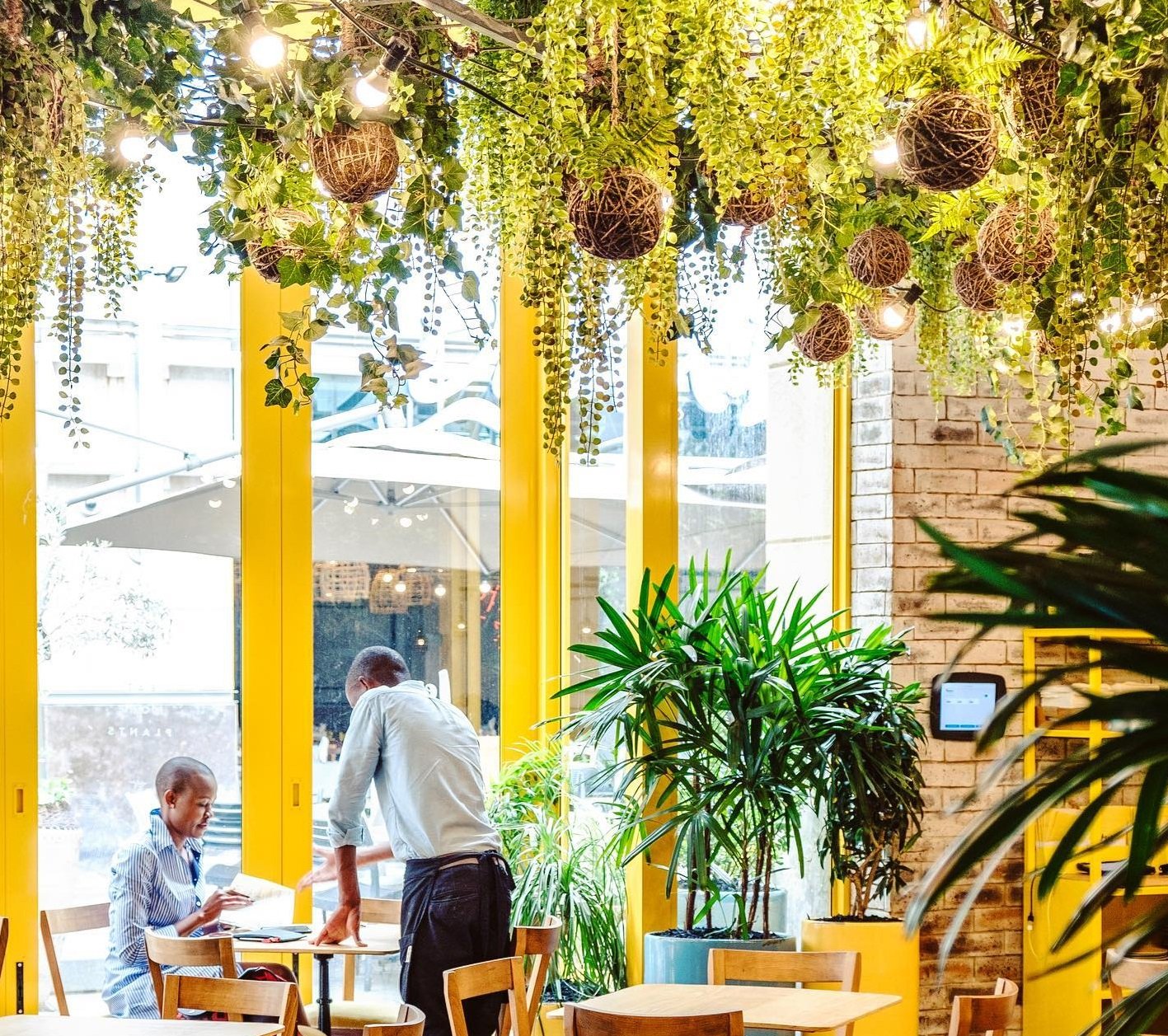 'Eat More Plants' is the slogan of Lexi Monzeglio's vegan-vegetarian cafe. The eco-conscious ethos and plant-based menu is complemented by verdant interiors filled with pot plants, statement plant walls and lush indoor shrubbery. The menu is extensive and interesting, bringing in unique flavours and more obscure ingredients than vegetarians can usually expect in Joburg. Signature mains include 'the Italian stallion' (roasted aubergine on crispy polenta with roasted tomatoes, broccoli, almond ricotta and basil pesto), and an array of vegetarian burgers including the famous Beyond Burger. 
Outdoor seating: Terrace on pedestrianised street This expansive bar and bistro (part of the voco Hotel The Bank) has one of the sexiest bar counters in the neighbourhood and an impressive wine and cocktail menu to match. Describing itself as 'a modern eatery' the food menu boasts an extensive breakfast and lunch selection, a 'seafood raw bar' (think oysters, ceviche and sashimi), picanha steaks, salads and a variety of small plates and 'cafe plates'. The terrace is prime people-watching territory and spills onto the street, making it an ideal place in fine weather (most days in Joburg). 
Outdoor seating: Terrace on pedestrianised street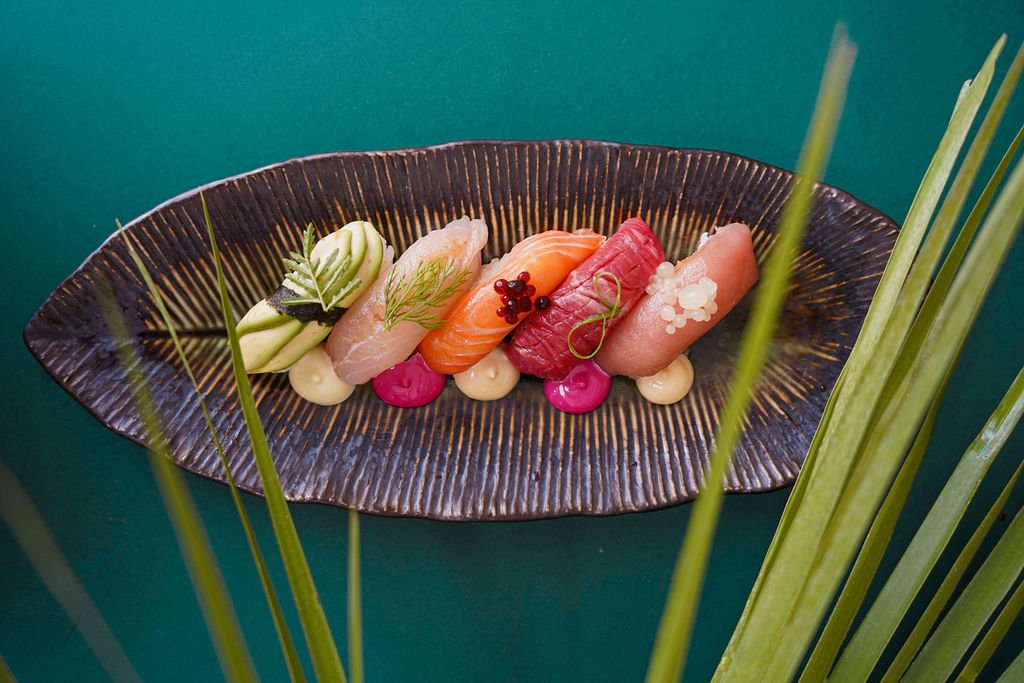 A beautifully designed indoor jungle-style eatery with floor-to-ceiling foliage and an impressive upper level bar. The menu incorporates a Japanese foundation with Peruvian flavours, like their nikkei sushi with unusual touches like chipotle mayo or smoked asparagus. The kitchen utilises a Josper and Parilla to achieve a smokey depth of flavour in all their food – including pineapples used for charred pineapple salsa, sticky rib marinade, and more. The bar has an extensive cocktail menu, also with Latin American flair, and offers an astonishing range of 26 tequilas to knock back or sip.
 
Sample pastéis de nata at Casa de Natas in Rosebank Mall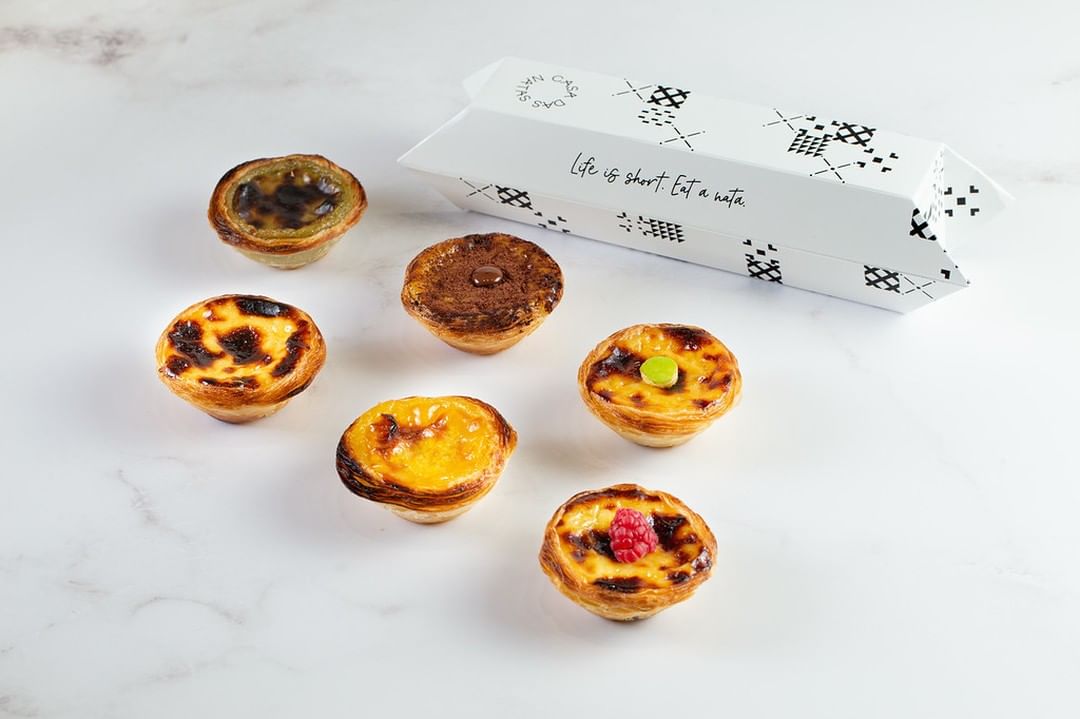 Casa de Natas launched a second location at Rosebank Mall in September 2022, following the success of its first outlet in the food court of Sandton City Mall. The pastéis de nata, a famous Portuguese pastry, served at Casa de Natas, are off the charts kind of good. The kiosk took over what was originally an information booth close to the Mall's main ground-floor entrance. These moreish tartlets are handmade and baked fresh daily using creamy egg custard cups that have been caramelized. 

On a trip to Rosebank, you might have missed Iris Garden Patisserie unless you closely follow social media. This is beacuse it is discretely tucked away, positioned across from the entrance to the Rosebank Art & Craft Market outside Rosebank Mall alongside the popular pedestrian promenade. We recommend the layered crepe cakes, fun latte art and milky bubble tea here. 
Top deck seating

Positioning itself as Rosebank's most upmarket mall, The Firs has at its centre a newly renovated piazza lined with restaurants. You'll notice the exciting renovation has resulted in an upgraded outdoor space and an elevated dining experience. Look out for live music and DJ sets on Sundays.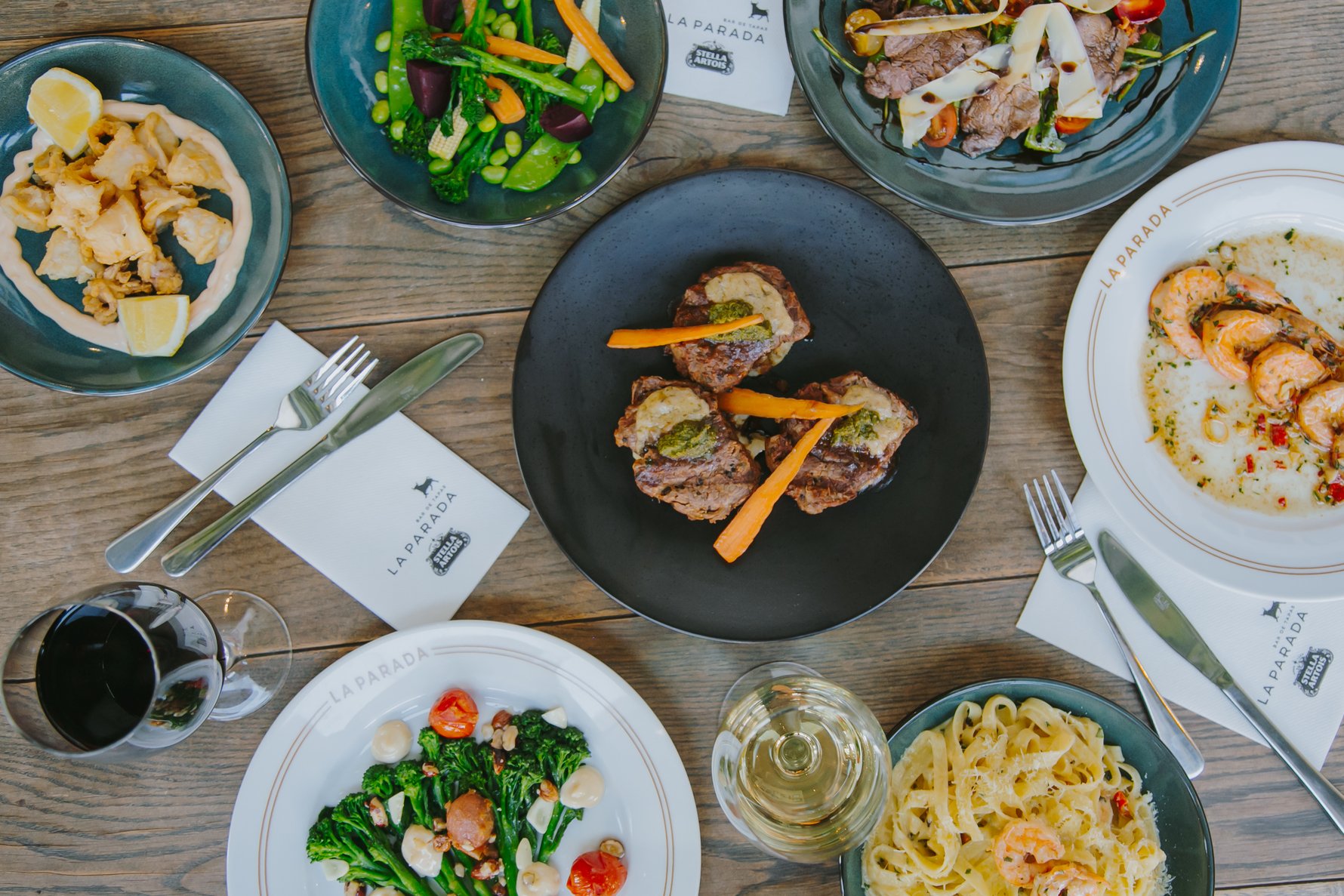 Sexy Spanish tapas bar, La Parada has joined The Firs courtyard. Serving small plates, a wide selection of drinks and delicious cocktails and offering live entertainment on the weekends — this Spanish-inspired cantina is the ideal venue for a night out. Book a table on on their website to avoid missing out. 
Outdoor seating: Piazza
Chunky Chau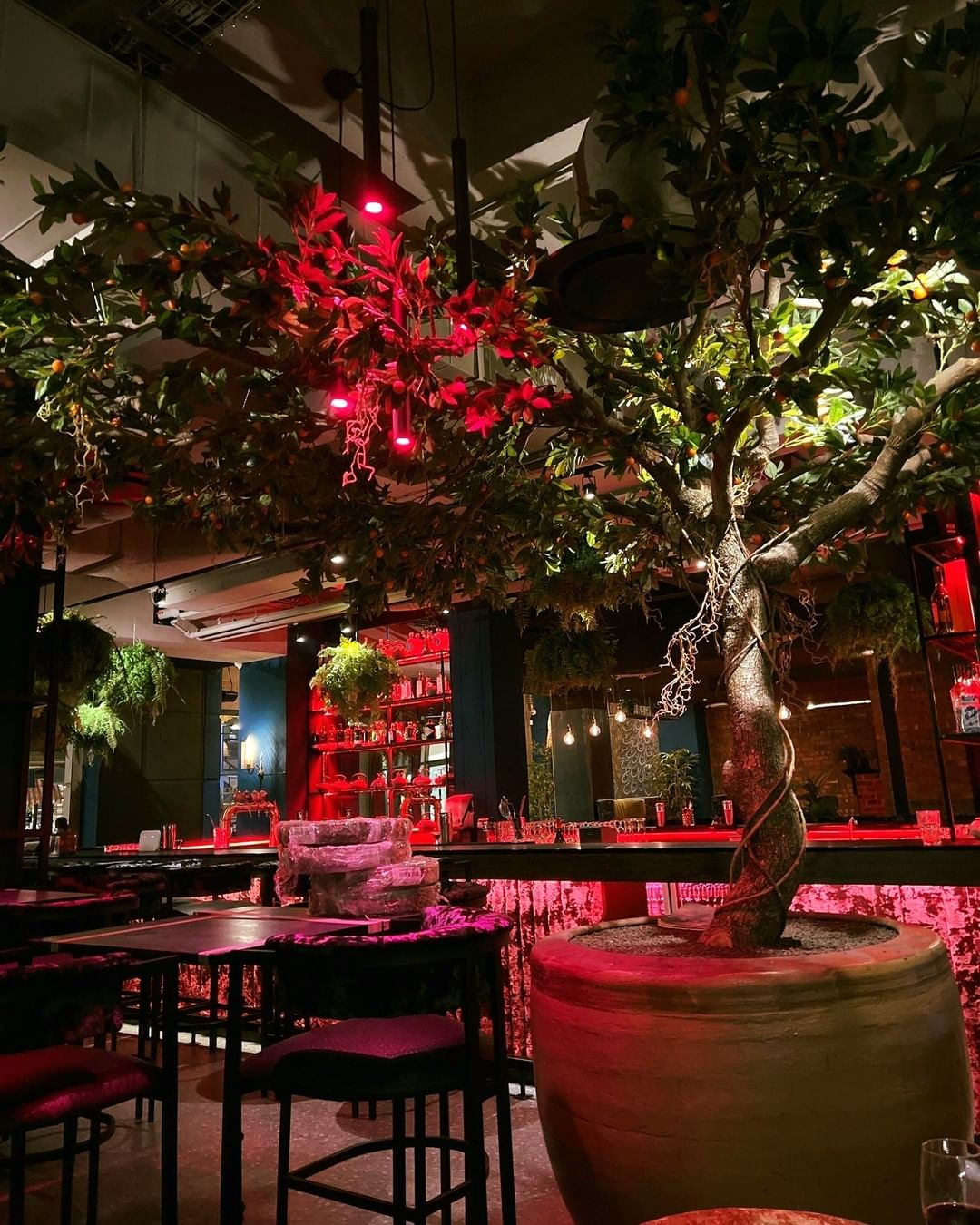 Chunky Chau is a Pan-Asian fusion restaurant and bar leaning on Chinese, Thai, Vietnamese, Korean, and Japanese influences. This is an easy-going rather than high-end cuisine option. Cheerful looking and with plenty of little tricks to make your dining experience fun, here you can choose from Japanese Yakitori chicken skewers, pickled Vietnamese crystal prawn rolls, Peking Duck with pancakes, classic Pad Thai and Singapore noodles, Korean BBQ pulled beef burger, as well as a selection of ornately-presented sushi that looks almost too Instagram-able to eat. Dine at the eclectic, sumptuously designed restaurant while sipping on a speciality tea-infused cocktail. 
Outdoor seating: Piazza
Doppio Zero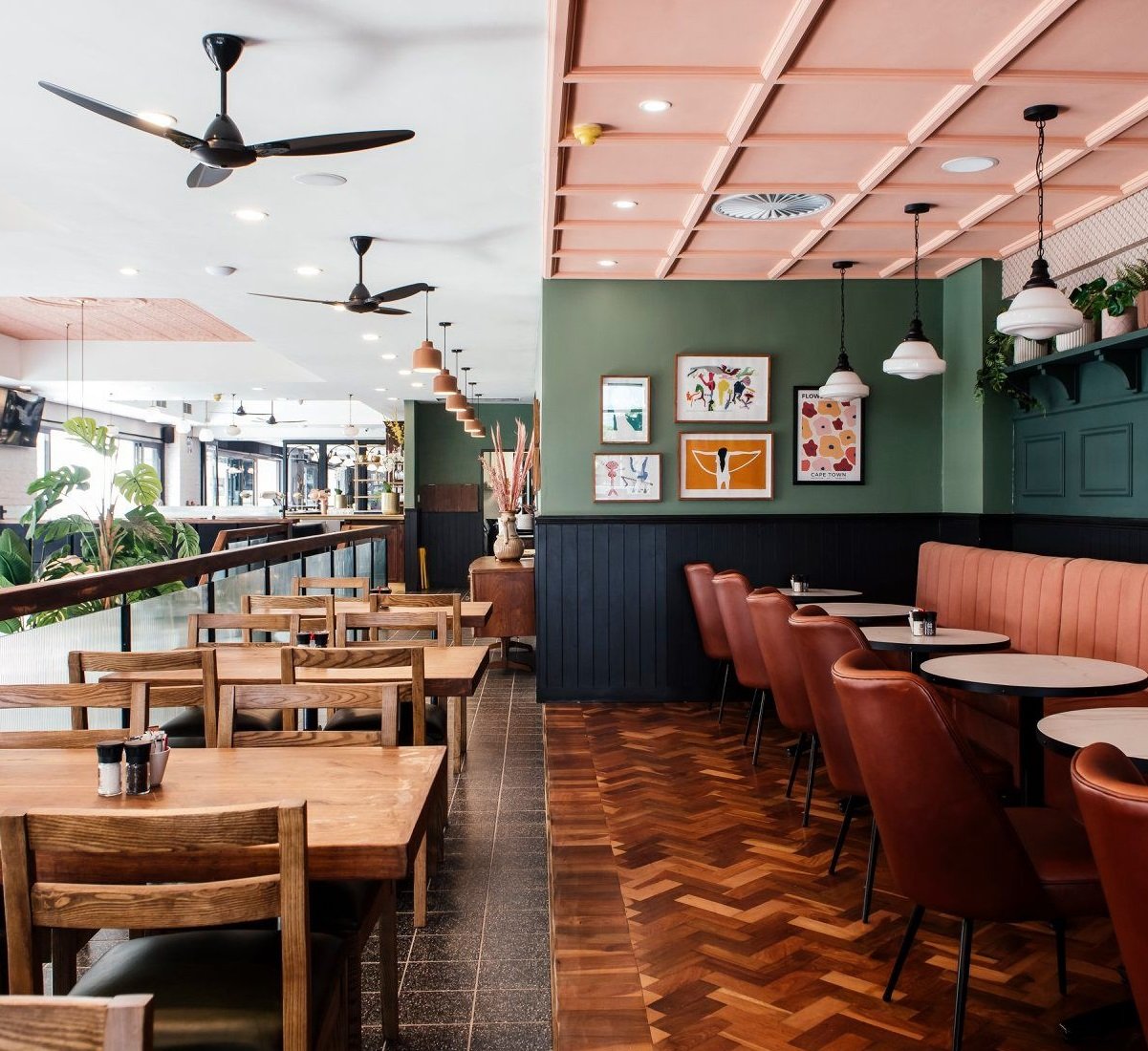 Part of the Italian bistro chain, this is our favourite Doppio Zero branch, for its always buzzing atmosphere and its super terrace on the piazza. In January 2021 the restaurant reopened after an extensive renovation which included a fresh new interior and the addition of a chocolate bar. Upstairs a Jazz Room offers lovers of music genre an opportunity to connect and enjoy live perfomances.
Outdoor seating: Piazza A casual yet sophisticated choice for seafood and sushi, The Fishmonger has been going for years and everything here works like clockwork. The service is friendly, the fish selection is always prime and there are even fresh oysters to start dinner. We like the prawns cooked Portuguese-style and the classic crispy battered hake and chips. We also recommend the selection of salads and sides. 
Outdoor seating: Piazza This New York-style grill house is an institution. Serving excellent spice-crusted fillet and saucy ribs amid a constant buzz accompanied by a selection of single malts and fabulous local wines, reservations for this celebrated spot are recommended, especially if you want to celebrate a special occassion in one of their atmospheric private dining rooms. Service is excellent and you'll be surrounded by impeccably turned-out waiters flawlessly darting around moodily-lit tables heaving platters piled high with luscious South African beef steaks.  The Keyes Art Mile complex on Keyes Avenue in lower Rosebank incorporates the two landmark art galleries Everard Read and Circa Gallery and the huge Trumpet building which is home to a variety of restaurants and bars as well as Studio Nxumalo and Banele Khoza's BKhz Gallery.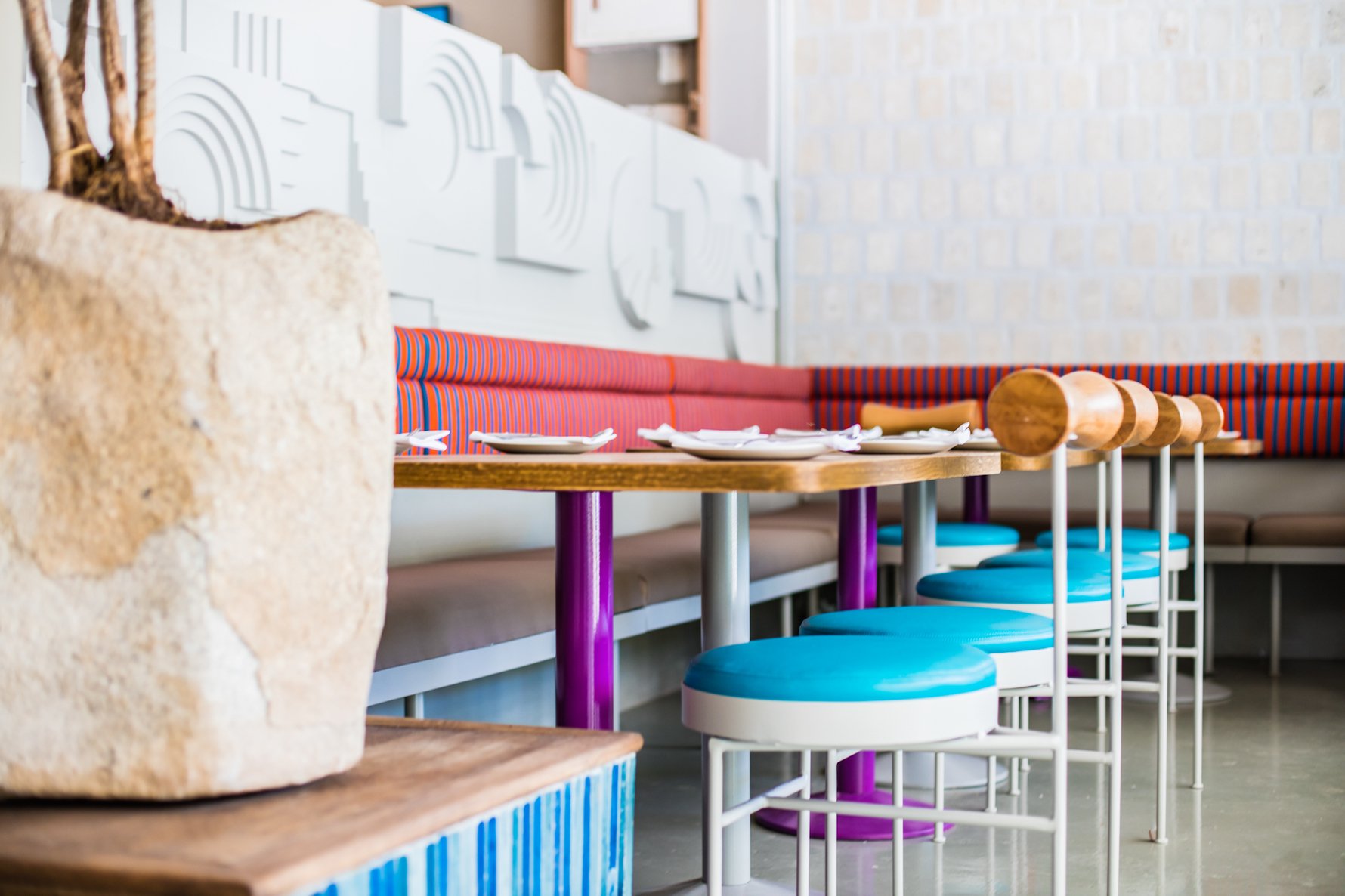 Join the sophisticated set at this sexy cocktail lounge, housed in what is, by day, part of the private mem­bers' club, Mesh. Savour your drink with a fabulous view of Joburg's tree-filled suburbs from the large terrace or continue your experience of art admiration by taking a look around the striking collection on display inside (and, yes those Pierneef paintings are the real thing). The DJ sets are slick and the bespoke furniture and interiors ooze contemporary luxury. On Wednesday nights book a table for a jazz and dinner experience. 
Outdoor seating: Balcony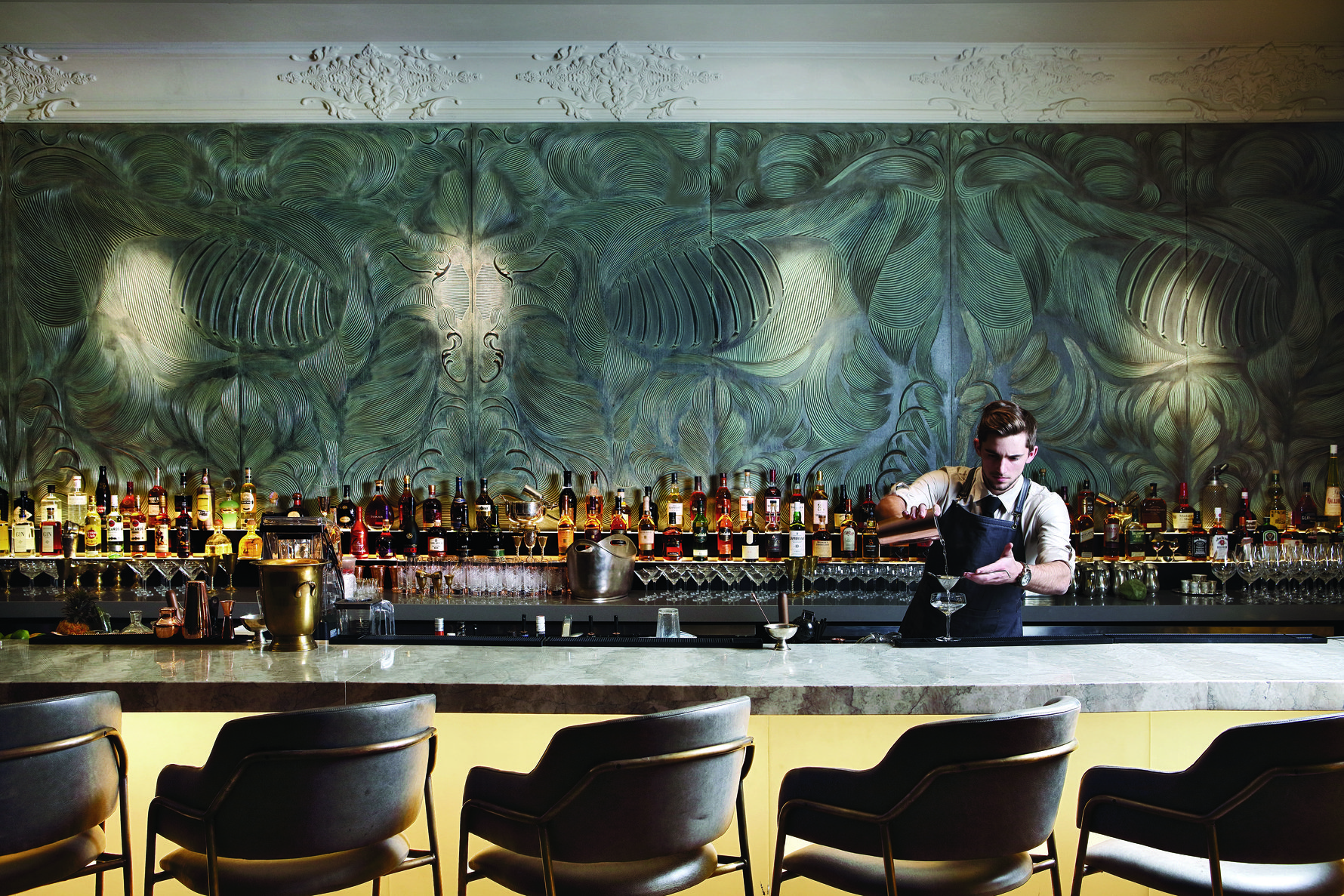 Star chef, David Higgs's rooftop grill restaurant, with its impressive artworks, a turquoise ceramic tiled wall and light wooden floors, gives the impression of being suspended in a cabin in the sky with its uninterrupted views over Joburg's western suburbs stretching for miles. There's an extensive and prominently displayed wine cellar and a pricey list of top-notch cocktails made with premium spirits making this an excellent venue for drink, an upmarket dinner, or both. The bar is a highlight. The heart of the restaurant is Higgs' live fire grill, with the spectacular flames cooking up everything from meats and seafood to freshly baked bread. 
Outdoor seating: Rooftop balcony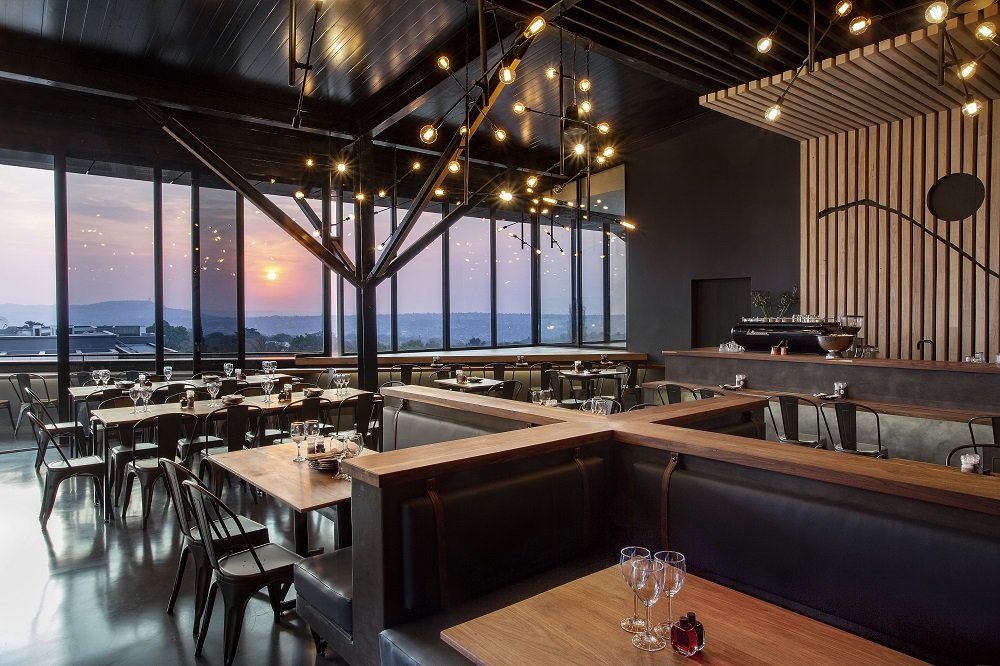 Follow an unmarked stairway up past Mesh Club inside the atrium of the landmark Trumpet building and eventually, you'll pop out at this casual, modern eatery with the most enticing rooftop terrace that is without a doubt one of Rosebank's most hidden dining hotspots. The menu specialises in bite-sized Asian street food like baos and dim sum and, while unlicensed, you are welcome to bring your own drinks.
Outdoor seating: Rooftop balcony For Joburgers it doesn't get much better than this – a 24-hour convenience store in a petrol station forecourt that serves pizza, delectable pastries, fresh coffee, great ice cream and one of the best breads you can find in this town – the Marble foccacia. People come here at all hours of the day and night to sit and enjoy the company of friends, a romantic date ot just hang out solo. A winner!
OXFORD PARKS
Ethos
This chic contemporary restaurant in Rosebank's new Oxford Parks development offers Greek-influenced Mediterranean cuisine with a menu co-created in partnership with top chef Luke Dale Roberts. The interiors are a soothing mix of cream and white shades, natural blonde wood, marble, and ceramics, all beautifully lit and spilling out onto a wide pedestrianised walkway. For appetisers there are oysters, and when it comes to the extensive wine list, the sky's the limit with an enviable range of very exclusive varieties and vintages alongside more entry range wines by the glass.
Outside seating: Large terrace on pedestrianised walkway.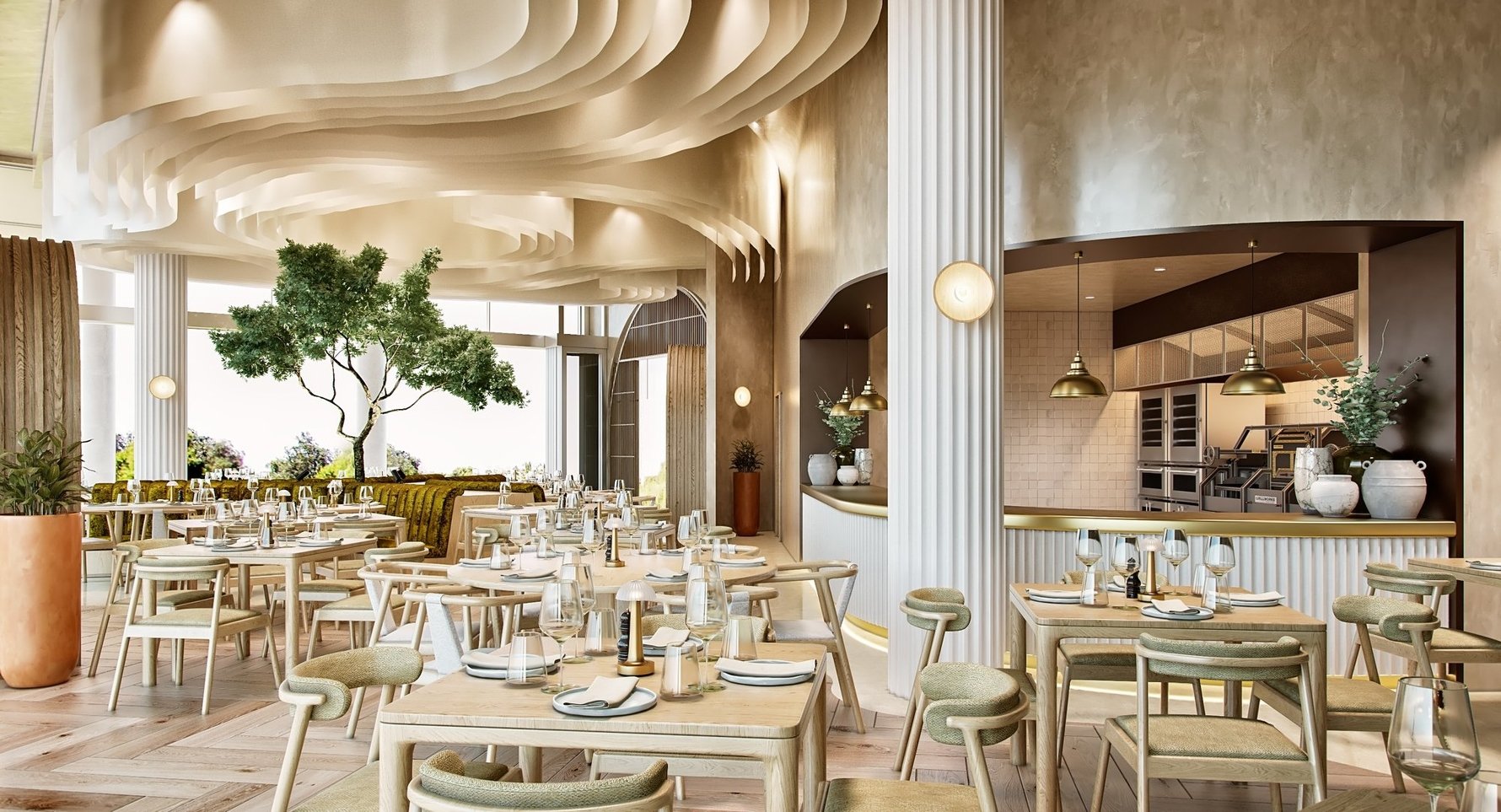 The opening of any Luke Dale Roberts restaurant is an occasion, and the announcement in the winter of 2021 that Cape Town's most awarded chef was moving his The Shortmarket Club to Joburg created a stir. Luke Dale Roberts' first permanent restaurant in Joburg, The Shortmarket Club, is comparatively less formal than the Cape Town original but no less indulgent. Fine dining small plates and an Asian-influenced menu, with some decadent seafood platters and fantastic cocktails, are a hallmark. When it comes to the decor, the impressive garden wall features earn The Shortmarket Club plenty of style points.
Outdoor seating: Terrace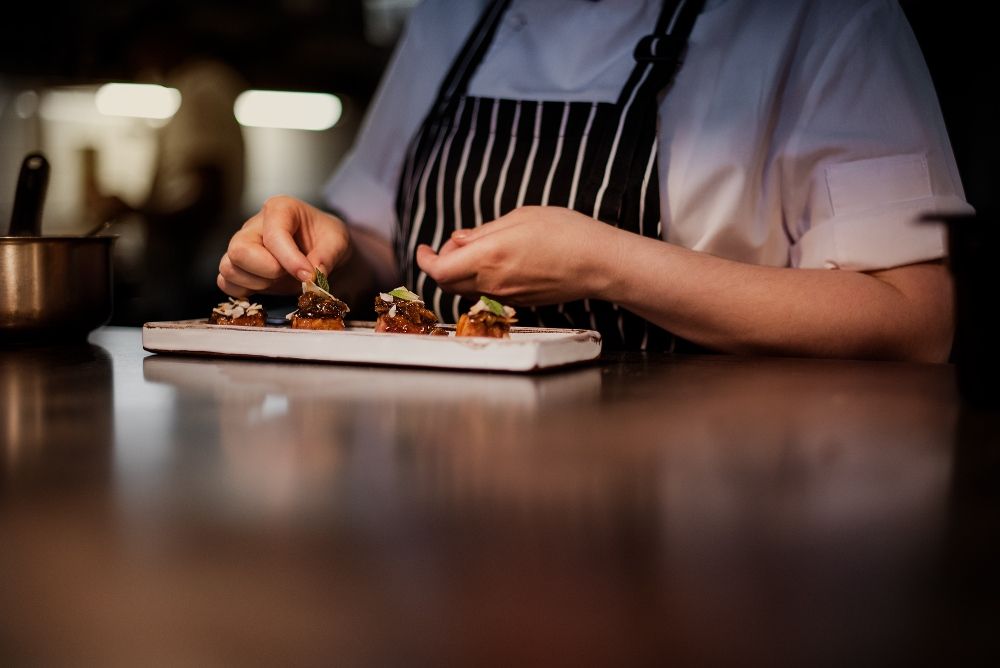 Opened in March 2022, this fine dining restaurant is a Joburg 'reincarnation' of the famous Cape Town restaurant that was a regular feature on the 50 Best Restaurants list. Bookings are essential for the decadent multi-course tasting dinners that proceed over many hours. Alternatively there is also the option to mix and match from the ultra-luxurious tapas menu (note Sundays the restaurant serves a tapas menu only). The South African wine pairings are not to be missed with the restaurant boasting an outstanding cellar and one of the best Sommeliers in the country.
Outdoor seating: Small terrace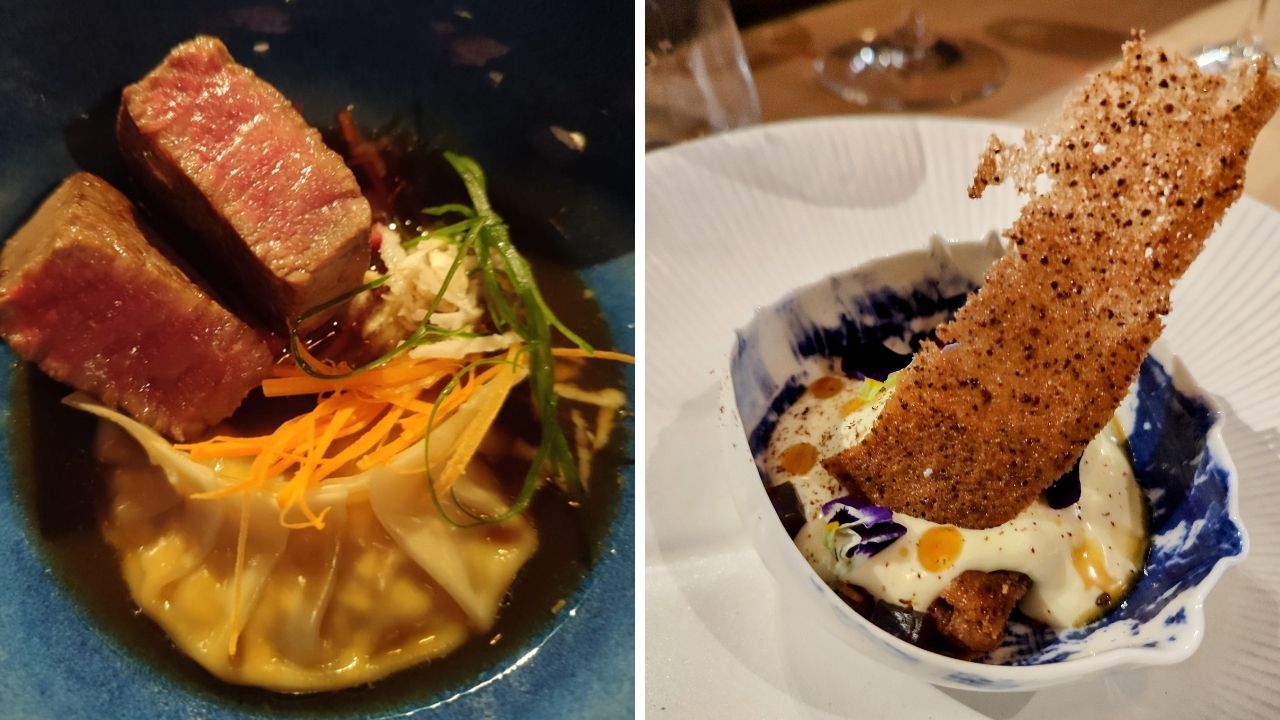 This gilded lounge, located in Oxford Parks, is a dedicated wine bar showcasing Cape Town-based Quoin Rock's fine wines. On offer is a small wine selection including Quoin Rock's highly-rated Black Series MCC. The menu features thoughtfully prepared small plates, like fried chicken goujons and wet-aged beef tataki to accompany but not overshadow the wine. 
Outdoor seating: Terrace

Opened in August 2021, the Radisson RED Rosebank hotel is the second Radisson RED property to launch in Africa (with the first being at Cape Town's V&A Waterfront). The brand is known for its cool and creative aesthetic designed to appeal to young and outgoing travellers with a rooftop bar remaining a significant feature. This rooftop bar is the kind of spot that you will find hard to leave. Saturday afternoons are all about good tunes and cocktails as you nestle into comfy seating at the poolside and watch the sun sink over the suburbs. You can see the great tree expanse of Joburg, your view uninterrupted and stretching all the way to Northcliff ridge. It's quite exceptional.   
Outdoor seating: Rooftop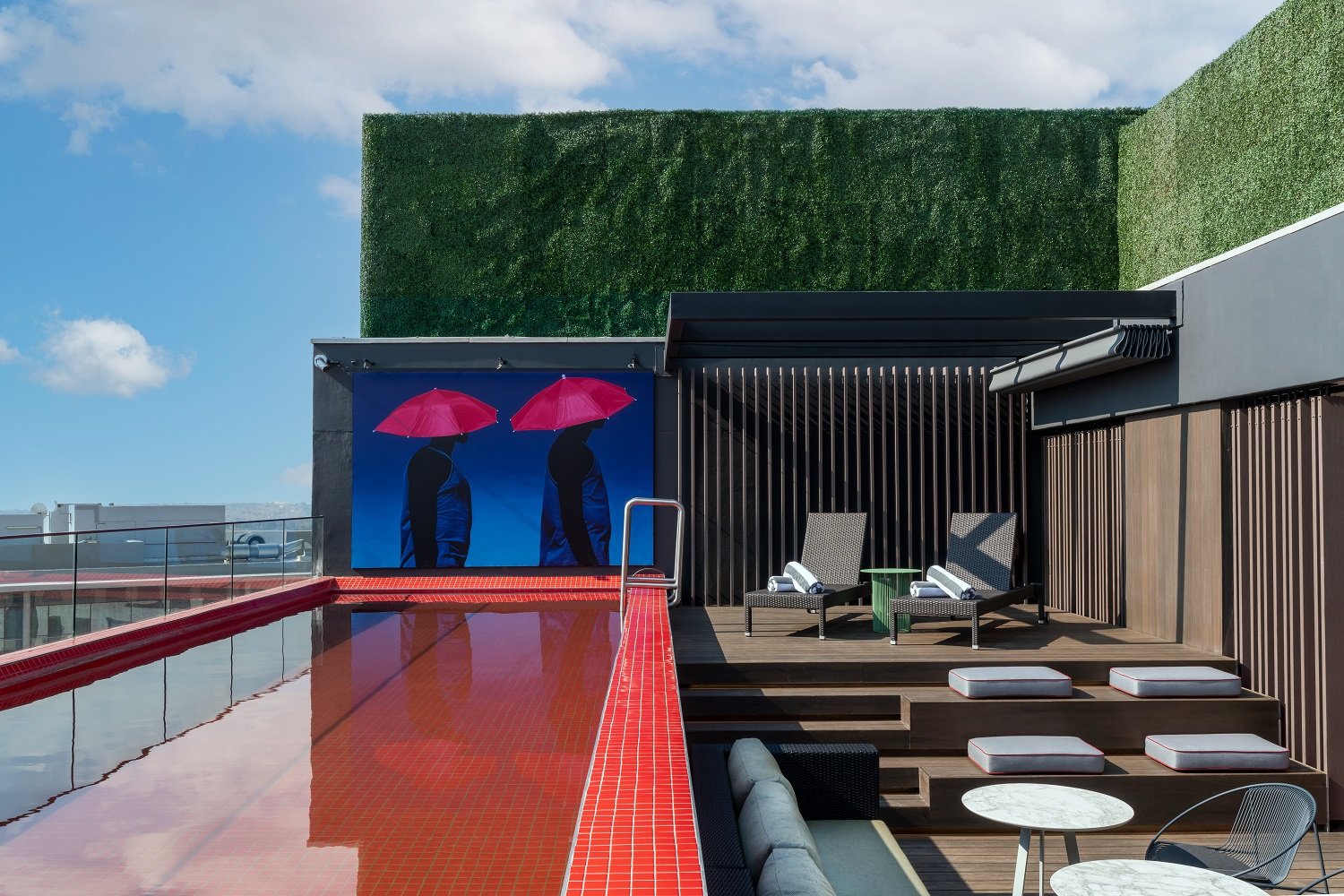 ALSO IN THE NEIGHBOURHOOD
Tucked into Clico Hotel (located one block up Jellicoe Avenue from Keyes Art Mile) is Clico restaurant, a fine dining destination that boasts some of the most peaceful surroundings in this often busy neighbourhood. The restaurant's setting is a chic double-volume glass structure that looks out onto a lush courtyard garden, making it an intimate dinner venue with low lighting, or a gloriously lit breakfast spot. You'll find flavoursome dishes using seasonal, locally sourced and organic ingredients, an outstanding boutique wine menu and charming service. 
Outdoor seating: Garden courtyard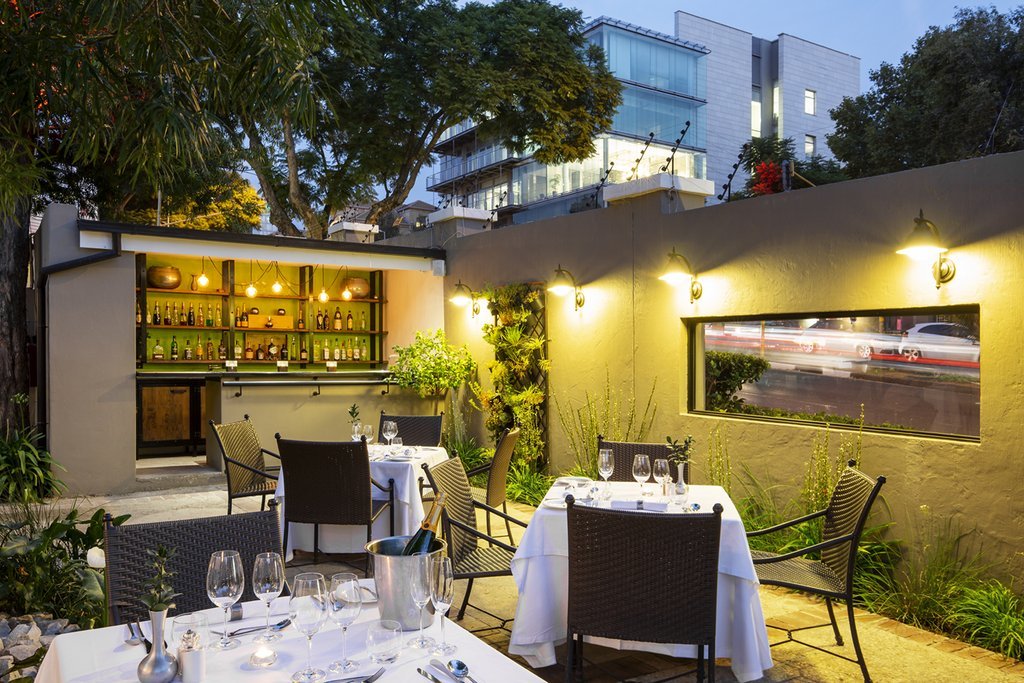 Soul Souvlaki
Dino Vlachos's Soul Souvlaki chain of neighbourhood Greek souvlaki stops has successfully launched on street corners across the northern suburbs including in Parktown North, Richmond, Craighall Park, Rosebank and Sandton Central, although this Rosebank branch still stands as one of our favourites. For one thing it has one of the finest locations - a repurposed shipping container (with a rooftop deck) that opens onto a courtyard shaded by one of Rosebank's grand oak trees (find it at the corner of Bath and Baker Street, opposite Brik). Lamb, bifteki (spiced minced beef patties) or chicken souvlaki served with tzatziki, fresh tomatoes, red onion and rocket and wrapped up snugly in a freshly baked pita bread is still the star of the show, although you can also mix and match to create your own meze platter.
Outdoor seating: Garden courtyard and rooftop