Each week we round up the latest concerts, markets, parties, tours and other exciting happenings so you don't miss them! For a full guide to what's on in Joburg, explore our events calendar here and subscribe to our newsletter published every Thursday morning.

Here's our pick of events to put on your calendar.
The purple reign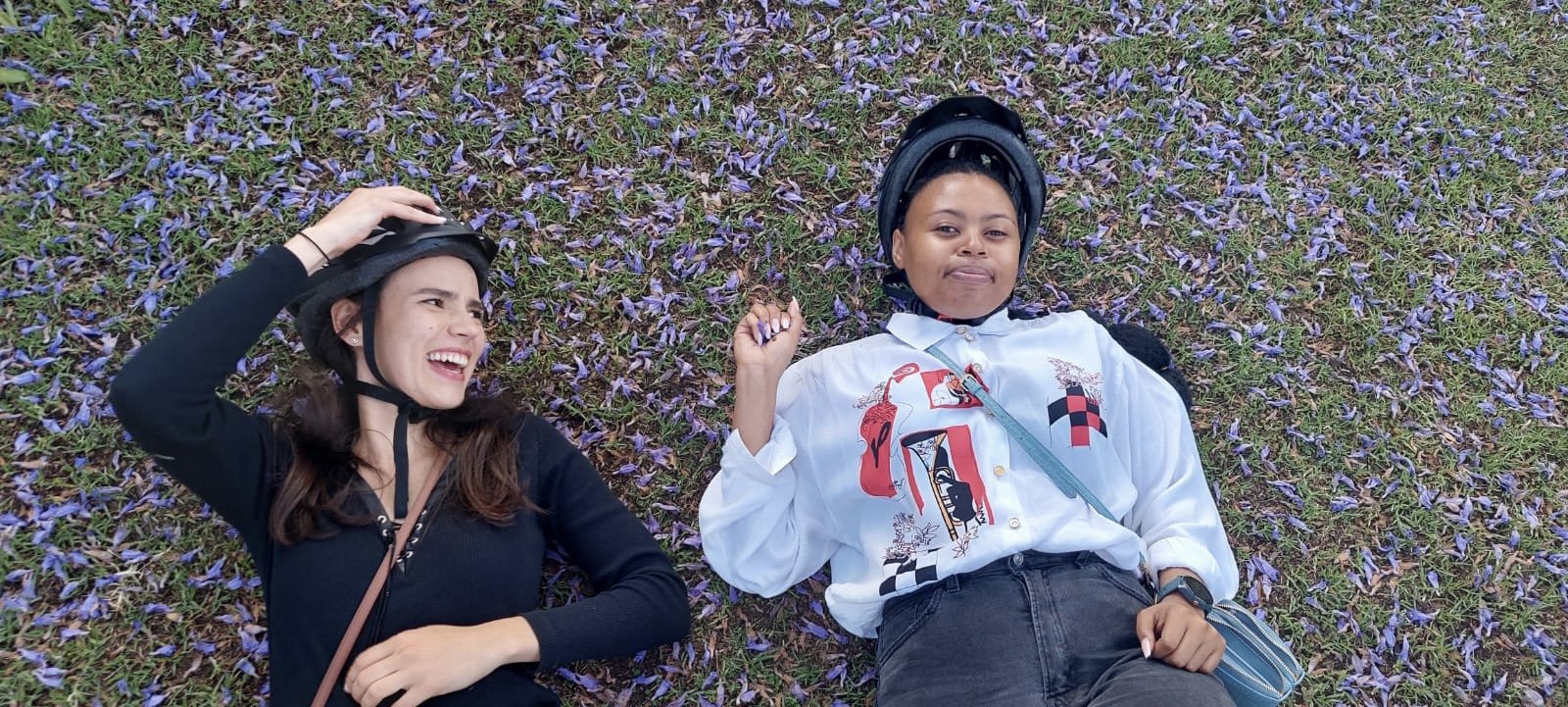 Our annual jacaranda photo competition is open for entries until Nov 14, and this weekend we still have jacaranda-themed experiences and events on offer. Read more about our competition here, and hurry up and book your tickets (these are limited) for our #jacarandainyourpocket2022 #yourjourneystartswithgautrain programme.

Sat Nov 5 – Join Kennedy Tembo of MicroAdventure Tours for a unique jacaranda-themed cycling tour of the pretty Parks suburbs.
Sat Nov 5 – Join Joburg-based documentary and commercial photographer Andile Bhala, (@AndileBhala), Saturday afternoon for a jacaranda-spotting walk around Rosebank. (SOLD OUT)
At the Market
Sat, Nov 5 – Take the little ones to join the kid's programme at The Playground. You'll also find some exciting new traders this week, among them Kanda Kimono and a new poke bowl stand. 
Sat, Nov 5 and Sun, Nov 6 – Take the family along to Fourways Farmers Market in Modderfontein. There's something for everyone, so check out the best times to go.
Sun, Nov 6 – End the week off with First Sundays at Victoria Yards
Have a read
Sat, Nov 5 – Shop for a wide variety of books at the Rand club Book Faire and Vintage & Artisanal Market
 
Enjoy some comedy
Until Sat Nov, 12 – Stand-up comedian Nik Rabinowitz takes to the Theatre on the Square stage for his exciting and almost sold-out show UNMUTED
Learn to cook
Thu, Nov 3 and Wed, Nov 16 – Pasta is on the menu at Amiamo la Pasta at Vitality HealthyFood Studio
Thu, Nov 10 – Book your spot for a healthy feast at Vitality HealthyFood Studio's Healthy Me Dietitian Edition cooking course. 
In the evening 
Thu, Nov 3 – Mingle at  First Thursdays at 44 Stanley, with art, music, cocktails and late-night shopping. This week is a special edition with even more stores joining in. 
Vintage, Antiques and Collectables
Sat, Nov 5 and Sun, Nov 6 – Spend a Saturday at Brooklyn Mall for Brooklyn's Antique Fair, or the Nelson Mandela Antique Fair on Sunday. So much to see. 
Music you will love
Thu, Nov 3 19:00 – Head to Mix Cocktail Bar for V is for Vinyl every Thursday
Sat, Nov 5 –  Jazz music lovers assemble at the Business Premium Jazz festival at Carnival City
Sip some wine
Wed, Nov 9 – Thu, Nov 24 – Up your skills and book for WSET Wine courses at Mesh Club 
A head's up for later this month – don't miss...
Thu, Nov 17 –  Get your tickets for a gin and chocolate tasting 
Fri, Nov 25 –  Save the date for the Joy of Jazz  African Jazz Experience
Fri, Nov 25 – Sat, Dec 24 – Joburg Zoo Festival of Lights makes a comeback
Fri, Dec 2 –  Sat, Dec 24 – Book your tickets for Janice Honeyman's Adventures in Pantoland