The best way to get to know Joburg is to hang out with an insider. In our Ask a Local series we chat to some of our favourite Joburg city people to get the lowdown on what makes Joburg unique. This week independent bookshop owner GRIFFIN SHEA shares his Joburg with us.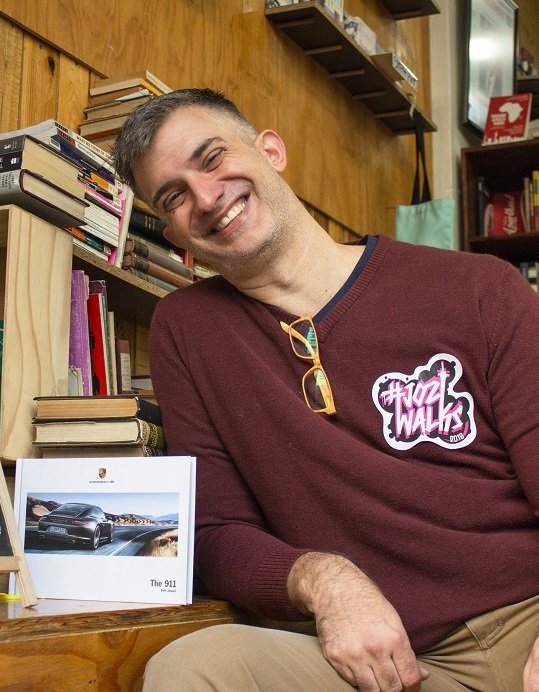 American journalist-turned bookshop owner Griffin Shea is the owner of Bridge Books (launched 2016), an independent downtown bookshop that focuses on selling new and used books by local authors, based around the corner from the historic Rand Club.

Passionate about getting books to more readers, through his bookshop Bridge Books and through his work in helping establish downtown Joburg's new Literary District, Griffin is constantly dreaming up new ways of helping Joburg's literary culture to continue to thrive.

Keep your eye on the Bridge Books Facebook page for all the latest on book launches, kids reading clubs and poetry readings happening at Bridge Books and to book for one of Griffin's excellent monthly Underground Booksellers walking tours that explore the City Centre's rich literary culture.


Why Joburg?
For most of my life, I worked for the French news agency AFP, and they brought me to Joburg in 2008. When it was time to move to a new posting, my partner and I had already fallen in love with the city. We decided to stay. There are not many places in the world where you can watch the city change before your eyes from year to year. Joburg has so much opportunity, and tons of creativity to use those opportunities well.

Home is....
New Iberia, Louisiana, where most of my family still lives. My parents live in the house that I grew up in, on the Bayou Teche.

Most unexpected thing about Joburg?
People are always surprised to hear this but Joburg is a phenomenal book city. There are twelve other booksellers just on the two blocks around Bridge Books. An arts consultancy in London compiles the World Cities Cultural Report every five years, and when Joburg participated in 2012, they found 1,020 bookshops. That was more than Berlin, or London, or New York, or Istanbul. It's just that most of our shops sell used books (in the most unexpected ways) and other cities tend to sell more new books.

Favourite suburb?
I love Marshalltown in the City Centre. I love the old buildings, and the ways they're being revived with new purposes.

Favourite restaurtant or cafe?
This is hard to say, we eat so well in Joburg! Salvation Cafe at 44 Stanley, where the service and food are always reliable. They also have my favorite burger in the city. Bonus: you can go to Chocoloza for dessert. Heaven.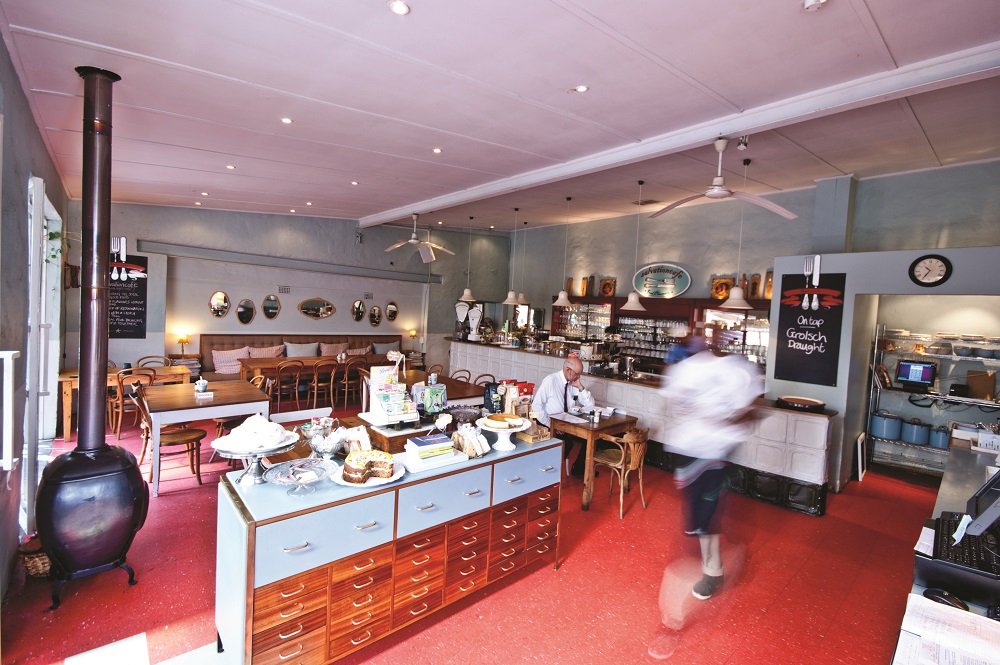 The most memorable meal you have eaten in Joburg?
The Yeoville Dinner Club, hosted by Sanza Sandile, who prepares pan-African delights and serves them with charm. I'm hoping these are the seeds for giving African cuisine a contemporary makeover that takes over the world like Thai food has. You can see that starting in the newer cookbooks, where chefs are becoming more willing to experiment.

Where would you recommend for a first date in Joburg?
Go for a concert at Walter Sisulu Botanical Gardens. The waterfall is beautiful, and the eagles might be flying over the cliff to their nest. There's also lots of nice little shady spaces for an intimate moment... or to hide if the date goes poorly.

Favourite bar or afterwork hangout?
The Craighall Sports Club. My older son can play soccer and the little ones can jump on the bouncy castle while the adults have a pizza and a drink.

Favourite place to relax?
Delta Park. It's walking distance from my house, and it's so soothing by the spruit (river). The people-watching is top-notch - dog walkers, park runners, worshippers... all kinds of people sharing the space. Delta Cafe has good coffee, and I get to visit our cat Ninja, who decided that living in an actual barn is better than living in my home. She ran off last year and took up residence by the stable.

Favourite shop?
Art Africa in Parkview. They find treasures from across the continent, and I would bring them all home with me if I could. This is my first stop for gift-giving.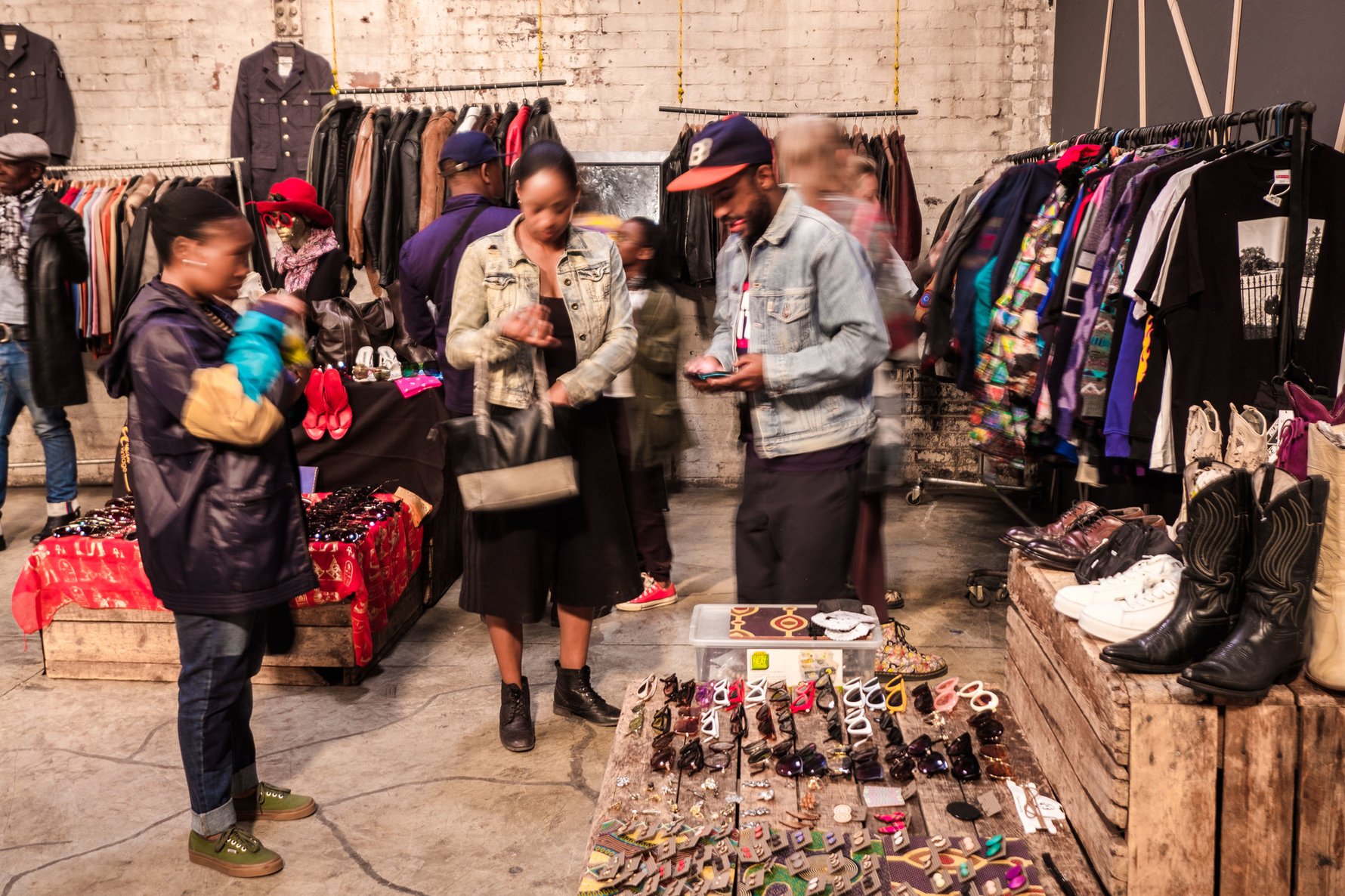 Three things visitors should experience before leaving Joburg?
Constitution Hill - the history comes in small enough bites that you can actually remember it, and I love the way that art and architecture redefine the past in positive ways. Maboneng on a Sunday, when Arts on Main is buzzing and the neighborhood feels warm and alive and The Wilds. The Wilds is a beautiful place to spend a day and a wonderful way to experience the city's sense of community. The volunteer-guided walks teach you so much about local plants, and there's really unique views of the city.

If I could own any Joburg building....
I'd buy the old Rissik Street Post Office. The restoration work is making the building the landmark that it should be. But I'd want it to come with a nice endowment so Play Africa can turn it into a children's museum that opens onto Oppenheimer Park, and Bridge Books can use part of the building as a hub for the new Literary District we're working on with the Johannesburg Development Agency (JDA).

The most underrated Joburg sight?
Johannesburg City Library. I brought someone there with his daughter a while back, and she said, "I never knew we had a library like in the movies." City Library is usually pretty full with students, but the general public doesn't seem to know what a great job they did with the restoration work. The library has more than one million books in its collection, great children's and young adult sections, art, and interesting programming.

Favourite Joburg person?
Herbert Isaac Ezra Dhlomo. Like many of us, he wasn't from here, but he made a mark. He was a prominent writer who got the Carnegie Foundation to upgrade the library at the Bantu Men's Social Centre at 1 Eloff Street in the 1930s. That space nurtured a generation of writers, and provided performance space for actors and musicians at a time when black creatives didn't have many options in the city.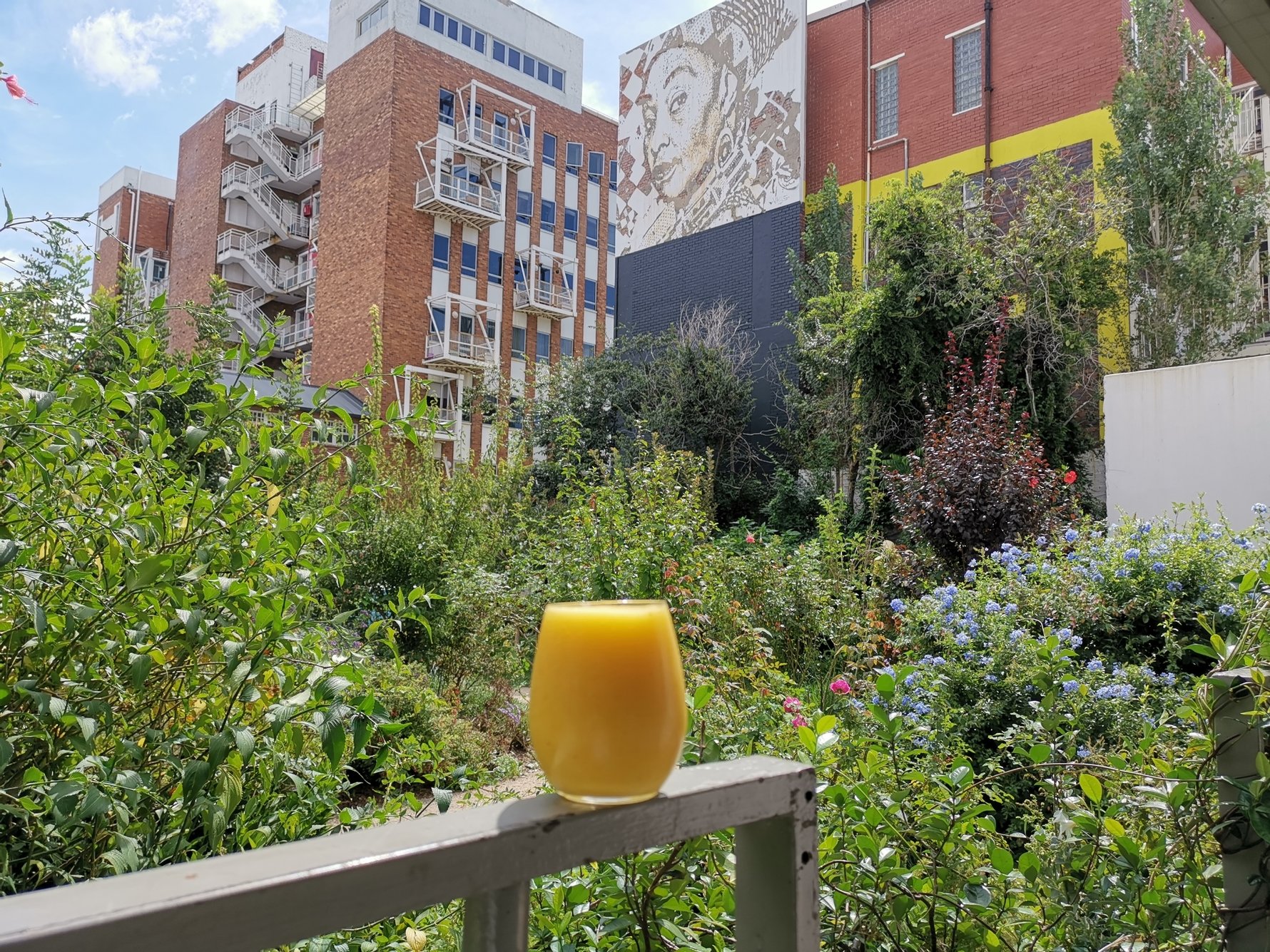 How would you spend your perfect day in Joburg?
I'd head down to Braamfontein and get my caffeine fix at Father Coffee. Then I'd window shop to see what's going on in the neighborhood, see what's on at WAM, and have lunch at Love Food Kitchen. Then I'd go over to The Cosmopolitan in Maboneng, because I truly love talking with the customers at Bridge Books, and there we can sit in the garden, have tea from Yswara upstairs or coffee from Home of the Bean. For dinner I'd head back to Rosebank for a sundowner and dinner at Marble.

Tell us about something that is happening in Joburg right now which you think everybody should know about...
The Literary District! Bridge Books is working with the JDA, the City Library, James Findlay Collectibles and lots of other bookish people to create a LitDistrict running from Library Garden to Joubert Street, and down to Commissioner Street. The city is looking at ways to build Street Libraries with free books, and to upgrade the carts for street vendors.

We're coordinating with everyone in the neighborhood to improve security, rubbish collection, and signage, so everyone can explore that part of the city. We're also creating a common platform to promote bookish events in the CBD, and generally show off what a smart and interesting place we live in. If anyone wants to get involved, please get in touch!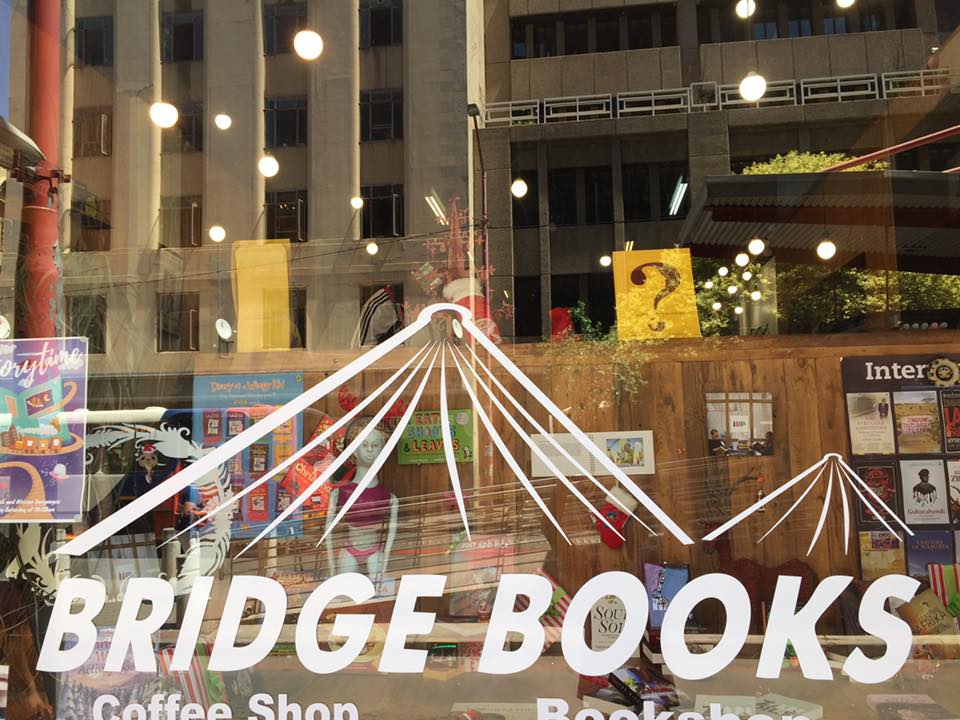 What makes someone a Joburger? 
There's a certain shared attitude about problem-solving, creative solutions and taking challenges in stride. Also there's the shared annual surprise where May rolls around and we all gasp, "Oh my God, it's cold! Why is it cold?!"

Best things about Joburg:
The sense of possibility, that you can create something that's more than the sum of its parts.

Worst things about Joburg:
Our tendency towards self-flagellation. Sometimes we want so badly to make everything better, we beat ourselves up too much and don't fully appreciate how much has already been done and how much is happening right now.

Number one tip for a first-time visitor to Joburg?
If someone tells you a horror story about Johannesburg, ask them when was the last time they visited. The city is changing every day. If they haven't visited recently, then they have no idea what's going on now.

If you didn't live in Joburg where would you like to live?
New Orleans. I'd like to be closer to home. And to keep eating well every day.
              
Joburg in three words: Smart, creative and friendly.