Located in what remains of the sleepy village of Mogiła that Nowa Huta was plunked down upon, the ancient Cistercian Monastery, with its two adjoining churches, was the closest place of worship to Plac Centralny until Arka Pana Church was finally consecrated in 1977. The vast and splendid Holy Cross Basilica and the adjoining Cistercian cloister, which date way, way back to 1266, are recognised as among the most important religious buildings in Małopolska. During the Renaissance the monastery was well known for its master painters and the huge interior of Holy Cross Basilica, as well as the monastery library, feature many fine works from the period. Most importantly, Holy Cross Basilica also stores the famous Cross of Mogiła - the source of many miraculous legends. Said to have been discovered when a blacksmith's son jumped into the Wisła River to save what he thought to be a drowning man floating downstream, the cross was brought to the monastery and quickly began building a reputation for miracles before cementing them when it was the only part of the church's furnishings not destroyed by the fire of 1447, despite being made of wood. Christ's hair and loincloth were burned however, and ever since that time he has donned a wrap of true fabric and a wig of real human hair. Weird.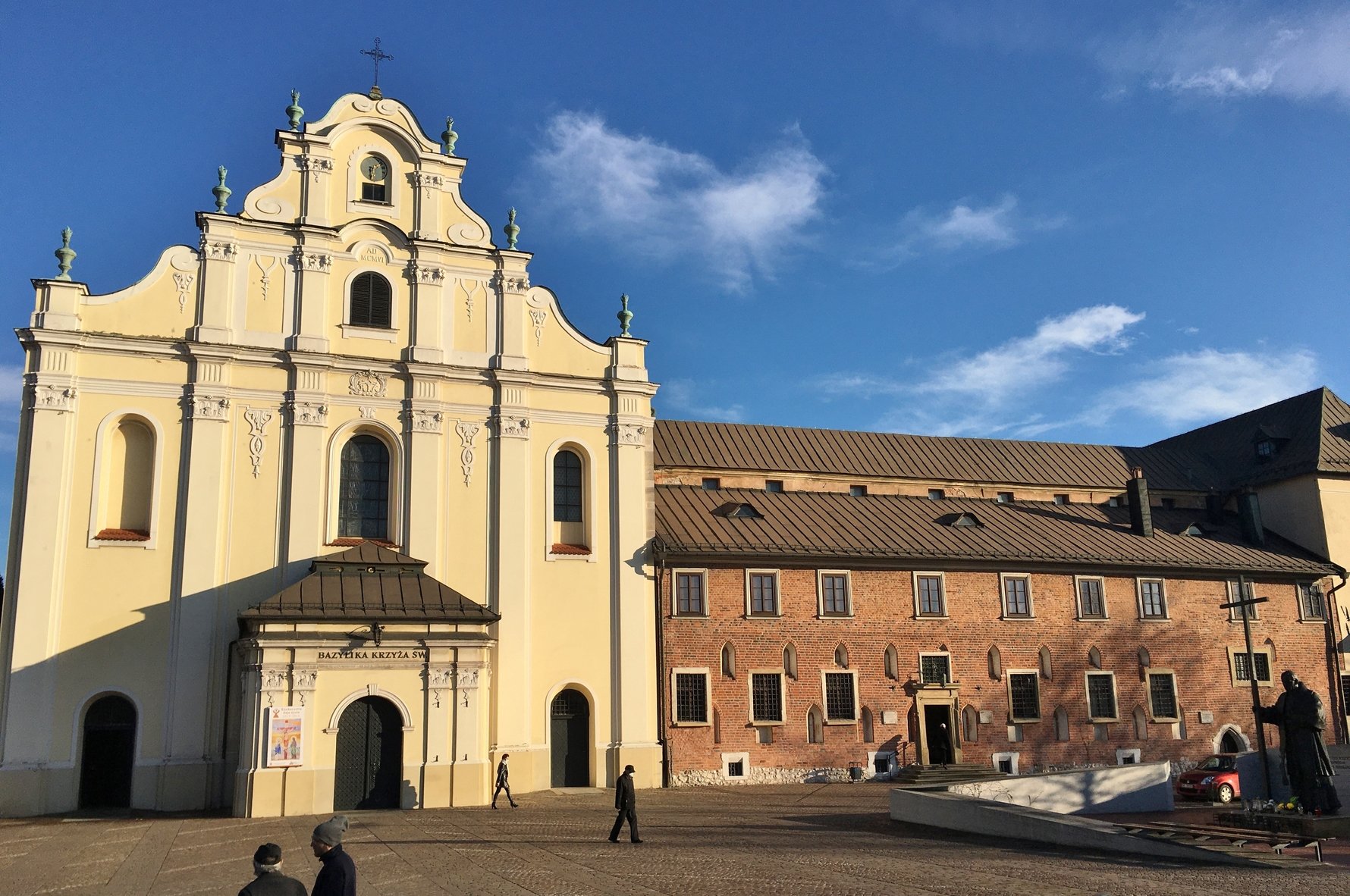 On a less fantastic note, the area in front of the Basilica hosts several monuments, including an obligatory (and so far non-miraculous) statue of John Paul II. Take a close look at the Altar of National Remembrance ('Oltarz Pamięci Narodowej') and you'll see an interesting plaque in English that thanks Abbot Robert Kuchar for sheltering a young Jewish boy in the monastery during World War II and essentially saving his life. That boy survived the war, emigrated to America, and his gesture of gratitude here is truly touching.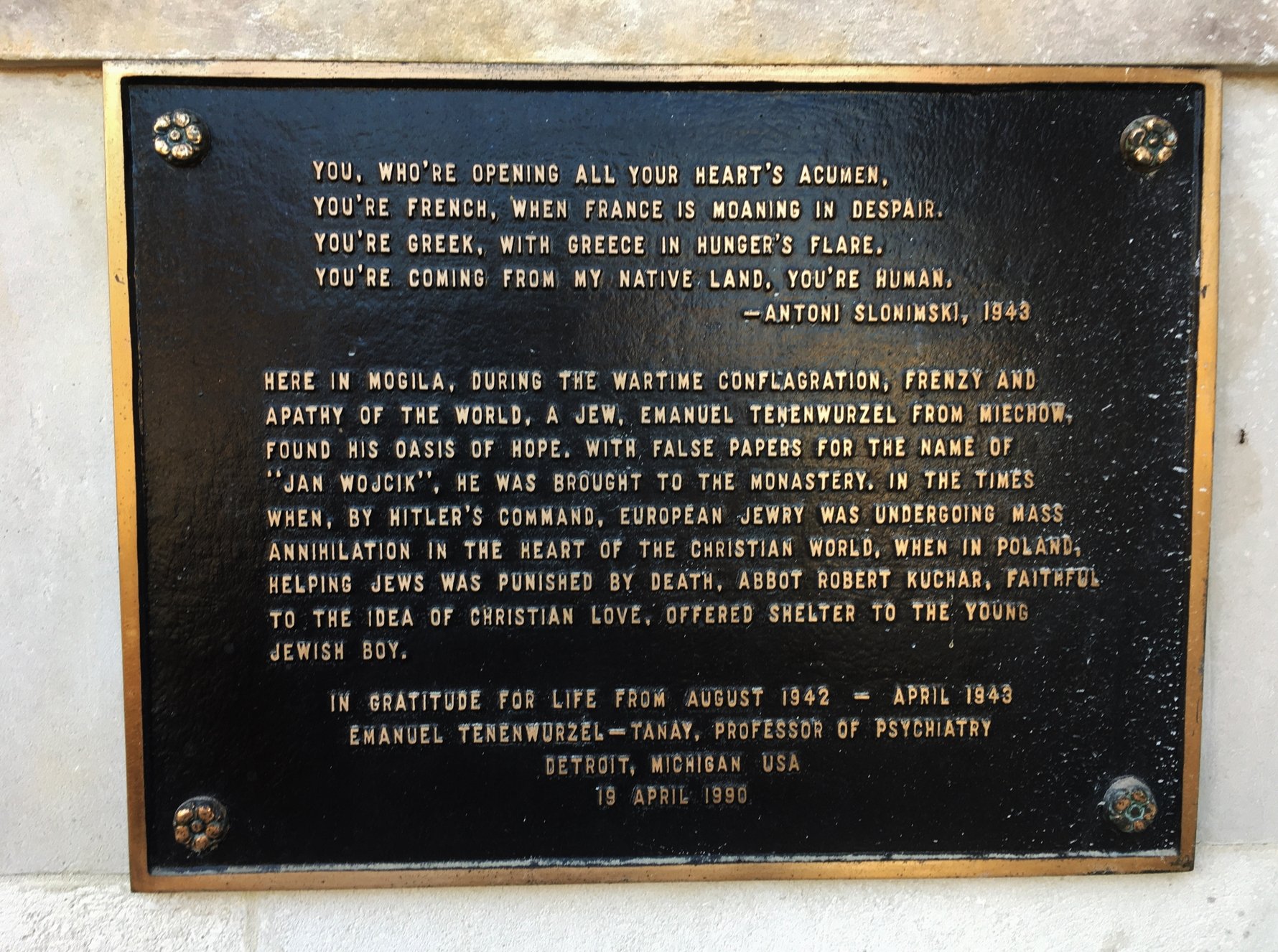 Visiting the Cistercian Monastery
Guided tours for groups and individuals are possible by prior arrangement. For individuals, much of the monastery is generally open to the public during the daylight hours, including the chapel of the famous Lord Jesus Mogilski, the Holy Cross Basilica, the monastery cloisters, the chapter house, the former calefactory, and the monastery garden. Also don't miss the wooden Church of St. Bartholomew directly across the street. For a virtual tour of the Basilica, click here.
Getting to the Cistercian Monastery in Mogiła
The monastery is easily accessed from Plac Centralny via tram 70; get off at the 'Klasztorna' stop and it's a short walk south. Alternatively, ride your bike there from the centre, by following the route outlined in our Cycling in Kraków feature.