A City for Cyclists
When it comes to the great European cities for cycling, those that spring to mind might be Copenhagen, Berlin, Amsterdam, Antwerp…. However, Kraków - southern Poland's cultural and artistic hub - has been working hard to get itself onto that list, making enormous headway in terms of cycling infrastructure (upwards of 240km of cycling paths finished) and facilities in recent years. As cycling culture in Kraków has grown exponentially, there has been a sea-change in the attitudes of motorists and the general public towards the cycling community: more awareness, patience, respect. The pandemic has also played a role, as cycling has been an important way for people to safely get some needed exercise in the open-air. With urban gridlock, vehicular parking costs and public transport ticket prices all on the rise, more and more people are sensibly swapping the frustration of the car seat for the freedom and fresh air of the saddle.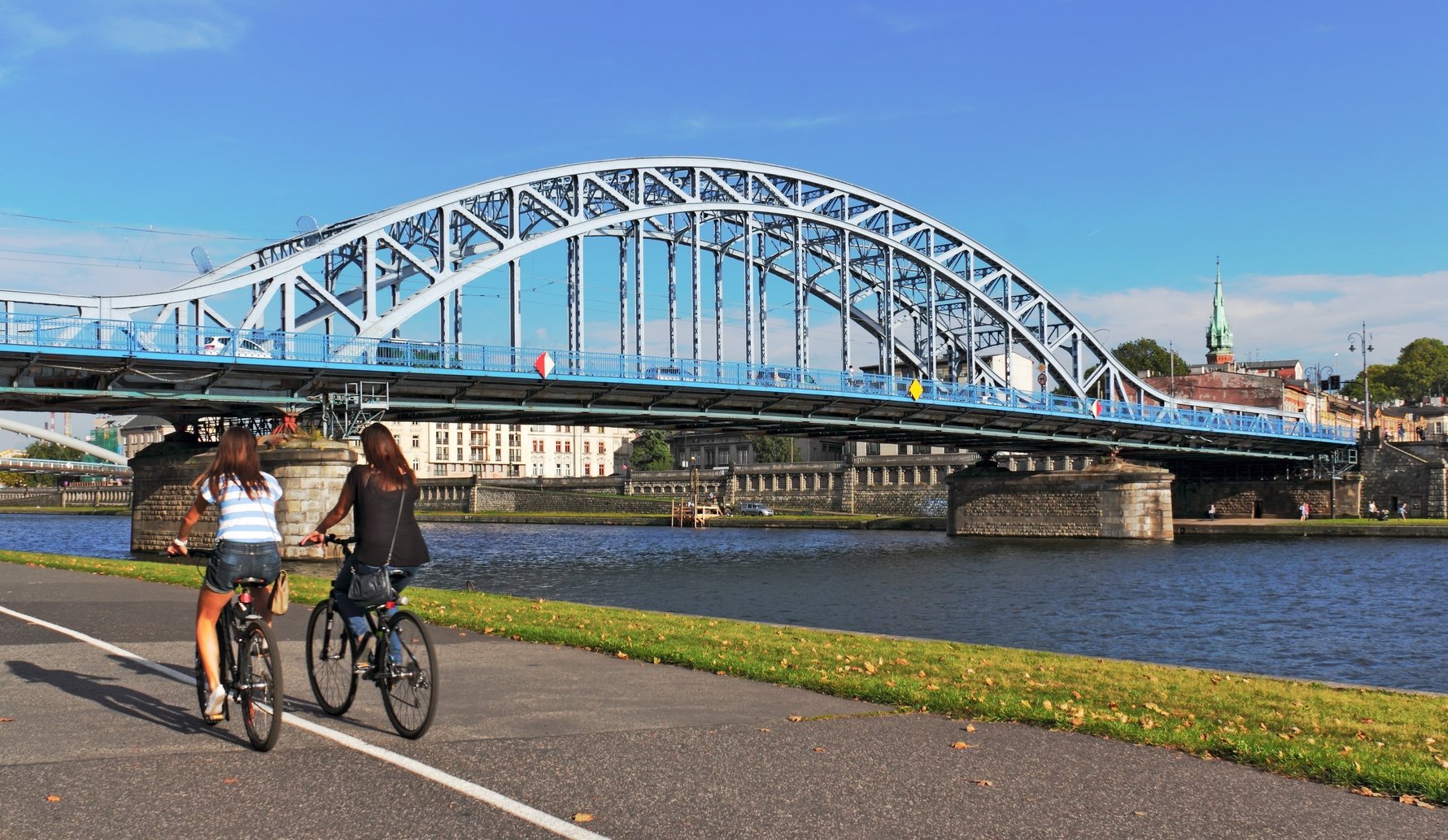 Kraków is an ideal city for cycling as everything is within easy reach and shortcuts are plenty. The suburbs are linked by extensive bike lanes, where, for tens of blissful kilometres it is rarely necessary to brave the perils and pitfalls of the busy main roads. Green areas abound, whether it be the majestic paths under the primeval canopy of Wolski Forest - a haven for mountain bikers, or Blonia Meadow's wide expanse. What better way to experience them than on a bicycle?
Tips for Cycling in Kraków
Before you set off with an aluminium pipe between your legs, however, there are a few things you need to be aware of to have a thoroughly rewarding and, most importantly, safe time navigating the city's many hotspots on two wheels. Unfortunately, Kraków police are much more vigilant about enforcing safety and sobriety when it comes to cyclists than motorists, so mind these rules to stay safe and on the right side of the law.
 
-Pedestrian Crossings: dismount before crossing unless there is a specific bike lane, otherwise you run the risk of getting a 100/200zł fine!
 
-Also keep your eyes peeled for 'No cycling' signs on certain seemingly bike-friendly paths and lanes, or signs that show a path is pedestrian-only. It doesn't matter if you think it's unclear, if it's clearly posted and you cycle through anyway, you might also get caught for a fine.

These two signs basically mean the same thing. The police like to give tickets to those who disobey.

| | |
| --- | --- |
| No Cycling | Footpath / Pedestrians Only |

-Don't drink alcohol and get on a bike. Be aware that local authorities have been known to flag down cyclists and breathalyse them without provocation. 0.2‰ is the maximum blood/alcohol limit whether you're on your bike or driving a car, so forget about having even a single beer. Although you might argue that the only person you are endangering is yourself, the police don't see it that way and a fine of 500zł will ruin anyone's holiday.
 
-In the interests and safety of pedestrians and the elderly, avoid cycling on narrow, crowded footpaths or sidewalks unless absolutely necessary.
 
-Some bike lanes actually merge with or intersect tram lines. Be aware of your surroundings and watch for approaching trams. Also be careful to avoid the classic cycling pratfall of getting a wheel stuck in the tracks.
 
-Wear a helmet. It doesn't look so cool but it just might save your life.
 
If you don't have your own wheels, there are numerous companies in Kraków that offer bike rentals, and most also arrange tours for anyone wanting to explore the city's highlights by bike with a guide. One such company is Cruising Krakow - a group of passionate, English-speaking cyclists who rent and repair all kinds of bikes and e-bikes for individual riders or large groups. Located just off the Market Square, they also have regularly scheduled bike tours of the city centre from March to mid-November that you can join by simply walking up (without a bike). They're also able to customise any itinerary to your needs and interests, and are eager to take guests on more ambitious adventures out of the centre.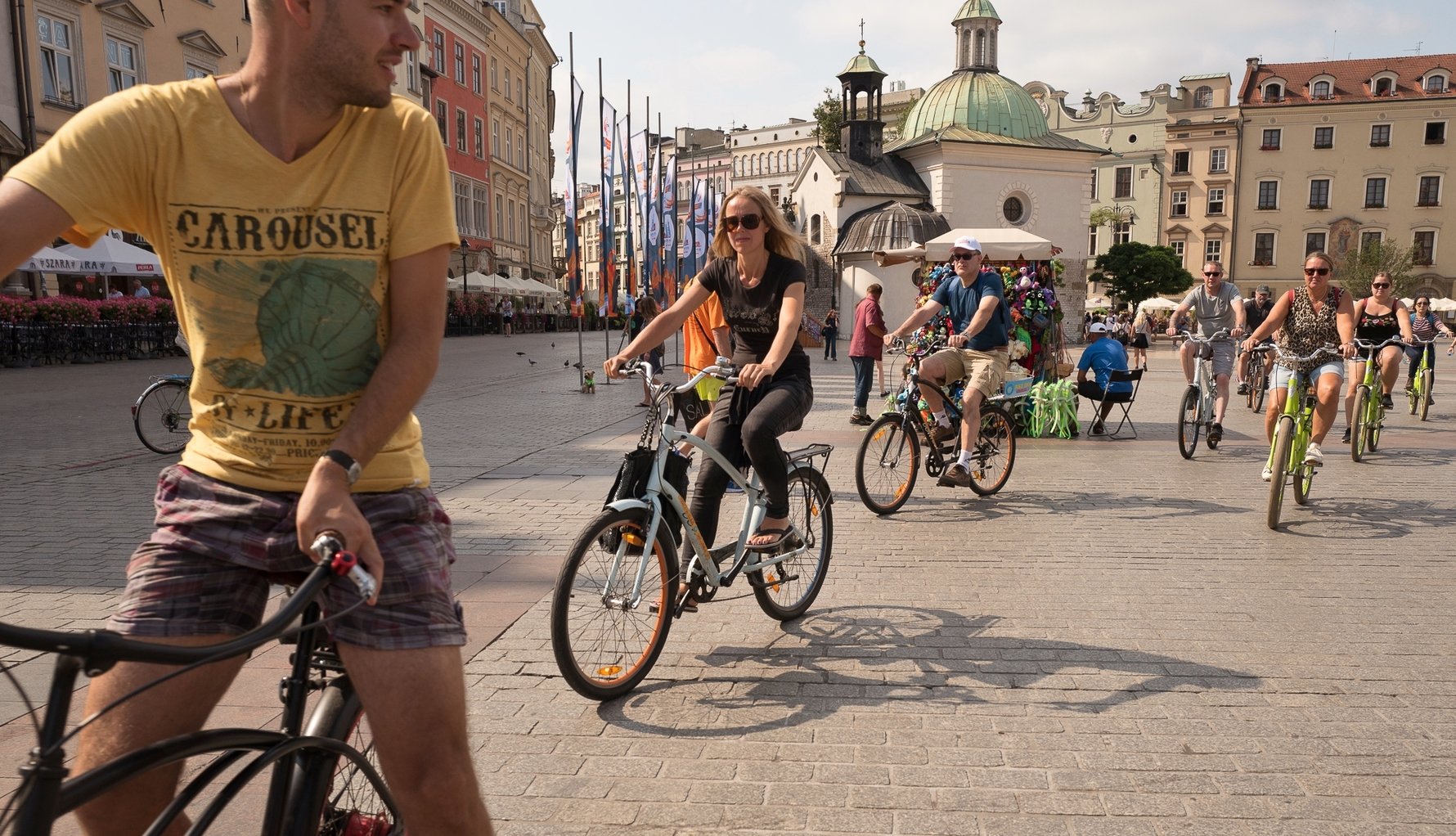 Where to Ride Your Bike in Kraków, Best Bike Routes
So now that you've got your wheels, what are our top rides in and around the city? We've broken it up into shorter urban riding options in the centre and longer routes into the greater Kraków area for more energetic cyclists keen to head out on a bigger trip.
Urban Riding
If you are short on time, using a bike to see the city's main districts and major sights will really help you get a lot more out of your day, give you a better perspective on the urban geography of Kraków, plus a bit of exercise and sun too. The Old Town has plenty of marked bike lanes, but is generally a joy to ride around with or without them thanks to a lack of car traffic on most side streets. Just watch out for the pedestrians and pigeons!

If you want to focus on the central area in and around the beguiling Main Market Square, there is plenty on offer for those who want to seek out hidden delights.  Full of flower beds, monuments and large trees, how enchanting it is to cycle around the leafy Planty Park that today encircles the Old Town where the city's medieval moat once stood? Likewise, the peace and tranquillity of Europe's largest medieval Market Square, empty in the early, early morning - or active and aglow in the orange-red late evening light, as swallows swirl around the towers of St. Mary's Basilica - is an inspiring experience that will linger long in your memory.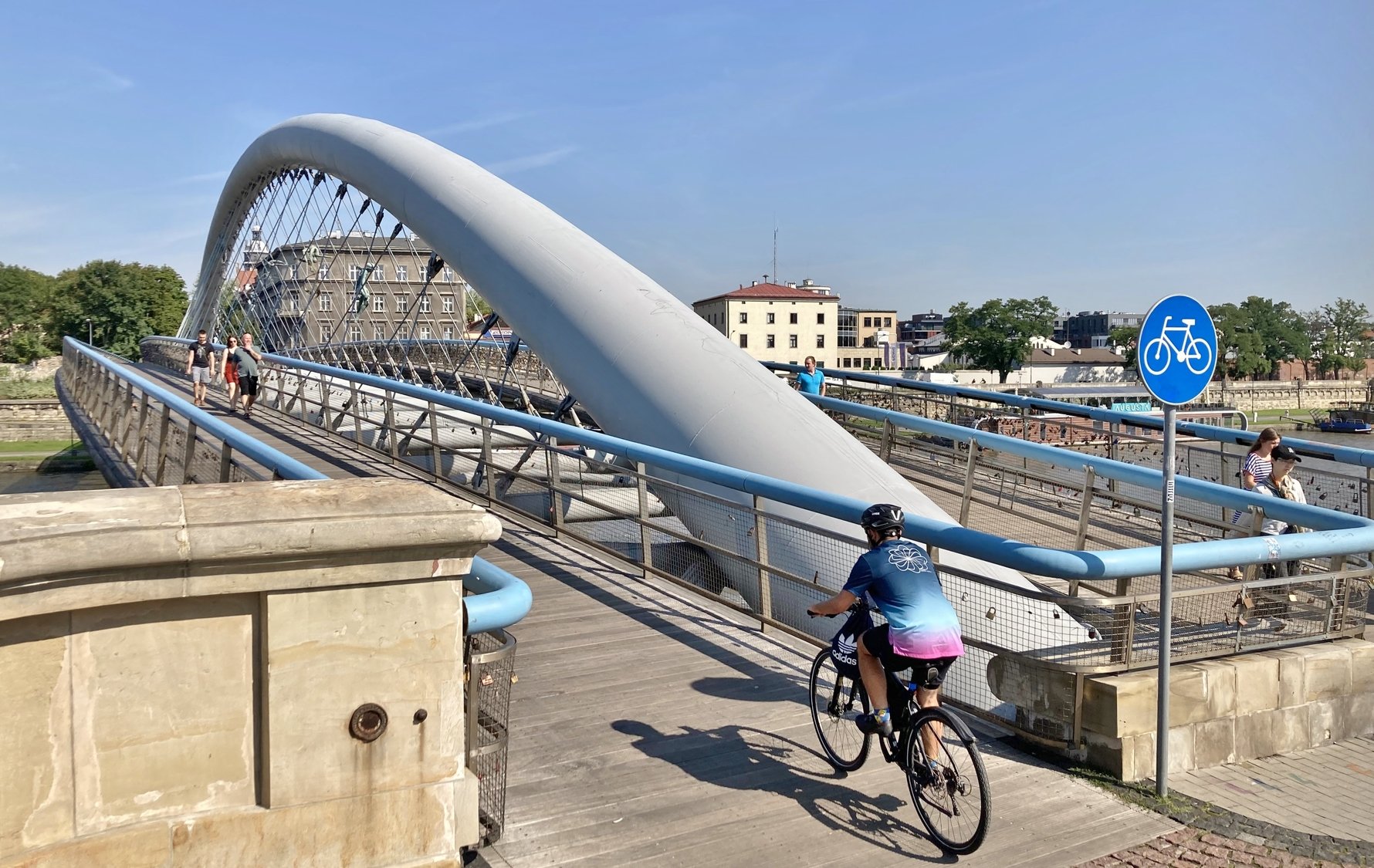 Beneath Wawel Castle, the breezy Wisła Boulevards river route conveniently operates as partial ring road or extension of the Planty promenade; a cycling expressway that can easily and quickly take you to different parts of town and between key sights like the Skałka Church in Kazimierz, or the huge riverside beer garden and food hall in the former Forum Hotel. Another particular highlight of this pleasant riverside path is the ever-so-charming pedestrian- and cycle-friendly Bernatek Footbridge, which connects the former Jewish Quarter of Kazimierz with the district of Podgórze over the river. Why not stop off at one of the riverside barges for a refreshing beverage before continuing on?  
LONGER BIKE ROUTES
Difficulty: Easy/Moderate
Distance: About 14km; 28km round trip.
Time: This route is designed to be a 3-4hr excursion.



This is Kraków's most well-known long distance cycling route, taking advantage of the fine cycling paths that straddle the Wisła River; any road bike will do. Cross the river to Dębniki and head west away from Podgórze. It's a fine half-day outing and flat as a pancake, giving you ample time to take in the stunning sites en route, including the historic hillside Przegorzały Castle and ornate Camaldolese Monastery - both seen from a distance as they rise from the ancient wooden sanctuary of Wolski Forest.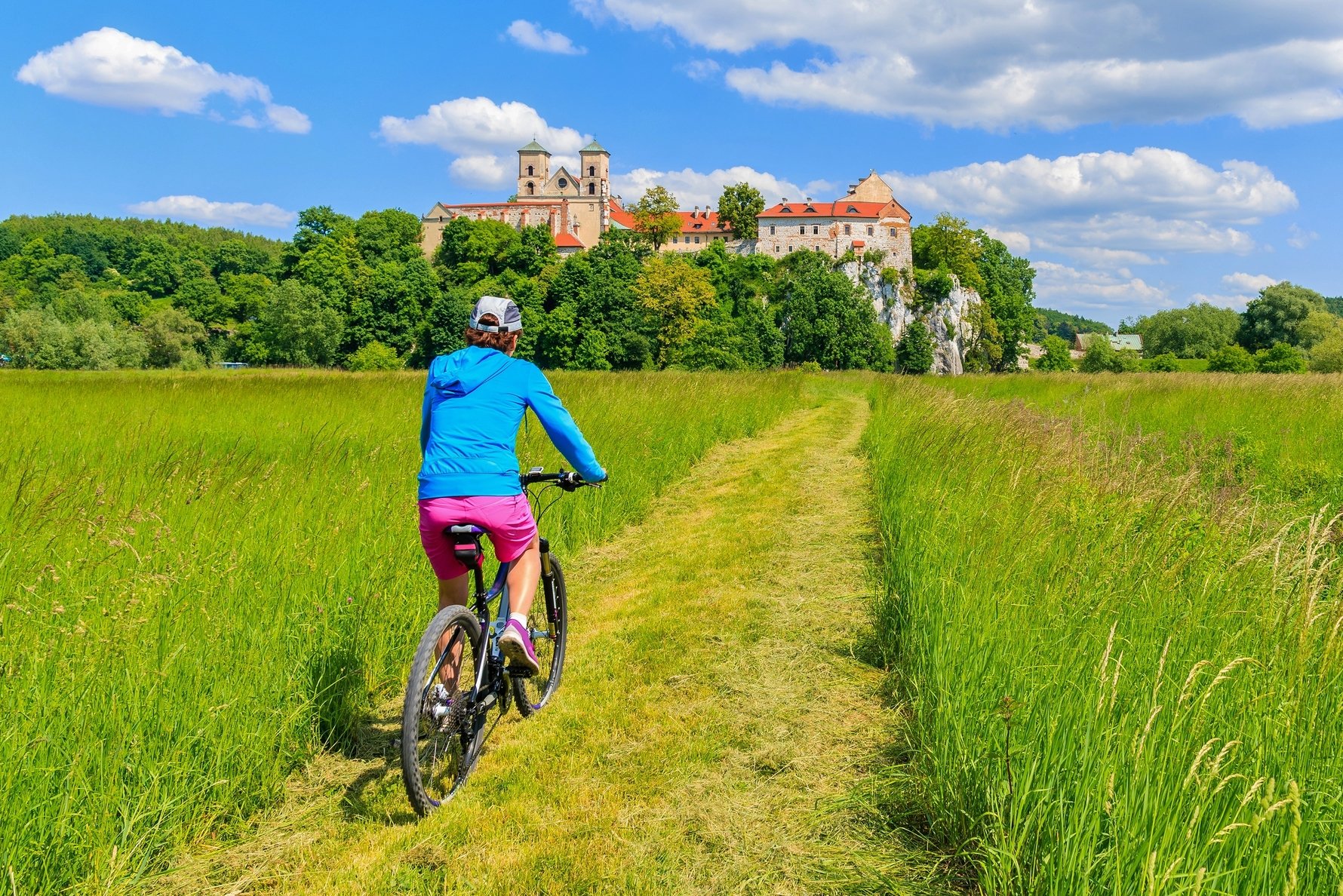 You'll also pass Kraków's impressive whitewater rafting and kayaking facilities, which can make for an interesting pit stop. Note that the last 1km of the route from here to Tyniec Abbey is currently under construction (to improve the connection for cyclists), so a small detour from the river is necessary, but you'll soon have the hallowed grounds of Tyniec in your sights. Perched on a limestone outcropping, this fortified monastery is a sight to behold, and worth all the sweat and exertion to get there just for the views. You can also have some food and beer at the riverside grill just before the monastery. Inside the grounds, you might be lucky enough to catch mass in the cathedral, or you can visit the small history museum, stock up on Benedictine goodies made on-site in their shop, or have a coffee and slice of 'szarlotka' (apple pie) in the cafe. Having had a thorough walk around, all that's left is to gaze down at the river as it bends off into the horizon and contemplate whether you even want to make the journey back.
  Difficulty: Challenging
Distance: Variable, but about 10km to the Camaldolese Monastery; 20km+ round trip.
Time: This route is designed to be a 4-5hr excursion.


This wonderful, but strenuous trip takes you from Wawel to Wolski Forest and the mysterious Camaldolese Monastery on Śrebna Góra (Silver Mountain), but there are plenty of side trips you can take along the way. As such, once you make it deep into Wolski Forest, you may not want to stick to the map above, choosing instead to blaze your own trail based on what interests you. A challenging ride for adventurous souls, this one is also a bit of a pilgrimage, but you will need a proper mountain bike in good working order to traverse the tricky forest trails and uneven terrain on offer here, so some experience of cycling cross-country is a must.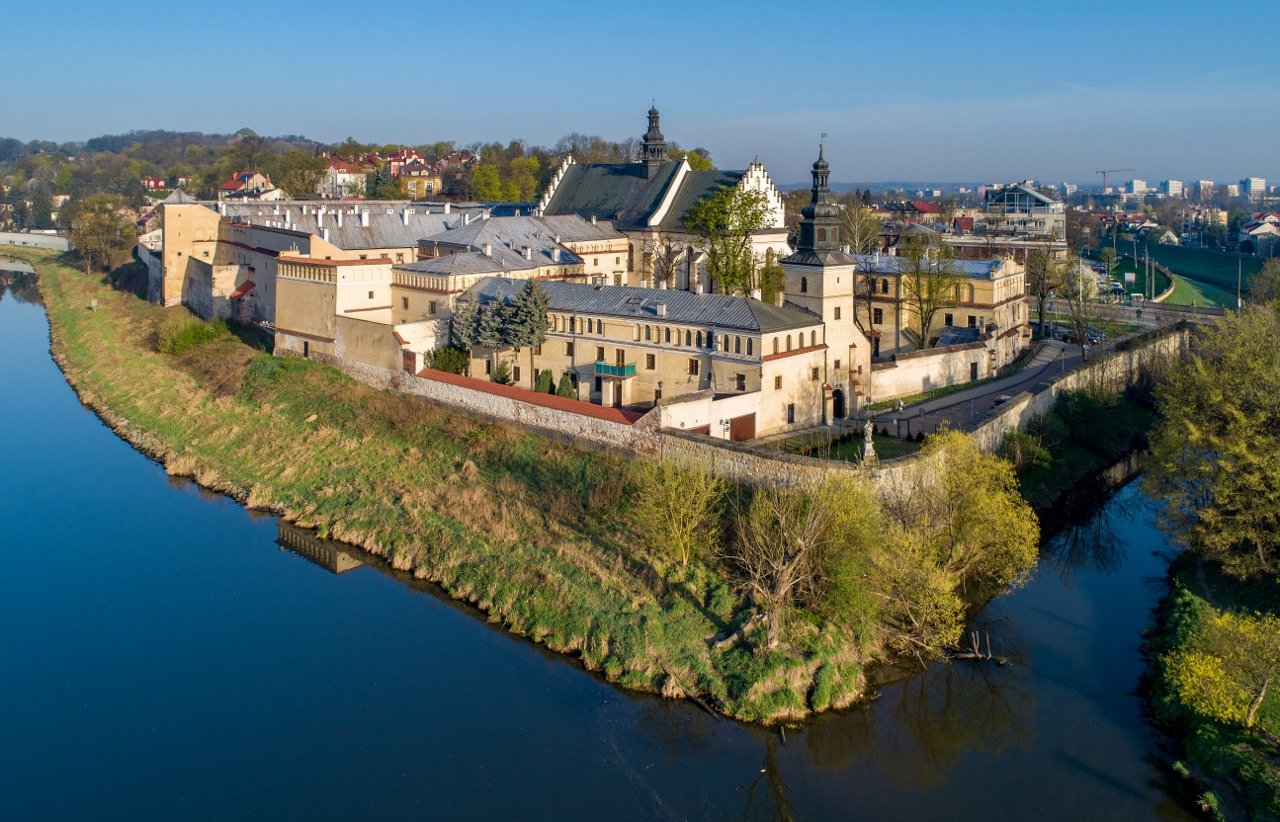 From Wawel Castle, cycle along the river to the grand Norbertine Monastery. The route then takes you uphill via Aleja Waszyngtona (named after George Washington) for several kilometres, so dig in. After a kilometre you will pass by Salwator Cemetery - eternal resting place of many famous dignitaries, including sci-fi author Stanisław Lem.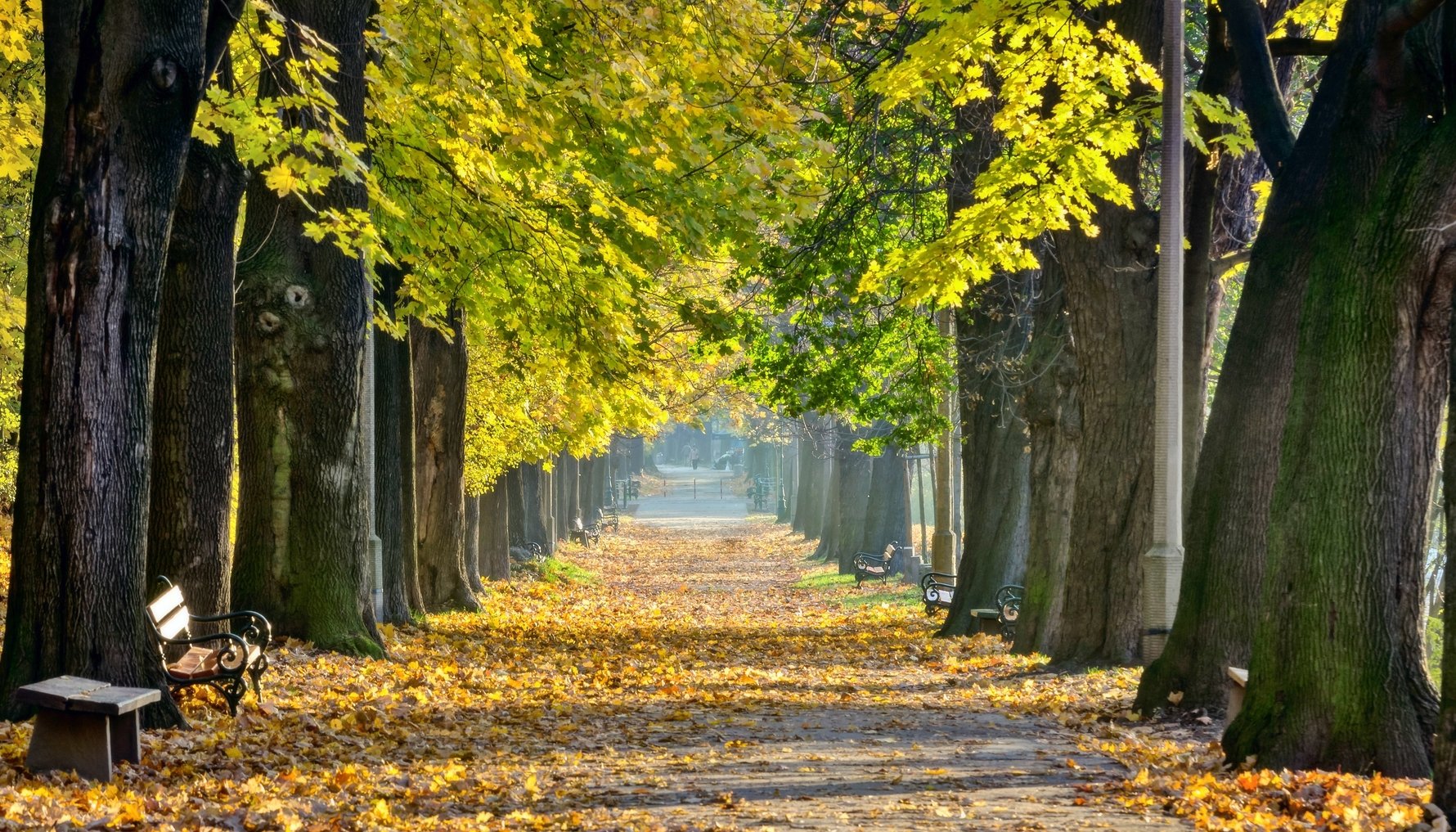 Kościuszko Mound is on most visitors' must-see list and rightly so. Built as a replica of the ancient mounds of King Krak and Wanda, this engineering marvel was designed to commemorate the life of one of Poland's favourite sons – Tadeusz Kościuszko. Take a break here to take in the epic views of the Old Town, Wawel Castle and Błonia Meadow offered by the summit (note that admission is paid); on a clear day you'll even see the outlines of the Tatra Mountains in the far distance to the south.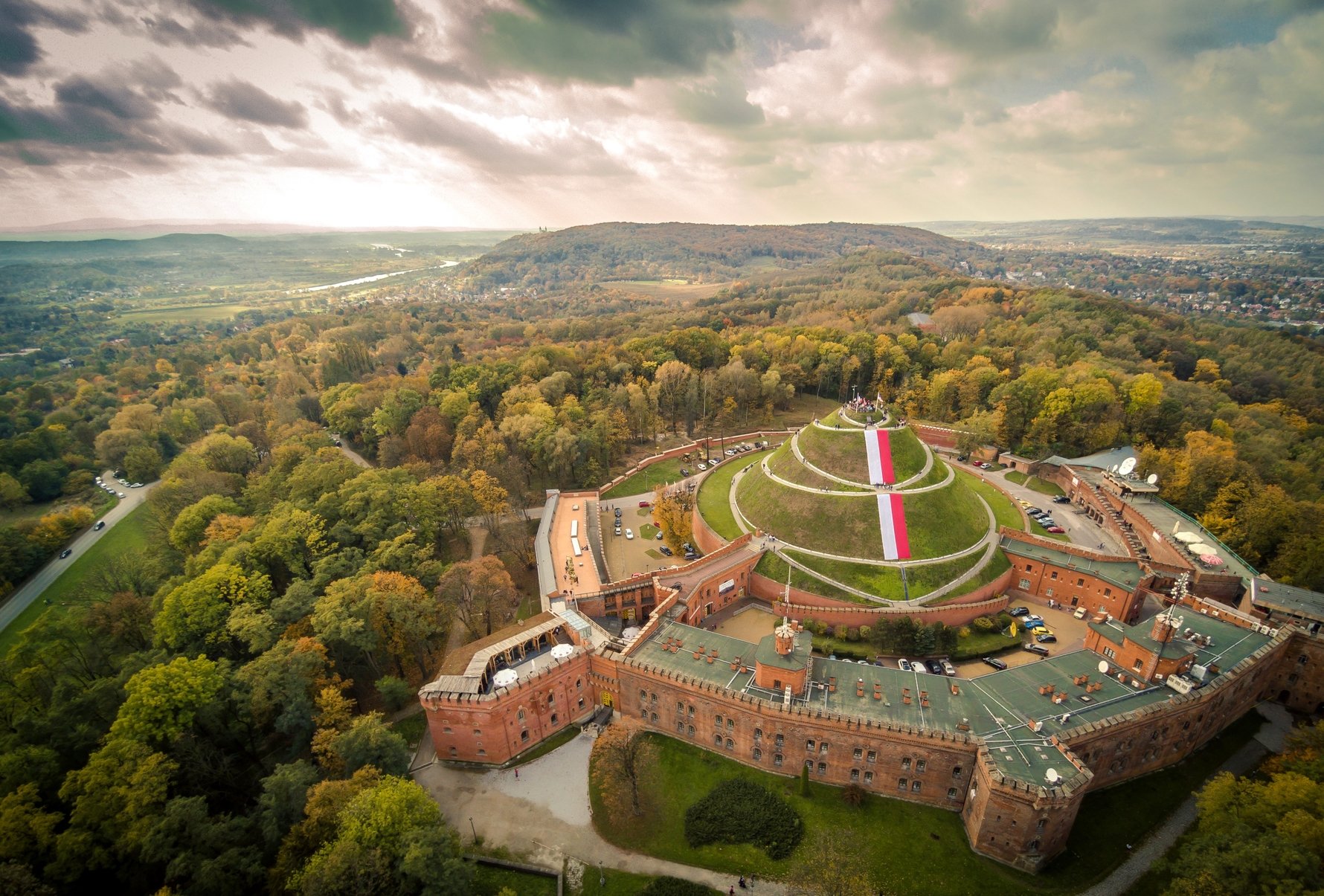 The rest of the route is along the pristine forested mountain bike trails of Wolski Forest (Las Wolski). If you happen to see an elephant peeking out at you from behind a tree, you may have chosen a trail that takes you past the confines of the Kraków Zoo. In fact, Wolski Forest is loaded with attractions and in addition to the Camaldolese Monastery and its fine vineyards, you can choose various trails that will bring you to another earthwork mound - Piłsudski Mound, or Przegorzały Castle - a hillside mansion with incredible terraces overlooking the valley below where you can make a stop for food, coffee or beer.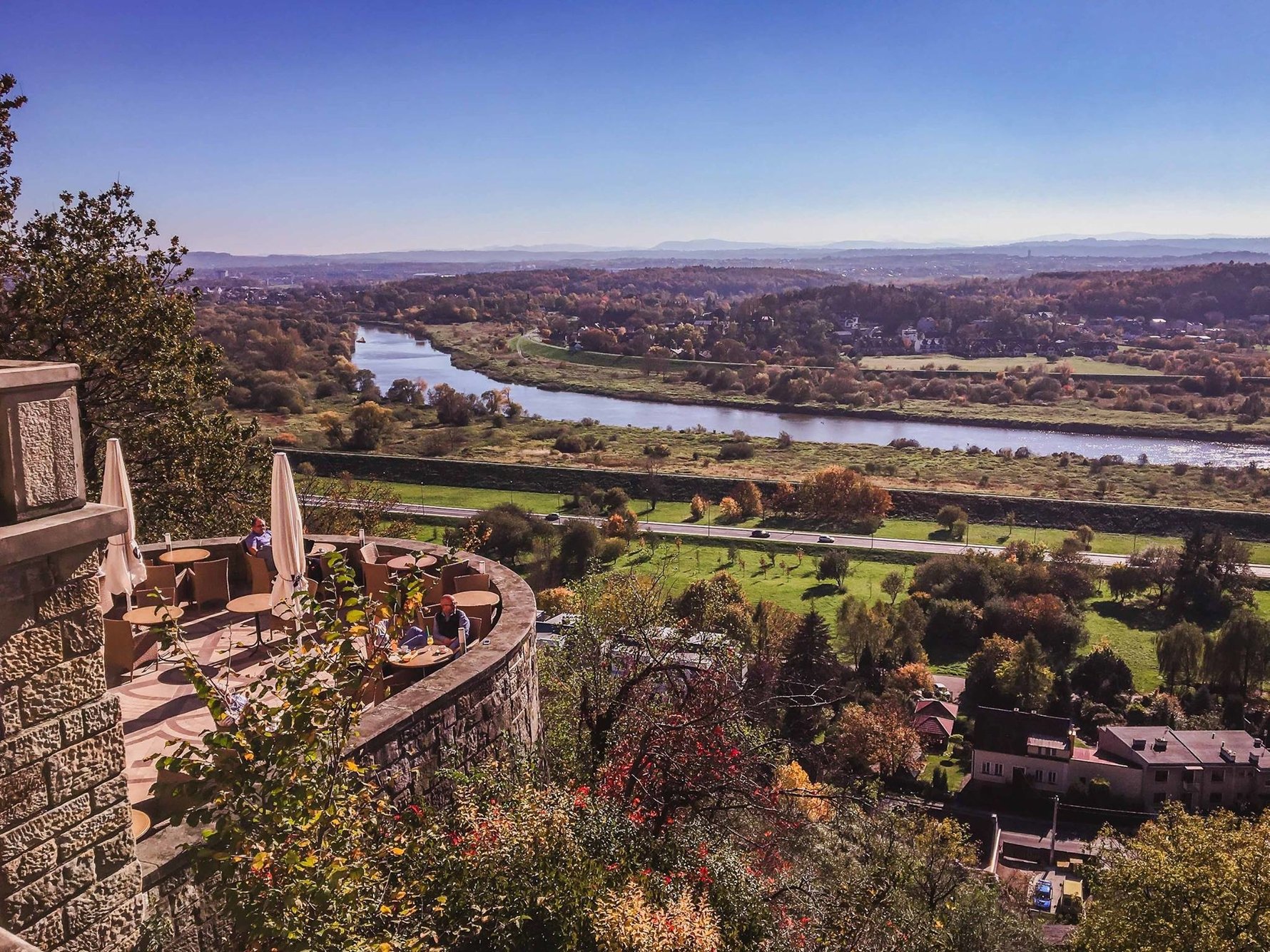 You can check the occasional maps along the trails of Wolski Forest to keep your bearings and figure out how to incorporate the forest's various sights into your ride; or forge deeper into the woods in search of the mysterious Camaldolese Monastery, also known as the Silver Mountain Hermitage. Quiet, isolated, high above the world and surrounded by nature, Silver Mountain (Śrebna Góra) is a fitting place for this modest and hermetic order of monks, with their long robes and even longer beards, who spend their entire lives here in religious contemplation. This route is truly unique: it satisfies both the body and any spiritual thirst one may have. Men can get access to the monastery if they so desire daily from 10:00-11:00 and 15:30-16:30; women, sadly, are only permitted 12 days a year.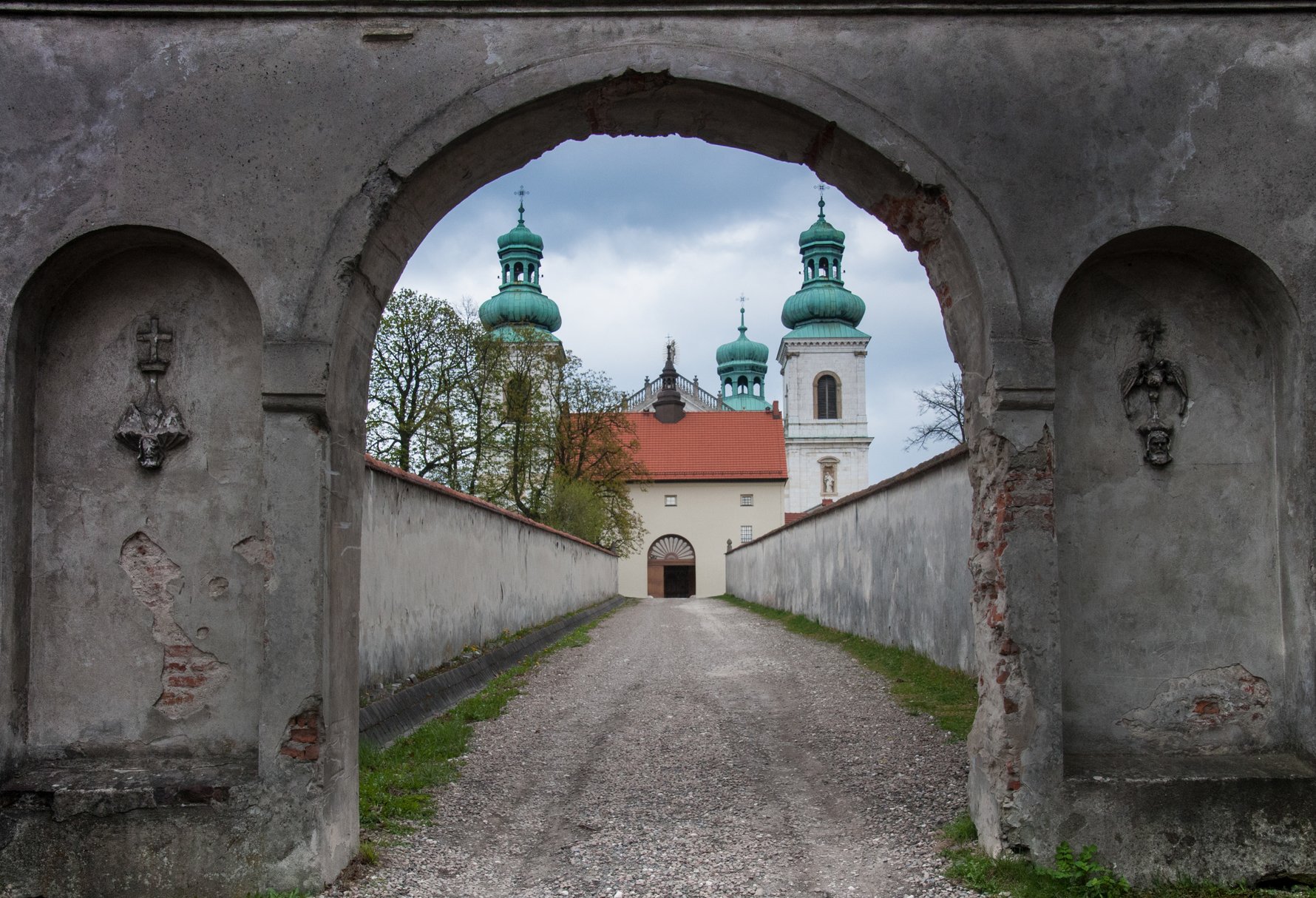 Difficulty: Easy/Moderate.
Distance: About 18km one-way, 36km round trip.
Time: This route is designed to be a 4hr excursion.

 

This route takes you along the Wisła River boulevards in the opposite direction of the first two routes, this time towards Nowa Huta. Unlike the previous two routes, there aren't really any food opportunities after the first 4km without veering far off course. This variation takes you north from the river to the ancient village of Mogiła, with Wanda's Mound - the least visited of Kraków's four unique earthwork mounds - your final destination. An intriguing area for history buffs and outdoor enthusiasts alike, the gems that you'll discover after departing from the river boulevard in this oft-overlooked part of town really define the term off-the-beaten-track. Note that there are more sensible and picturesque routes from Mogilski Forest (Lasek Mogilski) to the Cistercian Monastery than the map above shows. The Velo Huta website gives lots of excellent information on this route and others in the area, including GPS info and up-to-date maps, and it even has an English language section.
 
Mogiła's main draw is actually the beautiful 13th century Cistercian Monastery complex, with the charming wooden Church of St. Bartholomew across the street from it. Further along the route there's the opportunity to investigate one of Kraków's 19th century Austrian forts - this one abandoned, overgrown and officially known as Infantry Auxillary Fort 49.5 "Mogiła". Wanda's Mound is only 500m away through the woods, so why not?


Possibly constructed by early Celtic or Slav tribes between 600 and 1000 AD, the origin and purpose surrounding Wanda's Mound (Kopiec Wandy) is one of Kraków's greatest mysteries, though legend claims that it was the burial mound of Kraków's Queen Wanda, constructed in her honour by locals after her tragic suicide. The views from the top are kind of a letdown compared to Kraków's other mounds, but you got some great exercise, didn't you?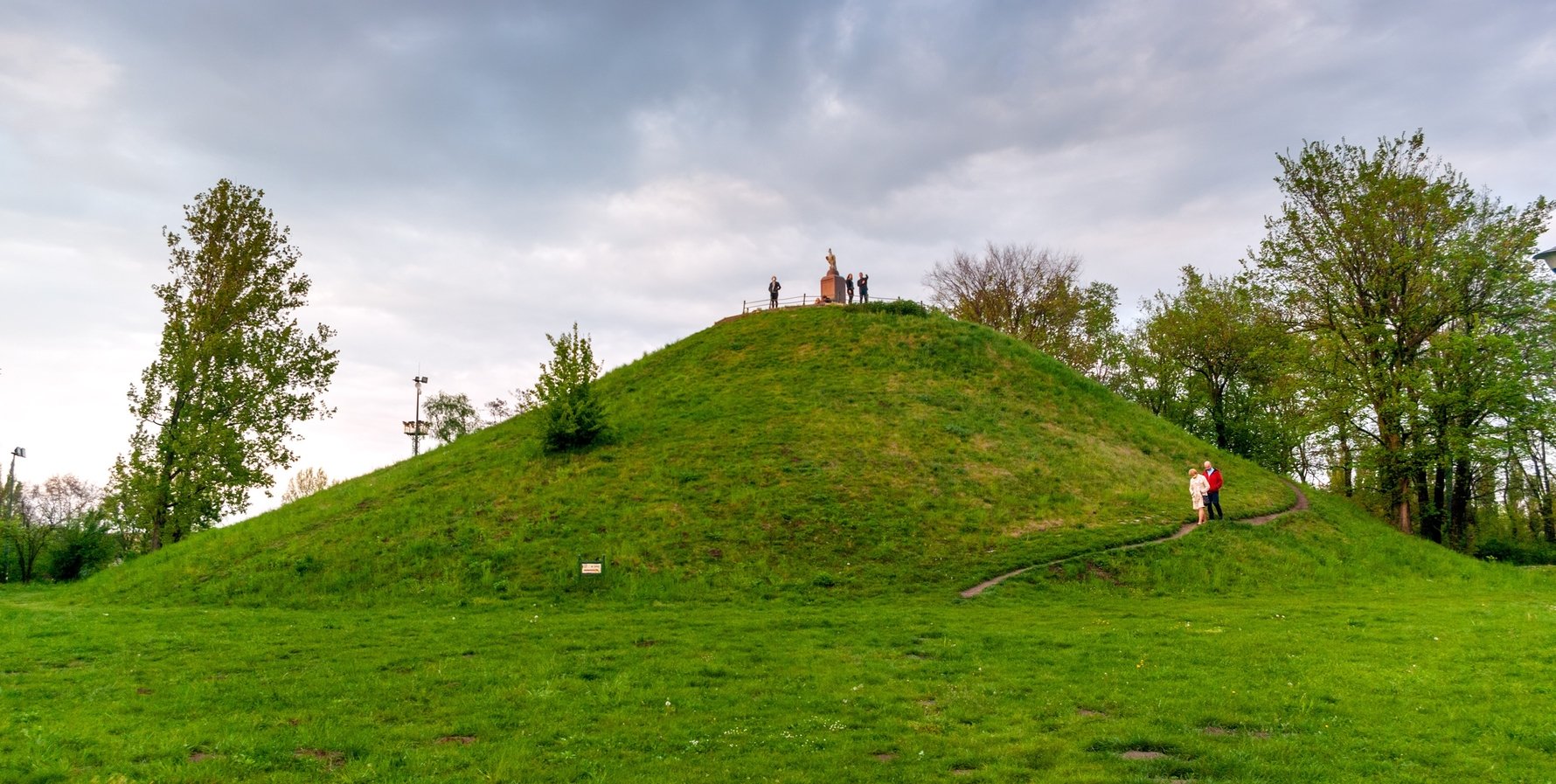 Difficulty: Easy/Moderate.
Distance: About 16km one-way; 32km round trip.
Time: This route is designed to be a 4hr excursion.


Alternatively, rather than going north towards Nowa Huta once you get to Mogiła via the river, take Most Wandy (Wanda's Bridge) south to the other side of the river and weave your way to Przystań Brzegi where you can take a dip after all that hard pedalling. One of the city's best beach and bathing spots, this area features long sandy beaches, water equipment rental (kayaks, pedal boats, rowboats), a designated swimming area with lifeguards on duty, attractions for kids and also some food options. A pretty solid reward after a long ride on a hot day, do bear in mind that you have to pay a small fee to enter the beach area.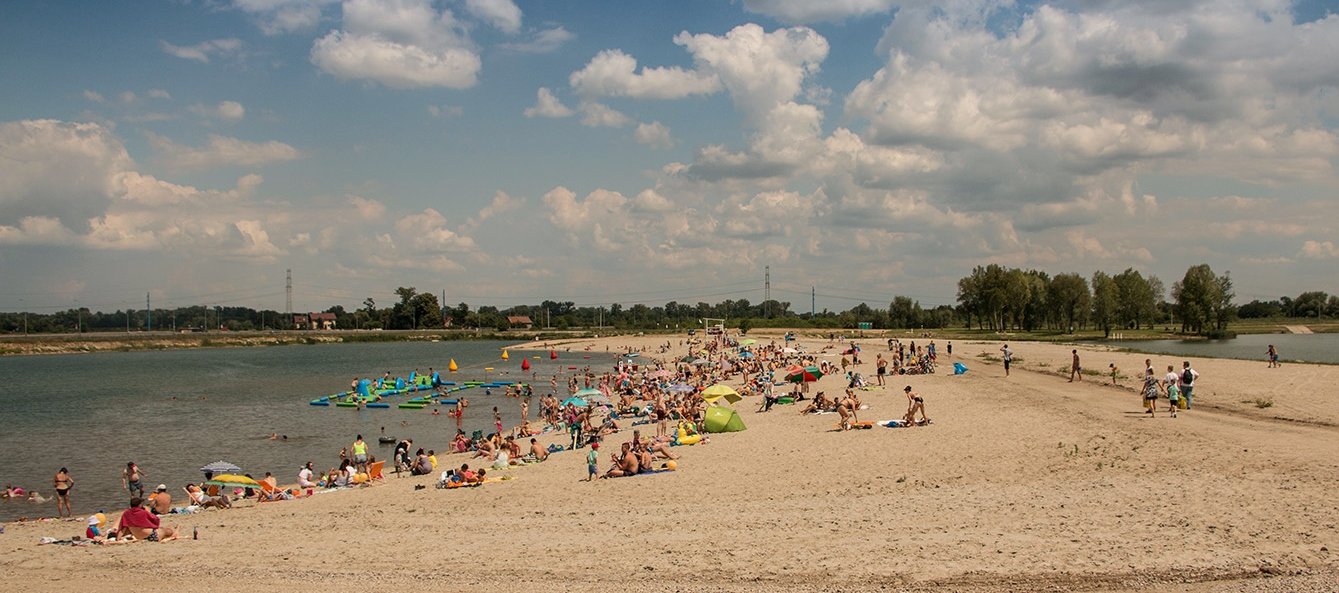 Of course, that's not all when it comes to exciting bike routes around Kraków; you'll find other solid cycling resources for intriguing routes here and here. There truly are journeys to suit every ability and predilection, the season is long, pleasant and sunny, and the cycle lanes are wide and picturesque. The ideal city for cycling is one that is big enough to offer abundant choice, yet small enough to be accessible, with a plethora of options at your fingertips to uncover the city's treasures. All this and more lies in wait for those who get on the saddle in Krakow. What are you waiting for? Bike is right.