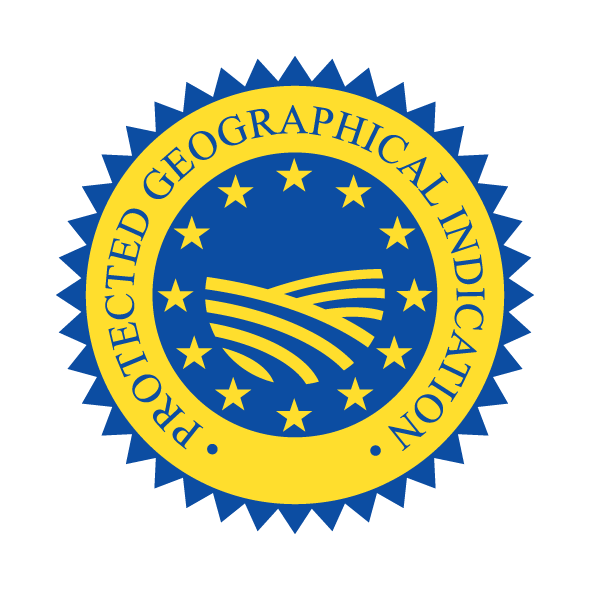 Any culinary journey through Kraków is likely to start with the obwarzanek. A chewy, braided dough ring sprinkled (usually extremely unevenly) with salt, poppy or sesame seeds, obwarzanki are sold from blue rolling carts on every other street corner in Kraków, and are so inescapable they've become an unofficial symbol of the city. Known as the 'Cracovian bagel,' the obwarzanek gets its name from the Polish word for 'parboiled' and therefore differs slightly from the bagel, in addition to being its internationally popular counterpart's predecessor. Though the origins of the Jewish bagel are complex, confusing and hotly-contested, most agree that it was invented by Cracovian Jews in the late 1600s after King Jan Sobieski lifted the 1496 decree that restricted the production of baked goods to the Kraków Bakers Guild. First written mention of the obwarzanek meanwhile dates back earlier to 1394, meaning that it's been a daily sight on Kraków's market square for well over 600 years. In 2010 it was given prestigious PGI (Protected Geographic Indication) status as a protected regional food.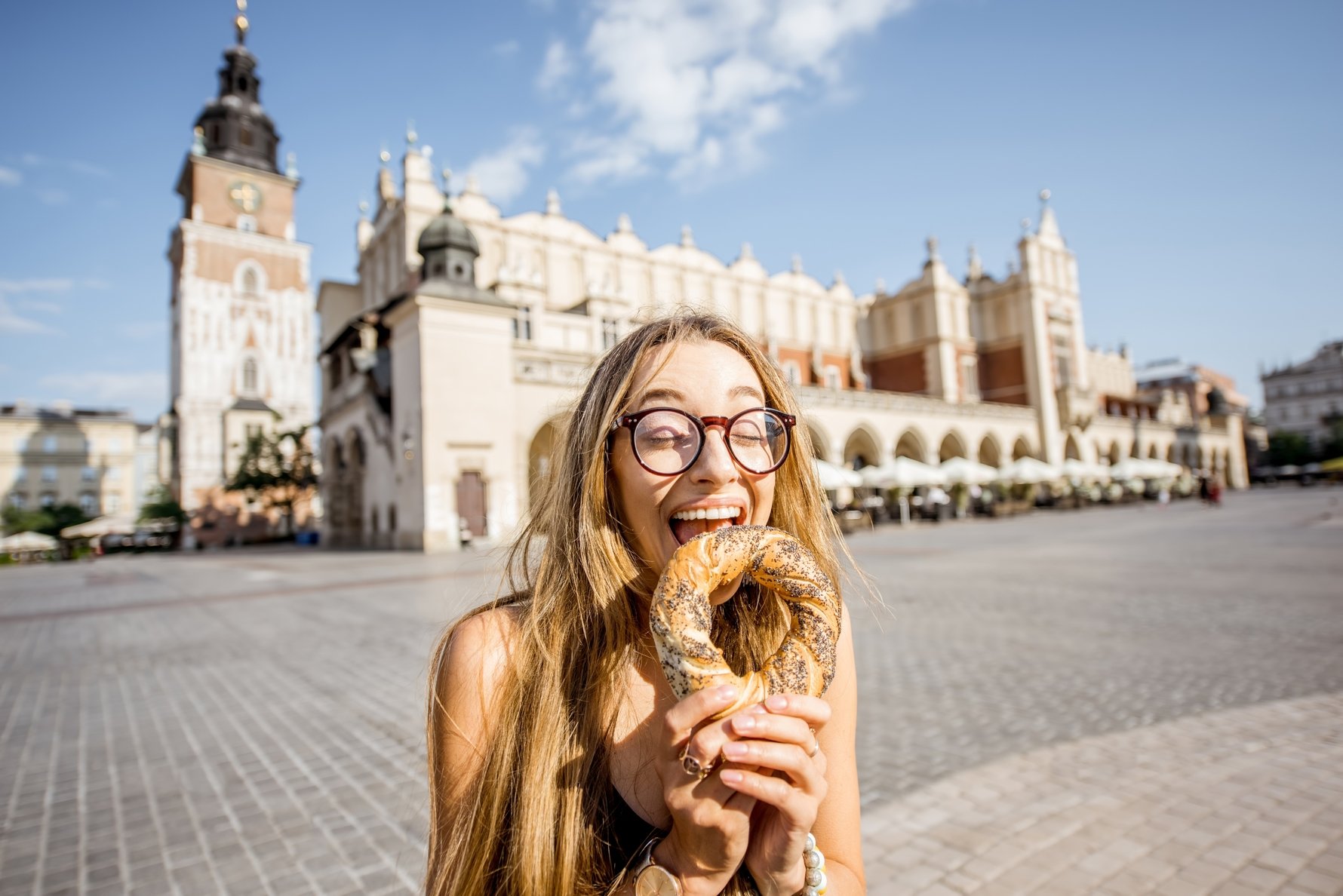 Though inflation has jacked the price of an obwarzanek up to around 3zł (sacrilege!), you'll still see countless people on the go munching these braided pretzel rings. Tasty and filling when fresh, the art of truly enjoying an obwarzanek leaves a lot up to chance. Cracovian bakers produce up to 200,000 obwarzanki daily in the summer, despite the fact that on leaving the oven the baked goods have a sell-by date of about three hours. As such, finding a fresh one is essential. To ensure you do, consider a trip to the Obwarzanek Museum, where you can make your own.
 
Enjoyed by people of all ages, obwarzanki also feed Kraków's entire pigeon population when in the evenings the city's 170-180 obwarzanki carts essentially become bird-food vendors. If you are a vegan or kosher pigeon, take note that the PGI-certified traditional obwarzanki recipe uses animal fat, so you may actually want to avoid the officially licensed 'obwarzanki krakowski' in favour of the more prolific 'precel krakowski' (Kraków Pretzel) or 'bajgiel krakowski' (Kraków Bagel) instead (it's complicated).