1. Latvia's national flag is among the oldest in the world and it was first mentioned in the so-called Rhymed Chronicle of Livonia in 1280. It is said to have originated in the picturesque town of Cēsis.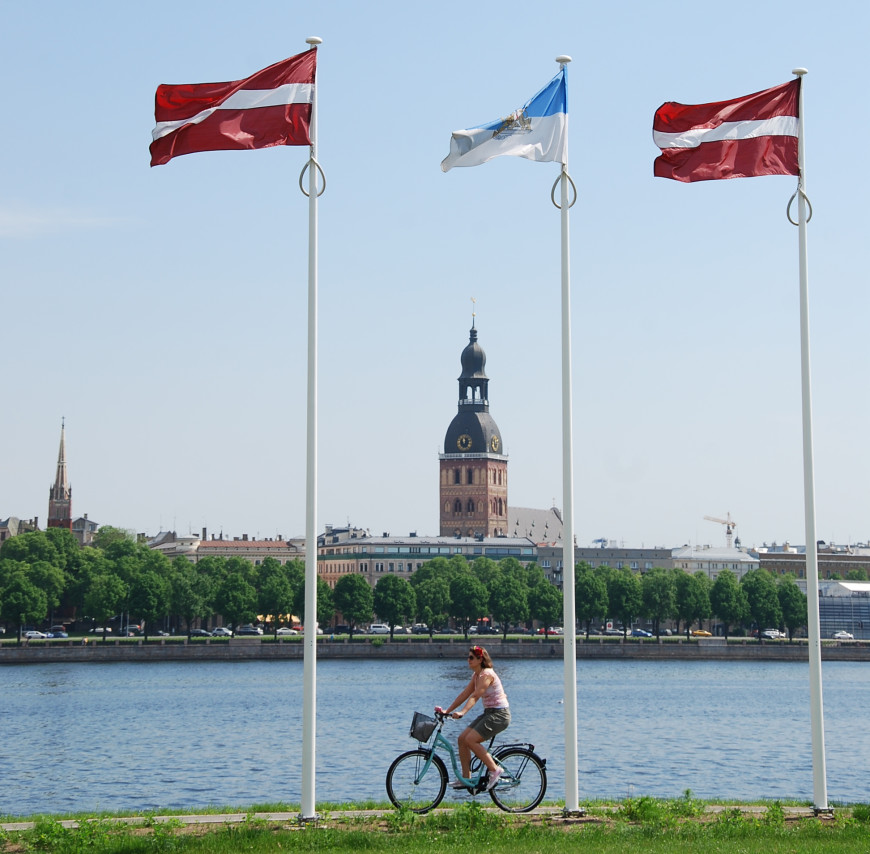 2. Riga's Art Nouveau architecture is simply amazing but don't take our word for it. According to UNESCO's World Heritage website: 'The Historic Centre of Riga has the finest concentration of Art Nouveau architecture in the world.' We agree! (see below)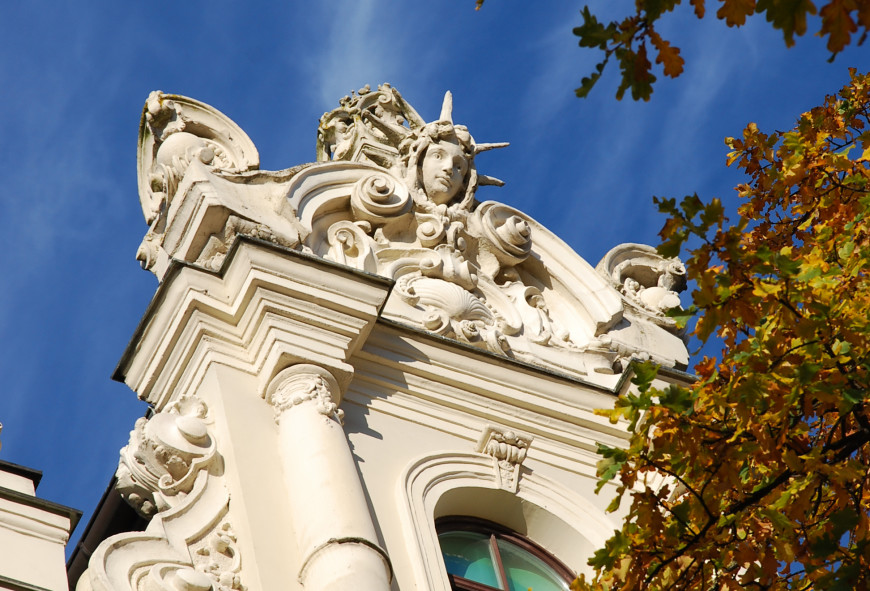 3. The world's smallest camera was designed in 1937 by Walter Zapp at the Latvian State Electronics Factory known as VEF. The Minox spy camera was indeed used by various intelligence services for decades afterward.
4. Latvia's Song and Dance festivals which take place every five years were included in UNESCO's list of the Intangible Cultural Heritage of Humanity in 2003. Although the first song festival held in 1873 drew 1,000 participants, the 2018 festivities hosted roughly 40,000 singers and dancers.
5. Riga Black Balzams, Latvia's national drink, was originally concocted as a cure-all elixir by Riga pharmacist Abraham Kunze in 1752. The strong black bitter (45% ABV) is still used today to alleviate hangovers and stomach aches and as the main ingredient in many local cocktails. Consisting of over 24 herbal ingredients, it looks like used motor oil and is sold in charming ceramic jugs.
6. You're never far from nature in Latvia. In fact, over 48% of Latvia's territory is forested as compared to roughly 13% of the United Kingdom.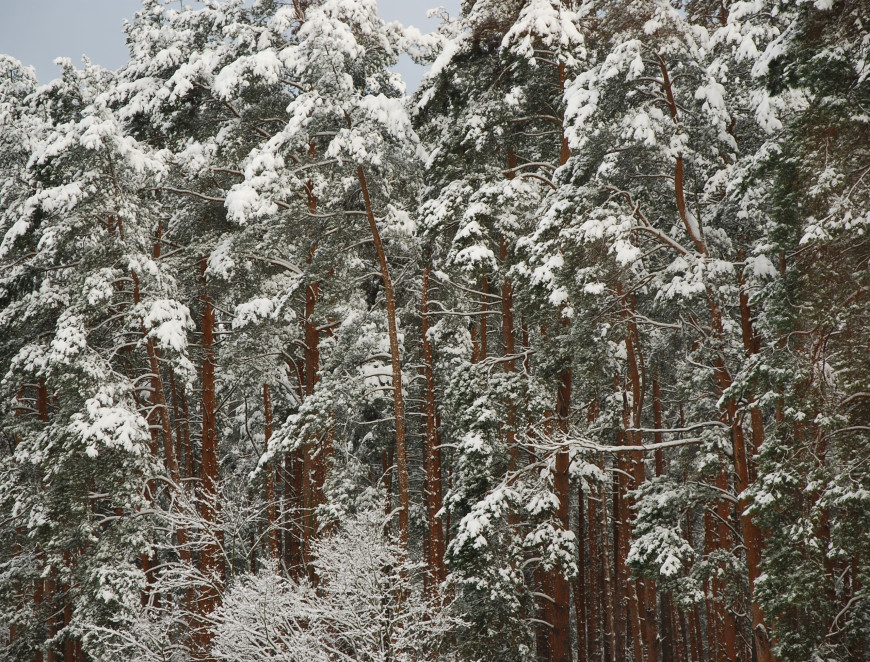 7. These days people immediately think of New York Knick Kristaps Porziņģis when they think of Latvia and basketball, but the nation's most storied hoops player is actually Uljana Semjonova. The 2.15m (7ft 1in)-tall woman who wore size 58 trainers (men's US 21) won two Olympic gold medals, 15 European Championships and never lost a game in international competition. She was admitted to the FIBA Hall of Fame in 1993.
8. According to a 2015 report by the United Nations, Latvia has the second largest ratio of women to men in the world (84.8 men for every 100 women). Only the Caribbean island of Martinique has a higher proportion of women to men.
9. Although most people know about the medieval Crusades launched to capture the Holy Land, few people realise that separate crusades were declared against the pagan tribes of present-day Latvia and Estonia by Pope Celestine III in 1195 and Innocent III in 1198.
10. Jacob (James) Kettler (1610 - 1681), the Duke of Courland (the present-day regions of Kurzeme and Zemgale), son of Princess Sofie Hohenzollern of Prussia and godson of England's King James I, owned a fleet of ships that gained colonies abroad including the Caribbean island of Tobago and James Island near the mouth of the River Gambia in West Africa.
11. At a width of 249m, Ventas rumba in the charming town of Kuldīga is the widest waterfall in Europe. It is, however, only about 2m tall, but still a sight to see (see below).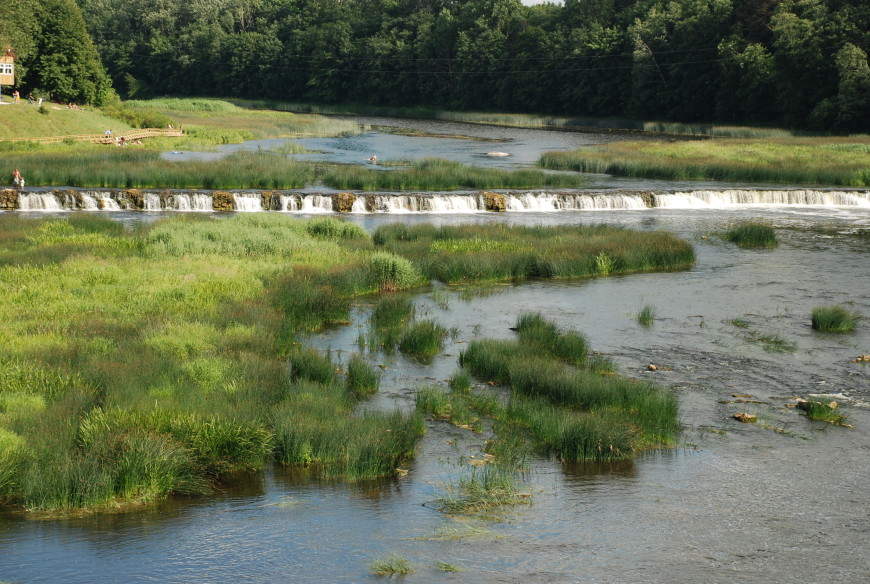 12. Latvians have a love affair with flowers and in April of 2017 the people of Ventspils set a Guinness Book world record for the most people simultaneously planting flower bulbs. 1,293 local residents each planted at least five bulbs in the shape of Latvia in honour of its centenary.
13. The first cars to be manufactured in the Russian Empire were produced at the Russo-Balt factory in Riga beginning in 1909.
14. Liepāja has a street that is named in honour of an invented 19th-century language. Although you won't hear it on the streets of the city, it is often spoken by the members of the Esperanto Club at the Riga Society House (see below).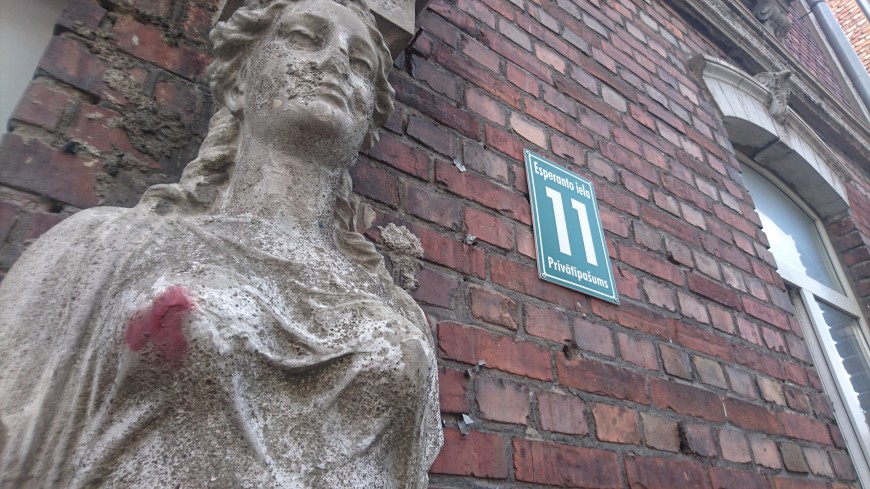 15. The Bible was first translated into Latvian by German minister Johann Ernst Glück in 1694. Until recently, Glück's version was the only translation of this holy book used throughout the Latvian world.
16. Ballet virtuoso and Sex and the City star Mikhail Baryshnikov was born in Riga in 1948. He performed a one-man show in Riga based on the poems of Nobel laureate Joseph Brodsky entitled Brodsky/Baryshnikov in 2016 and accepted Latvian citizenship a year later.
17. Latvia could be described as topographically challenged. Most of the nation's land mass resides up to 100m above sea level, while its highest 'mountain' soars to a majestic 312m above sea level (seven meters shorter than the Chrysler Building in New York).
18. Although perhaps not as prolific as neighbouring Estonia, Latvia is home to several internationally renowned start-ups including infogr.am whose founder Alise Semjonova was named in Forbes prestigious list of 30 under 30 Europe 2017.
19. Although Latvia is a relatively small country (64,589km2 or twice the size of Belgium), it offers nearly 500km of Baltic Sea beaches. Unfortunately, the water, especially on the western coast, is usually quite chilly, even in summer.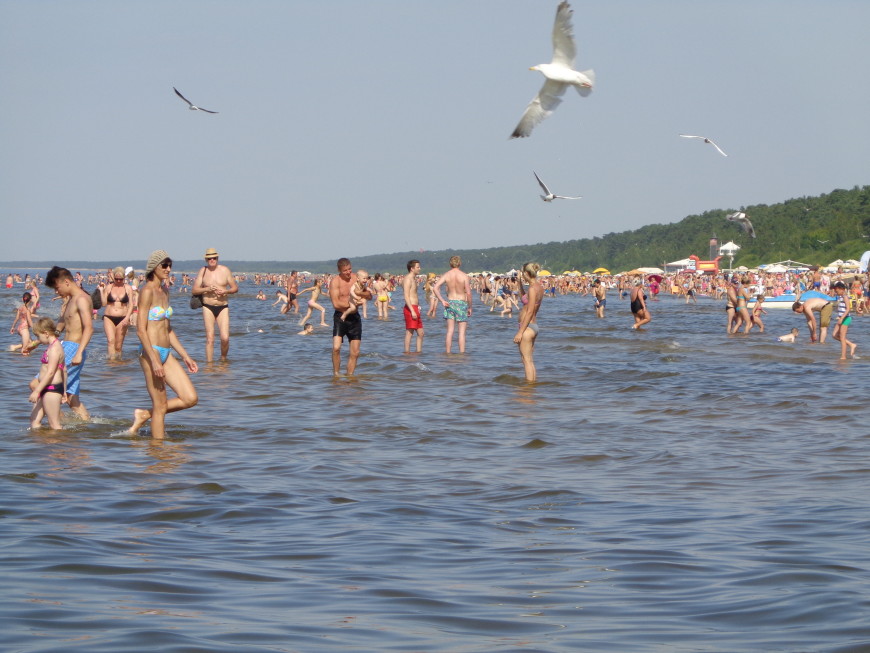 20. Unlike other countries, in Latvia anyone is allowed to pick and eat whatever they find in government-owned forests from raspberries, strawberries and blueberries to edible boletus mushrooms and chanterelles. Every Latvian household is also permitted to chop down one lucky pine to use as a Christmas tree.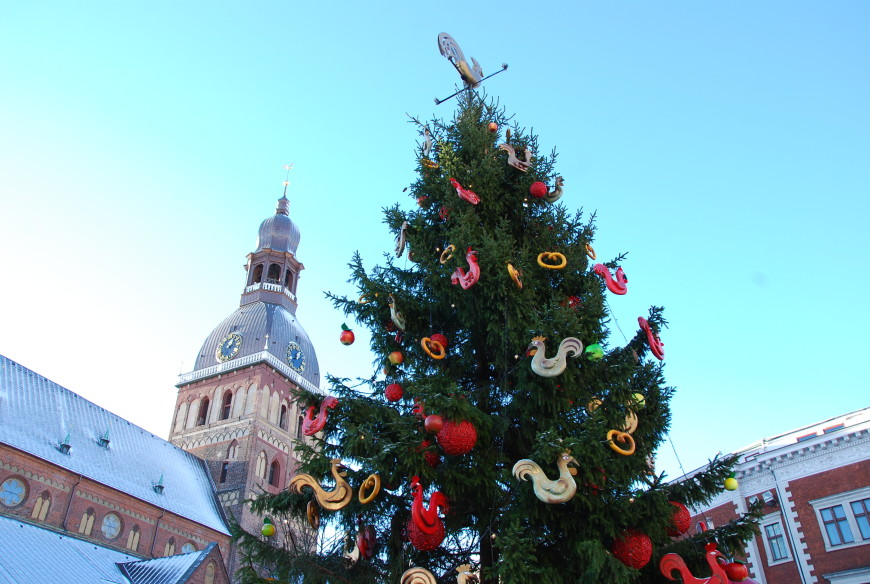 21. Since its declaration of independence in 1918 Latvia has used several different currencies including Tsarist roubles, German ostmarks, German ostroubles, Latvian roubles, Libau roubles (in Liepāja), Latvian lats, Soviet roubles, German Reichsmarks, new Latvian roubles or repšes, new Latvian lats and finally (in 2004) euros.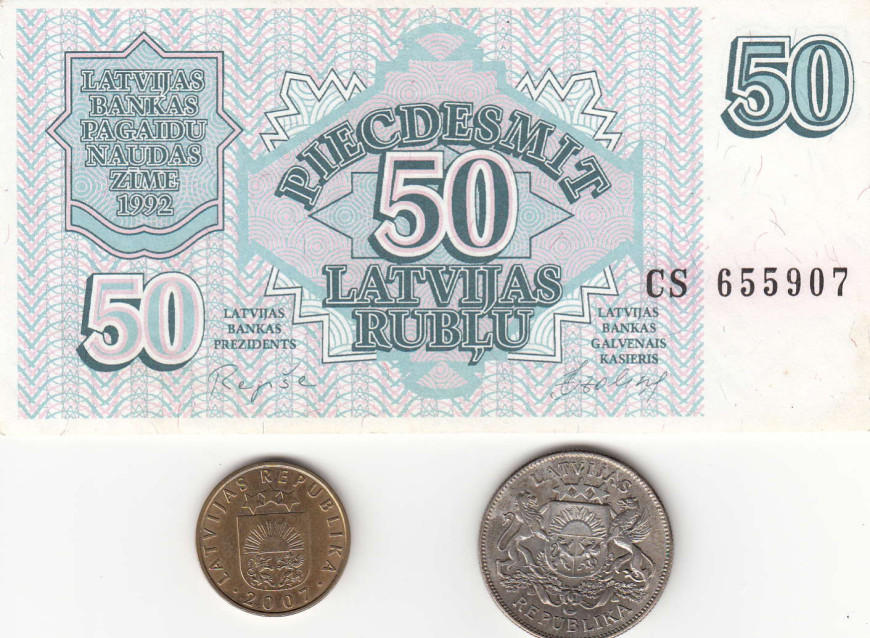 22. Latvia's pristine nature is not only enjoyed by its people but also by the largest population of black storks and lesser spotted eagles in Europe.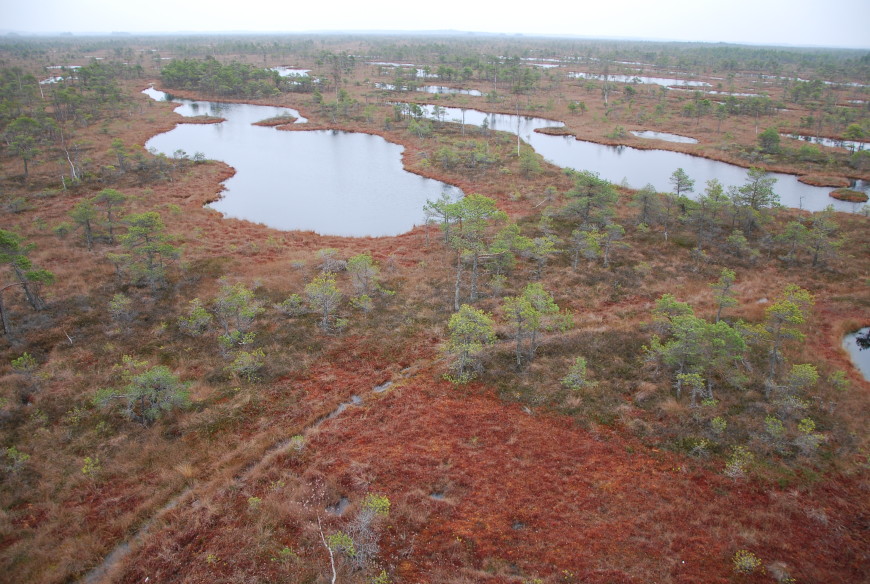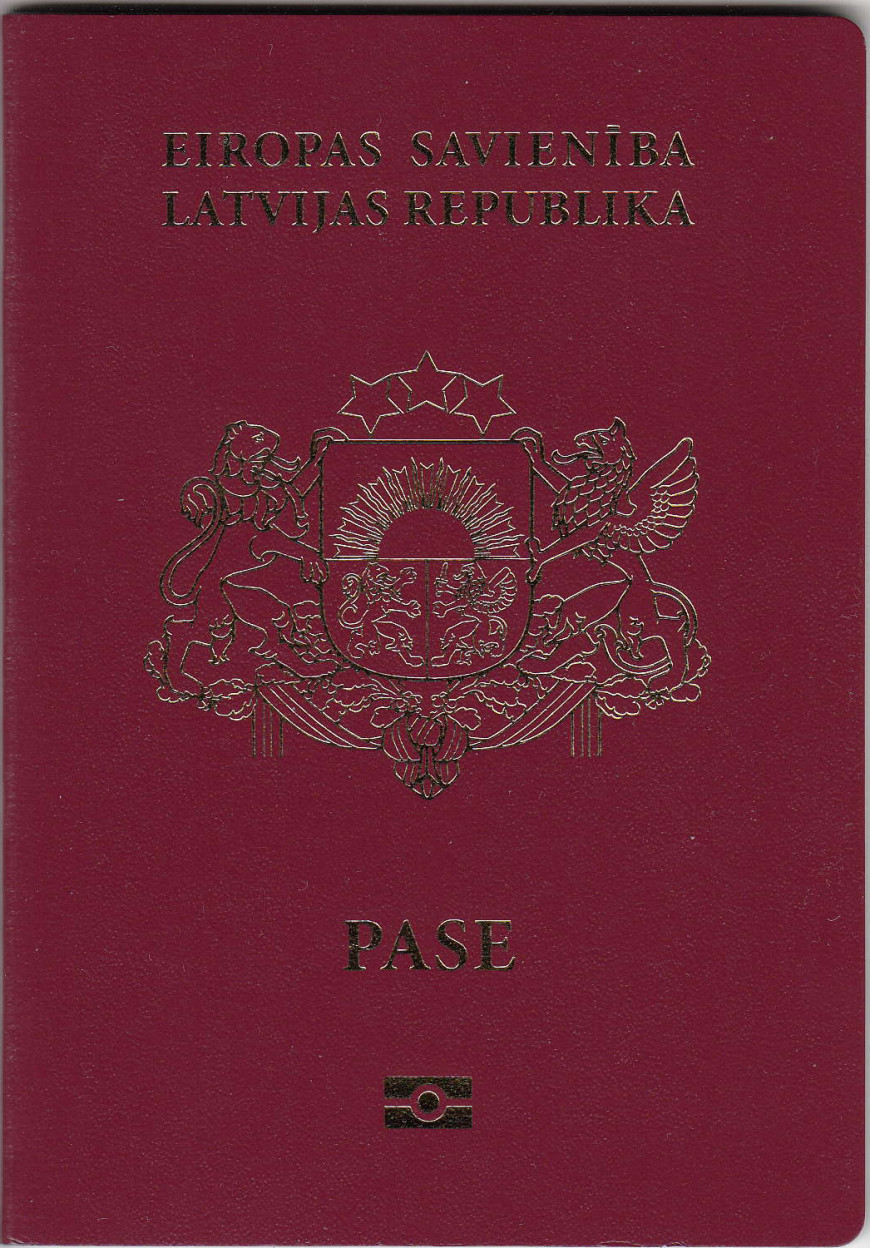 23. Latvians have the 11th most powerful passport in the world, although they do share that honour with Slovenians and citizens of Iceland in 2020. Citizens of all of these nations enjoy visa-free travel to 180 countries throughout the world. The Japanese have the most powerful passport as they can visit 191 countries without applying for a visa beforehand.

24. Some of the world's leading musicians use microphones created by a company called Blue (Baltic Latvian Universal Electronics). Founded in 1995 by Latvian sound engineer Mārtiņš Saulespurēns and musician Skipper Wise, Blue's products are now used by big names like Coldplay, Imagine Dragons, Paul McCartney and Jay-Z, to name a few.
25. An ancient Finno-Ugric ethnic group often called Livs or Livonians, once lived in plentiful numbers along the Latvian Baltic coast. Their extensive influence on the Latvian language is widely recognised, but most were assimilated by surrounding Latvians over the past 1,000 years. Only a handful of people can speak the nearly extinct language, which is similar to Estonian, but the last Livonian native-speaker died in 2013 at the age of 103.
26. The Baltic Way was an unprecedented event in world history when roughly 2 million Latvians, Estonians and Lithuanians joined hands to form a 600km-long human chain from Tallinn to Vilnius via Riga. The mass demonstration commemorating the 50th anniversary of the Molotov-Ribbentrop Pact took place on August 23, 1989, while the Baltic nations were still occupied by the Soviet Union.


27. Despite the fact that Latvian-speaking people have lived on the territory that now comprises Latvia for thousands of years, an independent Latvian nation only first came into existence on November 18, 1918. It was finally recognised by other nations such as France, Great Britain and Italy in 1921.
28. At a height of 368m, Riga's TV & Radio Tower is the tallest structure of its kind in the European Union. Its observation floor is open to the public for a small fee.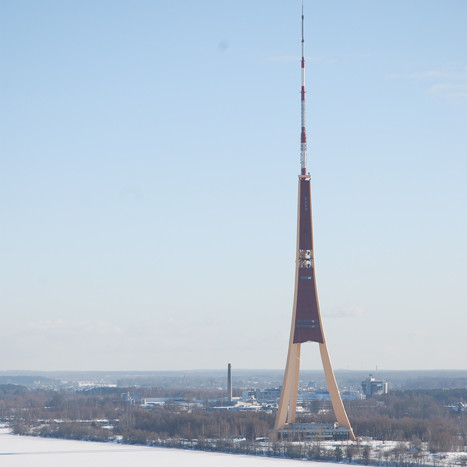 29. The remains of Latvia's oldest masonry building can be found on an island in the middle of the River Daugava in the town of Ikšķile. Masons from the Swedish island of Gotland built a small fortress and chapel here for the Bishop of Livonia in 1185. Unfortunately, in recent times an ugly roof was erected above the ancient walls ruining its picturesque appearance in the process.
30. The only Nobel laureate to hail from Latvia was Wilhelm Ostwald (1853–1932) who won the coveted prize for chemistry in 1909 for his work on catalysis, chemical equilibria and reaction velocities.
31. Fans of American history will be interested to know that a young John F. Kennedy visited Latvia during his summer holiday tour of Europe in 1939 and stayed at the former US Embassy at Ausekļa 22, where a plaque reminds passers-by of this bit of trivia.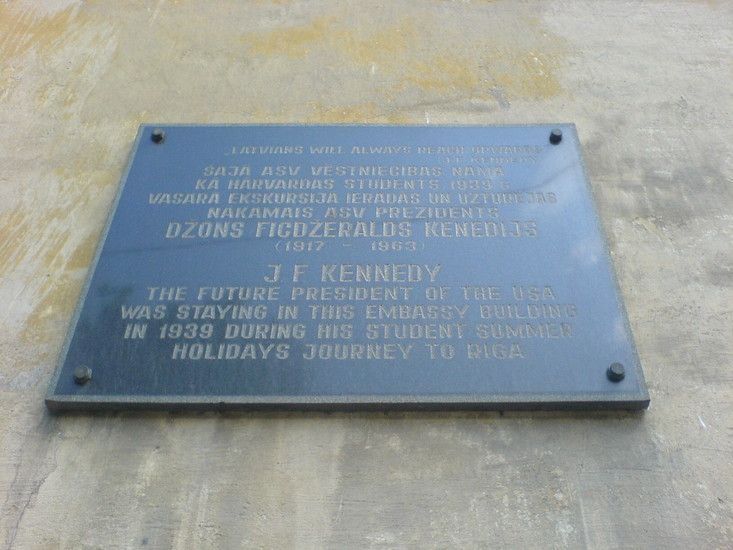 32. Latvians had their own version of the Vikings and these Couronians or Kurši from western Latvia not only defended themselves against occasional attacks by pillaging Scandinavians but also launched their own raiding parties into Swedish and Danish territories.
33. Latvia has three cities that offer tram service. Liepāja has the oldest electric tram network in the country dating back to 1899, while Daugavpils got its first trams only in 1946. Electric trams replaced horse-driven trams in Riga in 1901 and in 2017 Riga's trams carried 32,723,940 passengers to various destinations across the city.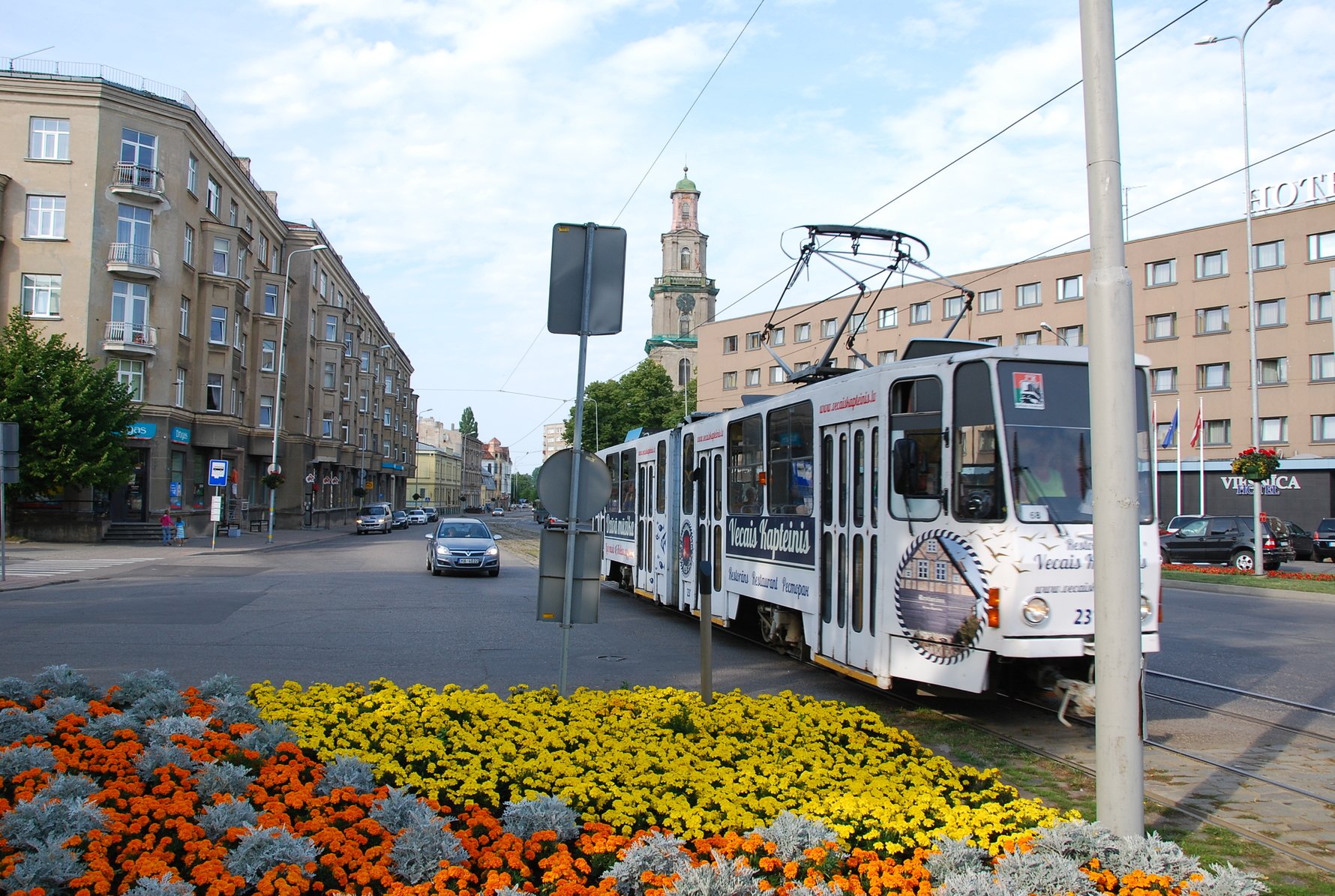 34. After being conquered by King Gustav II Adolf in the early 17th century, Riga became the largest city in the Swedish Empire.
35. Latvia's second largest city Daugavpils is also home to the Mark Rothko Centre. The abstract impressionist whose paintings have sold at auction for tens of millions of euro was born in Daugavpils in 1903.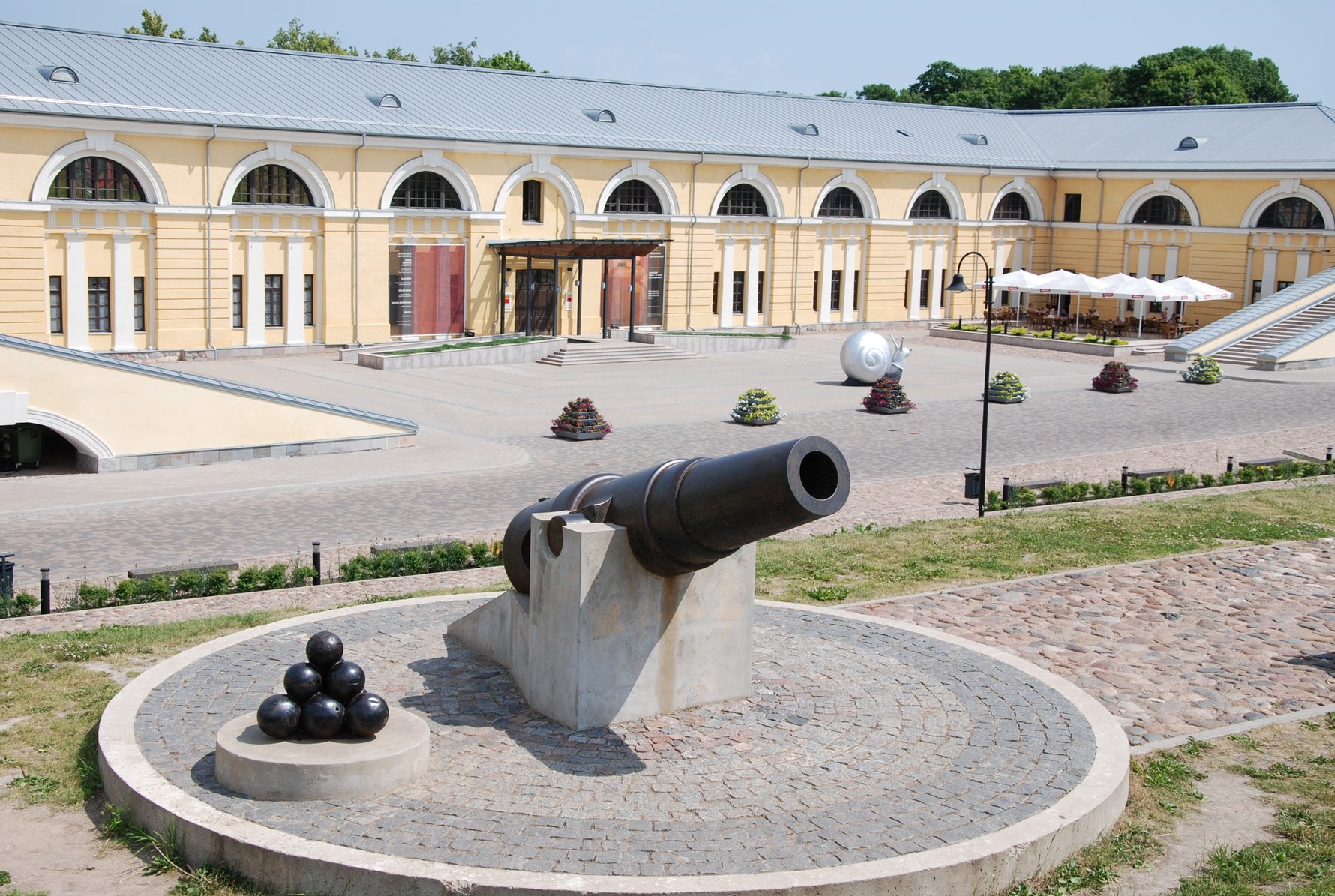 36. Latvia's largest literary luminary, Rainis, was an author, playwright, poet, journalist, lawyer, translator, philosopher, politician and revolutionary, who was jailed on a few occasions and also lived in forced or self-imposed exile in both Russia and Switzerland. His larger-than-life red granite statue can be found in the Esplanāde Park.
37. Latvians were among the last ethnic groups in Europe to be converted to Christianity. After over 100 years of bloodshed, Teutonic Knights finally conquered all of the territory of present-day Latvia in 1290. Naturally, Latvians still practiced their pagan religion for years to come and many of those ancient traditions are still regularly performed today.
38. In 2012, 60% of all doctorate holders in Latvia were women. At the time it was the highest ratio of women doctorate holders to men in the world.
39. Latvians played a large part in the Russian 1905 Revolution. After 70 striking workers were killed and another 200 injured by Russian troops in Riga, the flames spread to the countryside where manors were looted and burned until the Tsar finally quelled the uprising by imprisoning or executing demonstrators. Many Latvian intellectuals and nationalists fled the country including Latvia's first prime minister, Kārlis Ulmanis.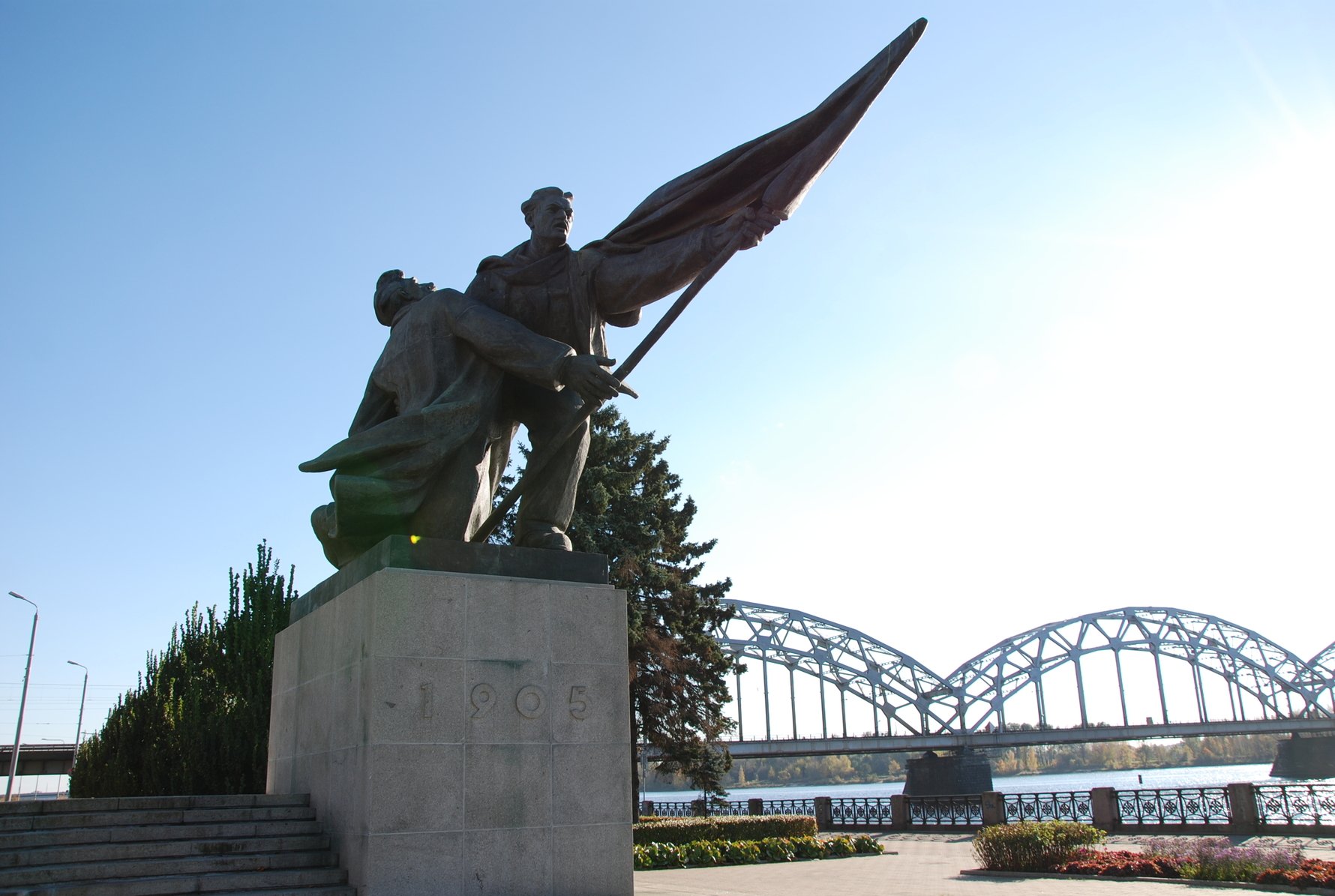 40. Latvia's capital Riga, became a member of Europe's first official trade organisation and economic cartel, the Hanseatic League, in 1282. Although not a nation state, the league became so powerful in Middle Age Europe that it enforced economic blockades and even waged war against European nations. 
41. Philippe Halsman, arguably the 20th century's most gifted portrait photographer, was born and raised in an Old Riga building that now houses a TGI Friday's restaurant. The innovative pioneer who photographed such luminaries as Salvador Dali, Albert Einstein, Marilyn Monroe and John F. Kennedy, began his love affair with photography at the age of 15 when he discovered an old camera in the attic of his home at the corner of Kaļķu and Skārņu streets.
42. Krišjānis Barons (1835 - 1923), known affectionately as Father Barons by Latvians, tirelessly scoured the countryside for Latvian oral folklore known as dainas. He collected and codified roughly 1.2 million of these poetic pearls of wit and wisdom and stored them in a specially designed wooden cabinet, which is now exhibited at the Latvian National Library. 
43. The only former military prison in Europe which is open to tourists is located in the Karosta district of Liepāja in western Latvia. For a small fee you can even spend the night in this red brick building, which is purported to be haunted.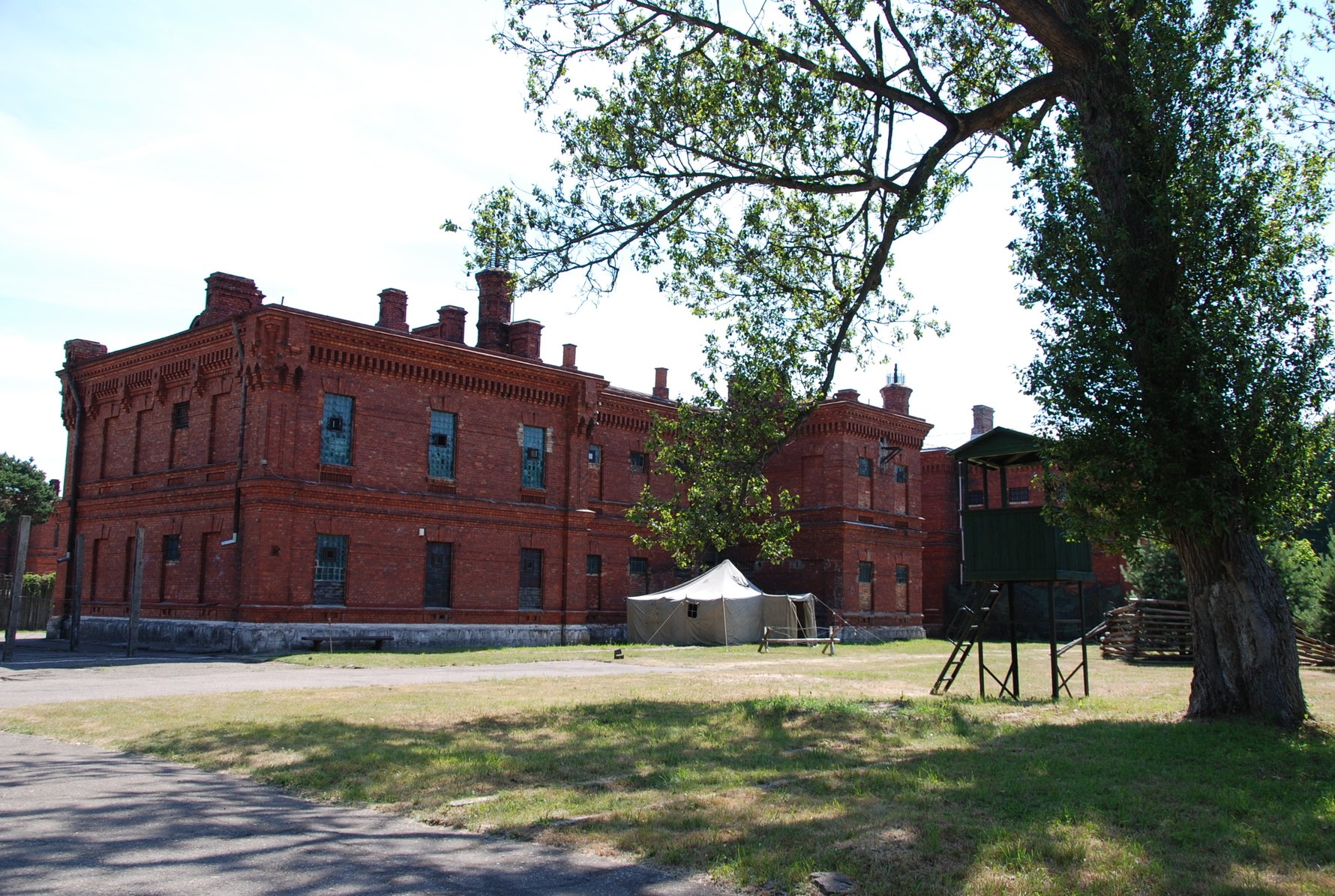 44. Born in Riga in 1938, photorealistic artist Vija Celmins became a refugee during WWII eventually emigrating with her family to the United States. Her drawings of the ocean, night skies and other natural landscapes that look like photographs are now exhibited in the world's most renowned repositories of modern art including the Met (NYC), the Tate (London), the Pompidou Centre (Paris) and the San Francisco MOMA. 
45. Latvia may not be a basketball powerhouse like neighbouring Lithuania, but the nation did win gold at the first-ever European Basketball Championship (Euro Basket) in Geneva in 1935. The achievement was illustrated in the 2012 film Dream Team 1935.
46. Russia's Peter the Great travelled through Latvia in 1697 on his way to Western Europe stopping in Riga, Jelgava and Liepāja. The buildings in which he stayed can still be seen today at Palasta 9 (Riga), Lielā 2 (Jelgava) and Kungu 24 (Liepāja).
47. Riga is home to roughly 4,000 historic wooden buildings, which is more than any other European capital. Although many were built in the 19th century, the oldest date back to the 1700s. Some of the finest examples can be seen in the Grīziņkalns neighbourhood and on Kalnciema iela.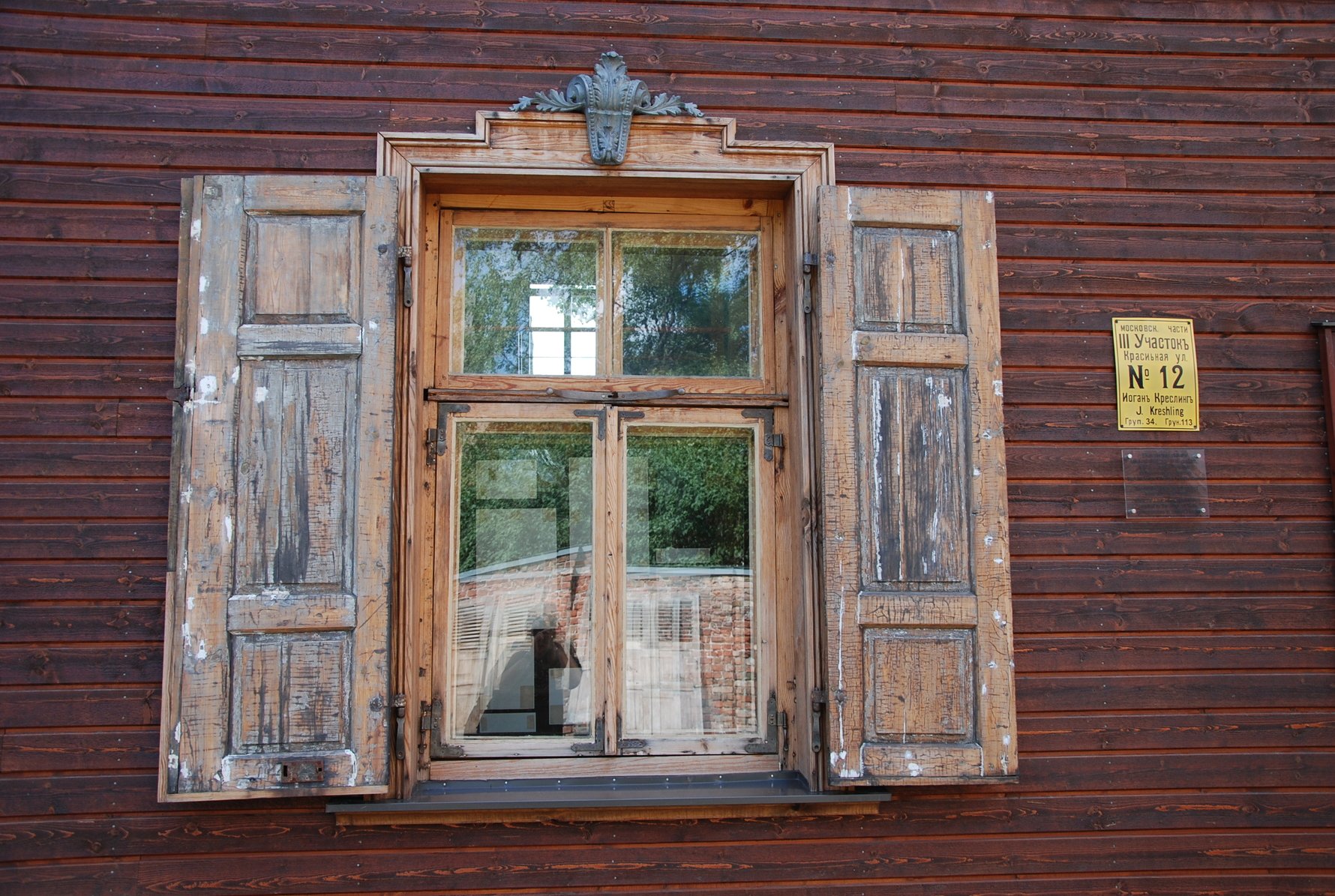 48. The Latvian capital's main thoroughfare, Brīvības bulvāris or Freedom Boulevard, has had many names over the past 100 years. During the Soviet occupation it was called Lenin Street, while, not surprisingly, under the Nazis it was Adolf Hitler Avenue. During the first Latvian republic it was, of course, Freedom Boulevard, but prior to that, when Latvia was part of the Russian Empire, it was named in honour of Tsar Alexander I (and the triumphal arch that was erected on the street, but which now resides in Viesturs Park).
49. Fantasy fiction enthusiasts might be interested to know that Latvia has a region called Middle Earth (Vidzeme) and a town called Ogre.
50. The British philosopher Sir Isaiah Berlin spent the first six years of his life in one of Riga's poshest neighbourhoods at Alberta iela 2a. The Oxford professor and prolific essayist was knighted in 1957.
51. The brilliant but troubled composer Richard Wagner (1813-1883) began writing Rienzi, one of his early operas, while living in Riga in 1837. Sadly, after amassing huge debts he soon fled the city and his tumultuous journey on the Baltic Sea is said to have been the inspiration for his celebrated work The Flying Dutchman.
52. In 2013, the sklandrausis became the first Latvian food to be listed in the EU's Traditional Specialties Guaranteed (TSG) registry meaning that only a pie created according to a specific recipe can be called a sklandrausis. A sklandrausis is a delicious sweet pie consisting of mashed carrots and potatoes baked in a rye flour crust. Although traditionally from the western province of Kurzeme, you can usually get them in Riga at the Saturday market on Kalnciema iela and at the Central Market. 
53. Although the average worldwide annual consumption of beer has reached the 20 litres/person mark, Latvians drink a little over 67 litres/person, which is less than half of what global beer-drinking leaders the Czechs consume.
54. The Aglona Basilica in eastern Latvia is among Europe's most revered pilgrimage sites. Thousands of devotees visit the late Baroque monument every August 15 to celebrate the Assumption of Mary and to get a glimpse of the Miraculous Lady of Aglona icon which is said to have healing powers.
55. The Rīdzene River after which Riga is most probably named, once flowed through what is now Līvu laukums in the heart of Old Riga. Over the centuries it succumbed to the city's expansion and now only exists in ancient accounts of the Latvian capital when ships used to moor where beer gardens and flower beds now stand.
56. Not only does Riga support roughly a third of Latvia's population, but it also accounts for over half of Latvia's gross national product.
57. When the modern glass and steel structure that now houses the Latvian National Library was opened on the opposite side of the River Daugava in 2014, thousands of people created a human chain nearly 3km long to pass books from hand to hand in the freezing January cold from its old location in the city centre on Barona iela.
58. For a brief period of time in 1919, a ship moored in Liepāja called the Saratov was the home of the Latvian government. It was protected by a British naval squadron, while Bolshevik and German troops occupied most of Latvia. The British later fired artillery at rogue German forces to help the Latvians secure the city.
59. Born in the Latvian town of Dundaga in 1925, Arvīds Blūmetāls emigrated to Australia in 1951 where he became a crocodile hunter until the practice was banned in 1968. It was widely rumoured that he was the inspiration for the film character Crocodile Dundee, but even if this can't be confirmed he still has a connection to Hollywood. After moving to the mining town of Coober Pedy, he created an underground bunker/apartment, which was featured in the 1985 movie Mad Max: Beyond Thunderdome with Mel Gibson and Tina Turner. A two-tonne concrete crocodile now honours Blūmetāls, AKA Crocodile Harry, in his home town of Dundaga.
60. Vikings attempted to colonise a part of what is now western Latvia not far from the city of Liepāja. The Scandinavians lived in the Grobiņa settlement of Seeburg from roughly AD 650 - 800.
61. Immanuel Kant's ground-breaking philosophy book Critique of Pure Reason (Kritik der reinen Vernunft) was first published in 1781 in one of the German-speaking world's most cultured cities, Riga.
62. It would be difficult to find anyone in the developed world who doesn't own a pair of jeans, but you might not know that they are actually the brainchild of Jacob W. Davis who was born in Riga in 1831. When he asked Levi Strauss to fund the patent for riveted denim pants in 1872, blue jeans were born.
63. Latvia prides itself on its natural beauty and its unique ecosystems, many of which are protected. All told, Latvia has 4 national parks, 1 biosphere reserve, 42 nature parks, 9 protected landscape areas, 261 nature reserves, 4 national reserves and 7 protected coastal territories. This makes up about 10% of the nation's territory.
64. Latvian explorer Aleksandrs Laime (1911 – 1940) is recognised as the first recorded person to reach the base of Angel Falls in Venezuela on foot. On his initiative a local stream was also named after the Latvian river Gauja and a famous lookout point by the falls was also named in his honour.
65. Latvian is one of two remaining languages of the Baltic branch of the Indo-European language tree, the other being Lithuanian. Oddly, these two archaic languages bear many similarities to ancient Sanskrit.
66. In 1812, a large section of Riga's city centre was intentionally burned to the ground in anticipation of an attack by Napoleon' troops, which never materialised. Hundreds of buildings were needlessly destroyed, but this was, of course, the event that allowed city planners to create the elegant ring of parks and boulevards that now surrounds Old Riga. 
67. Latvia is one of three countries worldwide that claims ice hockey as its most popular sport. The other two are Finland and Canada. 
68. Riga's first opera house burnt to the ground in 1882 due to a gas leak, but was rebuilt with state-of-the-art technology called electricity. The building also included the city's first electric power station and the tower you see today is a remnant of that innovative era.
69. For anyone familiar with Latvians it will come as no surprise that Latvians favour potatoes above all other foods. In fact, the average Latvian eats 78kg of potatoes every year.
70. When construction was completed in 1930, Riga's Central Market was one of the largest and most modern marketplaces on the European continent. The five pavilions were created from the remains of zeppelin hangars left behind by German troops in the aftermath of WWI.
71. One of the earliest mentions of a decorated Christmas tree was recorded in Riga in 1510. The guildsmen of the Blackhead's House set up their tree on the square outside their building and then set it ablaze at the end of the holiday season. A commemorative monument marks the approximate spot on Rātslaukums.
72. Although the area in and around Riga had been inhabited by Livonian and Couronian tribes since at least the 2nd century AD, the year 1201 is widely regarded as the year the city was officially founded by German bishop Albert von Buxhoeveden (1165–1229). 
73. Although German entrepreneur Theodor Riegert opened the first chocolate factory in Latvia in 1870, it was eventually merged with another sweets producer called Laima, which had been founded by a group of local Jewish merchants. Today, Laima sweets are still the nation's favourite.
74. The length of all of Latvia's rivers amounts to roughly 38,400km, which is just shy of the circumference of Earth's equator.
75. The stunning Baroque palace at Rundāle, which was built between 1736 and 1740 as the summer residence of Ernst Johann Biron, a well-born Courland noble, was the brainchild of Italian architect Francesco Bartolomeo Rastrelli who also designed St. Petersburg's Winter Palace, now a part of the Hermitage Museum.
76. The Cēsu Alus brewery is not only the oldest in Latvia, but also in all of Northern Europe. Although it has changed locations over the centuries it was first mentioned in 1590.
77. Latvia's national game novuss looks like a mix of billiards and shuffleboard, but it's widely believed that the birch table with four pockets and its circular wooden pieces are based on the Indian game of carrom, which was adapted by Latvian and Estonian sailors in the early 20th century.
78. Latvia's oldest city is not Riga (1201) or even Cēsis (1206), but rather the picturesque hamlet of Ludza in Eastern Latvia, which was first mentioned in ancient historical records in 1177.
79. Latvia has been at the forefront of medical research over the years and its esteemed doctors have patented a number of medications including Mildronāts (famously used by tennis star Maria Sharapova) and Rigvir (a virotherapy purported to effectively treat skin cancers like melanoma). 
80. Latvian-American scientist and physicist Juris Upatnieks is among the inventors of the 3D holograph. He holds nearly 20 patents.
81. Ancient Latvians used mythological symbols to adorn their clothing, jewellery and even their tools. Each symbol had a specific meaning, some to ward off evil, others to promote fertility. They've experienced a renaissance of late and can be found in any Riga souvenir shop.
82. It's widely known that Latvia is very proud of its beautiful women, but it might also interest you to know that Latvia has roughly 31 top models per million people, which means that it is ranked 5th among nations that have the most models per capita. Neighbouring Estonia is in first place.
83. Latvia is never short on water. Apart from its 494km Baltic Sea coastline, it also boasts over 12,500 rivers and more than 2,250 lakes that are larger than a square kilometre. Open marshes cover 5% of Latvia's territory.
84. Latvians consider free wireless internet access an inalienable right and this could be due in part to the fact that the nation has one of the fastest average internet speeds in the world. It also placed second in the world in 2016 for mobile internet usage.
85. Between 1900 and 1914 Riga's population doubled from 250,000 residents to 500,000. This was largely due to industrialisation and the abolition of serfdom in the 19th century.
86. Iceland was the first nation in the world to recognise the restoration of independence of the Republic of Latvia on August 22, 1991.    
87. Latvia's capital has always been a melting pot, but it might surprise you to know that a man of Scottish descent, George Armitstead (1847–1912), was mayor of Riga from 1901 until 1912. He's often credited with transforming Riga from a medieval backwater to a European metropolis.
88. Born in Riga in 1943 to a Jewish mother who had escaped the Riga Ghetto, Mariss Jansons is considered to be one of the best conductors in the world having led some of the best orchestras in existence including the London Philharmonic Orchestra, the Bavarian Radio Symphony Orchestra and Amsterdam's Royal Concertgebouw Orchestra.
89. Born in Riga in 1887, Edward Leedskalnin (Edvards Liedskalniņš) single-handedly built an enormous castle made of giant slabs of coral rock (some weighing up to 9 tonnes) in Florida from 1923 to 1951. The castle was dedicated to his sweetheart, who called off their wedding the day before the planned nuptials. Now a museum and a popular tourist destination in the sunshine state, it also served as the inspiration for Billy Idol's 1986 hit Sweet Sixteen. To this day, no one is absolutely sure how he achieved this amazing feat.
90. Since officially regaining independence in 1991, Latvia, Lithuania and Estonia have each had a president who had lived in exile in North America during the Soviet occupation of the Baltics including Vaira Vīķe-Freiberga, Valdas Adamkus and Toomas Hendrik Ilves, respectively.
91. In January of 1991 following the bloody seizure of the TV Tower in Vilnius by elite Russian soldiers in which 14 innocent protestors were killed, Latvians erected makeshift barricades in Old Riga to protect the Parliament, Latvian Radio and other strategic institutions from Soviet forces. Hundreds of unarmed people manned the barricades in the freezing cold to protect their dream of freedom from the USSR.
92. In the 19th century breweries could be found throughout what is now Latvia, but none as large as Waldschlösschen, which was founded in 1865. In 1906 it was Europe's most modern brewery and roughly 30 years later the company was renamed Aldaris (or Beer Brewer in Latvian).
93. While many European nations celebrate Christian holidays, the Latvians also take time off to remember their pagan roots. Midsummer's Eve or Līgo & Jāņi is an ancient fertility festival and a two-day national holiday, which is celebrated with beer and bonfires throughout the country every year from June 23 - 24.
94. Latvia's oldest fully-functioning church is located not far from the scenic town of Sigulda. Krimulda Church was built in 1205 when the Livonian chieftain Kaupo returned from Rome with a gift of 100 pieces of gold from Pope Innocent III. 
95. The famous Russian filmmaker Sergei Eisenstein (1898-1948) who directed such masterpieces of cinema as Battleship Potemkin (1925) and Alexander Nevsky (1938) was born in Riga. His father Mikhail Eisenstein (1867-1920) designed many of Riga's most beautiful art nouveau buildings.
96. Riga has an odd connection to one of the 20th century's most infamous and enigmatic charlatans. In her private correspondence with Tsar Nicholas II in 1915, Empress Alexandra implored her husband to listen to the emphatic counsel of Rasputin, who claimed that the tsar could avoid massive bloodshed by sending troops to Riga. He had apparently seen it in a vision. Oddly enough, the former German princess and the last Russian emperor communicated in English.
97. Built in the early 13th century, St. Peter's Church has been a significant part of Riga's skyline for over 800 years, but unfortunately, it's stunning tower was destroyed a number of times. It collapsed 10 years after being hit by Russian artillery in 1656, was the victim of arson in 1677, was hit by lightning in 1721 and was accidentally destroyed by the Red Army in 1941. It was rebuilt in 1970.
98. Riga was the first city outside of Germany to embrace Martin Luther's Reformation. Ignoring the wishes of the Catholic Church, Riga's city council, supported by wealthy guildsmen, appointed Lutheran firebrand Andreass Knopke as the official pastor of St. Peter's Church in 1522.
99. The Latvian national card game is called zole or zolīte and has been described as something similar to the 19th-century group of German card games called Schafkopf and is not unlike the popular game skat.
100. Before she ascended the throne of Russia, Anna Ivanovna (1693–1740) was married to Friedrich Wilhelm Kettler (1692-1711), the Duke of Courland, and lived in the Latvian city of Jelgava (Mitau) until she was called back to Russia to become empress.