In case you haven't noticed, Poland is exploding with beer! We talk often about the vodka stereotype and we'd love to think that Poland is first in that race too (over Russia's claim to the throne) but you can rest assured that beer will win the debate without contest! Regionally-speaking, Poland is also a shining example of quality brews and is currently the 3rd biggest producer of beer in Europe, producing 36.9 million hectolitres (the UK makes around 49.5 million hL and Germany is around 103 million hL). Of this veritable ocean of amber, Poland's three largest breweries, Tyskie, Żywiec and Okocim, are the main tributaries, but it's the stream of some 200+ microbreweries around the country that keep the industry and the country's love affair with beer afloat. Furthermore, these are not just items that you can only find on the shelves (refrigerated or otherwise) of local supermarkets and bottleshops. Breweries embrace the transparency of the beer-making process and want you, the aficionado, to come and visit! So why not? There's almost certainly gonna be something to sample along the way. And, by the way, who said drinking was the only way to enjoy beer? At Beernarium in Kraków, you can actually bathe in the stuff! (see picture below) It may sound a little crazy, but we can assure you that it's incredibly relaxing and surprisingly good for your skin! Others places are more than just great beer. Piwnica Rajców, the old ratskeller in Gdańsk, is a labyrinth of cellar rooms furnished with incredible brewing equipment and an opportunity to learn more about the city's fascinatingly-complex history!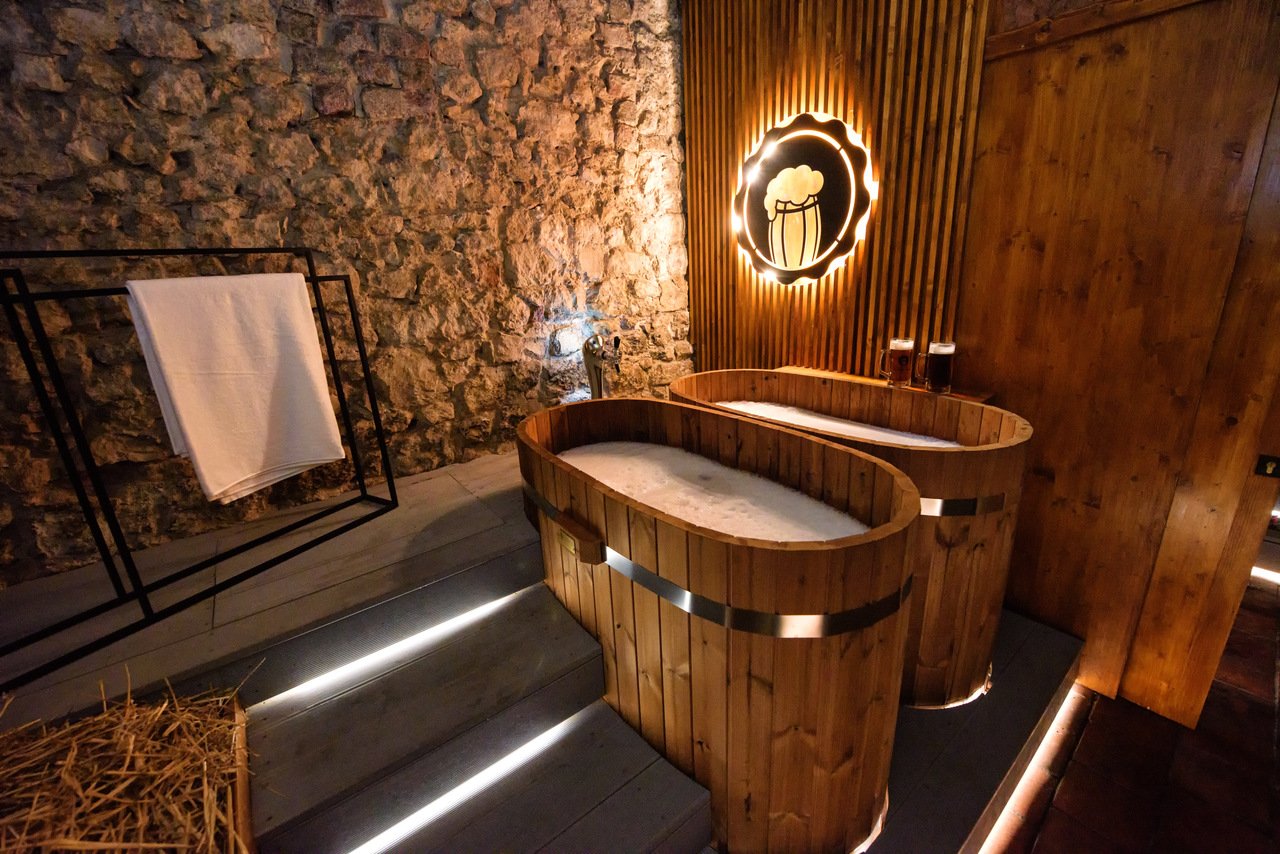 WARSAW

ARTEZAN CRAFT BEER PUB
Unlike Warsaw's many other multitap craft beer bars, Artezan has an ace up its sleeve - it serves its own made brews! Started in 2012, the independent brewery (Browar Artezan) outgrew its Warsaw operation and in 2015 moved to a larger premises in the town of Błonie, just outside the capital. Soon after, they opened their flagship bar in Warsaw just off the main ul. Marszałkowska. Try out their IPAs, witbeirs, tangy tropical options, and the ominous sounding stout, the Black Volga...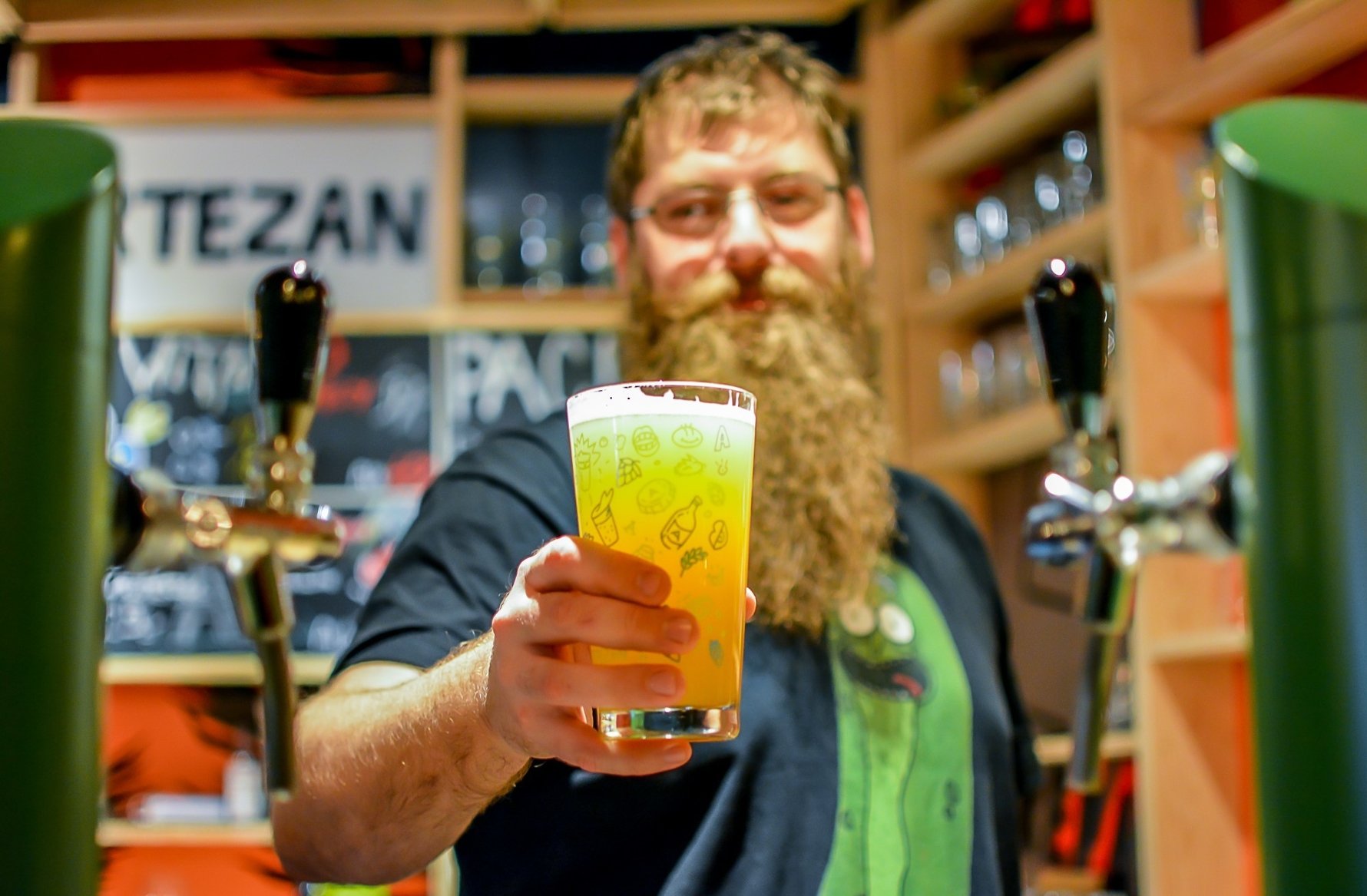 KATOWICE

TYSKIE BREWERY
The Tyskie Brewery, in the town of Tychy (German 'Tichau') some 10km south of Katowice in Silesia, has been brewing beer continuously for nearly 400 years. Originally German-owned, today Poland's most famous brewery produces over 8,000,000 hectolitres of ale annually, and 13 varieties of beer, including Tyskie Gronie lager - Poland's bestselling beer. The enormous historical brewing complex, much of which is open to the public for guided tours, is an architectural marvel, and one of the cornerstones of the Silesia Industrial Heritage Route.


ŻYWIEC BREWERY
In addition to the Tyskie Brewery in Tychy, those with their beer goggles on and a good map in front of them are going to notice another famous name associated with beer on the map of Upper Silesia – that of Żywiec. A small, picturesque town about 90 kilometres south west of Kraków, Żywiec is home to a 13th century castle, several fine cathedrals and a large protected landscape park, in addition to Poland's most famous brewery. Chosen for its crystal clear mountain waters, the Habsburgs (yes, they of royal origin) founded the brewery here in 1852, and the first batch was produced four years later. The brand developed into a symbol of national identity as exports began in 1913. Nationalised under communism, the brewery was acquired by the Heineken group after a drawn-out court battle and was thoroughly modernized in the '90s.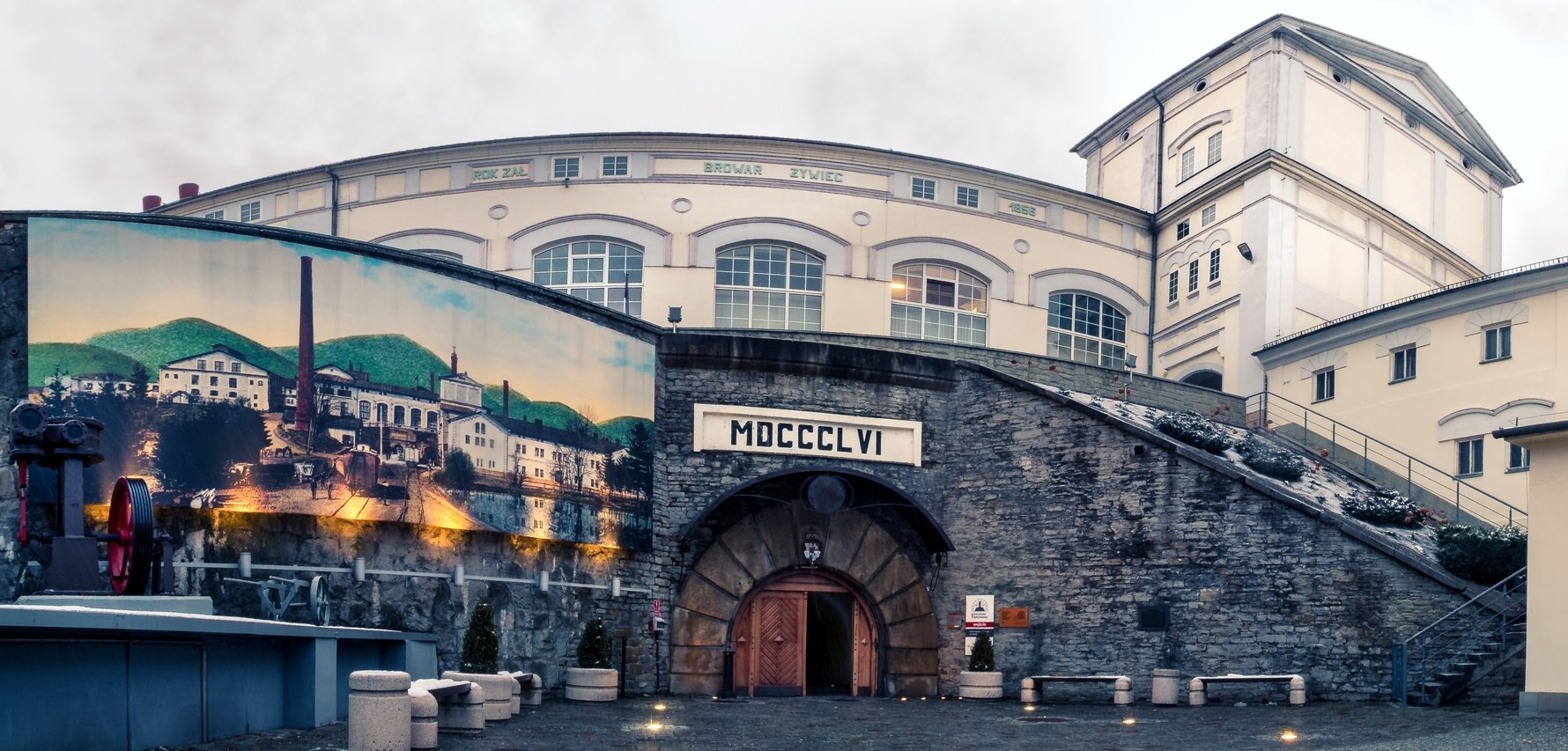 Today over 20 rooms of the brewery are open to all with a museum and brewery tour (available in English and German) showing you the different ingredients, stages and methods of beer production, as well as the history of the site itself from its beginnings, through the world wars, under the PRL and on to today. Much is housed within the original Habsburg buildings and part of the site has been recreated as it was in the 19th century, including a Galician Inn. Ticket prices include the obligatory half-litre, and you even get to keep the commemorative glass. Due to its popularity and the high volume of guests, a tour reservation is recommended.
 
KRAKÓW

BEERNARIUM 
Seems all those naysayers who claim beer is bad for you have been doing it wrong. The key here is not to see how much beer you can put in your body, but how much of your body you can put in beer. More than a cheeky gimmick, we're told, beer apparently moisturises and rejuvenates the skin. Located in a historic cellar on Kraków's high street, this is actually a fun idea for stag and hen parties, or a romantic option for couples who can submerge themselves in a wooden barrel full of beer for two, after a tumble in the hay (seriously, they'll make up a bed of straw next to the bath). In fact, some barrels can fit up to for, you can also sweat it out in a sauna beforehand, and, of course, there are tasting sessions and drinks aplenty. The range of offers will fit your needs, and it's also available in Zakopane.
GDAŃSK

PIWNICA RAJCÓW
Piwnica Rajcow is the Polish name for what was once the city's Ratskeller, the cellar of the Town Hall, where food and drink were served often to the council employees. The place itself is remarkable with a labyrinth of large and small rooms which have been beautifully remodelled. The major draw is the beer, which you will see being brewed in huge vats in the main bar area by the owners, a family-owned brewery from the Warmia region of Poland. There is a very good and well-priced menu as well making this a perfect spot for those who enjoy that bierkeller experience and you'll also find a number of screens which are used to show sporting events. Make sure to try out their beer dispensers which allow to serve yourself as little as a taster or as much as a jug by using one of their debit cards.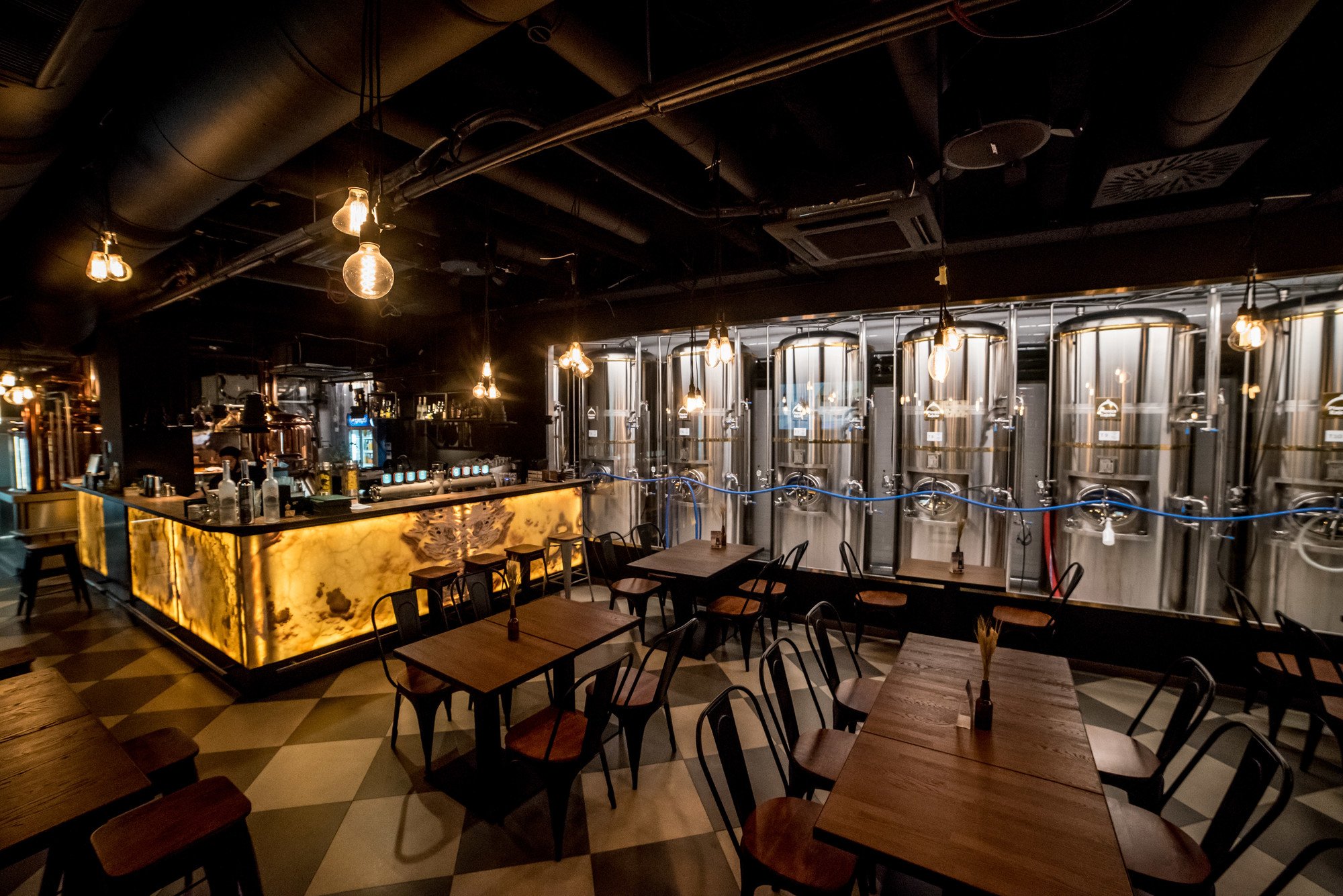 BROVARNIA
Though certainly not the first microbrewery in Poland, they were definitely in the first wave of the early 21st century and are generally considered to be the first in Gdańsk. Opened in 2008, Brovarnia have since inspired younger brewers in Pomerania to try their hand at the big time, and now the Tri-City is red hot with competition! But, despite the 'cooler' brands and brew sites that now exist in the neighbourhood, Brovarnia still remains a top pick. The beers – including an award-winning dark beer are brewed on-site – are faultless, while the smoking ban does its bit to really exaggerate the pungent smell of malt and hops. Found in a restored granary building, this pub features stout wooden fittings, black and white pics of dockside Danzig, and small little hatches that allow beams of sunlight to slant inside. Even better, if your head goes boom after test-driving their beer menu then just check into the excellent Hotel Gdańsk upstairs. The chow here is top drawer with excellent mains to go with your beer such as traditional Gdańsk duck, pork knuckle in beer and a beer bites menu that includes a selection of flavoured lards- including spicy pepper, plum, eco cheeseboard and sausages with fried cabbage. It's a good way to try beer!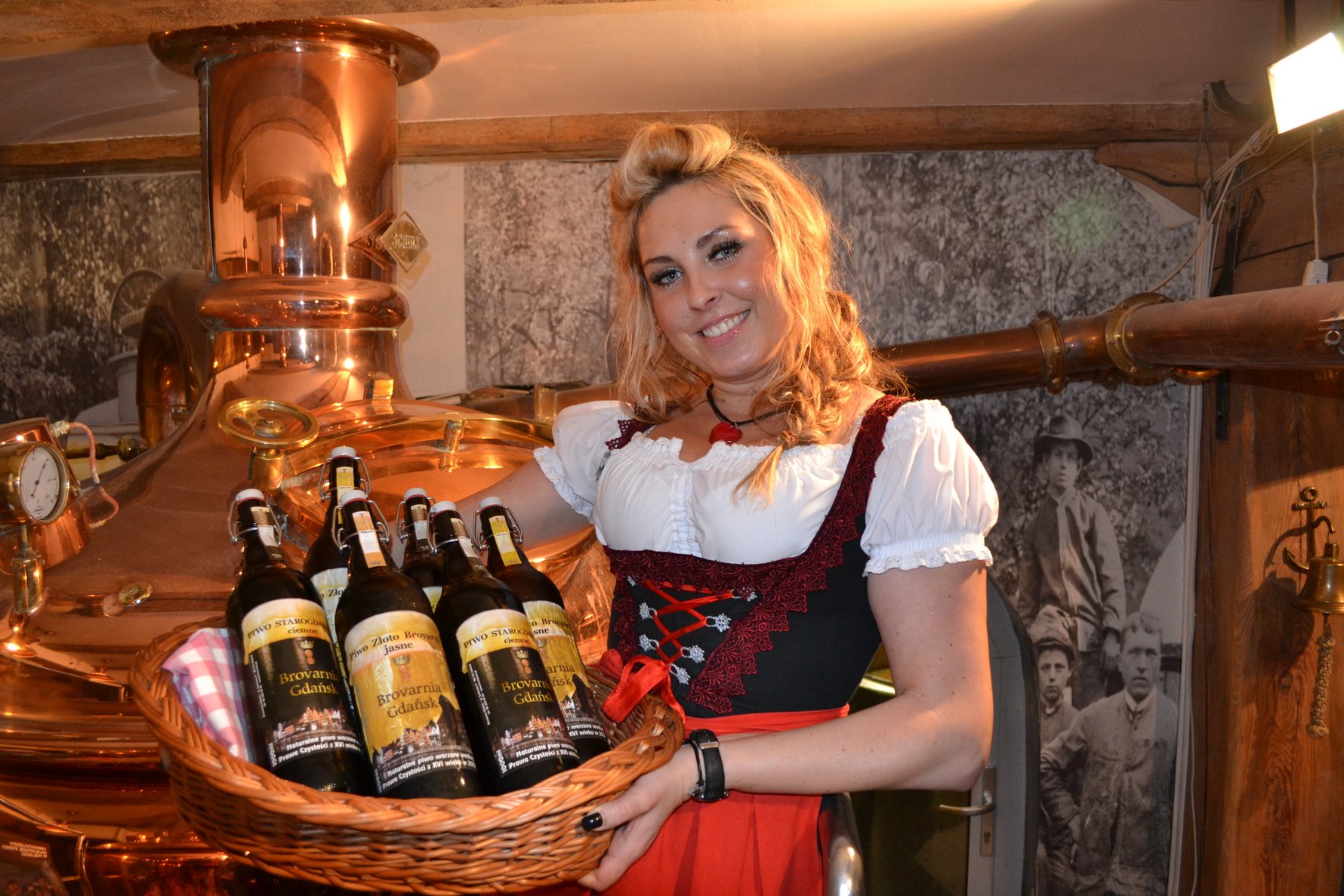 STARY MANEŻ BROWAR VREST
While your main reason for visiting Stary Maneż in the Garnizon complex will be to see a performance in the main hall, it doesn't have to be the only excuse. The bar/restaurant on the ground floor offers an eclectic menu of snacks as well as a concise choice of starters, salads and mains, including ribs and seafood curry. They also have, as you'll immediately notice from the large brass vats, their own beer called Vrest, which is made using German hops and named as a wordplay on an early name for the Wrzeszcz district – Wrzos (English: heather). The light and dark are both pretty good by own-brew standards and pair up well with the tapas to provide some sustenance before and after a concert next door. Also, it's not uncommon for the brewery to host tours of the facilities and a chance to sample some of the goods! Inquire first before rocking up!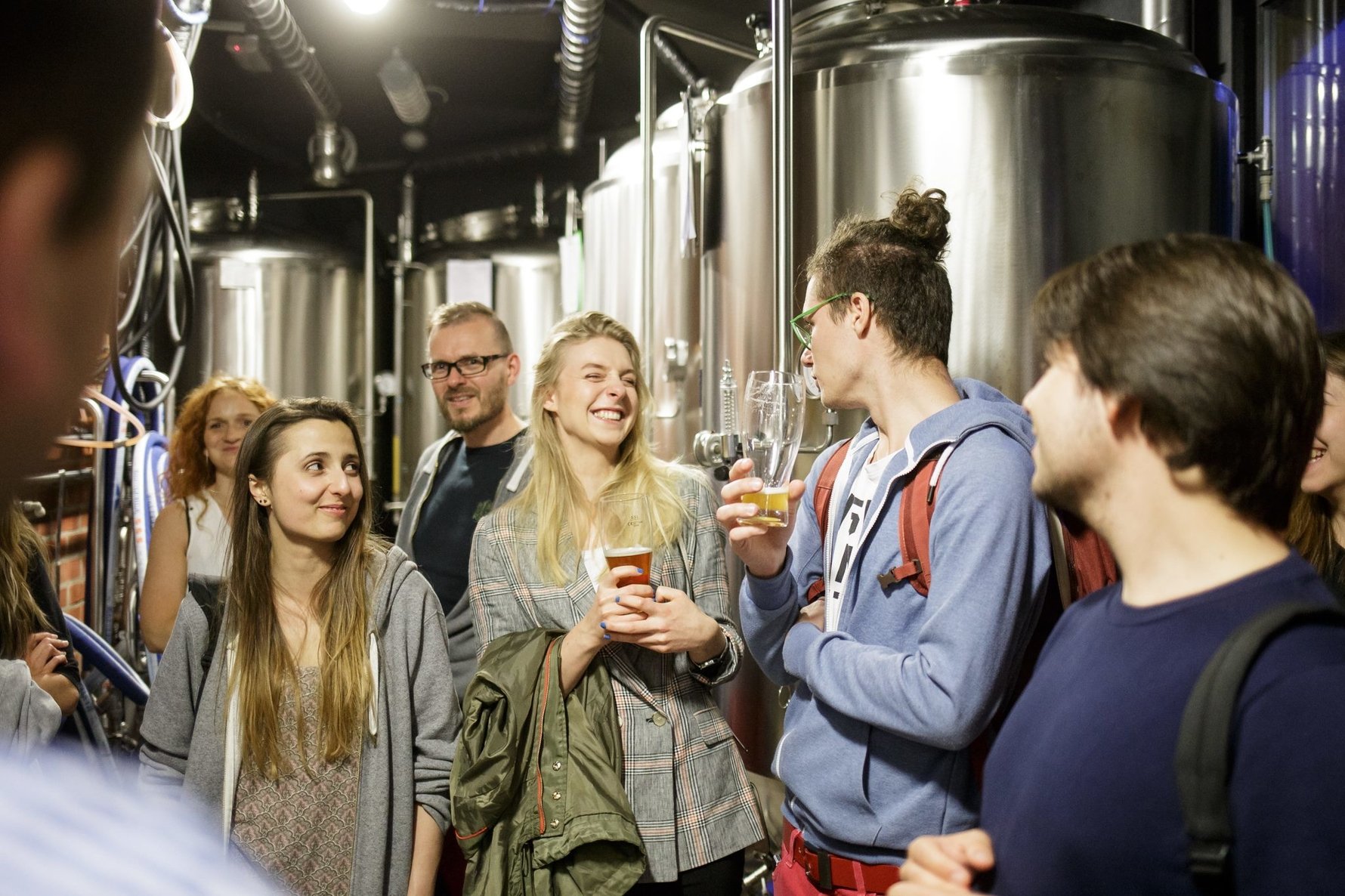 ŁÓDŹ

BROWAR KSIĘŻY MŁYN
Named after the district of Księży Młyn (ENG: Priest's Mill), which is also the old name for the Herbst Palace Museum, this brewery first appeared in 2014. Operating in conjunction with their restaurant, Gronowalski, the site has garnered a crowd of regulars who take their food and alcohol seriously as well as unusual atmosphere created by the interior located in the historical part of Łódź. The brewery uses groundwater sourced from the Łódź city area, which is 90% of the water-based ingredients used in their beers. Beers available on tap include Włókiennicze (ENG: Textile) or Bawełniane (ENG: Cotton) that acknowledge the industrial past of the area.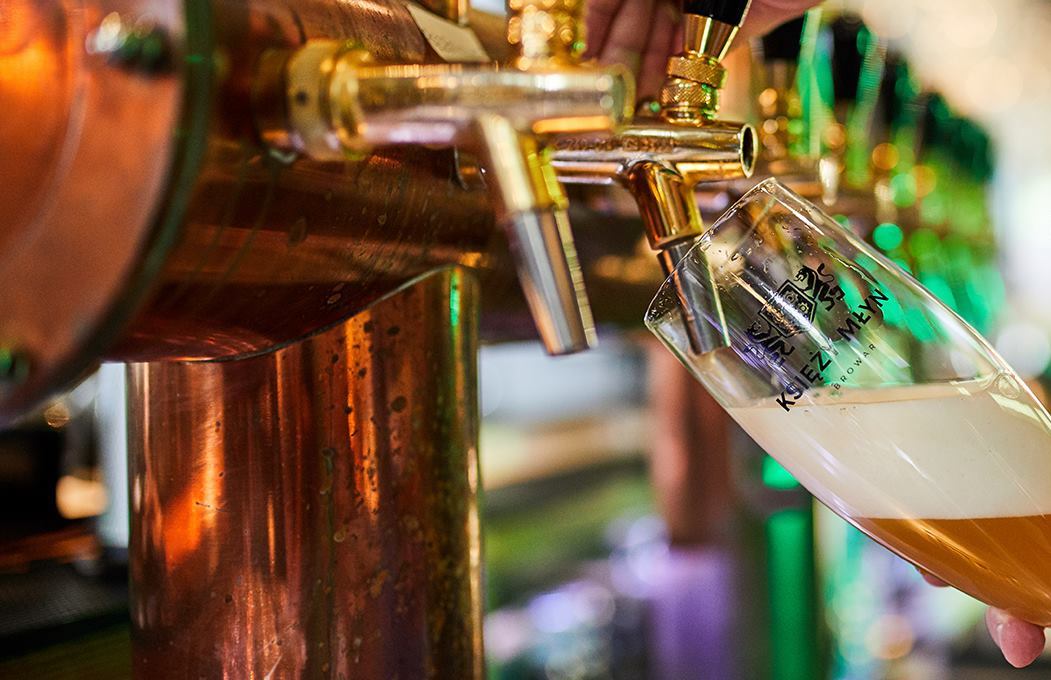 ​​​​
WROCŁAW

BROWAR ZŁOTY PIES


A place where beer keeps no secrets from beer drinkers - the 'live brewing' going on in this establishment means that all stages of the process take place right in front of visitors' eyes, and you might even be allowed to chuck in some malt or hops. The set-up also includes open fermentation vats, which is a rarety for a brew pub. Situated in a beautiful main square tenement house with a golden dog emblem (giving rise to the name),

Złoty Pies offers three types of beer - lager, IPA

, and wheat - in addition to three seasonal brews and a selection of modern Polish dishes which draw upon local products and change with the seasons. That makes 6 total beers on tap!