Trieste In Your Pocket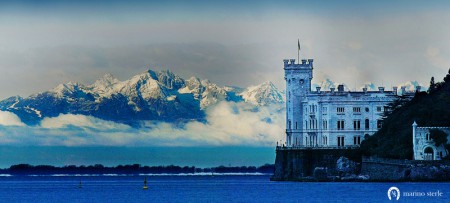 After having served as the most important port and fourth largest city of the Habsburg Empire for some seven centuries, Trieste became part of Italy following World War I, spent nearly a decade as an independent city state (the so-called Free Territory of Trieste) following World War II, and is now the capital and largest city of the Friuli Venezia Giulia autonomous region. The influence of Trieste's Austro-Hungarian heritage is readily apparent nearly a hundred years after the downfall of the Habsburg monarchy, from the grand architecture lining the main squares and boulevards to the buzz of the historic Viennese-style
coffeehouses
scattered across the city to the hearty central European cuisine and frothy Bavarian beer found in countless pubs.
For all these reasons and more we've chosen Trieste as the first of what will soon be many new Italian cities to join the In Your Pocket family. On the pages of our recently published
guide
, you can find a carefully chosen selection of where to stay, eat and shop, and the highlights of what to see and do in and around Trieste, while much more content can be found elsewhere here on our website, and a new Trieste In Your Pocket guide will be published later this year in time for the 
45th Barcolana Regatta
, the biggest event in the city and one of Europe's premier sailing competitions.
Finally, we would like to extend our most sincere gratitude to all the friendly, generous and welcoming Triestines, who have made us feel at home in our adopted city, and provided invaluable insider information while we were preparing our first guide. As always we also encourage and appreciate any and all feedback we receive from our readers, be it on 
Facebook
, Twitter, Foursquare, Pintrest or even
old-fashioned email
.