Plan your holiday...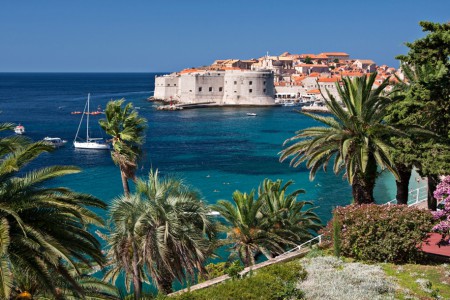 Dubrovnik (Photo by Ivana Stanešić)
For such a small country, Croatia offers visitors an incredible range of landscapes: from the Mediterranean coast with its necklace of 1244 islands to the sunflower-gilded Slavonian plains, via pristine rivers and the wildlife-rich subalpine regions of Gorski kotar and the
Velebit
mountains. With seven
World Heritage sites
, eight National Parks and eleven Nature Parks, there's a wealth of exploring to do in the great outdoors. There are ample opportunities for rafting, diving and all other watersports, hiking and mountain biking, hunting, fishing and, increasingly,
bird watching
: the perfect ingredients for a great holiday for nature lovers and active types alike. There are ever more opportunities for you to get to know the country and its people, including educational and nature trails, wine routes, olive picking, rural tourism and volunteering in everything from nature conservation to salt harvesting. The artistically and spiritually inclined will find their soul food in the busy cultural calendar and rich religious heritage.  At every time of the year, you'll find things to do which allow you to enjoy unique events and the changing of the seasons. Our guides to
Zagreb
,
Split
,
Dubrovnik
,
Senj
,
Rijeka
,
Karlovac
,
Osijek
,
Zadar
,
Šibenik
and
Brač
island will help you to get to know the best of Croatia: what not to miss and what to avoid. Read your fellow travellers' comments on our listings, and make your own feelings known by dropping us a line at croatia@inyourpocket.com.