Slovenia In Your Pocket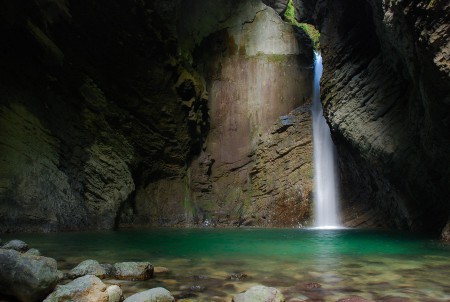 Don't let its diminutive size fool you. Slovenia's location at one of the Europe's true geographical, cultural and historical crossroads has blessed the country with a wealth of sights and attractions - all of which are easily accessible from the vibrant capital Ljubljana.
If your travels bring you anywhere else in our pint-sized but geographically and culturally diverse country, In Your Pocket has the whole of 
Slovenia
 covered, from fairytale 
Bled
 in the north to second city 
Maribor
 in the east to picturesque 
Piran
 and the rest of country's Mediterranean coast in the west. We are also extremely proud to have published several comprehensive regional guides, including one for
Posavje
 - a region in the country's southeast corner that may not be on the radar of many tourists, but is packed with sights and activities, and makes for a great day-trip or weekend away from the capital.
As always, we welcome any and all feedback, be it 
Facebook
, 
Twitter
or even 
old-fashioned email
. If you have any questions about Ljubljana (or Slovenia) that you can't find the answer to here, there's no better place to ask than on our 
Slovenia In Your Pocket page
 on Facebook - you're guaranteed to get an almost instant response from one of our writers, a knowledgeable local or seasoned traveller familiar with the city. 
City Secrets? Don't miss a single one, get inspired with In Your Pocket. Subscribe now for monthly newsletter: just send your NAME to 
slovenia@inyourpocket.com
.