Kaunas In Your Pocket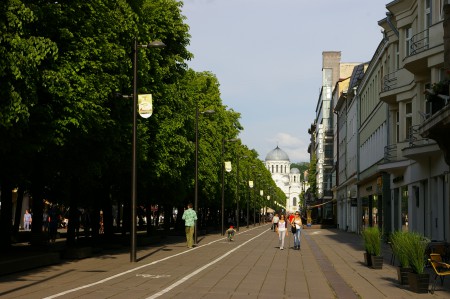 In Kaunas this means the addition of a handful of new bars and restaurants offering more diversity than ever, good news indeed for a city that little more than five years ago struggled to cook a decent meal or pull a decent pint. Yes indeed, and find all the best new places and much more besides tucked away within the pages of this handsome little website.
Surplus to the usual run-down of irresistible places to eat and drink in, as always
Kaunas In Your Pocket
delves into other worlds, reporting on everything from
hotel rooms
to
hospital
s. For those visitors who need more than a bed and a bar stool, our
Sightseein
g section continues to blossom, with the addition of even more places to experience that both entertain and give background to a city that's witnessed one of the most turbulent and dreadful histories in the whole of Europe.
Pay particular attention to the enlarged
Jewish Kaunas
section and enjoy Kaunas whatever reason you're here for. Comments, suggestions, threats of violence and other means of expression as always to
kaunas@inyourpocket.com
.